Digital Nomad Tips
Having the ability to work anywhere in the world is an amazing gift and can open doors that you never knew existed before.
However, as exciting and glamorous as it appears, it isn't all fun and games, with work still being work at the end of the day.
While having the flexibility to work your hours is great, those hours do in fact need to be worked. As a digital nomad, you'll be faced with an array of challenges like finding places with fast Wi-Fi, meeting people and networking, balancing work and travel days, and a whole lot more.
Living the digital nomad life can be tricky if you're not prepared. It's not easy to do, because if you work and travel simultaneously, one of these things tends to suffer, especially if you're not staying in a destination long-term.
Thankfully, our reading material contains super insightful articles on the best tips and tricks you can make use of to ensure things run as smoothly as possible.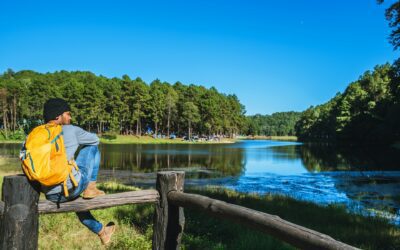 Are you a digital nomad considering where to go next? When the world is your oyster, how do you choose? Read on for our complete guide to how to select your next destination as a digital nomad. We start with how to come up with a long list of destinations to consider,...