With diversity, technology, a modern lifestyle, a thriving economy, and a favorable tax system; The UAE checks a lot of boxes on the list of an ideal destination for digital nomads.
Over the last few decades, the United Arab Emirates became a destination for people looking for opportunities and a better life. Much like New York is the "City of Dreams", Dubai became the Middle Eastern equivalent of the big apple. As a pioneer in different areas, the UAE was one of the first countries to understand that digital nomadism was more than a trend and decided to offer a digital nomad visa early in 2021, allowing remote workers and nomads to work from there for one year.
The Emirati passport was ranked the strongest in the world by Nomad Passport Index in 2023, compared to 199 passports. It jumped from the 35th rank in 2022 to the first one year later.
With all these favorable conditions, is the UAE really worth climbing to the top of digital nomad destinations? And how does the Emirati digital nomad visa compare to others?
In this article, we will review the Emirati digital nomad visa, and take a deep dive into the pros and cons of digital nomad life in the Middle Eastern country, to help you make a more informed decision.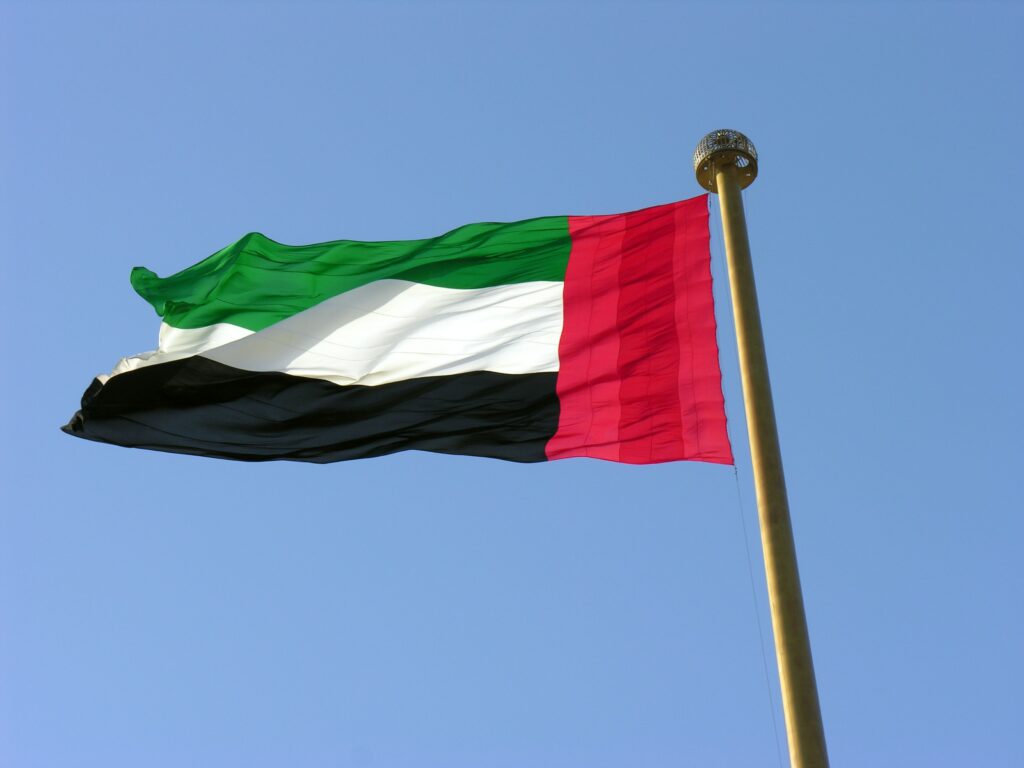 The Remote Working Visa Scheme
In March of 2021, the UAE issued a remote working visa for digital nomads. The visa is valid for 1 year and can be renewed, it also comes without a nationality restriction, which means anyone can apply. There are different visas for different cities, but all come with the same conditions.
The conditions of the visa are as follows:
A passport that is valid for at least 6 months.
Health insurance coverage in the UAE.
For employees, proof of employment outside the UAE, a contract valid for at least 1 year, and a monthly salary of at least $3,000. You may need to show proof that you are getting paid for this job, through payslips or bank statements.
For business owners, proof of ownership of the business based outside the UAE for at least a year, a monthly income of at least $5,000, and bank statements to prove that.
The cost of the application is about $81, which is refunded in case of rejection.
Once approved, you can experience Dubai (or Abu Dhabi if that's what you applied for) as a citizen would. You get a residency card, you can access public services, rent a house, open a bank account, apply for a loan, get a driver's license, travel freely around the country, enroll your children in a school…etc.
Dubai for digital nomads
The pros
Dubai is the modern heart of the UAE, it has a vibrant expat community and several landmarks. Just imagine that this breathtaking city was just a desert a few decades back and you will be amazed by how far it has come.
However, Dubai is famous for being expensive. According to Nomad List, the average cost of living in Dubai for a single nomad ranges around $3,200 per month.
Rent in Dubai is quite pricey, that's why expats and nomads alike opt for coliving or shared accommodation options.
The city has a very good and affordable transportation network. You can use the metro as an affordable and eco-friendly way to get around, there are also buses, taxis and electric scooters, and bikes around the city. Ride-hailing services like Careem and Uber are also available.
The good thing about Dubai is that you can enjoy a mix of Emirati, arab, and international cultures, whether that be in events, cuisine, or experiences.
You can enjoy landmarks like Burj Khalifa, Dubai Mall, Dubai Museum, and traditional markets like Al-Fahidi. There are also international events all year round like shopping festivals and food festivals as well as the Expo City, built for Expo 2020.
You can head to the desert for a safari experience, or opt for a glamping experience in the desert of Dubai. For a more traditional experience, you can visit Abu Dhabi (only an hour and 20 mins away) and visit the Shaykh Zaid Grand Mosque or enjoy the Abu Dhabi Grand Prix.
Being an ex-pat melting pot, you can find a lot of people who speak English in Dubai.
Among other pros of Dubai as experienced by nomads is the fact that it is a very safe place to be, it's also safe for female solo travelers. It's very easy to do business there, and it's a tax-free destination, where no income tax is applied. The city also has a booming startup scene and many venture capital opportunities, which makes the connections you can make there totally worth it.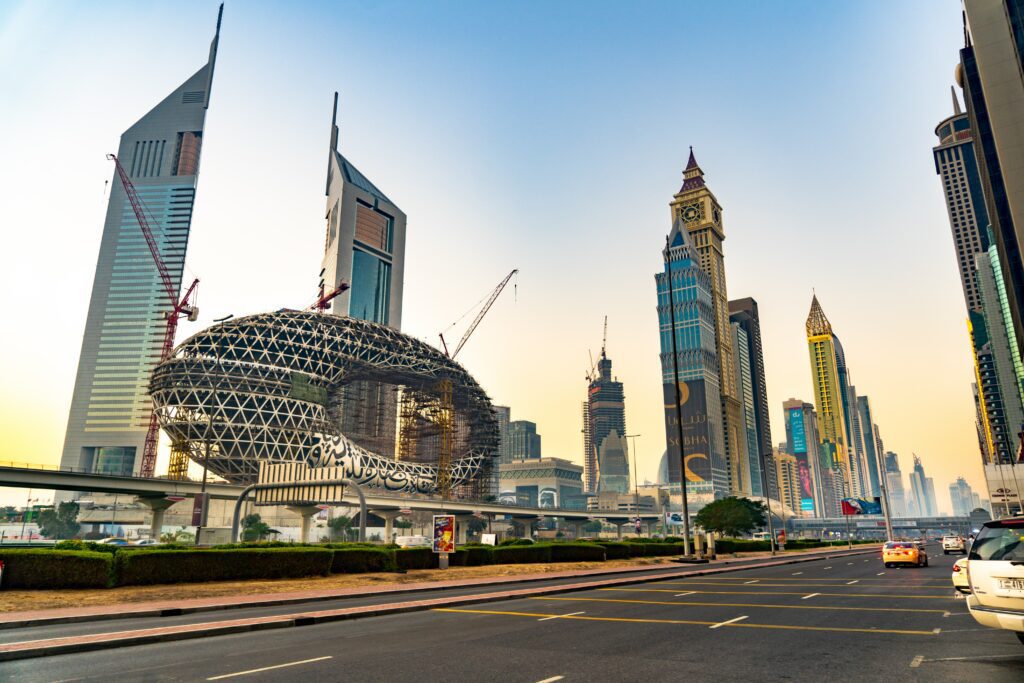 The cons
As mentioned above, the main drawback is the fact that it's not a very affordable option. Not just when it comes to rent, but dining and experiences also cost a lot.
Another drawback is the weather, while a destination being warm all year is usually an attraction point for digital nomads, there is such a thing as too hot. Dubai has a desert climate that can easily reach above 45 degrees Celsius in summer, which makes being outside or doing activities really difficult (and somewhat dangerous).
There are also some cultural considerations that not all digital nomads can be comfortable with. Being a Muslim country, public displays of affection, revealing clothing, and drinking alcohol in public are frowned upon, considered disrespectful, and in some areas of the UAE can have legal consequences. While Dubai may be more relaxed than other areas due to its huge ex-pat community, it's good to be aware of these regulations. The country is not very friendly towards LGBTQ communities, so you need to take this into consideration as well.
Even though the city is bustling with business opportunities and a booming startup scene, you should remember that under the digital nomad visa, you are not allowed to engage in any local business, which can be limiting to some nomads.

The verdict
If you are looking for a unique experience, like being in a melting pot of cultures with an Arab signature, Dubai and the UAE in general can be an exciting place to be. You need to make sure you calculate the budget correctly since it can be expensive, brace yourself for the desert climate and experience, or at least respect the local customs and traditions so you get the whole feel of the Emirati adventure.
It also might be worth it to look into getting a UAE passport, as it's ranked the number 1 passport for nomads due to its power and ability to facilitate the nomad lifestyle, by making traveling and working remotely much easier for its holders.