Oradea is one of the significant art nouveau cities in Europe, so your time spent here will be about admiring great buildings, each one with a story of its own. Of course, Oradea is not just about its buildings, but about the whole vibe of the city and the nature that surrounds it. 
Oradea is placed between the Crisana Plains and the Apuseni mountains, in Romania. It is also considered the capital of Bihor county, divided in two by the Crisul Repede River.
Maybe Oradea is not the first city that comes to your mind when you think about living abroad as a digital nomad, but you should put it on your bucket list. This city is garnished by the Baroque architectural styles, while some of the monuments are remarkable masterpieces.
Romania is a pretty cheap country to live in, compared to other cities in Europe, but not compared to the average income per capita. Considering that you are a digital nomad, the prices here will not give your problems and you can stay in this city for a long period of time. 
Also, Oradea is just 10 kilometres away from the Hungarian border, so it is very convenient if you want to continue your journey through Europe after visiting this mesmerizing city. 
Before you start thinking about other cities to visit, let's concentrate a bit on Oradea, this underestimated city in Romania. 
The cost of living in Oradea
As we mentioned before, Romania is a pretty cheap country, if you have an income that can be compared with the ones in the European Union. In other words, you won't have to get a lot of money out of your pocket for your stay in Oradea and you can even spoil yourself from time to time. 
To have a better understanding of the kind of money you will need for your stay in Oradea, let's divide each important sector and talk about prices.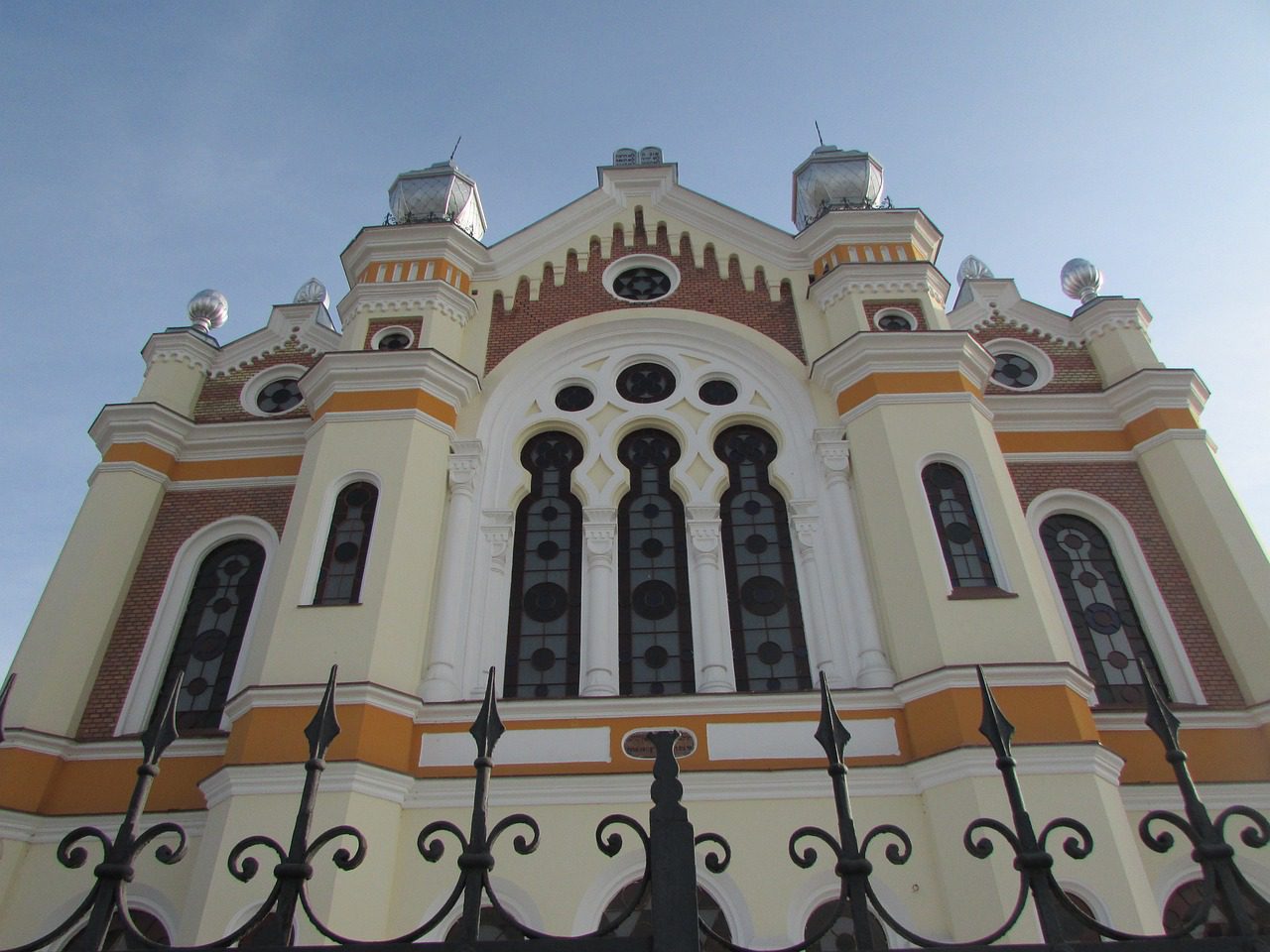 Accommodation Expenses
Before you start looking for accommodation, you need to know how much time you want to spend in Oradea. If we are talking just about two weeks, you can start looking for hotels or Airbnbs. For a hotel room, you will have to pay around 35 euros per night, while you can find an Airbnb with just 16 euros per night. 
Thus, if you want to stay for a period of over six months in Oradea, you can start looking to rent an apartment. For a one-room apartment in the city center, you will have to pay around 240 euros per month, while a one-room apartment outside the city center will cost you just around 160 euros per month. 
In addition to the cost of rent, when you book an apartment in Romania, you must pay the landlord a guarantee in the amount of one month's rent. You will get this money back at the end of your stay.
One thing is certain, Oradea is an affordable city when it comes to the cost of rent, so it is impossible not to find something within your budget.
Food Expenses
The Romanian traditional food will be a highlight of your visit to Oradea and will make you fall in love with this country. You can try sarmale, mamaliga, and let's not forget about Papanasi, a dessert made with sweet cheese, sour cream and jam. 
The prices when it comes to food are just fine, and you can eat at a mid-range restaurant for just 20 euros, while a meal at an inexpensive restaurant will cost you a bit over 6 euros. 
Of course, the cheapest option you can choose is making your own food, if you stay in an apartment. 
Drinks Expenses
Romania is one of the cheapest countries in Europe when it comes to alcohol. So, domestic beer will cost you just around 2 euros, while imported beer will be 3 euros if you want to drink it at a restaurant. If you opt to buy it from the supermarket, then the price is around 1 euro.
We can say, without exaggerating, that you can spend a full night in the city without having to spend too much money.
Transport Expenses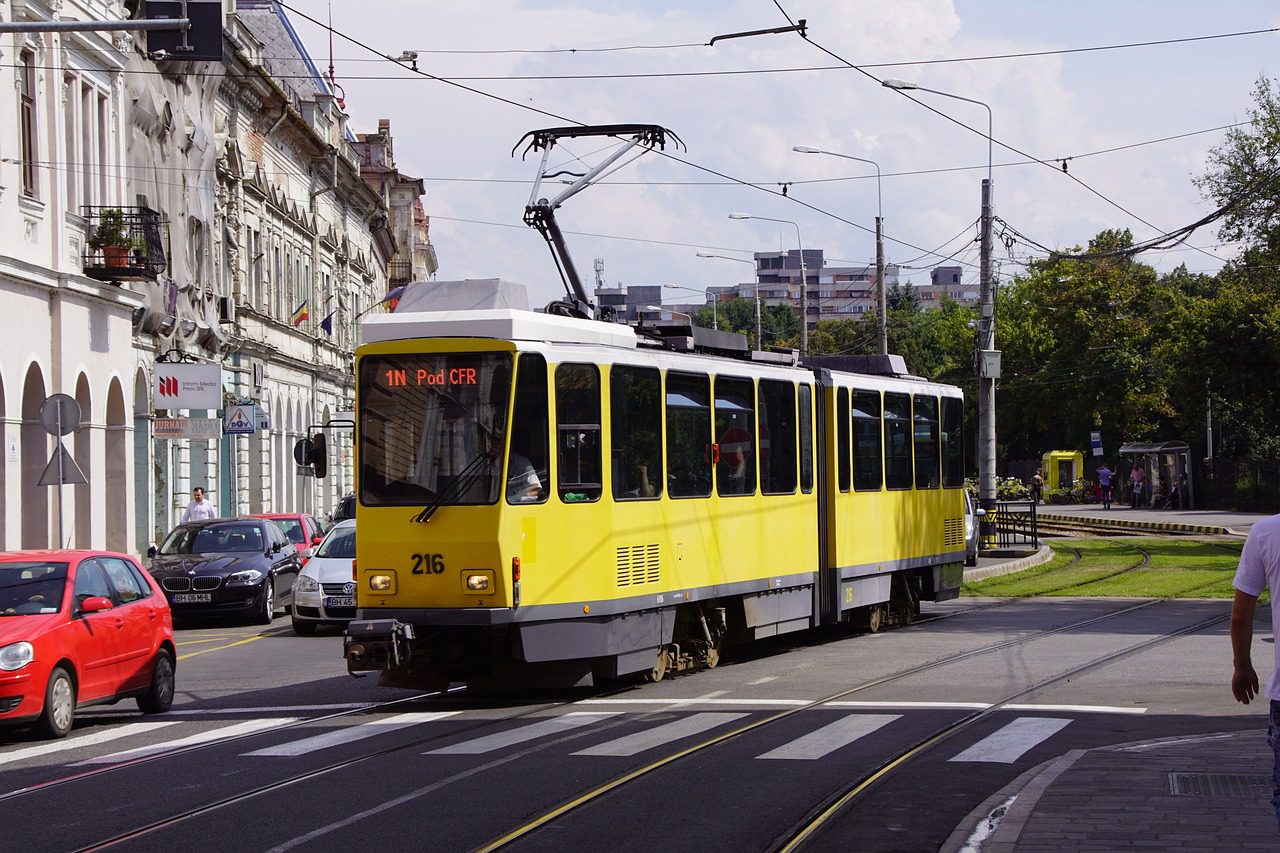 You can travel from one part of the city to another with public transport, like trams or buses, or you can even rent a bike or an electric scooter. A one-way ticket on local transport will cost you just 0.60 cents, while a monthly pass will cost you just 16 euros. 
If you want to do some physical activity while travelling from one part of the city to another, you can rent a bike for just 3 euros per hour. 
Benefits of Being a Digital Nomad in Oradea
Oradea is a city full of history, and this aspect is seen through all the architectural designs of the buildings. Also, it is close to the Apuseni mountains, a special natural area, where you will meet isolated villages, and landscapes that take your breath away and where you can recharge your batteries after an exhausting week. 
To fully understand the potential of the city and the places that surround it, let's discuss a few benefits of being a digital nomad in Oradea.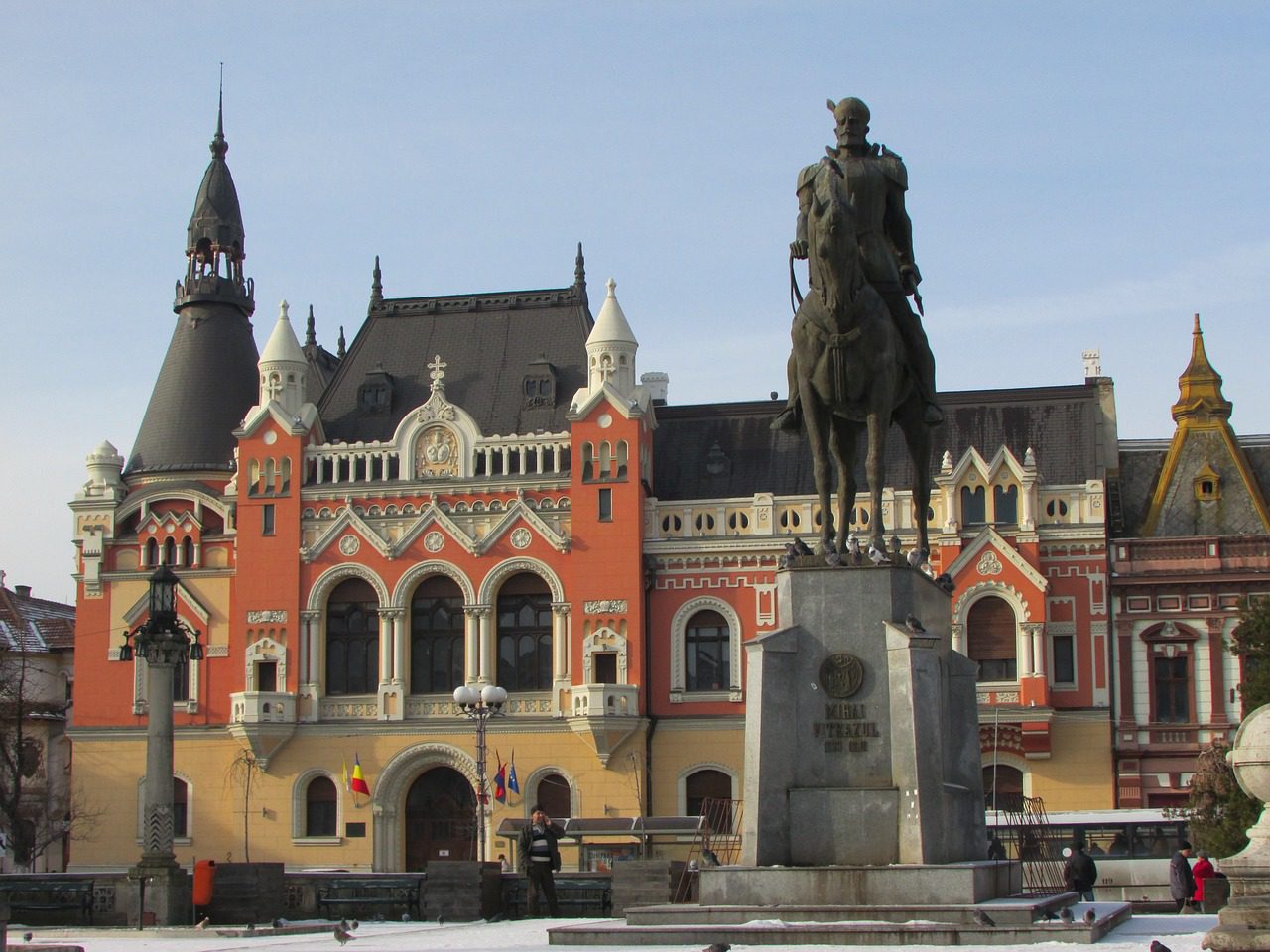 Mesmerizing architecture 
We started this article by mentioning the buildings that you can see in Oradea, so, of course, this is one of the biggest benefits of the city. You can walk on the streets of Oradea, looking at every building and trying to understand its history. 
The city is all about its Art Nouveau heritage. Luckily, many of the buildings have been recently restored, while others are in the process of restoration. On the other hand, you can not visit most of the buildings inside, since they hold offices or apartments.
To see just a few of the most representative buildings, you will have to go to the city center. Unirii Square is home to two impressive palaces: Moskovits Adolf and Sons, a monument about geometrical refinement, and Black Eagle Palace, the most representative Secessionist building in Transylvania.
The natural surroundings
Oradea is not just about the city itself, but also about the natural surroundings. The city is divided by the Crisul Repede River, so you can go on a long walk on the river bank. 
Also, if you want to leave behind the hustle and bustle of the city, at least for a few hours, you can go hiking in the Apuseni mountains, to connect with the absolutely amazing nature that this natural park has to offer.
Monuments full of history
Oradea has an interesting history, that can be seen and understood through the monuments of the city. 
From impressive churches to monuments dedicated to important historical events, you will have a tourist attraction to visit every day.
Negatives of Being a Digital Nomad in Oradea
Like any other city in the world, Oradea has its negatives. It's nothing dramatic, but you need to take them into account before going there to live for a period of time as a digital nomad.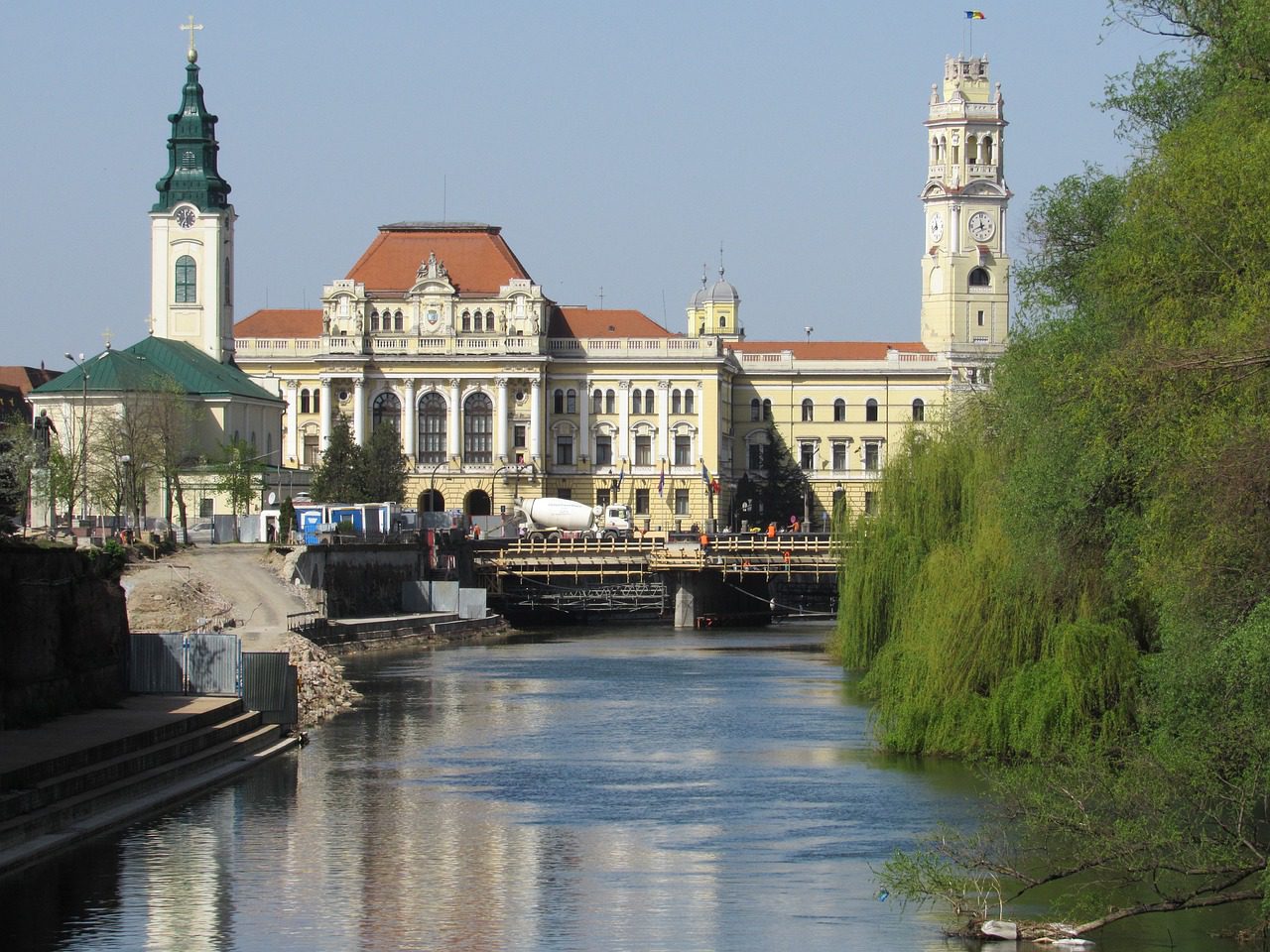 It's not happening much 
If Bucharest and Cluj are cities where something happens every day, Oradea is a more linear city. There are not a lot of events, so you can have some days a bit dull, especially if you are a party animal. Of course, you can find clubs in Oradea, but the city is not known for its nightlife. 
However, you can always change the rhythm of the day by going out in nature or by discovering a new museum, but parties are not something constant in the city.
Not many travellers and backpackers go to Oradea
Oradea is not really a popular city for travellers and backpackers, so you won't see many of these people there. Most probably, most travellers you will see are in Oradea on their way to the Apuseni mountains. 
Cold winters
Given its proximity to the mountain area, Oradea has pretty cold winters, so you need to pack warm clothes for your stay there. But we think it is worth it because the natural surroundings are absolutely mesmerizing. 
Other things to consider
When you go to a place that is not on the travellers' map, it may be difficult to find information about that place, so it's important to do individual research and gather all the information you can find. 
In the following paragraphs, we will discuss some things that you must take into account every time you want to travel to a city in Romania, not just Oradea in particular.
It is important to mention that it is highly recommended to get health insurance when travelling to Romania. You can choose Nomad Insurance by SafetyWing, a company that offers medical and travel insurance for digital nomads. Their Nomad Insurance can cover not only your stay in Romania but in any other part of the world.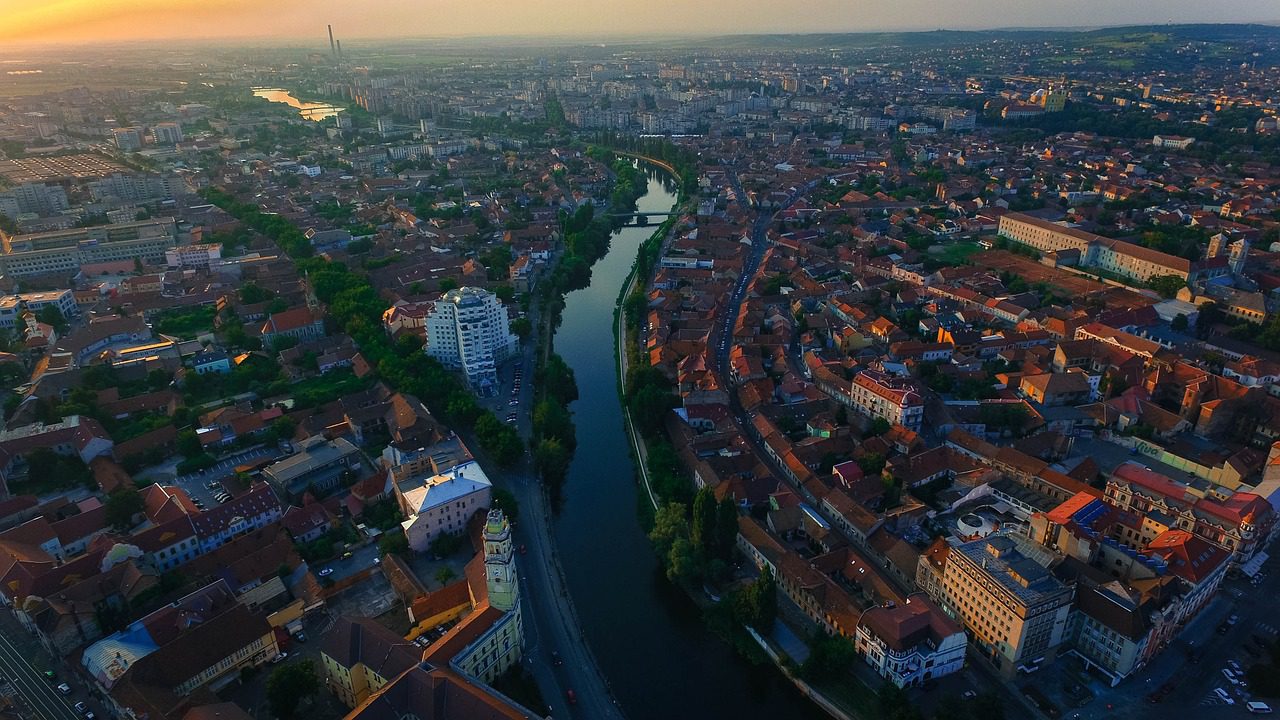 Bad infrastructure
Romania has one of the poorest infrastructures in the European Union, so you need to be ready for bad roads. Also, if you take the train from one part of the country to the other, you may have to deal with some delays. 
It's an aspect that might cause you some frustration, but we don't have to be dramatic. In the end, you get when you need to be.
A lot of tobacco smokers
Romania has cheap alcohol and also cheap tobacco, so you will see a lot of people smoking on public roads, on the sidewalk, and on restaurant terraces. 
However, in Romania, it's not legal to smoke indoors, so if you want to avoid smelling smoke all the time and, basically, smoke passively, choose to eat and drink inside. 
Coworking spaces
Oradea Tech Hub
Oradea Tech Hub is about community. If you want to find inspiration and, also, connect with the people of Oradea, you will find all you need in this coworking space. The best thing about this place is that it is inside a fortress. Oradea Tech Hub coworking space includes:
High-speed WiFi

Chill-out area

Standing desks

Free coffee

Workshops

Coworking Oradea
Coworking Oradea is a space for freelancers, independent workers, and entrepreneurs looking for a place to focus and interact with like-minded souls. Coworking Oradea includes:
High-speed WiFi

Chill-out area

Free coffee

Kitchen
FIX Makerspace
FIX Makerspace is the first coworking & maker space in Oradea and in the North-West region of Romania. There are 6 creative workshops and coworking studios available based on membership. FIX Makerspace is located in the basement of the Baroque Palace of Oradea. FIX Makerspace coworking space includes:
High-speed WiFi

Standing desks

Free coffee

Chill-out area

Nap room

Podcasting room

Workshops

Events

Library

Arcade games
The Verdict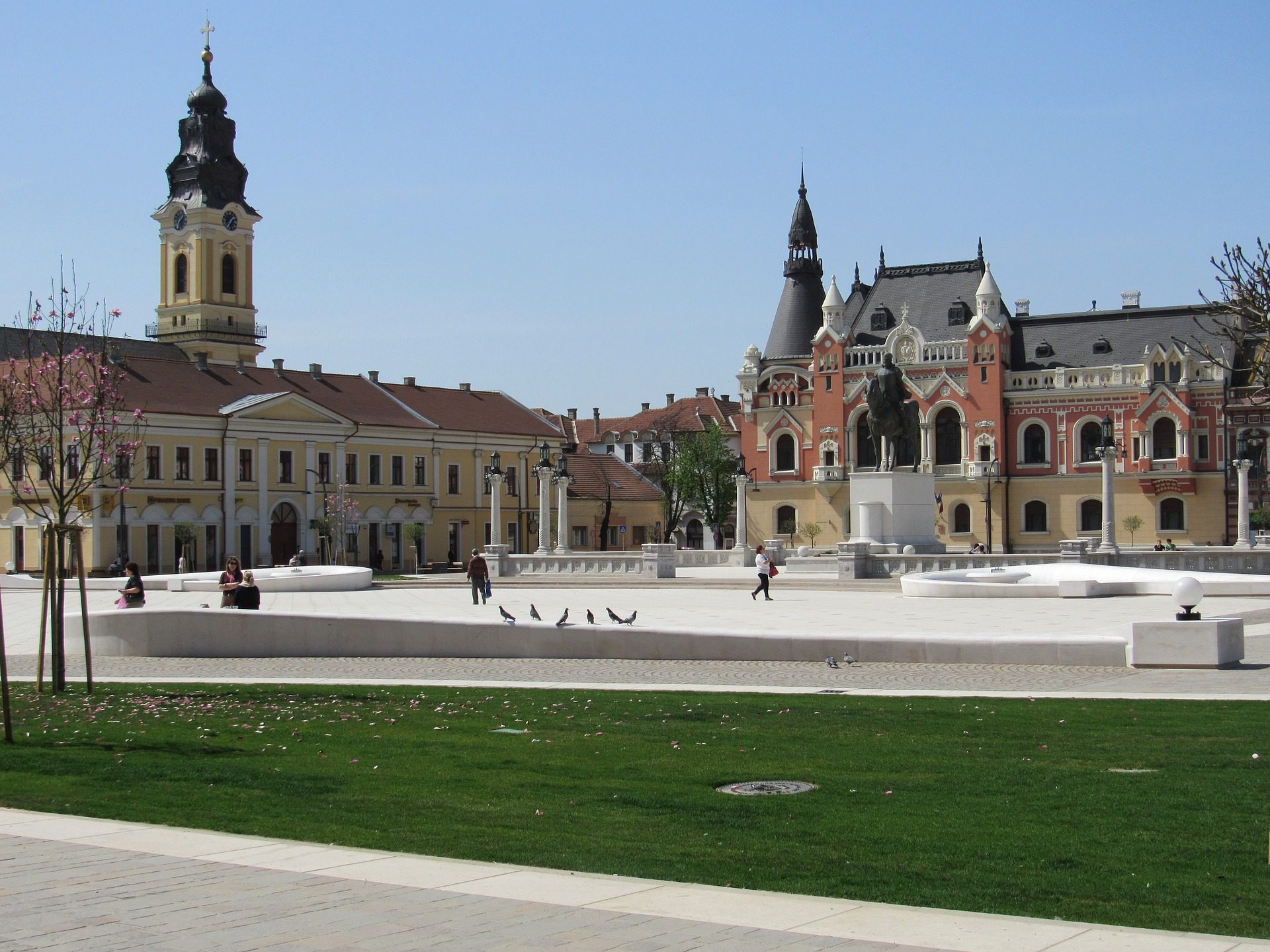 Oradea is, perhaps, one of the most beautiful cities in Romania. With impressive architecture and mesmerizing nature that surrounds the city, Oradea can be a location that offers you all the relaxation and disconnection you need. 
Despite the fact that it is not the most visited city in Europe or even in Romania, Oradea has a lot to offer when it comes to personal development. We can even consider that the city is a hidden gem.
Maybe until now, you haven't even heard of Oradea, but we think it's worth considering if you want to live in Romania for a while.