We've curated the coolest list of digital nomad retreats and conferences around the world. Whether you're a seasoned digital nomad, or you're busy contemplating an inauguration into the lifestyle, these events offer the opportunity to connect with, and learn from, other location-independent professionals.
There are a lot of practical tips you can learn from conferences and retreats, over and above making some great connections and even new friends.
For example, you could learn more about how to budget, international tax regimes and tips, pension and retirement planning. All of these are quite unique considerations in the digital nomad realm.
You might also learn about new business tools, or platforms for finding additional work opportunities. Or you might serendipitously find people to collaborate with and scale your business operations in new areas.
Retreats also offer an opportunity to relax, unwind and re-evaluate your passion and purpose. And being guided through a retreat gives you the chance to take in local attractions and culture, while also meeting like-minded people.
And last but not least, by attending these retreats and conferences you get to travel – often to some pretty idyllic places.
Coworkation Retreats
Coworkation organizes regular retreats for innovators and entrepreneurs who are curious about the world, passionate about creating change, and interested in maximising the benefits of location independence. Through their events they aim to connect and empower people, and to help cultivate inspiration.
Their 2020 retreat in Australia, as an example of what they offer, involved daily workshops about how to grow your business. It also focused on how to build your own personal resilience and wellbeing through lifestyle design. The program took place on Fraser Island and included travel to places like Eli Creek and the Central Station rainforest.

Refuga
Do you enjoy getting to know other entrepreneurs from around the world? Refuga have been organising intimate, people-centred retreats and expeditions since 2012. They organize regular events around the world, to places like Spain, Panama, Nepal, and Kenya.
They aim to bring together small groups of like-minded people to experience adventure that sparks deep, meaningful relations through immersive and intensive coliving, coworking and co-traveling experiences.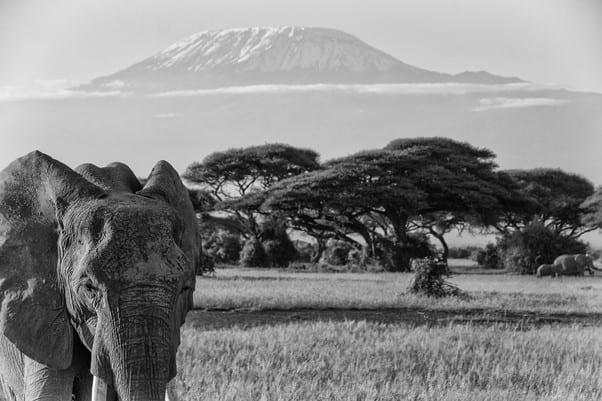 7in7
7in7 organizes 7 digital nomad conferences on 7 continents. These events are exclusively for experienced digital nomads who have been location independent for longer than a year. If you're looking for an event where attendance is limited to 100 people, so that can really connect with speakers and attendees, then this may be for you.
Their week-long conferences are held annually. They place an emphasis on community-building with lots of breakout sessions, meetups, and parties to keep you networking and engaged.
And if you're into even smaller and more intimate gatherings, they also host a 5-day luxury, post-conference retreat each year. This group of 7in7ers is limited to 15 people, and is a perfect way to help you relax and explore the host country, while reflecting on the inspirational conference. You'll also get to meet some incredibly amazing people at private events, like Trevor Noah at the upcoming Cape Town retreat.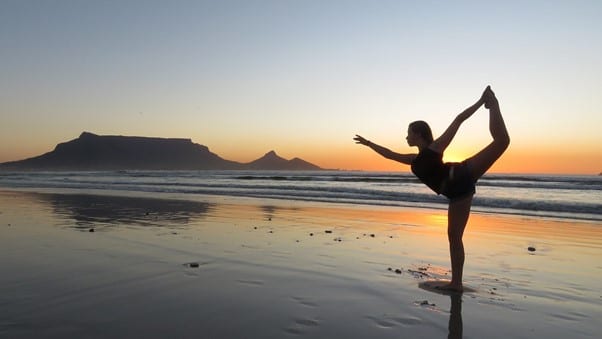 Running Remote
Running Remote hosts a large annual conference, aimed at helping you to better grow and manage your remote teams. You can expect to be one of about 2500 participants from about 60 countries, enjoying 2 days of multiple and inspiring sessions. You'll also get to learn tips and strategies from high-level speakers like Neil Patel, Co-founder of Neil Patel Digital, and Zoë Harte, Chief People Officer at UpWork.
Previous offline events have been located in idyllic destinations in Bali. They've more recently transitioned to digital events to adapt to current world situations. If you're up for a $25K investment prize to fund your startup, you can also enter their Remote Work Startup Pitch competition.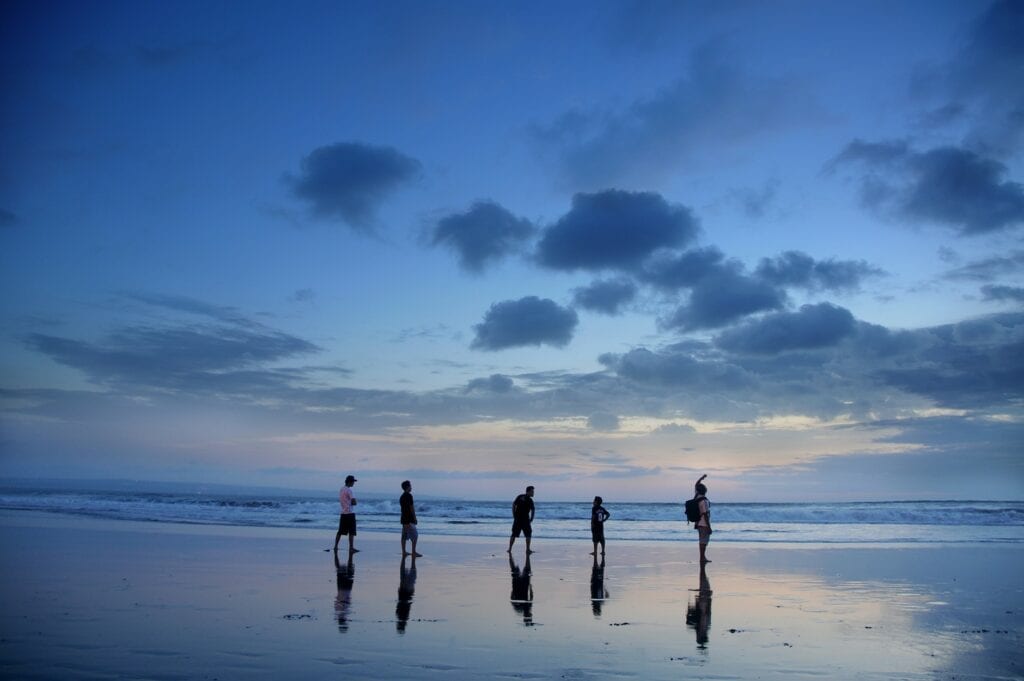 Remote Year
If you're looking for community-based travel experiences with other remote workers to incredible destinations, then why not spend a year coworking and co-learning together? That's the concept behind Remote Year.
Remote Year's flagship program is their 1 year transformational global adventure. But they also organize shorter events, retreats and custom-made experiences around the world. If you're keen to enhance your skills and invest in your professional development through impactful group learning, then one of their travel experiences might be right for you.
Their retreats are focused on letting you recharge, focusing on topics like finding your purpose, meditation and mindfulness, and women's empowerment. Some of their upcoming 2021 retreats are to exotic locations like Miramar in Costa Rica and Lake Atitlan in Guatemala.  There you'll get to enjoy facilitated sessions, chef-cooked meals, and a range of wellness activities.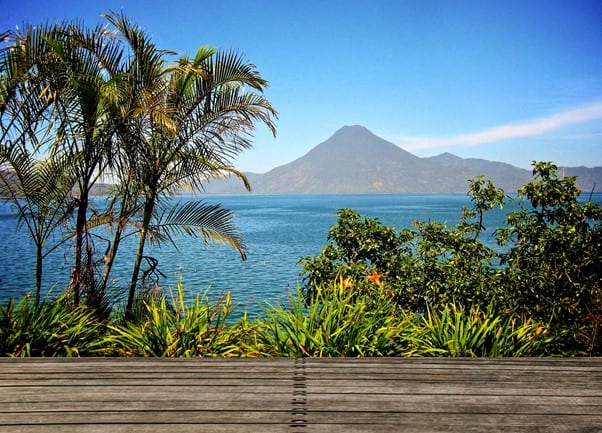 South by Southwest (SXSW) Conference
If you're in the creative, music or entertainment industries then this is a must-do annual conference. SXSW was founded in Austin, Texas, in 1987. It's a week-long conference and has something that appeals to almost everyone: diverse and on-trend sessions, exhibitions, festivals, and plenty of networking opportunities.
While it's not specifically a digital nomad conference, many of its topics and sessions are relevant to anyone who's into remote working and wanting location independence. To give you an idea, some past sessions related to the tech industry, have focused on topics like 'wake up to digital's second re-awakening' and 'future hybrid: how virtuality changes live music'. They have an impressive list of speakers and you can expect to hear from the likes of James Cameron, Melinda Gates, Dr. Sanjay Gupta, or Mary J. Blige.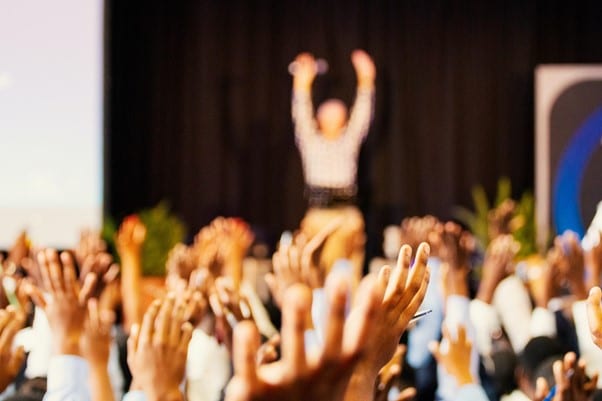 Be Unsettled
What began as an experiment on a sailboat with a couple of friends, launched a community of people asking big life questions and embracing that feeling of being unsettled. If you're looking for a catalyst for change in your life, then you might enjoy sharing that experience with others while sailing around Tahiti or Baja.
Be Unsettled has a range of adventures – from two week breaks to one month coworking retreats. Their inspirational retreat destinations include Buenos Aires, Barcelona, Tuscany, Greece, the Bahamas, Lebanon, Tokyo, and Medellin.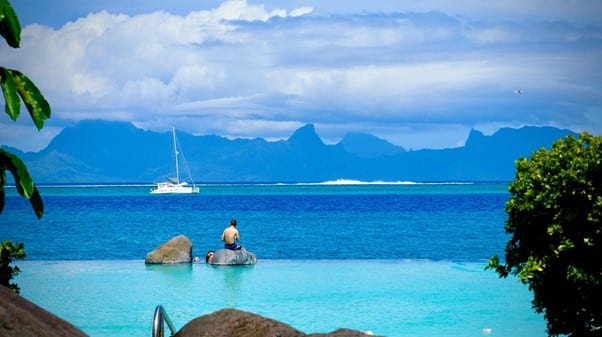 Coworking Safari
If you need a digital detox and you'd like to do it in the company of similar folk while on safari in Africa, then take a look at Coworking Safaris. They organize a 4-day Digital Detox Weekend at a private safari camp, where there's no connectivity to distract you.
If you're keen to do a longer African safari, they also offer 10 or 14 day coliving and coworking safaris. You can network with other entrepreneurs or digital nomads while enjoying adventurous activities like surfing, yoga and even an African-style barbeque.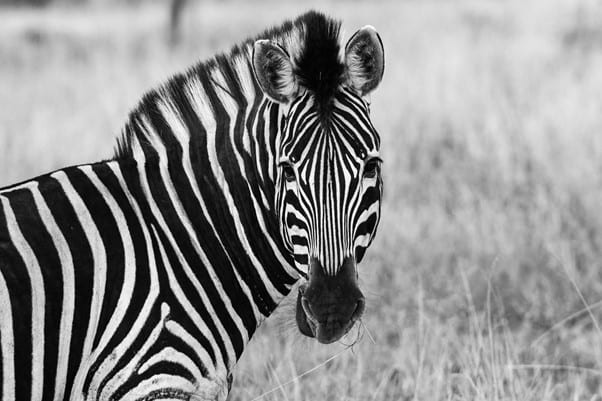 Work Wanderers
If you're looking for a coliving and coworking retreat with other like-minded digital nomads, then a Work Wanderers workation might appeal. Their retreats offer 3 weeks of learning, experience sharing, and exploring scenic destinations like South Africa, Vietnam and Bali.
Perhaps you love solo traveling but sometimes you wish you could meet up with some other people with similar mindsets. Or maybe you struggle to keep yourself motivated. Or you just want to make some lasting connections while growing your skills and traveling. Then that's what Work Wanderers aim to provide.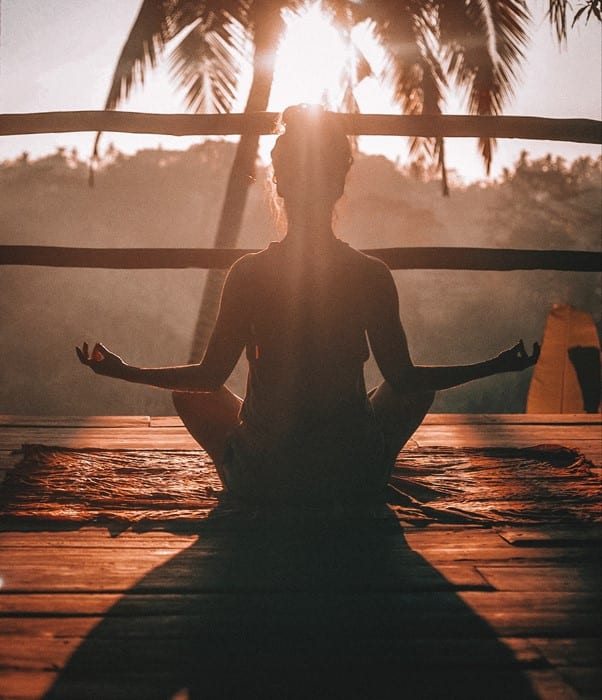 London Tech Week
This annual week-long summit is focused on tech innovation and collaboration in London. It comprises a range of linked events that take place across the city, such as the 'Global Leaders Innovation Summit' and the 'Future of Work Summit'.
They have some pretty influential speakers from some of the largest and most innovative organizations. It's also a great opportunity to network with tech entrepreneurs, investors, founders and people keen to discuss innovative solutions. While it's not entirely focused on digital nomads, it might help spark some creative thinking and ideas, and is a good place to meet others who are interested in the power of technology to transform our lives.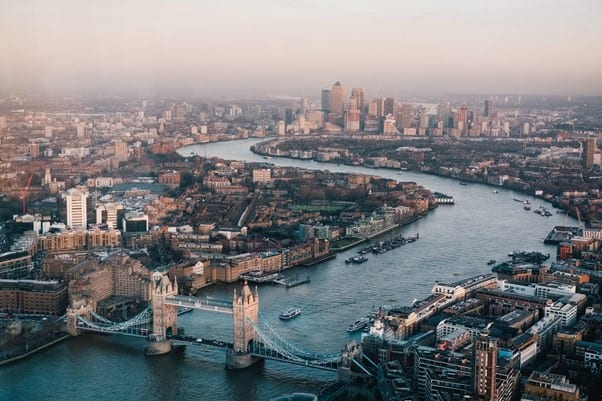 Travel Con
This large 3-day conference takes place each year in the USA, and is all about travel media. If you're a travel writer, travel blogger, travel photographer, or if you earn your living through traveling, then this event will be of interest. Offering a range of small group workshops, breakout sessions, and networking opportunities, you'll also get to meet other like-minded travelers.
If you're a travel blogger or travel media professional, and you're thinking about embarking on a digital nomad lifestyle, Travel Con can provide tips and inspiration on how to start your journey.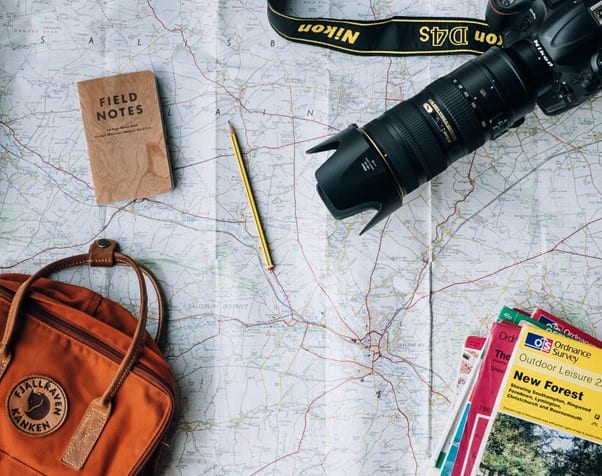 Unleash Surf
If you love surfing, or if you're wanting to learn to surf, then why not join a surf retreat? Unleash Surf organizes small group retreats in Huanchaco, Peru, which are mainly targeted at entrepreneurs, creatives, and online business owners.
You'll get a private apartment, access to a coworking space within walking distance to the beach, and the hosts arrange a variety of exciting cultural experiences. You'll even learn how the first surfboard was made.