Let's say you are moving into a new home, imagine the amount of packing you will do in this case. Tens of cardboard boxes and bags will fill your car and maybe also a hired van. After all, you are moving your whole life into a new place.
Now, imagine again moving your whole life but this time, imagine planning to stay on the move. This is the life of a digital nomad.
If you choose the digital nomad life, this means at one point or another you must have struggled with packing. How can you take everything you need, but also travel light so that you can move easily?
No worries, we have got you covered! Here below is a guide to packing for digital nomads that we hope will help you on the next adventure.
The basic law
As a nomad, your life motto and the law you live by should be "minimalism". The main things that serve their purpose or preferably multiple purposes are the things you should invest in and carry along. Anything else is something you should consider leaving behind.
Now that we laid down the basic law, Let's start the planning.
Research your destination and ask fellow nomads or expats about what to expect there.
The next step is to lay out, or write down, everything you think you will need for one week. This is your starting point.
Ask yourself, which of these do I need? Not what you might need, but what you actually need.
Can't tell if you need an item or not? Ask yourself (and ask google) how much does this cost in my destination? If it's expensive, take it with you. If it's cheap at your destination, then you can buy it there.
Check out the digital nomad groups on Facebook in the destination you are heading to. In many cases, you will find someone moving on from this destination and has some extra stuff to spare, or someone willing to lend or exchange an item. Then, you can leave those things behind as well.
Download the offline maps of the city you are going to and throw away the guides.
Take only a reasonable amount of cash as you can withdraw money at your destination anyway.
After this small planning exercise, you will have a better idea of the things you need. Now, on to the next step, where do you pack these things?
Carry on Vs check-in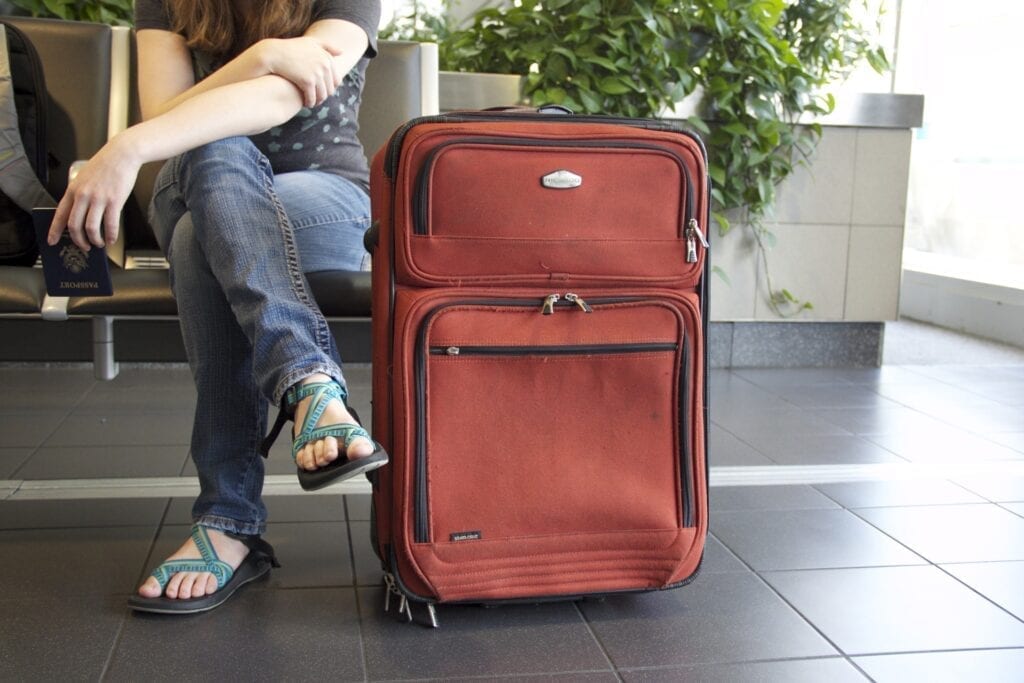 An ongoing discussion in the travel community without a final verdict, so we will look only at your specific case and how you can make this decision.
Consider your accommodation situation: If you have a suitcase, you need to head to the hostel or Airbnb to leave it before you head out to explore the city. If you didn't book a place and plan to find it when you are there, you are better off with a backpack only.
Consider your destination: Are the streets super busy or full of obstacles? If yes then taking a luggage can be very exhausting. Unless you have a ride from the airport to your Airbnb, then you are fine.
Consider the cost: If you are travelling with a budget airline, you will have to pay extra to take a check-in bag. Many airlines allow a 23kgs check-in bag free of charge, but budget airlines don't, so make sure you know your luggage allowance before you pack.
Consider what you are carrying: If you have a lot of heavy gear, a carry-on with a limit of 8kg (in some airlines even 7kg) will not be enough.
What about the clothes?
When it comes to clothes, it could be difficult to find the balance between the minimalism law on one hand and finding comfort, joy or confidence on the other. It is up to you what you choose to prioritize, however it is recommended you consider the below:
Pick clothes that don't need ironing and are easy to wash: You don't want to carry an iron around and it is not guaranteed you will always find one; also, you don't want to struggle with laundry.
Follow a color palette: It doesn't have to be all black and grey, you can choose a palette of colors that fit together so you can make the most out of each item.
Go thermal: Clothes that keep you warm and are not bulky are great for nomads, especially when it comes to coats.
Wear the bulky items while travelling: Save the packing space and put on that coat while flying.
White is not your friend: Whites get dirty easily and may require other items under it if it's transparent, so better skip them.
Use packing cubes: They help organize your stuff and save space.
Roll your clothes: Even inside the cubes, it's a space saver to roll your clothes, it also keeps them from wrinkling.
Consider the destination and the work you will do there: Check out the weather and the culture in your destination before packing, it will help you make better decisions. Also, consider your work there, will you need formal wear (even if only on top) to wear in your calls, or your work is more relaxed?
Check the cost over there: how much do things like rain ponchos and hats cost in your destination? If they are cheap, don't carry them along.
A good packing list should include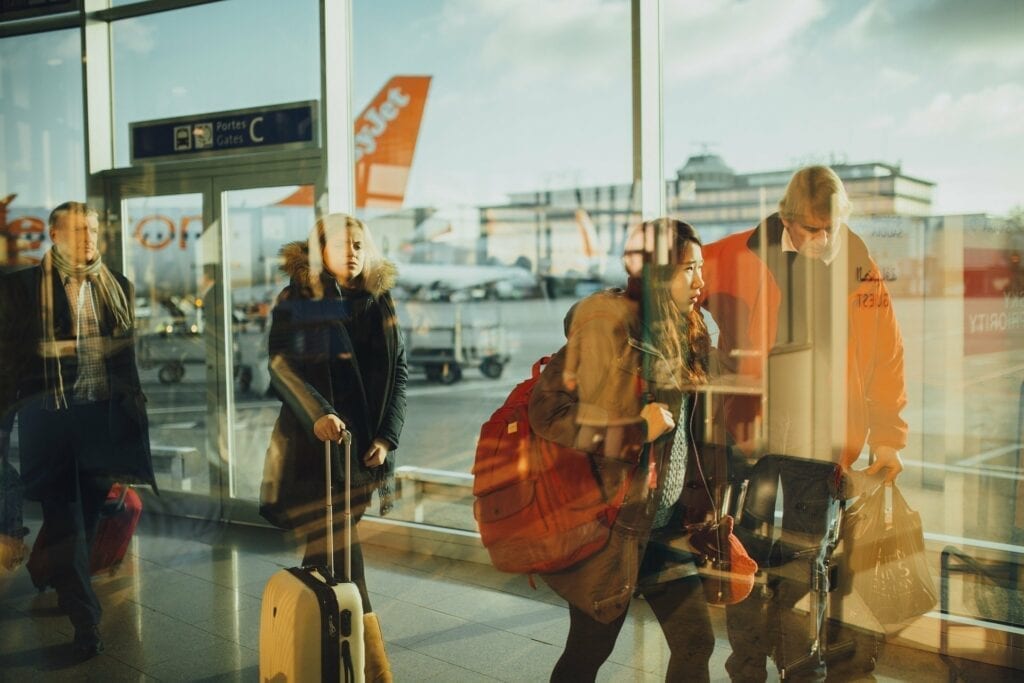 At least 3 t-shirts, cotton t-shirts are great whether in summer on their own, or in winter as a layering item)
One pair of jeans, you will already be wearing another pair of pants.
At least 3 socks
A dressy outfit, whether it's a suit or a dress or maybe a shirt or blouse with dressy pants
Enough underwear to last you a week.
A total of 3 pairs of shoes, including what you will travel with. A sports shoes, a pair of sandals/boots/flats (let's say something fancier than trainers for going out) and a pair of flipflops.
A sweater/light jacket/ hoodie/ cardigan. Great for layering or for a light breeze.
Your jacket or coat.
A swimsuit.
A sports/ athletic outfit.
Sunglasses or hats depending on what you need.
What else should my packing list include?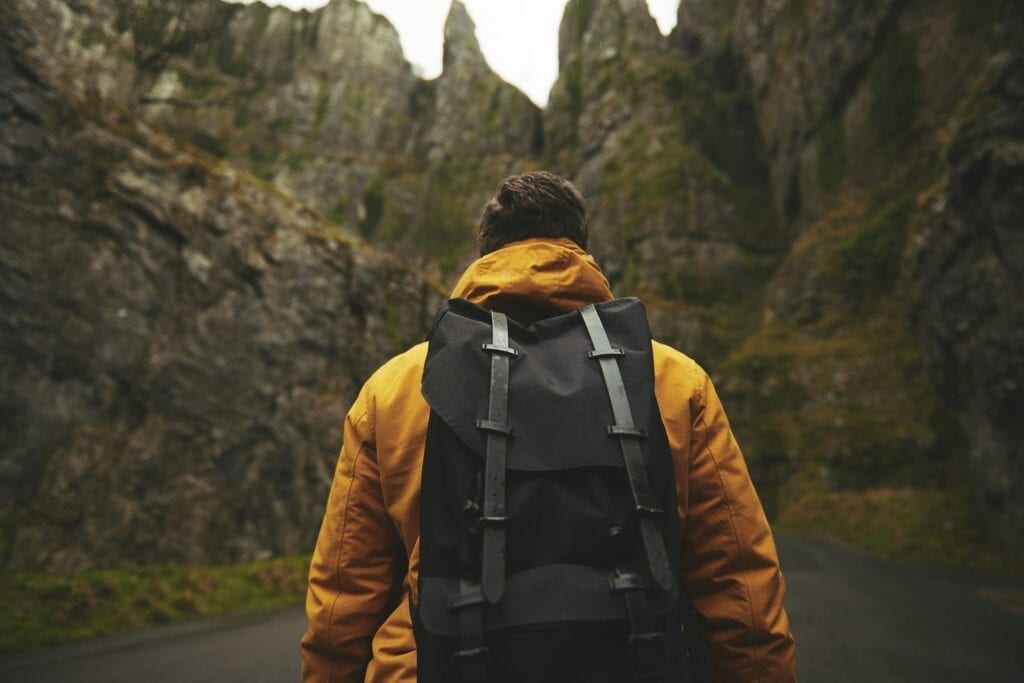 Here are some miscellaneous items you should consider including in your packing list.
A bag for daily use: preferably a foldable one. Consider what you will need on daily basis and choose the bag accordingly.
A Quick-dry towel: Check out the Turkish hammam towel or a microfiber one as both don't take much space and dry quickly.
Combination lock: especially if you are staying in a hostel you need to make sure your stuff is safely locked.
Your papers:

don't forget to have your passport and any papers you may need. Don't forget to check on your insurance status as well. There are providers who cover digital nomads specifically with

travel and medical insurance

, like

SafetyWing.

Copies of your official papers: and make sure you store them somewhere different than the originals.
Nylon or zip lock bags: these are essential to keep your gear/document or anything important from getting wet.
A pillowcase: you can also wash the ones you find there or use a t-shirt as a pillowcase.
Your medicines: If you take any medicines with prescriptions make sure you have it with you. A small first aid kit is always helpful
Duct tape can you help you fix anything on your journey. Pack also a small sewing kit for what the duct tape can't solve.
If you are a reader, consider investing in a kindle or an e-reader instead of carrying books around.
Regarding the gear, check out the nomad's guide here.
All packed up and ready to go!
Would you like to add something to the list?