Top Books for Digital Nomads
Having great reading material is an absolute must when living the life of a digital nomad.
Not only can a great book help to kill time during those airport layovers or long journey flights, but they are also great for self-improvement and to help you navigate how you run your life as a digital nomad.
Check out these must-reads and get motivated if you're looking for something to do on a rainy Sunday afternoon or a long-distance trip.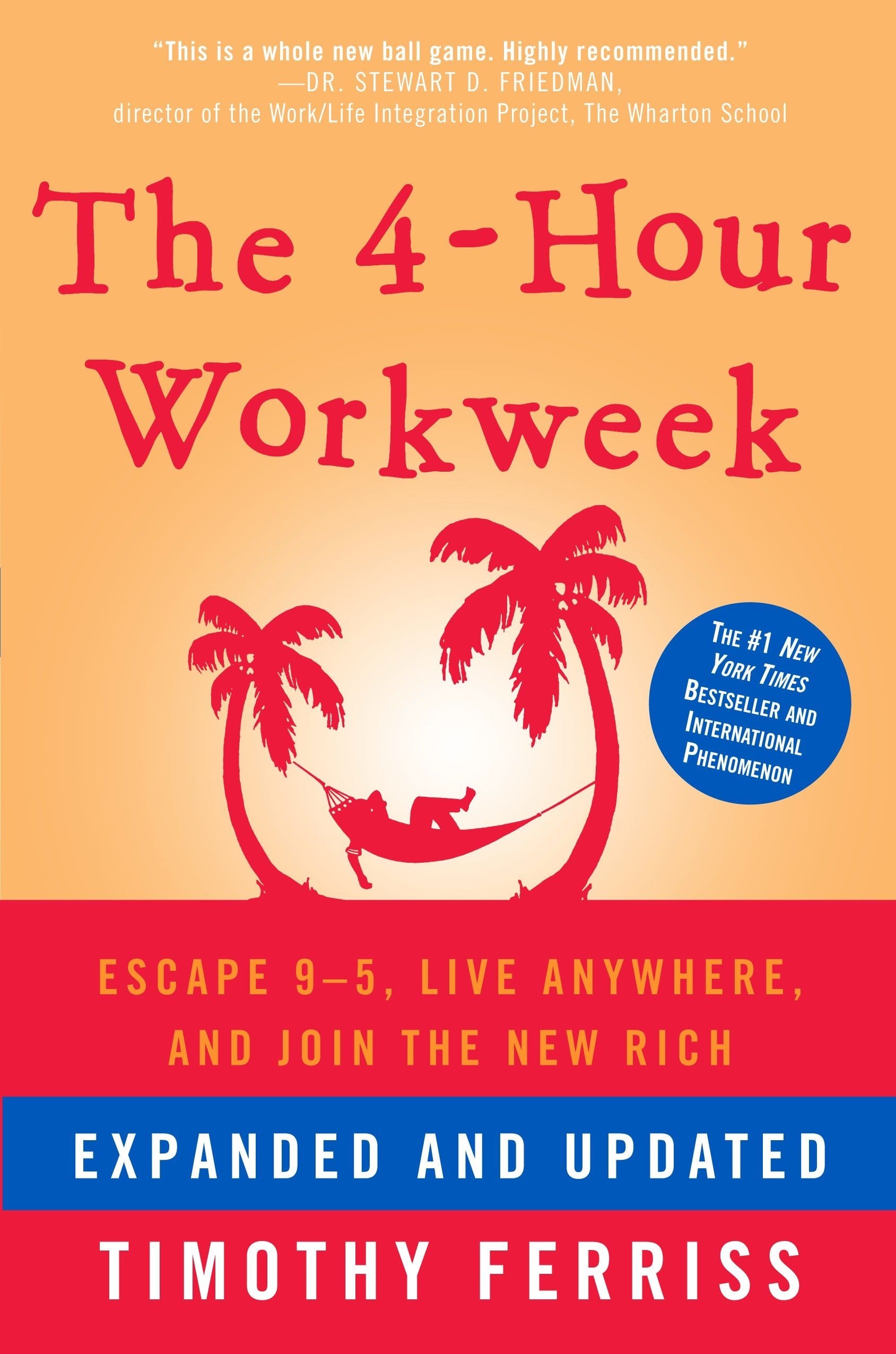 The 4-Hour Work Week By Tim Ferris
The 4 Hour Workweek is a must-read for anyone who is venturing into life as a digital nomad, or for those who already find themselves working remotely.
Penned by businessman Tim Ferris, this book is one of the first of its kind helping to guide you to work smarter with the tools and apps you use in new and attentive ways.
Ferris explains how you can live the dream by utilizing and maximizing the tools you use that will make you more efficient, productive and will save you a full day each week.
What makes the book so extraordinary is that Ferris utilizes actual models throughout and offers step-by-step explainers on a wide range of pertinent topics.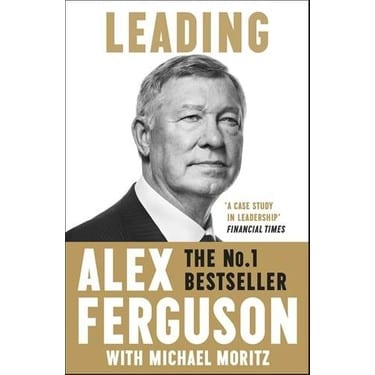 Leading by Sir Alex Fergusson
Written by world-renown soccer coach and mentor Sir Alex Fergusson, his book details exercises anybody can use in business and life to produce long-haul groundbreaking success.
From hiring to firing, managing change to collaboration, and how to dominate a meeting, Ferguson provides insightful and powerful methods to help you get ahead in life, sport, and business.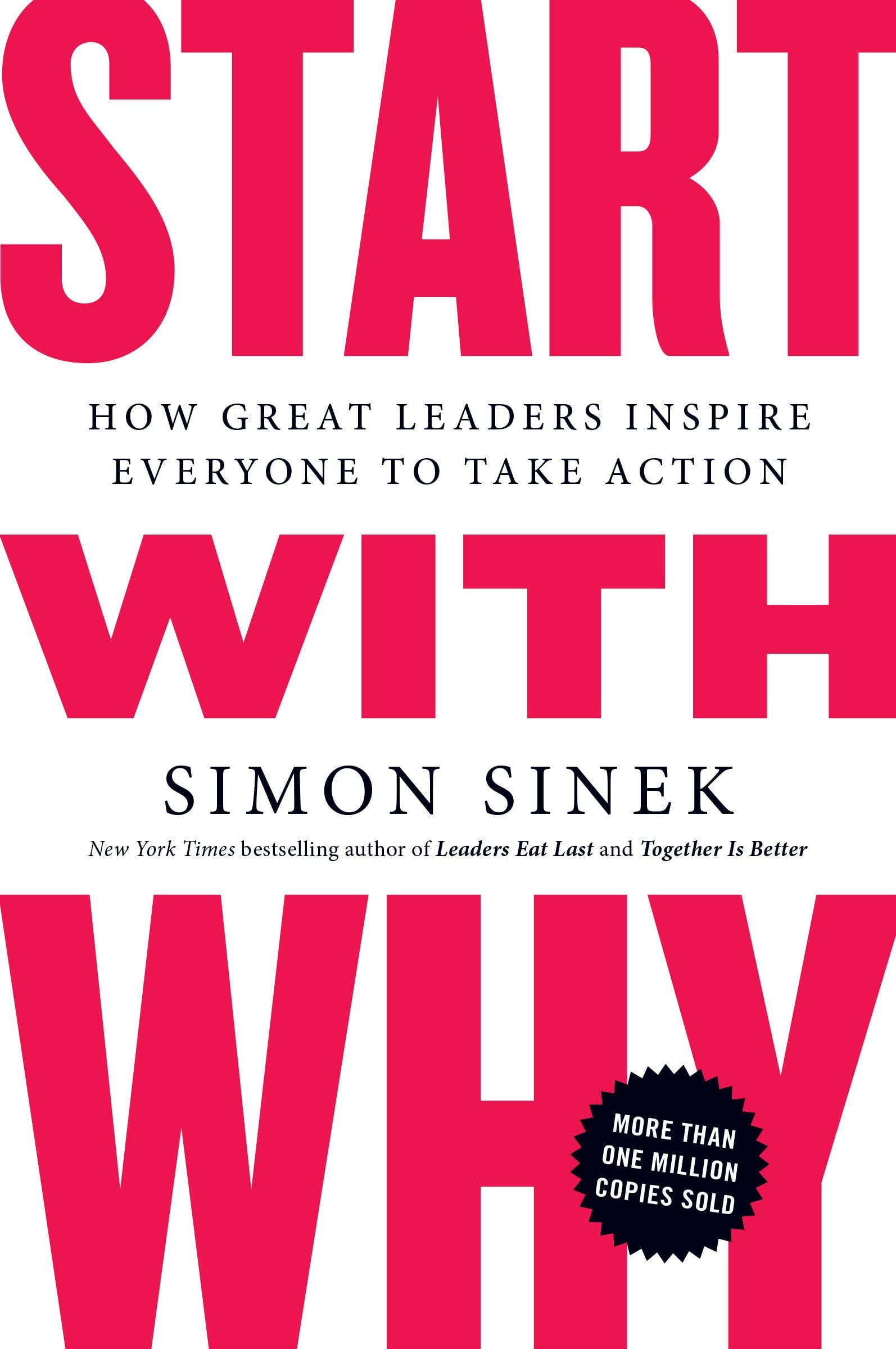 Start with why by Simon Sinek
In 2009, Simon Sinek started a movement to help individuals become more inspired and motivated at work, and in turn inspire their colleagues and customers
Millions around the world have been moved by his thoughts, including 28 million who've watched his TED Talk on Start With Why—the third most-watched TED Talk ever.
The book reveals how Individuals like Martin Luther King Jr, Steve Jobs, and the Wright Brothers had very little in common but were massively successful because they all began with asking WHY and realized that people won't truly buy into a product, service, movement, or idea until they understand the WHY behind it.
Start With Why reveals how successful pioneers all think, act, and impart a similar way — contrary to what the average Joe does. Sinek discusses "The Golden Circle", and it gives a structure whereupon associations can be constructed, developments can be driven, and individuals can be roused. Also, everything begins with WHY.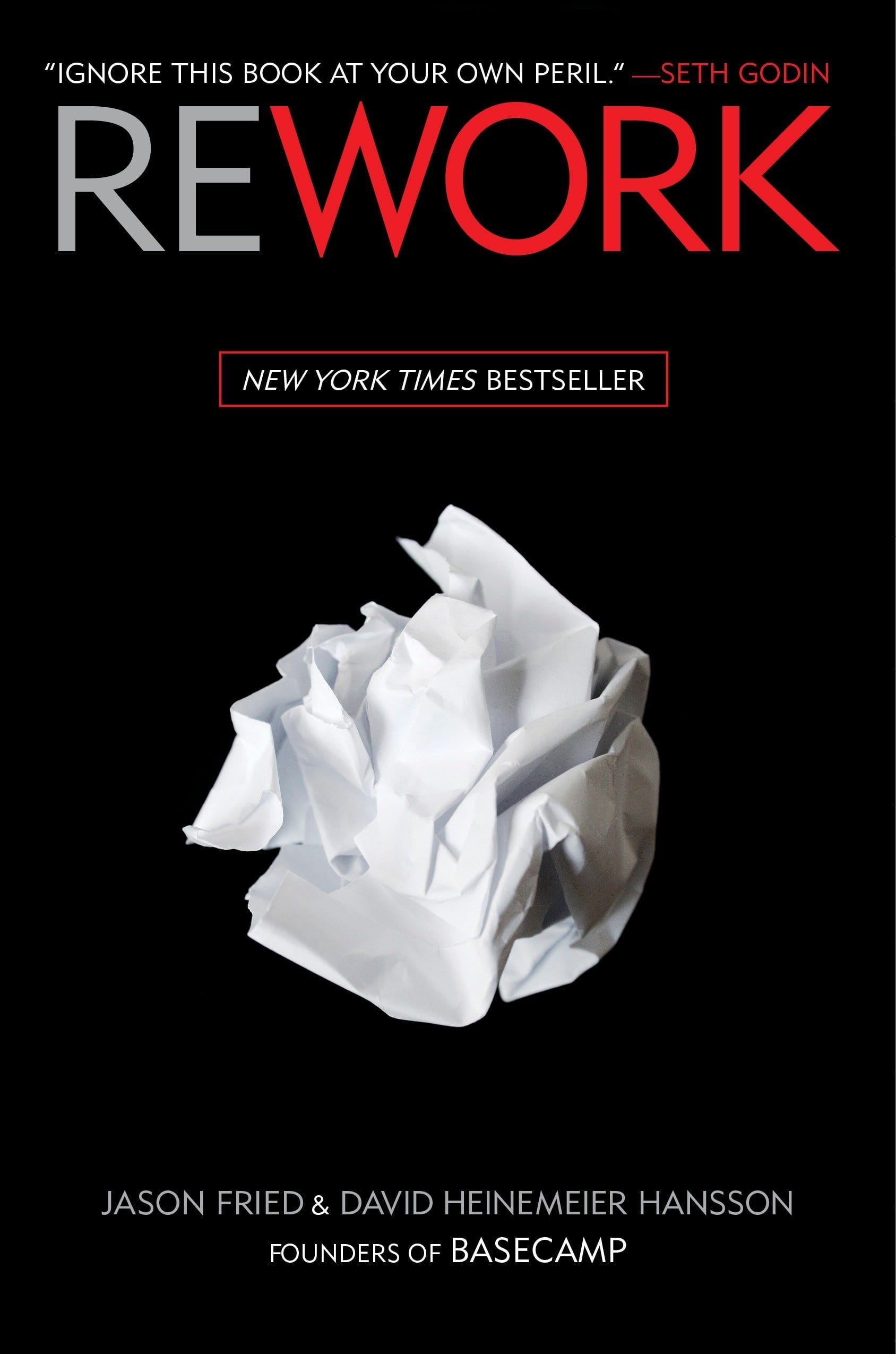 Rework by David Heinemeier
Rework shows you a fast, quick and simple way to be more successful in business.
Heinemeier explains why investors, staffing up, fancy offices, and being a workaholic is not the only approach to becoming successful and that ignoring the competition is often a better strategy.
What you truly need to do is quit talking and begin working. This book shows you the way. You'll figure out how to be more proactive and make an impact without going broke and include tons more extraordinary ideas that will inspire and motivate you.
Clear and easy to understand, Rework is the perfect narrative for anyone who's ever dreamed of going it alone. From entrepreneurs and small business owners to those who're feeling stuck in a job they hate, this book has something for everyone.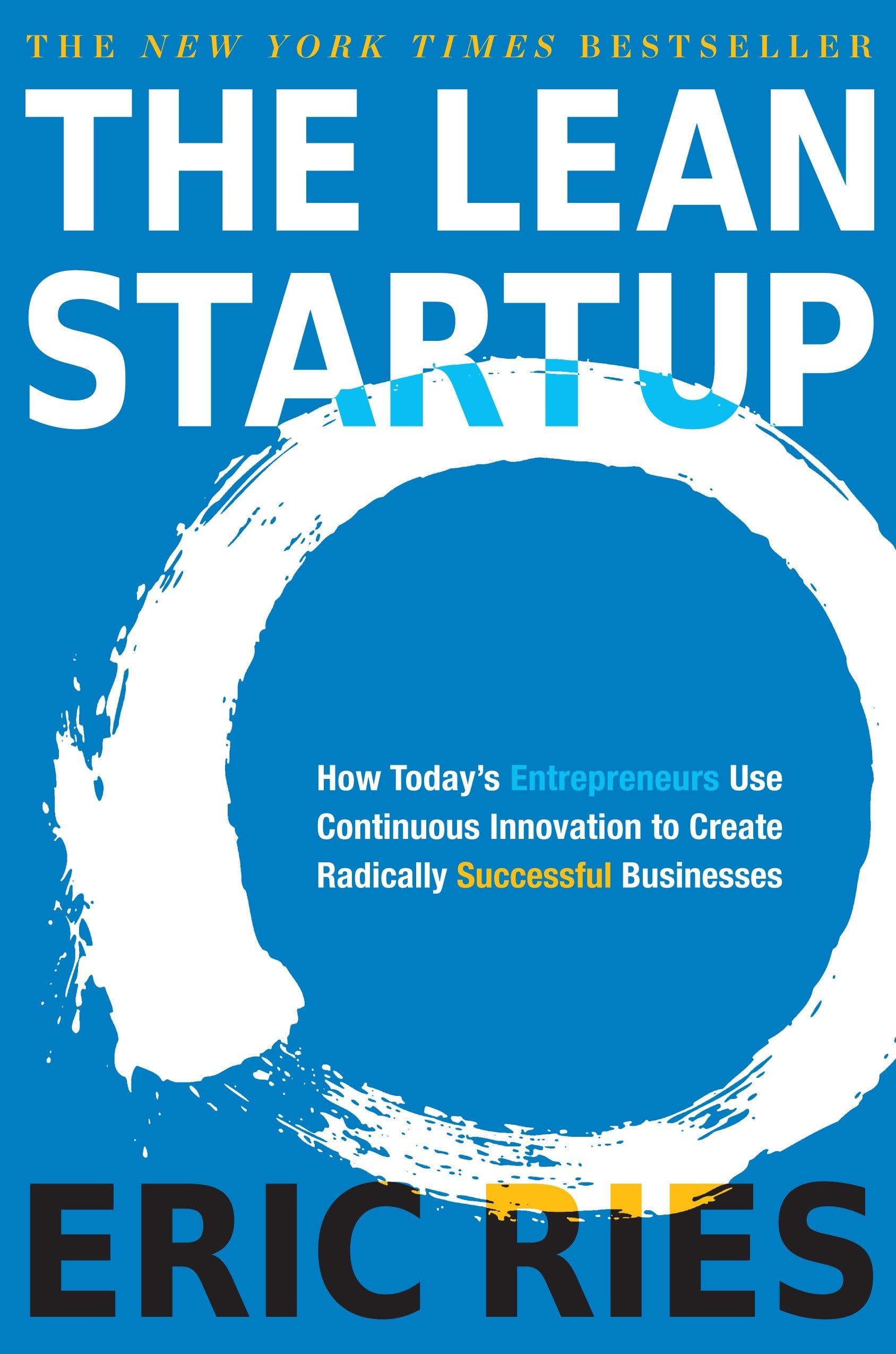 The Lean Startup by Eric Ries
The Lean Startup approach takes a look at organizations that are more profitable thanks to how they leverage human creativity and innovation to succeed.
Using "validated learning," and experimentation, It empowers organizations to change courses with agility, modifying plans inch by inch, step by step.
Ries offers logical methods and advice to deal with making and overseeing effective new startups in an age where the need to innovate is more important than ever before.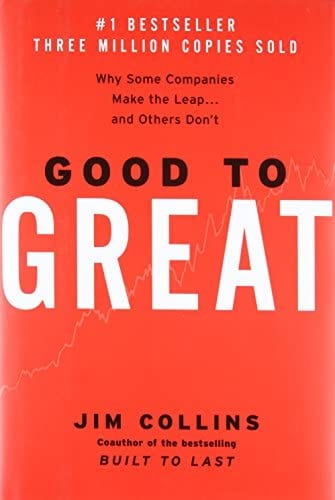 Good to Great: Why Some Companies Make the Leap… and Others Don't by Jim C.Collins
'Good to Great is regarded as one of the greatest business books of our time and comes highly recommended by many successful business people. As a bestseller, it went on to sell over 4 million copies
Good to Great: Why Some Companies Make the Leap… and Others Don't is a management book by Jim C. Collins that reveals how companies evolve from being good companies to great companies, and how most companies fail to make the transition.
This book highlights 6 key factors, based around Disciplined People, Disciplined Thought, and Disciplined Action.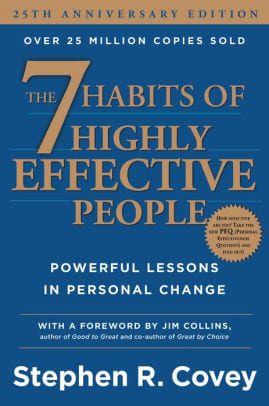 The 7 Habits of Highly Effective People by Stephen Covey
In The 7 Habits of Highly Effective People, creator Stephen R. Group presents an all-encompassing, principle-centered, rule focused approach for solving personal and professional problems
The seven habits are a step-by-step model that will empower you to make decisions and take action rather than reacting to events around you. With its strong ties to Emotional Intelligence, the book emphasizes the importance of self-awareness before successful engagement with others
This book will help you lead your life in a truly effective way and represent a proven process of personal and interpersonal growth that can have an immediate and lasting impact.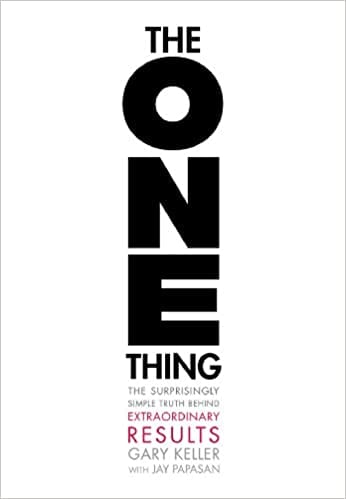 The One Thing: The Surprisingly Simple Truth Behind Extraordinary Results by Gary W. Keller and Jay Papasan
This remarkable self-help book was written by real estate entrepreneurs, Gary W. Keller and Jay Papasan discuss the value of simplifying one's workload by focusing on the one most important task in any given project.
In his book, Keller and Papson reveal that by focusing your energy on one thing at a time you will learn how to live a more rewarding life by building your career, strengthening finances, getting into shape, and fostering stronger and more meaningful relationships with others
If you're looking to cut through the clutter, achieve better results in less time, reduce stress, anxiety and stay on track, The one Thing delivers remarkable results in every area of your life whether it be work, personal, family, or spiritual.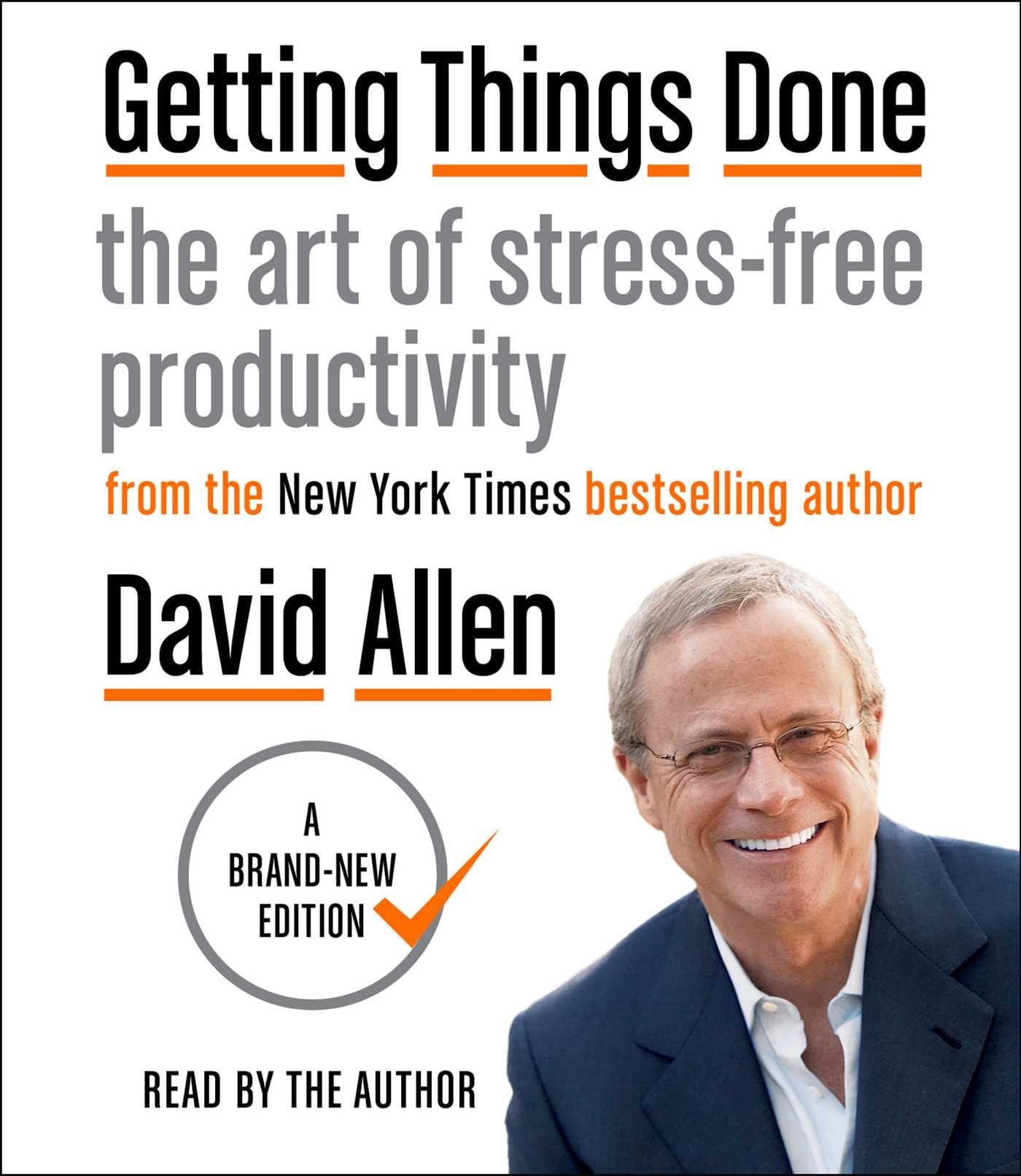 Getting things Done by David Allen by David Allen
Yesterday's methods just don't work in today's high-paced environment.
In Getting Things Done, seasoned coach and management consultant David Allen shares the revolutionary methods for stress-free performance based on one simple premise. That productivity is directly related to our ability to relax.
His book demonstrates how to achieve effective productivity and creativity by clearing our minds and organizing our thoughts.
From proven tricks to core principles, Getting Things Done can transform the way you work, showing you how to increase your speed without wearing yourself down.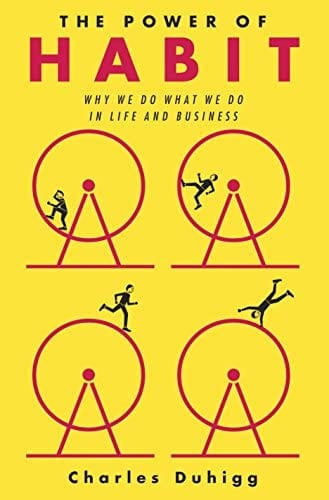 The Power of Habit by Charles Duhigg
There's never been a better time to set new habits. This book will change your life. In The Power of Habit, award-winning New York Times business reporter Charles Duhigg translates cutting-edge behavioral science into practical self-improvement action,
The Power of Habit looks at why some people and companies change overnight and why some stay stuck in their old ruts by delving deeper into the human brain.
The Power of Habits reveals the secret pressure points that can change a life. From Olympic swimmer Michael Phelps to the CEO of Starbucks,  Duhigg explores the incredible results of cornerstone  habits, and how they can make all the difference between billions and millions, failure and success.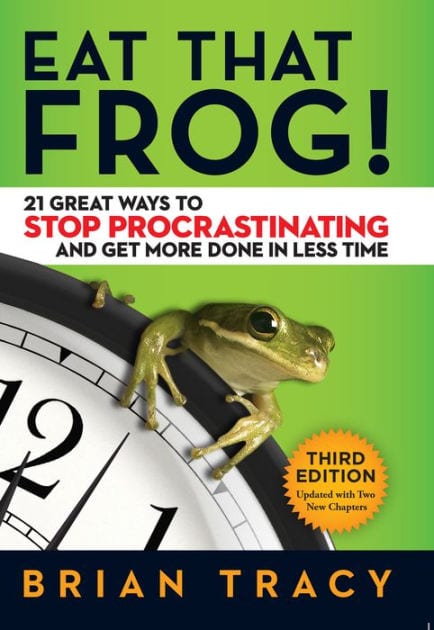 Eat that frog! By Brian Tracy
Brian Tracy is the author of over seventy books including best-selling titles such as Earn What You're Really Worth and, No Excuses!
He is a big hitter in the world of sales literature and has produced some of the best sales books to read. In his book Eat that Frog Tracy reveals how completing the most difficult and challenging task first helps you to have a more fulfilling and productive day.
Eat That Frog! shows you how to organize each day in a manner that lets you complete critical tasks and accomplish them efficiently and effectively.
The core of what is vital to effective time management is decision, discipline, and determination.
This life-changing book will ensure that you get more of your important tasks done today.
This extraordinary book will guarantee that you get a greater amount of your significant errands done today.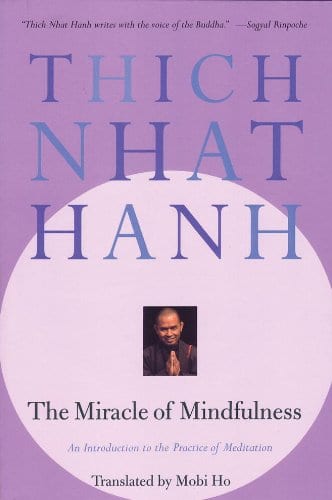 The Miracle of Mindfulness by Thich Nhat Hanh
Once we discover how to be mindful, we can slow ourselves down and start living in the moment. Even simple activities such as washing the dishes or drinking a cup of tea can be transformed into acts of meditation. Regardless of beliefs, we can begin to reap the immense benefits that meditation has been scientifically proven to offer
In this life-changing book, Buddhist monk and Nobel Peace Prize nominee Thich Nhat Hanh explains how to practice mindfulness.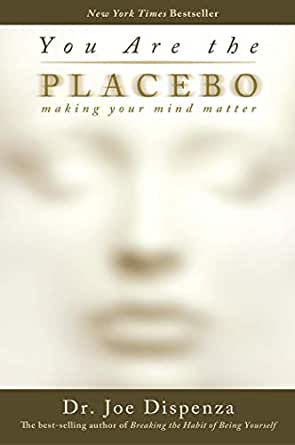 You are the Placebo by Dr. Joe Dispenza
In You Are the Placebo, Dr. Joe Dispenza shares various reported instances of the individuals who reversed cancer, coronary illness, depression, and anxiety as well as other debilitating illnesses by believing in the power of a placebo.
His book combines the latest research in neuroscience, quantum physics, biology, psychology, hypnosis, and behavioral conditioning to decipher the workings of the placebo effect showing how the seemingly impossible can become possible.
Dr. Dispeza shares scientific evidence of amazing healings from his workshops, in which participants learn his model of personal transformation, based on practical applications of the so-called placebo effect.
The book ends with a "how-to" meditation for changing beliefs and perceptions that hold us back—the first step in healing.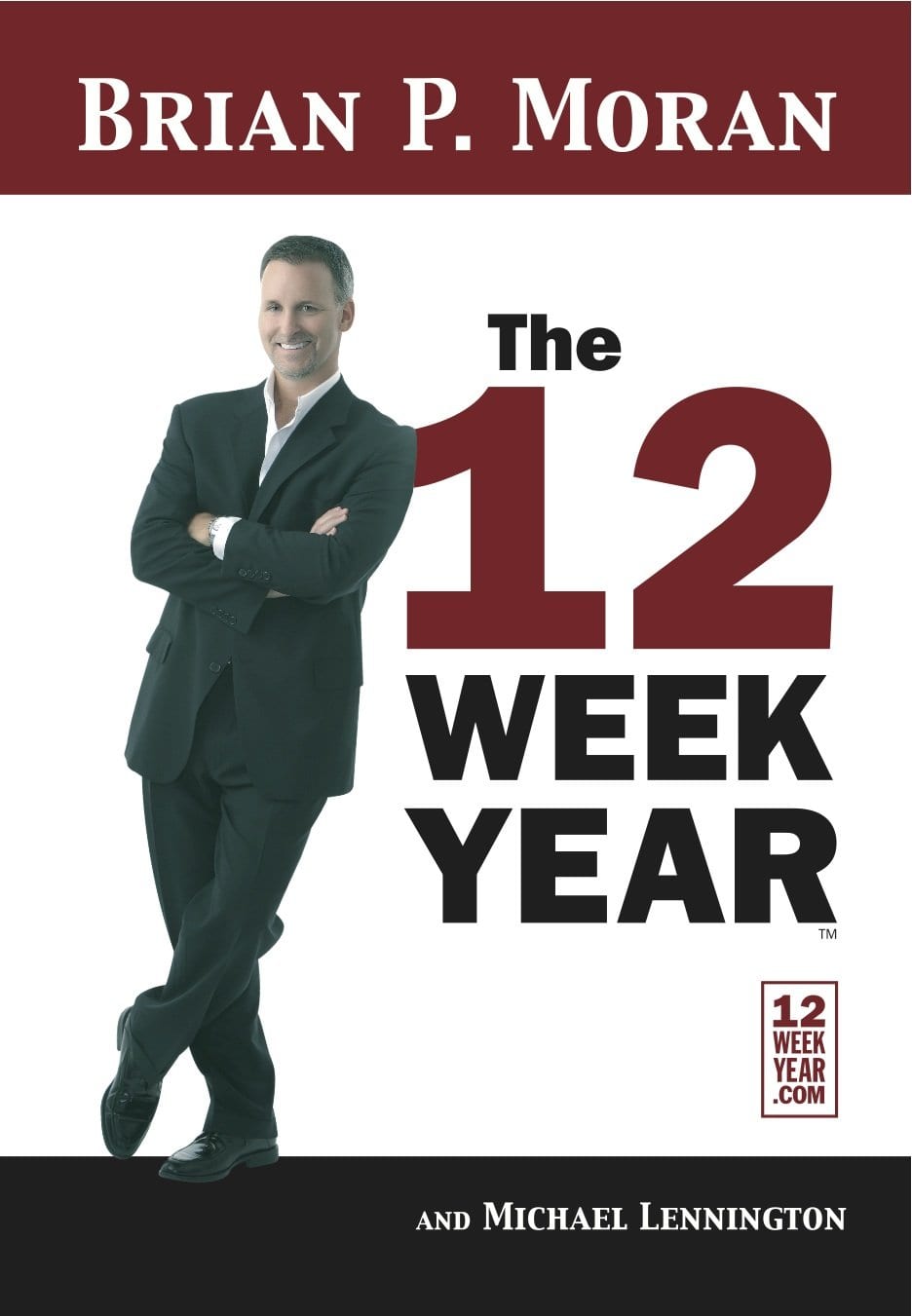 The 12 week year (Brian P. Moran)
Most companies and individuals work around annual goals and plans; a twelve-month execution cycle In his book Moran reveals how the 12 week year will help you to avoid the pitfalls of low productivity and restricted thinking.
This book reconceptualizes a "year" making it 12 weeks long. In 12 weeks, there just isn't enough time to get complacent, and urgency increases and intensifies. The 12 Week Year creates focus and clarity on what matters most and a sense of urgency to do it now. In the end more of the important stuff gets done and the impact on results is profound.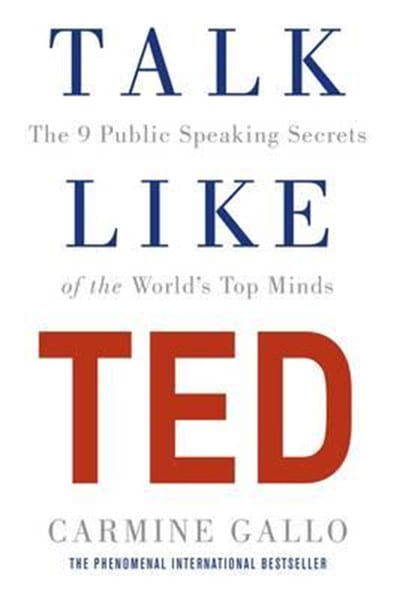 Talk like TED by Carmine Gallo
Based on a scientific review of hundreds of TED talks and interviews with TED speakers, this book is an effective guide to public speaking. The components of a good presentation have been redefined by TED talks, and they have become the gold standard for public speaking all over the world. More than 130 countries host TED and TEDx conferences, which received 1.5 million daily views.
The ability to persuade others to buy into your ideas is the single most important skill that will help you achieve your goals and reach your full potential. The world's most interesting thinkers and doers attend TED conferences. TED talks have sparked revolutions, raised awareness, and raised funds for worthy causes, redefining what makes a presentation good.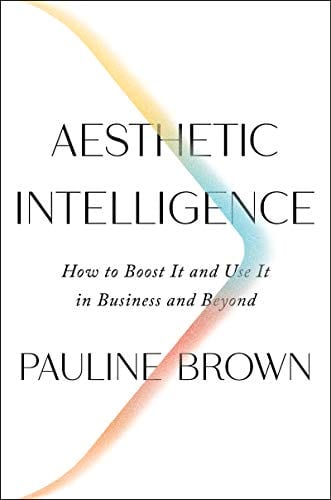 Aesthetic Intelligence: How to Boost It and Use It in Business and Beyond by Pauline Brown
Pauline Brown, a former CEO of the world's largest luxury goods group and a visionary in the field of women's empowerment, shares her pioneering insights in this groundbreaking book.
Aesthetic Intelligence offers a critical road map for business leaders who want to develop their companies in their own unique and authentic way. Aesthetic Intelligence is all about delighting the senses, raising the human spirit, and igniting the imagination.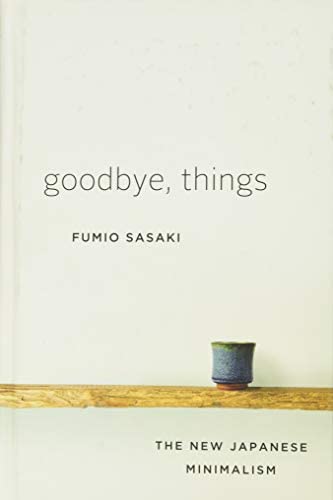 Goodbye, Things: The New Japanese Minimalism by Fumio Sasaki
Fumio Sasaki was just a normal guy who was stressed out and constantly comparing himself to others until one day he decided to change his life by giving up anything he didn't need.
Sasaki gained true independence, a new focus, and a genuine sense of appreciation for those around him as a result of the experience. Sasaki shares his personal minimalist experience in Goodbye, Things, providing detailed tips on the minimizing process and revealing how the modern minimalist movement can not only transform your space but also truly enrich your existence.
Anyone can benefit from a minimalist lifestyle, and Sasaki's modest vision of true happiness will open your eyes to minimalism's possibilities.