Top 40 Travel Blogs for 2023
With Covid-19 slowly easy up and more countries opening up their borders, there's never been a better time to travel!
If you're suffering from wanderlust and are itching to travel, why not check out these top travel blogs. It is precisely what you need to help you pick your perfect post-pandemic travel spot.
Here they are in no particular order!
Nomadic Matt – Best Budget Travel Blog
Nomadic Matt's blog is an excellent choice if you're a budget-conscious nomad.
Find out how Matthew Kepnes discovered his love of traveling when he quit his 9-5 and embarked on his global adventure.
Using his website, you can find ways to travel cheaply and get travel tips. Many major media outlets have featured this website, including The New York Times, National Geographic, and Lonely Planet.
Travelers rely on Nomadic Matt for advice on how to find and buy cheap airline tickets, as well as articles on how to save money for trips.
There's something for everyone!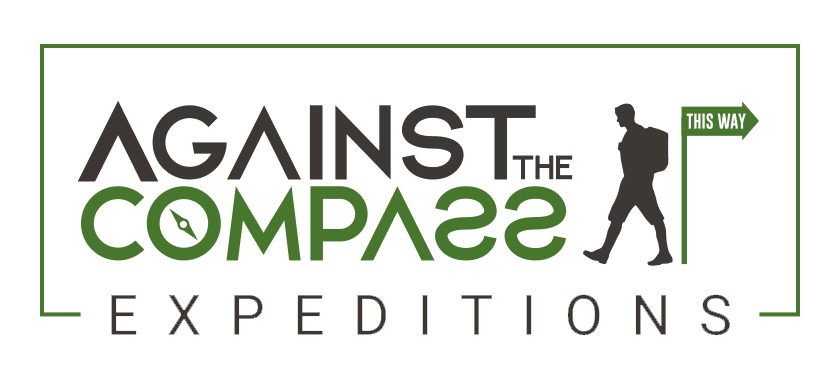 Against The Compass – Best Adventure Travel Blog
Spanish writer Joan Torres created Against The Compass so others would be inspired to visit places off the beaten track.
With the help of his blog, he documents his adventures in countries such as Syria, Iraq, and Afghanistan to break stereotypes and dispel misconceptions about the world.
For travelers seeking an adventure beyond their comfort zone, this is one of the best travel blogs.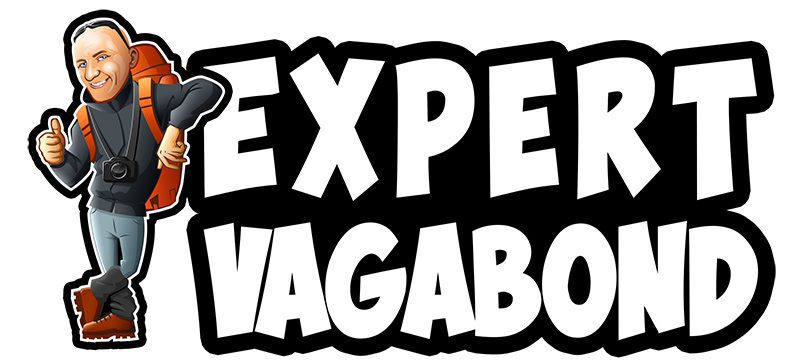 Expert Vagabond – Best Digital Nomad Blog
Matthew Karsten, otherwise known as the Expert Vagabond, is a travel blogger, photographer, and digital nomad who shares his travel-related expertise with those looking for adventure.
Matthew offers practical advice about the nomadic lifestyle through his photography and videos with more than a decade of traveling behind him.
With how-to guides on topics such as how to work from home productively or become a virtual assistant, he helps others become location-independent workers.
The Blonde Abroad – Best Female Travel Blog
After taking a three-month break in 2011, Kiersten Rich traveled through Australia, Thailand, Cambodia, Vietnam, Bali, and New Zealand.
After she got home, she started thinking about another long trip. A decade later, she is an established travel blogger.
Kiersten now has a six-person all-female team to help run her business, including digital content creation, social media marketing, and all-female trips.
She also provides travel tips and tricks and writes lifestyle content about style, beauty, and skincare.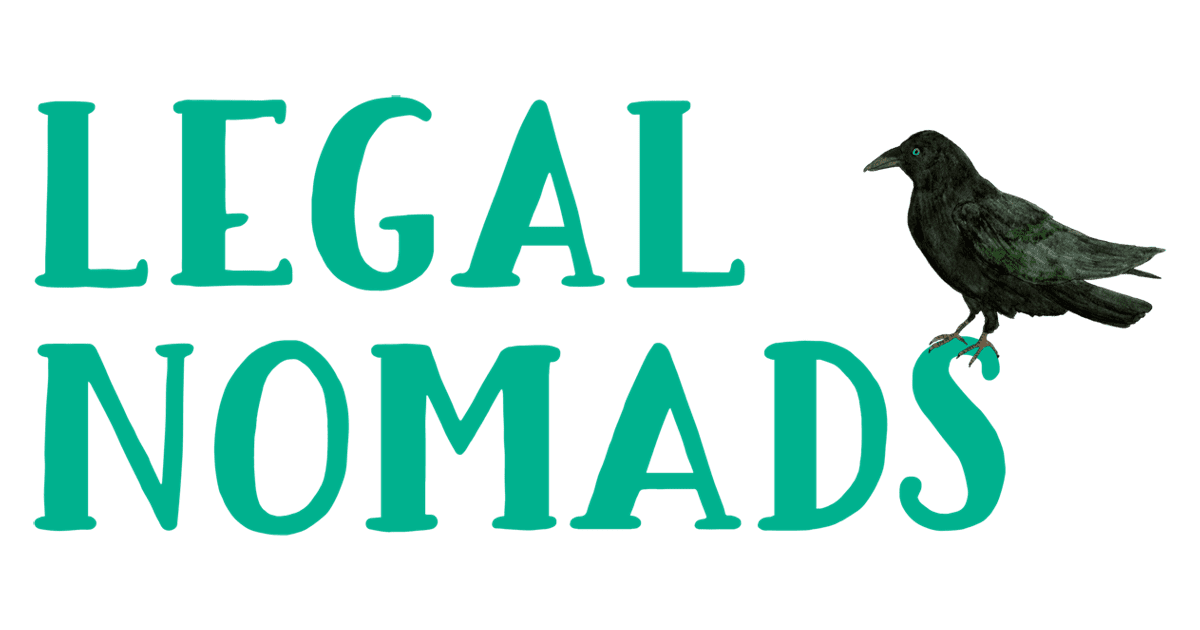 Legal Nomads – An inspirational travel blog
Jodi Ettenburg started the Legal Nomads blog to tell her adventures to friends, family, and the public. Her travels as a celiac were centered around food, as she had to seek out foods that would not make her ill.
She hoped to empower others with chronic illnesses to see the world for themselves by doing so. As a result, CNN, BBC, and The Guardian have all featured her website, and she has won a multitude of awards for travel journalism.
Her blog has changed its focus to grief and loss due to her illness, which causes her to be primarily bed-bound. For Jodi, working on her mental attitude is priority number one. Truly inspirational!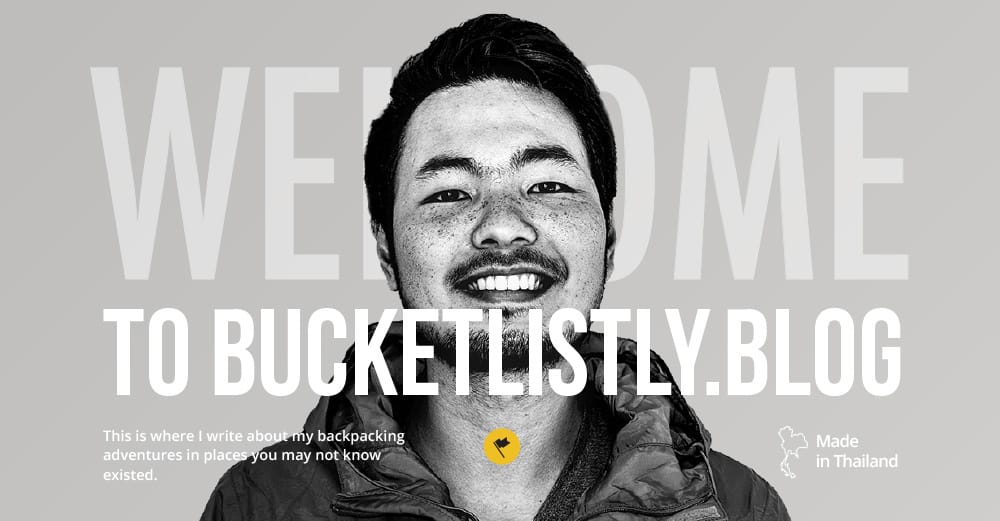 BucketListly Blog – Best Travel Photography Blog
In 2012, Pete R. embarked on a solo trip around the world. He began his blog, BucketListly, to fund his travels as a freelance UI designer.
Pete's goal with his blog is to relieve the stress of travel planning by providing comprehensive travel itineraries and travel guides.
His greatest strength is, of course, his incredible photographs, which he has taken all over the world.
Peter knows how to capture the beauty in anything, whether it's wildlife or a picturesque landscape.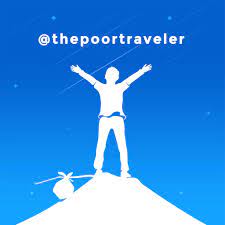 The Poor Traveler – Best Travel Blog for First-Time Travelers
This blog is not a budget travel guide. The poor traveler is an expression that refers to those who are unfortunate or unlucky, from the novice traveler to the first-timer to the lost and confused.
Yoshke and Vins created the blog to document their misadventures on the road.
In addition, by providing free travel tips and tricks, they hope to prevent others from making the same mistakes they did.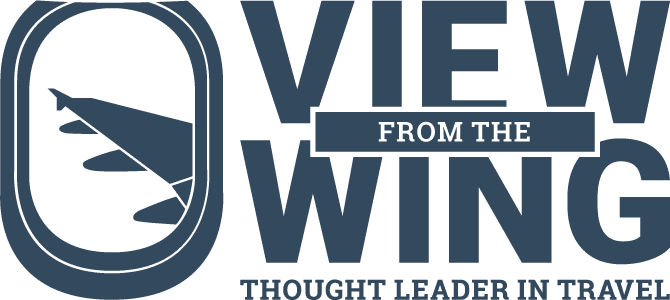 View from the Wing – Best Travel Blog for Airline Discounts
In his blog Video from the Wing, travel expert Gary Leff discusses miles and points.
He provides tips and information about air mile and point programs and starter's tips for collecting miles and points.

Oneika the Traveller – Most Authentic Travel Blog
Oneika Raymond writes the award-winning blog Oneika the Traveller, a recipient of an Emmy nomination.
She documents her adventures on her blog, Instagram, and YouTube channel. In addition, she uses her platform to raise broader issues, such as traveling as a black person.
As a paid travel blogger, she remains honest and transparent in her descriptions of places and doesn't accept freebies that don't align with her brand.

Never Ending Footsteps – Best Travel Blog For Anxious People
Travel has always been a passion for Laura Juliff.
As she waved goodbye to her family and friends in 2011, she boarded a flight to Dubrovnik, Croatia, after years of saving up.
She created the Overcome Travel Anxiety Course to help others overcome their fears and begin their adventures.

HoneyTrek – Best Travel Blogs For Couples
Combining skills from their previous careers in magazine editing and digital marketing, they started their couples travel blog, HoneyTrek, to inspire others.
Media outlets such as USA Today and Lonely Planet have featured their website. They have stayed in 5-star resorts, camping tents, and hostels throughout their nine years of travel.
Yet they admit glamping as their favorite type of lodging. Their passion inspired them to write an entire book on it.

Chubby Diaries – Best Travel Blog for Plus-Sized Travellers
Travel blogger Jeff Jenkins is a content creator and a speaker.
Chubby Diaries was started as an online community for plus-size travelers who love exploring new places. In addition to sharing travel tips and destination recommendations, he also offers plus-size travel tips on his blog.
Hey Ciara – Best Travel Blog for Millenials
Ciara Johnson quit her job to start traveling the world because she wanted more from life.
She aims to inspire fellow millennials to follow their dreams by documenting her travels, offering practical tips on everything from studying abroad to finding cheap flight deals.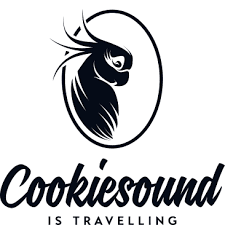 Cookiesound – Most Aesthetic Traveling Blog
Cookiesound documents the travels of Ulli and Nisa, a mother-daughter travel photography team.
The adventure began soon after the birth of Nisa with a 12-month trip across Africa.
The pair return to their village outside Vienna when they're not traveling. In addition to travel tips and tales, gorgeous photography is peppered between blog posts.
Their website is complemented by a photography company called Maier&Maier, which is available worldwide for editorial and commercial projects.

Jones Around the World – Best Travel Blog for Music Fans
During a 7-week trip to Europe in 2009, David Anderson realized his love of travel.
He spent the spring semester of 2010 studying abroad in Rome, Italy. In the years since, he has toured the world, attending Oktoberfests and toga parties in Greece and Cannes Film Festivals on the French Riviera.
His blog features numerous posts about music festivals, making it the top travel blog for music fans worldwide.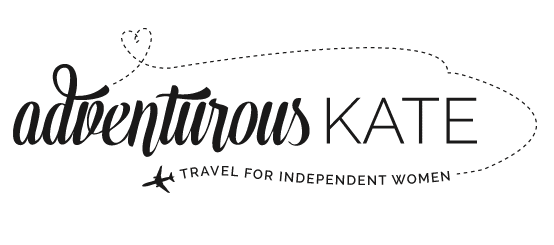 Adventurous Kate – Most Stylish Travel Blog
Kate McCulley quit her job at age 26 to travel the world. She spent six months in Southeast Asia.
She aims to inspire female travelers to travel individually by rewriting the narrative about solo travel for women. Adventurous Kate has been featured in numerous major news outlets and was named one of Forbes' top ten most influential blogs in 2017.
Visit her blog for a wealth of resources geared towards helping women travel safely.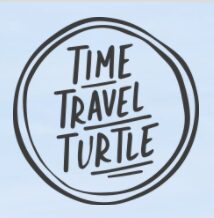 Time Travel Turtle – Best Culture and History Travel Blog
Time Travel Turtles aim to expose you to places that don't appear in brochures or guidebooks.
UNESCO World Heritage Sites are one of his favorite things, and he has a whole section dedicated to this on his blog, where you can follow his progress.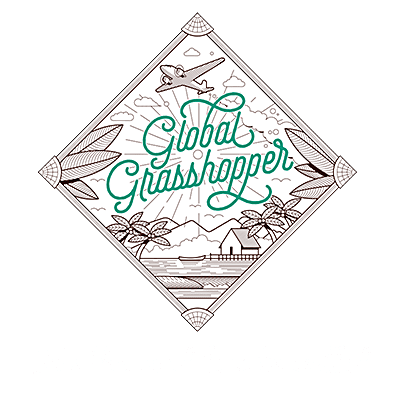 Global Grasshoppers – Best Travel Blog for Travel Connoisseurs
Becky Moore and her team run this award-winning blog.
Self-proclaimed travel snobs work together to discover the world's most beautiful and unique places.
Visitors can find information on finding getaways away from crowds of tourists and unspoiled nature.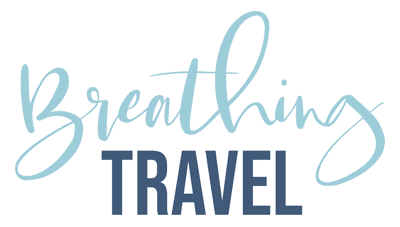 Breathing Travel – Best Travel Blog for a Healthy Lifestyle
She documents her adventures on her blog, Breathing Travel, which documents her extensive travels.
Her website has a section devoted to Wellness and Yoga; she also offers advice for yoga gear and yoga teacher training classes.
The Family Without Borders – Best Travel Blog for Families
Anna and Thomas in the early 2000s.
Before long, they realized they wanted to live together, so they started traveling together.
Hanna and Mila are the couple's daughters, and they keep a travel blog called The Family Without Borders, where they document their travels.
Although they have two young children, Thomas and Hanna prove that living an unconventional life is feasible.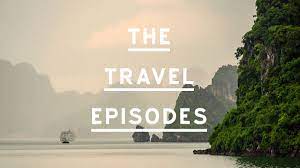 The Travel Episodes – ​​Best Travel Stories Blogs
Johannes Kalus started The Travel Episodes, a website that publishes stories from people all over the world as well as pictures and videos. 
Each story is composed of words, images, and videos mixed together on one scroll. 
What makes this site more unique than others is its brilliant photography which is combined with captivating storytelling to offer an innovative approach to travel blogging in general.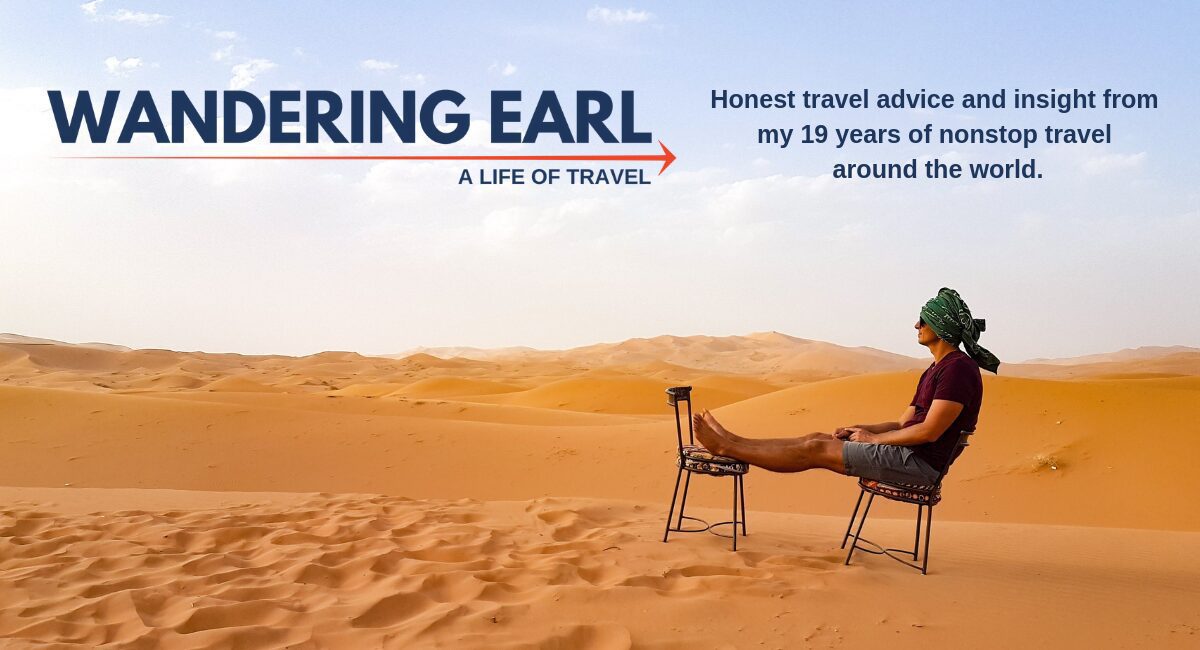 Wandering Earl – Best Long Term Travel Blogs
Derek Earl Baron, a certified travel veteran, has been on the road since 1999 and is now setting out to inspire others.
For over 20 years he's worked as well as volunteered around the globe.
He loves sharing his adventures through blog posts or by leading small group tours while empowering cultures along with connecting travelers to locals across various parts of the world.
Derek offers advice on leading a life of long-term travel while providing insights into ways we can make money when we are traveling – including what it takes for making it happen!
The website "Wandering Earl" provides readers with insight into how such journeys have changed his own perspective in living an adventurous lifestyle and inspiring others who love adventure just like him!
Another Escape – Best Environmentally-Conscious Outdoor Blog
In 2012, founders Rachel Taylor and Jody Daunton founded Another Escape Media.
Their mission is to encourage people to connect with the natural world and lead a more outdoor-oriented lifestyle through their physical journals as well as website.
The couple had originally saved up money for start-up costs until they decided on traveling around the Balkans in order to fund it.
However, Jody injured his leg so that he could not walk without crutches – meaning they were unable or unwilling to travel abroad before launching their business endeavor in 2010! Since its inception 10 years ago,
Patagonia has sponsored them along with other brands like Deuter who have also joined since then! Future plans include building a future based on sustainable living using regenerative methods which are found everywhere from nature itself.

Life Part II – Best Travel Blogs For Post-Retirement Travel
In 2011, Jonathan Look retired early to travel the world. Together with his partner Sarah, they traveled extensively in order to document their adventures on a blog.
In 2021 it was with deep sadness that Sarah announced the passing of her love and traveling companion Jonathan at home in Isla, Malta on 12 March 2020; he died just 3 years after their adventure began together as well as a few months shy of turning 59-years old.
Travel Freak – Best Travel Blog for Dreamers
When Jeremy graduated from college in 2009, it was a time of financial crisis.
A firm believer in living an extraordinary life, he realized that to live a fulfilling life there is something different one must do: leave the US and buy a one-way ticket to Australia.
He used his blog as an alternative way for people who wanted to reject the status quo or who wanted some guidance on anything from travel insurance to RVs or campervans.
His advice has been featured by publications such as Vanity Fair, The New York Times, and Forbes.
The Points Guy – Best Blog for Points and Miles Tips
Want to learn how to travel the world without digging deep into your pockets?
Head over to The Points Guy where you'll find all the latest tips on points, miles, and credit cards. With their expert team of 40 editors and writers they now have a staff of more than 100!
They also offer a beginner's guide for those just getting started in earning points through using credit cards.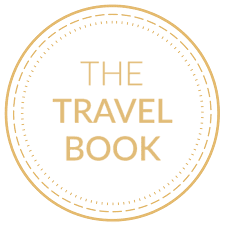 The Travel Book – Best Eco-Conscious Travel Blog
Couple Karoline and Rasmus have been to many places around the world, always in search of new adventures.
They realized that it was time for a change: what about eco-friendly travel? To inspire others to explore greenways, they started The Travel Book blog with beautiful photography from their travels.
You can expect to find everything from posts on inspirational destinations and tips on where you should go next!
Ckanani – Best Blog for Luxury Travel
A luxury lifestyle blog with a romantic, nostalgic feel is Ckanani.
The website has enticing photos and endeavors to bring people closer to the destinations they cover.
It covers travel news, how-to guides on more nuanced topics related to modern luxury living like social media marketing and networking, as well as buying advice for travelers who want nothing but the best in their travels!
A Luxury Travel Blog – Best Blog for Wealthy Travel
Dr. Paul Johnson is the author of A Luxury Travel Blog, a blog about up-market travel to amazing destinations across the globe.
Dr. Johnson has been featured in many news outlets like CNN and Enterprise Magazine because of his work with luxury travel destinations around the world.
Location Rebel (Previously Location 180) Best Blog for Inspirational Stories
If you are looking for blogs that provide some inspiration on traveling or remind you why this lifestyle is what you wanted, Location Rebel is the place to be.
Sean quit his job and started traveling soon after – he then realized how to make enough money online in order to continue this way of life.
Charlie on Travel – Best Blog for Sustainable Travel
Charlie Marchant is a UK-based travel blogger who runs the website Charlie on Travel.
She and her partner, Luke, are advocates for slow eco-conscious sustainable traveling practices.
They love house sitting because it allows them to visit amazing neighborhoods that they never would've otherwise seen in their non-house sitting life!
They offer green travel guides, sustainable travel guides, and home sit advice for those who also want to take more responsibility during travels.
Earth's Attractions – Best Blog for Travel Guides by Locals
Earth's Attractions is a travel blog for those seeking advice from locals. This website features insider itineraries, recommendations, and local food recipes that are authentic to each country in the world.
Visit their website for a mouthwatering extraveganza!
Global Help Swap – Best Blog for Responsible Travel
In 2009, after a year together, couple Karen and Paul decided to pack their bags and set off on an 18-month life-changing adventure.
Along the way they realized that they both had deep desires to give back in some way, so they started Global Help Swap – promoting volunteering around the globe.
However, as time passed by more and more travelers began realizing that there was an ugly side of traveling for volunteer work that existed.
Eventually, their website took on a new mission: promote responsible travel that enriches both travelers' experience as well as the local culture at destinations all over the world through guides like this one!
Girl vs Globe – Best Blog for Foodies
Sabina is a freelance journalist who started her blog in 2014 while working as a broadcast journalist.
They took the 2-hour gap between work and school around 2 am, which they used to create their own website – Girl vs Globe.
Now that Sabina has graduated from university, blogging is what she does for a living full time!
For those with an appetite for trying new foods in different places, you are in safe hands with Sabina on your travels! Browse through this ultimate guide of vegan food options in Glasgow!
The Opposite Travellers – Best Budget AND Luxury Travel Blog
While everyone has a travel-loving partner, that doesn't mean there aren't differences in perspective. The difference between Rachel and Ryan is the type of travel they enjoy. Those who are looking to strike a happy medium should visit their blog to read more about both luxury trips as well as adrenaline-filled adventures.
Explorista – Best Travel Blog for Entrepreneurs
Milou is a travel blogger and digital nomad, who also founded the largest online community of female nomads.
Her three main passions are travel (especially as it relates to entrepreneurship and helping women), entrepreneurship, and helping other people build lives that can be location-independent.
Head over to her blog for tips on business, budgeting, life as a digital nomad!

WeSeekTravel – The Best Backpacking Travel Blog
Olly is a blogger who runs We Seek Travel. He has been traveling full-time for nearly four years, documenting his adventures and photographing them to share with others.
On We Seek Travel, Olly publishes detailed destination guides that have an emphasis on adventure travel – from independent trekking in the Himalayas to island hopping guides in Southeast Asia, it's a go-to resource for tens of thousands of people every month!
If you're looking for inspiration or want to learn more about travel planning and how not just visual imagery can help tell your story well – follow Olly's journey at We Seek Travel where he takes fresh pathways into exploring the unknown.
Digital Nomad Wannabe – Best Travel blog for sales nomads
Digital Nomad Wannabe is not written by the usual singleton.
It was written by Sharon, a mom who had a husband and kids before deciding to start developing her career as a digital nomad.
She managed to generate an income from affiliate marketing which allowed her to travel over 90 countries in less than 10 years!
This story is interesting and inspiring for anyone interested in learning how you can live your dream life while making it happen financially too.