Workation in the Swiss Alps
Inspire your work with breathtaking views of Switzerland
Contact us today
We welcome companies, remote employees and digital nomads
When? In Autumn, from 16.10.2023 to 22.12.2023. Minimum stay: 30 Days (extension possible).
Where? In Lenk, in the Bernese canton, Switzerland. Host: Ferienlenk
Pricing? CHF 1500/1st month, CHF 1200/2nd month, CHF 800/3rd month for a 2-room apartment.

Comfortable accommodation
Our basic offer is a modern 2-room apartment, fully equipped with a kitchen, a dining table, and a private bathroom. Your comfort is our top priority, and we make sure that you have everything you need to feel at home during your stay.

Diverse coworking areas
We provide diverse coworking areas that cater to your work preferences, ensuring that you have the best spot to work. As a guest, you will have access to different areas within the house, allowing you to choose the ideal location to maximize your productivity.

High-speed Internet
As remote workers ourselves, we understand the importance of having a reliable internet connection, especially for work purposes. That's why we guarantee high-speed wifi, so you can attend video calls and work online with a strong, stable and uninterupted connection.
Community-oriented
We believe that a strong community is essential for a fulfilling stay. Our community-oriented approach includes organizing weekly activities with residents, giving you opportunities to connect, and share great experiences with each other.

Natural Surroundings
Lenk is surrounded by stunning mountains, making it perfect for outdoor enthusiasts who love to walk, bike, or drive around the natural surroundings. The breathtaking views and endless adventures will make your stay even more memorable.

For solo, couples and families
Our accommodation is suitable for anyone, whether you're a solo individual, couple, or family. We also welcome companies and corporate retreats. Simply send us your request, and we'll offer an apartment that fits your needs perfectly.

Fair Pricing
We believe in fair pricing, and that's why we offer our 2-room apartment at a reasonable rate of CHF 1500/month. Moreover, we offer the second month for CHF 1200 and the third month for CHF 800, ensuring that you get the best value for your money.

Service
Our community manager is always available to assist you with any request, making sure that your stay is as comfortable as possible. We also offer intermediate cleaning every two weeks to ensure that your apartment stays clean and tidy.
More services on request: e-bikes, indoor bike, sauna, power adapter, laundry, work tools, Tesla destination charger.
We're lucky to be hosted by Ferienlenk, a well-respected company that provides top-quality accommodations and cares deeply about sustainable tourism.
Interior
We are staying at Ferienlenk, a trustworthy company that offers top-notch accommodations with spacious and beautifully designed chalets. The atmosphere is cozy and welcoming, making it perfect for families, individuals, and companies.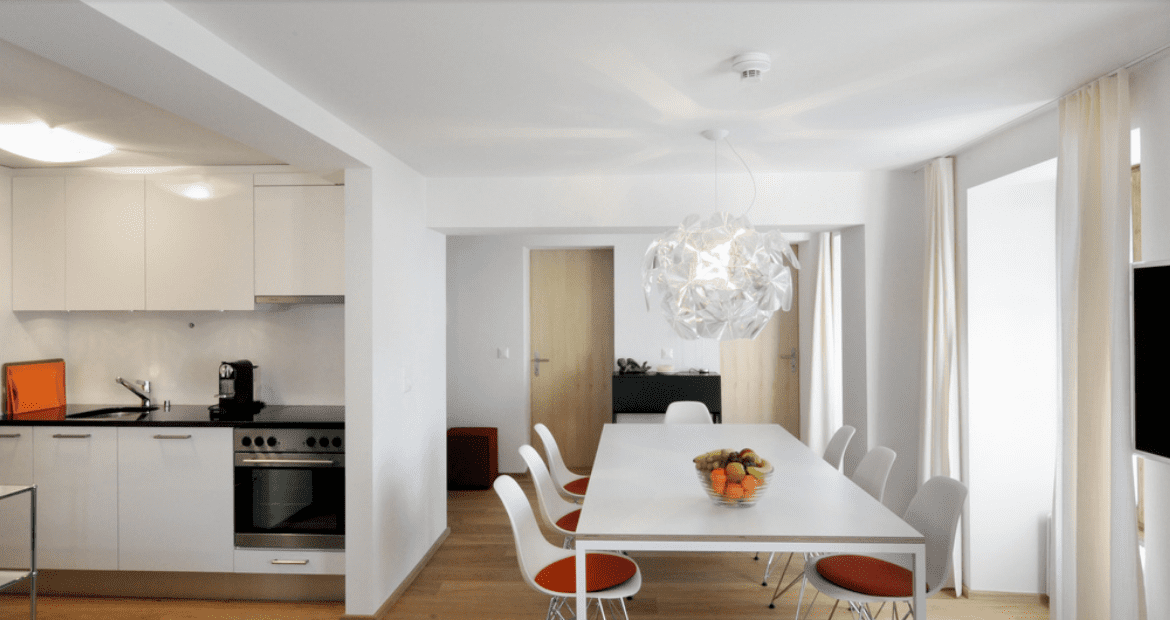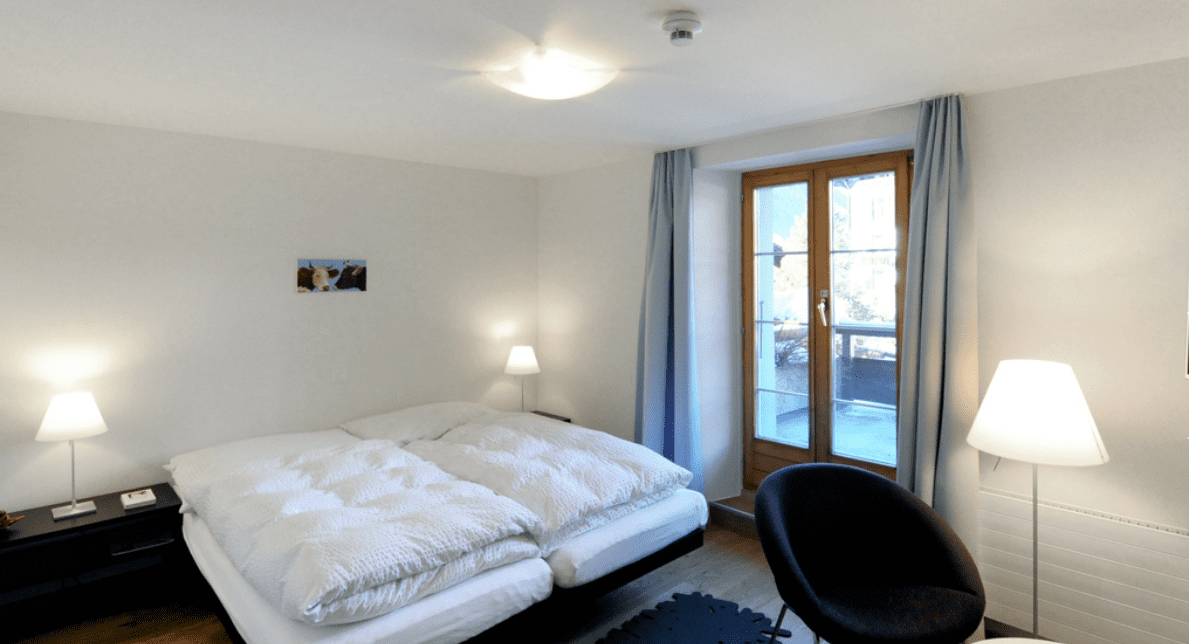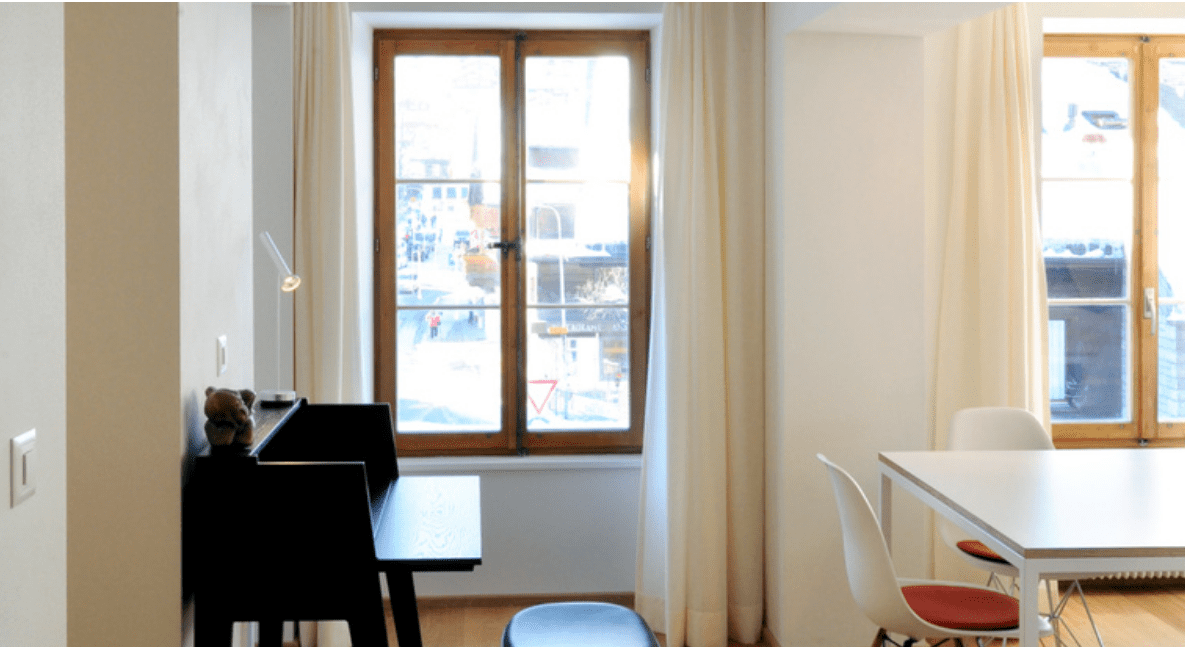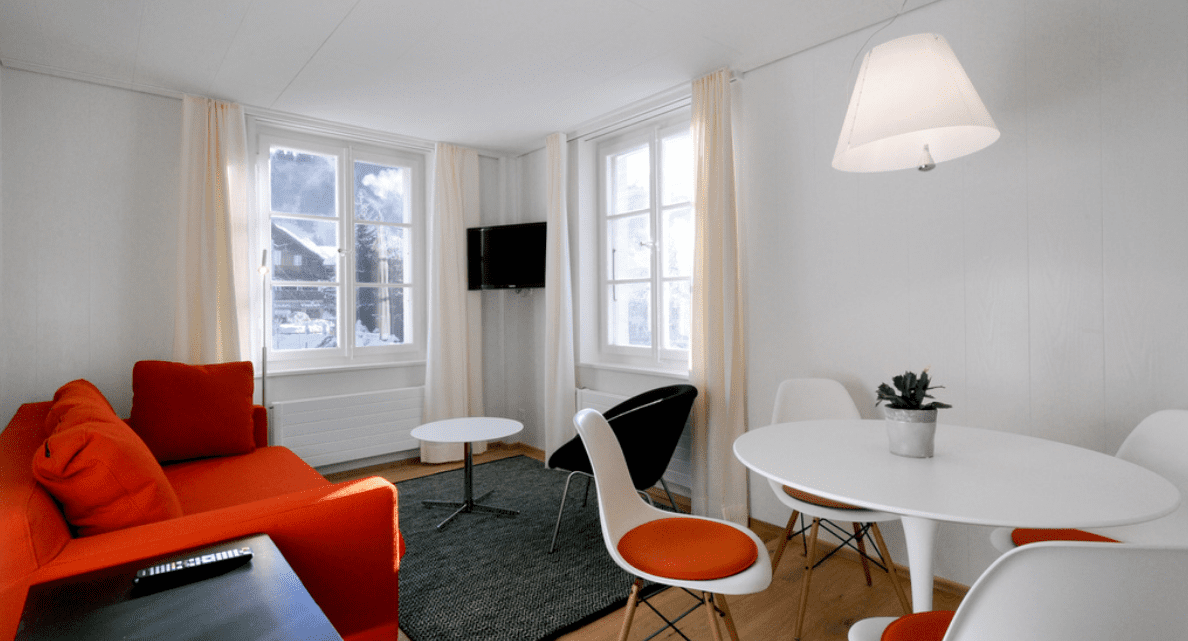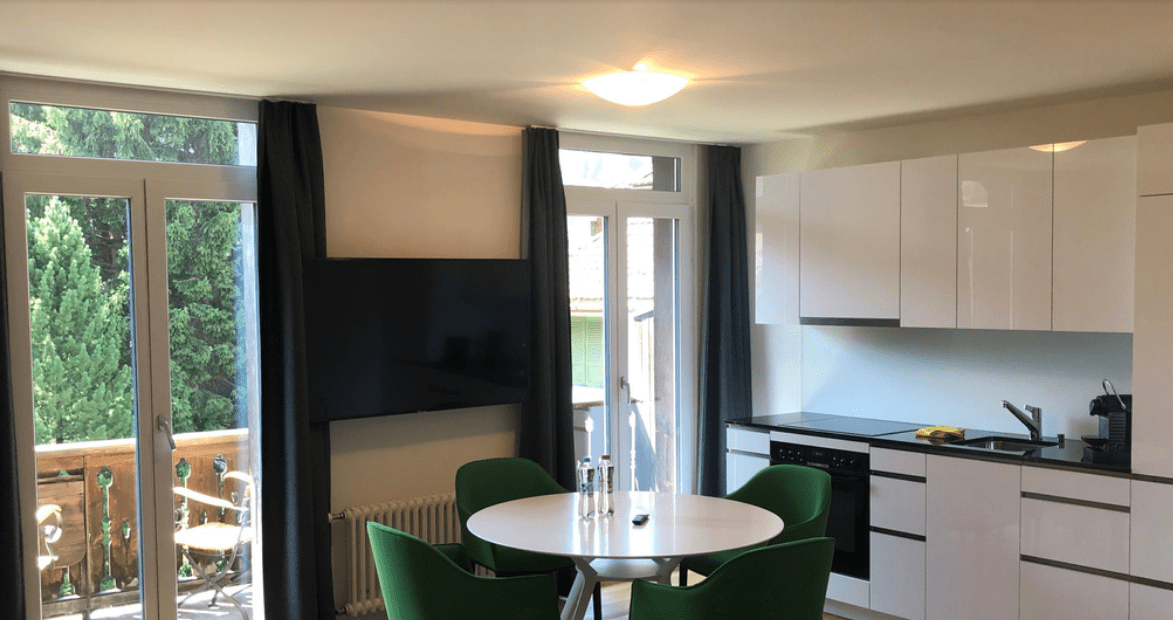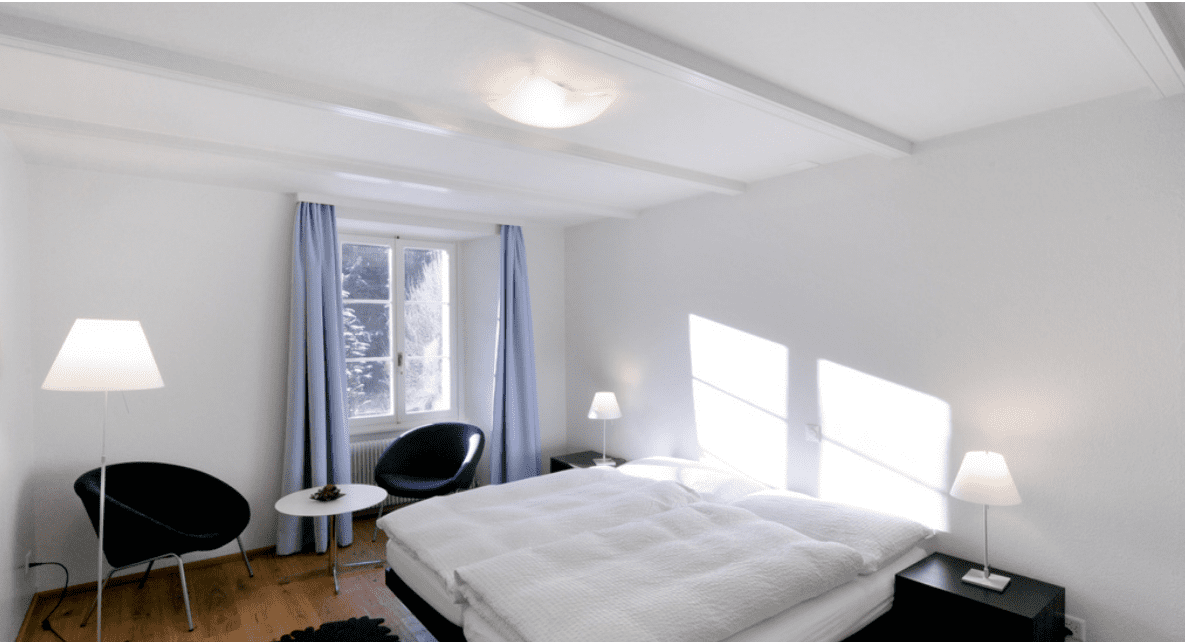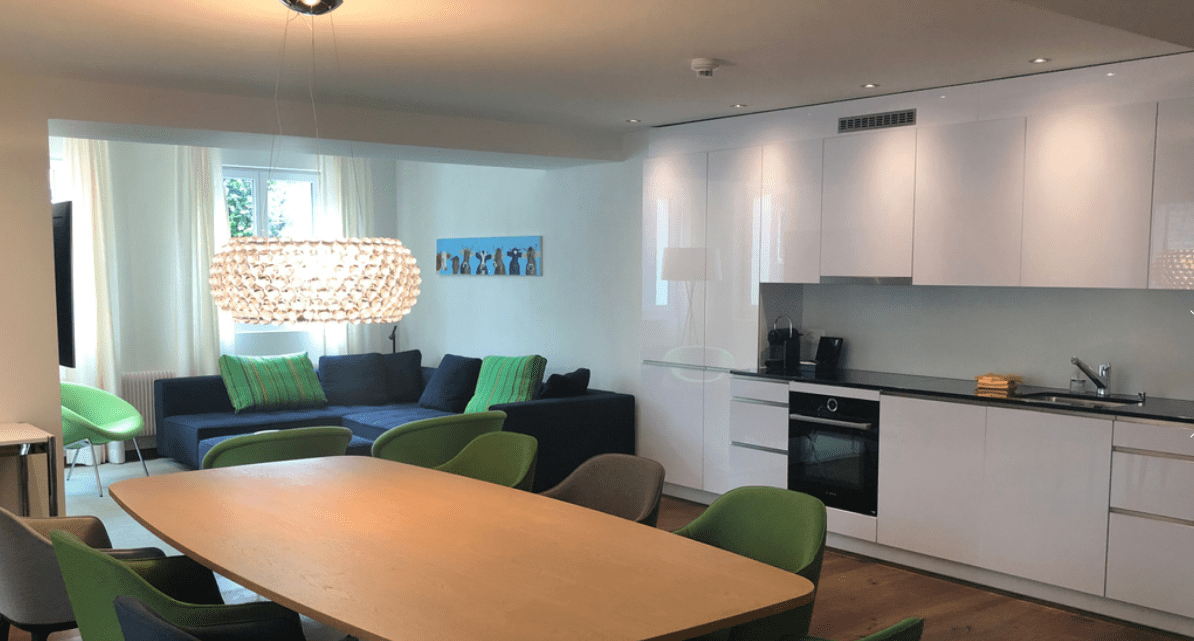 Lenk
Lenk is a charming village situated in the Simmental valley, Switzerland. It is a well-liked place for outdoor enthusiasts, offering skiing and snowboarding in the winter and hiking and mountain biking in the summer. Despite its small size, Lenk has an assortment of amenities, such as restaurants, cafes, and shops.
One of the best things about Lenk is its stunning natural environment. The village is surrounded by the grand peaks of the Bernese Alps, which present breathtaking views and endless opportunities for outdoor activities.
Lenk is conveniently accessible from other significant cities. It is only slightly over an hour's drive from Bern and two hours from Zurich and Geneva. The village has a train and a bus station, which connect to other Swiss cities.
Whether you are seeking a peaceful mountain retreat or an action-packed adventure, Lenk is the perfect destination for everyone.
Interested? Get in touch to secure your spot!👇
We welcome guests in Autumn, from 16.10.23 to 22.12.23.
CHF 1500/1st month, CHF 1200/2nd month, CHF 800/3rd month for a 2-room apartment.
Drop us a line and we will respond to you as soon as possible