Over 3,000 digital nomads live in Bali, with more likely on the way. They have enjoyed the island life while working remotely, independently, or on contract for years. As of 2023, though, a new Balinese task force may put a stop to certain digital nomads and their work.
Bali's New Task Force
The Bali government has taken a special interest in the rise of foreigners working illegally on the island. Local police, the Manpower and Energy Mineral Resources Office, and the Industry and Trade Office have formed a task force to identify and stop foreigners from earning money illegally in Bali.
Bali's Deputy Governor Cok Ace and the Head of the Provincial Tourism Office Tjok Bagus Pemayun have confirmed this information. Pemayun also stated that, while he could not share the sanctions, he would follow all local regulations and complete any deportations deemed necessary.
While Bali opens its arms to digital nomads who are paid externally but spend internally, it is not fond of foreigners taking the jobs or income meant for the Indonesian people. With an average annual salary of roughly $10,000, most Indonesians can't find jobs that pay as much as digital nomads earn.
These big foreign earners find a cheaper cost of living in Bali – a top reason digital workers flock there in the first place – and spend freely, adding to the Indonesian economy from the outside in. However, once they start charging for their work within Indonesia, money is circulated internally or even removed from the country, negatively affecting the economy overall. Not to mention that most of these illegal workers likely avoid paying taxes on their earnings since they are working off the books.
Why Create a Task Force Now?
Digital nomads in Bali have been enjoying a picturesque and affordable work hub for years while on various visas. So, why the sudden need to create a task force?
The consensus of locals and officials is that there has been an increase in illegal work over the last year or so. While Pemayun asserts that there is no official target group, discussions point to specific interest in Russian nationals who have entered Bali in droves since the start of the Russia-Ukraine war in 2022. Second to Australians, Russians were the largest inbound group in Bali at the beginning of 2023.
How Are Digital Nomads Affected?
Many digital nomads and remote workers pop by Bali with a visa upon arrival for 30-59 days. Others opt for the B211A visa – also known as the socio-cultural visa – for stays of up to 180 days. More recently, digital workers with ample savings can also move to Bali by applying for a Second Home Visa. This new long-stay visa allows those with roughly $140,000+ saved to remain in Bali for five to ten years.
The task force could target digital nomads with these visas if the nomads create any income in Bali through activities in Indonesia and get paid to an Indonesian bank account. The new task force is looking for illegal workers, including those with legal visas yet no approved working hours.
To sum up, if you are accepting money in Indonesia and get paid there, you could be investigated by the new task force.
This surely encompasses activities such as conducting yoga classes, providing photography services, offering in-person life coaching sessions, teaching surfing lessons, or selling products.
Things can get a little blurry when determining whether or not a digital nomad is creating income from activities in Bali. After all, plenty of travel writers and influencers use the beautiful scenery in Bali to create content; however, we may assume that since these individuals get paid by their home country for their following, they could avoid investigation by the task force.
For now, it seems you're in the clear if you get paid by someone outside of Indonesia to a bank account in another country. As details of the new task force come out, however, you should stay up to date to make sure you adhere to all local laws and regulations.
How to Legally Work in Bali
As a foreigner, you can only earn money within Indonesia if you have the legal right to do so via your visa. The three visas mentioned above do not include working rights. To apply for an Indonesian work visa, you'll first need to find an employer sponsor in Indonesia who will guide you through the work permit application process.
The employer will do most of the paperwork legwork, which may be why finding a sponsor is difficult in the first place. This company will also need to pay $100 to the Ministry of Manpower monthly for choosing to hire a non-Indonesian worker. This process, called KITAS, could take months to complete and is quite a bureaucratic headache.
First, the sponsor will apply for a Limited/Temporary Stay Work Visa on your behalf, followed by a separate application you must complete for an Indonesia work visa called VITAS. After a few other paperwork hurdles, you'll receive a temporary stay permit (ITAS) which allows you to work in Indonesia for up to a year.
While it sounds complete, it isn't over yet. You'll then head to the Immigration Office to apply for the KITAS. KITAS is the physical card reflecting your permit, which you'll use to register with your municipality. Finally, you'll apply for your Foreign Workers Work Permit at the Ministry of Manpower to complete the lengthy process.
In any case, you should consult with an immigration attorney before beginning the process.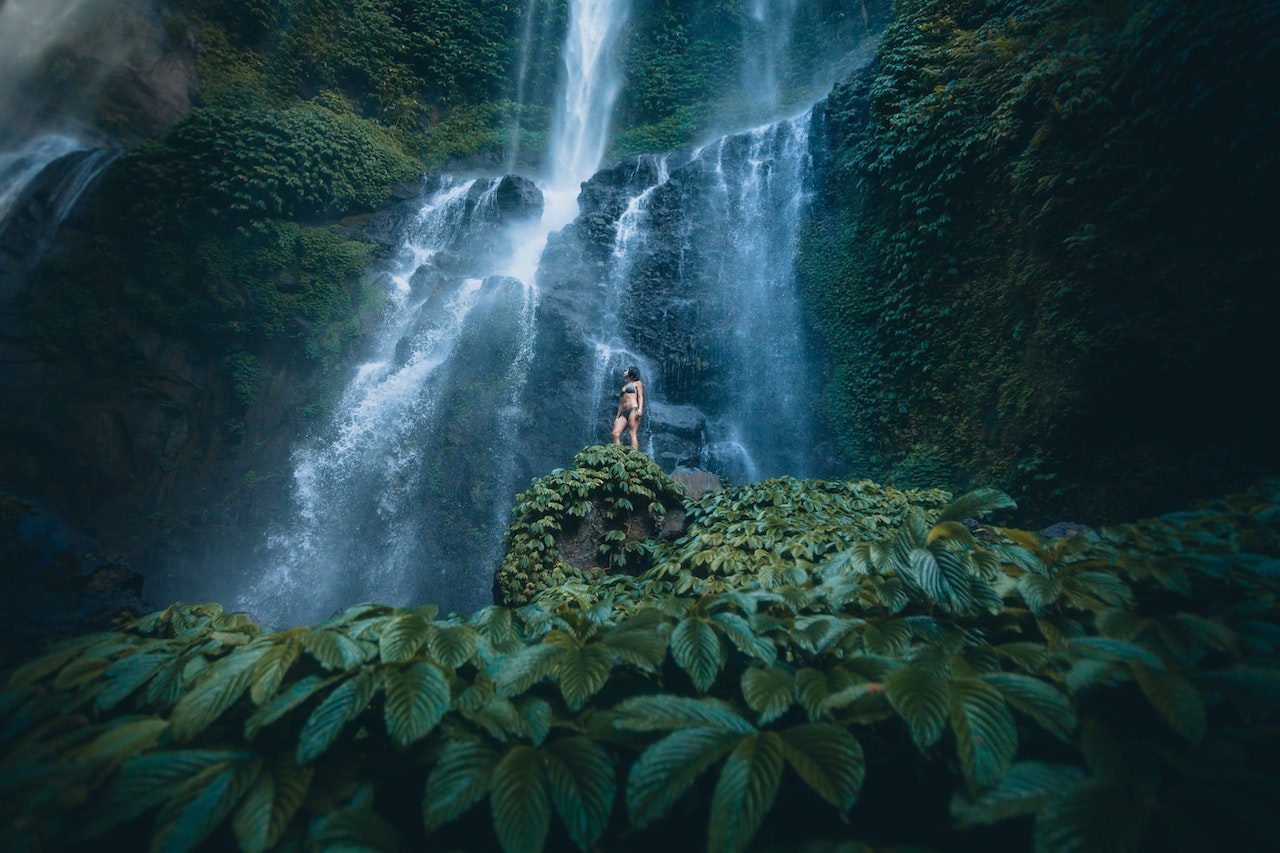 Final Thoughts on Bali's New Task Force
As you know, we're big on digital nomadism and working remotely. We're even bigger supporters of following the local regulations wherever you end up working.
Respecting the culture and norms of other countries is a huge part of the nomad experience, including following the latest visa and working laws. Bali's new task force is surely one of many that will appear globally in the future, and it's meant to benefit and preserve the island and its inhabitants for years to come.