Ukraine's capital and largest city may not be the most popular destination for remote workers. However, those digital nomads who come to Kyiv usually fall in love with the city and decide to stay here longer. Among the advantages of settling in Kyiv foreigners usually name the European lifestyle combined with a relatively low cost of living, comfortable working environment, fast internet, low taxation, friendly locals and a developing startup community.
The cons of moving to Kyiv according to the digital nomads are cold winters, bad roads and traffic as well as poor English speaking skills of the locals (the latter has got much better in the last years!)
If the pros of coming to Kyiv outweigh the cons and you have decided to choose the city as your next digital nomad destination, read on! In this article we will give you an overview about the cost of living in the Ukraine's capital, finding accommodation and the best coworking spaces!
The cost of living in Kyiv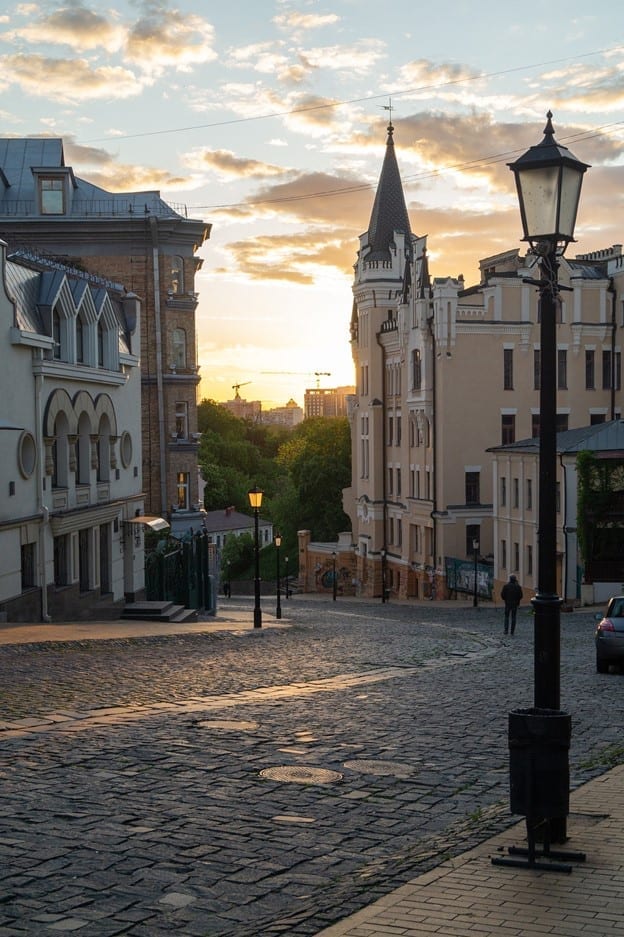 One of the best things about living and working in Kyiv is the cost of living of course. Even though the city has got much more expensive over the last couple of years, you can still get by here relatively cheap.
According to Nomadlist the cost of living in Kyiv is around 1,500 $ a month, which is considerably lower than Lisbon, Berlin and even Warsaw and makes Kyiv one of the cheapest European capitals.
So let's take a closer look at the prices in the city and let's start with something that the travelers are usually most surprised by – the cost of different kinds of services in Kyiv.
Whether you need a medical examination, a haircut or a car repair– here you will get high quality service at very affordable prices. Of course the prices vary depending on kind of service and every specific case, so it is difficult to give price examples, but you will most likely pay at least 50% less than in Western European cities. And what is especially nice is that you can often get the service you need at any time and day, including Sundays and national holidays!
However, to be safe, it is recommended to always have travel and medical insurance coverage throughout your journey, you can even start your coverage after your departure with some providers like SafetyWing. They also offer packages specifically for digital nomads.
When it comes to prices in cafes and restaurants, here everything depends on the category of the place.
Of course, there are some really fancy restaurants where a dinner for two people would cost you about 80 Euro. But in most midrange places in the Kyiv city centre, the bill will come out to not more than 300 UAH for the meal with a beer (9 Euro). The prices for the alcohol here are also among the lowest in the world.
Rent prices also depend on many factors: location (the proximity to metro as well as to the city centre), type of accommodation, standard of the property and number of rooms. The most expensive areas are Pecherskyi and Podilskyi districts, where you pay around 16,500 UAH (500 Euro) for a one-bedroom flat rental, while the same flat on the outskirts will cost you around 9,000 UAH (270 Euro).
Here are some other examples of the prices in Kyiv:
A coffee in a café – 35 UAH (1 Euro)
A metro ticket – 8 UAH (0.25 Euro)
A taxi per 1 km – 7 UAH (0.21 Euro)
Internet (60 Mbps or More) – 150 UAH per month (4.5 Euro).
Finding accommodation in Kyiv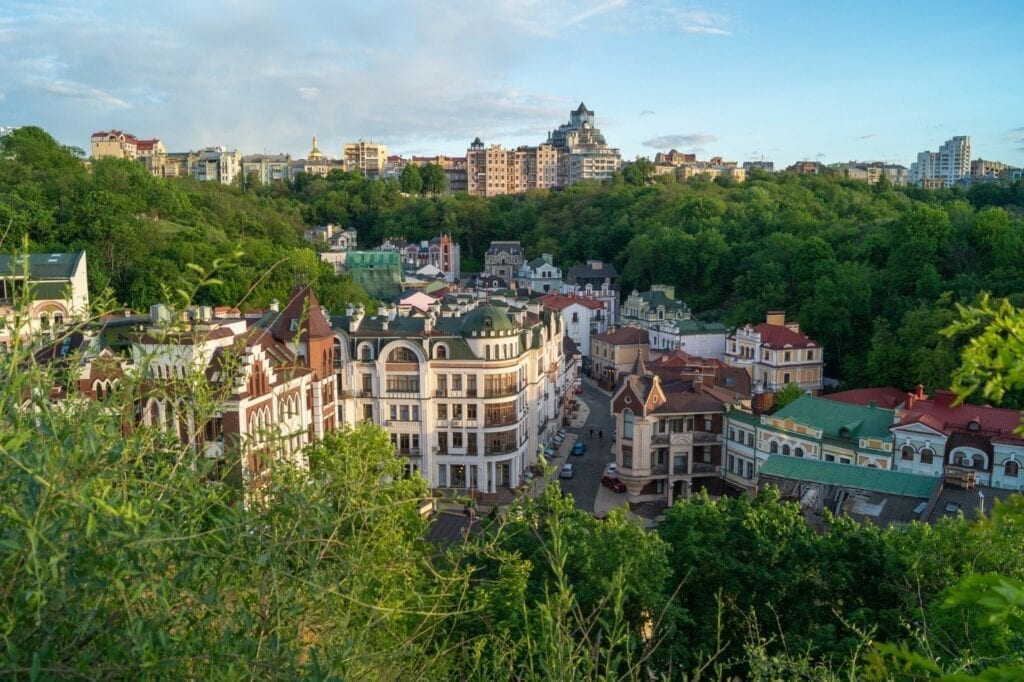 Finding places to stay in Kyiv shouldn't be a hard task. There are plenty of offers in the market, so you will definitely find something for your taste and budget. The renting procedure is quite simple too compared to many European countries: a rental agreement can be signed for less than a year and there is often no need to leave a deposit when you sign a contract!
Where to find accommodation?
Depending on how long you are planning to stay in Kyiv, there are different websites that may help you find a place to stay.
If you are staying in Kyiv just for several weeks, the best option for you would probably be Airbnb – the service is quite popular in Ukraine and you won't need to spend extra time installing a new app and figuring out how it works.
If you didn't find anything matching your expectations on Airbnb, you can also check out some trustworthy local websites specialized on daily rent like doba.ua and dobovo.com. Both of them are easy to use: they have an English version, a detailed description of each property, ratings and reviews.
For longer stays we recommend searching for flats on lun.ua and 100realty.ua, where you will find lots of offers from landlords and real estate agents. The sites are user-friendly and contain interactive maps which allow you to see the location of a property. The only potential problem is that neither lun.ua nor 100realty.ua has an English version. The solution here may be to contact the real estate agents directly, many of whom speak English, so that they can answer your questions and help you find a suitable flat. By the way, be aware that real estate agents in Kyiv usually charge 50% of one-month's rent.
Coworking spaces in Kyiv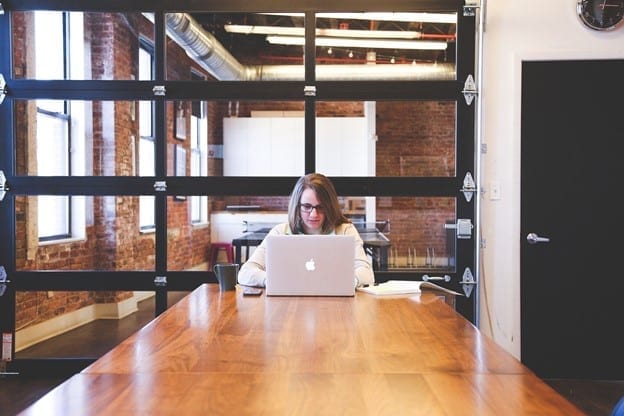 Having found a proper accommodation you should probably think about a place to work. Although working from home may sound like a dream, it is often hard to focus and you may miss out on the chance of meeting other people as well as getting new creative ideas from being in a new environment of a foreign city! As a digital nomad you might already know that there is no better place to work than a coworking space.
Luckily, there are plenty of these in Kyiv! They are perfect for those who need to work in peace and quiet, but also for those would like to attend a workshop, listen to a lecture or simply interact with other like-minded people! The coworking spaces have become so popular among both locals and expats living in Kyiv, that you should not have any problems finding one not far from your accommodation. Here is the list of just a few: TCEH office space club, Platforma Leonardo, Platforma Art-zavod, Spaces, Creative states, Chasopys, Anthill Space.
All of them are open 24/7, equipped with printers, scanners, monitors, webcams and other office machinery to make your work as enjoyable and productive as possible! You can either chose to work in a lounge zone which is obviously a cheaper option or have a dedicated working place reserved for you so that you don't have to worry about finding a free desk and chair. With a coworking space membership you usually get lockers for your stuff, free tea and coffee, snacks as well as access to meeting rooms, call centers, game areas and even sleep rooms! Most spaces organize parties and fun events which are a great way to meet interesting people and establish new business contacts along the way!
Prices per working place range from 50 to 300 Euros per month.
What about you? Have you already been to Kyiv? Do you agree with our suggestions?