If you are a digital nomad looking for your next exciting destination, consider adding Norway to your list of possibilities.
While Norway is a relatively expensive country to live in, its unique and beautiful natural landscape and friendly and relaxed culture can make paying a little extra for rent and groceries worthwhile. It might be especially attractive if you are interested in rugged, untouched environments and challenging yourself to live at the edge of civilization.
Norway does not currently offer a digital nomad visa, but they do have other visa options that digital nomads may be able to take advantage of and stay in Norway for up to two years if they meet the requirements.
Independent Contractor Visa
If you are a citizen of the EU or the EEA, you are already eligible to live and work in Norway. If you aren't, your easiest option is to get a Schengen visa that lets you stay in the Schengen area, which includes Norway, for up to 90 days over a period of 180 days. But what if you want to stay a bit longer?
Norway currently offers an independent contractor visa which allows self-employed individuals to live and work in Norway for up to two years. The catch is that you must have at least one Norwegian client. This rules out a lot of remote workers, but if you are self-employed, this is a great opportunity.
If you meet this requirement, you must also show that you have an income of at least €35,719 per year, which is a little less than €3,000 per month.
If you tick all those boxes, then you can make your application either in Norway at your local police station or outside of Norway at your closest embassy or consulate.
How To Apply
To start your application, you should register on the application portal, which will also provide information for making an appointment at your closest embassy.
It will also send you to the UDI checklist. You should ensure that you have all the documents required, available in either Norwegian or English. You will need to confirm this using the online form, which you will then need to print out and take to your embassy meeting with you.
The required documents include:
Completed Application form, signed
UDI checklist, signed
Valid passport
2 passport photos
Proof that you are self-employed outside of Norway
Proof of income (minimum €35,719 per year)
Bank statements
Contract from a Norwegian client
CV detailing your work history
Proof of qualifications
Proof of accommodation
Proof of medical insurance
Before your appointment, you will also need to pay a €600 fee. Details for where to make the money order will be provided depending on the location of your appointment.
Once you have made your application, it can take up to four months for it to be approved.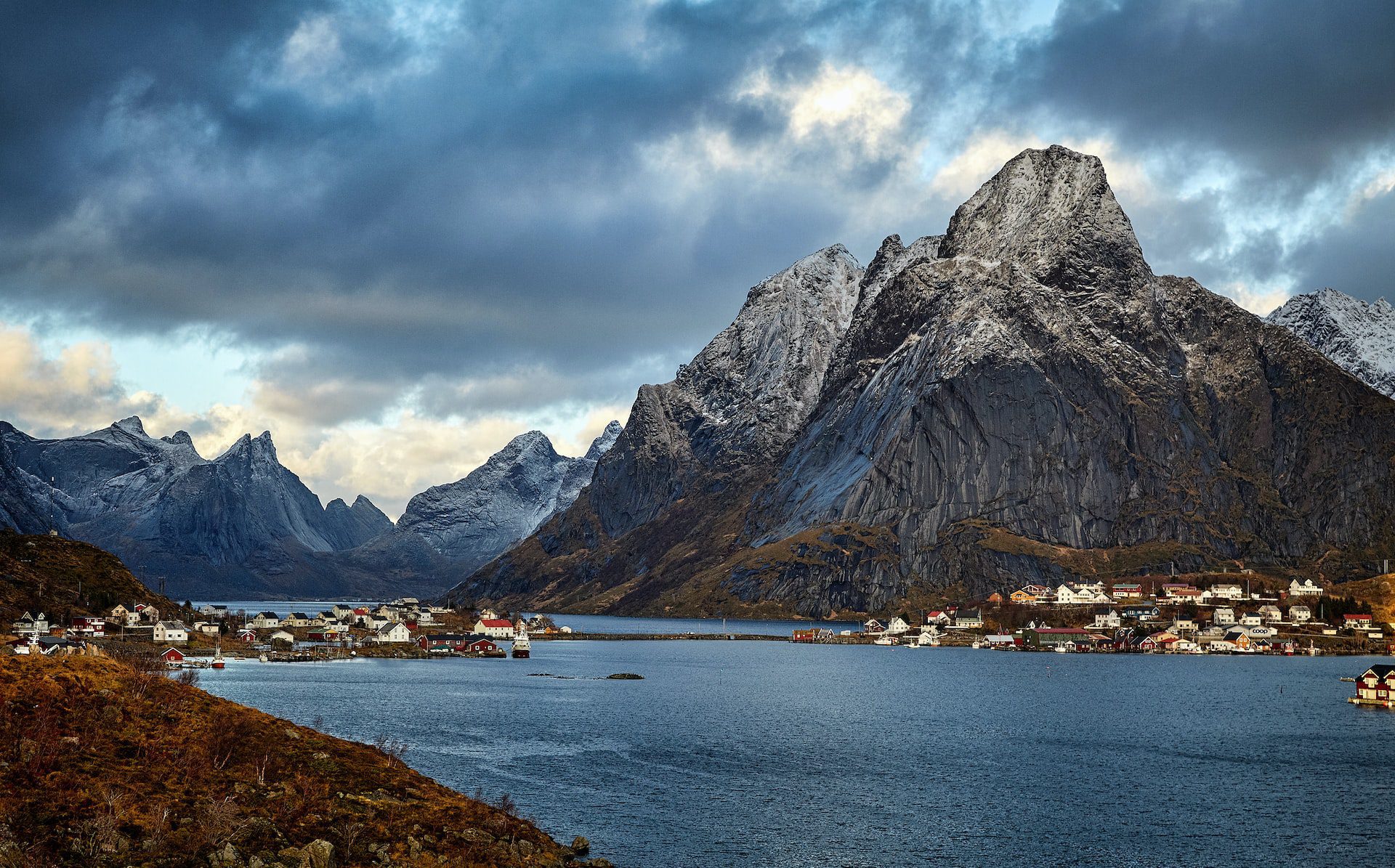 Svalbard Digital Nomad Visa
But what if you aren't self-employed and you still want to spend some time in Norway? You do have another option.
Svalbard is an Arctic Archipelago halfway between Oslo and the North Pole, which is part of Norway's territory. It is a beautiful but icy landscape; 60% of the landmass is covered with glaciers. It has a population of just under 3,000 people. But there are few better places in the world to see the aurora borealis.
If you are willing to spend your time as a digital nomad here, you are eligible for the same two-year visa period. The application process is the same, but instead of showing that you have a Norwegian client, you need to show that you have adequate income coming from work outside Norway and that your work can be completed remotely from Svalbard. You also need to show that you have accommodation in Svalbard, which is understandably limited.
Why Choose Norway?
As a digital nomad, why might you want to choose Norway as one of your next destinations? It does have a reputation for being expensive, cold, dark in the winter, and home to an unusually high number of serial killers, if Scandi Noir is anything to judge by.
But these stereotypes do not capture the beauty that is Norway.
Capital – Oslo (1 million people)
Largest cities – Bergen (265,000) and Stavanger (235,000)
Temperature – -5°C (winter minimum in Oslo) to 22°C (summer maximum in Oslo)
Currency – Norwegian Krone (1 Euro = 10 NK)
Salaries – average salary €5,200 per month
While Norway is a thoroughly modern country with excellent infrastructure, it is also home to vast, almost untouched landscapes that are eerily beautiful and quiet in the long winter months when the sun barely rises. There is something peaceful about Norway in the dark.
It is also worth remembering that in the summer, the sun barely goes down, and you have moths of sun and warmth for hiking, swimming in the fjords, and late-night partying.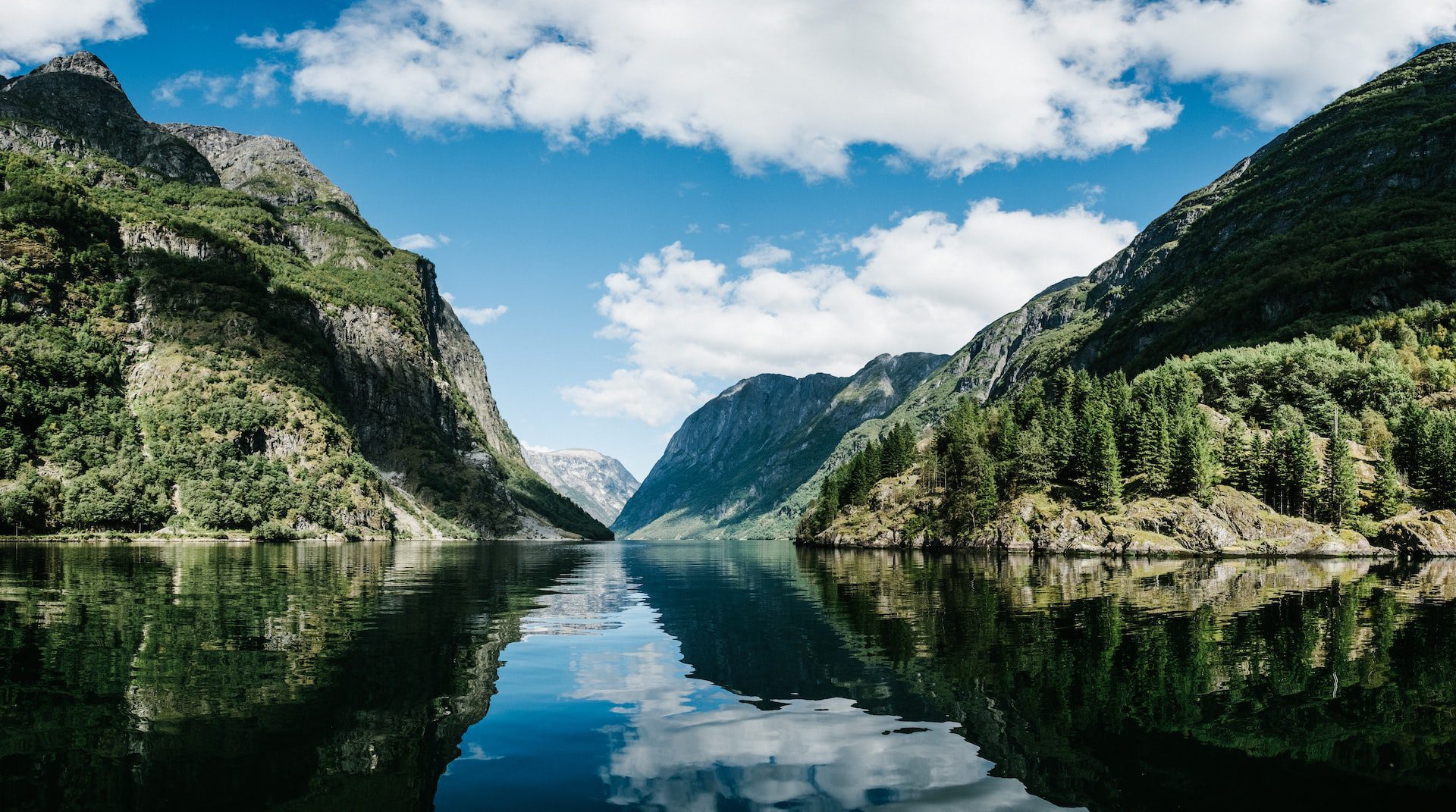 Norwegian culture is laid back, with a focus on family and leisure over work. While people can take a little while to open up, you will quickly discover that Norwegians are extremely friendly and will be happy to welcome you into their homes and lives. English is widely spoken.
However, it is worth bearing in mind that Norway is a relatively expensive country, with the cost of living estimated to be roughly 25% higher than in the United States. This is not a problem if you are working locally, as wages are high, but if you are a digital nomad, you will need to ensure that you are earning enough to enjoy your time in Norway.
But whether you are eligible for an independent contractor visa or just want to visit for a few months on a tourist visa, Norway is definitely worth considering.