In a previous article, we took a look at what actually is a digital nomad family life. Specifically, what are some of the realities of being a digital nomad family – both the upside and the downside. But here we're gonna delve into how to become a digital nomad family.
You may be thinking, "huh? Is it really possible to be a digital nomad family?" And yes! It certainly is. While the image that people have of digital nomads usually consists of a single 20 or 30-something-year-old that seasonally country hops and lives life like it's an extended holiday may be true for some, it's not the rule.
There are already families that have made the decision to cut their physical ties back home and set off on a nomadic lifestyle with their family. And the process looks something like this:
Figure out the job situation – take your current job remote, or switch to a job that allows you to work from anywhere.
Deal with your home, possessions, and children's schooling (if they are school-age, that is) – rent your house/apartment, sell your car, etc.
Making short, medium, and long term plans
Packing only what's necessary.
Organizing the first location accommodation for some months as well as the fights, etc.

Make sure you have your papers ready.

Get travel and medical insurance

in place. Choose a flexible provider that caters to digital nomads like

SafetyWing

for example.

Go!
Of course, this is a gross oversimplification of the process so let's get into the specifics, shall we?
Pre-Preparation
Before you take any concrete steps to become a digital nomad family, it's important that you understand you and your family's capabilities, limitations, and desires. Being a digital nomad with a family shouldn't be a scary proposition, nor something that seems impossible – because it's not. However, if you bite off more than you can chew, the consequences may not be pretty if you're not prepared.
If the concept of being a digital nomad family sounds interesting to you, then you should ask yourself (and your partner) some questions to see if it's realistically something you can do. Some of these questions include:
Can we do it? Financially, personally, emotionally, etc.
How would we like to travel? Can we deal with such a change in lifestyle?
What are the main challenges that we'll face?

What about the potential criticism from friends and family, how do we feel about that?
Asking these questions, and having a serious discussion about these and similar topics is where the adventure really begins.
Take Your Preparation Seriously
Before you take the plunge and uproot your entire life, you should try your best to start off on the right foot. And that starts with taking your preparation seriously. While "winging it" may work for some, it's not something that we would recommend.
Which Countries Do You Plan On Going To
Of course, you need somewhere to go, right? This is perhaps one of the most exciting elements of it all, is deciding where you want to go next. You get to imagine all of the unique and interesting experiences that you and your family will have together! And while that can be very exciting, it should be taken seriously. Not all countries are equal when it comes to being a digital nomad there. This can include the difficulties of obtaining a visa, prohibitive costs, or a culture or political climate that's not suitable for a nomadic family. All of these things should be considered before making the move to a new country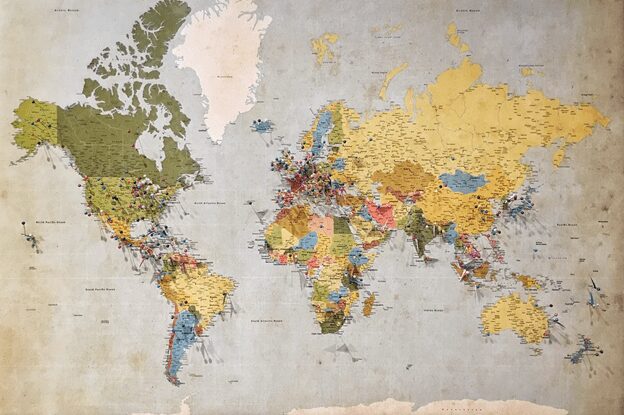 Consider The Educational Elements
If your child is school-age then this is a very important topic. Transitioning from a classroom to a mobile classroom can be a tall order. It can be difficult from both the child's and the parent's perspectives. It may be difficult for your child to focus and learn effectively if it's just e-learning. If you or your partner will be teaching them then the time-intensive nature of this task can certainly take its toll. The good news is, is that there are many different options you can choose from. It can include enrolling your child in an international school in your base, or you can use one of the many digital learning platforms for remote education as well.

Understand The Kids Perspective – How "Child-Friendly" Are We Being?
Like education, the age of your child can impact this perspective. If they are still an infant then there is less of a need for this, and you need to think less of this, aside from how having a small child can affect your day to day life in a country. However, once they are old enough to voice their opinion, it's important to take note. While legally they may not have a voice, if they're miserable, eventually it'll make the whole family miserable as well. Make sure that your kids are on board as it's going to have a big impact on their life as well.
Plan Your Finances & Budget Effectively
Keeping your finances in order and budgeting effectively is generally a good thing to do either at home or as a nomad. A messy and uncertain financial future is a recipe for stress and potential disaster. And if you and your family are halfway across the world, then it can make matters even worse.
Before you get started you should think about how you will budget and keep your finances in order. Also, make sure to contact your bank regarding your credit cards, bank accounts, etc. so that they know your plans. The last thing you want is your card to be canceled while you're abroad because of fraud detection.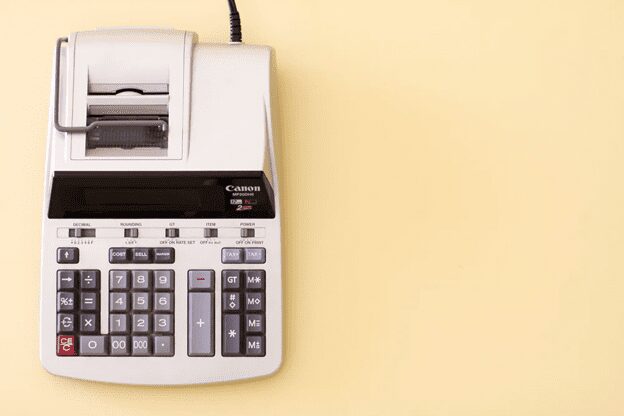 Bureaucracy
This is perhaps the most fun aspect of all! Who doesn't love bureaucracy, right? (crickets)
Unfortunately, it's a necessary evil before you go to make sure that you've dotted your i's and crossed your t's. Some of the specific things to keep in mind are visas (you may need to apply in your home country), travel insurance, and renters insurance. While it's quite annoying, you can have peace of mind knowing that you're protected and have made the proper arrangements.
Healthcare
Similar to the bureaucratic element, having proper healthcare is vital. To make sure that you and your family are covered, wherever you are in the world you should research and purchase suitable healthcare that will cover your entire family. Since travel insurance can be notoriously strict about what they won't cover, it's best to also insure yourself with your primary health insurance provider at home as well. So, before you go do yourself a big favor and make sure you have quality health insurance for your family.
Additionally, before you go you should make sure that you all are up to date with your vaccines. You should also get any vaccines that you may need to be safe in certain countries. Common vaccines to get are Tetanus, Hepatitis B, and Japanese Encephalitis. You can check up on the WHO Travel Advice before you go.
Medications
Depending on where you're from, some over-the-counter (OTC) medications may require a prescription where you are going. And if you are bringing prescription medications that are illegal elsewhere, then you need to bring the original packaging. The name and information on the label should match your name on your passport. You can learn more about how you can travel legally with medications here.
Pack Light
Remember, you're gonna be carrying everything with you. And while it may not be too bad getting all of your luggage from your home to the airport when you take a taxi or shuttle, it may not always be that easy. The villa you're renting in Bali will likely require multiple transfers and different forms of transportation. Dealing with loads of large pieces of luggage will make traveling all the more stressful. While it can be difficult to pack light, just keep in mind you'll have to carry everything you bring.
What About Back Home?
What you don't take with you – which should only be the most essential things – you will have to deal with in some way. This can include your house or apartment, furniture, car, etc. You can go all-in and decide to sell everything. Or you can rent out your home furnished or unfurnished. You can sell your furniture or you can put that and other important things that you can't take with you in a storage unit. Or you can do some combination. Sell some, rent out others, store the rest. Do what's best for you. But by renting out your home you'll also be able to generate additional income while you're on the road.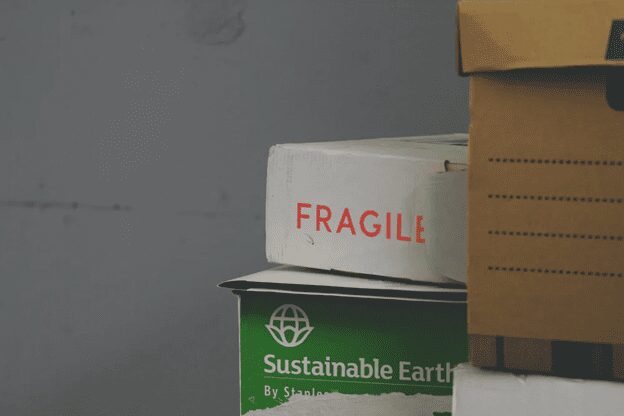 Have A Contingency Plan
As much as we want to think that everything will go according to plan, unfortunately, it most certainly won't. Life has a knack to make things go wrong at the worst possible time – when it rains, it pours they say. So, while you're planning, always consider what could go wrong and what you'll do about it.
Find The Right Accommodation
Since you are going to be in a home away from home, finding the right place is essential for healthy family life and successful business life as well. When you are looking for a place, keep in mind more than just how it looks. Think about the location, ease of access, price, surrounding area, and perhaps most importantly regarding remote work – a good internet connection. So it should be a bit more functional than fashionable. However, there certainly is nothing wrong with a beautiful bungalow or villa overlooking the ocean.
Rinse And Repeat
While the initial planning and preparation phase may end, you should continue to plan and prepare and keep track of things as you go. The more organized you are, the more you can truly enjoy the wonderful experiences traveling with your family.
Ease Into It – Start Off In A Familiar Place
So, now that you have done the (serious) preparation you're off. Or, you almost are. You may have some doubts about actually doing it. And it's totally understandable. Going someplace halfway around the world to a different culture that speaks a different language can be quite intimidating. But it doesn't have to be. You can start off somewhere near home – domestic or abroad. By testing the waters you can give you and your family time to adapt to the new lifestyle. You can go to a more developed region and one that has a relatively similar culture to your own. Also, somewhere that has more modern infrastructure and health care in place may also be important. For us, many countries in Europe come to mind as something that fits this criterion. Once you are more comfortable, you can start going "bigger" and traveling to more exotic locations.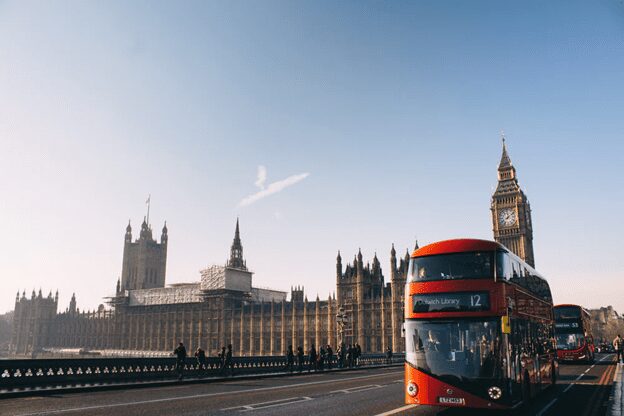 Move Slow
Since you will be moving with your whole family, it's not recommended to be jumping from place to place frequently. It can only bring lots of added stress by moving so much. By taking your time in each place you can not only deal with less stress, but you can also forge stronger bonds with your base, and explore the region at a deeper level. After all, one of the most interesting and beneficial aspects of being a nomad is experiencing and learning about different places around the world, and not just being located in them.
Think Global, Act Local
You don't have to be a nomad outside the country. Just because the stereotypical digital nomad may be off in foreign lands, you don't have to be, at least at first. If you have some doubts about how you and your family can adapt to such a change, you can start off near home. There is a good chance there is probably still a lot for you to explore in your own country! Going by RV or camper van and being domestic nomads can be just as rewarding. It can also be a way of easing into the change of lifestyle as we previously mentioned.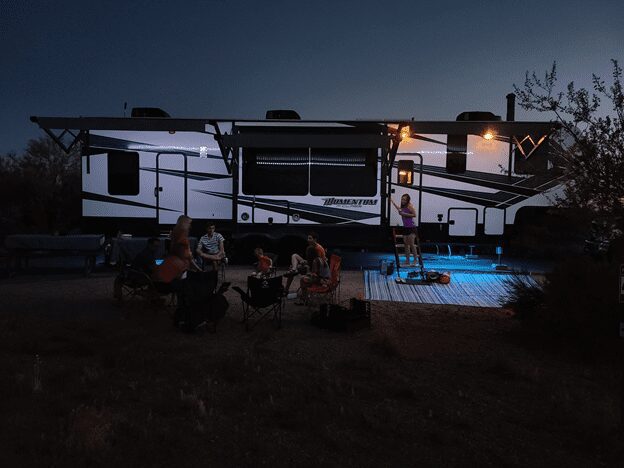 Just Go!
In the end, there is no such thing as "the perfect time". You just have to go.
It can be extremely rewarding to be a digital nomad family, and if you're looking up how to become a digital nomad family, you're one step closer to making it a reality!