Most people don't give a lot of thought to what currency they keep their money in. They keep it in whatever they are earning and spending, and that makes sense.
While most people probably know that changing currency exchange rates mean that you can make money if you move your nest egg between different currencies at the right time (like investing in the stock market), considering the cost of moving money, it is not generally worth it unless you are highly informed and working with pretty large sums.
But for digital nomads, the case can be quite different. You are probably already dealing with multiple currencies. You will have your "home" currency, and you might be earning in a different currency, or multiple different currencies, and spending day-to-day in yet another coin.
So, you already have a pool of currencies that you are working in and shifting money between. So, for a digital nomad, it makes sense to consider which is the best, most stable and secure, and most accessible and convenient currency to store and manage the main part of your wealth in – your "principal currency".
Let's take a look at the things to consider when choosing your principal currency, and the best currencies to consider when saving and investing in 2021.
Choosing Your Principal Currency
There is no question that some currencies are objectively better than others for investing and managing your money, and we are going to look at those. But the currency that is best for you may be something completely different.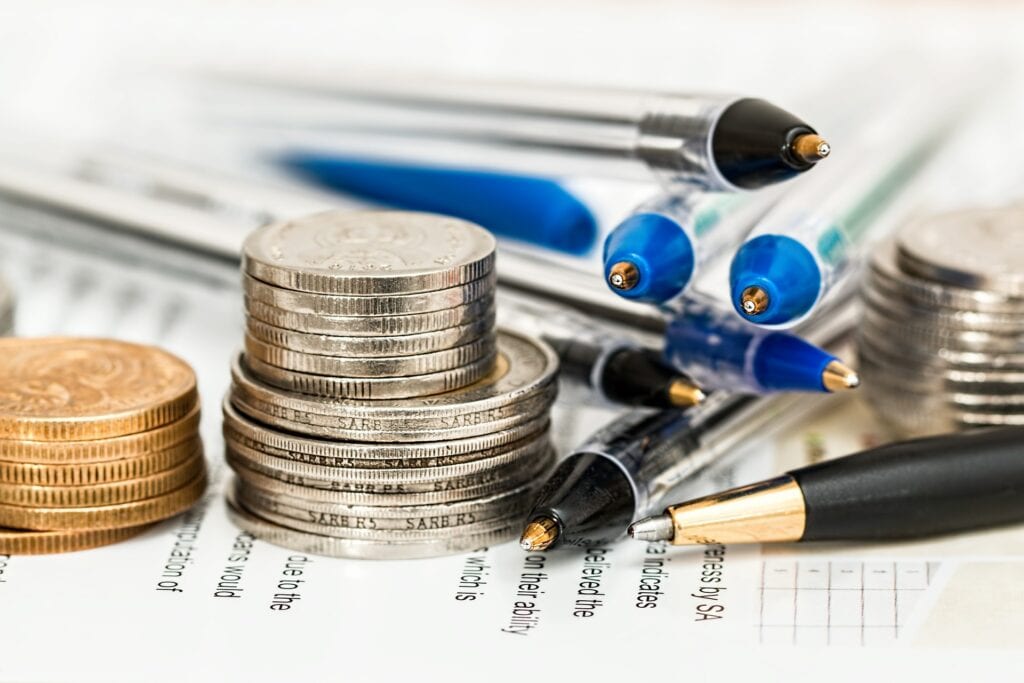 Assets and Liabilities
While you might live happily in the road at the moment, you probably have some significant assets and liabilities.
Assets are things like any property that you own, investment funds, retirement plans that you are paying into, and so forth.
Liabilities will include things like outstanding debt (do you still have student debt), and perhaps other responsibilities such as caring for relatives. Your liabilities of course also include taxes (wherever in the world you are required to pay them).
Not sure about your tax status? Read: Do Digital Nomads pay taxes?
Assets and liabilities exist in a certain currency denomination – their value is pinned to the value of that currency. If your assets or liabilities are significant, you might want to consider making whatever denomination they are in your principal currency.
This is important as it will mean that your savings/investments and your assets/liabilities are subject to the same financial forces such as interest rates and inflation. Aligning them like this means that you won't find that your retirement plan payments have increased significantly due to inflation, but the growth rate on your investment hasn't matched it due to a different market environment. While this can sometimes work in your favor, it is a big risk.
Future Plans
If you don't currently have any significant assets or liabilities, you might want to consider where you are likely to have these in the future. Do you already have your eye on where you plan to buy a house, raise a family, or retire? If you are already working in this currency denomination, making it your principal currency can help prepare you for that future investment process.
High Risk Currencies
However, if your assets/liabilities are linked to a volatile currency, such as the Argentinian Peso, you will not want to follow this principal of aligning your investments. The Argentinian Peso is literally losing value on a daily basis and has inflation at higher than 50%. So, every day that your wealth spends as an Argentinian Peso, your wealth diminishes. There are many international currencies that present the same problem.
You might also wat to consider the financial services that will be available to your depending on your currency of choice. For example, if you open a bank account with the Caixa Economica Federal, the federal bank in Brazil, you will find that they offer very limited financial services. For example, you can't make international transfers directly from your account, and the cards that they issue can only be used within Brazil. This makes the Brazilian Real a less than attractive choice for your principal currency.
Diversified, Multi-Currency Investment Portfolio
Of course, if you aren't tied down by significant liabilities, as a digital nomad, you may be in an excellent position to develop a diversified, multi-currency investment portfolio.
Splitting your investment across different currencies can protect you from losing out when a certain currency drops, as it is likely that one of the other currencies that you are working in will gain value at the same time.
But some currencies will be better than others because they have a strong standing on the international stage and are backed by economies that are relatively stable and unlikely to suffer collapse.
5 Best Currencies For 2021
If you do have freedom within your financial portfolio to shop around for the best currency to managing and investing your wealth, then we recommend the following.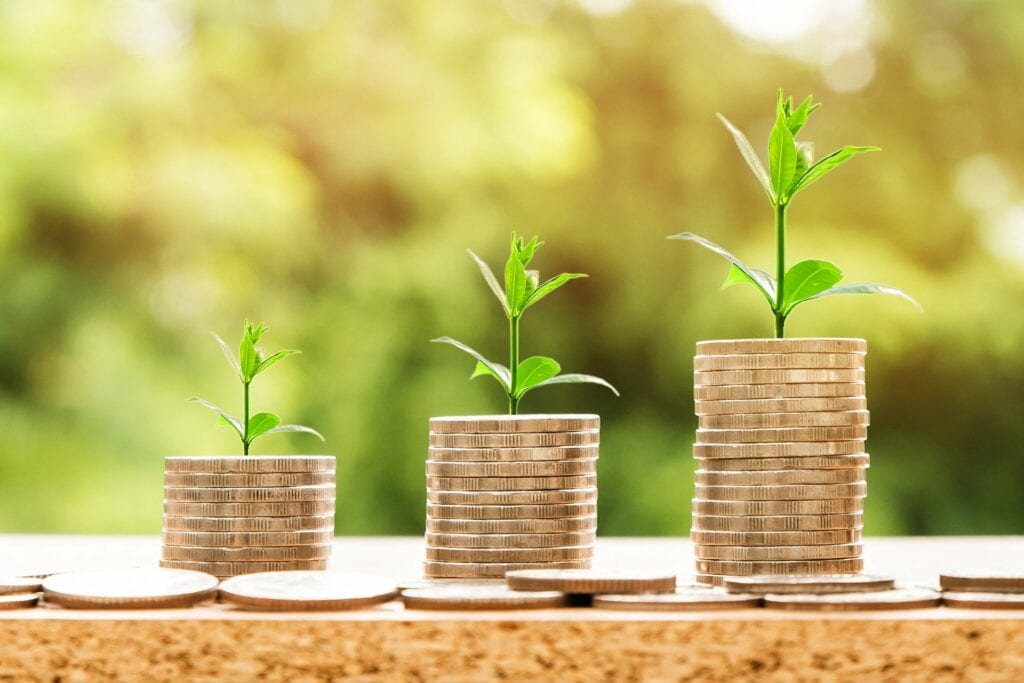 United States Dollar
No surprises here. Despite encroachment by both the Euro and the Chinese Yuan, the United States Dollar is still the standard against which most other currencies are measured, and many smaller currencies are still pinned to the mighty USD.
The USD was more stable than expected in 2020 despite the volatility of the Trump government. Things are looking to stabilize in 2021 with market confidence in the Biden administration and increased investment in response to the rapid rollout of the COVID vaccine in the Unites States.
However, keep an eye on the effects of big spending plans to rejuvenate the US economy post COVID which may be a cause for concern.
Euro
As the world's second reserve currency (behind the USD), the Euro is generally a safe bet and tends to remain high value. Financial gurus are currently predicting that the Euro region will recover from the COVID pandemic in a faster and healthier way that the US market, and so might be a safer bet in 2021/22.
But be wary of banking problems that the Euro zone was managing before COVID hit and which will still need to be resolved once the COVID crisis abates.
Great British Pound
The British Pound Sterling has long been a popular currency because of its strength in the international marketplace. While there have been dire predictions about the pound in relation to Brexit, the coin seems to have weathered most of those storms and retained its value. So far, this is set to continue to do so in 2021.
Swiss Franc
We talk a lot about Swiss banks, and these are part of the reason that Swiss Francs are also a strong and reliable coin.
Switzerland has a highly stable economy and a government focussed on maintaining the strength of the national currency, so it is a safe bet in terms of maintaining it value in the long-term.
Japanese Yen
The Japanese Yen is one of the currencies that is not pinned to any other international currency, so it tends to maintain its value even when other parts of the world economy are in crisis. Inflation rates have been low for an extended period, which lends a level of predictability to the currency.
Other Currencies
Other currencies worth considering include the Australian Dollar and the Canadian Dollar, which are both among the eight world reserve currencies recognized by the International Monetary Fund (IMF), as are all the currencies on this list. They are also both supported by stable economies. Though both rely considerably on exploiting natural resources, and drops in their value can case unexpected issues.
The Swedish Krona and the Norwegian Krone, while not big international currencies, can still be a good choice for investing because their governments have concerted policies in place to control inflation and maintain the international value of the currency.
The Singapore Dollar is also a good choice, as while it might not be skyrocketing, it has been steadily growing for a number of years and has one of the lowest inflation rates in the world. Since it is an important currency for investing in the Asia-Pacific region, it's rise is set to continue.
Uncertain Currencies
There are some other currencies out there that get a lot of attention as potential investment opportunities, but that actually represent a high risk. This doesn't mean that you shouldn't invest in them, but you should approach them with your eyes open.
Chinese Yuan
The Chinese Yuan is also an international reserve currency, and the China has an infamously strong economy that has enjoyed high growth for decades. This makes it a very attractive investment currency.
However, unless you have ties to the currency, it is best avoided. Many people think that the Chinese economy is in a bubble that is set to burst, which will significantly devalue investments.
Moreover, the Chinese government regularly interferes with the currency and the economy for political reasons, which can make your investment subject to the political will of the day.
Bitcoin (and other Cryptocurrencies)
If you work in the digital world, you will have had someone bend your ear about the virtues of Bitcoin or another favourite cryptocurrency as an investment opportunity.
They make a good case. In December 2020, Bitcoin was worth about USD20,000. By February 21, 2021, it was worth $58,354, though it then lost 18 percent of its value in the following two days. But as of the end of March 2021, Bitcoin is currently worth almost $60,000.
Bitcoin is still on the way up in value, so t has the potential to offer big returns, but it is also high risk.
While the currency has enjoyed big growth, it has also seen dramatic drops. And because Bitcoin is not linked to tangible assets in the same way as national currencies, it is incredibly difficult to predict what will happen next. This is why many financial firms have limited Bitcoin to a maximum of 2.5% of their investment portfolio.
So, Bitcoin is a valid investment for gambler, but it is still a gamble. It is not a currency in which you should be investing more than you can afford to lose.
If you still want to invest in Bitcoin, you can buy Bitcoin with a credit card on MoonPay.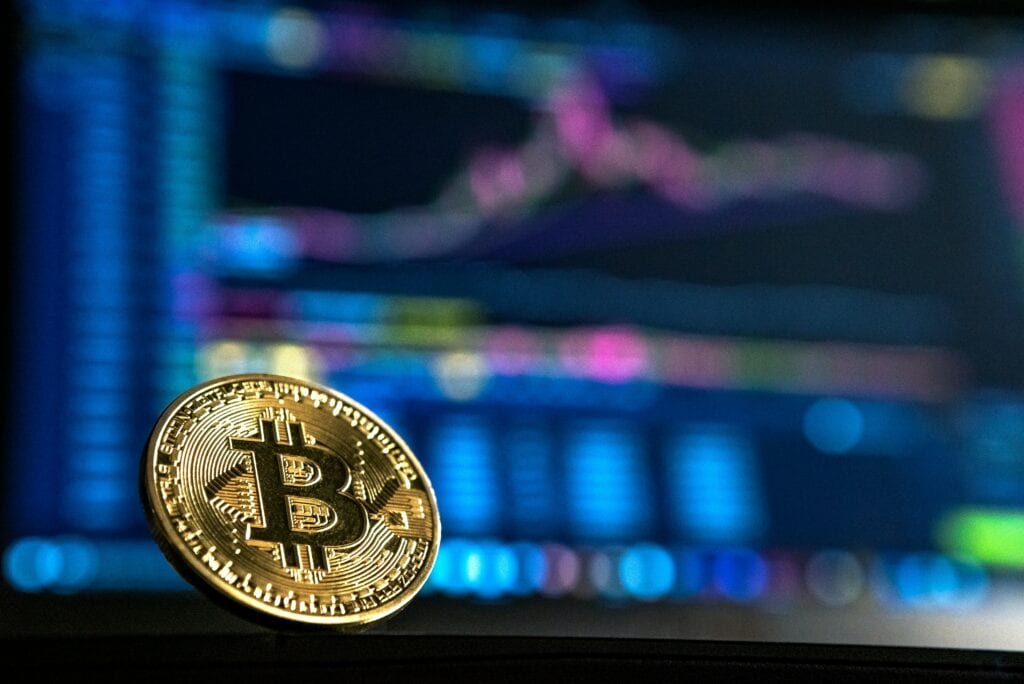 The Verdict
There are many things that we just don't consider until we make major changes to the way that we live our lives, such as hitting the road and becoming a digital nomad.
Having to choose a currency in which to manage your money is one of those things. It might not have seemed important before, but now it might make a big difference to how easy it is to manage your money and whether your investments grow or fall against your liabilities.
Whether you decide to choose a principal currency or decide to create a diversified portfolio will largely depend on whether you have significant assets and liabilities in any currency. If you do, it is best to align your investments with your liabilities.
If you have the freedom to invest internationally, then it is all about choosing the strongest currencies that are most likely to remain stable as the international market fluctuates. You can also bet on fast growing currencies, such as Bitcoin, but bear in mind that this is a gamble, so don't invest more than you can afford to lose.