According to Bermuda's Ministry of Economy and Labour, the Work from Bermuda program that they launched two years ago has already brought more than $28 million dollars into the island nation's economy.
The department reports that they have had 1,315 applications for the program over the two years it has been running, 1,127 of which have been approved. There are currently 234 people in Bermuda holding the Work from Bermuda visa certificate, which is a good indication of how many digital nomads call Bermuda home at any given time.
But how is Bermuda's Labour and Economic Minister Jason Hayward calculating that level of income generation? It seems like a large number, but it is the equivalent of only around $25,000 per person. It seems reasonable to expect a person to spend around this amount if they spend a full year in Bermuda, as is allowed on the visa in the first instance (renewable for up to five years).
Hayward also points out that the income is not only generated by the digital nomads themselves. The program has helped boost the reputation of Bermuda as a destination for tourists in the post-pandemic world, bringing in more revenue.
These numbers are significant when you consider that Bermuda has a population of just under 64,000 and an annual GDP of around $7.5 billion, about 30% of which is estimated to come from tourism.
One of the key features of the Work from Bermuda program is that they must work for businesses outside the island as part of a plan to protect local jobs.
Work From Bermuda Visa
The Work from Bermuda Certificate became available in August 2020. It is technically not a visa, but it works in the same way.
The country has tried to make applying as easy as possible. As long as you meet the requirements, the online application takes only around 15 minutes. Applications have around an 85% success rate and have a fee of $263.
You can find the application portal here: https://forms.gov.bm/work-from-bermuda/Apply
The requirements are that you have an independent income from a source outside of Bermuda. No specific income level is specified in the guidance, but you do need to show that you have enough to support yourself. You will not need to pay local taxes since you aren't earning from a local company.
Post-secondary students completing their studies online are also eligible for this visa but must still show an external source of funds to support themselves while in Bermuda, as they will not be eligible to work for local companies.
The visa allows you to live in Bermuda for 12 months in the first instance but is renewable for up to five years. You must reapply and continue to meet the requirements.
Additional requirements include:
You must be at least 18 years of age
You must have a clean criminal record
You must have valid health insurance. Providers like SafetyWing offer medical and travel insurance for digital nomads. Their Nomad Insurance covers your stay in Bermuda and in any other part of the world.
All documentation should be in English, so you need to provide translations for documents from other countries.
Response times to applications are fast, with most people hearing within five working days. If successful, you will receive your certificate via email. This can be used in place of a visa when you land in Bermuda.
Lead applicants can bring dependent family members, but an application will need to be submitted (and paid for) for each individual. The applications must also be lodged in the system on the same day. Minors who accompany an applicant are eligible to attend local schools.
Why Choose Bermuda?
Those looking for a subtropical island paradise to call home for a while may well be interested in Bermuda. It is only about 1,000 kilometres off the coast of the United States. Rather than being a single island, it is 181 small islands. But the major centres are connected by bridges, making inter-island travel relatively accessible. It has a population of around 61,000, mostly English speakers.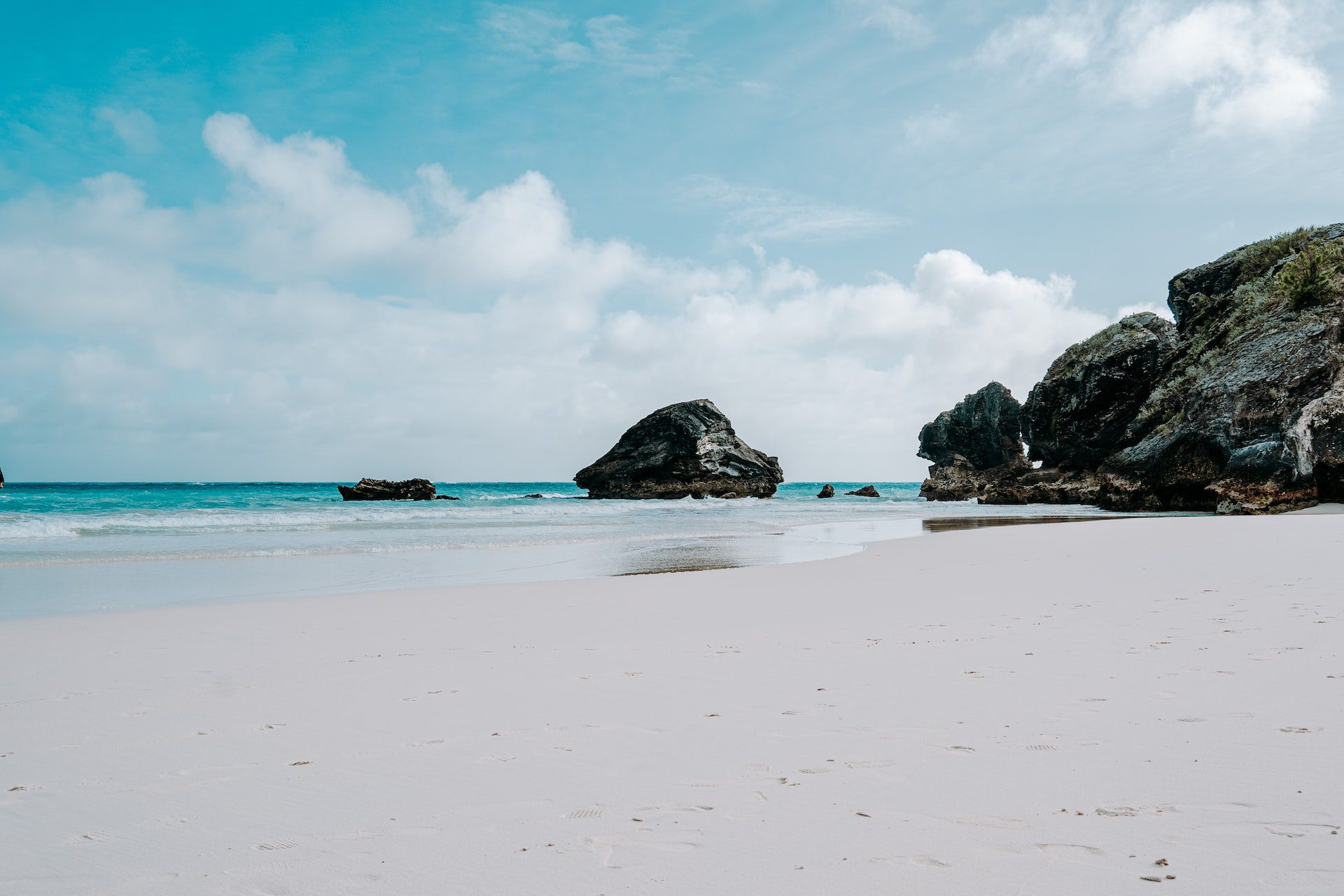 What are the attractions of Bermuda?
Gorgeous beaches
Wherever you are in Bermuda, you are never more than one mile away from the beach. It is famous for its distinctive pink sandy beaches, but caves and grottoes ideal for diving.
Excellent weather
It's always nice in Bermuda, with the average temperature for most of the year hovering at around 26 degrees Celsius. This is hot enough for the beach, but not the melting heat of tropical islands.
English speaking
English is the official language of Bermuda, so there is no language barrier to living in this idyllic location. There is also a large ex-pat community, making up about 20% of the population.
Low Crime
Crime rates are extremely low and random acts of violent crime are almost unheard of.
Things to be aware of before heading to Bermuda?
Cost of living
The cost of living in Bermuda is high, with around $27,000 a year considered the minimum required to live in the country.
Property investment
Property cannot be purchased by non-Bermudians.
Car ownership
The small island understandably limits care ownership to one per household. They also only accept local drivers' licences, so you will need to obtain a local licence.
Hurricane belt
Bermuda sits in a hurricane belt, so extreme weather can be a relatively regular occurrence.
Activities
For those accustomed to shopping malls, cinemas, and cultural venues, there is relatively little to do in Bermuda. You need to make your own entertainment.
Cost of Living in Bermuda
We have mentioned the expensive cost of living in Bermuda a few times, but exactly how expensive is it? As a general guide:
You can expect to pay at least $2,000 per month in rent, and double that for a desirable location. Bills cane be an additional $300 per month, while internet might cost $150 per month.
Restaurants are expensive. A standard lunch for one might cost around $40, while dinner out for two (without drinks) is around $150. A beer will cost around $10 and a bottle of wine $25.
Groceries are expensive. Milk costs around $4 a litre, bread is $7 for a loaf, apples are more than $10 a kilo, and beef costs about $25 per kilo.
Taxis cost around $2.50 per kilometre, and while buses are plentiful, they cost around $4 for a one-way trip.
Expect to pay almost $200 a month to join a fitness club, and $25,000 a year to send a child to private school.
Economists estimate that the cost in living in Bermuda is around 100% higher than in the United States, with rent being one of the most expensive elements.
Digital Nomads in Bermuda
If you can manage the extremely high cost of living in Bermuda, there has never been a better time for digital nomads to add the island nation to their stop list.