When deciding on a destination, digital nomads now have plenty of options to consider. The procedures are also much easier than they were a few years ago.
This is due to the fact that many countries, cities and islands are offering special visas, tax cuts, remote work programs and many other perks; aiming to attract as many digital nomads as possible.
Digital nomads are people who have taken the world to be their office. They are no longer tied to a specific location; wherever there is an internet connection and the promise of adventure, there, you will find digital nomads.
Digital nomads work remotely while traveling from one country to another. They usually travel slower and stay longer than tourists do. Which is why different countries are competing to attract them, as staying longer means more money and more stable support to local communities, whereas with tourists, it is more of a once off deal.
Wonderful places like Estonia, Romania, Croatia, Georgia, Czech Republic, Costa Rica, Malta, Portugal, Bermuda, Barbados, Antigua & Barbuda, Dubai and many others offer a digital nomad or a remote working visa that allows you to stay longer than tourists do. The main requirement is usually to prove that you have a remote job that pays you enough to live there.
As you can see, Africa is not on the list! That is, until Cabo Verde presented a plan to its parliament to attract more digital nomads.
The Proposal
The government of Cabo Verde proposed to the parliament improvements on the remote working program for Digital nomads. The aim is to attract around 4,000 digital nomads to work remotely from the beautiful archipelago over the period of 3 years.
The government is trying to alleviate the impact of the COVID-19 pandemic on the islands by boosting its tourism program with special long-term benefits for digital nomads.
A program for remote working from Cabo Verde is already in place since December 2020, after suffering almost a year of no tourism at all. Within the framework of this program, remote workers are allowed to stay in Cabo Verde for a period between 6 months to 1 year.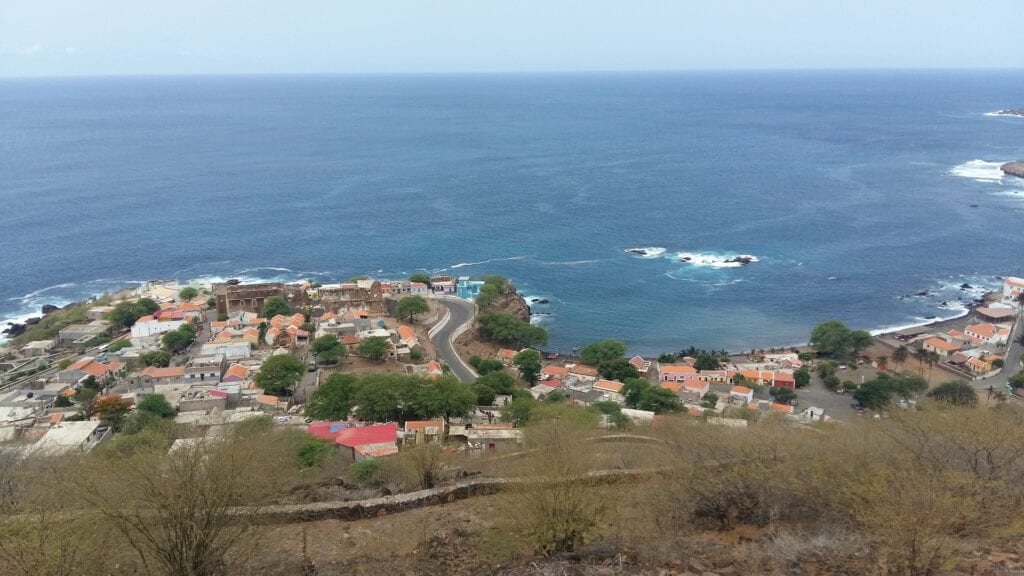 The Remote Work Program
The program was launched in December 2020. It allows nationals of Europe, North America, The Community of Portuguese Speaking Countries (CPLP) and the Economic Community of West African States (ECOWAS) to work remotely from Cabo Verde for 6 months to one year, tax free.
To apply, apart from needing to be from the above-listed countries, you also need to submit an online application. Your application has to include the passport, proof of income, criminal record, accommodation booking and health insurance. It is easier to get travel and medical insurance from providers who cater specifically to digital nomads, like SafetyWing. You will also need a negative COVID-19 test. Some of these can be submitted after arrival at Cabo Verde with initial approval.
The proof of income has to show a bank balance of a period of 6 months having at least 1,500 euros. This goes up to 2,700 euros if the application was for a family permit.
The application costs around 54 euros in total including the cost of the visa and airport fees, and the initial approval (a temporary visa) to enter Cabo Verde takes about 2 weeks to be processed.
Upon arrival, you have 30 days to apply for the 6 months permit, which takes around 5 days for processing. You can then extend it for another 6 months if you like.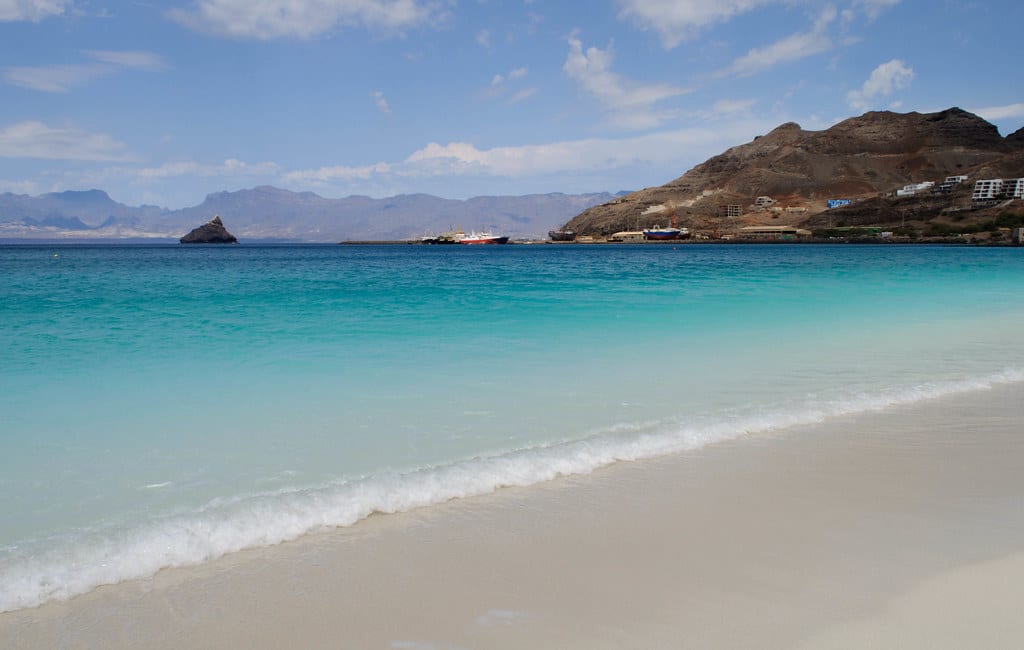 What Cabo Verde Offers
Cabo Verde is an archipelago in the Atlantic, it consists of 10 volcanic islands and lies west of the African continent; namely, west of Senegal. It was a Portuguese colony until 1975 and since the 1990s it has a been a democratic country with over 500,000 inhabitants.
Cabo Verde's economy depends on Tourism and services as its main source of income due to the lack of natural resources. The famous singer Cesária Évora is a Cabo Verdean native.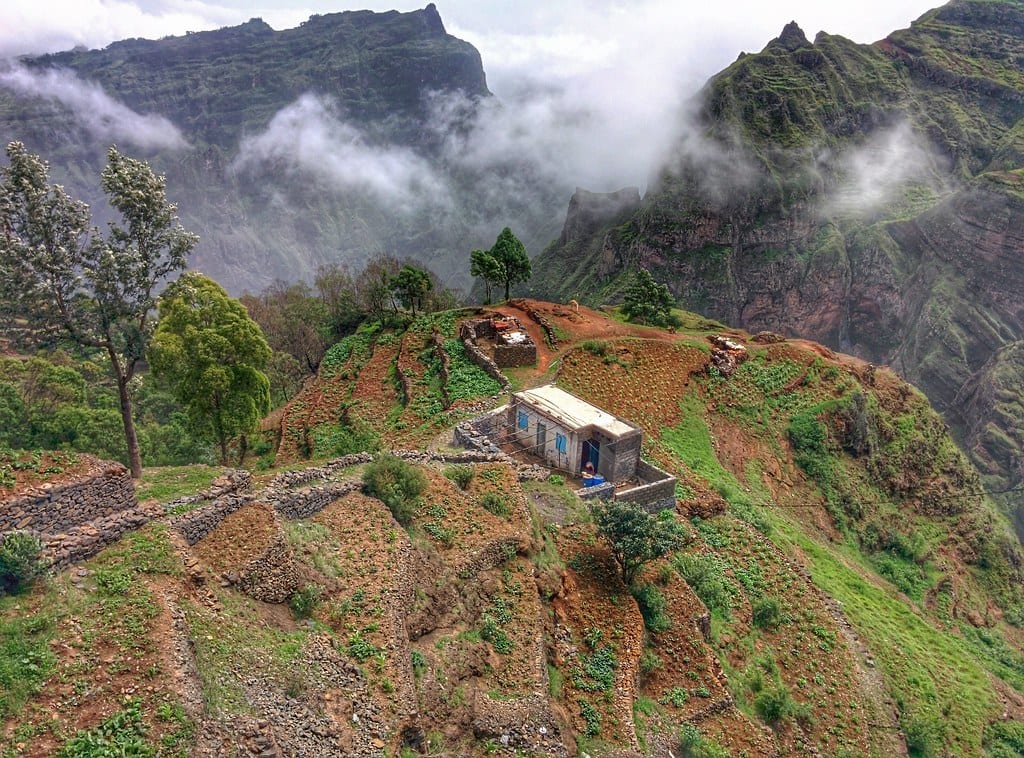 Weather
Much cooler than Africa as it is surrounded by water and receives pleasant cold breezes from the Atlantic. The beaches are warm and the country has a lot of sunlight everywhere.
The lifestyle
Very relaxed, laidback lifestyle. Cabo Verdeans are way into music and dance, which is a big part of their everyday life.
The activities
The islands offer hiking, kitesurfing, diving and a lot of cultural events and festivals. The islands are very safe and peaceful but never boring.
Internet
Digital nomads advise to rely more on your data package than on WIFI. Buying a sim card is relatively cheap and packages are quite affordable. The data connection covers even the remotest places, while WIFI in some areas may not be available.
The people
The local language is called Kriol, which a mix of Portuguese and African dialects. The country is proud of its way of receiving incomers, or "Morabeza", which means welcoming someone well in the right way.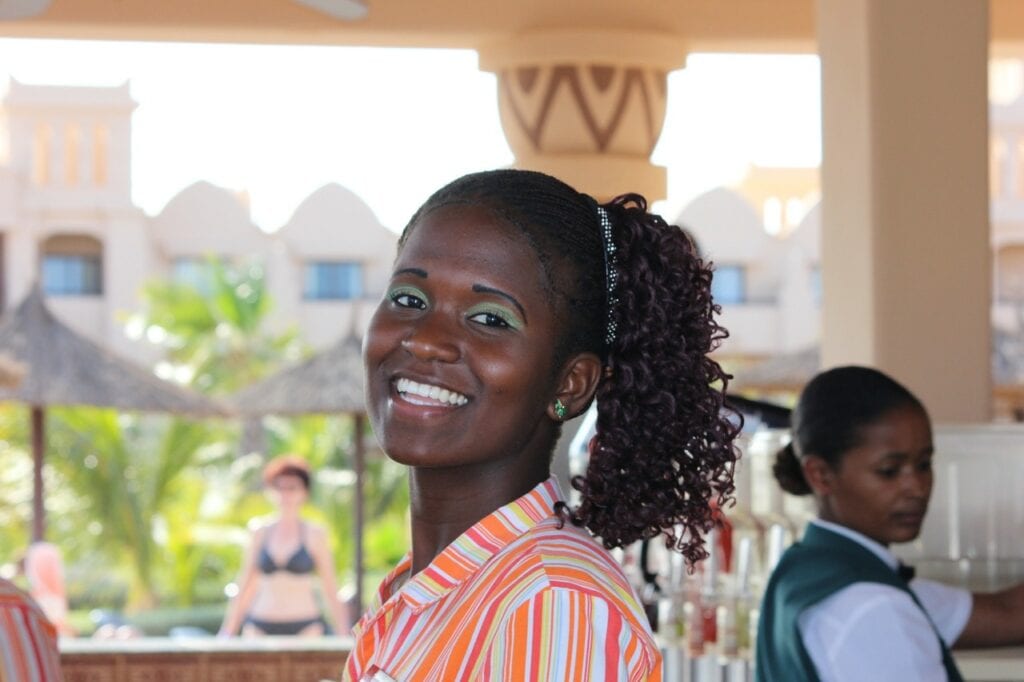 Transportation
The islands have 7 airports, 4 of them are international. There are also ferry lines connecting them. For transportation inside the city, there are taxis, where the 5kms cost about 5 euros, and there are "aluguer", which are like minibuses, where the 5kms cost about 1 euro.
Prices
The currency is Cabo Verdean Escudo, which uses the $ symbol locally, and that can be confusing. However, in many areas on the islands, especially in touristic areas, Euros are accepted. Digital nomads advise not to exchange money at the airport and to avoid paying with credit cards, due to the high fees. You can exchange in banks and use ATMs to get money instead of using the card.
One night in a hotel typically costs about 20 euros, and Airbnb starts from 25-28 euros per night.
Development
Since the economy depends fully on tourism and services, staying as a digital nomad for extended periods mean you are contributing to the developments of the small nation.
If you are eligible for this visa, would you apply? And what interested you the most about Cabo Verde?
Let us know!