Airbnb and the Malaysia Digital Economy Corporation (MDEC) have announced the intention to collaborate to make Malaysia the preferred hub for digital nomads in the Asia Pacific region as part of Malaysia's bigger DE Rantau initiative to attract digital nomads.
According to an Oxford Economics study commissioned by the partnership, long-term stays, which are more than 28 days, in an Airbnb in the Asia Pacific region has increased from 7.7% of total guest nights in 2019 to 11.6% in 2023. In Malaysia itself, the growth is even more pronounced with long-term stays rising from 11.6% in 2019 to 18.6% in 2022. The three most popular destinations were Kuala Lumpur, Selangor, and Johor Bahru.
They will work together to identify and promote around 600 digital nomad-friendly Airbnb listings, located in key digital nomad hotspots. It is hoped that this will help raise awareness of Malaysia as an attractive destination for remote workers.
To help create more appropriate spaces, Airbnb has launched a global Guide for Hosts to help them make their spaces better for long-term stays.
Problems with Malaysian Airbnbs
While this may seem like great news for digital nomads thinking of exploring Southeast Asia, it comes on the back of the news that Penang Island, one of Malaysia's most popular digital nomad hotspots, has banned Airbnb and other short-term rentals to limit the number of undesirable visitors.
Locals are reportedly complaining about excessive noise and public drunkenness, which is largely frowned upon in the majority Muslim country. It is hard to see how the different arms of the Malaysian government will reconcile these issues.
Airbnb is urging Malaysia to introduce a three-strikes law to regulate the industry and keep out hosts who are unable to control noisy guests. The idea is that once three complaints have been registered against the hosts' properties, they are banned from renting through Airbnb for at least a period. This rule is already used in California and New South Wales in Australia.
Malaysian Digital Nomad Visa
This new venture is part of a larger scheme to attract digital nomads to Malaysia to spend their income within the local economy. While many countries have said that they won't just offer visas, but will also invest in infrastructure for digital nomads, Malaysia seems to be one of the first to do this with their Airbnb partnership.
The Malaysia digital nomad visa allows remote workers and freelancers to stay in Malaysia for between three and twelve months in the first instance, and it is renewable for another 12 months. The visa is highly flexible and lets the led applicant bring their spouse and dependent children with them.
To qualify, the lead applicant must be employed outside of Malaysia and have an income of at least S$24,000 per year, and they must work in the IT or digital realm. Applications take six to eight weeks to process and there is a MYR1,000 (US$211) fee for the lead applicant and a MYR500 (US$105) fee for dependents.
Required documentation to complete the application includes:
Passport – minimum of at least six blank pages and fourteen months remaining validity

Latest CV

Last three months of bank statement

The last three months of pay slips or last three months of income statements or the latest tax return

A valid project contract with a contract period of three months or more or a valid employment contract for three months or more

Personal bond form provided by the Malaysian government

Letter of good conduct/police certificate from your current country of residence

Highest education certificate

Medical insurance enrolment certificate

Inland Revenue Board of Malaysia tax registration slip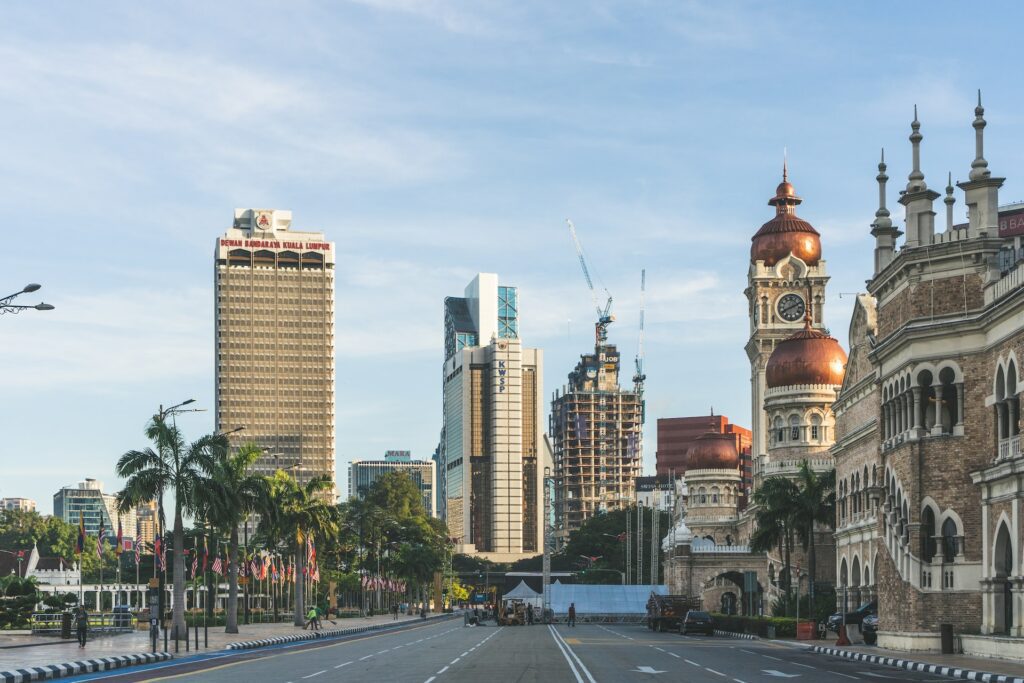 Cost of living in Malaysia
Aside from the great weather, excellent food, friendly culture, and access to Southeast Asia, digital nomads are attracted to Malaysia due to its low cost of living.
It is estimated that a single person can live well on about US$500 per month in Malaysia excluding rent, with an additional US$250-500 per month for decent accommodation.
Food, both groceries and eating out, is particularly affordable, as is public transport. But imported goods and alcohol are very expensive.
Malaysia's digital nomad hotspots
Penang
The island of Penang has long been popular with digital nomads, which is one of the reasons why recent talk of banning Airbnbs in the area is troubling! The most popular long-stay destination is Georgetown, which is a colonial-style city that is also a UNESCO World Heritage Site.
As you explore, you can expect to find wonderful restaurants and street food, innovative shops and art galleries, and very good nightlife. About an hour outside the city is Penang National Park, which is ideal for hiking, and there are beautiful beaches all around the island.
Kuala Lumpur
The busy Malaysian capital also attracts digital nomads. It is a modern metropolis that can feel rushed and overcrowded, but also compelling in its activity. The capital is also the gateway to discovering the rest of the country and surrounding region. Singapore is only a four-hour drive away.
This is a great place for night markets, street food, and all-night bars, plus coworking spaces. There are also plenty of cultural treasures to discover, including mosques, temples, and colorful buildings with an Indian influence. The main downside with Kuala Lumpur is that good accommodation is relatively pricey.
Kuching
Located in the Malaysian part of Borneo, this is a modern city that exudes laidback charm. The city is heavily influenced by Chinese culture, giving it distinctive architecture and cuisine. Kuching, which means cat, also has an almost obsessive connection with these lovely animals. Expect to encounter cats in the street and murals and statues of cats around the city.
Johor Bahru
This grand and modern city is on the border with Singapore and is popular with digital nomads and entrepreneurs who want to be close to Singapore but prefer the cheaper cost of living in Malaysia. There are many cool things in the city including Legoland Malaysia and the Arulmigu Sri Rajakaliamman Glass Temple.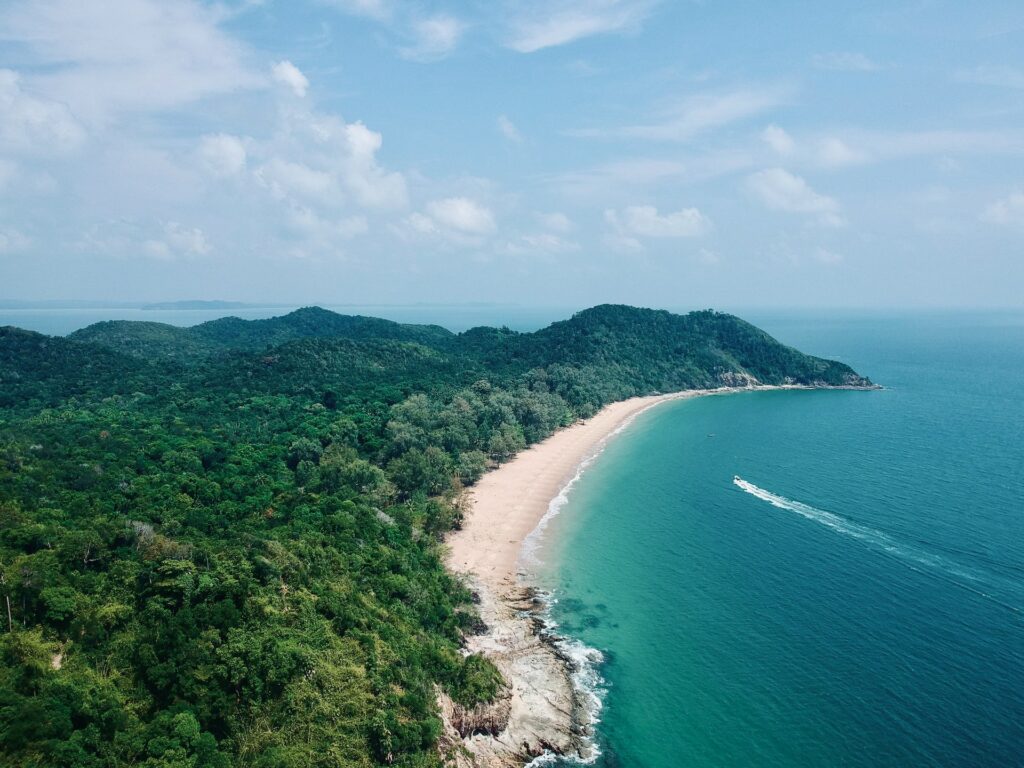 Pros and cons of living in Malaysia as a digital nomad
Pros
Affordability: Malaysia is a highly affordable country by international standards, and even in Kuala Lumpur you can live well on US$1,000-$1,500 per month. Accommodation is particularly affordable.
Friendly country: Malaysia is a genuinely friendly country with a culture that prioritizes openness and hospitality. English is also widely spoken, making it easier to meet people.
Climate: It is warm most of the year, with highs reaching between 80 and 95 degrees Fahrenheit depending on the season. The dry season lasts from January until August. While you still get a lot of sunshine in the wet season, monsoons can be unpredictable.
Internet infrastructure: Malaysia's cities have excellent infrastructure, and you can get a 1GB connection for about US$50 per month.
Healthcare: The healthcare system in Malaysia is excellent and affordable if you have the money to pay for private care. Services are a fraction of what you would pay in the United States and waits are short.
Transportation: The public transport system in Malaysia is excellent and you get can to most places that you need by bus, train, or boat. However, beware when driving as traffic is aggressive.
Cons
Limited imported items: While the cost of living in Malaysia is affordable, you need to learn to live like a local! Imported goods can be very expensive due to import taxes. So, you may need to get used to living without certain brand items while there, but you can find equally good local substitutes.
Expensive drinks: The cost of alcoholic beverages in Malaysia is among the highest in the world, in part because of the dominance of the Muslim religion in the country. Where you can drink is also limited and public drunkenness is considered unacceptable.
Pollution: If you live in one of Malaysia's larger cities, expect there to be lots of pollution. This is just one of the facts of life for these densely populated cities. On some days you can see a heavy cloud of smog covering the city.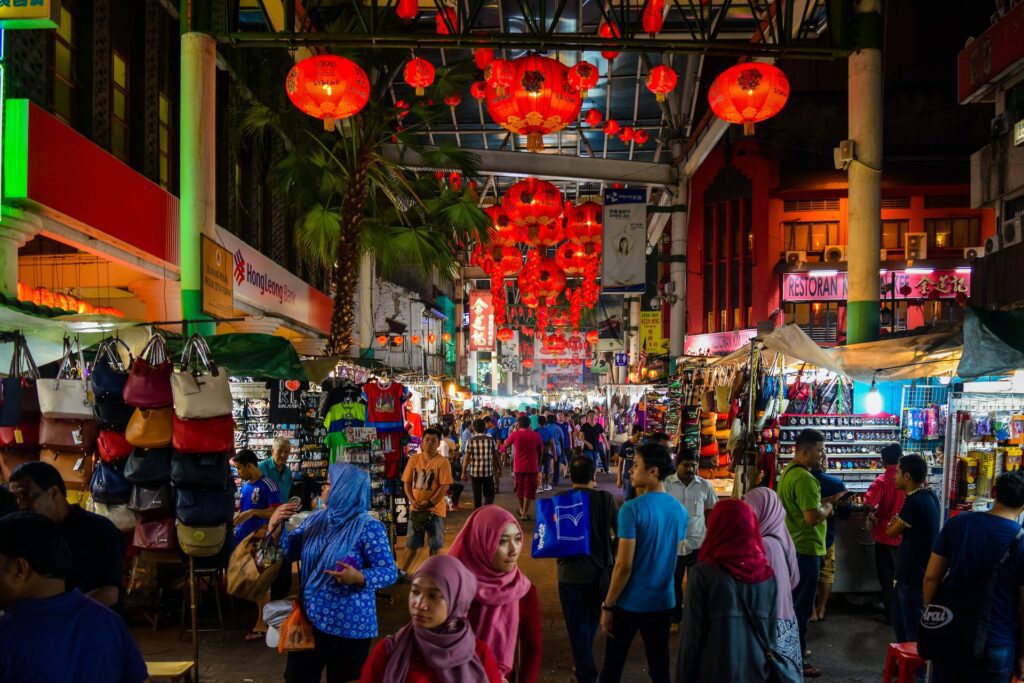 Will you be heading to Malaysia?
Is the new Malaysia digital nomad visa and deal with Airbnb enough to make you include the country on your digital nomad itinerary? It is certainly a great base for exploring Southeast Asia, which has many beautiful beaches, green jungles, fascinating historical sites, delicious cuisines, and unique cultures to discover.