The capital of Queensland, Australia's sunshine state, Brisbane is the third most populous city in Australia with around 2.6 million residents, and 3.8 million in the greater metropolis area that extends as far as the Gold Coast.
Brisbane has all the appeal of a big Australian city, with lots of job prospects, and bustling cultural life, and an international community. But when compared to places like Sydney and Melbourne, it still has a "village vibe", with lots of green spaces, a laid pack approach to life, and big, spacious houses. Plus, it is close to some of the best natural attractions in the country including beaches, mountains, rainforests, and more.
While Australia is a very desirable place to visit, it has more of a local digital nomad community than an international digital nomad community because it is also an expensive country (with strict visa rules). But if you want to digital nomad in Oz, then Brisbane is one of your most affordable options.
Read on as we take a closer look at everything you need to know about being a digital nomad in Brisbane.
Cost of Living in Brisbane
Australia is an expensive place to live, so you aren't going to get the same cost of living savings as with many of the top digital nomad destinations. But Brisbane is a significantly more affordable Australian city than Sydney or Melbourne, plus it has better weather.
The currency in Australia is the Australian Dollar (AUD), and the current exchange rate is around USD1=AUD1.50. Below we'll give costs in Australian dollars
It is also worth noting that there is no tipping culture in Australia and the wages of service staff are included in the price of your meal. Also, while GST applies on all purchases, it too is included in the sticker price.
When looking at prices, it is worth bearing in mind that local salaries tend to be very good. The average monthly net salary in Brisbane is a little more than AUD6,000.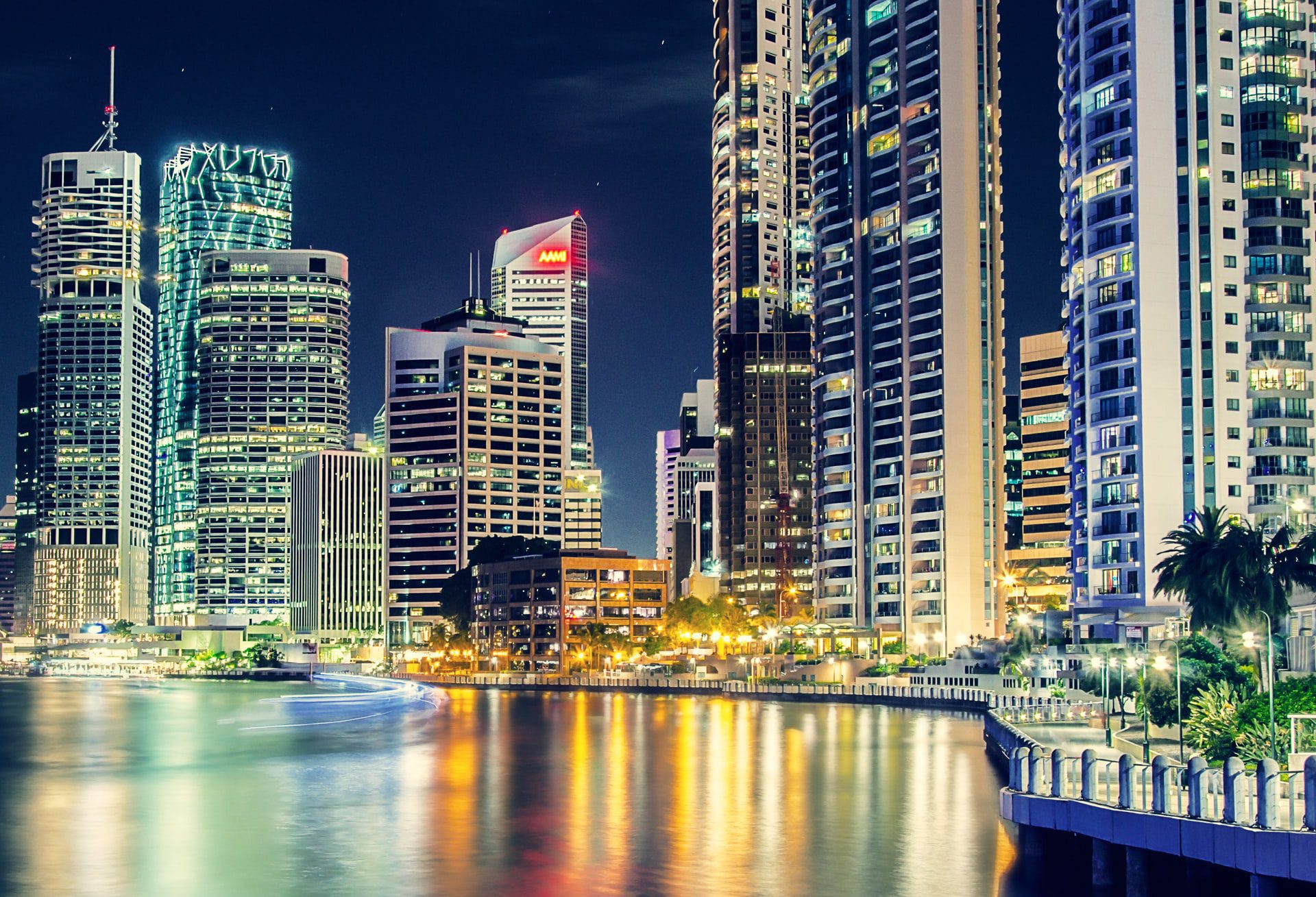 Accommodation Expenses
Accommodation in Brisbane is expensive, but a lot cheaper than in other Australian cities.
If you want to rent your own apartment in the city centre, you will probably be paying at least AUD2,000 a month, though of course prices drop as you head out towards the suburbs.
There are lots of universities and professional learning institutions in the city, so share housing is very common. You can probably expect to pay between AUD200-250 per week for a shared house in the inner suburbs with bills included. Houses also tend to be quite large, with plenty of space, veranda, and backyard. Options are often furnished, which is ideal for a digital nomad.
If you are looking for something more temporary, there are quite a few good hostels in the city which will cost between AUD20-40 per night. There are also quite a few Airbnb options, usually a room rather than the whole place.
Food & Drink Expenses
If you prefer to eat out rather than cook at home, you can expect to pay around AUD20 for a good lunch at an affordable restaurant. There are lots of multicultural options available, and the Chinese food industry is particularly strong.
If you want to go out for dinner with a friend, the two of you can probably expect to pay around AUD100 for a good meal in a nice, but not premium, restaurant.
If you are looking for drinks on top of that, expect to pay around AUD9 for a beer and AUD20 for a bottle of wine when out and about. Be aware that alcohol can only be bought at specially licensed premises. This means you can't buy drinks at the supermarket but have to head to a specific bottle shop. There you can get your hands on a good bottle of local wine for AUD10-15. A lot of restaurants are also BYO, so you can buy what you want and bring it with you.
When you want to cook for yourself, groceries are quite affordable by American standards, and fresh produce and meat are widely available. Expect to pay around AUD1.80 for a litre of fresh milk, AUD3.30 for a loaf of bread, AUD4.70 for a dozen eggs, and AUD20 per kilo for ground beef.
Transport Expenses
Brisbane has a very good public transport system, based mostly on buses since train lines around the city are limited. There is also a ferry service that transports people along the Brisbane River. But your tickets are transferable between the various services. Despite the traffic, buses tend to be very reliable thanks to dedicated bus lanes.
Tickets aren't cheap, you can expect to pay AUD6 for a one-way journey, and a monthly pass will set you back AUD200. Buses generally run until midnight, though extra services are put on all night on Friday and Saturday.
Like many sprawling Australian cities, Brisbane is very much designed for driving and it can be worth getting a rental car. Petrol usually costs around AUD2 per litre, though prices are higher at the moment, like everywhere in the world, at around AUD2.20.
There are plenty of taxis about and they accept card payments, and Uber is also active in the city.
Just a note, the Brisbane River is brown. It's not dirty, this is silt. But still, you won't see people swimming in the river. Sharks have been seen there when it floods. But don't worry too much, the entire state only sees about 5 shark attacks a year.
Benefits of Being a Digital Nomad in Brisbane

Location
Brisbane is a beautiful city, but perhaps one of the best things about it is how close you are to so many other beautiful and interesting places to explore. You could stay for a year and not run out of new places to visit on the weekend.
The Gold Coast is less than an hour's drive and is known as Surfer's Paradise for a reason. Moreton Bay is off the coast of the city and is a great place for scuba diving and water sports. All of the beaches in the area are white and sandy, and the Sunshine Coast just north of Brisbane has some of the nicest, plus some of the best zoological attractions in the country.
Get away from the beach by heading up Mt Tamborine for hikes and waterfalls, or head inland to explore the Gondwana Rainforests. There are also plenty of old-style Australian towns in the vicinity. The most famous might be Ipswich for antiquing, Woodford for music festival, and Nimbin for hippie culture.
If you are in Queensland, you also have to head north on a small plane to spend at least a week exploring the Great Barrier Reef. The capital cities in Australian tend to be well connected by flights, with scores of flights each day between Brisbane and places like Sydney and Melbourne.
Lifestyle
Many people compare Brisbane to New York or London in terms of the fast pace of life, but Brisbane as a much slower and casual pace, while still being a big city with everything you could want on your doorstep.
It is a very green city with lots of outdoor spaces, and since the weather is good all year round, people lead an active and outdoors lifestyle. In summer temperatures rarely get much above 30 degrees Celsius, and in the winter, temperatures still reach the low to mid 20s. It is rare to see temperatures drop below 12 degrees Celsius, even on winter nights.
People tend to have a laid back and welcoming attitude, and recreation and time with family is generally treated as a priority.
As well as being green, the streets are also very clean. Don't drop your litter, or someone will probably approach you and have something to say about it.
Affordable
Australia is an expensive place to live, full stop. But if you want to set yourself up in one of the main east coast cities, then Brisbane is a much more affordable alternative than Sydney. It is also more affordable than Melbourne and Perth. So, while choosing to digital nomad in Australia is always going to be expensive, you get more bang for your buck in Brisbane.
English Speaking
No language barrier for English speakers. But while almost everyone speaks English, you will find that a lot of people speak a different language at home due to the large immigrant community. The most common other languages are Mandarin, Vietnamese, Cantonese, Filipino, Spanish, Hindu, and Samoan.
Negatives of Being a Digital Nomad in Brisbane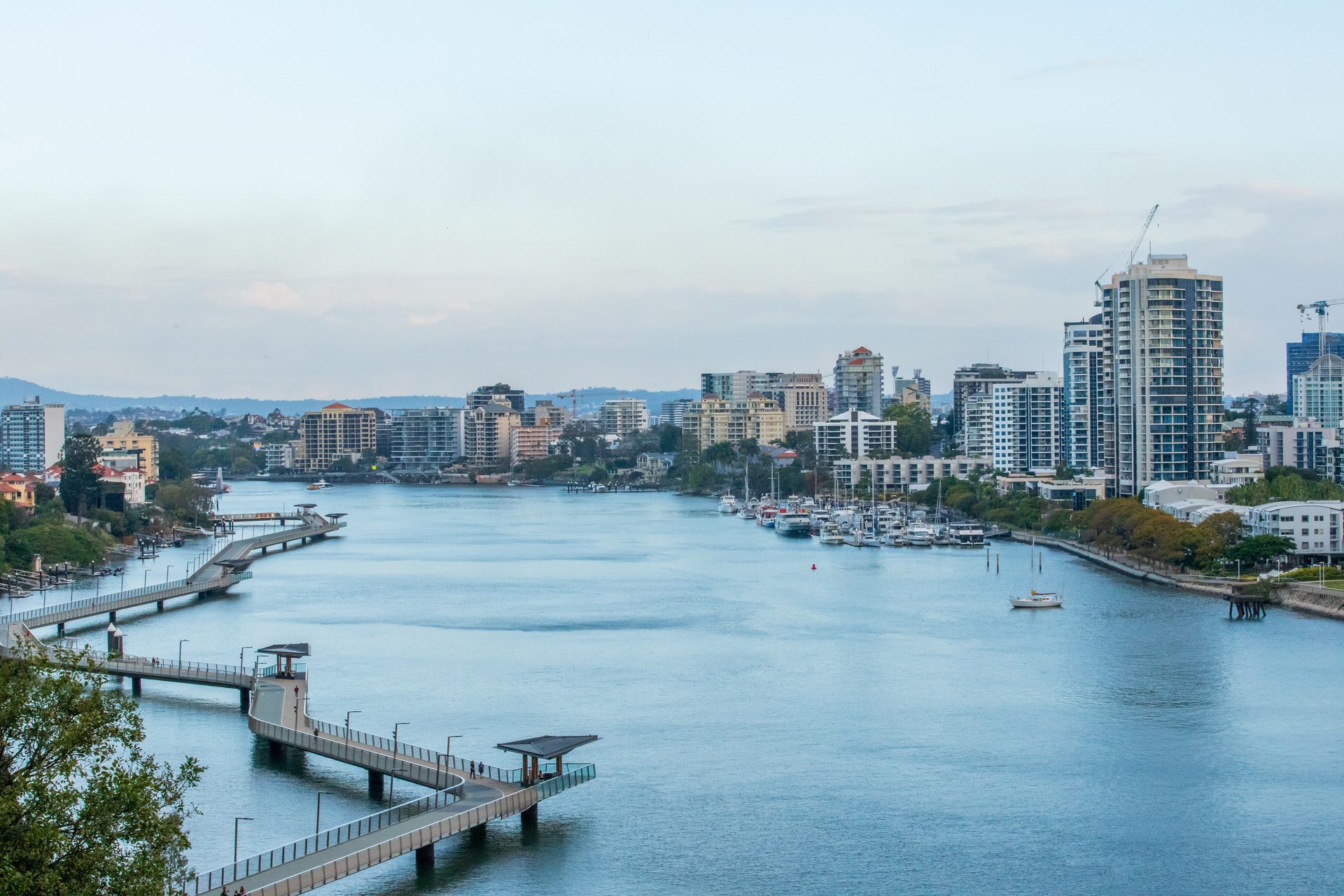 Visas
Australian is infamously strict when it comes to visas, and you need to jump through your hoops to get it done. The easiest visa to get is a standard tourist visa which you can apply for online. Three months is standard, and you cannot work locally, and you have to prove that you have the money to pay for your entire stay before you arrive.
People from certain countries, notably the UK, that are under the age of 30 can apply for a Working Holiday Visa that lets them stay for 1-3 years and also work locally. But it is non extendable, and once you have done it, you can't get it again.
You will also need travel medical coverage for your whole stay in Australia. You can choose the nomad insurance package from SafetyWing. It covers you all over the world, even on trips back home.
Health Care
The health care system in Australia is great with good hospitals and a high ratio of medical professionals for the population. It is also free, but only for Australian citizens. While you will receive emergency healthcare as required and won't be hit with a big bill afterward. But if you want to see a GP or you need other types of medical treatment, you will need to pay, so it is important to have private health insurance.
Dangerous Weather & Animals
The weather is Brisbane is great, with hot but not too hot summers, with temperatures rarely getting above 30, and warm winters, with temperatures always getting up into the low twenties. But the weather in Brisbane, and Australia more generally, can be volatile. We are talking cyclonic storms, heavy fires, and a lot of bushfires, with local foliage catching fire very easily so they spread quickly.
While there are good warning and support systems in place, it can be terrible to be caught up in one of these increasingly frequent disasters.
The animals are pretty dangerous too! We've all heard about Australian crocodiles, sharks, and spiders. But if you live in Brisbane, you won't encounter any of these. You will probably encounter poisonous redback spiders, but they aren't aggressive if you leave them alone, and they are often eaten by the much larger but non-venomous huntsman spider. It is a shock to wake up to one of these giant spiders on your wall, but they aren't dangerous.
There are also a lot of cockroaches in Brisbane, and they get pretty big. Again, they aren't dangerous, but dealing with them can be unpleasant.
Where to Stay
The Brisbane suburbs are actually a great place to live, transport connections to the city centre are good, and there are usually plenty of restaurants and shopping centres wherever you are. But these are our top choices for the best suburbs for Brisbane living.
South Bank
If you want to be in the thick of things and you don't mind spending a bit on accommodation, then South Bank is ideal. It is located on the south bank of the Brisbane River opposite the city centre, and is home to most of Brisbane's cultural institutions, plus a great restaurant scene. When you want to head into the city, just walk across the bridge, which is where you will find the best nightlife.
Fortitude Valley
As you head to the other side of the city centre, you will find Fortitude Valley, which is probably the best place in the city for nightlife in terms of live music and clubs. It has a grungy and cool atmosphere, and you'll find lots of creative types with share houses in the area. Many of the city's coworking spaces are also based here. It can be noisy as there tends to be something going on all the time.
New Farm
New Farm is next to Fortitude Valley on the edge of the city centre, but it is a much quieter neighbourhood. This makes it a favourite for young families that want to be near the thick of things, but also want a quieter lifestyle. It can be quite expensive since it is so desirable.
West End
As you head south, past South Bank, you will come to West End, which is the south side's answer to Fortitude Valley, though definitely less active. It has great bars, markets, shops, and a grungy vibe, and it runs the Brisbane River so there are lots of green spaces.
Sunnybank
If you really need to count your pennies, it may be worth looking at Sunnybank and the surrounding suburbs on the south side. This is because it is near to one of the city's big universities, Griffith University, so it has a lot of facilities to serve that big student community. There is share accommodation, great transport links, restaurants, shopping, parks, and more.
Co-Working Spaces
You will actually find a lot of great coworking spaces in Brisbane since there is a big focus on supporting start-ups and young entrepreneurs. This is something that digital nomads can benefit from as well. Some of the university-based options are the most affordable.
There are also quite a few free places where you can put your head down and get some work done. Australians love their coffee, and there are plenty of coffee houses. Most have good Wi-Fi and power points and are happy to let you work there in peace for at least a few hours, as long as you down a couple of flat whites.
If you are looking for somewhere quieter to spend more time, then the State Library at South Bank is a great place to set up camp.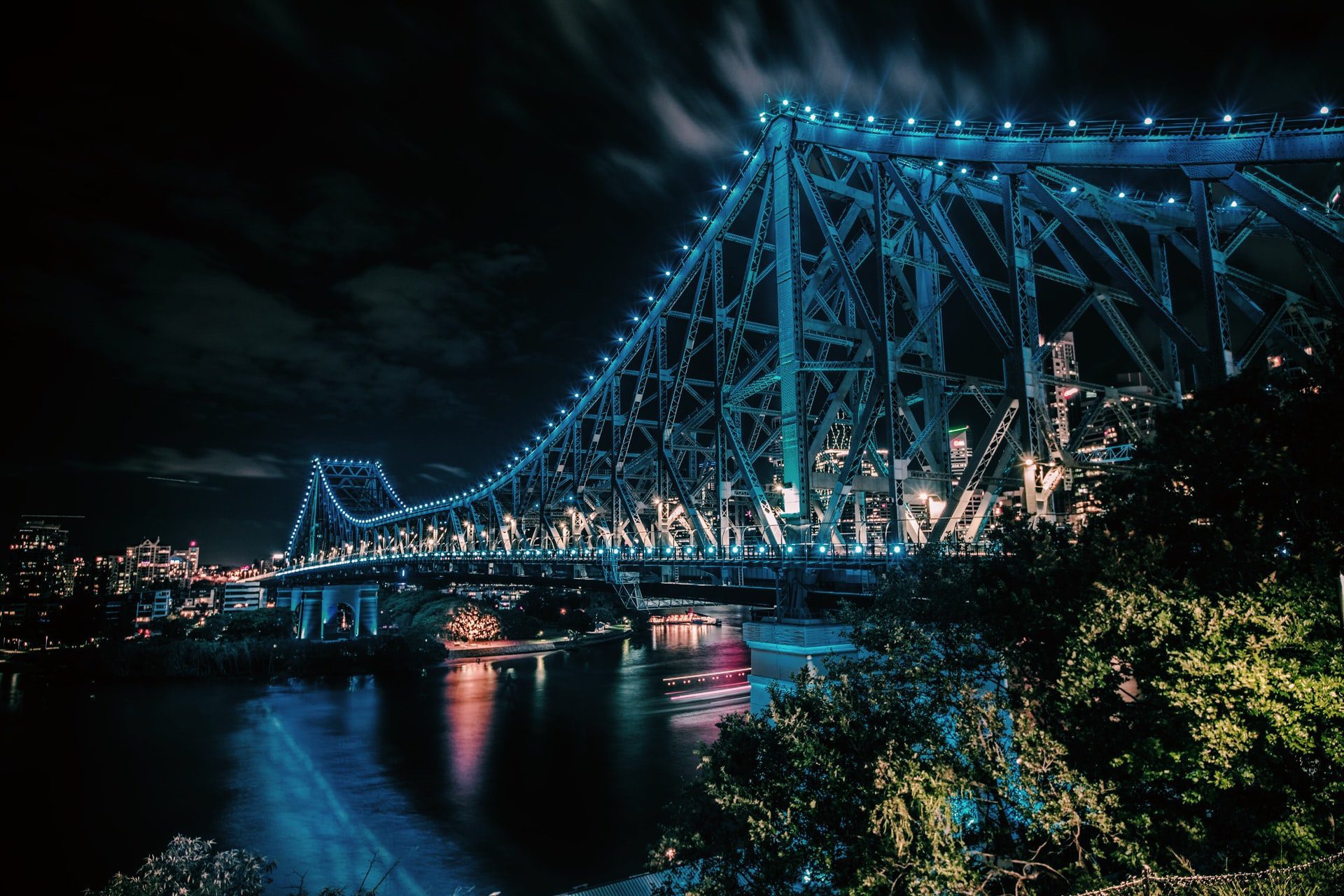 This co-working space is run by the Queensland University of Technology (QUT)'s Creative Enterprises Initiative too help new businesses develop. They are focussed on screen, music, media, design, and fashion. It is located on the campus itself, offering access to lots of university facilities. It is affordable starting at AUD110 per month.
This coworking space actually has five locations in Brisbane and on the Gold Coast, including one right in the city centre. It offers both long term membership packages and day passes. They boast that they have helped launch 600 businesses, and they are very focussed on business support, offering things like discounted tax and legal services for members.
This location was designed specifically with tech start-ups in mind, so it provides both space and opportunities for connections and collaborations. You can hire desks, board rooms, and even lecture theatres as required. A standard drop-in day pass starts at AUD33. It is only open during standard working hours Monday to Friday.
Salt Space stands out because it is family owned and run, and you can really feel it in the atmosphere. There are hot desks and private working studios, and you can choose between open creative spaces and private options for deep work. Host desk for just AUD20 per day or bet an unlimited membership from AUD150 per month.
This is one of the oldest coworking spaces in Brisbane and is designed for flexibility, offering 24-hour access to members. The Wi-Fi is impressively fast, and there are often events designed to inspire collaboration. The flexibility means that it can be pricey, starting at AUD150 for weekly access and AUD395 for monthly access.
The Verdict
Australia is ranked among the top in the world when it comes to lifestyle and liveability, but it is a relatively expensive country to live in. But if you want to live in one of her beautiful east coast cities as a digital nomad, Brisbane can be a great choice, since it is noticeably cheaper than other big Australian cities such as Sydney and Melbourne.
Brisbane is located right in the centre of a great natural hinterland full of beaches and rainforests, and the people there tend to support a great work-life balance, ideal for digital nomads wanting to make the most of their time in Australia.