Bogotá, the capital of Colombia, is an exciting city of 11 million people where you will never run out of new experiences. While Colombia has a reputation for being a rougher part of the world, it is working hard to modernize and improve safety. This has seen many excellent facilities for digital nomads pop up in Bogotá.
This is one of those cities with an excellent cost of living and where the coffee culture and nightlife are exciting, and there are many wonderful places to visit in the close vicinity. It is ideal for healthy nomads who like to cycle, and who are keen to mix with locals and work on their Spanish.
Read on for everything you need to know about Bogotá if you are considering making it one of your destinations as a digital nomad.
Cost of Living in Bogotá
Bogotá has a much more affordable cost of living than many other destinations in South America. This includes other Colombian cities, such as Medellin, which have become hotspots for digital nomads.
The currency in Colombia is the Colombian Peso, also known as the COP. Currently, 1USD is worth about COP4,000. The COP has been dropping fairly steadily against the USD for the last year, so you get quite a bit of bang for your buck if you are visiting or earning in a foreign currency such as USD or EUR when you are in Bogotá.
Accommodation Expenses
If you are looking for accommodation in Bogotá, you will probably find many options on Airbnb. If you are planning to stay for a few months and you find something that you like, your best bet is to book for a few weeks, and then negotiate a better rate for a long-term stay with the owner. You can probably expect to pay around USD20 per day.
If you have good Spanish and you are willing to deal with the local rental market, you can probably get an apartment in a good part of the city for between USD300 and US500 depending on the size and the location. "Tourist tax" applies, so if you have local friends, ask them to negotiate the contract for you.

Food & Drink Expenses
You can eat well in Bogotá for very little. Look out for the restaurants most popular with locals to get a generous plate of local dishes for less than USD5 per meal. If you prefer something fancier, you can get a meal for two at a smarter restaurant for around USD20.
Drinks, however, are relatively expensive. Expect to pay around USD1.50 for a local beer and USD2.50 for a local beer when you are out and about.
Must try dishes include Ajiaco, a steamy chicken and potato soup, Changua, a soup made from milk, poached eggs, and spring onion, and Caldo de Carne, a beef soup. Arepa make a great lunchtime snack. This is a pocket bread filled with whatever you fancy on the menu.
When you are stocking up the fridge, head to one of the 44 fruit and vegetable markets in the city for the best produce at the best price. If you aren't sure where to start, head to Paloquemao just outside of the city centre.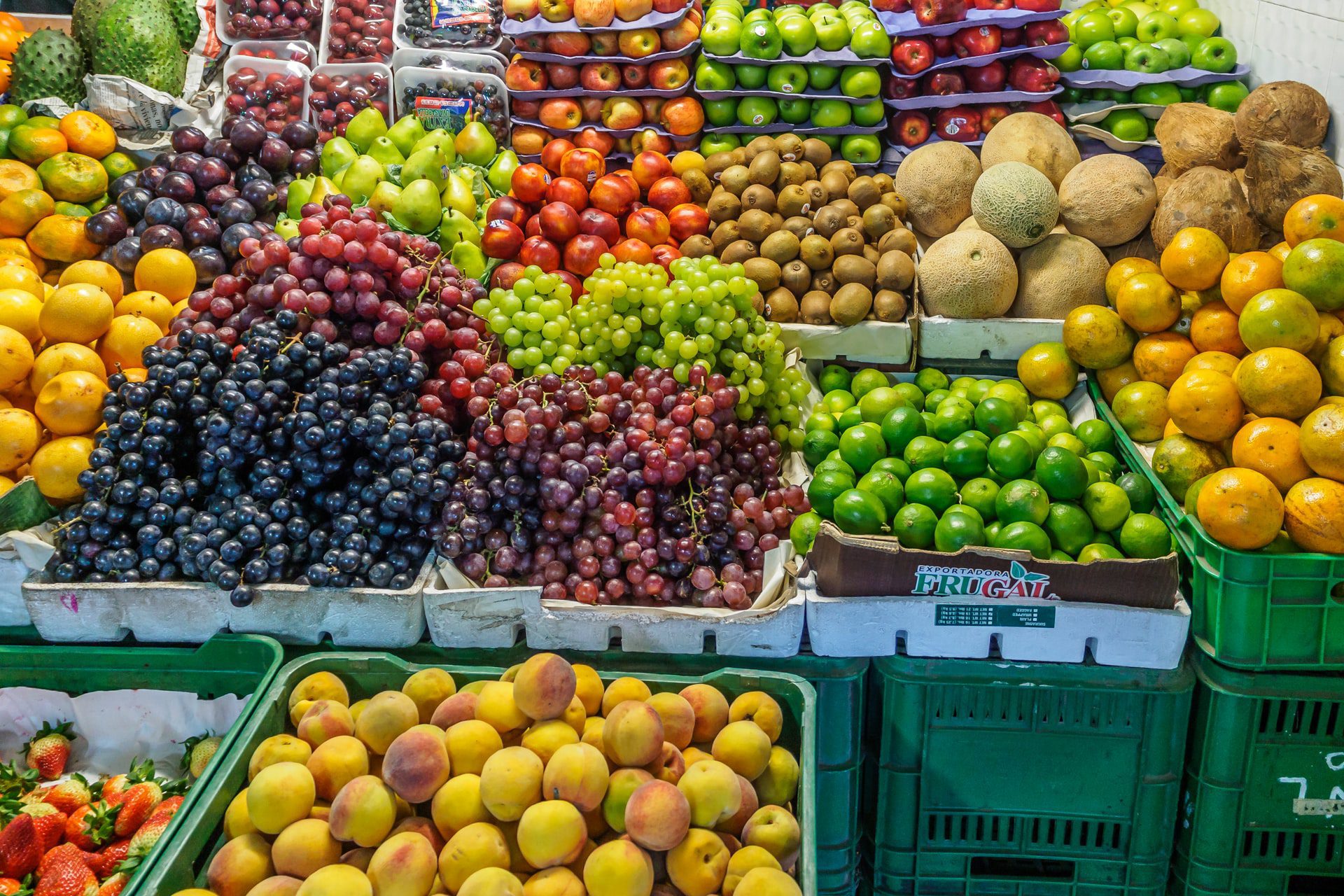 Transport Expenses
While walking is always a great way to discover a city, Bogotá is a big city, so this is not always feasible. If you can get your hands on a bike, this is a great way to get around during the day as there is a network of almost 400km of bike paths, so you can cycle in relative safety.
The best public transport is the TansMilenio bus system. Get a smart card to hop on and hop off and expect to pay around USD0.50 per one-way trip.
If you are moving around at night, taxi is your safest bet. There is an app not unlike Uber that supports the local taxi system, so you can order your car and know your fare before riding. There is a minimum charge of USD1 per taxi ride. You can also hire a taxi to take you around to various places for around USD5 per hour. It is not generally considered safe to hail a taxi in the street.

Benefits of Being a Digital Nomad in Bogotá
Good Facilities for Digital Nomads
Bogotá has great facilities for digital nomads, largely because it has great facilities for small businesses that aren't yet big enough to have their own premises. This means that you might find yourself working alongside local entrepreneurs, which can be a great source of positive energy.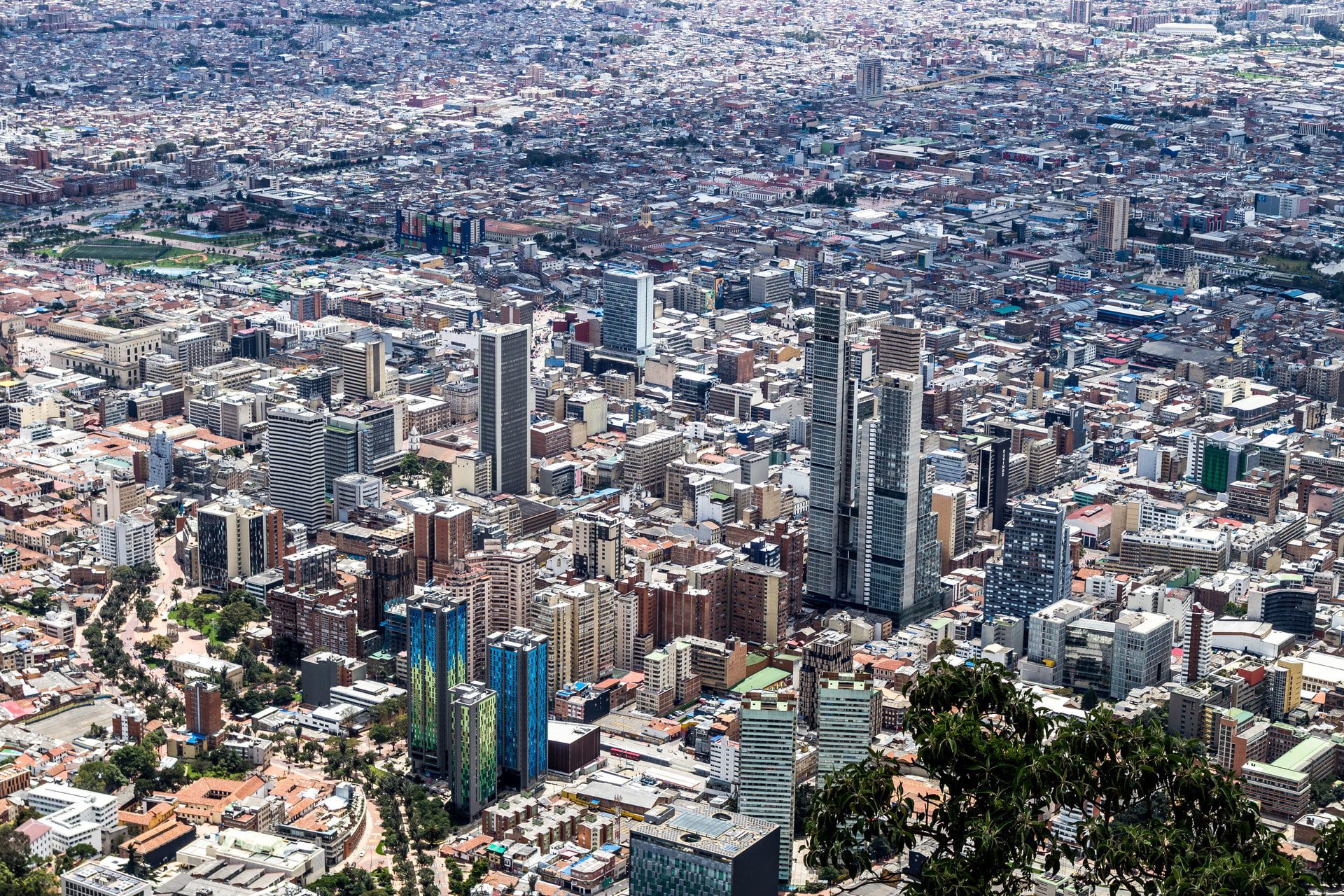 Beautiful Country on Your Doorstep
Colombia is full of amazing natural wonders, and most of them are relatively easily accessible from Bogotá as the nation's capital and most populous city. Spend weekends at Tayrona National Park, San Andreas Island, the Tierradentro Tombs, or at the Sanctuario de Las Lajas. These great spots are less overrun by tourists than similar spots in other parts of the world.
Low Cost of Living
Despite being a big, international city, Bogotá still has one of the most affordable costs of living in South America. If you make careful choices, you can live in Bogotá as a digital nomad comfortably for around USD500 per month. If you want to treat yourself, you should still be able to live comfortably for less than USD1,000 per month.
Nightlife and Coffee Culture
It should be no surprise that Colombia has some of the best café and coffee shops that you will find anywhere in the world. It also has a relaxed but vibrant nightlife. The music is good and the locals friendly, but places tend to be laid back in terms of dress code and seating arrangements.
Negatives of Being a Digital Nomad in Bogotá
Moderate Internet Speeds
While internet speeds aren't terrible, depending on the type of work you do, you might not be pleased. You can expect average download speeds of around 25Mbps and upload speeds maxing out at around 15Mbps.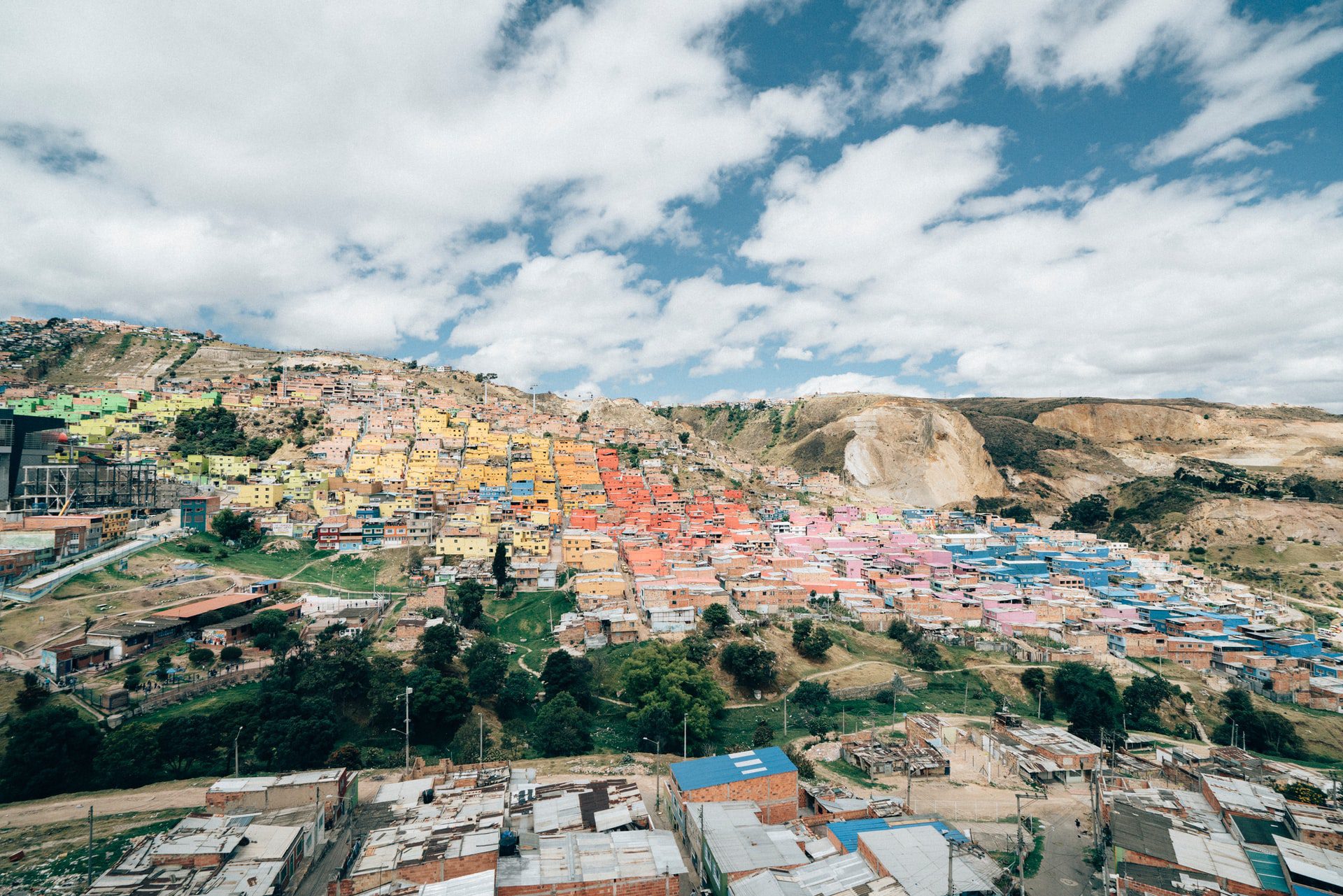 Safety Concerns
While Bogotá, and Colombia in general, are nowhere near as dangerous as they were only 10 years ago, you still do need to use your common sense. There are parts of the city that will simply be out of bounds for you as a visitor, and you will need to educate yourself on where these are. As in any big city, petty crime is an issue, and foreigners are often targeted.
High Altitude
Bogotá is 2,640m above sea level. At this altitude, you might find yourself getting tired from physical activity more quickly, and struggle with basic things if you have issues with your fitness. The high altitude also means that temperatures can drop very low, especially on winter nights. The sun will be shining, but you might still want to wear all the clothes that you own!

Other Things to Consider
Visa
It is relatively easy to get a visa to spend up to six months in Colombia at a time in any given year. Most visitors are able to enter visa-free for a 180-day stay on arrival. Once there, you can apply for a further 180-day extension.
It is recommended that you have travel and medical insurance during any trip you take as a digital nomad. You can choose providers who cater to nomads like SafetyWing, who have a nomad insurance package that even covers Covid-19.
Language
Spanish is the mother tongue in Colombia, and most locals only speak very basic English. If you plan to spend an extended period of time in the city and want to get to know the locals, brush up on your Spanish. People in the city tend to be friendly and welcoming and will meet you halfway if you make the effort.
Other Cities
Bogotá is only one of many digital nomad-friendly cities in Colombia. You should also consider spending time in Medellin, Cartagena, and Barranquilla.
Safety
Despite Colombia's reputation, Bogota is considered a relatively safe city. It has a lower crime rate than many American cities, such as Indianapolis. But like many South American cities, there are corners of the city that are for locals only. It is important to respect these unwritten rules.
Day Trips
There are many interesting places that you can visit as a day trip from Bogotá. Top among them are the Zipaquira and Nemocon salt mines, Fusagasuga coffee plantations, Lake Guatavita, La Chorrera Waterfalls, and Chicaque Nature Park.

Where to Stay
La Candelaria
If you aren't staying for long and you are keen on sightseeing, here you will be close to all the top destinations on your list. It is an atmospheric suburb with narrow cobbled streets and centuries-old buildings everywhere you look.
Cahpinero
This hip stretch of Bogota covers several neighbourhoods including La Zona Rosa and Chico y el Parque 93. This area is generally affluent and young with a lot of university activity in the area. This is a great choice if you want to enjoy a Bohemian vibe with restaurants and boutique shops on every corner.
Usaquen
This corner of the city is charming with Spanish colonial-style buildings and lots of little restaurants and bars. It offers comfort at an affordable rate and is home to a very popular weekly flea market.
Co-Working Spaces
If you like working in a space with a lot of energy, you will find no shortage of good cafes serving excellent cuppas in Bogota. Most have decent internet speeds, but they can start to lag when things get busy. Try these coworking space for a more focussed (and speedy) work day.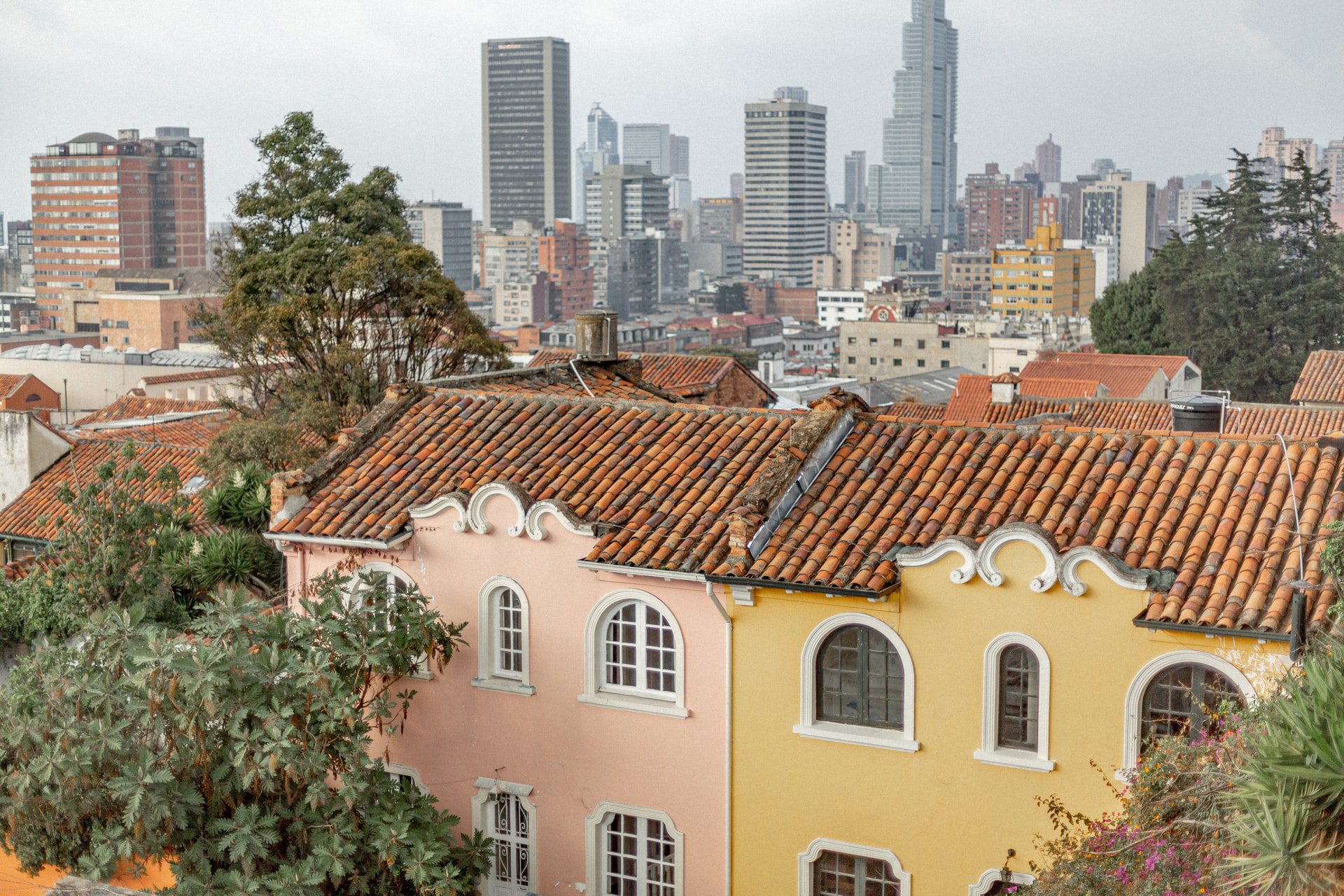 Varietale (Javianera)
This is a coffee shop rather than a coworking space, but it is super-friendly for digital nomads. The coffee is excellent and there is plenty of seating that the owners don't mind you using for hours as long as you are also sipping a brew. Arrive before the lunchtime rush to get a table near a power socket.
CoWo (Chico Notre or Quinta Camacho)
CoWo has two locations in Bogotá, in Chico Norte and Quinta Camacho. They are large residential homes that have been converted into stimulating coworking spaces. They focus on hot desks rather than private offices, and you can rent by the month, or buy 20 hours over the course of a month for just USD30 per month.
Emprendu (Zona T)
This is a coworking space and coffee house combined that can accommodate up to 400 people at a time. This space is popular with local entrepreneurs that aren't yet ready to invest in private offices. This makes it one of the best networking venues in the city as well.
Selina (Chapinero)
This successful coworking chain has recently opened a location in Bogota, which is quickly becoming popular. It feels like a mix between Google head office and a University professor's private den. They have many flexible passes for different types of workers but are also one of the most expensive options in the city.
The Verdict
Bogotá often sits in the shadow of Medellin when it comes to digital nomad destinations in Colombia, but it deserves a second look! It is the financial and commercial hub of the country with more than half the population. There is a lot going on for digital nomads if you take the time to look below the surface.
You don't have to look hard to see what is going on in terms of culture and nightlife. The city is full of museums and historic spots, restaurants and bars, and the Latin American lifestyle: that means taking the time to enjoy yourself!
Bogotá is one of the most affordable big cities to call home in South America and makes a great base for exploring the north of the continent.