Rio de Janeiro is one of the most vibrant cities in South America known for its beautiful beaches, perpetual sun, big city amenities, but distinctively local vibes. Carnaval, samba, football, Capoeira, Rio has it all.
Many digital nomads are attracted to Brazil, and specifically Rio, because it is an affordable place to live that mixes local culture and international amenities in just the right way. It is also a city that is built to be enjoyed. Beaches line the city on one side and mountains on the other, and in between, you are never more than a stone's throw away from a bar or a party.
This is a truly 24-hour city, with something to do every day and at every hour. Most locals are very friendly and keen to learn about visitors, help them out in any way that they can, and invite them into the community.
It is worth noting that Rio is a relatively dangerous city and home to some of the world's most infamous favelas. Crimes of opportunity are common, and visitors should be careful.
Nevertheless, there are a thousand good reasons why digital nomads should be putting Brazil on their list of places to pass through.
Cost of Living in Rio
While Rio is one of the most expensive places to live in Brazil, behind Sao Paulo, it is a highly affordable city to call home by international standards.
Accommodation Expenses
Short-term rentals are quite common in Rio, so you may be able to find an apartment and rent like a local. There don't tend to be complicated background checks and credit checks like in other places. Expect to pay around RS2,000 per month for a single-bedroom apartment in the city center and RS4,000 for a three-bedroom apartment.
If you are looking for something more short-term, you can probably expect to pay the equivalent of US$30 per month for either a decent (but not five-star) hotel or a nice Airbnb. The choice is then really between the amenities of a hotel and the privacy of an Airbnb. If you are looking for something cheaper, then a hostel will set you back around RS100 per night.
Food & Drink Expenses
It is possible to eat well on the cheap in Rio if you know where to go. There are many restaurants where you can fill your plate from the buffet and get three pieces of meat from the churrasco (barbeque) for around RS20, which is less than US$5. But then there are other restaurants that do the same, but cost three, four, or even five times as much.
Location is a significant factor. If you are at one of the popular tourist locations, for example by the beach at the Copacabana, expect to pay significantly more. For example, while a can of Devassa Cerveja (beer) might cost you RS2.50 in the supermarket and RS4 at a street bar, you can expect to pay RS8-10 for that same beer on the beach!
Eating at home is affordable by international standards, though prices have been consistently rising as the price of fuel goes up. But you can get three paes (bread rolls) at the corner bakery for RS1, grab a bunch of bananas for just RS2, and get good quality meat for putting on the barbeque for around RS20 per kilo. If you buy local foods and ingredients, expect them to be affordable. But if you want anything imported, it tends to be expensive. Expect to pay RS20-30 for a small jar of Nutella.
The same is true of drinks! Local beers such as Schin and Devassa are highly affordable, but something like a Heineken or a Stella will cost more than twice as much. Similarly, you can get a strong caipirinha made from local cachaca for less than RS10. But if you want a gin and tonic or a rum and coke, it might cost you three times as much. The selection of wine available is also limited. For the best tastes and prices look for Argentinian or Chilean options.
Street food is tasty and affordable. You can pick up a mini-salgado, such as a colchina or a kibe, for just RS1 each. You'll see people gathering around the small stalls and eating four or five with a cup of juice. If you want something more filling, grab a decent-sized pastel for around RS10.
One of the must-eat foods in Brazil is Acai, and it is significantly more affordable here than in other parts of the world. There are many Acai-by-the-kilo shops where you can make your own acai bowl with a variety of toppings for between RS4-5 per 100 grams.
Transport Expenses
The cost of public transport in Rio is affordable. You can get a one-way bus or train ticket to most places in the city for RS4.30, which is less than US$1, and affordable monthly passes are also available. Rio also has a pretty good bike-sharing scheme, and it is such a beautiful city that there are many places that you might want to walk.
But it is worth bearing in mind that Rio is a relatively dangerous city, so while a place might be close enough to walk, it is not always safe to do so. Gangs control many areas of the city and street crime, in particular petty theft, is very common. Theft is not limited to the streets. It is very common for thieves to enter buses and trains and rob everyone on board.
For this reason, it is unsurprising that ride-sharing apps such as Uber are becoming increasingly popular in Brazil as a safer alternative. These rides generally cost about 30% less than a taxi. However, care should be exercised here as well, as thugs may carjack an Uber to use their car to find other victims. Always make sure that the photo of your driver matches the photo that they have given in their app. Also, never wait for your uber outside with your phone in hand – only go out when the car has arrived.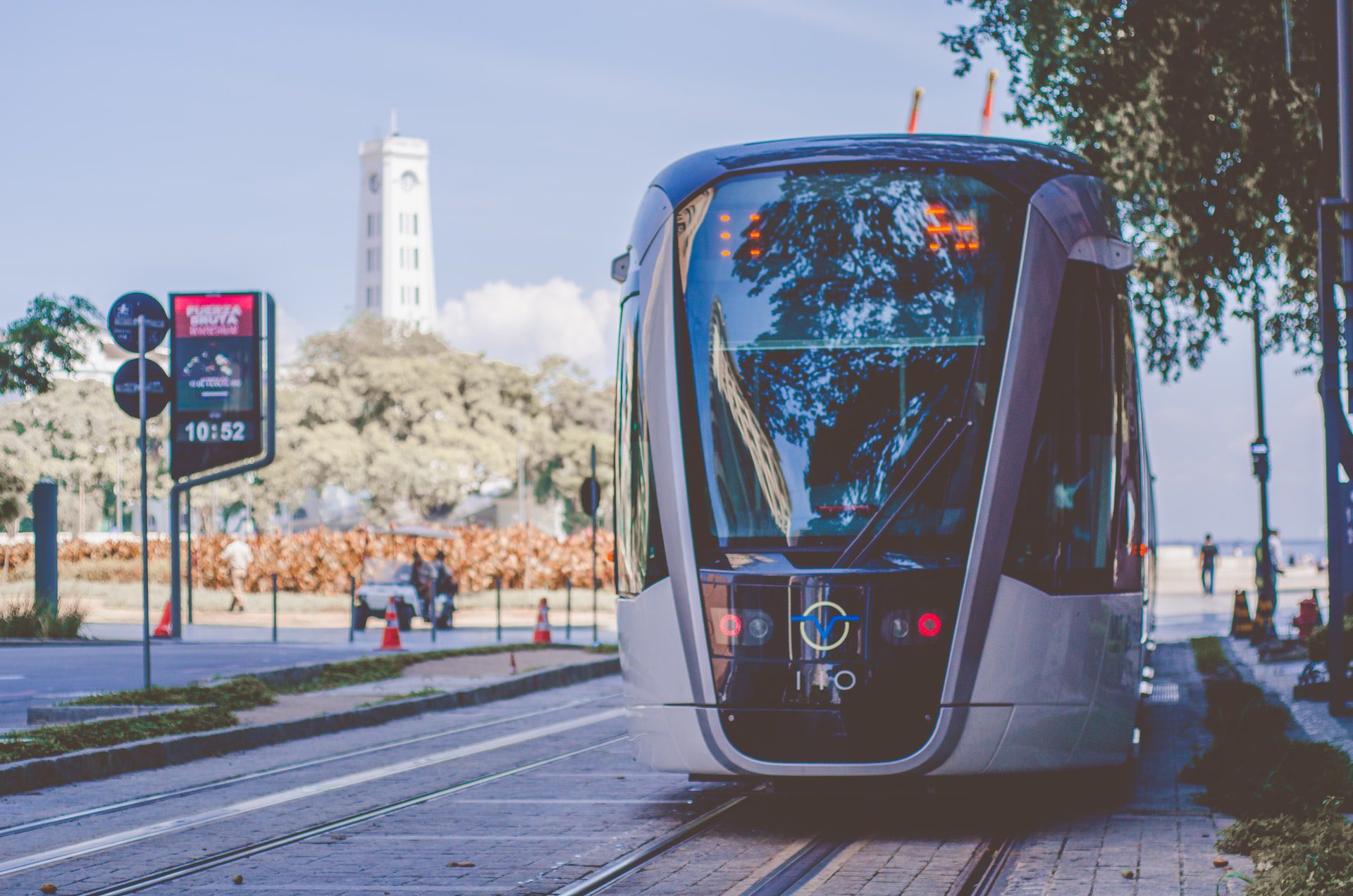 Benefits of Being a Digital Nomad in Rio
Affordable
While Rio is one of the most expensive cities to live in Brazil, it is highly affordable by international standards. Accommodation and food are cheap, which leaves more space for exploring this corner of the world.
Metropolitan
Like most Brazilian cities, Rio has a uniquely Brazilian flavor, but unlike most Brazilian cities, you can still find many of the amenities that are taken for granted in big European and American cities.
Quality of Life
Brazilians believe in enjoying life, and the city is built for that purpose and there is no shortage of bars, restaurants, and entertainment available every day of the week.
Interesting Culture
Brazil has a particularly vibrant culture that many visitors fall in love with. Brazil has many distinctive music and dance traditions that are only possible to imbibe on the streets. The country also has a strong affinity for Reggae, so you can expect to find reggae music and images of Bob Marley around the city.
Natural Landscape
Most people will know about Rio's beaches, but you also don't have to go far to find amazing, hikes, waterfalls, and other natural wonders. While you can find a lot of great nature in the city, some of Brazil's best destinations are also just a short journey away.
Ilha Grande is just three hours away on the bus and is ideal for both snorkeling and trekking. Arraial do Cabo is about two and a half hours away and is called the Diving Capital of the country. There are also magnificent caves and friendly dolphins. Serra dos Orgaos is a national park about two hours away with mountains and cliffs galore to hike, plus waterfalls to wonder at and lakes to swim in.
Nomad Friendly
Rio is nomad-friendly compared to most of the other cities in Brazil. You'll find some good coworking spaces and a negligible time zone difference from the United States.
Negatives of Being a Digital Nomad in Rio
Safety
The biggest concern with Rio is that it is a dangerous city. It is well known for its favelas, where people who aren't members of the local community best not enter.
Street crime is also very common, with thieves robbing both locals and tourists, often at gunpoint, on the beaches and on the buses. Carjackings are common.
While you will notice a strong police presence in Rio, these are military police, and there is a chance of getting caught in the crossfire when police and gangs come together. Racial profiling and discrimination by the police is also commonly reported.
Internet
While you will have no problem finding internet in Rio, the speeds are not great. You may have to settle for a fluctuating 25MB connection. You'll notice the drop in speed if you are accustomed to GB connections.
Language
Rio is not one of those places where you can expect everyone to speak a little bit of English. While you will surely find some people who know the language and are keen to practice with you, it is important to know a bit of the local language to get by on a day-to-day basis.
Sexism
Female travelers: be warned. Sexism, called machismo locally, is alive and well in Brazil. You should expect men to come up to you in the streets and tell you how beautiful you are. While this might seem flattering at first, you will soon realize that this is a symptom of a culture where men see and treat women as mothers, wives, and lovers, and not as equal to themselves.
Other Things to Consider
Visas
Brazil does not currently offer specific visas for digital nomads, but British, American, and European nationals can enter the country for 90 days without a visa and have the option to extend for an additional 90 days after arrival. Australians, Kiwis, and nationals from a variety of other countries will need to obtain a visa from their local Brazilian consulate before traveling.
Make sure you have travel and health insurance while travelling. If you feel confused about packages and policies, you can opt for providers who cater especially to digital nomads like SafetyWing.
How to Find Accommodation
Of you want to live like a local in Rio, you might need to try and find accommodation like one too. That often means walking around the streets in the area where you would like to stay and looking for a "alugar-se" sign. There will be contact details to get in touch and negotiate the space.
If you prefer to secure your accommodation in advance, you'll have less choice, but more and more properties are how getting online. If you want to rent your own place, try the OLX app as a good place to start. If you are looking for a room in a shared place with other digital nomads, then log onto Anyplace to see what is available.
One of the most important things to consider is where you will stay, as not everywhere in Rio is safe. Consider the following neighbourhoods.
Botafogo & Flamengo
This area of the city, located near the Sugar Loaf Mountain, is popular with students and has a vibrant culture and nightlife. You are only a short metro ride away from some of the best beaches in the city.
Copacabana
Copacabana is iconic with golden beaches and fantastic views of the Sugar Loaf and Christ the Redeemer. This is a great place to meet locals and other tourists, both international and people from other parts of Brazil. Foodies will find the best eats and drinks in the city here.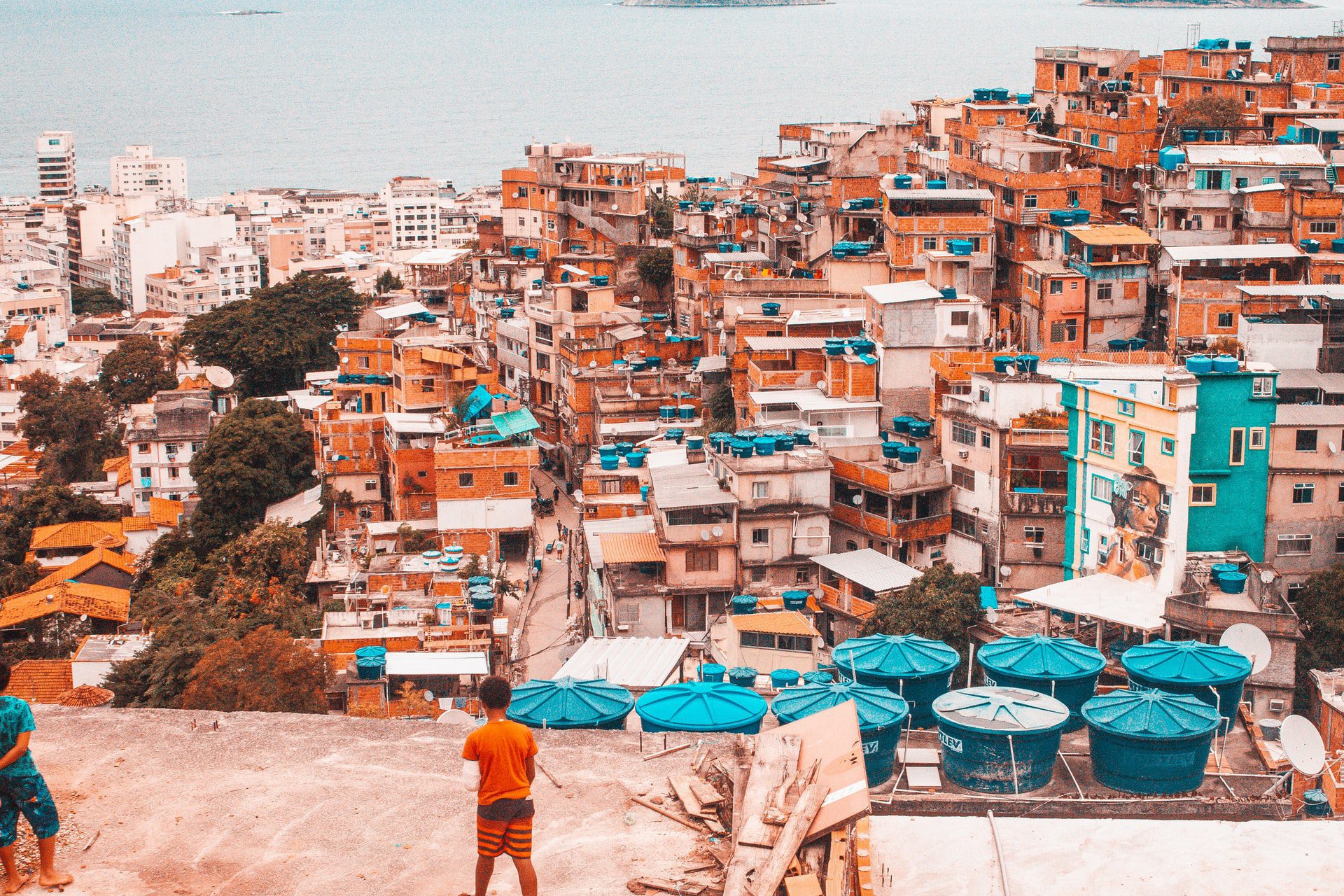 Ipanema
While Ipanema is very close to Copacabana, it tends to feel a bit more sophisticated and more expensive. It also has some of the best surfing in the city.
Jardim Botanico
This area is more serene and secluded than the beachfront of Rio. It is a leafy and tranquil residential area, and close to the city's famous botanical gardens. But there is still plenty of good bars and restaurants here.
Leblon
Leblon is another beachfront section of the city but feels a bit further out of the centre. It is ideal if you are looking for a quieter corner of sun, with fewer tourists. But there is still plenty to do, and there is a string of lively restaurants and bars considered among the best in the city.
Lapa
While Lapa has been recently rejuvenated, it is still one of the best places to find traditional Brazilian culture and cuisine. This is a particularly good location if you are looking for samba! There are some great spots for photos with the traditional colonial architecture.
Santa Teresa
This is a hillside neighbourhood flanked by jungle-like vegetation. It is a great place to explore on foot as you walk the winding cobbled streets and pop into cute shops and restaurants. There are some great restaurants here for cuisine from other parts of Brazil.
Co-Working Spaces
Internet cafes are a relatively new concept in Rio, so you can imagine that there still aren't a huge number of co-working spaces in the city. However, the relatively small number does mean that digital nomads tend to concentrate around them, contributing to the vibrancy of the local digital nomad community.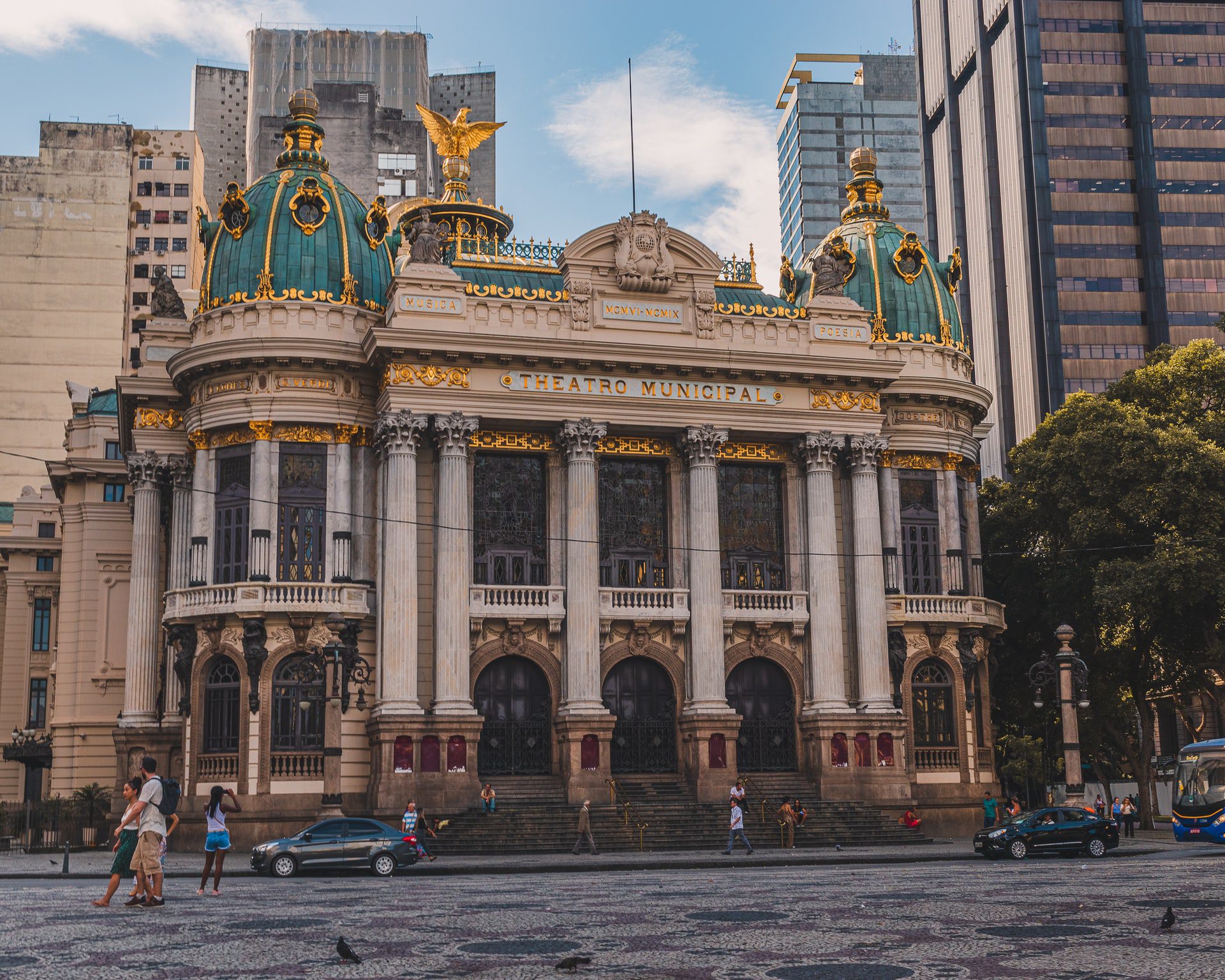 If you are staying near the Copacabana, this is your local and one of the most popular in the city. It has 23 hot desks and a variety of meeting rooms available to rent. Prices start from RS235 per month.
This coworking space is located downtown close to the Santos Dumont airport. The communal working space is "cozy", with space for just 14 people, so it is important to always book ahead of time. Prices start from RS65 per day, and monthly rates are also available.
Position in Botafogo, this is a creative hub for 15 people, with whiteboards, couches, and other trendy amenities. It is also one of the more expensive options, with prices starting from RS1,963 per month.My Office
Located in Barra da Tijuca, this coworking space offers great views of the beach and is close to the shopping-lined streets. There is enough space for 40 people per day and is open 24 hours a day. Packages start from $226 per month.
The Verdict
Rio is one of the most exciting cities in Brazil and many foreigners descend on the city to experience Carnaval, football fanaticism, and life that is characterized by rhythmic beats.
An international hub, the city is a great base for exploring South America, though you'll never run out of things to do on your doorstep.