While most people think of Rio when they think of Brazil, the megacity that is Sao Paulo has a lot to offer to travellers and is a fantastic destination for digital nomads.
Sao Paulo is the world's fourth-biggest city with more than 20 million inhabitants and is the largest city in South America (or indeed the Americas). As you walk the streets, you will discover scores of different nationalities, each bringing their own spice to the Brazilian melting pot. The result is a city that is avant-garde, innovative, and multifaceted.
Often called the New York of the south, Sao Paulo never sleeps, and you need quite a lot of energy to keep up with the fast pace of living here. With hundreds of museums and cultural sites, and more bars and restaurants than it is possible to count, you will never run out of things to discover in Sao Paulo.
Despite its enormous size, Sao Paulo is less dangerous than Rio. It is also increasingly well-equipped to accommodate remote workers and technology entrepreneurs.
Cost of Living in Sao Paulo
Sao Paulo is the third most expensive city in Brazil, behind Rio and Brasilia, so you do need to be a bit careful with your pennies to make setting yourself up here as a digital nomad worthwhile.
Accommodation Expenses
If you are staying in Sao Paulo for only a short period of time, a hostel can be your most affordable and convenient option. You can get a decent private room for around USD10 per day.
If you are staying longer, you will probably want to look at renting privately, but this is not always easy. If you rent through official channels, there are lots of hoops to jump through. You will need to apply for a local CPF (tax number) and provide proof of address and income. These will need to be translated into Portuguese. Expect to be asked to pay a security deposit worth around three months' rent.
You can be better off trying to find something privately through friends and contacts where they might relax the rules a bit for you. Check out the nomad lists of Facebook for Sao Paulo to start making connections.
You can expect to pay at least USD500 per month for an apartment in a safe area of the city.
If you can't face the paperwork, your next best option is Airbnb. Book a week or so through the site first, and then try and negotiate directly with the owner for a longer-term stay. You might find that they are quite happy to help you out since foreigners are often considered more reliable sources of income than locals.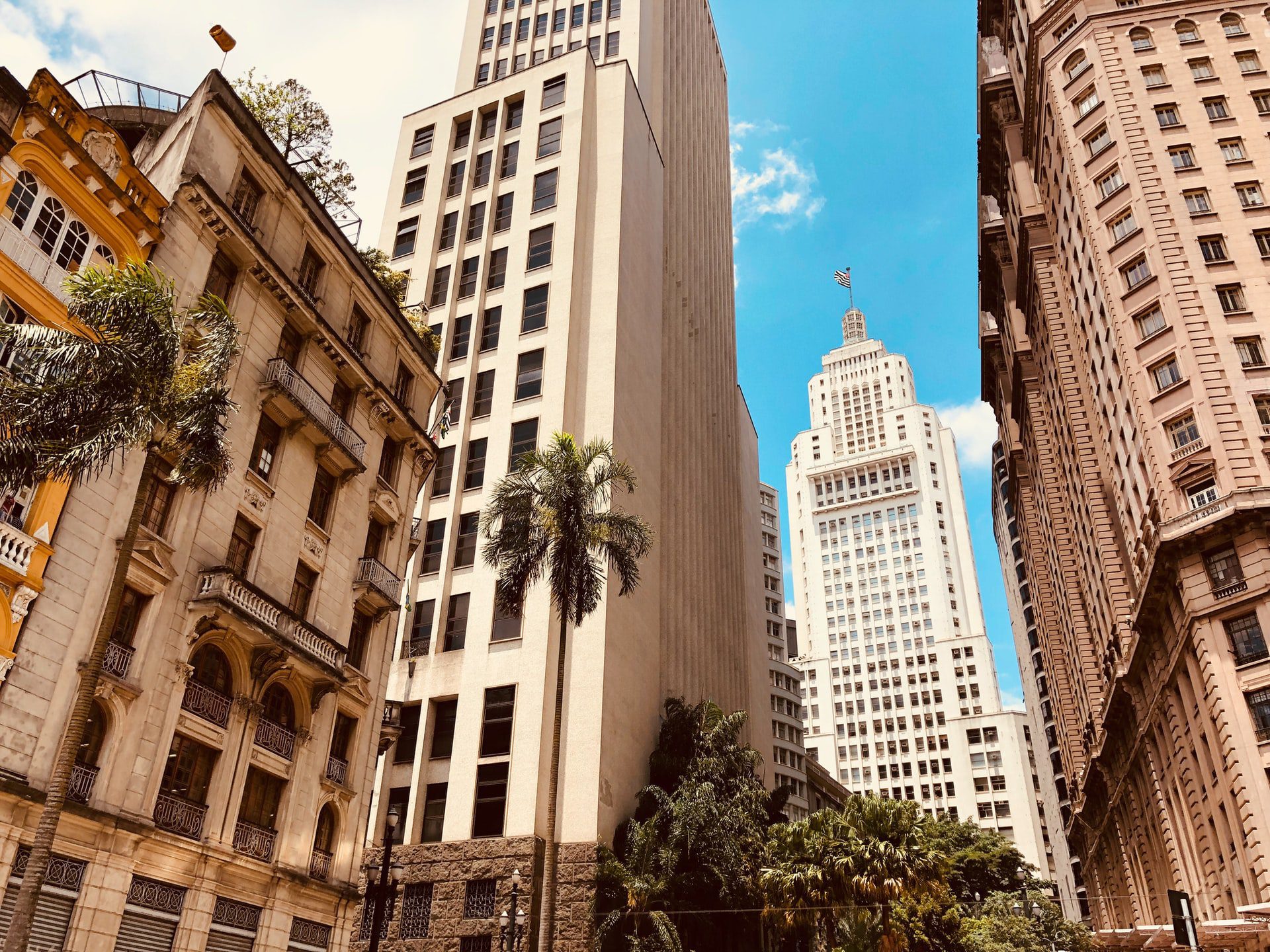 Food & Drink Expenses
There are lots of restaurants in Sao Paulo, and you can find a good meal at a bargain price if you are looking. But you do need to forget many of the golden rules about restaurants, such as avoiding places that have images of their food on the menu. That is common practice here. Look out for where the locals go. Don't ask, a there will be a temptation to direct you towards a more expensive restaurant. But you should be able to get a very full plate of local cuisine for USD5.
If you want to treat yourself to a meal at a nicer restaurant, you can expect to pay around USD15 per person. Meanwhile, a local beer will probably cost you around USD2. Of course, you can get the same drink for half the price at the supermarket, but you are paying for an ice-cold drink. If the bottle doesn't come out white chilled, send it back and ask for one "bem geleda".
Groceries are relatively inexpensive in Sao Paulo by international standards, especially if you buy your produce from the many street sellers who don't have licenses or premises overheads to worry about. That said, steadily increasing gas prices mean that food prices have been on the rise. A bag of beans (feijoa) is double what it was before the pandemic. So, when there are discounts, you can expect to see big queues.
Transport Expenses
Getting around Sao Paulo is relatively easy thanks to the excellent subway system, though it can be a crush during rush hour. There are six lines covering 80km and a one-way ticket will cost you about USD1.
If you are looking to get somewhere off the Metro track, or you are travelling at night, it is safer to get an Uber. These riding apps are very affordable, despite the rising cost of fuel. But you can expect your driver to cancel a few times if you are only travelling a short distance, as they are conscious that they won't make much on top of fuel. Getting an Uber from the local supermarket is hard. Most Uber drivers just ignore these rides.
When you do get an Uber, make sure that you verify that the driver in the car is the same as the profile on the app. It is not unknown for thugs to mug Uber drivers, take their cars, and use them to find new targets to rob.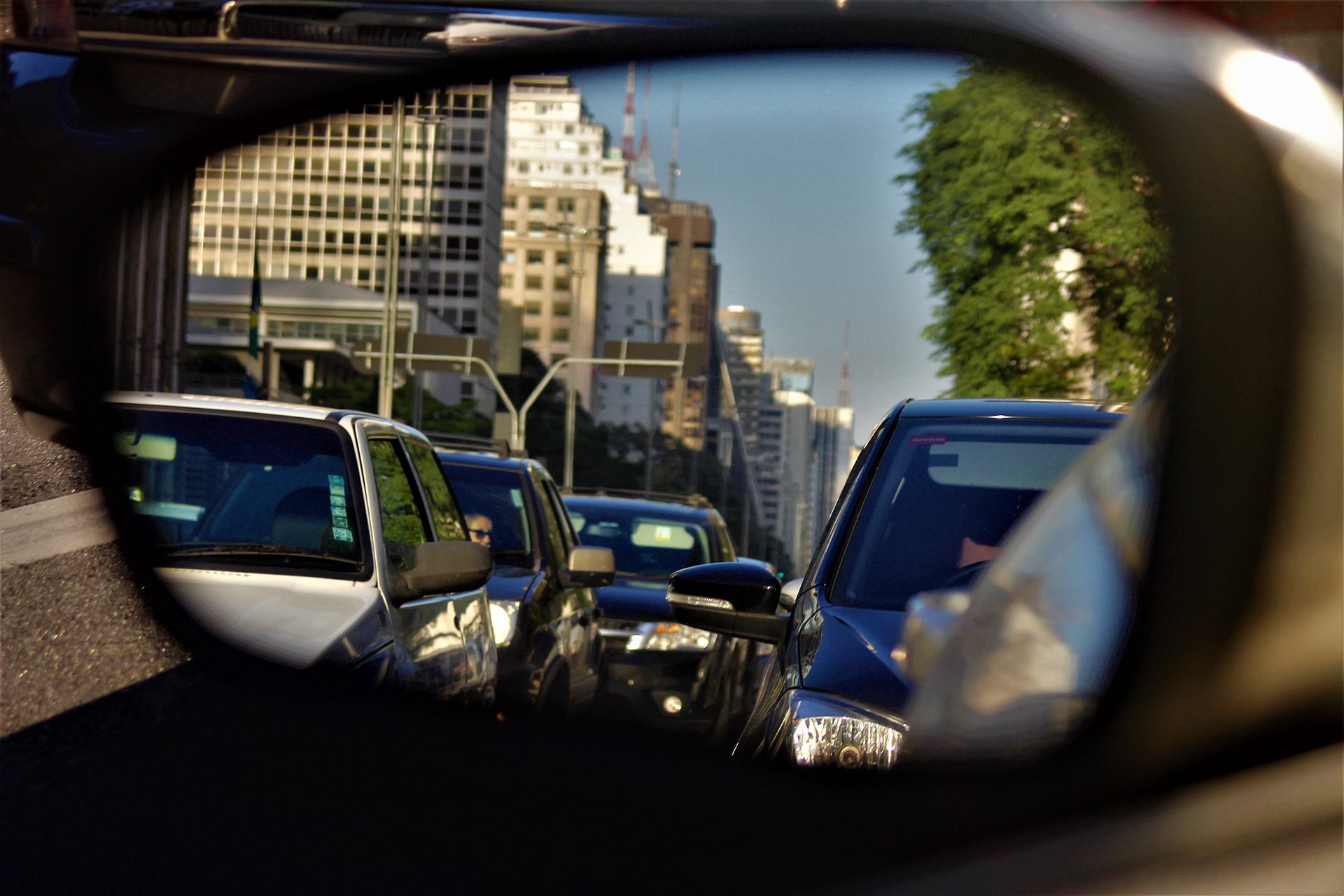 Benefits of Being a Digital Nomad in Sao Paulo
Fantastic Facilities for Digital Nomads
Sao Paulo is full of coworking spaces and internet cafes, and the Wi-Fi is relatively good wherever you go. If you need to buy tech or get your laptop fixed, there is also a highly international marketplace for everything that you need.
Excellent Nightlife
If you have a work hard, play hard mentality, then Sao Paulo will not disappoint. The nightlife is 24 hours and there is something for everyone. You can hit up traditional Samba, or modern Reggae beats.
Great Cultural Life
Sao Paulo is full of cultural centres, including more than 100 museums. The Pinacoteca and Modern Art Museum is a favourite. At the centre of the city you will find Parque Ibirapuera, which has been likened by many to Central Park in New York. Many cultural events take place here, including Sao Paulo fashion week.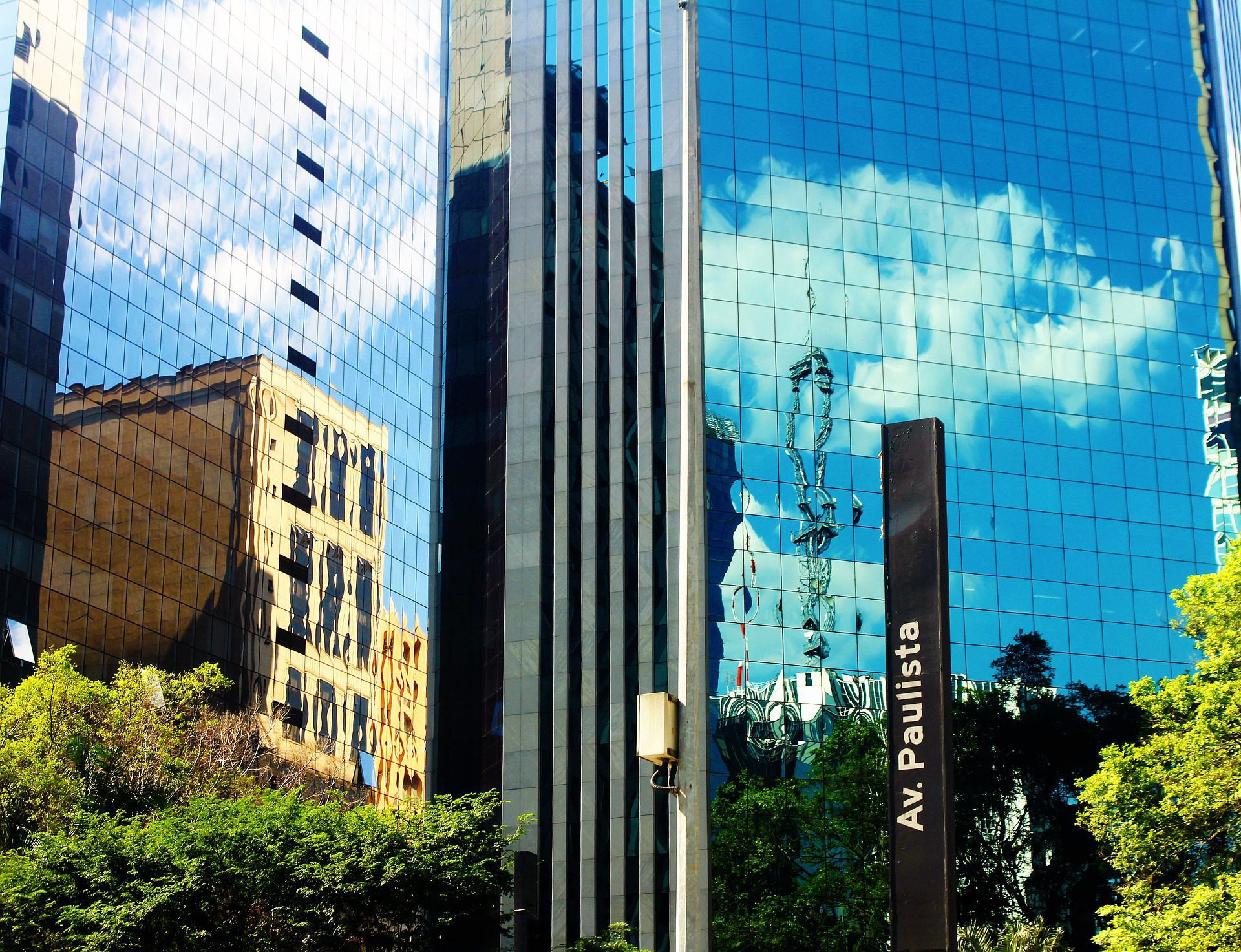 Negatives of Being a Digital Nomad in Sao Paulo
Concrete Jungle
When you imagine Brazil, you probably imagine white sandy beaches. But while you will find these in Rio, Salvador, and Recife, Sao Paulo is a concrete jungle. It is not the tropical paradise that many people imagine when heading to South America.
Language Barrier
While English was recently made a mandatory subject in Brazilian schools, most Brazilians don't speak English, or don't speak it well. If you want to get to know the locals and make a bit of a life for yourself in Sao Paulo, you will need to work on your Portuguese.
Other Things to Consider
Visa & Other Documentation
Brazil currently doesn't offer a visa specifically for digital nomads, but you can enter the country on a tourist visa. Europeans and Americans can get a three-month tourist visa at the border, and most can extend for another three months with a quick visit to the Federal Police, they usually have offices located at the airport.
Australians take note. You will have to apply for a visa at your local embassy before travelling.
To do most things in Brazil, you will need a CPF, which is a local tax or financial number. Even when making fairly modest purchases, for examples small electricals such as a fan, you may need to provide a CPF to complete your purchase. If you want to buy anything online you will need to provide your CPF, even international orders will be locked at customs.
You can get an application form from Banco do Brasil, Caixa Economica, or Correios. Once you complete the form and pay, you will need to go the Receita Federal with your passport to retrieve your document. The process should only take a day or two.
Travelling without insurance is not safe and if you feel overwhelmed with choosing a provider that can cover you as a digital nomad, you can opt for the nomad insurance package from SafetyWing. Their insurance is dedicated to digital nomads.
Where to Stay
Sao Paulo is comprised of 21 subprefectures, each offering a different lifestyle and cost of living. Travelling around the city is not always easy, so where you choose to stay matters.
Pinheiros
This residential district close to the urban centre of the city is highly affordable, which is why it has become popular with digital nomads. Many of the best coworking spaces in the city are here. There are lots of immigrant communities based here, which means lots of great food, including Korean, Italian, and Japanese. Here you are well connected with the rest of the city, but you rarely need to leave the neighbourhood to find what you are looking for.
Historic Centre
It is understandably tempting to stay in the historic centre, where you will find all the old building, museums, and most important cultural spots. From here, you also have relatively easy access to the rest of the city with good transport links. It is a good choice if you are staying for a relatively short time and want to do all the tourist spots in the city.
Consolacao
This is a relatively wealthy residential corner of Sao Paulo, which feels much ore spacious and airy than other parts of the overcrowded city. It is well serviced in terms of transport, and there are lots of shopping centres, restaurants, and theatres. It costs a bit more to live here, but it feels like a safe place to be.
Brooklin Novo
This is a great area if you want to live like a local, rather than in one of the more secluded suburbs dominated by foreigners. You will find local shops and cafes rather than big international chains. Best if you have relatively good Portuguese.
Santa Cecilia and Vila Madelena
If you prefer a trendy, arty scene, you will love these two neighbourhoods. Both located near the city centre, they are peppered with historic buildings and inhabited by local artists. It is a nosier and more polluted part of the city, but ideal for Bohemians looking for a more authentic lifestyle.
Morumbi
This is considered one of the less polluted areas that is still close to the city centre. This is largely thanks to many of the green spaces that have been planned into the area. There is a great cafe culture, which can be great for working, or just people watching.
Chacara Flora
If you are travelling with a young family, you might want to consider this green suburb which is safe and family friendly. The local international school is located here, so there will be plenty of other children around for them to make friends with, many of whom speak English.
Co-Working Spaces
There are more than 100 different coworking spaces in Sao Paulo, enough that you can choose a new one every day or search out your perfect match. The following are among the best.
This coworking space is located in Cidade Vargas and has the latest facilities in terms of standing desks, ergonomic chairs, and even computer is you have trouble with your laptop. There are plenty of socializing spaces including a kitchen, lounge area, and ping pong table. Prices are affordable with private desks starting at USD120 per month.
Located in Pinheiros in the heart of the restaurant and café district, this is another location that lets you work your way, whether you are keen on standing desks or slouchy ergonomic chairs. Free coffee is available, best sipped on the outdoor terrace. Prices start at USD120 per month.
Another coworking space located in Pinheiros, this space offers both personal working spaces and nice spaces for meetings and small conferences. The space has principally made a name for itself by hosting events for entrepreneurs and the local TEDx talks. It is one of the more affordable options, starting at USD90 per month.
Also located in Pinheiros, Sharing Etc. is great if you want to keep your head down and concentrate. While all the activities happening in other spaces can be great, they can also be a big distraction when you need to get into deep work. Here you will find a quiet corner where you can concentrate. Prices start from USD90 per month.
Located in Moema, this is one of the best equipped coworking spaces in the city in terms of technology and facilities. Work from a standing desk, and ergonomic chair, a bean bag, or a hammock. The coffee is free and unlimited, and there is a nice lounge and library. Prices start from USD160 per month.
The Verdict
Sao Paulo may not be the beach paradise that most people imagine when they think of Brazil, but it is a lively and vibrant city to call home for a while on your digital nomad journeys. When it comes to people and ideas, there is no shortage of things to discover here.
Sao Paulo is a relatively expensive city by South American standards, so you need to be careful with your spending, but it is very well equipped to serve its fast growing digital nomad and expat community.