Brazil has become the latest country to introduce a new visa specifically for digital nomads. Their aim is to attract well-paid remote workers to bring foreign funds into the country and bolster the economy.
Read on as we look at the specifics of the visa, what it allows, and how to apply, as well as why Brazil is set to become a top destination among digital nomads.
Brazilian Remote Worker Visa
The Brazilian government introduced the new remote worker visa on 24 January 2022, so there are still a few outstanding question marks in terms of how the visa will work in practice.
The initial visa is for a period of 12 months and is renewable for the same period if the applicant still meets the required criteria.
Applicants must be remote workers with a significant income coming in from a source outside of Brazil. Workers must provide proof of an employment contract with a minimum monthly income of USD1,500, and provide a declaration that they are able to complete their work from a remote location using technological means. Alternatively, they can demonstrate that they have access to the equivalent of USD18,000 in their bank account to fund their time in Brazil for a period of 12 months.
People with this new visa are not eligible to work in Brazil in any capacity, and their income must come from an external source.
Applications can be made at Brazilian consular offices and usually take around four weeks to process. As well as proof of employment and income, applicants must provide proof of health insurance that is valid in Brazil, you can check out SafetyWing Insurance for Nomads which provides global coverage specifically for digital nomads. You will also need a criminal clearance certificate.
The government has not provided any information on whether individuals on this visa will be able to bring dependents with them to Brazil.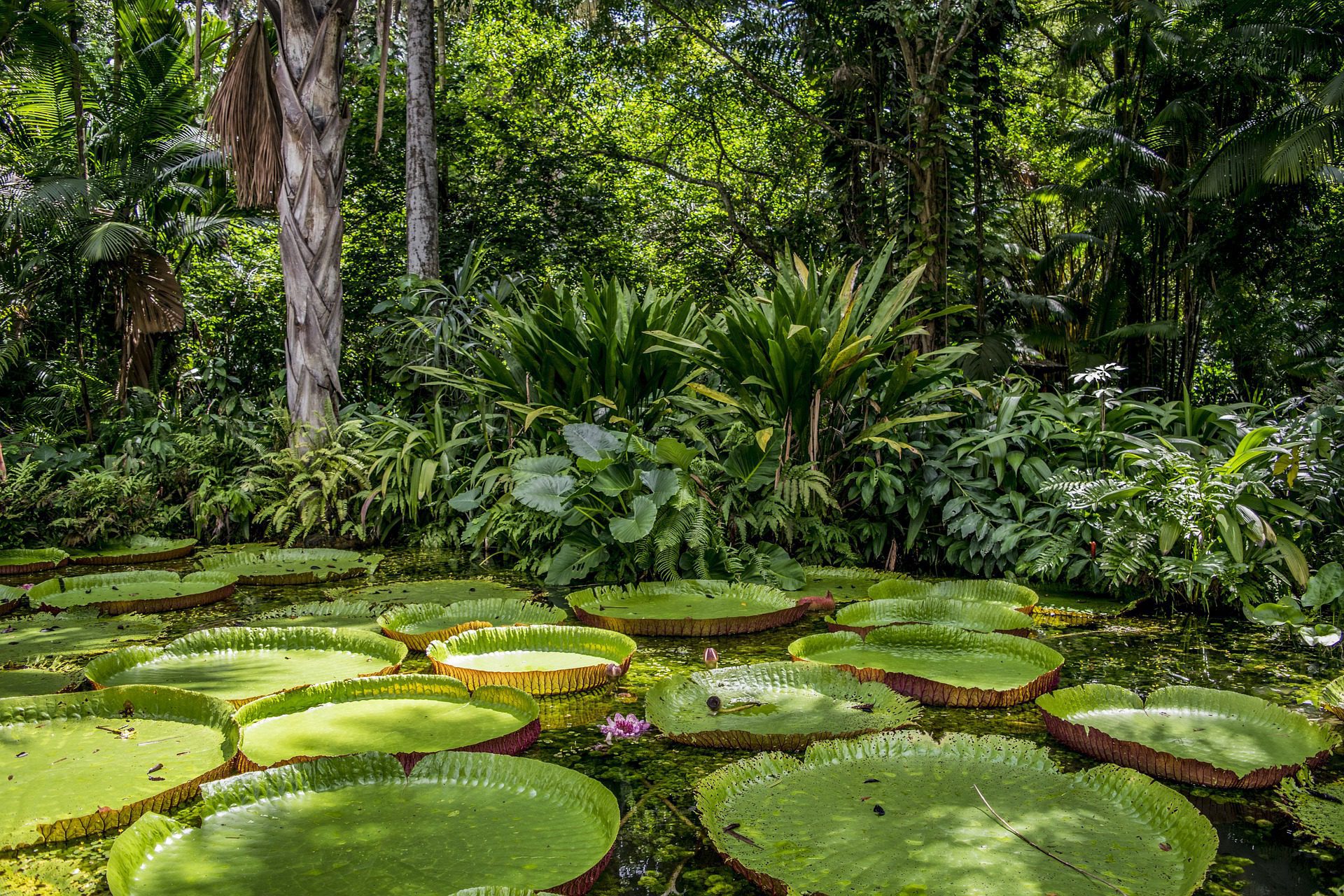 Brazil for Digital Nomads
This new visa is set to see Brazil become an extremely popular destination for digital nomads. The country is known for its vibrant and welcoming culture, beautiful beaches, and accessible nature reserves. It is also relatively well-serviced while offering an affordable cost of living by international standards.
Top Brazilian Cities
Rio de Janeiro
Rio de Janeiro is Brazil's most famous city and is known for the beach lifestyle of the Copacabana and a vibrant music scene that sounds out 24 hours a day. Rio is a bit of a conundrum as it is home to some of the country's wealthiest neighborhoods and worst slums, but there is no better place to discover life in this eclectic country.
Sao Paulo
Sao Paulo is Brazil's megacity with more than 20 million people. It feels like a big international city where you can find anything, but with a distinctively Brazilian flavor. For anyone worried about the language barrier, Sao Paulo is a great choice as you will find plenty of English speakers here.
Salvador
This is Brazil's oldest city and the best place in the country to discover Brazil's African roots. It is the home of Capoeira, Samba, Maculele, and Candomble. It is significantly smaller than Rio and Sao Paulo, with less than three million people, but this also means that it can feel more welcoming and accessible.
Recife
If you are looking for a slower pace of life, but still want somewhere that is vibrant with restaurants, bars, and decent internet, then Recife is a great choice. While the city itself is not as pretty as some others, the beaches are phenomenal. But beware, it is damn hot!
Florianopolis
This is an island city just off the coast of Brazil that is considered one of the most beautiful places in the country, and one of the safest. There are sprawling beaches, mountainous hikes, and a vibrant nightlife that starts will before dark. It also has a thriving digital nomad community that is well-catered for.
Cost of Living in Brazil
The cost of living in Brazil depends on where you are. Rio and Sao Paulo are significantly pricier than Salvador, and any big city will cost you more than somewhere remote in the interior. But the interior doesn't tend to make a good base for digital nomads because of the poor internet. Below is a general guide to the cost of living in Brazil.
The currency in Brazil is the Brazilian Real, and at the time of writing (February 2022), USD1 was worth around 5BLR.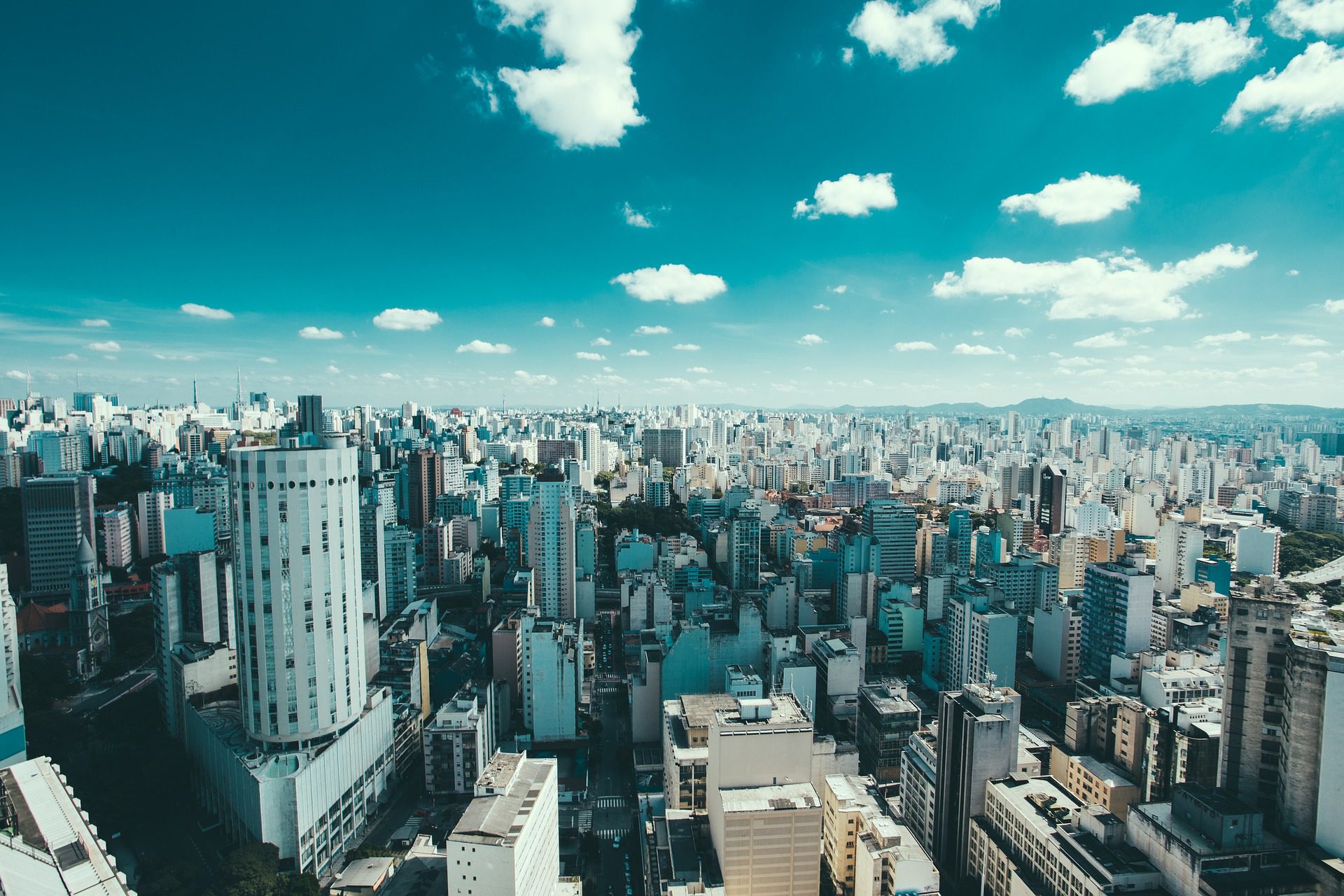 Accommodation
Accommodation tends to be the biggest expense in Brazil. If you choose to stay in hotels, you can expect to pay between BRL150-250 per night for comfortable but not five-star. If you are happy to stay in a hostel, then expect to pay between $50-$100 per night.
If you are staying more long-term, expect to rent. While you can find some options through online searches, the best way to find accommodation in Brazil is to walk around the area that you want to stay in. People will put up signs outside houses that they are renting privately with a WhatsApp number to get in touch.
Similarly, you can find something on Airbnb as a short-term rental, and then negotiate a better price with the owner for a long-term stay. Locals tend to be very happy to rent to foreigners as they are viewed as more reliable when it comes to paying on time.
In smaller cities like Salvador, you can find a decent one or two-bedroom house in a good area for BRL1,000-BRL1,500 per month. In Rio and Sao Paulo, expect to pay between BRL2,000-4,000.
Water and Electricity are usually separate. For a single person, your water bill shouldn't really exceed BRL50 per month, and electricity should be around BRL150.
Internet
You can throw money at the problem of getting a decent internet connection at your home in Brazil, but you may still be disappointed.
Internet tends to be managed by small local companies that will run above-ground lines from their local store to your home. There are often problems with these overhead lines as rain interferes with them, and big lorries passing small streets will often bring them down. But a quick WhatsApp message to your provider, and you can expect someone around to fix them later that day.
A 200MB connection will set you back about BRL100 per month. If you are looking for GB speeds, expect to pay around BRL500 per month, and this is only available in some areas.
Food
The cost of food and drink has been going up over the past two years in Brazil because of significant increases in the cost of fuel. In 2014 gasoline cost around BRL3 per litre. Today, it is around the BRL8 mark. This has seen a significant increase in the price of everything, but food and drink are still affordable.
Eating out is often an affordable option for those living alone. There are many restaurants where you can get a full plate of feijao with meat, rice, and salad for less than BRL10. If you prefer more variation in your meal, then there are many restaurants where you can make your own plate per kilo and expect to pay between BLR15-30 for a decent meal. Of course, if you want to eat at a beachside restaurant, or have food brought to you on the beach, you'll be paying up to five times as much for the location and the service.
Transportation
Public transport in Brazil is actually pretty good. There are many local buses and metro systems for getting around the city, and you can expect to pay less than BRL5 per one-way journey, with discounts available for monthly tickets.
The problem with Brazilian buses is that they tend to be quite dangerous. Thieves often enter buses at gunpoint and take the cell phones and valuables from everyone onboard. It is generally considered a standard risk when getting the bus in Brazil, especially in the cities.
Uber is a good affordable alternative. There are plenty of Uber drivers on the street with many people using their cars to boost their income. Rides are still very affordable despite the rising costs of fuel.
If you want to get between cities, there are plenty of flights. You can expect a return flight between Salvador and Sao Paulo, which takes about two hours, to cost between BRL400-500. But if you want to travel on the cheap, there are also many bus services. You can make the same journey for less than BRL50, though the journey will take about two days.
Pros and Cons of Brazil for Digital Nomads

Pros
Visas
The new Brazilian remote worker visa means that it has never been easier for digital nomads to legally live in Brazil.
Affordable
We have already looked at the affordable cost of living in Brazil. While it is certainly more expensive than many Southeast Asian countries, life in Brazil is highly accessible by international standards.
Quality of Life
Brazilians believe in enjoying life and prioritize spending time with family and friends and in nature. As a result, most places have many bars, restaurants, and other places for you to enjoy yourself that are open most of the time. There is also no stigma attached to going out on a "school night". Life is meant to be enjoyed, and people don't tend to work the same Monday-Friday schedules.
Vibrant Culture
The vibrant culture of Brazil adds significantly to the quality of life. A mix of European, African, and Native influences, Brazil is home to many distinctive art forms including Samba, Capoeira, and Olodum. And these arts aren't restricted to stadiums and academies, they are a part of everyday life.
If a group of friends meets up for a drink, expect someone to pull out a tambourine and start tapping out a rhythm, while someone else joins in on a glass bottle, and others start dancing.
Natural Beauty
Brazil is one of the most beautiful countries in the world. While it is known for its white sandy beaches, this is only the tip of the iceberg. As you turn inland you will find many mountainous regions ideal for hiking and with waterfalls to explore and lakes for swimming.
Since Brazilians enjoy spending time in nature, locations are generally accessible and well-serviced as locals use their holidays to visit these amazing places.
Cons
Security
Brazil is a relatively dangerous country. There is great inequality and a difficult economy, which means that petty crime is rife. It is not uncommon to be robbed on the bus or in the street, by pickpockets or at gunpoint. Carjackings are also very common.
Gangs control many areas of cities, and there are large favelas that aren't safe for anyone but local residents to enter. While it is possible to live safely in Brazil if you use common sense, you might feel your freedom restricted.
Internet
For anyone accustomed to GB internet speeds, you will be disappointed by just how slow the internet is in Brazil. The problem is infrastructure, so you can't always buy better internet, no matter how much you are willing to pay. While it is good enough to conduct a video call, there are definitely frustrations.
Bureaucracy
Nothing is easy to do in Brazil. From opening a bank account to visiting the doctor, expect to spend a lot of time and jump through a lot of hoops. Generally speaking, you don't make appointments for anything (even the dentist). You just need to show up early in the morning, get a good place in the line, and wait.
Many things still can't be done online, and you need to show up in person to file your paperwork. International papers need to be officially translated and officially registered, which can be a lengthy and expensive process.
Transferring money in and out of Brazil is not always easy, and many shops (including online shops) don't accept foreign cards. When you get your first bank card in Brazil, you may also notice that it has a note saying that it is only valid within the country. While PIX has revolutionized local payments, there are still quite a few barriers to financial exchange between Brazil and the rest of the world.
Language
English language education in Brazil is not particularly good, so you will find that the majority of people that you meet do not speak English. If you are planning to stay for a year on a remote worker visa, you are going to need to learn decent Portuguese to get by.
Prejudice
Brazil often has a reputation for being a country where "anything goes" thanks to images of scantily clad women at Carnival and both men and women wearing tiny swimwear on the beach, but the reality is quite different.
Brazil is a majority Catholic country, and even non-Catholics are very embedded in conservative ideas. In most places, homophobia is standard. Sexism is also rampant with men constantly approaching women in the street, and then controlling their own wives and daughters at home.
While the streets of Brazil seem very multi-racial, racism is alive and well. There is barely a day that passes that you don't see a story on the news of police abusing young black men as a result of racial profiling.
Finally, while Brazilians are very welcoming to foreigners, there is an "us and them" mentality. There are foreigners who have lived in the country for 20 years and are still considered "gringos" and outsiders. While you will probably feel welcome, you may never feel "at home".
The Verdict
The cost of living and the quality of life in Brazil means that it has always been an attractive location for digital nomads, but it doesn't enjoy the same reputation with the digital nomad community as many other parts of the world. But the introduction of the new remote working visa for Brazil is set to change all of that.
Remote workers can now get a one-year visa to live in Brazil, which is extendable for a further year. The requirement is that workers earn their income outside the country, and therefore bring new investment into the local economy.
Brazil is already a great destination for digital nomads, but the anticipated influx over the coming years means that it is set to rise to another level.