If you want to take some time for yourself, to experience a city with a unique charm, where nature is at the focus, you must explore Sinaia.
Sinaia is a little town at the foot of the Carpathian Mountains in Romania, which conceal an abundance of extremely intriguing trails where you may follow the tracks of wildlife (Romania boasts Europe's greatest population of bears, wolves, and lynxes, for that matter) and appreciate the area's alpine beauty.
Despite its small size, Sinaia has a lot to offer and can be a true oasis where you can refill your batteries. We all know that being a digital nomad may be exhausting at times and that hours spent in front of a computer can be tiresome and sap your creativity. Sinaia has the ability to refuel your energy so that you can keep working on what you enjoy.
The settlement was named after the Sinaia Monastery, as the town was built around it. On the other hand, the monastery was named after the Biblical Mount Sinai. In the late nineteenth century, King Carol I of Romania built his vacation palace, Peleș Castle, in Sinaia. So it's reasonable to say that Sinaia is also a place rich in history and with a lot of captivating stories.
The History of Sinaia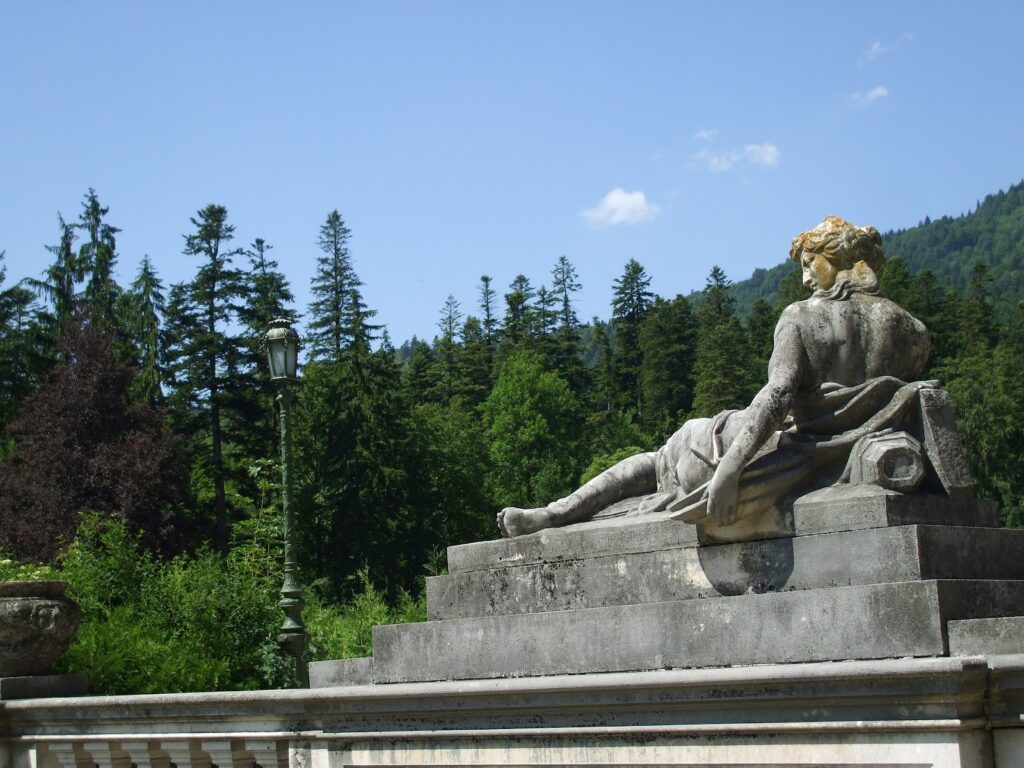 Sinaia, known as the "Pearl of the Carpathians," is a popular tourist destination in Romania that has managed to retain its spirit and history over time. Sinaia, which has been inhabited since the Neolithic Age, always attracted people because of its unique beauty and marvels of nature. This is also why, as previously stated, King Carol I decided to establish a holiday house in the area.
In 1695, a knight named Mihai Cantacuzino founded a monastery here and named it Sinaia after Mount Sinai in the Sinai Peninsula in Egypt. The name was given to the town, which grew swiftly following the arrival of a railway line in 1878. The Peles Castle, an important landmark in Sinaia, offers a German Renaissance façade and a variety of interior architectural styles, as well as a collection of artworks, furniture, and carpets. The English-style groomed grounds of the adjoining Pelisor Palace are filled with exotic plants and conifers.
Given the flood of people who came to Sinaia over time to reconnect with nature, the city has grown to include modern hotels, appealing guesthouses, and a variety of restaurants. The fundamental character of Sinaia as a royal location, however, was maintained.
Cost of Living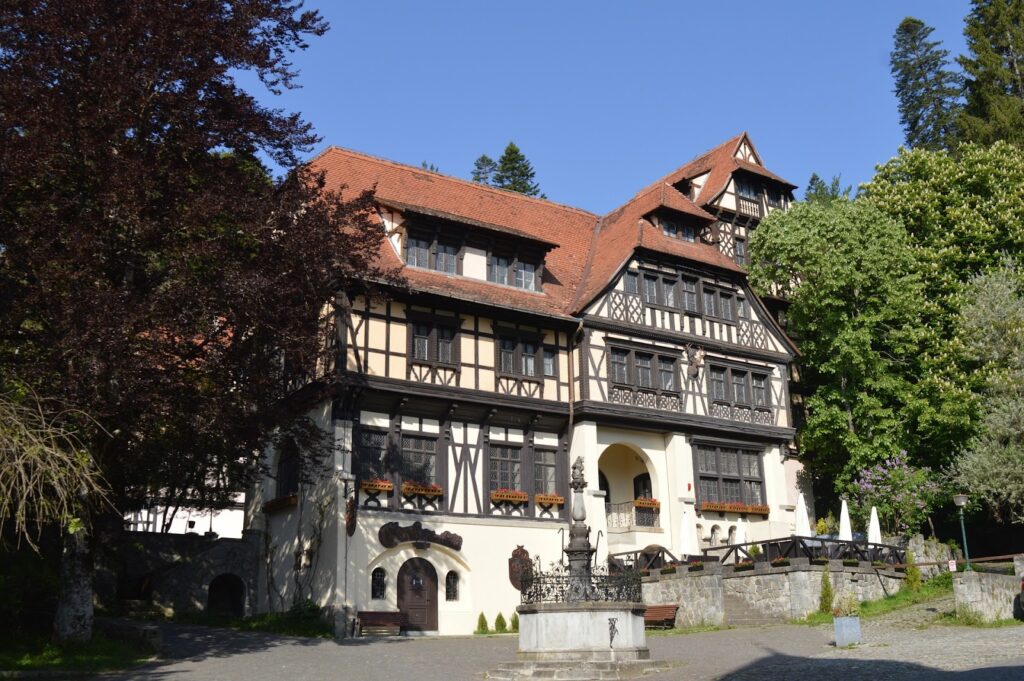 Prices are currently on the rise all across the world, therefore it is not a surprise that countries such as Romania are becoming more costly than usual. Moreover, because Sinaia is located at the foot of the mountains, costs are often higher than in larger cities like Timisoara or Constanta.
However, depending on the time of year you plan to visit Sinaia, accommodation might range from 30 to 170 euros. On average, you'll need between 30 and 70 euros each day to cover food (if you want to eat out), transportation, and other local activities. The nearest major airport in Romania is Henri Coanda, which is located in Otopeni, just a few kilometres from Bucharest. The train from the North Station is the most convenient way to get to Sinaia. The journey takes around an hour and a half and will cost you roughly 10 euros.
Given the tiny size of Sinaia, you have the option of renting a bike or walking to get from one place to another. Plus, this way you will have the chance to see more of this pretty town.
Pros of Living in Sinaia
Sinaia is one of Romania's most beautiful mountain towns, hence the majority of the activities available in the area revolve around hiking and spending time in nature. Furthermore, because we are talking about a tiny town, the community is united, the people are welcoming, and the experience you will have will be comprehensive.
To give you a better idea of what Sinaia has to offer, we've put together a list of just a few of the benefits of living there, even as a digital nomad.
The Breathtaking Nature
Sinaia is located at the foot of the Bucegi mountains, thus there are numerous hiking trails for getting in touch with nature. If you don't feel like going to the mountains, you can go to Dimitrie Ghica Park, which is close to the train station. Furthermore, you can enjoy street food in the park for a genuinely authentic experience. The locals are used to spending a significant amount of time in this part of town.
Nature is all around you in Sinaia, thus a simple walk might lead you to a forest, the garden of a castle turned into a museum, or a gondola above the city, appreciating its beauty sprinkled with many trees and flowers.
The Rich History
Sinaia can also be an ideal destination for history buffs, as it provides a wealth of learning opportunities and experiences that appear to take you back in time. Thus, you may visit the Peles Castle, which houses an impressive art collection, the Pelisor Castle, which has wonderful gardens, the Sinaia Monastery, and the Sinaia Museum.
These places are full of stories, beginning with the architecture and finishing with the furniture and artefacts found within them, so you can discover something new every day. Furthermore, the majority of the explanatory writings in these locations have been translated into English.
Friendly Locals
People in Romania's mountainous regions are especially welcoming; they have a special joy and are always prepared to help you. And Sinaia is no different. Thus, even if you speak different languages, you will always feel safe and at home, from the employees at the hotels and restaurants to the people you encounter on the magnificent walks you will take in Sinaia.
Cons of Living in Sinaia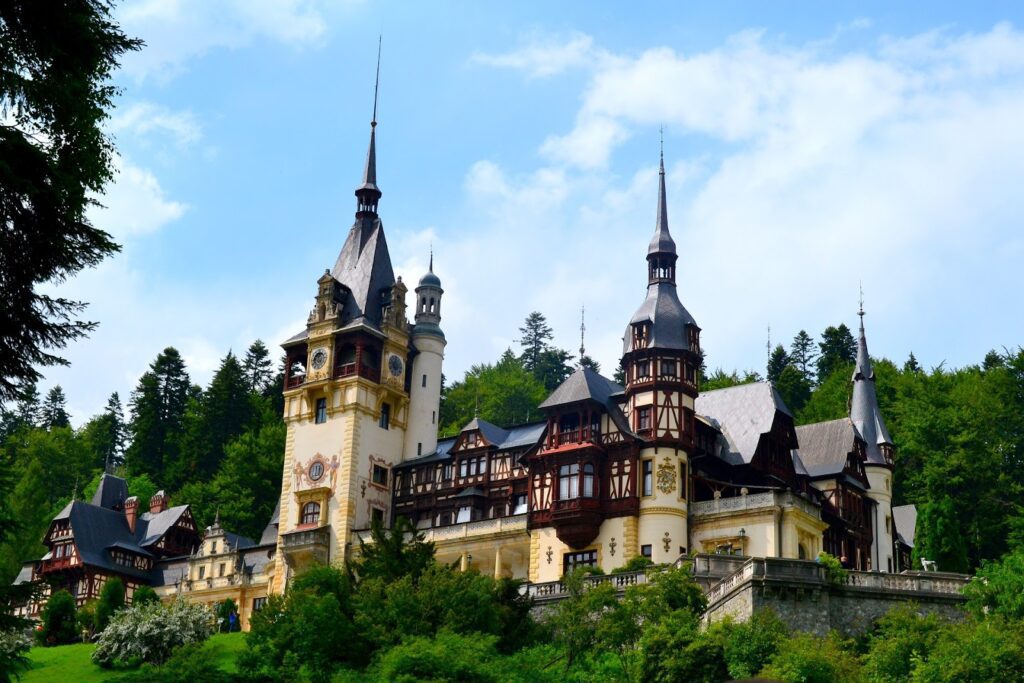 Because no region on the planet is perfect, and you will experience certain drawbacks or have expectations that will not be satisfied, it is vital to explore the disadvantages that a tiny town like Sinaia has.
Lack of Coworking or Coliving Spaces
Sinaia hasn't experienced an inflow of digital nomads in the past, therefore it lacks dedicated spaces to accommodate them. As a result, if you normally work better in a coworking space, Sinaia may not be for you.
On the other side, you can always work from a trendy café with a fast internet connection. Besides, as we mentioned in previous articles about less popular Romanian destinations, such as Rosia Montana and Sighisoara, the internet always works well.
It Can Get Boring
If you are not the type of person who spends a lot of time in nature, on mountain trails, exploring forests, and conquering peaks, Sinaia might become a monotonous area after a week of visiting all of the museums, castles, and monasteries. Given that Sinaia is a small town, visitors can get from one end to the other pretty fast, having the rest of the time to relax and enjoy the fresh air.
Where to Stay in Sinaia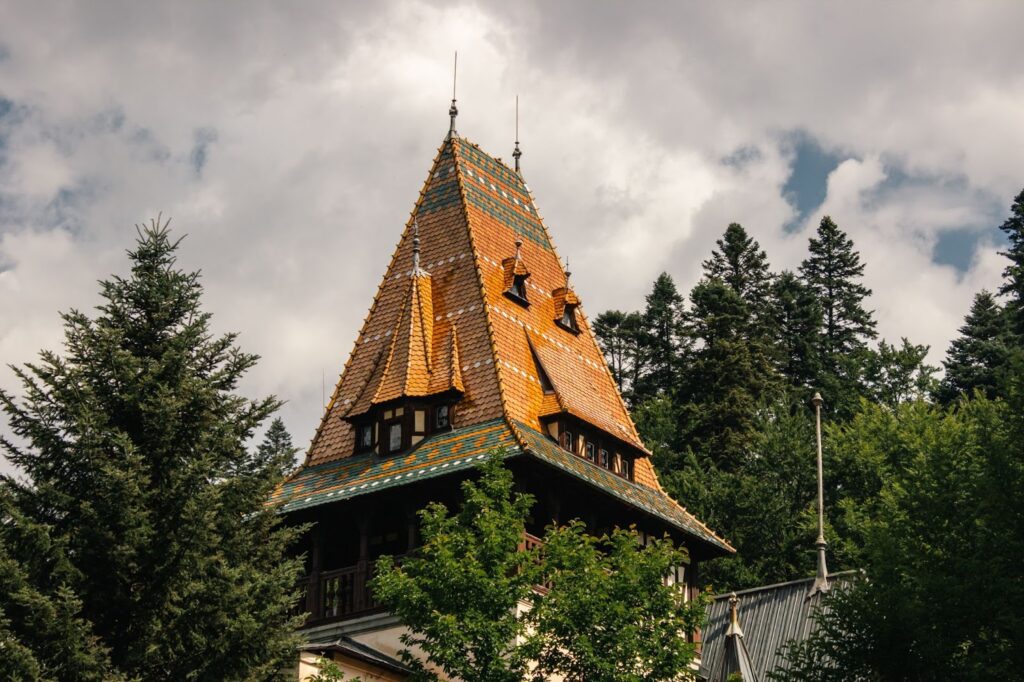 Despite being a small town, Sinaia features an outstanding selection of hotels and guesthouses. As a result, there is something to suit every budget and requirement. If you wish to stay in a place with furniture that harkens back to Sinaia's regal history, Vila LaKastel Boutique Hotel can be the best option for you, as long as you have a budget of around 100 euros per night.
Another hotel that matches the same criteria and has a unique history is Regal 1880, which costs a little more than 100 euros per night. In addition, this hotel features a pretty intriguing restaurant placed in a lofty cellar that will take you to ancient times. Of course, if your budget is limited, you may easily find hotel rooms between 30 and 50 euros, depending on the time of year you visit.
The Best Time to Visit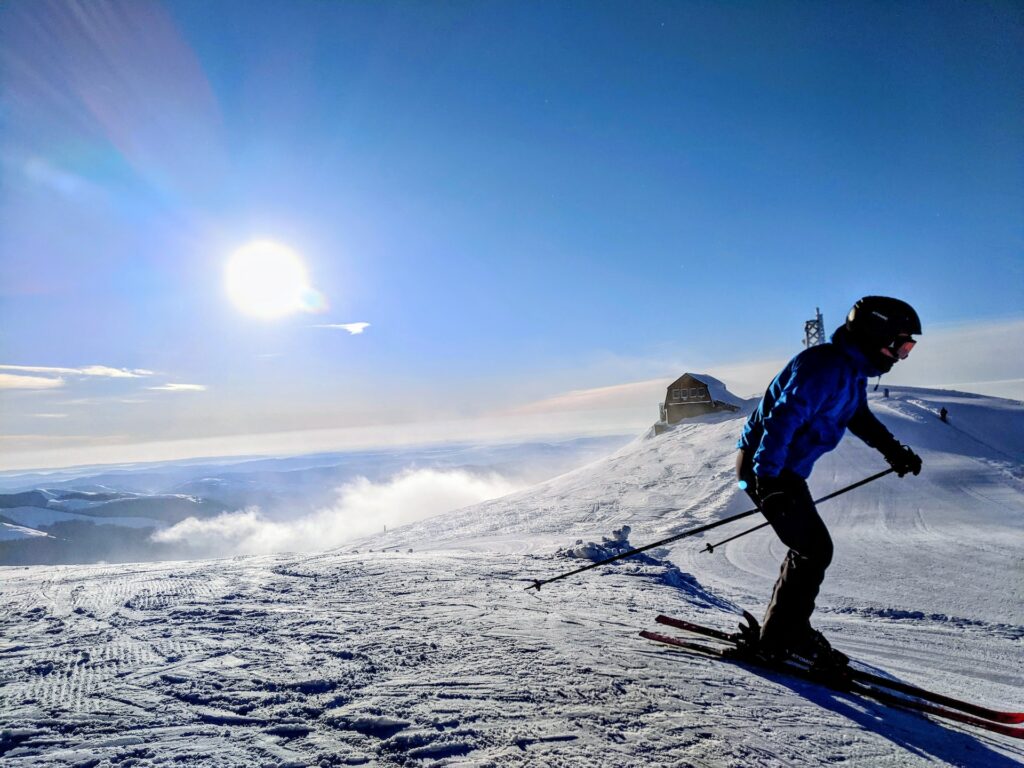 If you want to experience this city in peace, to truly disconnect from everything associated with everyday life, spring is a good season to visit. In this period, the number of tourists is relatively low, and the weather is beginning to warm up, which means you'll be able to spend more time outside.
Sinaia is also beautiful in the autumn when the trees start changing color (around the end of September/beginning of October). Also, because we're talking about the start of the school year, you'll find plenty of peace and quiet on Sinaia's historic streets. The area is fairly crowded in the summer and winter, given that there are ski slopes and several mountain trails. If you're interested in these activities, then the winter will give you a flavor of the area's hustle and bustle during peak periods.
However, you should be aware that during times of great demand, hotel and restaurant may charge more than usual.
The Verdict
Sinaia is one of Romania's greatest mountain resorts and hidden treasures, because of the natural beauty that surrounds it, the numerous outdoor activities available, and because of its history.
Sinaia, an area with a strong connection to all things royal. It has its charm as the favourite place of former Romanian kings, will help you recharge your batteries, but also get closer to nature and enjoy the tranquility that small towns offer compared to busy metropolitan areas.