Timisoara is one of the biggest cities in Romania, known mostly for its Secessionist architecture. Also, Timisoara is the main economic, social and cultural centre in western Romania.
This city defined by baroque buildings attracts thousands of students every year and can be considered an educational centre, alongside other cities in Romania, such as Cluj and Bucharest. 
Timisoara, which is settled on the northern bank of the Bega River, is a city with a distinct charm thanks to its vibrant cultural life. In fact, this city is often called "Little Vienna" because it is home to year-round musical and theatrical performances, museums, art galleries, and buzzing nightlife. 
A fun fact about Timisoara is that it was the first city in Europe and second in the world, after New York, to use electricity to illuminate its streets. Also, most part of the city center was built on a swamp. 
We can say that Timisoara is a great city to visit and to live in, so we recommend you give it a chance. But, before you take any decision, we've prepared this article to give you an insight into life in this cosmopolitan place. 
The cost of living in Timisoara
Besides the fact that it is a city that will surprise you at every corner, through its specific beauty, Timisoara has another important advantage. 
This city manages to offer a lot of the advantages of a city like Cluj, such as a western vibe, an active nightlife, and a young population thanks to important universities, but without having to take out as much money from your pocket. 
Therefore, we will analyze every aspect that you must take into account when it comes to prices if you want to live in Timisoara as a digital nomad. So let's dive in!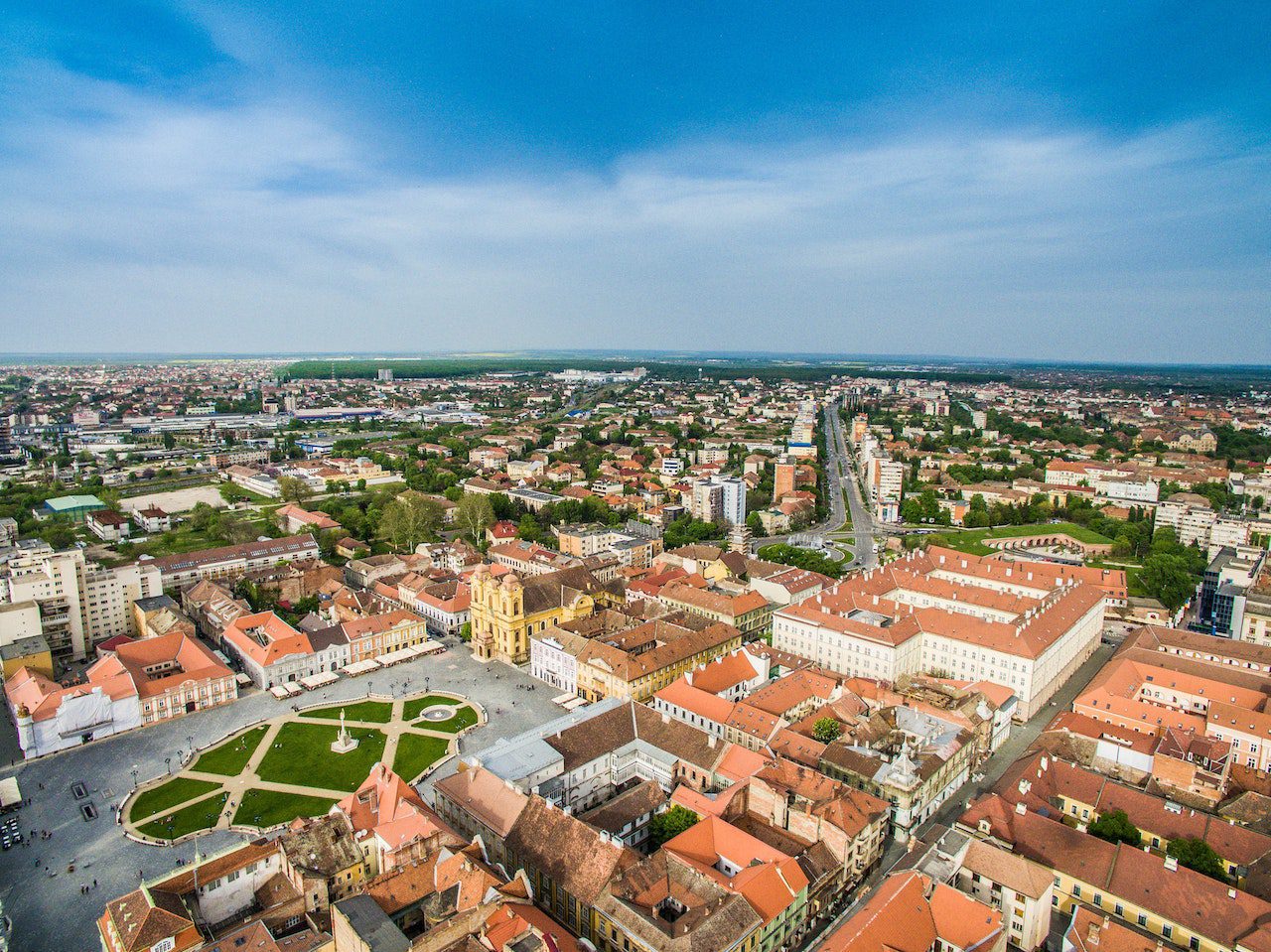 Accommodation Expenses
Timisoara is the kind of city that offers you everything you want, without being extraordinarily expensive. In other words, with the price you will have to pay for a two-room apartment in Cluj, for one month, you can rent a three-room apartment in Timisoara.
To be more precise, you will have to pay around 250 to 300 euros per month for a one-room apartment in the city center, while the price for an Airbnb will be over 1.400 euros per month. 
As in the case of all cities in Romania, landlords generally want to rent long-term, so you may face some problems if you don't want to live in Timisoara for more than six months. However, if you manage to find an owner willing to rent their apartment to you for a shorter period, you are lucky and you should take advantage of the opportunity.
It is also important to mention that you will have to give the landlord a deposit in the amount of one month's rent. 
Most likely, you will find a suitable place for you throughout your stay in this cosmopolitan city, most of the time at very decent prices. For example, if you want to rent a hotel room, you will pay around 25 euros, while you can find a place in a hostel for only 17 euros. 
However, the most expensive period to rent an apartment in Timisoara is the autumn, when the University starts and it is a high demand for rental. 
Food Expenses
When it comes to food, Timisoara has some of the best restaurants you will find. In general, the people of Timisoara seem to pay a lot of attention to the food they eat, so you will enjoy tasty food at good prices. It is a great combo, isn't it?
Therefore, for a meal in the city center you will need to pay around 6 euros, while lunch at a mid-range restaurant can be only 4 euros, so you have a lot of options to eat just like a king, while you surround yourself with great buildings.
Drinks Expenses
As we mentioned in other articles dedicated to Romanian cities, the country has some of the lowest alcohol prices among all European countries.
So, you can drink a beer for just a bit over 1 euro, while a cocktail in a downtown club will cost you around 4 euros. 
Transport Expenses
When it comes to transport, you have a lot of options. You can take the bus or the tram, or you can even rent a bike or electric scooter. And the best part is that all of these options that you have in your pocket are really affordable. 
For example, for a one-way ride with the bus, you will have to pay just 0.80 cents, while a subscription to all public transport lines will cost you only 26 euros per month. Also, renting a bicycle will cost you just 2 euros per hour.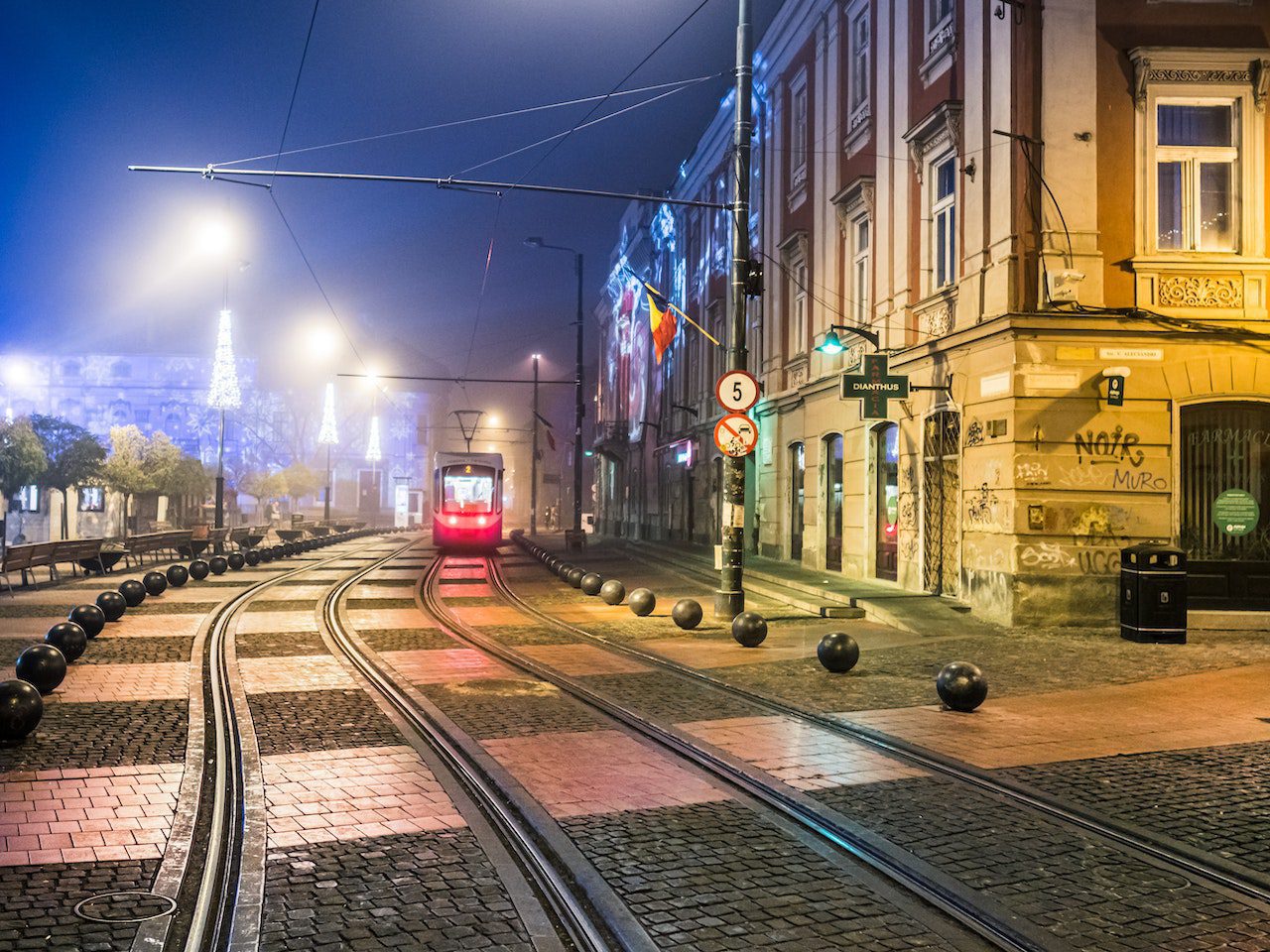 Benefits of Being a Digital Nomad in Timisoara
Timisoara has a lot to offer and it will definitely conquer you with the beauty of the buildings that characterize it. Also, you will enjoy every time you take a walk on the banks of the Bega River and you will enjoy every evening spent in the restaurants and cafes of the city.
To be able to visualize in your mind the general atmosphere of the city and its western appearance, we present to you three of the benefits that Timisoara has to offer. Of course, the city is more rich than that, but you can make an idea for yourself.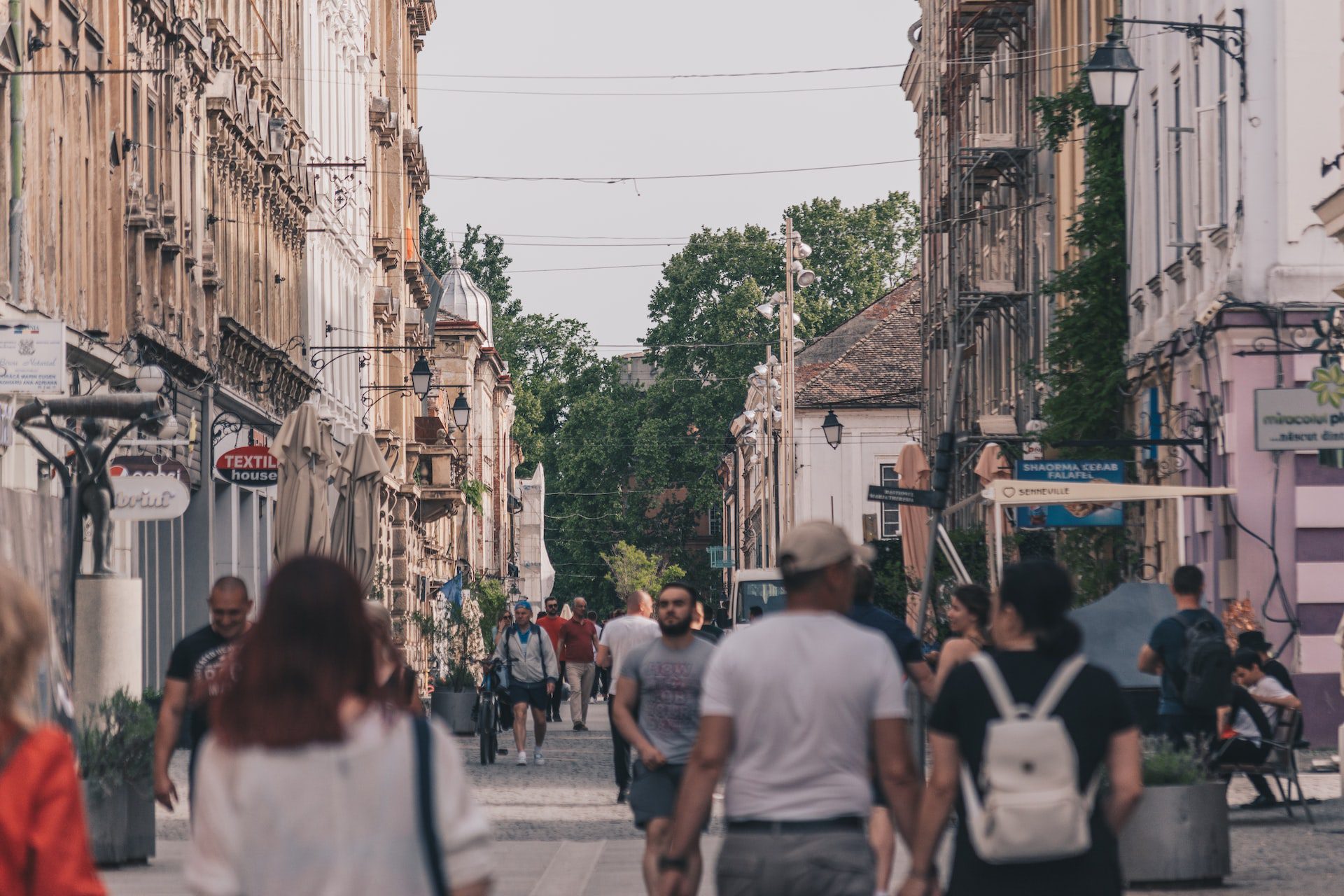 The architecture 
The way the city looks will conquer you from first sight. Timisoara manages to be a city that attracts thousands and thousands of tourists annually, just because of its architecture, giving the feeling that you are in a well-maintained city in Western Europe.
During your stay in Timisoara, you will be treated to a style of art nouveau known as Secessionist architecture, after a Vienna art movement that spurned the established art world. Also, the city has some of the best promenade areas you will ever see. You can always take a walk on the bridges or sides of the Bega River, with beautiful sunset views.
The parks and green areas
Timisoara has a lot of green areas and you will see trees all over the place, which means that the air is breathable, despite the intense traffic.
Also, Timisoara has a lot of great parks, some of the biggest being the Children's Park "Ion Creanga", The Roses Park, Central Park and the "Queen Mary" Park.
The cultural events
Timisoara is a cultural place and manages to keep this status through events dedicated to art and culture that take place throughout the year. In fact, Timisoara was chosen to be the European Capital of Culture in 2023.
Therefore, it is clear that you will always have something to do during your stay in Timisoara. From concerts, open-air cinema, exhibitions, stand-up shows, and theatre, to food festivals, all these events easily find their place in Timisoara.
Negatives of Being a Digital Nomad in Timisoara
Just like any city, Timisoara also has its negative sides. These are generally related to the fact that it tends to get crowded when the academic year starts, and when there are a large number of people in one place, things can get quite intense.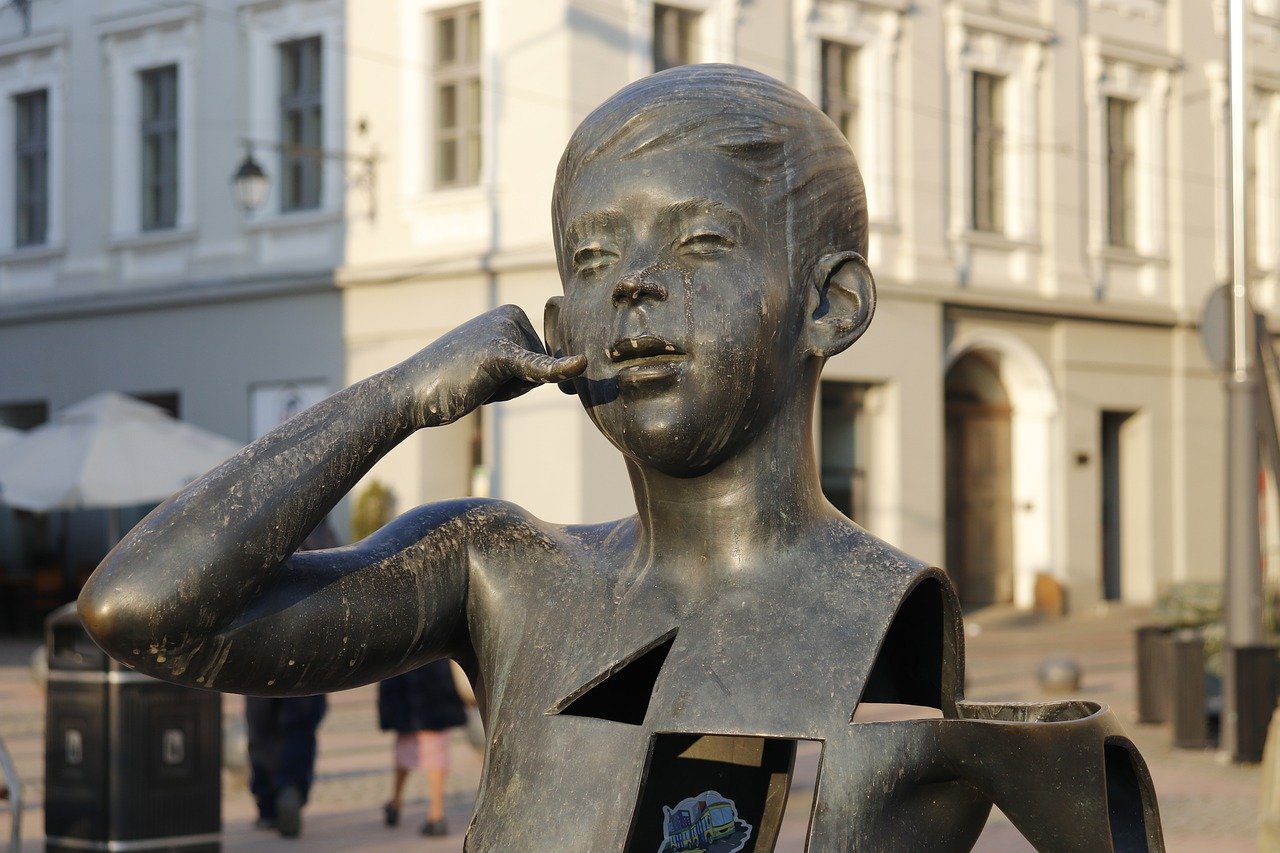 Traffic
So far we have discussed the fact that Timisoara attracts thousands of tourists annually and that it is a city that many students choose for their studies. 
Therefore, only these two things manage to congest the city excessively, so it is possible to face hours of standing in traffic at some moments.
Noisy
Timisoara is a rather noisy city, especially because it tends to congest at the beginning of the academic year. So, regardless of which part of the city you live in, you will frequently hear cars, horns, ambulances and other noise pollutants. 
Probably, the only solution you have in your hands for quiet days is to look for a house on the outskirts of the city. 
Pollution
Maybe the fact that it is a city with many green areas and with many large parks can give you the feeling that it is a city that does not face pollution, but the large flow of people does not help it escape from this problem found in most cities of the world.
Other things to consider
Getting health insurance is important when traveling to Romania. Providers like SafetyWing offer medical and travel insurance for digital nomads. Their Nomad Insurance covers your stay in Romania (and in all destinations in the world!).
Timisoara is a complex city, so there are several things you have to think about before going there to live as a digital nomad. Here are two bonus facts about Timisoara, that you need to take into account before starting packing. 
High rental costs in autumn
Yes, Timisoara is an affordable city. Yes, it is a cheaper city than Cluj and manages to convey a similar atmosphere. However, you must also take into account the period in which you choose to live in the city. 
When the academic year starts, the demand for rent is high and, therefore, you will pay more for an apartment that you can rent cheaper in February, for example.
Busy city when the academic year starts
Timisoara is one of the largest University cities in Romania. This is definitely a good thing, but you should expect to encounter crowds everywhere you go. 
Sometimes, even a walk through the park can be quite difficult, because there are dozens of people like you who want to relax, so you will share the path with many.
Coworking Spaces
MicroSpace Park
MicroSpace Park is a premium boutique workspace, located in a cosy place. It is a space appropriate for business meetings, intensive tasks or individual-focused work. Also, as a bonus, it is really close to the city center and one of the best parks in Timisoara. The MicroSpace Park coworking space includes:
Chill-out area

High-speed wifi

Yoga Studio

Free coffee and tea

Free snacks

Workshops
DevPlant Cowork
DevPlant Cowork is a shared office in the heart of Timisoara. It was built to bring like-minded people together and it has everything you need for a productive time, from comfortable working areas, to free especially coffee and meeting rooms. The DevPlant Cowork coworking space includes:
Chill-out area

Outdoor terrace

Free coffee and tea

High-speed wifi

Ping Pong table

Workshops
Cowork Timisoara – The Garden
With Cowork Timisoara – The Garden you will get your own desk, a locker for your personal goodies to be stashed in, pre-scheduling access to meeting rooms, priority access to events, 24-hour access to the building, if you are a workaholic, and you will be able to plug into super-fast wifi. The Cowork Timisoara – The Garden coworking space includes:
Chill-out area

Outdoor terrace

High-speed wifi

Free coffee and tea

Skype room

Podcasting room
The Verdict
Timisoara is definitely a city that deserves to be included on your list of places to live as a digital nomad. We can say that this city has a special charm, so it will take your breath away on every occasion, at every corner, and through every beauty you will see. 
From the special architecture to the green spaces that help you relax, but also to all the restaurants and bars that invite you to try them, Timisoara is a place that will not let you get bored even for a second. 
In addition, the year 2023 could be ideal to live in Timisoara, considering that the city will be the European Capital of Culture.