Investing in property as a digital nomad can sometimes feel like a conundrum. Do you invest where you are spending the most time, "back home", or wherever in the world has the best property prospects for the near to medium term?
How about investing in a large European digital nomad commune among like-minded people? You can have a stable base of operations in the EU, make money by renting your vacant space to other digital nomads, and do your part to support the ever-expanding community of location-independent professionals.
This is what Matthias Zeitler is proposing with his new venture at Semkovo in Bulgaria.
Matthias has made a name for himself in digital nomad circles by creating one of the most well-structured and inspiring coworking spaces in Europe in the mountainous town of Bansko in Bulgaria. You can read our article on the Bansko setup and the annual Nomad Fest that happens there here.
Now the same team is creating a new coworking and coliving investment opportunity in the nearby mountainous village of Semkovo. Abandoned hotels, available at excellent prices, are being converted into an integrated space for digital nomads.
Semkovo
Semkovo is a remote mountainous region located about a 40–50-minute drive from Bansko. It used to be a popular resort area that has since fallen out of fashion, so there are a number of abandoned hotels for sale and good existing infrastructure to support a growing community.
Semkovo is currently underdeveloped, with no shops or restaurants but plenty of scenery, hiking trails, and peace and quiet. There is a decent Internet connection, but this is one of the first things that will be updated as part of the project.
The nearest village, Belitza, is about 20 minutes away by car and has a population of 10,000. Sofia is 2.5 hours away. The University of Sofia maintains a four-kilometer ski slope nearby in Smekovo, and there are a number of other villas and holiday homes nearby. The area is expected to undergo a period of exciting redevelopment in the coming years.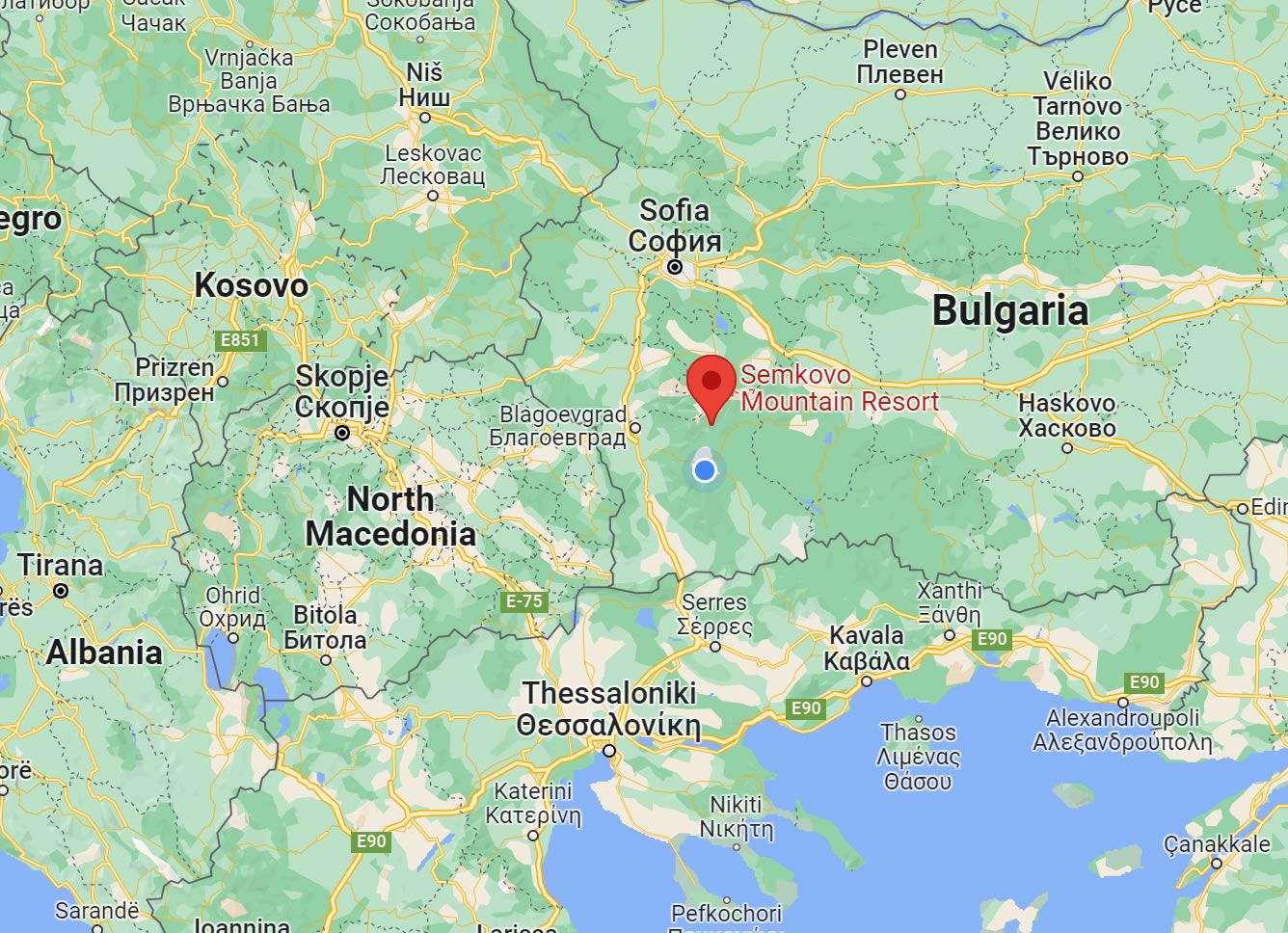 The Opportunity
The plan is to gather a group of around 200 digital nomads to invest in the property, each buying a unit. The overall space, which will support both coliving and coworking facilities, will then be run by a digital nomad cooperative.
There are different types of units available. There are studio apartments, currently predicted to cost €15,000 each. There are also one-bedroom units for €25,000 and two-bedroom units for €35,000. The apartments will require renovation. If they wish, the cooperative will also rent out the unit on their behalf to other digital nomads passing through, generating income for both the commune and the individual owner.
Proposed rents for digital nomads that want to stay will start from €499 per month, and there will be discounted weekly and weekend rates for conferences and other special events. The central management team will manage check-ins, cleaning, and other necessary activities.
The attached coworking spaces and facilities, such as restaurants, will be run by a central cooperative management team financed by monthly owner fees and a percentage of short-term rental fees. There is also the hope that other digital nomads will choose to invest in businesses and services to support the new coliving area.
More info on their website Coliving Semkovo.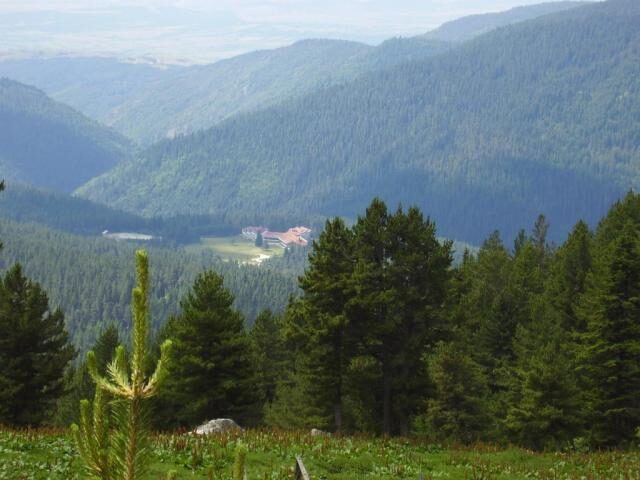 Find Out More
There will be a roadshow for the Semkovo investment opportunity in Europe over the coming weeks. Interested investors can speak directly with the team behind the project and learn more about what they could expect from their investment and the experience.
You can find the roadshow in the following cities:
Cologne – 28 October
Amsterdam – 10 November
London – 4 November
Barcelona – 15 November
Lisbon – 16 November
Munich – 17 November
You can find more information about the Semkovo space and investment opportunities here.
Why Bulgaria?
Is Bulgaria a good country for digital nomads wanting to base themselves in Europe?
Bulgaria is an attractive prospect in Europe because it is part of the EU and has one of the most affordable costs of living in the union. The cost of living in Bulgaria is about 50% lower than that in the United States, and property prices can be up to 80% lower. Crime rates are low and excessive poverty is rare. It also offers favorable tax conditions, with a flat personal income tax rate of 10% and a lower rate of 7.5% for those who are recognized as qualified freelancers.
The best option for non-EU citizens wishing to call Bulgaria home is a D-type visa. There are options for Freelancers to gain a 12-month visa, but you must have a contract with a Bulgarian company. Investment in property is another avenue to gaining a D-type visa, but the minimum investment in property starts at €300,000, so significantly above the anticipated level of the Semkovo project.
It is highly recommended to get health insurance. SafetyWing provides medical and travel insurance for digital nomads. Their Nomad Insurance covers your stay in Bulgaria and all over the world.
Pros of Living in Bulgaria
Flat Tax Rate
Bulgaria has a low tax rate with a standard 10% tax rate on personal income. Freelancers may even qualify for a lower rate of 7.5%. The country has also signed agreements to prevent double taxation with many countries around the world.
Low Cost of Living
Bulgaria has a lower cost of living than most of the other countries in the EU and significantly lower than in the United States, which is about 50% more expensive. Wages can also be low, but if your income comes from outside of Bulgaria, you will probably find that you can afford an excellent standard of living.
Part of the EU
Bulgaria is part of the EU, so if you get a visa that lets you live in Bulgaria, then you are also eligible to travel in the rest of the EU. This can be a very attractive prospect for anyone looking for a convenient base for exploring the European continent.
Quality of Life
Despite being one of the poorer European countries, Bulgaria offers an excellent quality of life. Fresh food and wine are available and affordable, the summers are warm, and the winters are just chilly enough for skiing. The people are welcoming and have an authentic culture, so you never feel like you are in just "one more European city".
Cons of Living in Bulgaria
Language Barrier
English is still not widely spoken in Bulgaria. If locals speak a second language, it will usually be one of the neighboring Slavic languages. To start making local friends, you will need to invest some time in learning the language. Tackling local bureaucracy without speaking Bulgarian can also be very challenging.
Lack of Diversity
Bulgaria is 85% ethnic Bulgarian, which is a Slavic ethnic group. The rest of the population is principally Turkish and Roma. People from non-white ethnicities that travel to Bulgaria may feel singled out and treated differently in such a homogeneous society.
Bad Roads
The roads in Bulgaria are bad, both in terms of upkeep and local driving habits. Driving in Bulgaria can be extremely dangerous, but also tends to be the only way to get around if your are outside any of the major cities.
What do you think? Will you be adding Bulgaria to your travel itinerary for 2023?