Over the last few years, several European countries have been rising on the list of destinations for digital nomads. Many of them have become attractive due to offering digital nomad visas, while the rest are reachable due to being part of the Schengen zone which means you can get a visa to one and visit many.
One of those rising stars is Bulgaria. Although it doesn't have a dedicated visa for digital nomads, it's certainly a destination worth discovering.
Not being one of the main touristic countries in Europe, Bulgaria manages to keep a lot of its authentic flavor, it also has the lowest cost of living of all European countries, a strong internet connection and low taxation. With all the above, it checks many boxes for a good destination for digital nomads.
A town that stands out in Bulgaria is Bansko. The ski mountain town has been attracting digital nomads steadily over the past few years, and with a growing community, co-working spaces and a dedicated digital nomad fest, it is expected to continue being a meeting point for digital nomads.
It is advised to always have insurance coverage as a digital nomad wherever you go, and Bulgaria is no exception. You can opt for the nomad insurance package from SafetyWing, that is more likely to fit your needs as a digital nomad. It covers Covid-19 and even your trips back home.
Bansko
The town is part of the Pirin mountain range, sitting at 1200 meters above sea level to the southeast of Bulgaria.
It might be a small walkable town, but it has a lot of points on interest. It has a historical center and a rich nature and different species like the brown bear and the grey wolf, as well as many bird species. It's a wonderful destination for nature lovers.
Bansko is famous as a winter destination, with a lot of ski activities as well hiking, climbing and mountain biking during the warmer months.
If you want to experience more than the small-town life, you can visit several other traditional villages around Bansko, or even take a 2-hour drive to the Greek coast for a day at the beach in Greece.
In 2016, a German digital nomad called Matthias Zeitler co-founded Coworking Bansko, and since then, the number of digital nomads visiting the town as well as co-working and co-living spaces has been on the rise.
Now, Bansko has a strong digital nomad community of hundreds of like-minded people who usually stay longer than planned at the mountain town.
Bansko ranks 7 among global cities for digital nomads on Nomad List. It scored high on almost all categories from cost to internet to family friendliness and interest.
It is noted though that English is not 100% guaranteed from the locals, but being a popular ski resort, Bansko has a much higher English-speaking population that other cities in Bulgaria.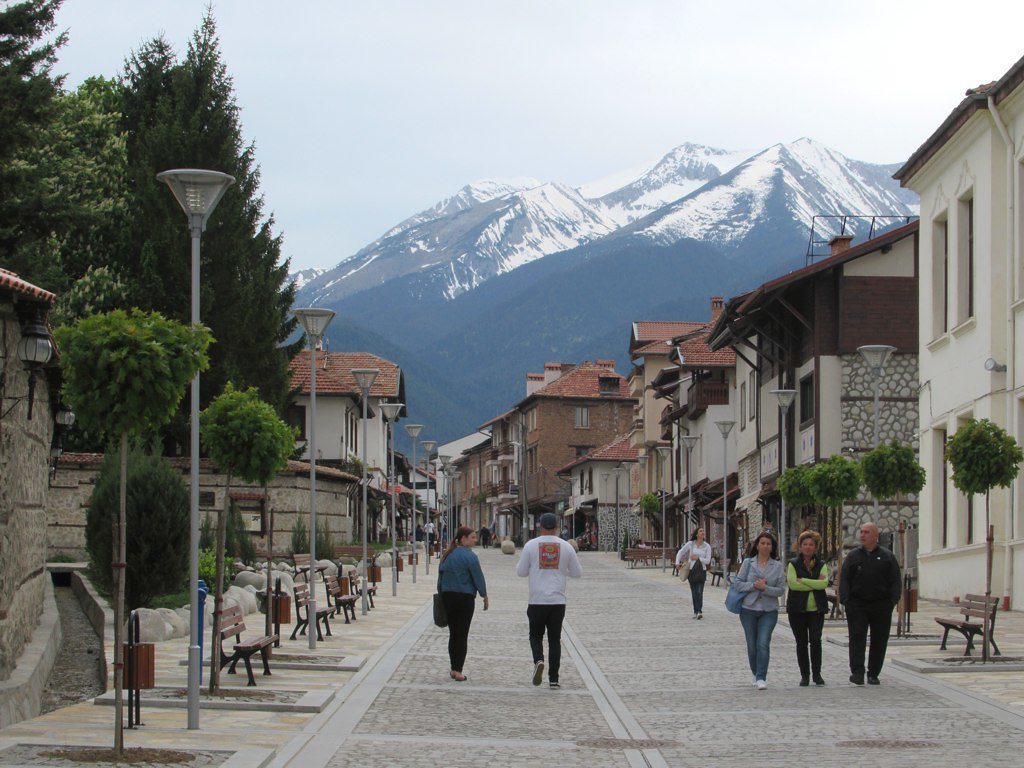 Bansko Nomad Fest
Every summer, hundreds of digital nomads from all around the world flock to Bansko to take part in the annual Bansko Nomad Fest.
This year it is taking place between 26 June and 3 July.
The Fest started in 2020 with about 100 participants, then in 2021 it attracted about 300 digital nomads to the ski town.
The organizers had announced that in 2022 it will have more than 70 speakers from all around the world, who will discuss some of the most important topics for digital nomads.
These topics include how to find work that enables you to become a digital nomad, what are the upsides and downsides of this lifestyle and how to start and run and online business.
Also, many digital nomads in Bansko are sharing their experience and success stories in different fields and against different challenges.
The event has several talks, presentations and workshops, where people can engage and connect. As well as many fun activities to explore and experience everything that Bansko has to offer. Participants also have free time to wander around the beautiful town and enjoy it as they wish.
Coworking Bansko is organizing the event, being the hub that connects the majority of digital nomads in the town. The space hosts around 100-150 digital nomads and remote workers all year round.
The event every year is structured with the goal of catering to every type of digital nomad; wherever they are in their journey and however they go about this lifestyle, there is something for all to take away from the Fest.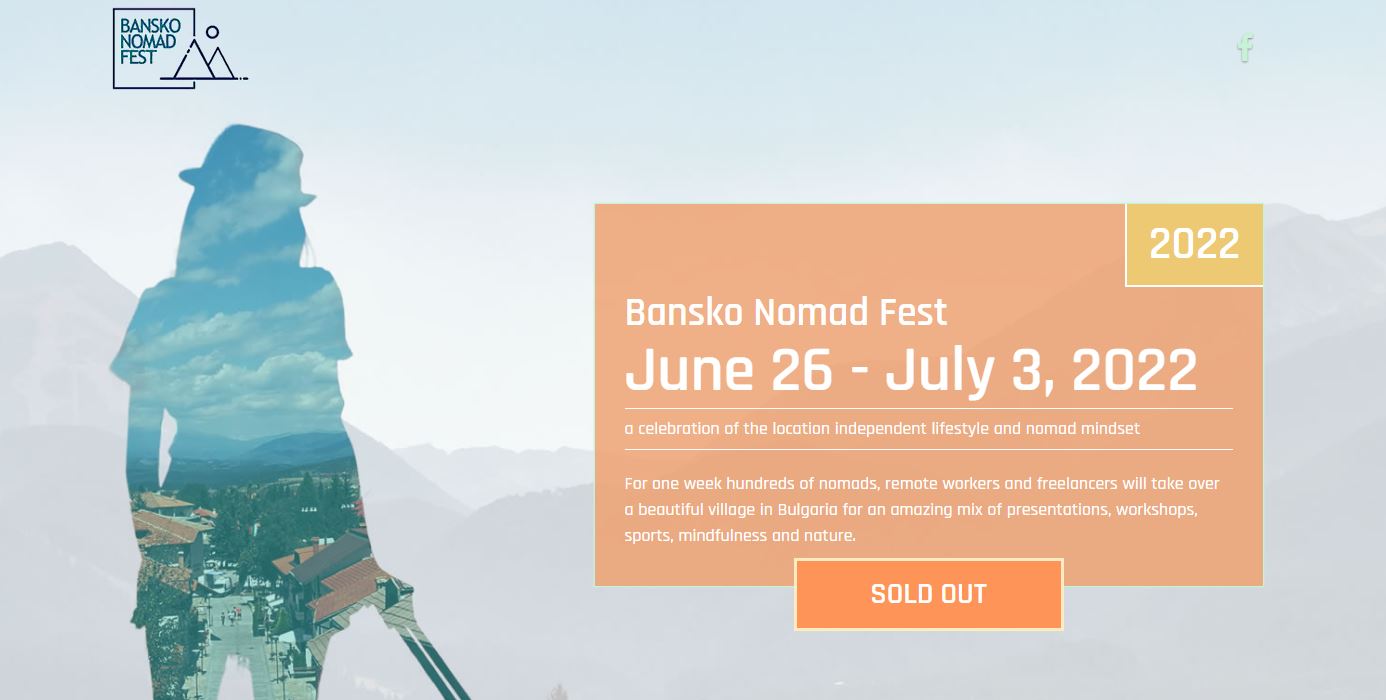 The future for Bansko
Having low cost, good internet, history, unique landscape and a ton of activities to do, Bansko is likely to become more and more popular with digital nomads. This is especially obvious from how successful the Bansko Nomad Fest is, and how many digital nomads and remote workers it attracts every year.
The town has been taking steps to accommodate digital nomads with co-living and coworking spaces increasing in numbers steadily. Of course, the major player that can take Bansko from number 7 globally for digital nomads to the top 3 is whether Bulgaria plans to offer a digital nomad visa or not.
Current EU citizens can access It freely, however, to attract long-term digital nomads from other places around the world, a digital nomad visa will make a great difference.
Just like the cases of Estonia, Latvia, Romania and Greece among many others, introducing a digital nomad visa and maybe a welcome package or facilitated accommodation to digital nomads can guarantee their arrivals all year round, and they can life to the town in its off season, just like the Fest is doing, attracting hundreds of nomads to the mountains in Bansko during summer.
Would Bansko be on your list of destinations?
Let us know.