It's not just a mode of work anymore, digital nomadism is presenting an opportunity for more freedom and adventure for workers, and a major economic opportunity for countries starved for tourism revenues after 2 years of lockdowns.
The evidence for this is clear, with governments around the world taking steps to accommodate digital nomadism. This includes issuing special visas for digital nomads, attracting them with tax breaks, inviting them to live in small villages rent-free, or even creating dedicated villages for them.
The first digital nomad village in South America
The first digital nomad village in South America was just announced, it will be in Brazil, and founded by none other than the founder of the first digital nomad village in Europe and NomadX CEO, Gonçalo Hall.
The project is considered a pilot project, that will run from early November till end of April 2023. The results will then be evaluated by NomadX, the Brazilian government and the tourism board of Brazil, who will assess whether to repeat the experience in other areas or not.
The chosen area for the first south American digital nomad village is Pipa, a village in the state of Rio Grande do Norte in the northeast of Brazil; just 90 minutes away from Natal International Airport.
Gonçalo reportedly stated that the village can generate an estimated $36 million annual revenue for the local economy.
Why a digital nomad village?
The Brazilian government approval of the pilot project didn't come out of thin air, but rather after the amazing success of Gonçalo's first digital nomad village launched in the autonomous region of Madeira in Portugal that was launched in 2020.
As of early 2022, Madeira's digital nomad village had received more than 11,000 applications and welcomed more than 5,000 digital nomads. The project had an unexpected economic impact on the island, which pushed other islands in Macaronesia region to consider launching their own digital nomad villages.
The main purpose of a digital nomad village is to have a dedicated space that caters to everything a digital nomad may need. This includes strong internet connections, workspaces, accommodation and co-living spaces, networking and social events and trips to explore the village and the area around it. This also includes organized adventures to experience everything the region has to offer.
The digital nomad village in Madeira had also some unexpected effects on the local community. According to Micaela Vieira, Project Manager in Startup Madeira, the local community embraced the digital nomad lifestyle and sustainable values.
"Accommodations are adding kitchen equipment and cafes are strengthening their WIFI signals and creating working corners for nomads." Micaela said.
Part of the nomadism culture is also supporting the local communities, whether through sharing ideas and skills with them, or even just establishing environmentally friendly practices wherever they go. This is why a nomad village can be a hub for sharing ideas, encouraging entrepreneurship and launching startups.
About Pipa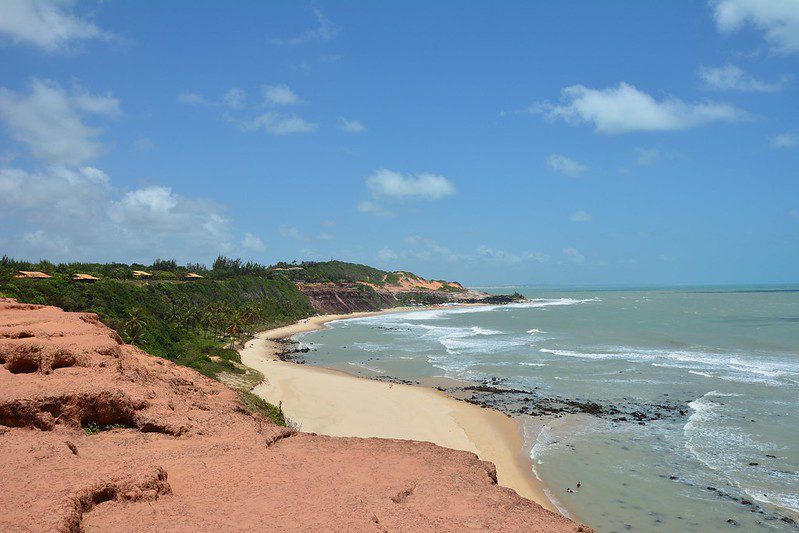 The area chosen for the village is called Pipa. It was known as the "Hippy village" in Brazil, and is now a tourist attraction, surrounded by tropical plants and animals.
Summer in Pipa is famous for combining the exotic vibe with the calm of a small city. It has everything any traveler needs, from beaches to shops to nightlife and restaurant variety and tiny traditional fishing villages surrounding it that are waiting to be explored. Pipa also advertises itself as the ideal destination for surfing and kitesurfing due its windy beaches.
During summer, from October to December, the weather is usually favorable, ranging between 28-30 degrees Celsius
As for the time zone, Pipa is GMT -3H, which means it's 3 hours behind London, which means that if you work with Europe, you can catch the sunrise in Pipa with your morning calls.
You can book a bungalow style apartment at The Pousada Morada dos Ventos starting from now, to stay between 15 October and 15 December. You can also pre-register if you are still not sure, you can also ask for the special discounts for digital nomads.
Brazil for digital nomads
As of January 2022, Brazil introduced a special visa for digital nomads, who wish to work remotely from there. The visa duration is 12 months, but it's renewable for another 12, which means you can stay in Brazil for 2 years in total.
As with all other digital nomad visas, you need to prove that you work remotely, for an employer outside Brazil. You also need to show that you have a minimum monthly income of $1,500, or that you have at least $18,000 in your bank account to fund your stay in Brazil.
The applications are made at the Brazilian consulates before travelling to Brazil. You need to account for a duration of at least 4 weeks for the application to be considered.
You will also need to have a health insurance coverage that it valid in Brazil, as well as a clean criminal record.
Check for insurance packages that are dedicated to digital nomads, to be sure that it covers all your needs and understands your lifestyle. SafetyWing, for example, has a nomad insurance package covering digital nomads from all over the world.
Brazil is a popular destination among digital nomads as it is affordable, has a high quality of life, it is a unique vibrant culture seasoned by diversity, plus its amazing nature combining everything from sandy beaches, mountains, waterfalls and forests.
As for the cons, digital nomads reported that they find difficulties communicating with locals due to the language barriers, some areas are considered unsafe where gangs are running the show, and the internet quality varies greatly from one area to another. If you decide to head to the digital nomad village though, you may not encounter these problems, as the village will be tailored for nomads, covering their needs for internet quality, feeling of safety and communication in English.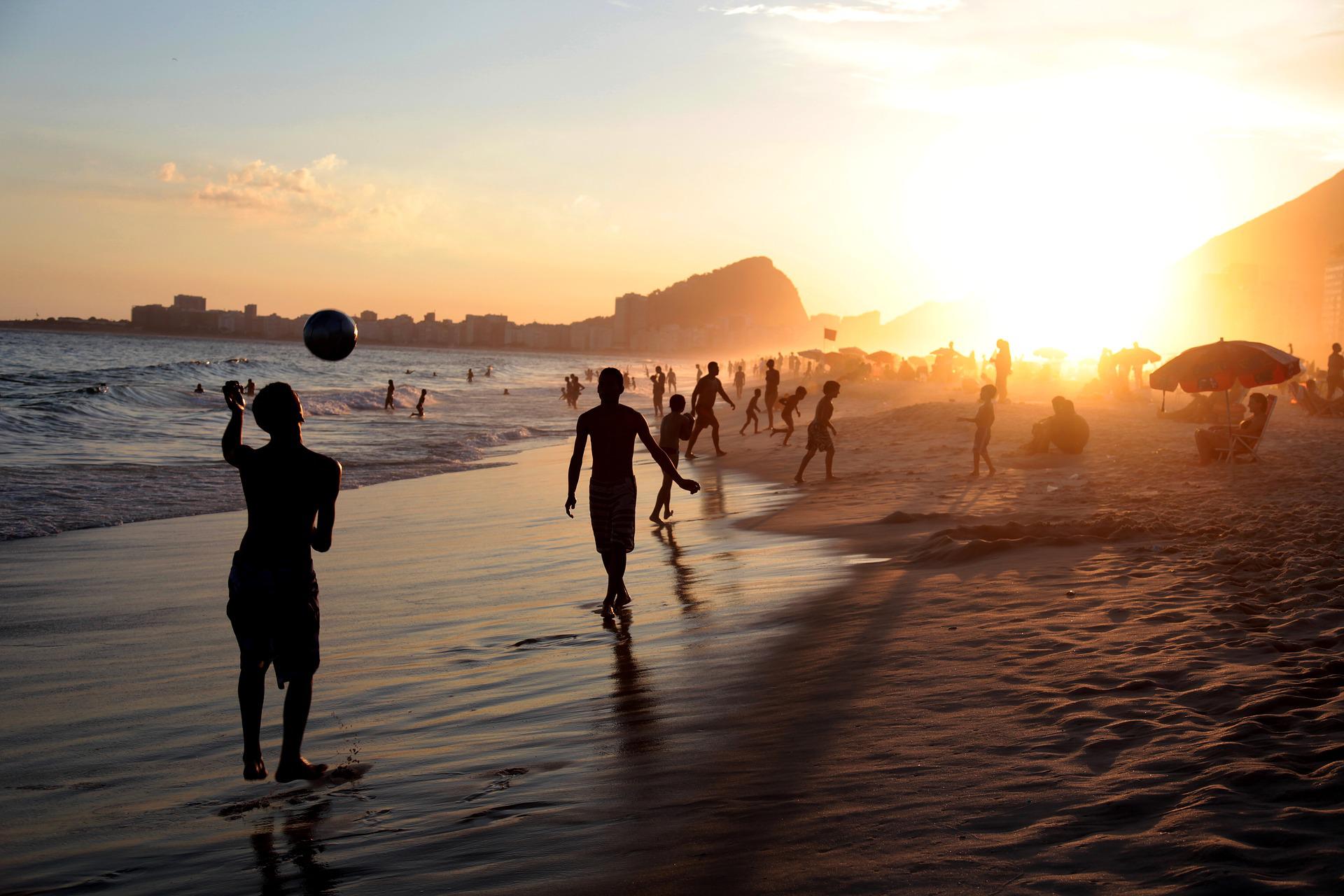 Where do you think the next digital nomad village should be?