Although working remotely existed long before 2020, it is without a doubt that the spread of COVID-19 accelerated the rate by which many businesses shifted to remote-work.
Now more jobs than ever can be done remotely, thanks to the internet, and if you can do the job from home, then why not do it on the beach or up in the mountains?
This is the secret digital nomads had cracked decades ago. Digital nomads are people who work remotely while travelling around the world. As long as the job can be done online, you can discover the world while working remotely.
Several countries in the last few years understood the value of digital nomads to their economy, and started offering dedicated visas and tax breaks for digital nomads. These include Estonia, Croatia, Greece, Barbados and Dubai among others.
And now two Italian villages came forward with an attractive offer for digital nomads. Santa Fiora and Rieti will offer digital nomads who move there, rent vouchers of value up to €200. For the 2 cities, this is about 50% of the rent; which makes it a very attractive offer.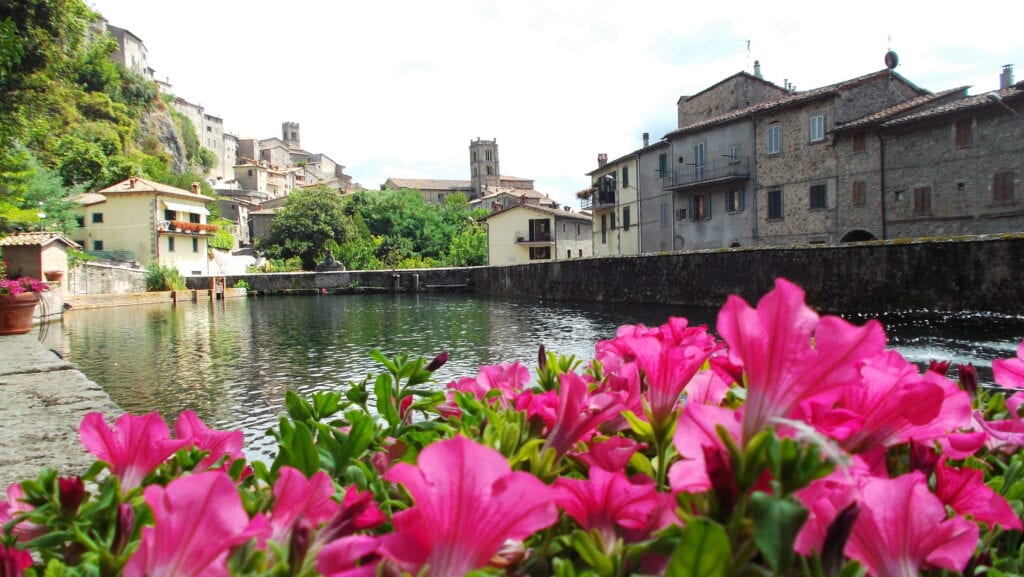 Why did these 2 villages make such an offer?
Italy is currently recovering from the very hard hit of the COVID-19 pandemic. The country's economy needs the support of tourism to achieve this recovery.
On the other hand, many young people left Rome after the COVID-19 breakout and spread all over Italy to allow social distancing, since they didn't need to be in an office anymore. This move revitalized many areas and local communities that were previously in decline.
Many Italian villages realized that digital nomads and remote workers can contribute to this movement and that they are, in many ways, more profitable than tourists. They stay for longer periods which benefits local communities, brings improvements in services and attracts businesses.

In many areas in Italy, the government is investing in smart working villages and higher internet speeds to lure digital nomads and remote workers.
Which villages are we talking about?
Santa Fiora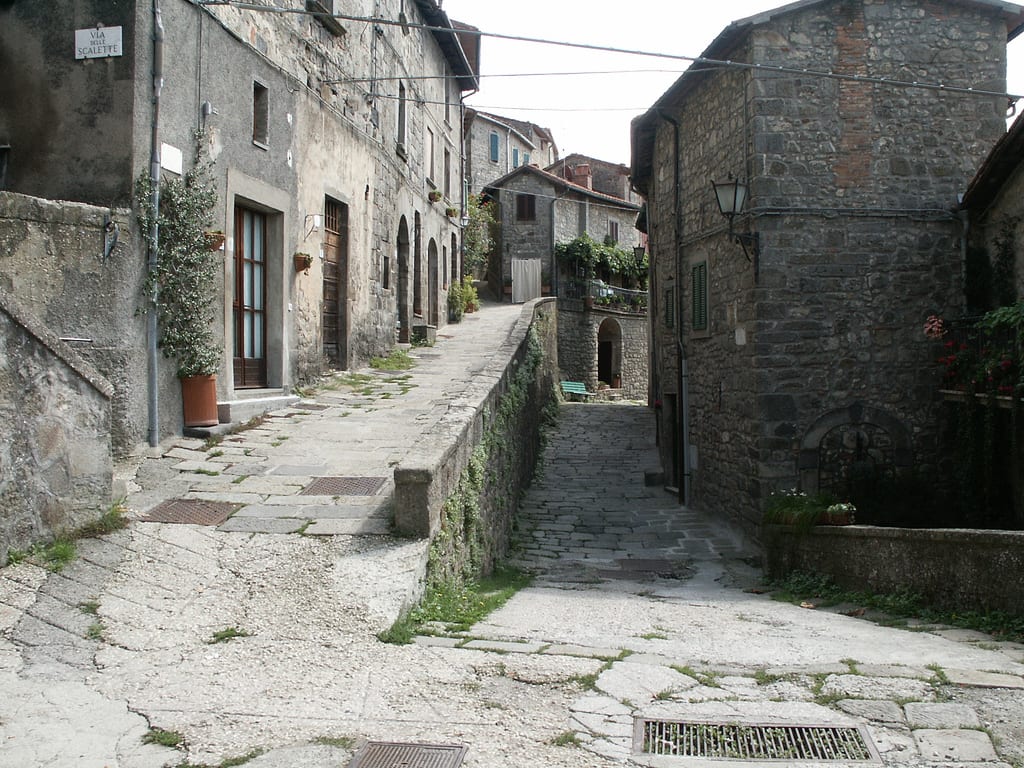 Santa Fiora is a quiet medieval village in the Tuscan province of Grosseto, 110Kms southeast of Florence and only 85kms from Siena. The village lies in the natural reserve of Monte Amiata, so being surrounded by nature is a given.
The population of Santa Fiora is only about 2,500. Its mayor, Federico Balocchi, believes that digital nomads can change the future of his village as he plans to turn it into a smart village.
It has high speed internet and slow, relaxing pace of life, palatial buildings and cobblestone streets and an international music festival that takes place in summer. The village is currently being equipped with work spaces to attract digital nomads.
Rents range between €300 to €500, so with the help of vouchers, digital nomads may end up paying only a €100 (around $121) per month for accommodation.
The village set up a website for incomers to help them find a rental as well as any service they may need; from a plumber, to a babysitter, a doctor or a food delivery service, it is all on the list.

Rieti: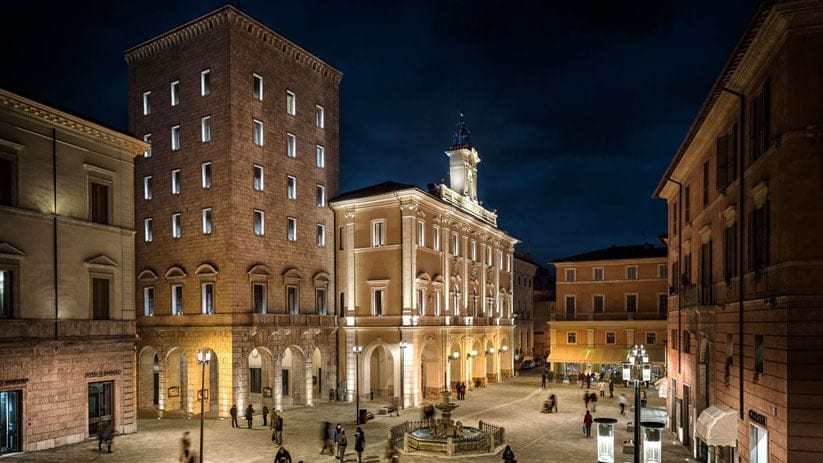 Rieti is a much bigger village in the Lazio province, with a population close to 50,000. The village is called the umbilicus (belly button) of Italy, as it is at the exact geographic center of the country, about 80kms from Rome.
Rieti lies on top of a hill over the Velino river and is mainly an agricultural, fertile area. It is surrounded by a medieval wall, guarding its very rich history and many roman monuments, however, not nearly as crowded with tourists as Rome.
What's very special about Rieti is that the center is built on old arches. Which means you can actually walk on the street, or under it on old roman passageways!
Rents in Rieti are even lower than Santa Fiora, making the offer made to digital nomads even more attractive; especially that the vouchers are valid beyond the village center, into the rural surrounding areas as well.
The range of monthly rent is between €250 to €500 and the mayor, Daniele Sinibaldi, argues that you can even find a decent whole villa for rent at just €600 a month.
How can I take up that offer?
To qualify for the vouchers for any of the 2 villages, you need to prove that you are working remotely.
For Santa Fiora, you need to submit an application, along with a detailed document describing your work to prove that you have a remote job. You also have to agree to stay there for a period starting at a minimum of 2 to 6 months.
Don't forget to have your travel and health insurance covered, even if you did and you already started your journey, there are providers who cater to digital nomads and can cover you even after arrival in your destination, like SafetyWing.
When you pass the application process, you can find a place to rent and send the agreement and the receipts to the mayor's office to start receiving your €200 vouchers as reimbursements.
There are special benefits for applicants with residency or with children.
For Rieti, you need to submit a letter from your employer, if you are a remote worker, confirming that you are indeed one. And if you are a freelancer or an entrepreneur you need to provide a similar document to that of Santa Fiora describing your remote work.
You also need to stay for a minimum of 3 to 6 months in Rieti. The vouchers offer is extendable beyond 6 months if you have a rental agreement.
Pensioners can also benefit from this offer as long as they have remote work as well.
In general, the deal is win-win. You get to revitalize a village, boost its economy and support its local community while enjoying the Italian countryside life, the best food and wines and amazing weather.
Would you consider adding these villages to your list of destinations?
What other countries/cities you wished they offered similar incentives?
Let us know!