Bucharest is the capital and the commercial centre of Romania, which hosts over 1.83 million inhabitants. This city is mostly known for its iconic landmark, the massive communist-era Palatul Parlamentului government building, which has 1,100 rooms.
Of course, Bucharest does not just offer a visit to the Palatul Parlamentului, but it is a lively city. The city has the historic Lipscani district, which is home to an energetic nightlife scene.
With varied architecture, you can pass from one historical period to another just by walking the streets of Bucharest. In addition, if you are visiting the city, you will discover that Bucharest hosts a lot of interesting cafes and restaurants.
Bucharest has a rich history, and every part of the city tells a story about the communist period. For those who pass quickly through Bucharest, and it can happen, because here is the main airport of the country, the city may even seem ugly. With the grey and massive concrete apartment buildings, a signature of the communism era, suffocating in some places the interwar architecture of the city, Bucharest is a city of contrasts. 
Besides architecture, now, the city has a lot of museums you can choose from. For example, the heart of Bucharest is Piata Revolutiei, the site of the old Royal Palace and now home to the National Art Museum, housing a fine collection of Romanian medieval art. 
If you want to visit Bucharest, the city known as Little Paris, this article will give you an insight into what it is like. 
The cost of living in Bucharest
Bucharest is not an expensive city to live in, if you are not a resident working on the minimum wage, and has a lot to offer when it comes to food, drinks or accommodation. 
When you compare Bucharest to the cities in western Europe, you can say, without a doubt, that the capital of Romania is super affordable, and this is what makes Bucharest stand out as an up-and-coming tourist destination.
To understand what are the expenses you have to expect if you choose to live in Bucharest as a digital nomad, we have prepared a separate analysis of each aspect.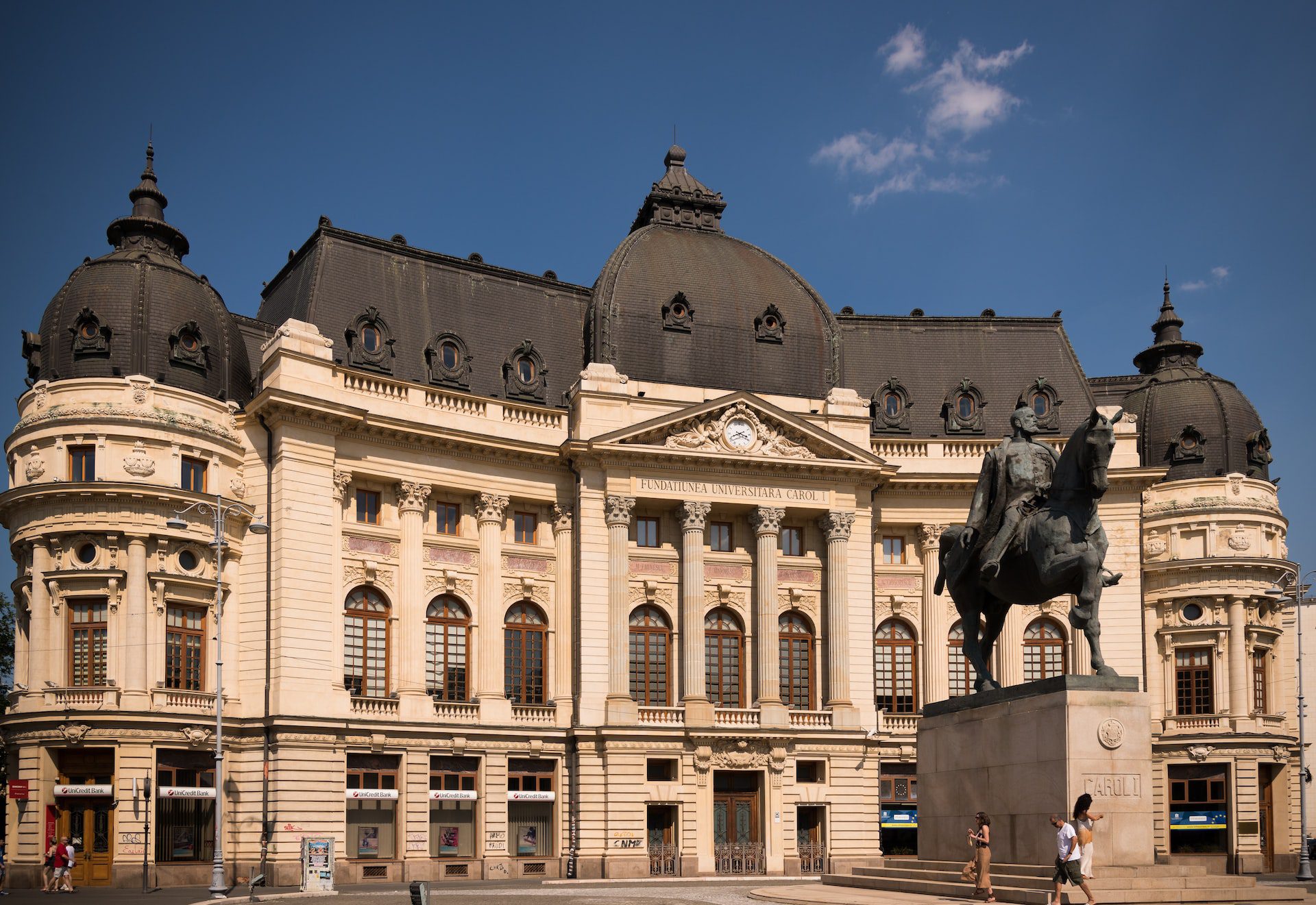 Accommodation Expenses
As in most cities, the biggest cost you will have to deal with in Bucharest is the one related to the accommodation. It is not one of the biggest accommodation expenses in Europe, maybe one of the smallest, but it still represents an important sum of money that you have to get out of your pockets. 
If you want to rent a one-room apartment in the city centre you will have to pay up to 500 euros per month, while a one-room apartment outside the centre will cost you around 350 euros. 
Renting in Bucharest is not that hard, but, most probably, you will need to give the landlord a deposit in the amount of one month's rent. 
Also, most landlords won't rent their apartments for less than 6 months, so if you want to spend less time in Bucharest, you will have to look for Airbnbs or hotels. If you want to rent an Airbnb, you will have to pay, for just one week, around 200 euros, while a hotel room will cost you 20 euros per night. 
When it comes to accommodation, you have enough options to choose from, but it all depends on the time period you want to spend in Little Paris.
Food Expenses
Food is the ace up Bucharest's sleeve. The city has a lot of top restaurants, with a variety of food, from traditional food to international one. So, you will find burgers, pasta, pizza, and noodles, but also sarmale with mamaliga.
If you go to an inexpensive restaurant, you will pay for a meal around 7 euros, while a meal at a mid-range restaurant will cost you around 15 euros. Of course, the cheapest option you have is making your food, but you can't do this in a hotel room. 
Drinks Expenses
You have accommodation and food, but what about some drinks? After a long day of work, you can go to a bar in the city's old centre, where you have a lot of options to choose from. 
And here is the best news you can have: Romania is the cheapest country in the European Union for booze, the alcoholic drinks costing just 74 per cent of the EU average price. So, you can have a domestic beer for just around 2 or 3 euros. 
The small prices for alcohol and the large variety of bars and pubs make Bucharest great when it comes to the nightlife scene. 
Transport Expenses
Bucharest is not great when it comes to the public transport sector, especially since Bucharest is known everywhere in Romania for its infernal traffic. Actually, in 2020, Bucharest was the most congested city in the world by hours lost in traffic, according to INRIX 2020. 
The poor public transport system also contributes to this traffic congestion, considering that many people prefer to go by private car instead of going by public transport. 
However, despite the porous infrastructure, public transport is quite cheap, and the best option you have in Bucharest is the subway. For a one-way ticket at the subway, you will pay just a bit over 50 cents.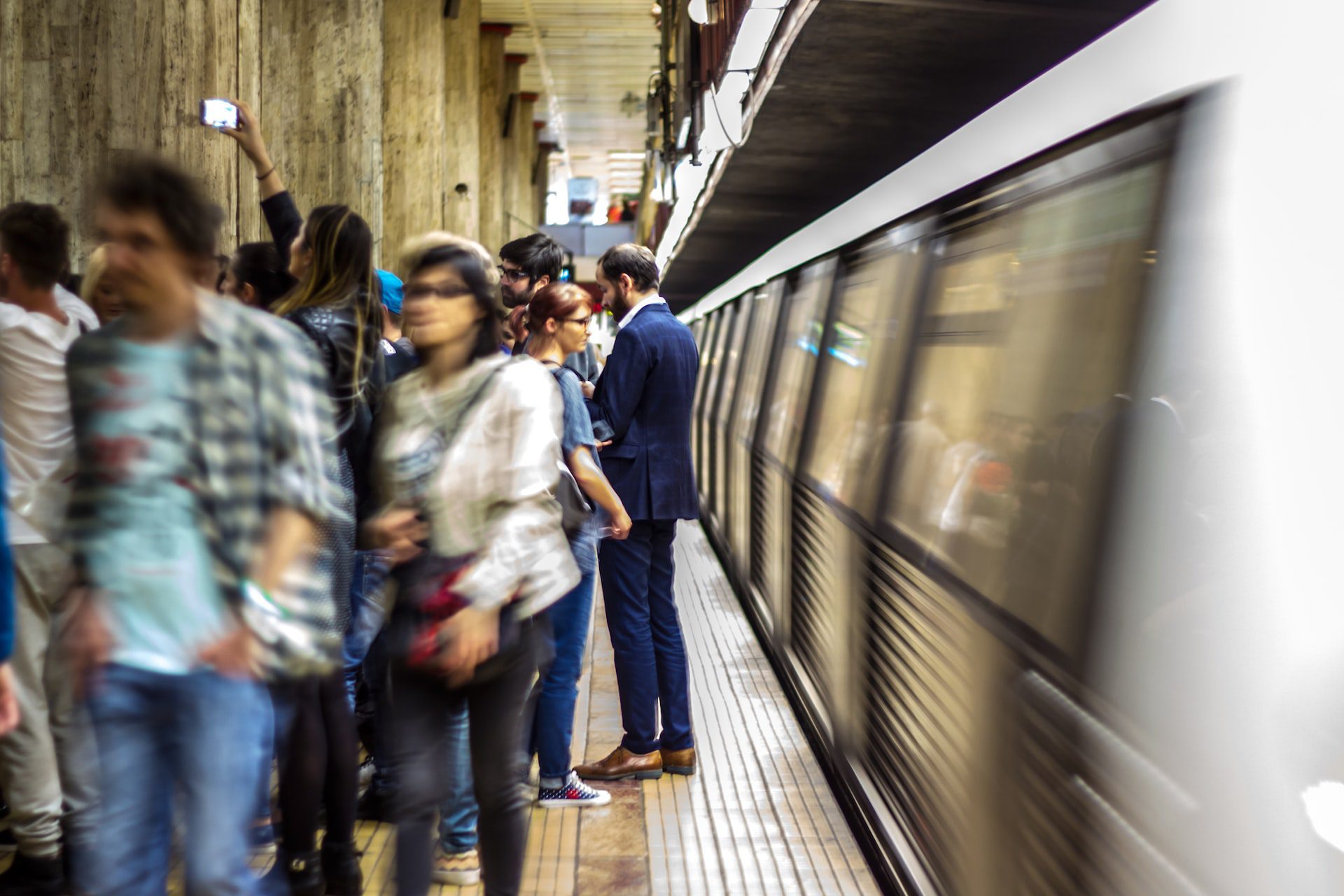 Benefits of Being a Digital Nomad in Bucharest
Although we discussed the fact that Bucharest does not excel when it comes to public transport, this should not prevent you from visiting the city, because it still offers benefits.
Some of the benefits of the city we mentioned earlier in the article, but now we get the chance to explain them better, so let's dive in.
Excellent Location
Near Bucharest is the main airport in the country, so from this city in Romania, you can travel all over the world. However, if you still ended up in Bucharest, wouldn't you want to see what the rest of the country looks like?
Bucharest is just 3 hours away from the mountain area of Romania, where you can see impressive landscapes in the Bucegi or Fagaras mountains. Also, you are just 2 hours away from Constanta, the Romanian city on the shores of the Black Sea. 
Great Parks
Bucharest has one of the best parks in Romania, so you can spend all day long going from one park to another, spending time on the edges of the lakes or just wandering around trees. 
The biggest park in Bucharest is Herastrau, located near the Arch of Triumph, with an area of about 200 ha. Herastrau Park is considered the most spectacular and varied park in Bucharest. 
Other big parks in Bucharest are Cismigiu Park, IOR Park, Tineretului Park, and Carol Park.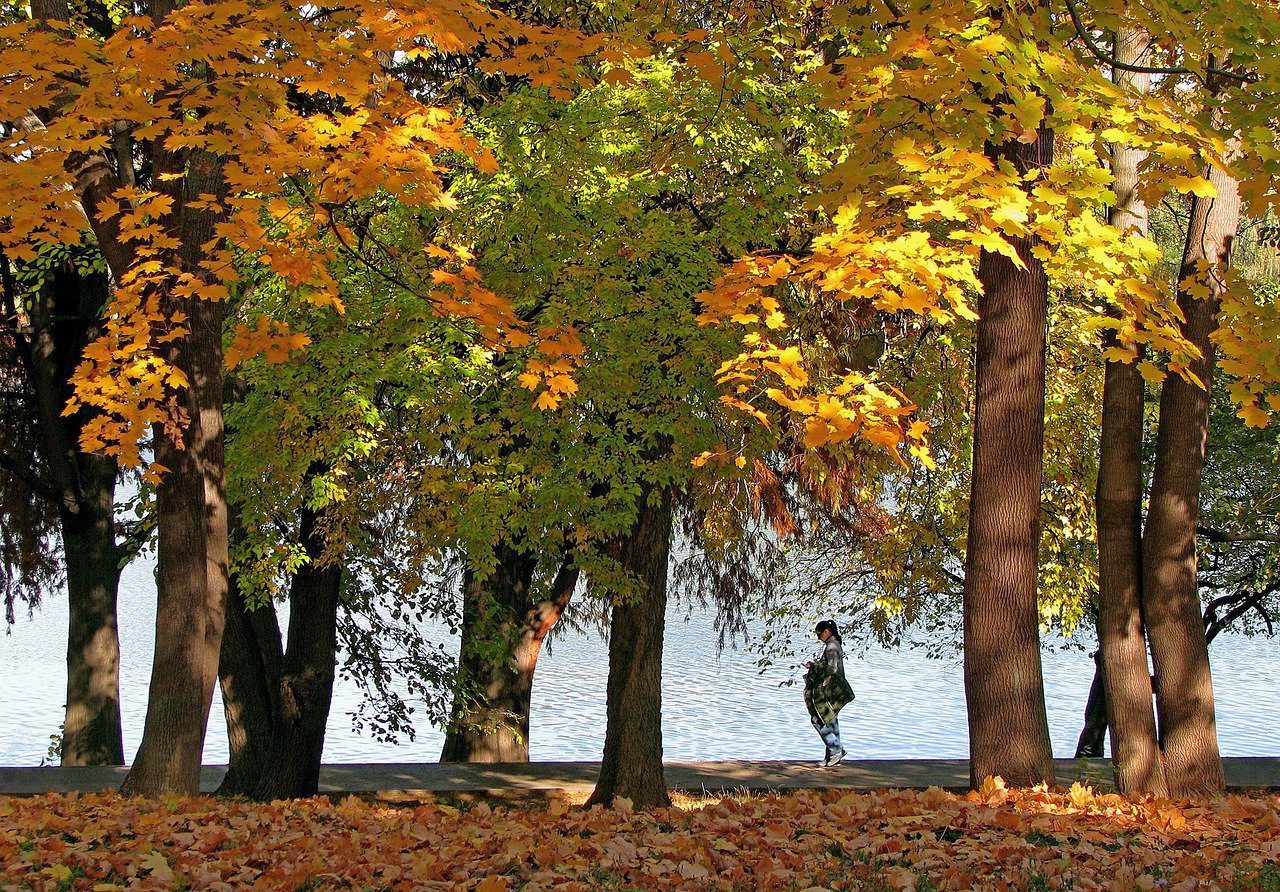 Nightlife
Passing over the parks and the location that allows you to reach many areas in Romania in just a few hours, Bucharest is known especially for its nightlife.
You will not be bored even for a second and you will be able to go out every night to a different bar because Romanian people like to have fun, so the variety of bars is great.
The old centre is the most animated area of the city, with thousands and thousands of people walking on the narrow streets full of bars, restaurants and cafes.
Negatives of Being a Digital Nomad in Bucharest
You can probably already sense some of the negative parts of the city, while others may come as a surprise. In any case, Bucharest has its good parts and its bad parts, but to really feel what it has to offer, you have to give it a chance.
Crowded City
Bucharest is the busiest city in Romania, with people coming from all over the country to study or for the work opportunities that the city has to offer. This causes the city to be in a constant uproar, with people coming and going at every moment. 
However, even if it is precisely this urban agglomeration that gives the city its specific energy, it can become tiring.
The Constant Traffic Problem
The traffic problem is closely related to the fact that a lot of people from Romania decided to move to Bucharest for a better future. However, the faulty infrastructure is also to blame for being stuck in traffic for hours. 
Thus, if you want to live in Bucharest as a digital nomad and you happen to be in a hurry to get to a certain place, and, therefore, you decide to take a taxi, suddenly you are no longer in a hurry because you will be stuck in traffic.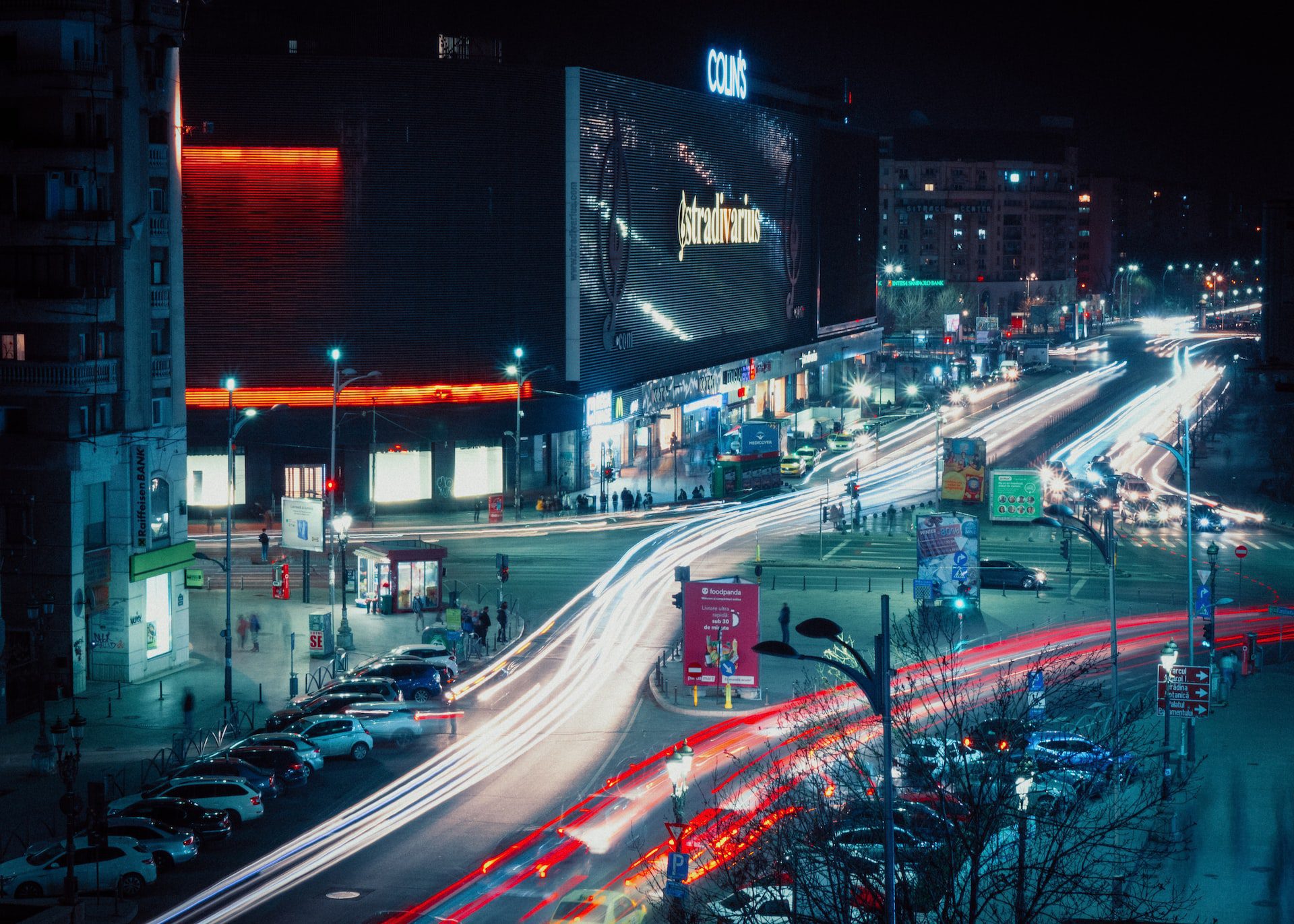 The City is Dirty 
When you have a lot of people in one place, things may become problematic. If you will take a walk on the Bucharest streets, you will see a lot of dirt on every corner. 
Not every person throws the garbage into the bins, so there are lots of plastic wrappers, coffee cups and cigarette butts all over the place.
Other things to consider
If you are going to such a crowded city, there are several things that you have to take into account, to figure out, first of all, if it is a suitable city for you. 
Bucharest has a lot to offer and you will certainly be able to see something new every day. However, you have to also think about the other aspects that the city comes with.
It is highly suggested to get health insurance when traveling to Romania. SafetyWing provides medical and travel insurance for digital nomads. Their Nomad Insurance is covered in Romania and all over the world.
Dangerous Neighborhoods
Every big city has its downside parts. When it comes to Bucharest, the city has some dangerous neighborhoods that it is good to know about before going there. 
While the city centre and other key areas are pretty safe at any hour, several peripheral neighborhoods are ill-famed and you should avoid going there, especially at night hours. 
Ferentari is one of the notorious neighborhoods of Bucharest and is the poorest area of the city. 
Pollution
This will not come as a surprise, but pollution is a big problem in Bucharest, because of the heavy traffic. Actually, Bucharest is one of the most polluted cities in Europe, so the air quality is pretty poor. 
Coworking Spaces
Let's not forget the fact that you are a digital nomad, so you need a city that offers you spaces where you can work in a relaxed and productive way. Therefore, let's see the options Bucharest offers you.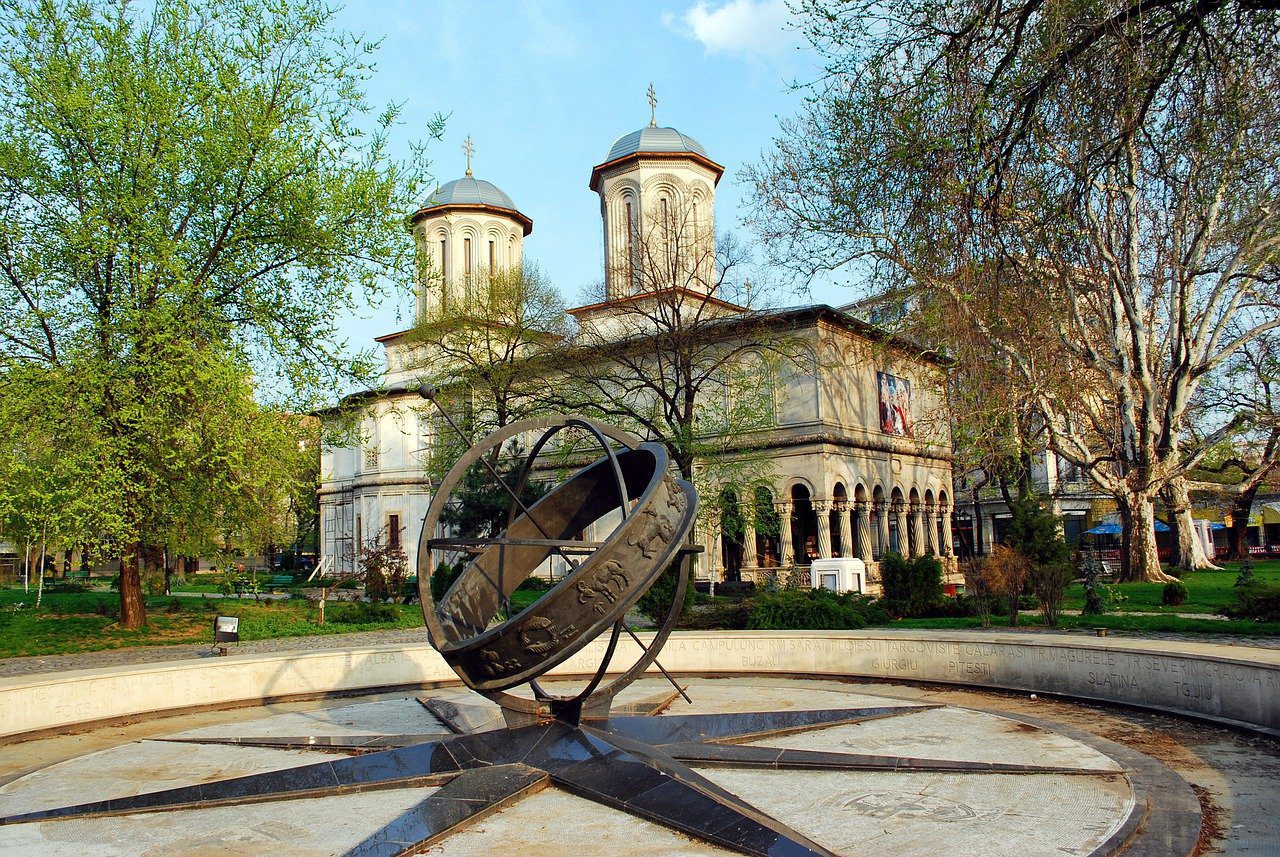 Hotspot Workhub
Hotspot Workhub is located close to the Bucharest railway station, with access to the subway, so you can go, after work, directly to the city centre. With a lot of natural light, Hotspot Workhub can be your working space. The Hotspot Workhub coworking space includes:
High-speed wifi

Lounge and chill-out area

Yoga Studio

Meditation room

Free coffee and tea
The Legacy
The Legacy was envisioned as a house residence of different movements, networks, communities and subcultures active in civil society, ethical entrepreneurship and ethical innovation can come together and exchange best practices. The Legacy coworking space includes:
High-speed wifi

Lounge area

Garden

Meeting rooms
Commons
Commons is a dynamic network of fully-serviced coworking spaces. Located near the city centre, Commons is a modern space with everything you need. The Commons coworking space includes:
High-speed wifi

Chill-out area

Free coffee and tea

Outdoor terrace

Library
Impact Hub Universitate
Impact Hub Universitate is a 1,700 sqm location, situated in the heart of the city (Universitate square). You will find here options for flexible desks as well as private offices. The Impact Hub Universitate coworking space includes:
High-speed wifi

Chill-out area

Free coffee and tea

Free snacks

Beanbags
Conclusion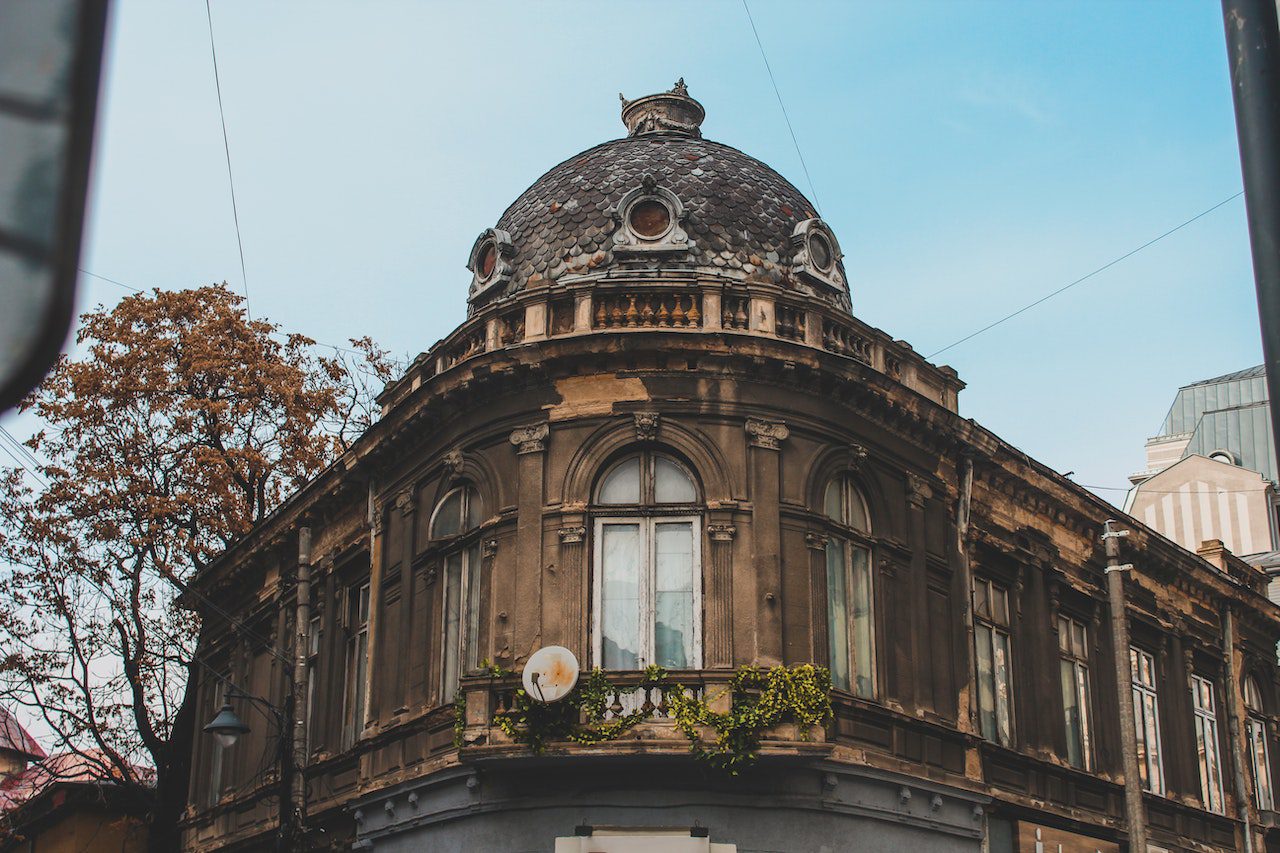 Bucharest is a very diverse city, with a rich history, which can be seen at every corner. In addition, the city offers something for everyone and is always full of life, which can be both good and bad. 
Being such a paradoxical city, you can end up loving it or, just as well, you can end up hating it.
No matter how you choose to look at Bucharest, it is worth a visit, to get lost on the narrow streets of the old centre, admire the historical buildings, taste the traditional Romanian food and enjoy every night full of energy that the city has to offer.