Cluj-Napoca is a city in northwestern Romania and is, also, the unofficial capital of the Transylvania region, known all over the world for its vampire legends. 
One of the most popular cities in Romania, Cluj-Napoca is home to universities, vibrant nightlife and landmarks dating to Saxon and Hungarian rule. Also, Cluj-Napoca is the home of the baroque-era Banffy Palace, now a museum showcasing Romanian art and the place where one of the most popular festivals in Romania takes place, Electric Castle. 
Another festival, known all over the world, which takes place in Cluj is Untold, so if you want to discover a city with a rich history, but you also want to have fun listening to the music of the best DJs and artists in the world, then summer in Cluj-Napoca is ideal.
There are many reasons why it is worth travelling to Cluj-Napoca as a digital nomad, and in the following lines, we will present you with all the information you need. 
As a side note, it's highly recommended to get health insurance when travelling to Romania. Providers like SafetyWing offer medical and travel insurance for digital nomads. Their Nomad Insurance covers your stay in Romania and in any other part of the world.
Let's dive in!
The cost of living in Cluj-Napoca
Cluj-Napoca is the most expensive city in Romania, especially when it comes to accommodation expenses. Moreover, Cluj-Napoca managed to dethrone Bucharest when it comes to the cost of living. 
However, Romania, in general, is one of the cheapest countries in the European space, so there is no need to worry too much when it comes to prices. 
Therefore, we detailed every expense you have to expect if you want to live in Cluj-Napoca for a while.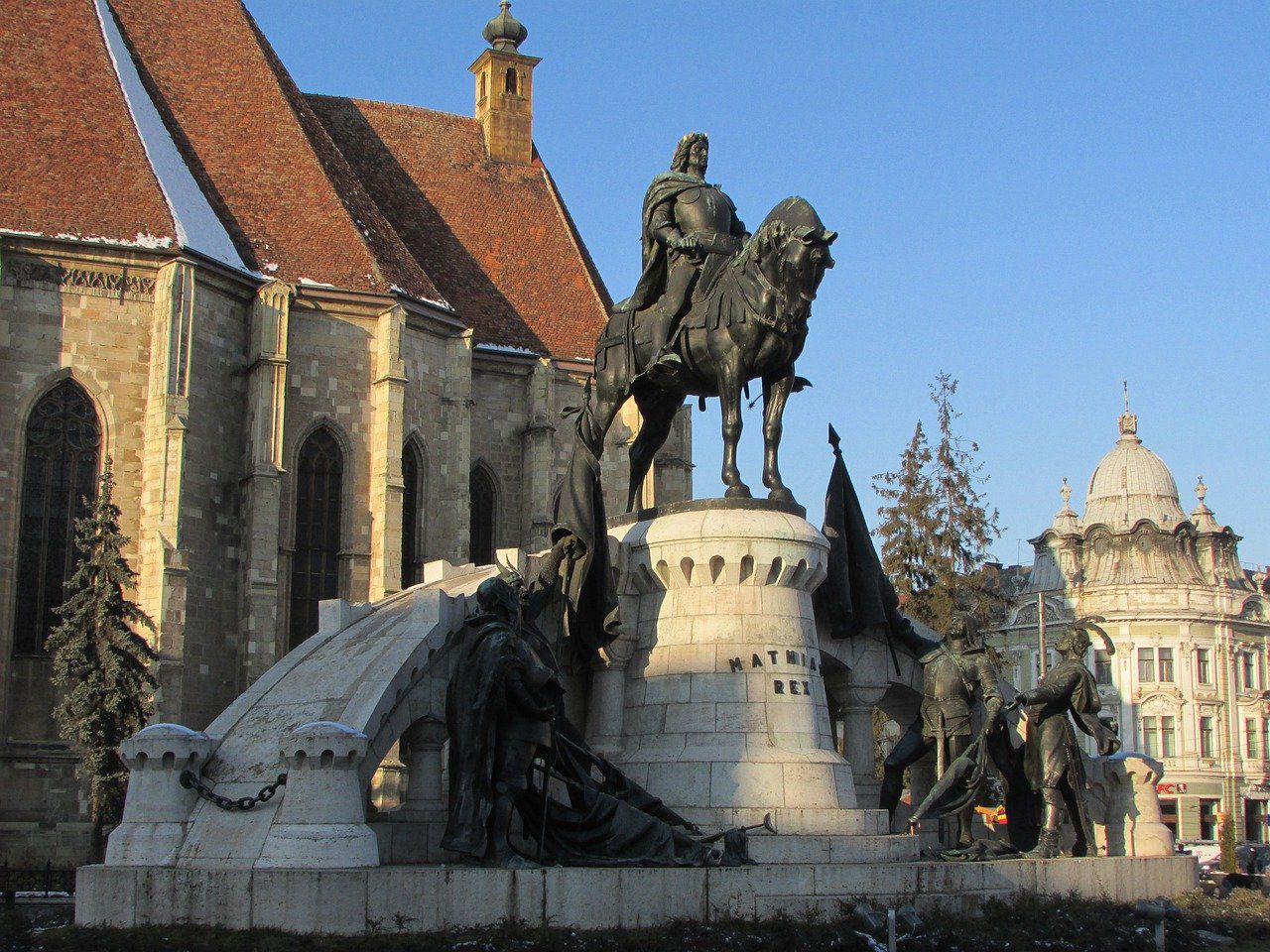 Accommodation Expenses
If you want to live in Cluj-Napoca as a digital nomad, then it is important to know that the biggest expense you will have is related to accommodation. However, Cluj-Napoca has a vast network of hotels, guesthouses, cabins, apartments and Airbnbs.
The price for a one-room apartment in the city centre can be over 500 euros per month, while a one-room apartment outside the centre is around 400 euros. It won't be difficult for you to find accommodation, but the landlords will most likely want to rent on a long-term basis.
It is a request that you will find all over Romania. As a result, if you don't stay in Romania for more than six months, renting an apartment is difficult. Also, landlords ask for a deposit worth one month's rent.
If renting an apartment is not suitable for you, then you can go to hotels, guesthouses or Airbnbs. For one night's accommodation, at a hotel in Cluj, you will need to pay at least 20 euros.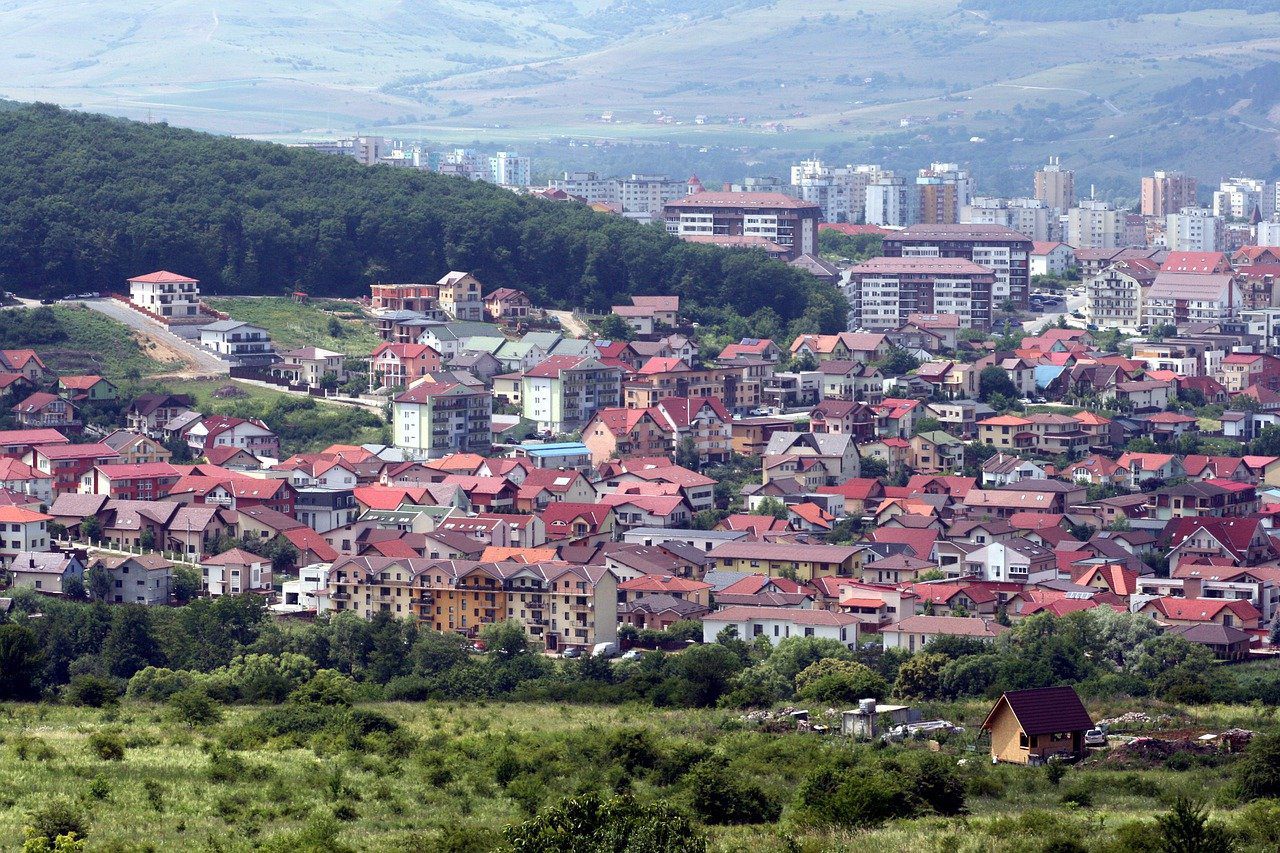 Food Expenses
When it comes to food, you don't have to worry, because there is a wide range of restaurants you can choose from. We recommend you to try goulash, a traditional dish from the area, which you will surely like.
Thus, if you choose to go to an inexpensive restaurant, you will need to pay around 7 euros for a meal. However, if you opt for a mid-range restaurant, then a meal will cost you around 17 euros. 
There are options for everybody when it comes to food, but you need to find the secret gems. 
Drink Expenses
Cluj is a university town, full of students, so there is no shortage of bars or pubs. Therefore, if you want to have a fun night, Cluj-Napoca will offer it to you without any problem.
Moreover, considering the wide variety of bars and pubs, the prices are quite competitive, especially if we take into account that Romania has the cheapest alcohol among all the countries in the European Union.
In other words, if you want to buy a domestic beer in Cluj-Napoca, you will need to take out of your pocket around 2 euros. If you want an imported beer, then you will have to pay almost 3 euros. 
Transport Expenses
When it comes to transportation, you have plenty of options at your disposal. You can choose to rent a bicycle or an electric scooter, or you can simply take the bus or tram. In general, public transport is quite affordable, so you will pay only 50 cents for a trip.
So hop on a bike or a bus and go discover what Cluj-Napoca has to offer!
Benefits of Being a Digital Nomad in Cluj-Napoca
Considered to be one of the most beautiful cities in Romania, Cluj-Napoca has a lot of benefits to offer. 
From the nature that surrounds the city to the local people and the fact that it is considered a city of culture and arts, Cluj-Napoca is an area that you will fall in love with. 
And these are not all the benefits that Cluj-Napoca has to offer.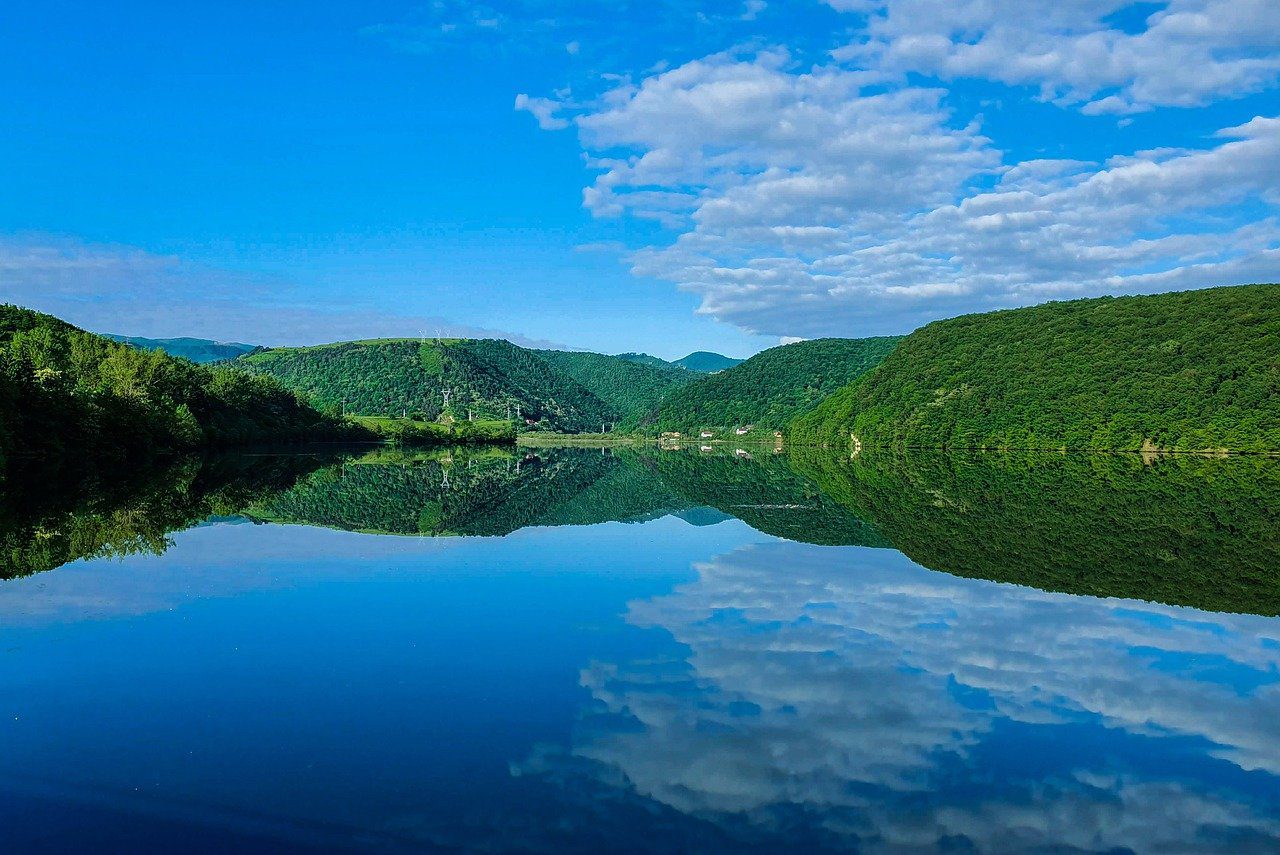 Great park and great natural surroundings
Yes, Cluj-Napoca doesn't have as many parks as Bucharest, but the ones that are in Cluj-Napoca are clean, large and great to hang out in. 
Also, the natural surroundings of the area are really spectacular. 
If you are in Cluj-Napoca you need to go to Central Park, Cetatuia Hill and Hoia-Baciu Forest. The last place has a lot of supernatural legends around it and is considered one of the creepiest forests in Transylvania, because of the ghosts that live there, of course.
People are relaxed 
One of the main benefits of Cluj has to do with the local people. They are known for their slow pace, for being friendly, relaxed, and always ready to help. 
Even though Cluj-Napoca is a big city, you will not meet nervous, hurried or bored people. Instead, you will see people with a very open attitude, which gives the place a special charm.
A city of culture and arts
Besides the fact that Cluj is Romania's IT hub and an important university hub, the city is full of culture and art, so you will have a lot to see and learn from walking the streets of Cluj-Napoca.
During your visit, you will be able to visit a lot of museums, statues, churches with history, and also a national theatre and an opera house.
Negatives of Being a Digital Nomad in Cluj-Napoca
Like any other city, Cluj-Napoca also has negative sides, but these are minor compared to the benefits that the city offers. 
However, before you start preparing for your visit to Cluj-Napoca, especially if you want to live here for a longer period of time, you must also know what are the negative parts of the city.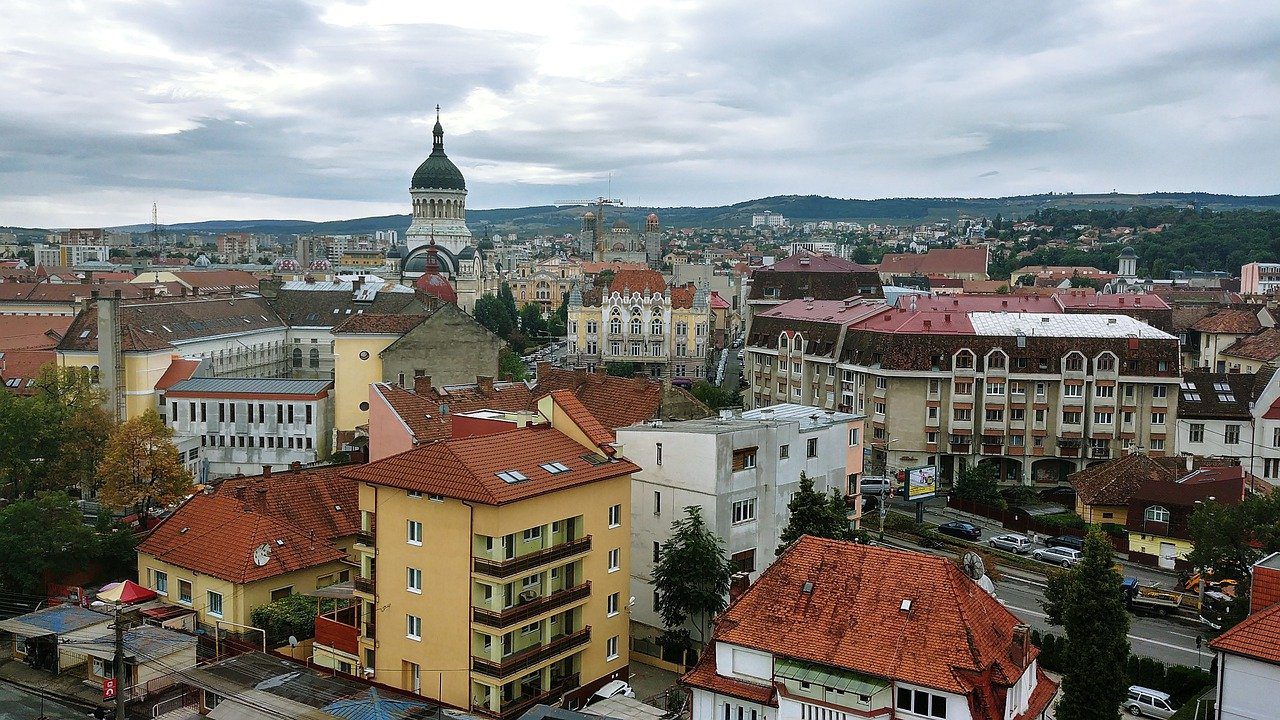 The most expensive city in Romania
Considering the high demand from students and IT specialists who come to the city, apartment prices have skyrocketed. Thus, renting an apartment in Cluj-Napoca is even more expensive than renting an apartment in the country's capital.
Yes, Romania is still one of the cheapest countries in Europe, but you still have to get important money out of your pocket to live in Cluj-Napoca. 
Heavy traffic at peak hours
Cluj-Napoca is a big city and a very popular one among students and IT specialists, so the large number of people who come to the city can be seen later on the roads during rush hour.
Therefore, you might face some problems if you want to get from one part of the city to another at peak hours.
Few green areas in the city
The green area of the city can be found both in the chapter on benefits and in the chapter on negative parts. 
Thus, although the green areas of the city are spectacular and very well cared for, there are few such areas, considering the size of the city.
Other things to consider
Cluj-Napoca is a complex city, which can attract you from many points of view. 
Next, considering the complexity of the city, we will point out two other things that you should consider before you go to live for a while in the unofficial capital of Transylvania.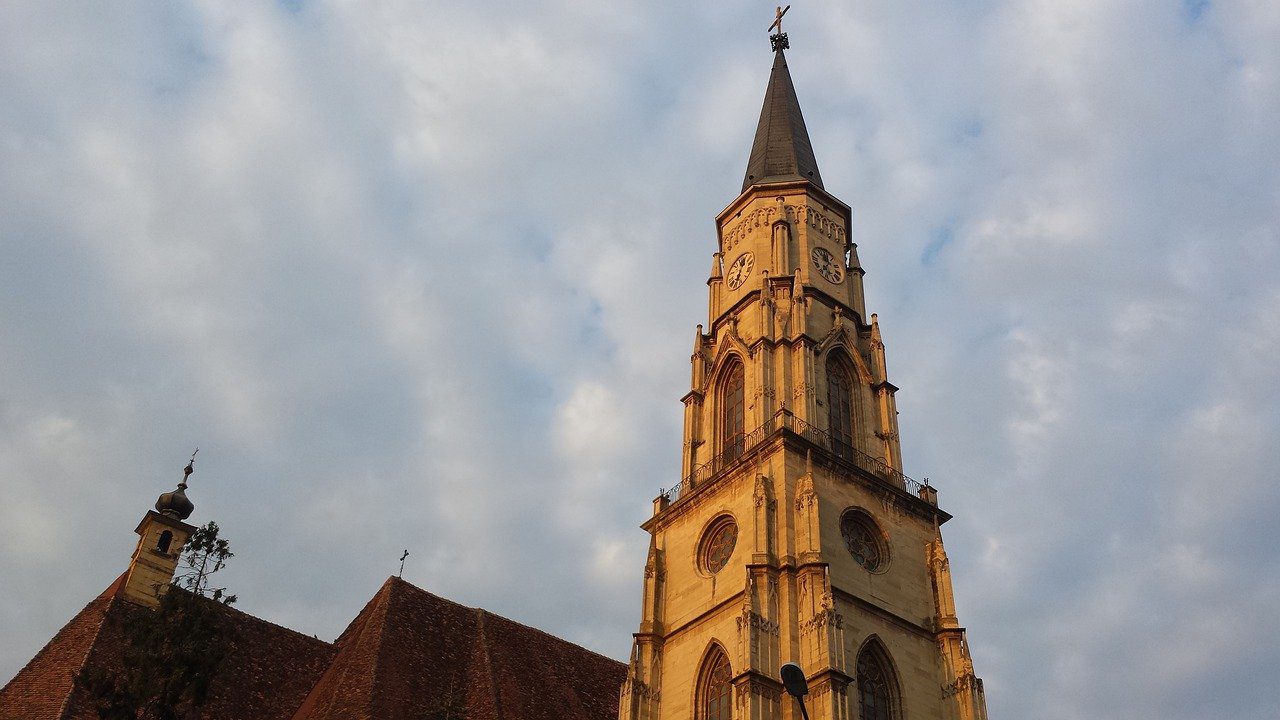 Untold and Electric Castle
Yes, festivals can be a lot of fun. These are events where you can meet new people and where you can leave all worries aside.
Cluj hosts two of the biggest festivals in Eastern Europe. As a result, even though you have the opportunity to have a good time, on the other hand, if these events are not to your taste, you will deal with the negatives. 
When the festivals take place, Cluj is more crowded than normal, prices are higher, and there is commotion everywhere, which is why you can no longer enjoy the relaxation specific to the city.
Slow pace
Another thing that can be both positive and negative is the slow pace of the city. 
Yes, people are relaxed, talk slowly, move slower than the rest of the country, and this is good for the overall atmosphere of the city, but if you are in a hurry, you may find yourself frustrated by this slow pace.
Coworking Spaces
Beerow
Beerow coworking space offers a lot of facilities in a welcoming space. All you have to do is come to the Beerow location, bring your laptop and determination and get to work. The Beerow coworking space includes: 
High-speed wifi

Workshops

Ping Pong table

Outdoor terrace

Free coffee and tea
Xponential Transylvania
At Xponential Transylvania you can choose between hot desks in the coworking area, dedicated desks in the business area or a private office. The Xponential Transylvania coworking space includes:
High-speed wifi

Chill-out area

Outdoor terrace

Free coffee and tea

Skype room
MugHub
Located near the centre of Cluj, MugHub covers an area of 300 square meters and can accommodate over 40 people. The MugHub space offers you a meeting room and a library full of editions, both in Romanian and English, so you can become better at what you do. The MugHub coworking space includes:
High-speed wifi

Chill-out area

Free coffee and tea

Library

Community drinks

Workshops
The Verdict
We have presented to you both the advantages and disadvantages of Cluj, so you can make an informed decision if you want to live in this complex city for some time or not. We think it's a good idea to come to Cluj because the city has a lot to offer. 
The people are still the salt and pepper of the city, so we recommend you to interact with the locals, who are extremely friendly and welcoming. 
Also, the city's architecture is impressive, and rich in history, even if we didn't have the time and the space to discuss it here, but a single visit to Cluj-Napoca will make you fall in love with the way the city looks.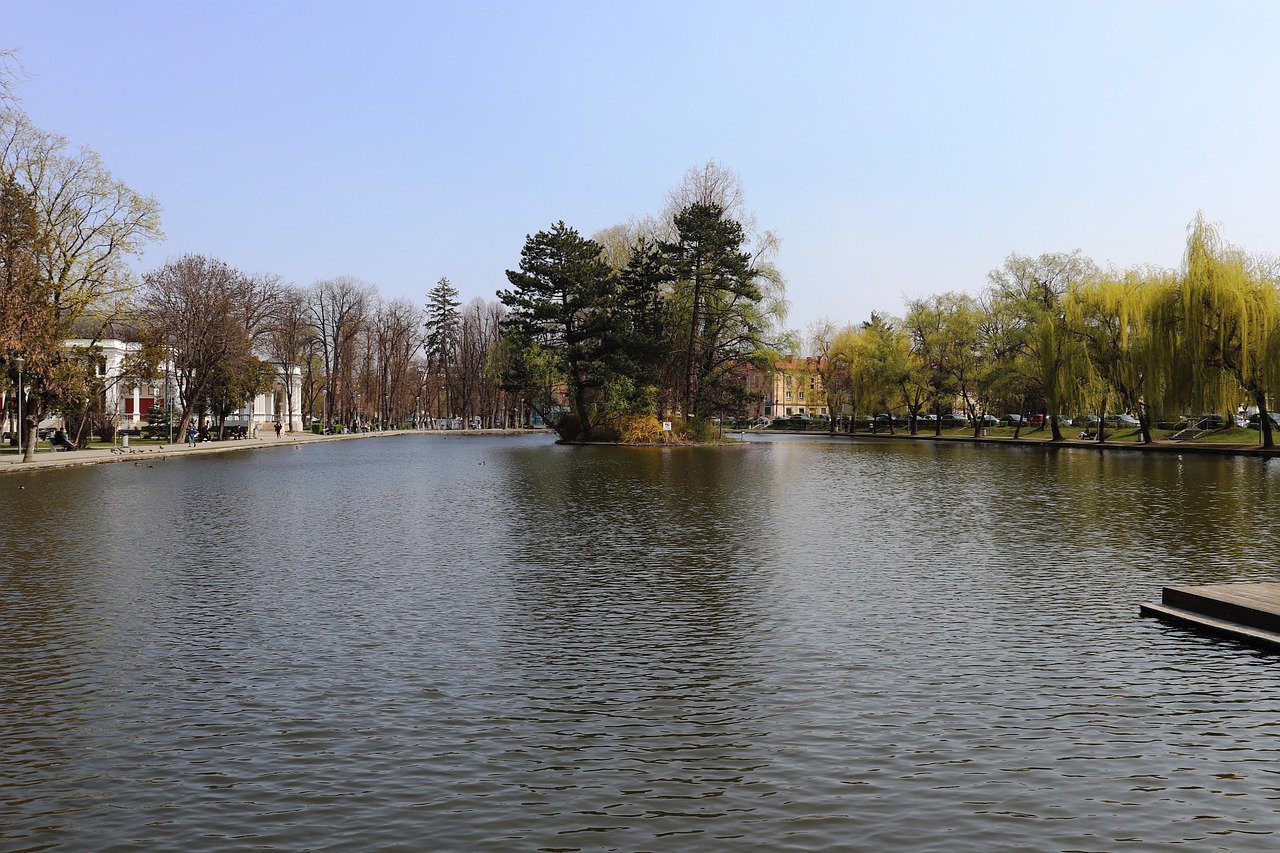 Cluj-Napoca is one of the cleanest cities in Romania, and along with the areas surrounding the city, you will feel like you are taking a breath of fresh air with every walk. Of course, this does not apply during peak hours, when traffic becomes a problem. 
Otherwise, the city is one that deserves to be visited and cherished. In addition, it is only a few hours from Budapest, another city suitable for digital nomads.