While most EU member countries closed their borders to visitors from third countries during the pandemic, Croatia did just the opposite – and largely eased the situation for those looking to stay in the country as digital nomads.
It is really no wonder that Croatia has opened its doors! As a country with more than a thousand islands, one of the clearest seas in Europe and marvelous Mediterranean gastronomy, introducing the digital nomad visa attracted a great amount of interest amongst the digital nomad community.
As of January 1, 2021, Croatia welcomes digital nomads around the world who want to travel to Croatia to experience the Croatian lifestyle.
If you're looking to find out more about the procedure and benefits of the visa, keep reading!
What is a Digital Nomad Visa and Who is It For?
Just to clarify, Croatian digital nomad visa is not actually a visa – it is a residence permit.
Croatia already has a tourist visa that allows foreigners to stay in the country for up to 90 days. If you wish to stay longer, then you must apply for a residence permit, commonly referred to as a digital nomad visa.
If you meet the requirements, you will be granted up to 12 months of stay, with no extension. If you wish to renew your status, you need to leave the country for 6 months, after which you will be enabled to apply again.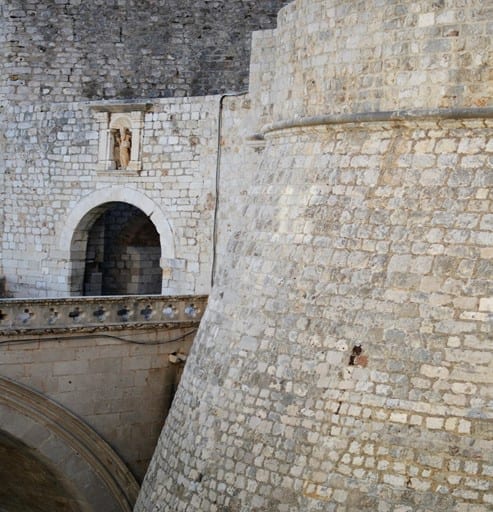 So, what exactly are the requirements? Croatian Law defined a digital nomad as a third-country national who is employed or performs work through communication technology for a company or his own company that is not registered in the Republic of Croatia and does not provide services to employers in the Republic of Croatia.
Here are other key requirements for the visa:
Fill in a form provided on the MUP website
A copy of a valid travel document (the validity period of the travel document must be three months longer than the period of validity of the intended stay)

Proof of health insurance (travel or private health insurance must cover the territory of the Republic of Croatia).

You can check out

SafetyWing

who offer

medical and travel insurance for digital nomads

from all over the world.

Proof of purpose (employment contract or other document proving that the work is performed through communication technology for a foreign employer that is not registered in the Republic of Croatia). For example, it can be a statement by the employer or a contract of employment or performance of work.
Proof of income during the stay in the Republic of Croatia. At the moment, the amount of funds required on a monthly basis is a minimum of HRK 16,142.5, or if the intended period of stay in the Republic of Croatia is 12 months, it is necessary to prove that you have funds in the amount of a minimum of HRK 193,710.00.
A background check by your home country government. It is basically proof that you have not been convicted of criminal offenses in your home country or the country in which you resided for more than a year immediately before your arrival in Croatia.
A Croatian address (don't worry, Airbnb or hostel will do!)
If you are applying from abroad, you must contact your closest Croatian embassy or consulate. If you are already in Croatia, you just need to contact the police (Croatian refer to it as "MUP") in the jurisdiction where you plan to live in Croatia.
Great news is that the law defines your income as a digital nomad and provides an exemption of income tax. Support was given by the Ministry of Finance, which decided that earnings of digital nomads will not be taxed in Croatia. Therefore, all digital nomads will pay income taxes in their home countries.
According to records kept by the Interior Ministry, 18 nomadic visa applications were received from January 1st to March 1st. These are citizens of the United States, Great Britain, Korea, New Zealand and Canada.
All of this is a fairly easy and quick process and most of it can be done online. You can find more detailed information on the Ministry of Interior website.
What Are the Advantages of Digital Nomad Visa Croatia?
In addition to the natural beauty of the country itself, historical buildings, rich cultural heritage and numerous opportunities for active recreation, here are some other advantages of obtaining the visa andd choosing Croatia as your next destination:
1) Croatia has a lower cost of living!
Life is significantly cheaper in Croatia than in other EU countries. From accommodation to prices of recreation and cultural events, Croats pay three-quarters of European prices to go to restaurants and hotels, and the prices of food and drinks are much lower.
2) Croatia is extremely safe. 
Actually, it is considered one of the safest countries in the world by Global Terrorism Index. The epidemiological situation in the country is under control with fewer active cases than other tourist destinations in the Mediterranean. Terraces of bars and restaurants are still open and some parts of the country stepped into the "green zone" on March 1st, according to the latest indicators of the European Union.
3) Basically everyone in Croatia speaks English!
80% of Croats are multilingual, of which 81% speak English, followed by German (49%) and Italian (24%).You'll get used to locals speaking your language: after all, Croats are used to being a tourist destination and welcome foreigners wholeheartedly.
4) High-speed internet
As a digital nomad, you know how important high-speed internet is. If you want to know one thing that is typical for Croats, it would be that they are passionate coffee drinkers. Having coffee is an everyday activity that Croats do not skip! As a result, you will have thousands of cafes at your disposal, many of which offer free high-speed internet.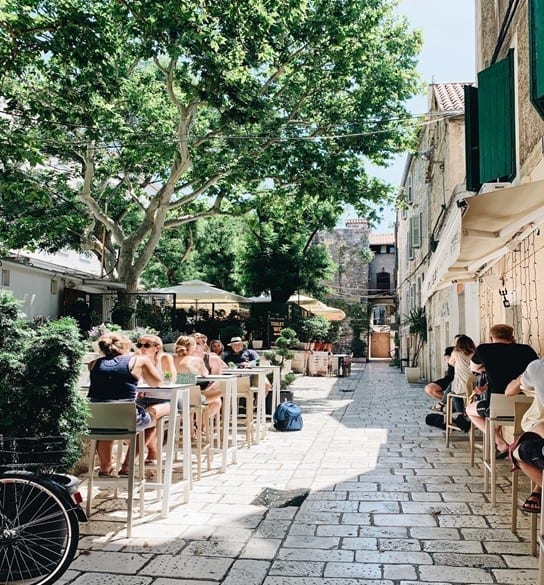 With the introduction of digital nomad visas, things are starting to shift for Croatian tourism. Thanks to the casual Mediterranean way of life, strong family ties and a culture of hanging out with friends and socializing often, Croatia is widely recognized as a laid-back country attractive to anyone looking for a place to relax, meet friendly people and enjoy the sun and the sea.
With this guide for obtaining the visa and a bit of your time, you are set to spend the next year in one of the most beautiful European destinations!