Croatia is an excellent option for digital nomads from all over the world. Whether you choose to stay for a month or a year, Croatia offers natural beauty and welcoming culture to its visitors. Everything from bright colors of nature to fresh air and blue sea, the country continues to amaze over and over again.
And it is not just the natural attractions. Croatia will win you over by its lifestyle. It is a country where people work to live and not live to work. This is a big part of the reason that people are opting to move there. It's the family life, neighbors who stick together, culture of hanging out and taking care of each other.
If you're looking for a place for meeting new people, recovery, creativity, relaxation, and refreshment – Croatia is the right choice.  The country  has a  favorable climate and a perfect landscape. Emphasis is placed on
Authenticity
Ecology
A range of new values ​​such as transformation, self-awareness, inspiration, creativity, health, responsibility in tourism products and experiences.
Do you need a Visa to go to Croatia?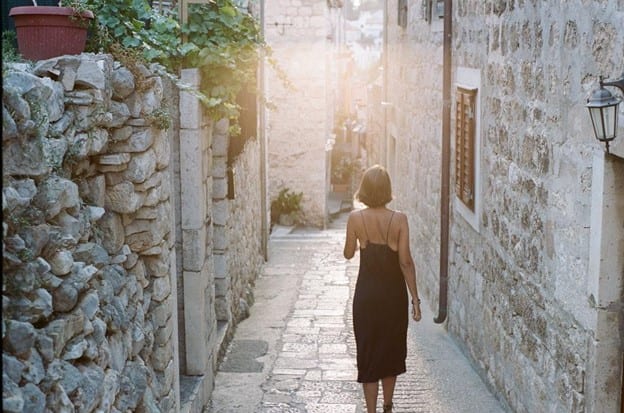 Amendments to the Aliens Act allow digital nomads to stay temporarily in the Republic of Croatia for up to one year. Later on you can submit a request for temporary residence after the expiration of the approved residence.
Digital nomads have a preferential tax treatment. These laws were amended at the initiative of the private and entrepreneurial sectors. Digital Nomads Association was established with the aim of attracting digital nomads to the Republic of Croatia as well as assistance in obtaining a visa.
If you have travel and health insurance coverage you will also be prepared for your visa and any unpleasant situation you may face. SafetyWing has a nomad insurance package that is dedicated to digital nomads all over the world and has the coverage you need while living this lifestyle.
How to set your budget?
Speaking of the average cost of living, Croatia is significantly cheaper than countries like the United Kingdom, the United States, Canada and Australia. It is also cheaper than most EU member states.
To be more specific, an average meal in a restaurant in Croatia is from 45 to 100 Kuna per person (which is between 6 and 13 €).  Naturally, it depends on whether it is a cheap or expensive restaurant. Beer is around 2-3 euros. Prices are very different in different parts of the countries. On the coast where products are mainly intended for tourists, the prices are higher.
According to the latest information, renting a one-bedroom apartment in the city center costs 2,500 Kuna, which is around 330 €.
Airbnb has already adjusted properly by predicting an increase in the demand for stays for longer periods by making it easier to search for accommodation that allows for a longer stay. In addition to the length of stay and discounts, in these offers it is desirable to offer a reliable WiFi connection and secured work space.
Croatians pay an average monthly membership fee of around 240kn (32 €) for fitness training, a McDonald's menu costs 35kn (5 €), and a one-way bus ticket costs 10kn (1.3 €).
When you compare the life in Croatia and that in the United States, the cost of living in Croatia is as much as 33.31 percent lower. And the rent itself is on average 73.69 percent lower in Croatia than in the United States.
Set your priorities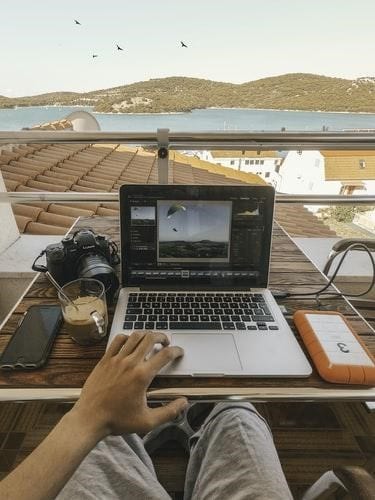 Are you looking for a quiet, underdeveloped place or a big and buzzy city? Are you looking to rent a place somewhere on the seaside or you are considering exploring the whole country during your stay?
Or if you are a fan of history, you surely heard about Dubrovnik. As 12 reasons to visit the Dubrovnik Riviera, CNN lists medieval Dubrovnik, the cable car on Srđ, the Dubrovnik Carnival and Summer Festival, the beautiful coast, visits to places where the series 'Game of Thrones' was filmed, beautiful villas, Croatian wines, restaurants with views, and visits to nearby islands.
During the last few years, Croatia has had stable comparative advantages over competing destinations, primarily untouched nature, price attractiveness (only Turkey is more favorable) and a high level of safety.
The Mediterranean lifestyle is the leading determinant of Croatia as an attractive destination.  Croatia is small, but has lots of islands, peninsulas, mountains, rivers and lakes. It is up to you to choose which part of Croatia you find the most attractive – the capital areas or small and hidden places. One thing is for sure – Croatia offers both options.
The pros of moving to Croatia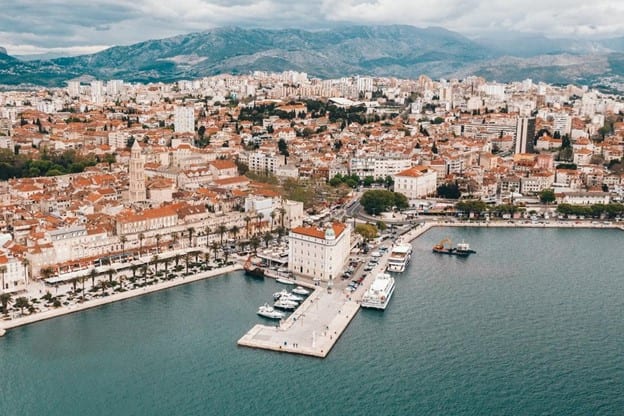 Once you have made your decision and obtained the digital nomad visa, here are the benefits of living in Croatia:
Coastal Croatia, including the whole of Dalmatia – has 2700 sunny hours per year! Most of them are on the islands and in southern Croatia.
Gastronomy: Croatia is widely known as a tourist country of various gastronomic delicacies and specialties. You will enjoy the quality of Croatian cuisine, whether you are a meat lover, vegetarian or a fanof healthy Mediterranean cuisine and desserts. Top restaurants along the Adriatic coast and inland always offer fresh and superbly prepared food. In addition to that, in Croatia you can try one of the best white and red wines in Europe. Figures show that there are more than 700 types of wine with a protected geographical origin in Croatia! Some of the most famous are certainly the Croatian Dingač, which was the first to receive protection of geographical origin, Istrian Malvasia, white and gray Pinot, and Traminer.
Coworking spaces: Coworking spaces are most often in larger cities. They are mostly founded by local entrepreneurs and companies. They usually bring together developers, designers and marketers. In Croatia, they had a total of 9,000 square meters and 900 desks in 2018. Lately, more and more coworking spaces have been introduced in Croatia, especially considering a great interest by digital nomads.
Safety: Out of 128 countries in the world, Global Finance determined that Croatia is the 22nd safest country in the world. Three factors that were considered in the selection were war and peace, personal security and the danger of natural disasters.
Climate: There are two climate zones in Croatia. Middle Croatia is dominated by a temperate continental climate, partly mountainous. The area along the Adriatic coast has a pleasant Mediterranean climate with many sunny days and sea temperatures that do not fall below 20 ° C in summer!