The list of countries introducing a dedicated digital nomad visa keeps growing every day. More than 30 countries, islands and territories so far have introduced a dedicated type of visa, residency or tax break to attract more digital nomads; and more countries have it in the works, pending legislative decisions.
The world of work has been constantly changing, and the COVID-19 pandemic put that change on turbo mode. Even companies and offices that were reluctant to introduce work from home or working remotely as options to their employees, were faced with the pandemic that forced them to accept this new reality.
These new circumstances worked as a catalyst for the digital nomad movement. More people are opting for this lifestyle that allows them to experience more in life, without having to wait for a vacation or retirement to explore and travel.
Digital nomadism in essence is remote working, seasoned with the exciting element of travel. Digital nomads usually have jobs that can be performed online from anywhere in the world, and they use that to travel and explore the world. So as a digital nomad, you can have your morning meeting on the beach and go for a hike after you are done.
This lifestyle has been gaining more and more traction; and with its popularity it caught the eyes of governments and countries as a way to increase tourism revenues and develop communities. Especially, in an era where tourism has been hit hard, digital nomads might be the rescue to some economies.
Costa Rica, a popular nomad destination, just joined these countries. After winning the vote in 2 debates in the Costa Rican Legislative Assembly, the digital nomad visa is finally to become a law.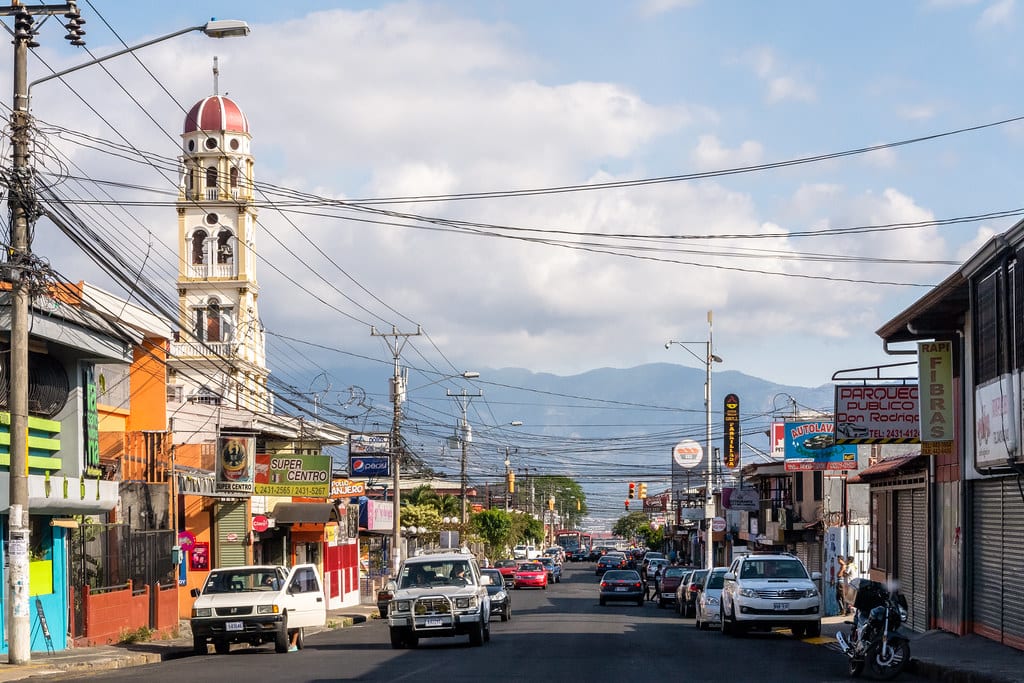 A Costa Rican Digital Nomad Visa
Costa Rica plans to be a home to thousands of digital nomads. However, having to cross the border every 3 months to renew their tourist visa, it wasn't easy for digital nomad to make a home in Costa Rica for longer periods.
After passing the difficult step of being approved by the Legislative Assembly, the law now pends on a signature from the Costa Rican president to become a law. After this it will be published in the state gazette. This process is expected to end by late summer 2021.
The provisions of the visa
The Costa Rican digital nomad visa gives the right to remote workers who want to stay in Costa Rica to live there up to two years. One year is the basic visa and another upon renewal, and to renew you have to have stayed in Costa Rica for at least 180 days of the 1st year.
Digital nomads who obtain this visa, will be exempt from taxes; they will also not need to pay any taxes of import for their personal equipment that they need to work. Digital nomads will also be able to open a bank account in Costa Rica and drive with their driver's license issued from their home country.
To obtain the Visa, digital nomads must meet certain requirements. These include:
Being foreigners: Costa Ricans don't have the right to apply.
Have a proof of working remotely: The clients have to be outside Costa Rica, and under no circumstances are the visa holders allowed to get a local job.
Having a stable monthly income: and a proof of that income that should be around $3,000 per month for individuals and $4,000 for a family.

Having health insurance: Covering their whole stay. There is expected to be a condition for minimum coverage, however, it is not decided yet.

You can get

travel and medical insurance

from providers like

SafetyWing

which covers digital nomads globally, even on their visits to their country.

Paying the visa fee: the amount is not yet defined.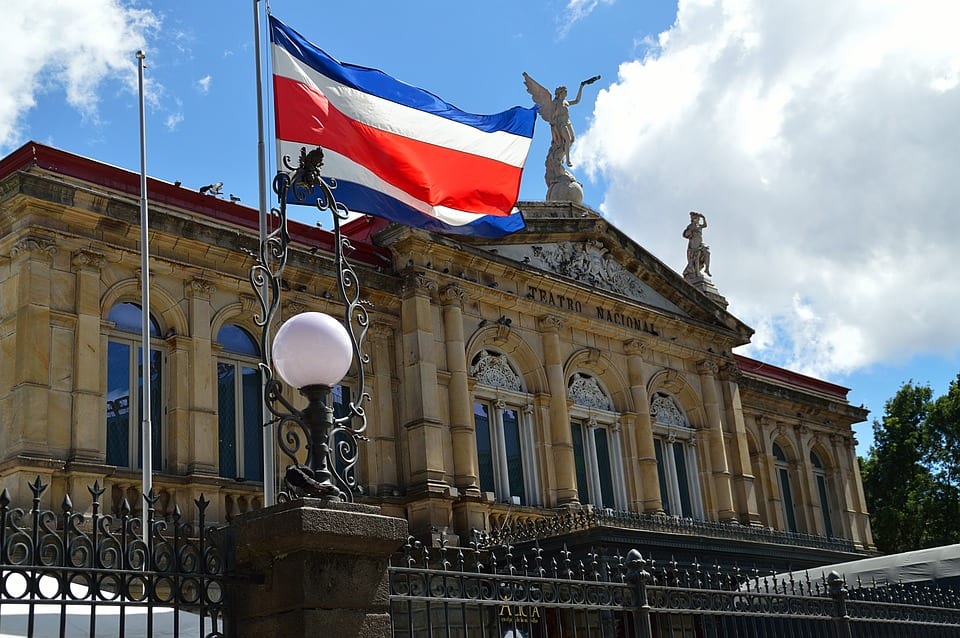 Why a dedicated visa?
Costa Rica aims to increase the number of digital professionals working from its land. The pandemic hit the tourism industry badly, and the leadership in Costa Rica realize that the effect of the pandemic will probably last a few more years.
Officials see the step as strengthening the tourism of Costa Rica, an already ideal destination for nomads. Digital nomads spend money, they rent accommodation and cars and pay for food, trips and internet. For them to come, there has to be facilities and connectivity, which pushes the municipalities to develop its amenities.
Why Costa Rica? Pura Vida!
Costa Rica is a popular destination among digital nomads, and it checks many of the boxes that makes a country attractive to anyone. The country has tropical beauty and amazing landscapes, ocean waves included.
It's a rain forested country in Central America surrounded by both the Caribbean and the Pacific. Almost a quarter of the area of Costa Rica is protected jungle for monkeys, sloths, coatis and birds.
Costa Rica's slogan and way of life is summarized in 2 words "Pura Vida" or the pure life. The people there don't stress or focus on the negative, they enjoy the pure, simple life just like the pure beauty of the nature that surrounds them.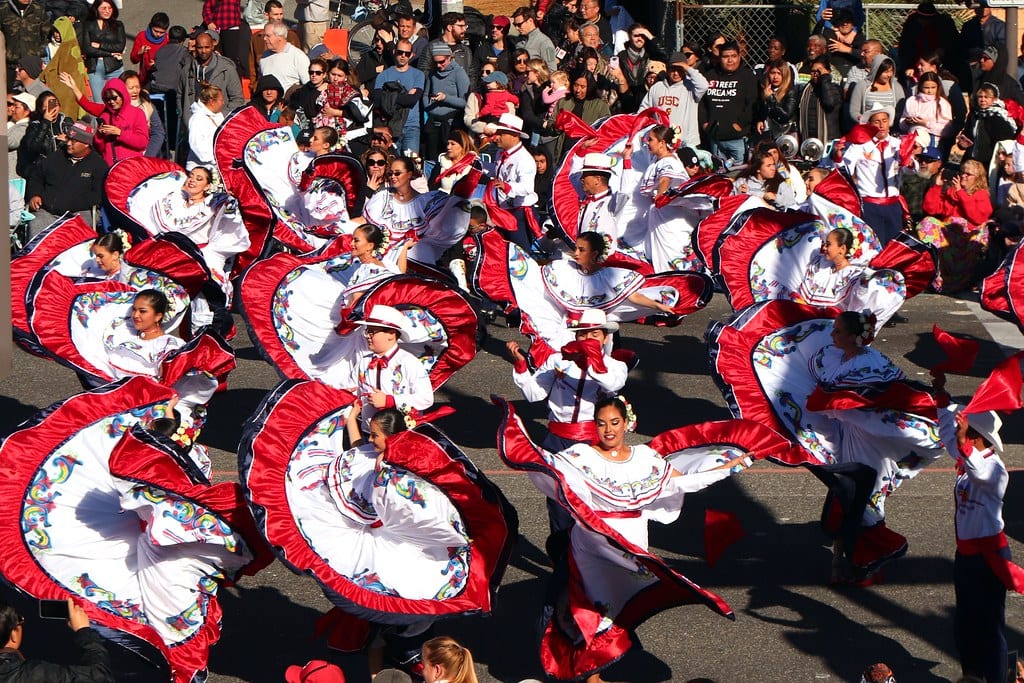 Costa Rica is famous for its biodiversity and eco-tourism, it's warm for most of the year and it has the laidback lifestyle that allows you to have a healthy life-work balance.
The cost of living in Costa Rica might not be among the cheapest internationally, in fact it is one of the most expensive in Central America; but it has something to offer to every budget. Depending on your lifestyle and preferences, you can get by comfortably with $2,000 a month in spending.
Costa Rica is also a heaven for nature lovers. You can take amazing hikes to see the tropical forests, discover hidden waterfalls and exotic wildlife. You can also see volcanoes and zipline among the clouds through the forests.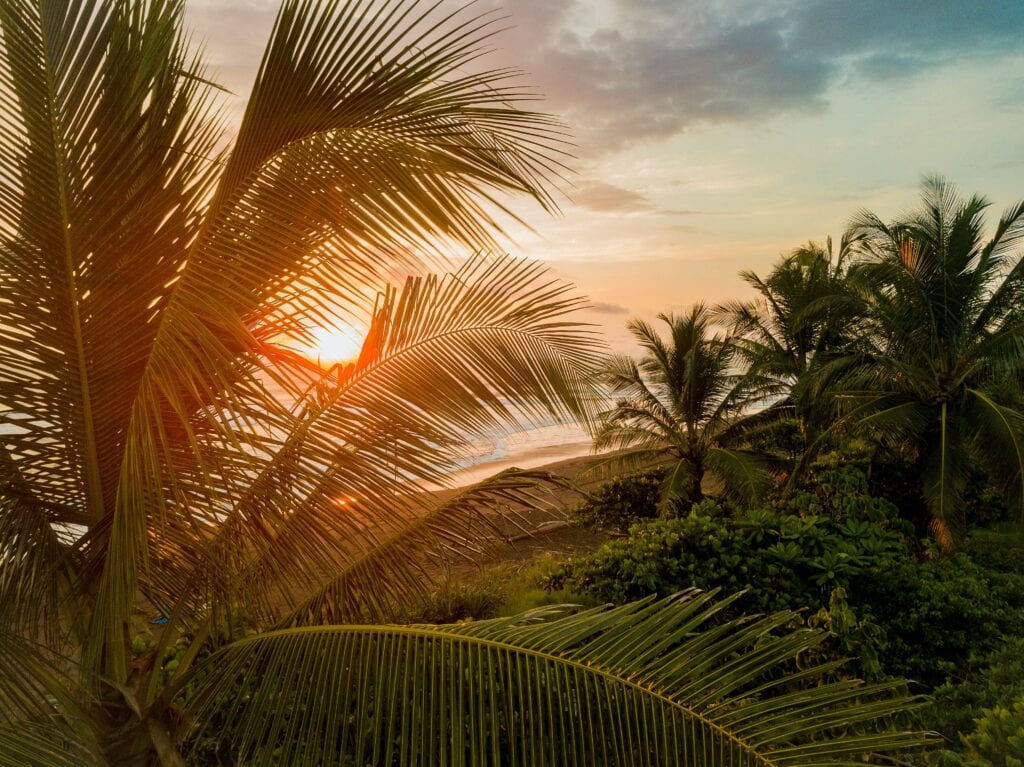 Would you like to visit and work from Costa Rica?