A VPN is essential to your security online when you are in your home country with reliable Wi-Fi, good internet privacy laws, and broad freedom of speech. But a VPN is vital when you are travelling, using shared Wi-Fi networks and where seemingly innocuous social media posts could see you passing time in prison.
And, no, we're not exaggerating with that last statement. Depending on where you live, you may take the right to say and do many things for granted. This right is not universal.
In today's article, we're going to cover what you need to know about VPNs as a digital nomad. While we'd like to think that most people in the digital sphere already know these things, only about 5% of Americans, Germans, Brits, and Australians actually use VPNs, so it is worth covering.
So, let's take a look at what exactly a VPN is, why you need one when you are travelling, what to look for in a VPN as a digital nomad, and some good VPNs to use if you are a globetrotter.
What is a VPN?
VPN stands for virtual private network, and it is a service offered by a variety of providers that allows you to protect your anonymity and security online.
If your VPN is activated, when you connect to Wi-Fi, instead of connecting to the world wide web, you connect via a secure tunnel to a VPN server network. All of this data is encrypted as it passes through this tunnel, which means that you activity and your data is not visible to anyone else on your network or to your internet provider.
When your data hits the VPN network, the VPN service then sends you desired data on to your final online destination. That data is again encrypted on this pathway. While the encryption isn't completely "hackerproof", it is difficult enough to hack that unless you are a mob boss or a politician with data that an expert team of hackers really want and is willing to spend significant time decrypting, hackers are just going to steal the data of the 95% of people who aren't using a VPN.
As well as encrypting your data, the VPN masks your IP address (the address of your network connection), so that your final online destination also cannot identify you (unless you choose to provide them with personal details).
Your VPN service will also let you select where in the world you wish to appear like you are accessing the internet. So, if you are in Egypt, but you want to watch BBC programs restricted to the UK region, you can choose to appear like you are accessing the internet from the UK and watch that content.
So, the main benefits of a VPN are:
it secures your data through encryption;
it protects your anonymity based on IP address;
and it lets you unlock geofenced or censored content.
Besides a subscription service to your VPN provider, what do you pay for all these benefits? Your internet connection is inevitably slower when using a VPN because the data needs to bounds across several servers when you connect.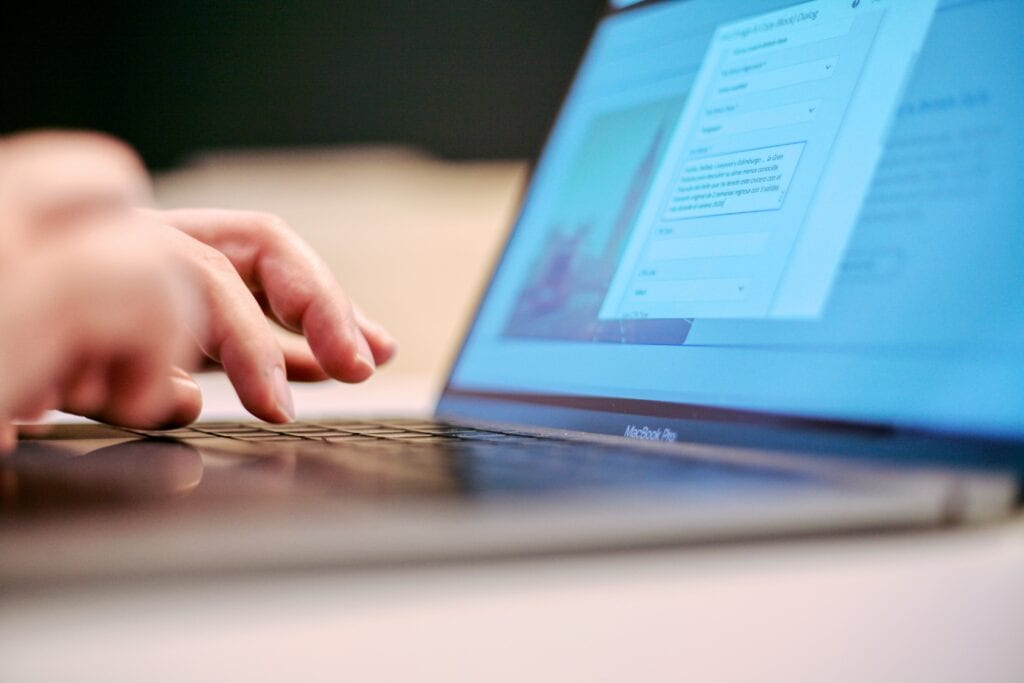 Why You Need A VPN When Travelling?
There are lots of reasons why you should be using a VPN when you are "at home", but we aren't going to look at those. But hopefully some of them will become obvious as we look at why a VPN is essential when you are abroad.
Unblock Geofenced Content
While we call it the world wide web, the internet is not the same wherever you are in the world. Censorship limits what you are able to see, and even helpful things such as seeing websites in the local language where you are can be kind of annoying.
Almost everyone has heard of China's great firewalls which blocks things such as Facebook, Wikipedia, and international news sites. But most countries actually have some kind of, less aggressive, national firewall.
Australia also has a national firewall that blocks a list of blacklisted sites. While this is mostly criminal content, in theory, any website could be added to the list. Similarly, many United States government websites are blocked to users outside the country.
Alongside this, there is also the case of entertainment content, for example with streaming services having a license to show specific content in some parts of the world but not others. This is why Netflix has a different media library in different countries.
Using a VPN, you can look like you are accessing the internet from any location where you VPN provider is active. Most VPN providers will have servers in 60-100 countries, allowing you a lot of flexibility. So, this allows you to bypass this kind of censorship or restrictions.
So, do you want to watch the latest episode of your favourite BBC UK drama not yet available in your region? Do you want to be able to read United States government websites while outside the country? Do you want to access international news outlets while in the Middle East? Do you want to check your Facebook while in China? A good VPN can help you do all of this.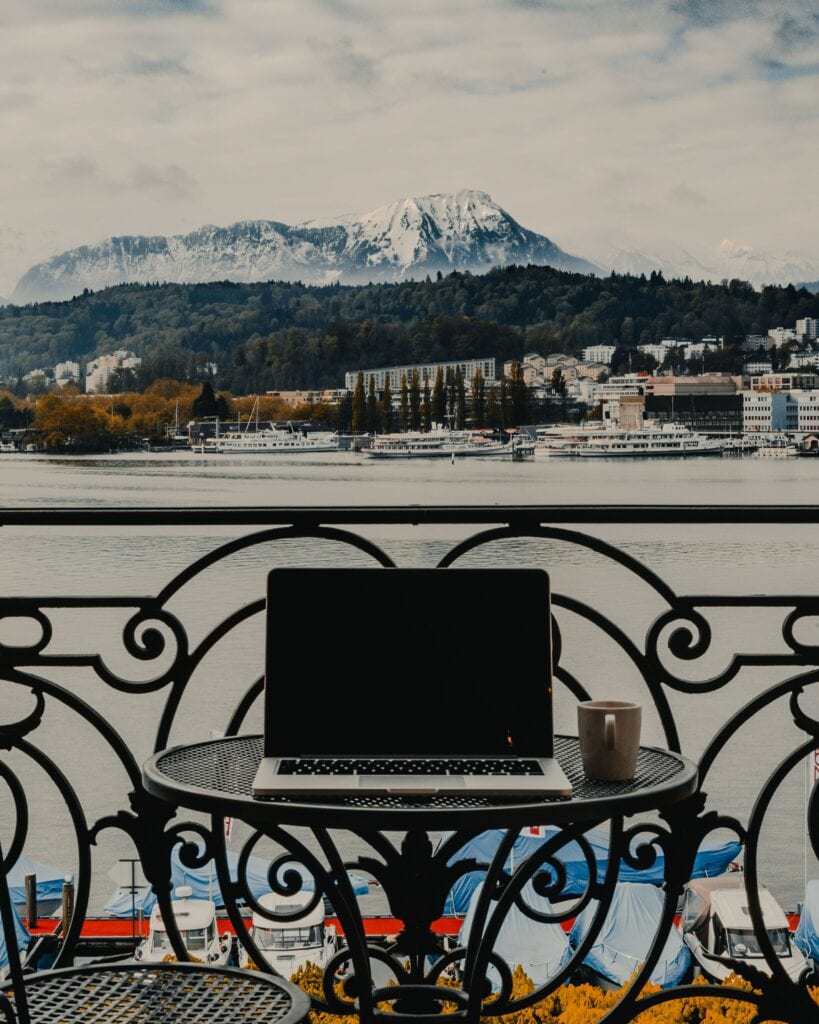 Cheaper Online Shopping
A VPN can also help you when websites automatically appear in the local language and currency when you would prefer to read in your own language and currency. When you quickly want to check the price of something it can be frustrating to figure out how to change the currency on the website or do currency exchange calculations.
But more than that, it can also help you find cheaper prices on things like flights. Pricing models often mean that your flights are cheaper when you book them from your destination country rather than your origin country.
The same can be true of a variety of other services, such as accommodation and local guides and transport, as companies often know that international visitors will be willing to pay more than locals.
Keep Your Bank Account Unblocked
While this is yet another advantage of being able to choose your apparent online location, it is worth mentioning specifically because it is so important.
When banks notice suspicious activity, they often block your card. You can advise them that you are travelling in advance, but this doesn't always stop the automatic blocking process.
But your online banking can also be blocked if you are accessing your account from a location that the bank deems suspicious.
This is best avoided by appearing to be accessing your online banking from your home country, and even your home city if possible.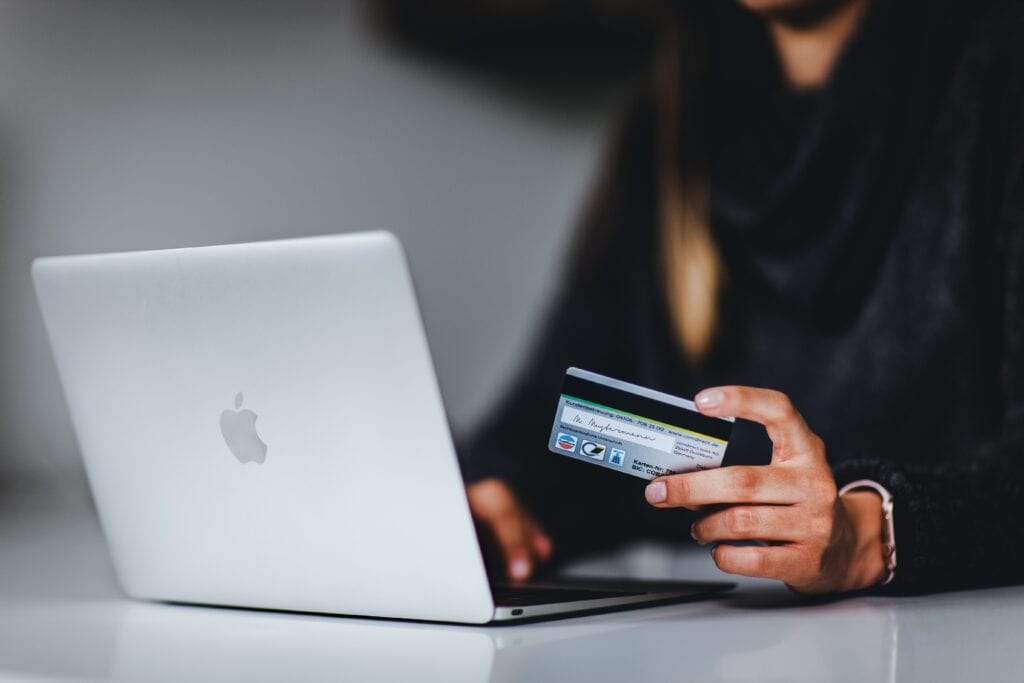 Internet Security
You might (rightly or wrongly) think that your home internet network is pretty secure as it is provided by a reliable internet provider in a highly regulated market.
But you aren't likely to have the same luxury when you are on the road. Are you relying on public Wi-Fi in internet cafes, shared Wi-Fi networks in hotels and hostels, or a private but unknown network connection in an Airbnb?
When you are using these networks, anyone else using the network or the owner of the network will be able to see the data that you transfer if they know what they are doing.
Your accommodation provider could also be making a living stealing traveller bank details. Maybe they haven't been caught as travellers just assume that their card was cloned some else. They might also just steal your Netflix login, which is surprisingly valuable and can leave you blocked from accessing your account.
If you are using a VPN when you go online, all of your data will be encrypted, which means that it becomes incredibly difficult for anyone to steal.
Protects Your Anonymity
Internet usage and freedom and speech laws are different in different parts of the world. For example, American citizens in the United States can Tweet out pretty much anything they want about the sitting president. But posting anything online even mildly critical of the Thai royal family while in Thailand can see you serving prison time.
There are hundreds of examples of people getting in trouble for their online activities in countries where the laws about what you can say and do online are very strict.
As just a few examples, in Singapore, a 17-year-old boy was jailed for five weeks for social media posts deemed to be offensive to Christian and Muslim groups. In Myanmar a 24-year-old man was prisoned for six months for Facebook posts deemed insulting to the president. In Thailand, a man was sent to prison for 11 years for Facebook posts deemed defamatory to the Thai royal family. Perhaps most shockingly, in Indonesia, a woman was jailed for complaining about her husband to a friend in a private Facebook messenger chat.
Foreigners who are not careful about the local internet laws can also get caught in this web. BBC Correspondent Jonathan Head published news stories about local Thai retirement homes scamming foreign residents, posting from a Thai IP address. This allowed a local lawyer to sue him under local laws for defamation of character, for which he could have faced five years in prison. While the case was eventually dropped, Head had to surrender his passport and was stripped on his visa.
While it may not provide you with complete protection for these kinds of criminal charges, if you must do things that are legally questionable in the country where you are, the least you can do is ensure that the activity looks like it is originating in a place where the activity is legal.
It may make a significant difference in terms of what kinds of charges can be brought against you and your reasonable defense.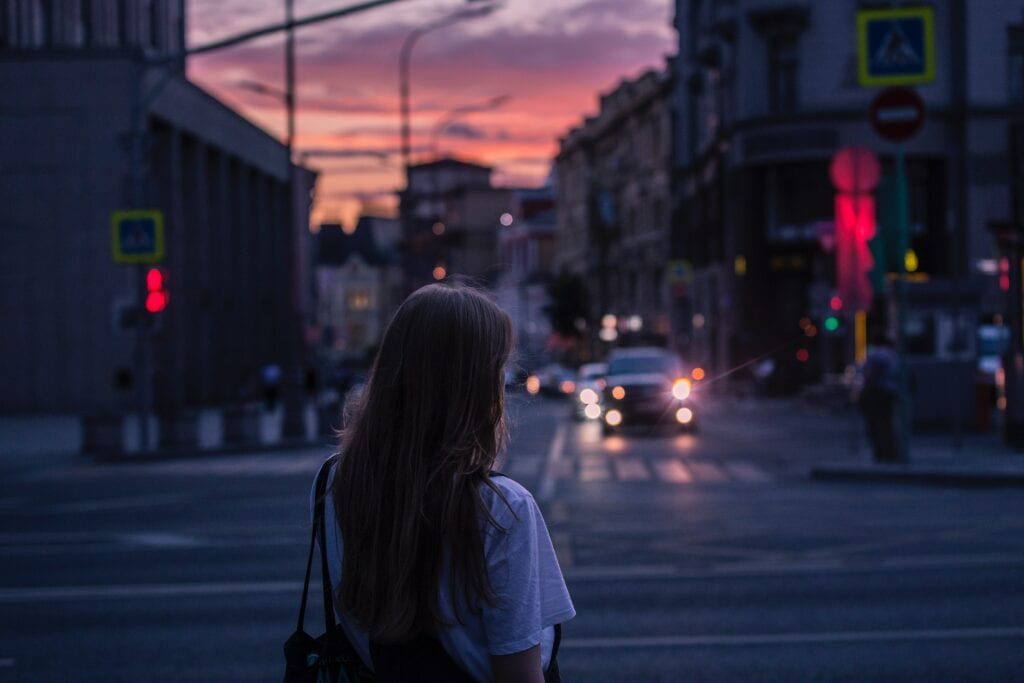 What to look for in an International VPN?
OK, so you are convinced that you need a VPN as a digital nomad, but which of the hundreds of options on the market should you choose?
First and foremost, we suggest going with a paid VPN service rather than a free service. It costs to create and maintain extensive server networks for VPNs. If they aren't making their money through subscription charges, they may be making it through other means, such as selling your data.
It is best to pick a paid VPN service with a good reputation. There are many internet security buffs out there who spend a lot of time researching and checking VPN services. A quick search for reviews of sites such as Trust Pilot can put your mind at ease.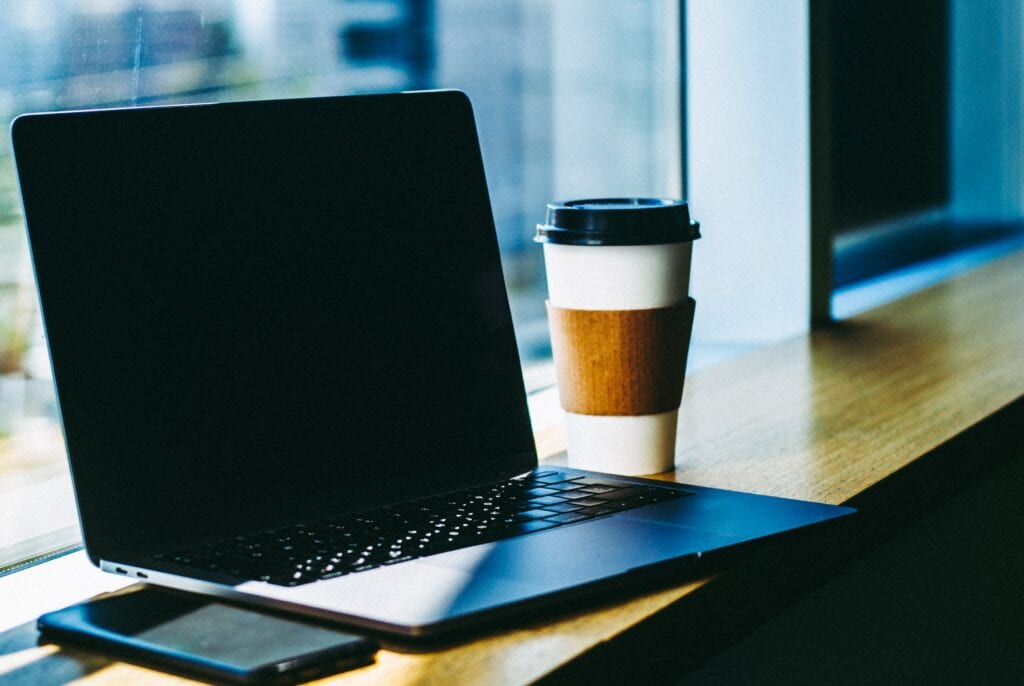 After this, there are a few key things to look for:
Apps available for the devices that you use
VPNs only work when you use them, so you want your VPN service to be as user friendly as possible. This primarily means that it should have apps for all your essential devices. So, you might need an Android App for your smartphone, a Chrome plug in for your computer, an iOS app for your tablet, and so forth.
Protects multiple devices simultaneously
Again, you probably have more than one device that needs protecting, and you don't want your VPN dropping out on your computer if you pick up your smartphone for any reason. Your subscription should let you protect multiple devices simultaneously. Most accounts will allow you to protect five or six devices simultaneously.
You don't want your VPN dropping out at all under any circumstances, but the fact is that VPNs do occasionally drop out, and in the few seconds when it is not functioning, your data can leak. You should look for a service with a kill switch that also cuts your internet connection if your VPN drops out. Both will return automatically when the VPN is available again.
Is accessible where you need it
Not all VPNs function everywhere in the world. Some countries, for example China, have had a lot of success blocking certain VPN services. Other countries, such as Venezuela, have also tried, but with less success. If you are travelling to these places, you should check that your VPN functions in these regions, again using a website such as Trust Pilot.
Note that streaming services also work to block VPN services, and not every VPN will work successfully to unlock every streaming service. If this is important to you, do your research to check if you favourite streaming service is available via your selected VPN.
It has servers where you need them
Again, if you want to look like you are accessing the internet from a certain place in the world, you need to know that the VPN service that you choose has servers in that area. Most VPN companies will have all the most important regions covered, such as the United States, Europe, and so forth. But if you need to access the internet from a smaller country for a specific reason, make sure that they have servers that can do that.
As we have already said, VPNs will slow down your internet connection as it needs to bounce your connection across different servers, sometimes a great distance apart, which creates a lag. But some services offer better speeds than others. The best VPNs will only slow down your internet by about 10-20%. Again, this information is generally available from review websites, or you can do you own speed tests with Speedtest.
While the idea of a VPN service is that no one can see your data, your VPN service can see your data. This is why it is worth choosing a reputable service rather than a discount service that is unknown. Governments can request VPN services provide them with their data, with varying levels of success based on where they are based in the world. This is why it is best to choose a VPN services that has a no logs policy, and therefore does not log any of your data. This way, if a request does come in and is approved, none of your data is on record to pass along.
It is worth bearing this in mind especially in countries where VPN services are illegal, such as Belarus, Russia, Iraq, Iran, Turkey, Uganda, and Oman. While payment details might be able to reveal that you have a subscription, there would be no evidence that you ever used the VPN while in the country.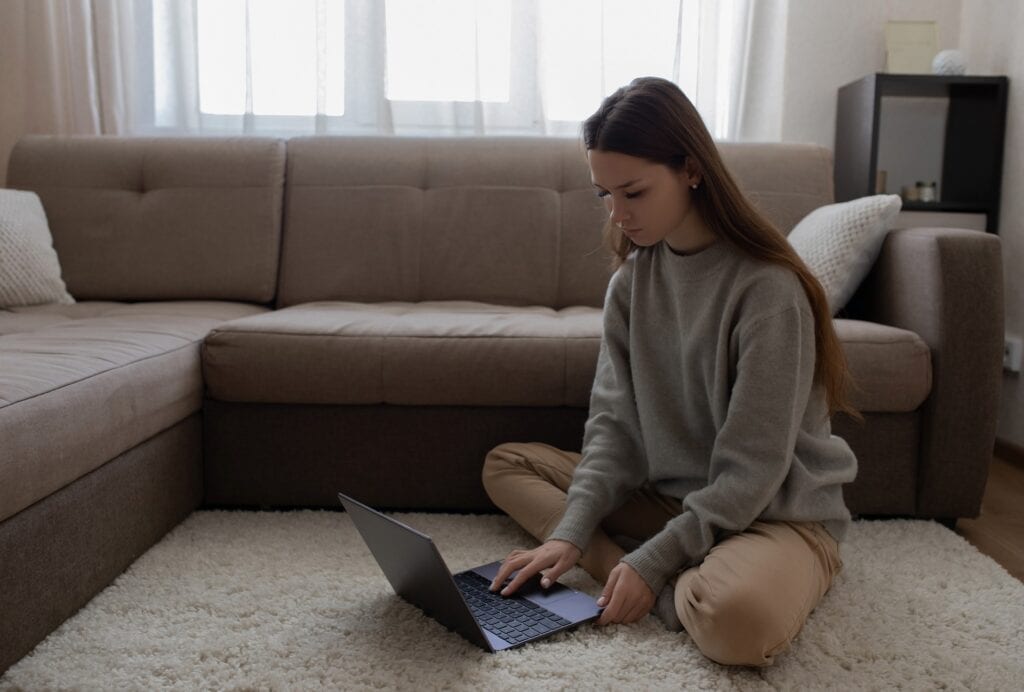 Recommended VPNs
While our list of essential features for an international VPN service might seem lengthy, there are actually many VPN providers out there that meet all of these requirements.
But, based on our experience using VPN while travelling, we recommend the following three as a great place to start.
We are not affiliated with any of these companies and will not gain a commission if you make purchases through these links.
3200+ servers in 65 countries
Apps for Android, iOS, Linux, Windows, and macOS
Unlimited simultaneous connections
No logs policy
Automatic Kill Switch
Subscription costs $12.95 per month or $2.49 per month for a 2-year plan
3,000+ servers in 94 countries
Apps for Windows, macOS, Android, iOS, Linux, and Router
5 simultaneous connections
No logs policy
Automatic Kill Switch
Subscription costs $12.95 per month or $8.32 per month for a 1-year plan
5,400+servers in 59 countries
Apps for Android, Windows, macOS, iOS, Firefox, Chrome, Android TV, Linux, and more
6 simultaneous connections
No logs policy
Automatic Kill Switch
Subscription costs $11.895 per month or $4.13 per month for a 2-year plan

The Verdict
While a VPN is always a good idea for protecting your anonymity and security online, it is even more important when you are on the road using unfamiliar and potentially dodgy internet connections, may be blocked from accessing essential content due to your location, and may also be subject to some pretty draconian online freedom of speech laws.
A good VPN can help protect your personal data, bypass geofencing and censorship, and offer a measure of protection against local internet freedom laws in certain countries. Really, you would be silly to travel without it.