There are few things worse for anyone than a computer meltdown, losing your smartphone, or otherwise losing access to your files and data.
But this disaster can be even worse for a digital nomad! What if you are stuck somewhere in the world where you are unlikely to be able to save your device and where you might have to rely on dated "borrowed tech" for a while.
Therefore, it is so important to have everything backed up to the cloud so that if the worst happens, you don't lose any data and you can still access it.
If you are automatically backing up to the cloud, those important documents and designs that you have been working on will be there waiting once you get your hands on another computer. If you back up to the cloud, months' worth of precious photos and videos won't be lost with your phone.
Good cloud backup services that are synced with your device can also help you find or wipe your device remotely to prevent thieves from getting their hands on any of your stuff.
OK, fine, but what are these good cloud backup services, and which are the best digital backup services for digital nomads?
3 Best Cloud Backup Services for Digital Nomads
Below are our top three choices for the best cloud backup services for digital nomads. They aren't the only options on the market, but your search should start with these, and they are generally the best-in-show services against which you will likely compare other services.
It is worth noting here that cloud backup services are not the same as online syncing services such as Dropbox, OneDrive, and Google Drive. Syncing services create an online mirror of a specific set of folders or files so that the live version of these items can be accessed from pretty much anywhere. The live nature of syncing services means that they are more expensive than remote backups.
Remote backup services make regular copies of your entire computer or smartphone. This can be down to the disk level, or you can save space by selecting what elements to back up. This is generally user-defined. Unlike with a syncing service, you don't access these backups whenever you open a file. Copies remain stored until you need them, often when you change computers or in the event of a disaster.
Backup services are also different from cloud archiving services where you can store files that you don't need on a regular basis to free up space on your device. These are generally the cheapest services because they come with minimal features when it comes to restoring lost data and so forth.
OK, without further ado, our top three!
iDrive Personal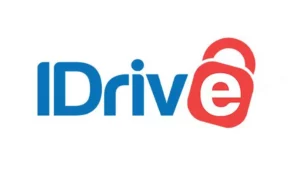 If you are looking for an affordable and comprehensive cloud backup service for all your devices, then iDrive Personal is probably the best game in town.
They have a generous free option that provides 10GB of data, but most digital workers will want their full service, which starts at 5TB of space for $60-80 a year depending on the deals that are running at the time. Of course, there are also team deals for businesses and more.
With a personal account, you can connect as many of your personal devices as you want to the backup, including laptops and smartphones, up to your established space limit. When you want to access your files remotely, you can do it from a simple web browser, which is ideal if you are stuck somewhere and have work deadlines looming. When you get a new laptop or smartphone, you can then restore everything to your new device from the same web browser.
This is not the same as syncing your files, iDrive backs up everything, including mapped, network, and external hard drives. All you really have to do is schedule the frequency of your backups when you get started, and then you can forget about it while it runs in the background.
There are also sync files features that allow you to sync in real-time if you want to work on the same items across multiple devices. You can also go back and retrieve historic versions of items if you need a snapshot of a piece of work at a certain point in time.
All of your data is encrypted with 256-bit AES encryption, so you can be sure that no one is peaking in on your data while you are protecting it in the cloud. Your access to your web interface is protected using two-factor authentication via email.
There probably aren't any more affordable and user-friendly backup options on the market than iDrive.
Backblaze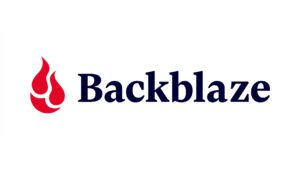 If you are just looking for cloud backup for your computer, since you are already backing up your phone using its proprietary cloud backup, then Backblaze is an affordable and user-friendly option with great features.
With a personal storage package, the service costs just $7 a month with unlimited backup space, but you are limited to just one computer.
This is another easy-to-use system where you set it up and say how often and what you want to be backed up, and then it does the rest. The file transfer speeds are fast so you shouldn't notice it eating up bandwidth.
When you want to access your files, you can use the online interface of their mobile app, and your data is protected with 256-bit AES encryption and two-factor authentication. If you need to do a full restore, you can download your files for no charge, or request an external hard drive with your data sent to you for a deposit for the drive.
Another nice feature with Backblaze is that you can track the location of your computer if GPS is activated. Its location is updated hourly, so if the computer is turned on, you may be able to track it down. It can also identify the ISP that your computer is using, which can help police determine its location.
Backblaze is a high-quality service for digital nomads who have one computer at the centre of their world and need to make sure that it stays safe.
Acronis Cyber Protect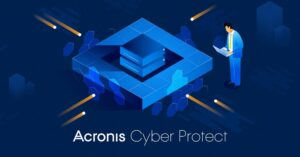 If your work setup requires a more sophisticated backup, then this more expensive but very comprehensive service from Acronis will probably tick all of your boxes.
Coverage starts from around $70 a year for which you can backup up to 5 computers and an unlimited number of mobile devices up to a 5TB storage limit. Prices can increase rapidly as you need more storage space.
The service actually integrates backup and anti-ransomware and malware protection, which means that it is less expensive than it might seem considering you would normally pay for those things separately.
You have your choice of backup methods, going down to forensic backups on the disk level. Nevertheless, the service has a very low system-performance impact, so you shouldn't feel any lag on your computer while it is working.
You can access your backed-up files via an online interface that allows for restoration, file syncing across devices, or restoring historic versions. It is not as user-friendly as the other options, because this service is designed for a power user that knows what they are doing and knows what they want.
Features of a Good Cloud Backup Service
While we recommend these three services, there are scores of other good-quality cloud backup services out there that you might want to consider.  We suggest analyzing your options based on the following features.
Support for what you need
Of course, the first question to ask is whether they have a package that gives you what you need. How many devices do you want to back up, what kind of devices are they, and how much space do you need?
You will also want to be able to define what you backup, not everyone wants to backup to disk level, and the frequency of your backups.
If you have several devices to back up, something like Backblaze won't satisfy you. But if you have one computer and need a lot of storage space, it is often the cheapest option. Start with a checklist of exactly what you need.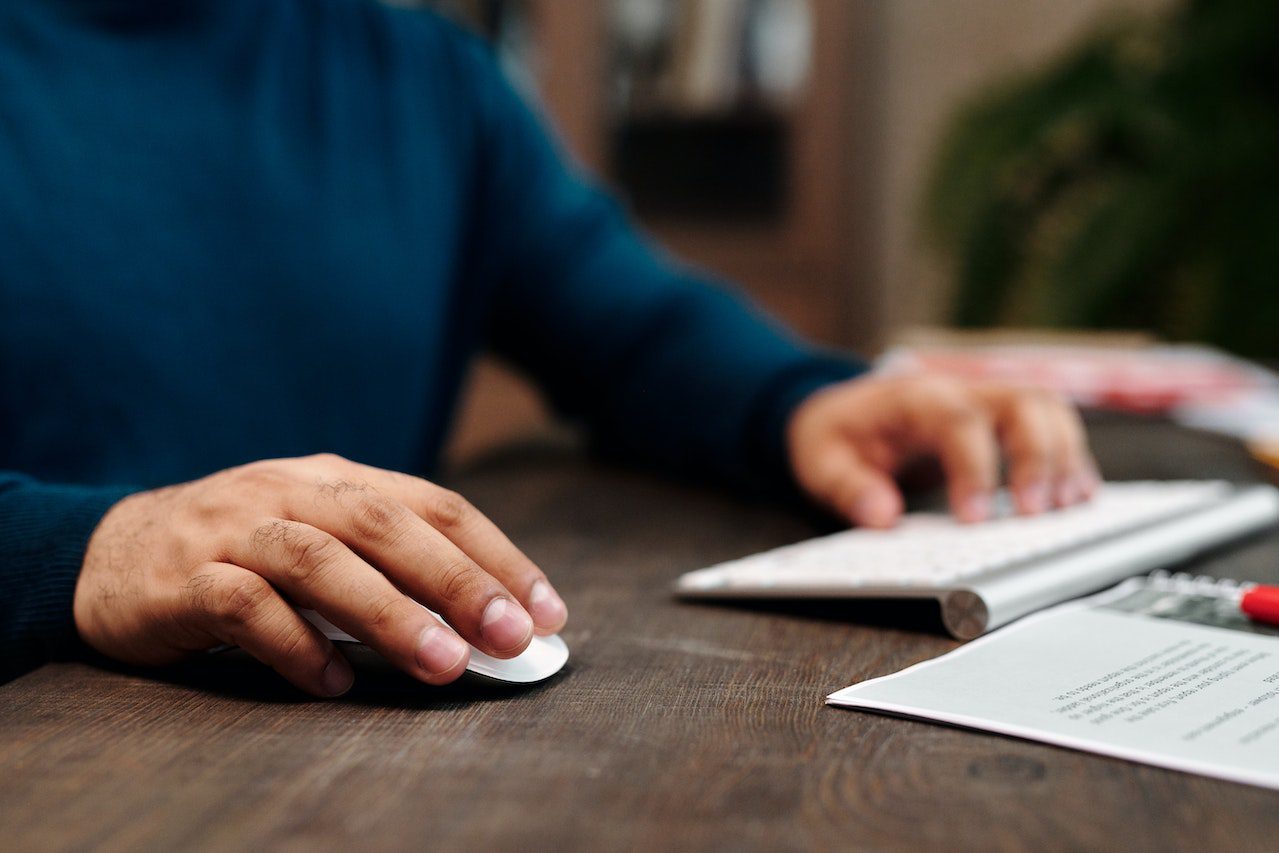 Minimal System Drag
Of course, sending an entire copy of your hard drive to cloud storage is going to be a drag on your system and your Wi-Fi, so good services optimize their products to do this in the background with as little drag as possible. This is incredibly important, especially if you are based in parts of the world where internet speeds don't tend to be so good.
Encryption
If you are transferring your data over the internet, of course, that is an opportunity for hackers to have a peak and steal your personal data. This is why backup services now encrypt with 256-bit AES encryption, the same type of encryption used by VPN services, to stop others from being able to see your data.
Retrieval Interface
Once you back up your computer or smartphone to the cloud, how will you access the files that you need? Ideally, your provider should have an online interface, and maybe even smartphone applications, that allow you to review your backup and download individual files or restore an entire device. These interfaces should be protected by two-factor authentication.
Many cloud services also offer to send you a hard drive with your desired backup as a faster way to restore your computer. This makes sense if you are based in the United States or Europe where your backup can reach you within less than 24 hours. This might be less important for digital nomads where it could take weeks for your backup to reach you.
Price
$70 a year is the average cost for a premium cloud backup service. If it is much more expensive than that, you need to ask what additional features are being included to justify the price. If they are much cheaper, you might want to question how they can deliver a comparable service at such a low rate.
Vendor Disaster Recovery
The whole point of a backup is to insure yourself if you have a meltdown, but what if your backup service provider has a meltdown? Good services will have multiple locations and offsite backups of their backups to ensure that they retain copies of your data even if something happens at the main site.
24/7 Technical Support
While it might feel like an emergency and you need to restore your computer at 2 am, this is rarely actually the case, so do you really need 24/7 technical support. Well, as a digital nomad, probably. Remember, just because it is a reasonable hour where you are doesn't mean that it is a reasonable hour where their support team is based.
Other Features
Many backup storage services will come with other features, such as malware protection. But you probably already have this, maybe as part of your VPN, so it may not be as important as you imagine. Anti-theft features such as geolocating are also great, but also not something that I would pay extra for. In my experience, once it is gone it is gone. Police operations to retrieve a stolen laptop are relatively rare.
The Verdict
Working as a digital nomad without cloud backup is kind of like travelling as a digital nomad without insurance. You don't have a safety net if anything goes wrong. While cloud backup can feel like yet another business expense that drains your income, imagine the greater expense if something happens to your beloved digital companion, your laptop.