There are many productivity and communication tools for digital nomads and remote workers, but have you considered a virtual mailbox?
As a digital nomad or remote worker, you may still need a physical address or mailbox for receiving legal documents, courier shipments, confidential information, or where client checks can be sent.
A virtual mailbox provides an innovative solution to those without a fixed address as they can provide you with a real physical address for a monthly fee. They can also help you by handling your mail, scanning your packages and forwarding them to anywhere in the world on your behalf.
Below we take a closer look at the benefits of having a virtual mailbox, and at some of the top virtual mailbox providers around the world. We also look at what they cost, what they offer and include and how to choose one to suit your needs.
Virtual mailboxes and why you might need one
There are many different reasons why people may need virtual mailboxes. Here are some examples of reasons why they're useful:
Having a fixed permanent address and a professional business image
You may need a physical address in a particular city or country, but if you're not living there it can be tricky to always rely on friends and family to handle your important correspondence and packages for you. That's why many remote workers, digital nomads and people who run businesses remotely like to opt for virtual mailboxes.
Virtual mailboxes are also a handy way of making sure you don't have to change your physical address too often, as you move around the world or relocate. You can keep your business operating and receiving mail while you change your address. Whether you're gone for just a few months or on and off for a few years, your address and business services can continue.
By getting a virtual mail account, you also get the benefit of having a commercial business address which can create a professional image for your business. Often this may appear better than having your own street address, especially if you're working from home. You can then hand out this address on your business cards and website too. It also helps customers to find your business locally, even if you're located elsewhere.
Having someone to deposit checks, open and scan your mail or forward your mail
There are many services that these virtual mailboxes can provide. For example, you may need help with depositing checks, or you might receive bills via the post and need someone to forward them to you so you can make payment. Or perhaps you need to be able to receive packages and then have them forwarded to different locations. These are all examples of services that can be performed by virtual mailboxes.
Virtual mailbox services usually allow you to view your mail online and can also provide you with a real street address, mail notification services and can scan and open your mail for you. In addition, they can shred and recycle unwanted mail and can even help you deposit checks and sign to receive goods. With these wide powers, it's important that you choose a company that has good security and integrity and whom you can trust.
These mail services can help you enhance your business and operational efficiency and can give you immediate access to mail so that you can respond or deal with it right away.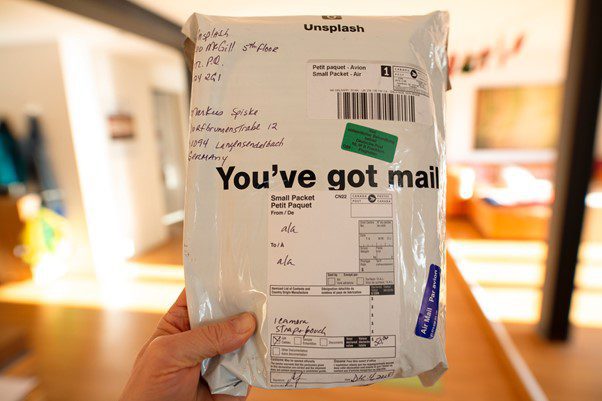 Receiving, storing and forwarding packages
You can use a virtual mailbox as a way of storing packages until you return, and you can even get some of them to open various packers and then repack them as one big item to ship elsewhere, which can save you a lot on shipping fees. Many banks only send new credit cards or statements to a physical address or to addresses in your country, so if you're overseas then having a virtual mailbox can be very useful too.
Some people also need to order items online that won't ship directly to an address in particular countries, so you could have them shipped to your virtual mailbox and then forwarded from there to your current address.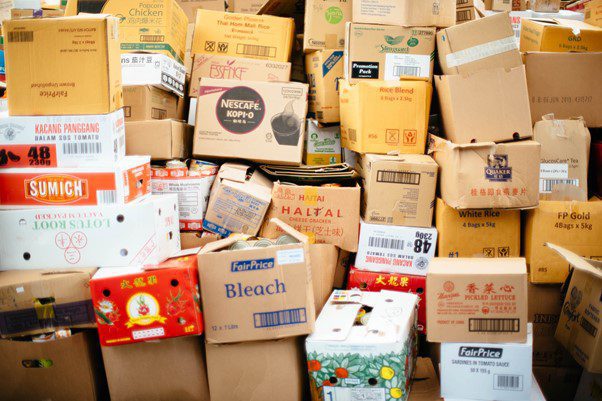 Paperless mail management in real time from anywhere
Having a smart mailbox also means paperless mail management with constant access to important documents in real time, from anywhere in the world.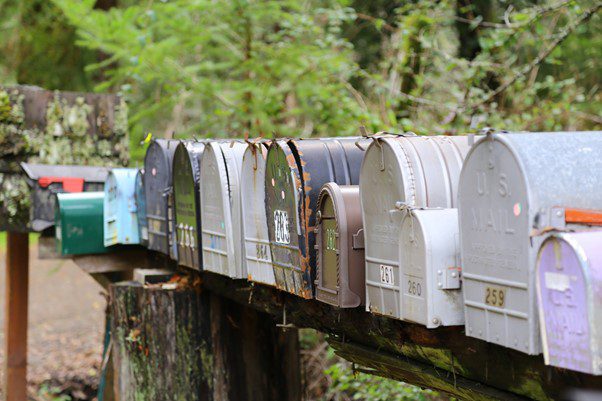 How to choose a virtual mailbox service
There are various factors to consider when opening a virtual mailbox account:
Location: check to see if the virtual mailbox is located conveniently, and in a city where you want to have an address for mail to be delivered and forwarded from
Price: Some companies offer monthly or annual membership or service plans, others offer pay-as-you-go payment options. Prices vary from just a few dollars a month, depending on what services and add-ons you're looking for.
Services: Most service providers offer mail forwarding, scanning, shredding and recycling. Some offer innovative and convenient apps, others offer ad-on services. You'll need to consider what your exact needs are and compare pricing options and services provided.
Global or local: Depending on what address you're looking for and where you want it to be located, you'll need to look for providers that have locations in the city you're looking for. Some providers have limited locations, so you may need to look widely to find the city of your choice. There are also some local providers that may only operate in your chosen city – we mention a few in the final section.
Top 7 virtual mailboxes for remote workers and digital nomads
Here are some of the best international virtual mailbox services providers, that are suited to digital nomads in particular, as well as remote working professionals and business owners or entrepreneurs.
1. Businessanywhere.io
2. US Global Mail
US Global Mail is a global virtual mailbox provider for people and companies around the world.
US Global Mail has affordable plans, starting from $9.95 a month, and offer a range of services that include check deposits, mail storage, reduced shipping rates, physical mail storage, mail forwarding, and access to their convenient mailbox app that sends you all your mail electronically.
One drawback is that they only have one location, which is Houston, Texas.
3. Virtual Post Mail
VirtualPostMail also provides a global virtual mailbox service and offers a variety of plans, starting from $20 a month, to suit different budgets and needs.
One drawback is that they don't have a phone app for previewing your mail – you can only receive this via email. However they do offer comprehensive mail management services including accepting courier documents and parcels, package forwarding, email notifications of incoming mail, mail shredding, and digital storage.
Another factor to consider is that they only have 3 US locations in California, Nevada and Delaware.
4. Anytime Mailbox
One of the best features about Anytime Mailbox is that they have a huge variety of over 1200 mailbox addresses to choose from. That means there's a good chance they operate in the city where you live, or where you'll be travelling to. Their virtual mailbox locations include places like Australia, Puerto Rico, China, Croatia, Denmark, Hong Kong, Mexico, Nigeria, Singapore, South Africa and the UK. This makes their service particularly appealing to digital nomads.
Anytime Mailbox also has very affordable pricing options, starting from $4.98, but prices vary depending on the city your mailbox will be located in. Their services include mail scanning, mail forwarding, check deposits, shredding and they have a convenient app that provides you with digital scans of your mail.
5. BPM Lux
BPM Lux is a global virtual mailbox service that has 10 country locations that include Germany, Spain, Italy, Canada, USA, UK and Australia. Their services target people who are keen to do worldwide shopping and then have their purchases forwarded to them – to get around the fact that not all retailers ship to everywhere in the world. Included in your BPM membership, is access to all 10 of their location addresses. They also offer mail forwarding, scanning and sorting – as well as notifications of incoming mail and mail storage.
6. iPostal1
iPostal1 is a global digital mailbox and mail forwarding provider that boasts over 2000 addresses in 9 countries. These include locations in Italy, Spain, USA, UK and Canada. Their reasonably priced plans start from $9.99 a month and they provide a free app so you can easily manage your mail.
Their services include mail forwarding, scanning, shredding, check deposits, scheduled local pickups, and discounts on international shipping rates from the USA.
7. PostScanMail
PostScanMail is an international digital mailbox service provider with over 400 locations. Many of these are in US cities, but they also have locations in Europe, Canada, Grenada, and Singapore. Their pricing includes 3 different packages, starting from $15 a month.
All plans include unlimited cloud storage, email notifications of incoming mail, local mail and package pickups, mail consolidation and package forwarding, mail scanning, and a nifty mobile app for android and iOS.
Having your own digital mailbox as you travel the world
Not every remote worker or digital nomad still receives items via mail or courier, so not everyone will need a virtual mailbox. But for those who do, being able to pay for a service like this can help you to streamline and uncomplicate your business operations while working remotely in a different city or country.
Depending on your budget and your requirements, you can get a digital mailbox quite affordably and there are many different service providers around the world. It's best to look for good reviews and recommendations to make sure you get someone credible and reliable. Having a virtual mailbox can help you maintain a virtual address, which can enhance your professional image.
In addition to the global mailboxes we've mentioned in this article, there are also a  range of country-specific mailboxes that you can use. For example, in Spain you may like to try Spainbox, in New Zealand you could use Private Box, In Estonia there's B2baltics, in France there's French Office or in Panama you could try Panamail.