Listening to podcasts is a great way to learn new skills and listen to other people's ideas and stories while you're on the go – whether it's while you're travelling in the car or bus to work, or backpacking around the globe.
Podcasts for digital nomads are gaining huge popularity and there are now so many to choose from that we've curated a list of the best podcasts for digital nomads in 2022.
Many of these popular podcasts discuss first-hand what it's like to be a digital nomad, what some of the challenges and benefits are, and they give insightful tips and ideas about how to transition to, and lead, a location independent lifestyle.
Why are nomadic lifestyle podcasts becoming so popular?
Digital nomadism podcasts might appear to have a niche audience, but when you consider the rise in remote work globally over the last few years, together with growing interest and popularity of the location independent lifestyle, it's no wonder these podcasts are increasingly sought after.
The audio format of a podcast is also very enticing for travellers who can listen on the go. And many people prefer to get insightful tips and advice through podcasts as they offer an authentic and personal way to access information.
Plus, many of these podcasts include interviews with successful entrepreneurs, experienced nomads and business coaches that offer first-hand tips and information that is invaluable to prospective and existing nomads and remote workers.
And unlike books, podcasts don't take up any space in your bag and it's easy to download them and press pause when you need a break.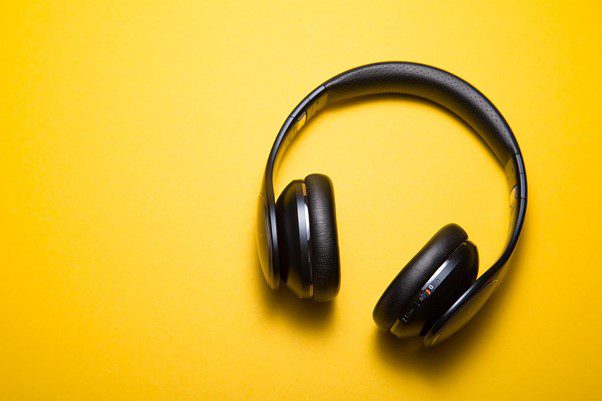 11 of the Top Digital Nomad Podcasts
Below is a list of 11 of the best podcasts for digital nomads in 2022.
1. Nomadtopia Radio with Amy Scott
Nomadtopia Radio with Amy Scott features close to 200 podcast episodes that provide aspiring and experienced nomads with inspiration, ideas and strategies to live and travel around the world.
The host, Any Scott, has over 16 years of experience in living the nomadic lifestyle and shares this in her conversational interviews with other travellers and experts. Essentially Nomadtopia is the concept of creating your own version of the perfect nomadic lifestyle. This is centred around the premise that you can create a lifestyle that works best for you – whether that's living in an RV or travelling and homeschooling your kids.
2. Workationing – an Apple podcast with Ashley and Kari
Workationing is a concept that essentially combines having that feeling of being on vacation while at the same time working. This podcast series with close to 70 individual podcasts is all about the experiences of two women in their late 20's who travel to 12 countries in 12 months with 12 professional and personal goals.
Their podcast topics range from 'Biohacking our bodies with Kristin Weitzel', 'Escaping India and travelling to Scotland during a pandemic' and 'Turkey in a Day'.
3. DNX – Digital Nomad Podcast with Silvia Christmann
The DNX – Digital Nomad Podcast with Silvia Christmann is a weekly business, careers and management podcast hosted by Silvia Christmann who is an international business advisor. Silvia's podcast interview series is aimed at giving listeners information and tips about the future of digital nomadism and how to live the lifestyle.
Featuring creatives, entrepreneurs and industry leaders, these podcasts include topics such as 'How to stress less and accomplish more' in an interview with Emily Fletcher of The Ziva Technique, and 'Why I learned to ride a motorcycle in India'.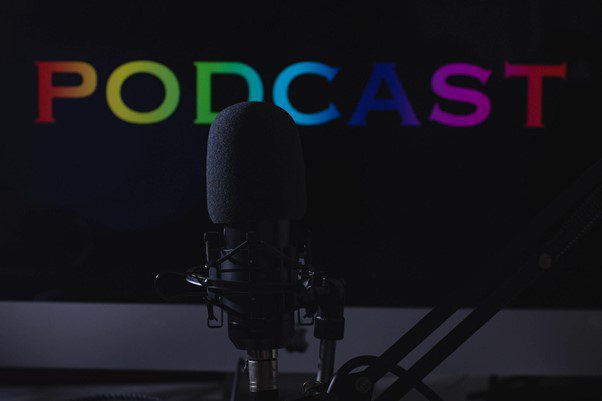 4. Chris the Freelancer
Christ the Freelancer is a front-end web developer and content creator who is outspoken about being part of the digital nomad movement.
His podcast series hasn't been updated since 2017, but many of the topics remain very relevant for anyone wanting to venture into being location independent. He interviews people who have made the transition to becoming nomads and shares his own personal experiences, along with some hilarious stories and jokes.
His podcast series topics range from an interview with Gabriel Harper about 'Building a startup on the beach in Thailand' to an interview with copywriter Julian Goldie about 'Making passive income with Fiverr'.
5. The Digital Nomad Quest Podcast by Sharon Tseung
The Digital Nomad Quest Podcast, hosted by Sharon Tseung, is all about teaching people to create financial freedom from building a passive income and thereby creating their best lives.
This podcast series gives you insights into Sharon's experience of growing her own business while travelling and finding her own sense of purpose. The podcast interviews digital nomads, entrepreneurs and business leaders that will inspire you to create a location-independent life.
This podcast series is particularly relevant for digital entrepreneurs and anyone keen to start an online business while working remotely. Her podcast topics range from 'How to become a millionaire by 30' and 'How to manage your money – the 50/30/20 rule (pros and cons)'.
6. The Tim Ferriss Show
The Tim Ferriss Show is one of the highest ranking business and interview podcast series with over 100 million downloads. It features high-profile guest interviews with the likes of Hugh Jackman, Dr. Jane Goodall, Tony Robbins, Malcolm Gladwell, Vince Vaughn, Matthew McConaughey, and many more.
This isn't a dedicated digital nomad podcast, but Tim Ferris is probably best known for his book 'The 4-hour Workweek' which helped inspire the digital nomad movement (and probably also inspired the concept of the 4-day workweek). He provides tips and advice that are relevant to nomads like how to learn new skills more quickly and use them to automate and create the lifestyle you want.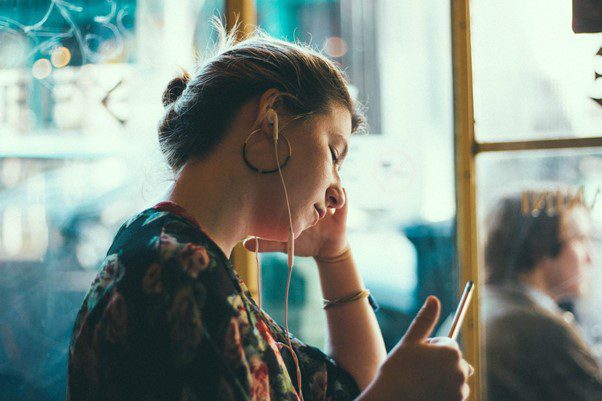 7. The Nomad Together Podcast
Hosted by parents Paul and Becky Kortman, The Nomad Together Podcast series is about a nomadic family and how they have embraced digital nomadism. They discuss the ups and downs, challenges and solutions to homeschooling their 4 children and running multiple online businesses.
For anyone contemplating being a nomadic family, this podcast might give you the practical insights and advice that you're looking for. Or at least the foresight to plan better when deciding where to travel or how to tackle homeschooling your kids.
8. As Told By Nomads with Tayo Rockson
As Told By Nomads is a prolific podcast series with over 600 episodes that features interviews with changemakers, global nomads, Third Culture Kids, and entrepreneurs.
It is aimed at sharing with listeners how to be a more inclusive and better global leader and  features topics like 'Navigating remote work with Chase Warrington', 'Reinventing the digital landscape with Scott Belsky', and 'Black and abroad with Juanita Ingram'.
9. Digital Nomad Cafe Podcast with Adam Finan
The Digital Nomad Cafe Podcast with Adam Finan is aimed at remote workers and location independent professionals who are keen to kickstart a journey as a digital nomad. It also aims to help you become successful in the online economy through building and scaling your business.
Podcast topics include 'Tips to land a remote job you love with the remote job coach, Jordan Carroll', and 'Digital nomad strategy with Omar Mo'. Adam Finan is a web designer, marketer and SEO expert who has travelled to over 50 countries and has been working remotely since 2017.
10. Badass Digital Nomads Podcast with Kristin Wilson
Badass Digital Nomads Podcast is a weekly interview series about how to become a digital nomad and make a success of it. It aims to help teach you about how to leave your conventional job for a new remote economy venture and interviews successful entrepreneurs, freelancers and people who have transitioned to a location independent lifestyle.
With over 140 episodes, the podcasts feature topics like 'Eco friendly travel: how to travel the world sustainability' and 'What it's like to work remotely and travel the world with Remote Year'.
11. Tropical MBA Podcast for location independent business owners
Tropical MBA is a weekly podcast series by Dan and Ian that discusses topics relevant for digital nomads and anyone working remotely. Boasting an impressive 500+ episodes, they provide a wealth of knowledge and insights to help you create an amazing location independent lifestyle.
Podcast topics include episodes like 'The upside of running an agency', 'The history of digital nomadism' (see our related article on the history of remote working), 'Returning to nomadic life' and 'Hiring tips for remote companies in 2021'.
Final thoughts on the top podcast series to tune into in 2022
If you're thinking of becoming a digital nomad or working remotely and you feel that you need some practical tips and advice, in addition to what you read on blogs, then listening to some digital nomad podcasts might be a good idea.
There are thousands of inspirational podcast series out there, and it can be an overwhelming task to select the best ones to help guide you towards being a successful nomad. That's why we've curated a list of the top digital nomad podcasts for 2022. Happy listening!