There is no denying it. The remote worker, the digital nomad, and the traveling business person's lifestyle are here to stay. This global phenomenon exasperated by the pandemic and cemented as the chosen lifestyle of many is beginning to change life as we know it. Even so far as having an influence on airports; how they function, and what they value as a priority. A new trend has emerged as airport terminals build and accommodate coworking spaces- making this concept a new necessity across the globe.
What's the hype about coworking spaces in airports?
Any traveler will tell you that airport wait lounges aren't the best places to be. Usually designed after 'lounge-y' spaces, they have couches that are too large and low, no desk space, and limited plug points. Alternatively, there are rows of hard cold chairs that are too awkwardly close to other people, you can barely focus. Finding an available outlet can often lead to a race for power with a complete stranger, microaggressive eye rolls, and people literally camping out by a plug point protecting it as their own.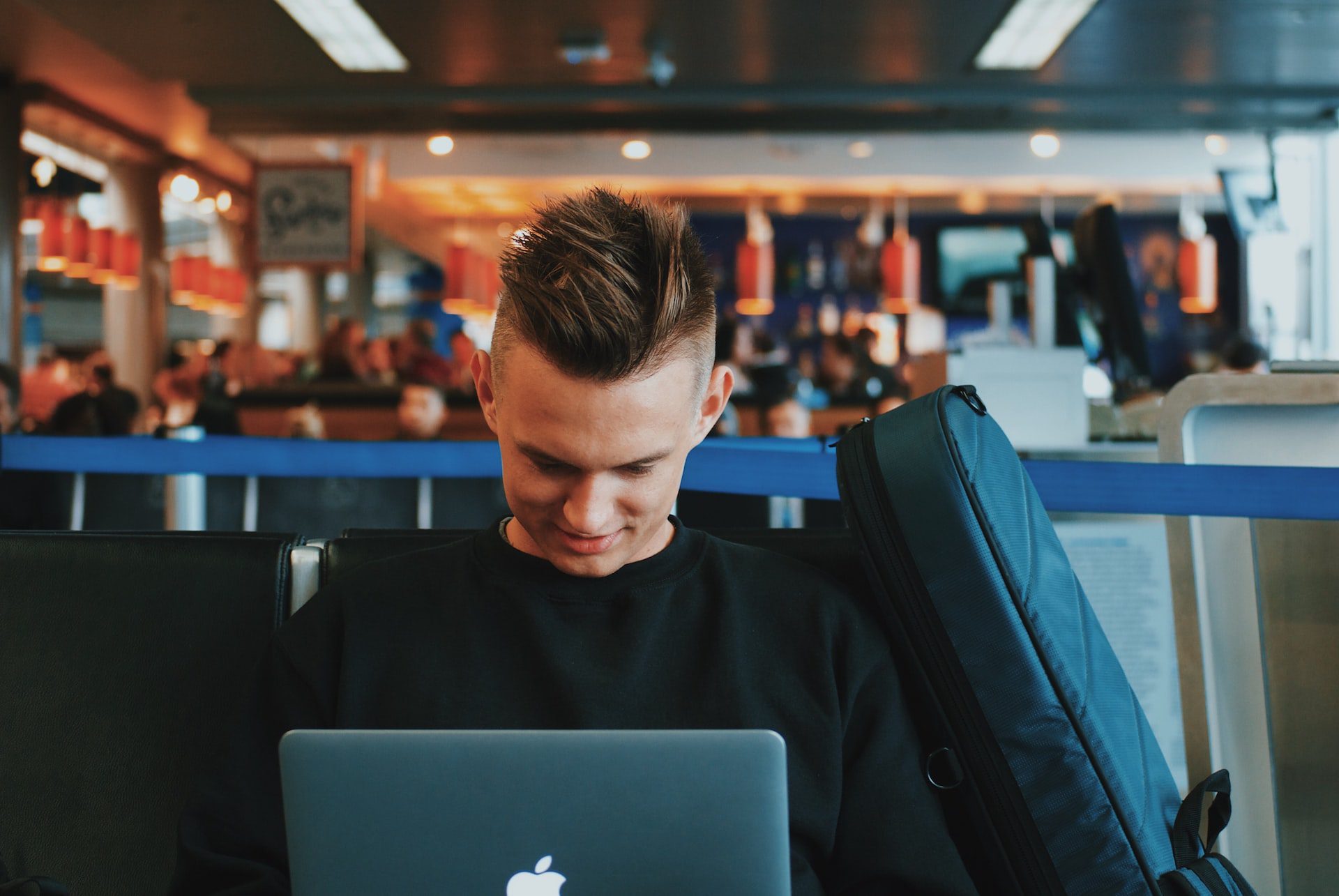 And private lounges? Well, they tend to be expensive, exclusive, and often have the same design flaws. Business lounges are seen as leisurely relaxing zones to take a load off between a flight. They have not been designed to accommodate the needs of the remote worker. Ironic, since the name implies otherwise. Now there are finally lounges made precisely for working, concentrating, and conducting 'business', anyone can access them- for a smaller fee.
What is in an airport coworking space?
Some of the densest traffic terminals have upgraded their public leisure areas to accommodate the needs of remote workers. With accessible uncapped wifi, designated quiet zones, showers, and more, the airports are prioritizing layover times for productivity. Airports such as Amsterdam Airport Schiphol, Frankfurt Airport, Dubai International Airport, and Sao Paulo International Airport, have all upgraded their facilities. The list keeps growing too! This trend is catching on and the hype is growing globally. Coworking spaces are a new staple.
In these coworking spaces, you will find curated workspaces that even include conference rooms, some of the spaces can accommodate up to 386 passengers, while others are more limited, to only 100 passengers at a time. Varied across all airports, you can even book ahead and reserve the space you need. The rates for these amenities vary with most fees based on the time needed- you pay more for more time and less for less time.
American terminals even have hirable pods that you can rent by the minute, giving you a sensory-deprived space to escape the bustle of the airport and plug into what you need to do. Like Jabbrrbox's Booths At US Airports, a growing concept ideal for those recording audio or making phone calls— with a comfortable seat and a table, power outlets, and Wi-Fi.
You can find these booths in any of these terminals:
John F. Kennedy International Airport (JFK)
O'Hare International Airport (CHI)
Cincinnati/Northern Kentucky International Airport (CIN)
Oakland International Airport (OAK)
Pittsburgh International Airport (PGH)
Austin-Bergstrom International Airport (AUS)
Greenville-Spartanburg International Airport (GSP)
Seattle-Tacoma International Airport (SEA)
Las Vegas Harry Reid International Airport (LAS)
Boston Logan International Airport (BOS)
San Francisco International Airport (SFO)
Washington DC – All airports (WAS)
What has universally become the trend, in and outside of these privatized zones, is unlimited wifi. As our technology age develops the need for access to the internet is a staple of necessity. Many airports across all terminals are beginning to open up wifi access in an attempt to please travelers. There can be seen as an increase in power outlets and designated quiet zones too, as mentioned before, so even if you're a digital nomad on a budget, you can still expect to get some work done. Just these improvements already have made traveling time easier for anyone.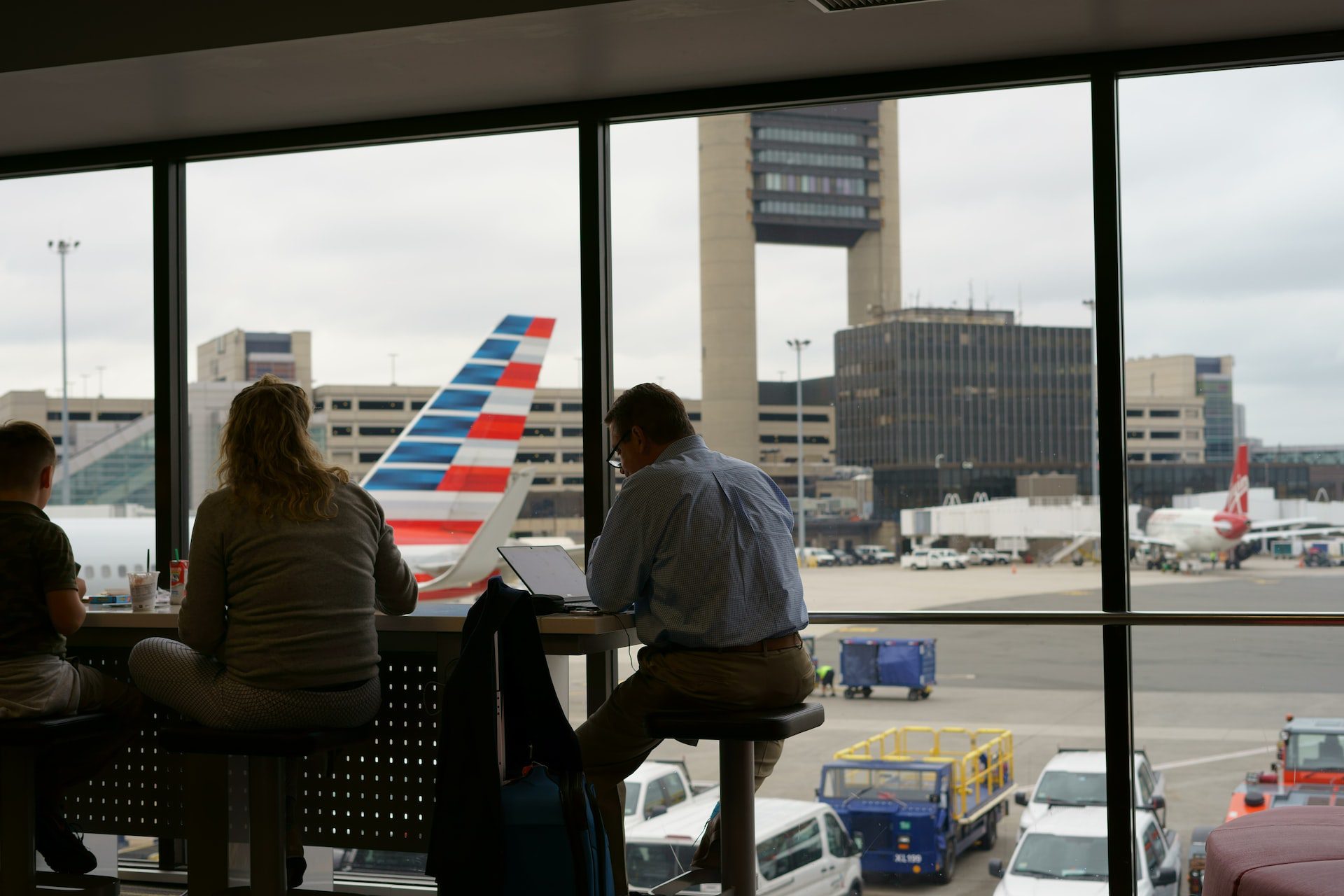 Why are airports making these changes?
The general observations for why this is being done have a lot to do with customer service and how airports want you to perceive their countries.
Satisfying travelers means that customers are more likely to purchase flights that layover in an airport that they find functional. If a globe trotter can time their board meeting without having to leave their terminal, then the airport becomes a central place for economic exchange. Moreover, think of the vlogger- a growing profession. With quiet spaces available to edit and lots of places to charge up devices, time spent in airports becomes vital for creation. The fluidity of taking work where you go is now a pillar of our society, services surrounding that are adapting to the demands.
Another major motivator for airports to invest in these coworking spaces is perception. An airport represents the country you are visiting, and they take pride in this. Often your first or last impression of a place will be through the security lines and boarding gates. It is no wonder then, that majority of the airports making these upgrades like to frame their countries as seriously developed economic hubs. Spending a long time waiting for a flight with no wifi and poor facilities leaves a negative impression. Upgrades to airports- impress.
Final Thoughts about Coworking Spaces in Airports?
We think that these coworking spaces can be very useful. If you're a shoestring digital nomad this may not have much effect on you as there are fees attached and you might rather hustle in the bustle. For those who want to prebook, pay and enjoy the amenities- like silence and flowers- this is a perfect development for you. In our opinion, we're happy to see the coworking environment and evolution of work being facilitated by the service in our everyday lives. It is another identification of how remote work and digital nomadism are here to stay. Whether for a 'workation', or lifestyle, the world is adapting to our needs.