Don't digital nomads enjoy summer year-round in exotic locations? Why do they need to take a summer break?
Well, not all digital nomads choose to base themselves in sunny climates year-round. Those who do, often choose to move on before the summer influx of tourists, when the place not only becomes overcrowded but prices skyrocket! Plus, there are digital nomads that don't travel year-round, but make the most of summer when their children are off school, to spend a couple of months somewhere else in the world.
So, what criteria make for a good summer destination for a digital nomad? Well, obviously great weather is at the top of the list as is access to nice beaches. The place should have an affordable cost of living, even in the high season of summer, and while it shouldn't be overrun by tourists, it should have a healthy digital nomad community that benefits from great facilities. It is a bonus if the location is a bit off the beaten track, since most digital nomads like to consider themselves adventurous travellers.
With these criteria in mind, below is our pick of the 10 best destinations for digital nomads in summer 2023.
Cabo Verde
Sunshine, blue sea, and delicious food, the truth is the Cabo Verde is amazing at almost any time of year. The archipelago of eight islands is located just north of the equator off the coast of West Africa, which ticks the box for feeling remote.
A former Portuguese colony, each island has an individual personality, so you can island hop, or choose your favourite and just enjoy the low cost of living and the beachside lifestyle. But Cabo Verde is not just about beaches. The islands' green interiors are excellent for hiking, especially the volcanic peak of Pico do Fogo on Fogo Island.
You don't need a visa to travel to Cabo Verde, just register online for electronic travel authorization and you can stay for between 30 and 90 days depending on your nationality. Cabo Verde also has a special remote workers visa for six months renewable.
A single person is estimated to need about US$700 per month to live comfortably in Cabo Verde in addition to affordable rent, which ranges from $200-$500 per month on the local market.
There are coworking spaces on most of the larger islands including Prime Coworking and SoLuz on Praia, Don Paco on Mindelo, and Maio Business Centre on Maio. Outside these dedicated spaces expect modest internet speeds of roughly 17 Mbps.
Bonaire
Many people head to the Caribbean for winter sun since it is hot and sunny year-round, and hurricanes tend to strike in the summer. But the gorgeous island of Bonaire lies outside the hurricane zone. Nevertheless, Bonaire is never overrun, and you won't find the traffic that dominates nearly islands.
You will find everything you expect from the Caribbean including white sandy beaches, and special pink sand beaches, water sports, amazing snorkelling and diving, excellent local cuisine, and friendly and interesting people.
You don't need a visa to visit Bonaire and you can stay for up to 90 days in any six-month period. Like most Caribbean countries, the cost of living is expensive by international standards. Expect to pay US$700-US$1,500 for a month's accommodation.
Huatulco

This beachside Mexican region on the Pacific Coast is highly affordable and nowhere near as crowded as other Mexican locations in the summer. While you will find resorts if that is your preference, the 35km of coastline is mostly dominated by small fishing villages with local accommodations.
Bahias de Huatulco, Oaxaca is Mexico's largest ecological reserve, and pretty much everything is in bloom between May and December. Split your time between friendly cafes serving up fresh cuisine and natural adventures.
Citizens of many countries can visit Mexico without a visa for up to 180 days. The cost of living in Mexico is estimated to be about 50% less than in the United States. You probably need about US$600 per month to live comfortably plus US$500-$800 for local rent.
Gold Circle Huatulco is the only coworking space in the region, but it offers 24-hour access to comfortable airconditioned spaces with superfast internet. You might get speeds of 200 Mbps, compared to 10-30 Mbps as standard in the area, but there are a few nice cafes with decent Wi-Fi for working too.
Scotland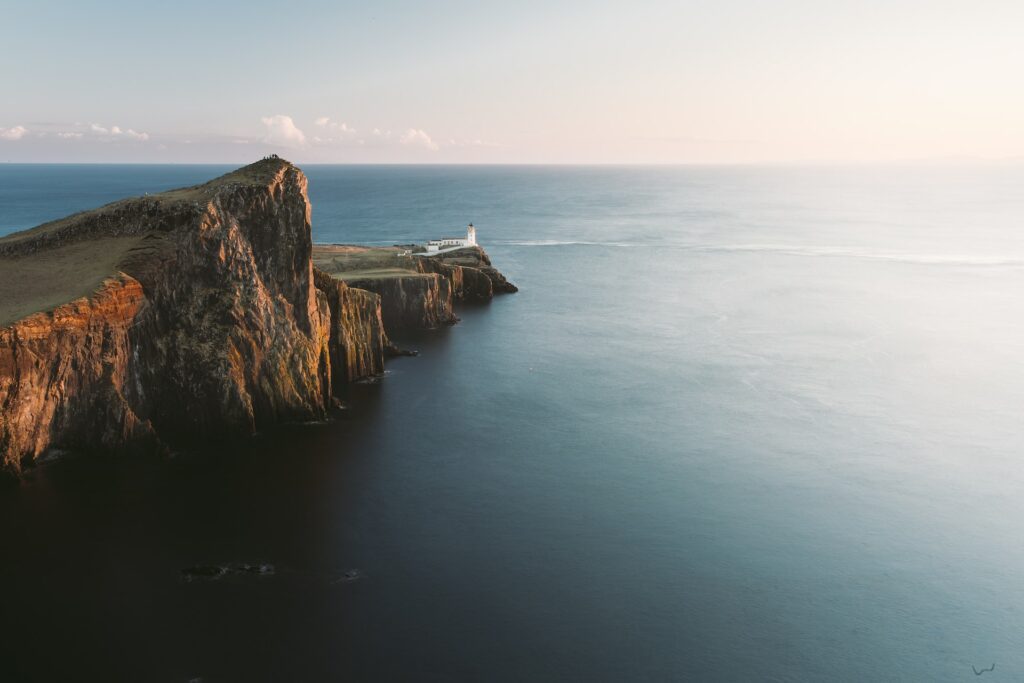 Hear me out! You might not think of Scotland as a summer destination, but it is certainly the best time of year to visit the chilly nation. The green lowlands, dramatic highlands, and monster-infested lakes are gorgeous in the summer months. There is no better time to hike, take a bracing swim, and visit the many whiskey distilleries for which the nation is famous.
Work remotely from a small cottage in the middle of nowhere or set yourself up in Edinburgh to enjoy its historic centre with excellent facilities and cultural attractions, but you might want to get out before the Fringe Festival starts in August. You will need to rent a car to fully explore this small nation.
Visitors to the UK can enter on a Standard Visitor Visa and stay in the UK for up to six months. Prepare for a fairly high cost of living, with a single person needing about US$1,000 per month, plus US$1,000-$1,500 for rent.
But Scotland has excellent internet, even in fairly remote villages. There are also some great coworking spaces such as Tribe Porty and Melting Pot in Edinburgh, Collabor8te and The Distillery in Glasgow, and The Flour Mill in Dundee.
Georgia
The small nation of Georgia sits on the Black Sea looking towards Europe and is not far from the Caspian Sea that becomes Asia. Within this small space, you will find an amazing range of landscapes from lakeside beaches to lofty mountains to epic canyons, and impressive waterfalls.
The local cuisine is a fusion of Eastern European and Western Asian that will tickle the tastebuds. The local wine is also excellent, and it is considered the oldest wine-making country in the world. Every town and city is steeped in the history of the region at the crossroads of the world. Expect summer temperature to reach the mid to high 20s.
Georgia has become a hotspot for digital nomads since it launched its digital nomad visa that allows remote workers from 95 countries to stay for up to a year. It is estimated that a single person could live comfortably in Georgia for about US$600 per month, plus US$500-US$800 for local rent.
Here are plenty of good coworking spaces in the capital Tbilisi, such as Terminal, Impact Hub, and LOKAL. General internet speeds are pretty good at 25-30 Mbps.
Porto, Portugal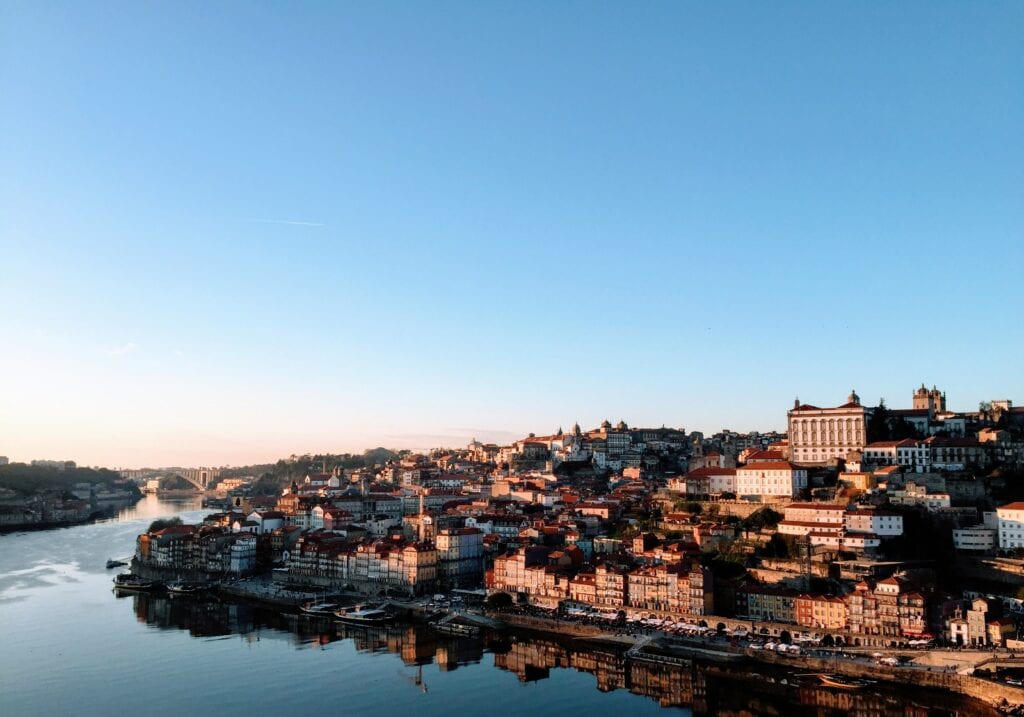 While Lisbon might feel overrun with tourists and remote workers in the summer months, Porto makes for a friendly alternative. Porto offers the same centuries-old architecture, fantastic food and drink, and idyllic beach spots.
As well as fewer tourists and ex-pats, Porto has a more affordable cost of living than Lisbon. It is estimated that a single person needs around US$700 a month to live comfortably in the city, plus US$700-US$1,000 for local rent.
Porto is easy to visit on a Schengen Area tourist visa which allows travel around Europe for 90 days, or Portugal also has a digital nomad visa for those who want to stay longer. There are plenty of good coworking spaces in the city including Synergy Coworking and CRU Creative Hub.
Cádiz, Spain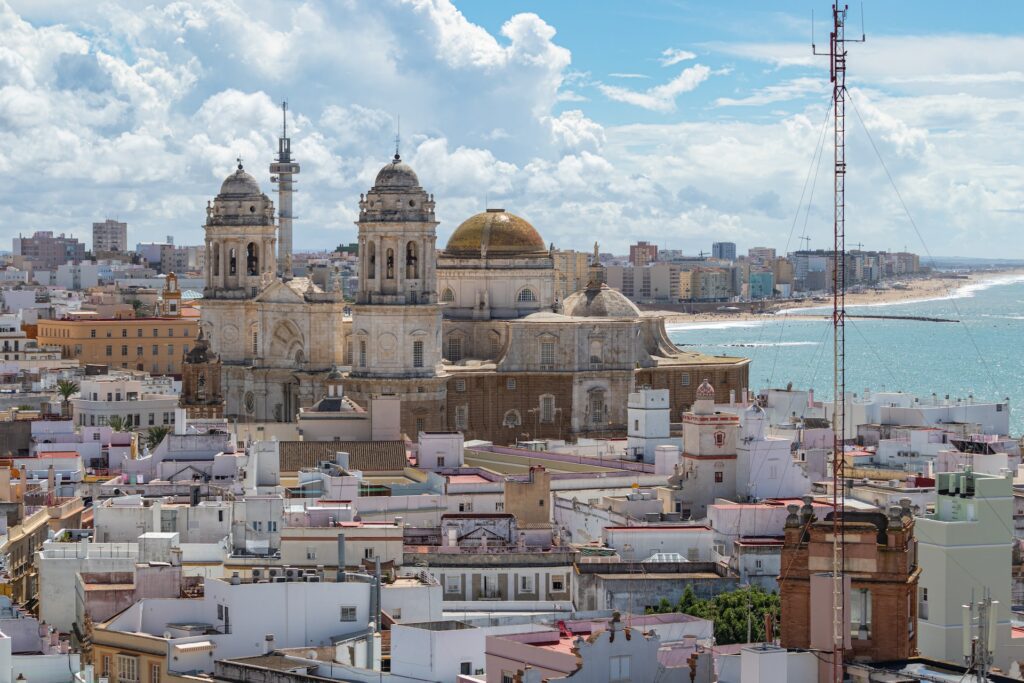 While Barcelona and the Costa del Sol become overrun in the summer months, head to Cádiz in Andalucía to visit stunning beaches and a city steeped in history. It is known for being Europe's oldest standing city. Don't forget the fresh seafood cuisine and excellent wine, port, and sherry! Surfers will appreciate the waves of the Atlantic Ocean.
Spain is another European country that can be visited as a tourist on a Schengen visa but also has a digital nomad visa for those who want to spend longer. Cádiz also offers a fairly affordable cost of living. A single person is estimated to need around US$600 per month, plus US$500-US$700 for monthly rent in the local market.
There are a couple of good coworking spaces in Cadiz including the Omniwork Centre and Doce Monos Co-Space.
Sri Lanka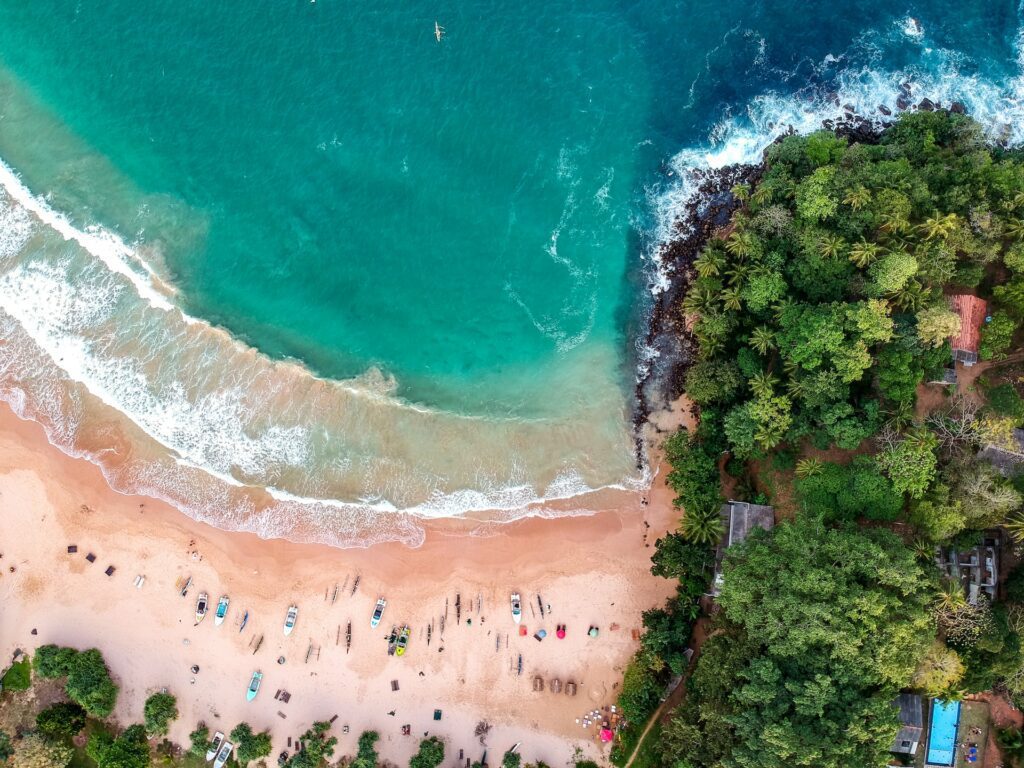 While India, Thailand, and Bali might feel overcrowded in the summer, Sri Lanka offers many of the same joys but with less traffic. The nation is brimming with rich history, diverse culture, spectacular wildlife, and stunning landscapes, plus plenty of yoga and meditation centres and surf spots.
Enjoy fresh seafood mixed with South Asian spice, some of the best safaris outside of Africa with leopards and Asian elephants, expansive green tea plantations, and unspoiled beaches in a tropical location. Rent locally or stay in a luxurious resort for a fraction of what you might pay elsewhere.
Visitors can apply for Electronic Travel Authorization. It is initially granted for 30 days but can be extended for up to six months once you arrive.
The cost of living in Sri Lanka is very affordable and it is estimated that a single person needs just US$500 a month to live comfortably, plus US$200-US$300 for rent.
There are some good coworking spaces in some of Sri Lanka's larger centres, such as Colombo Cooperative, Likuid Spaces, and HomeTree Coworking, all in the capital Colombo.
Tallinn, Estonia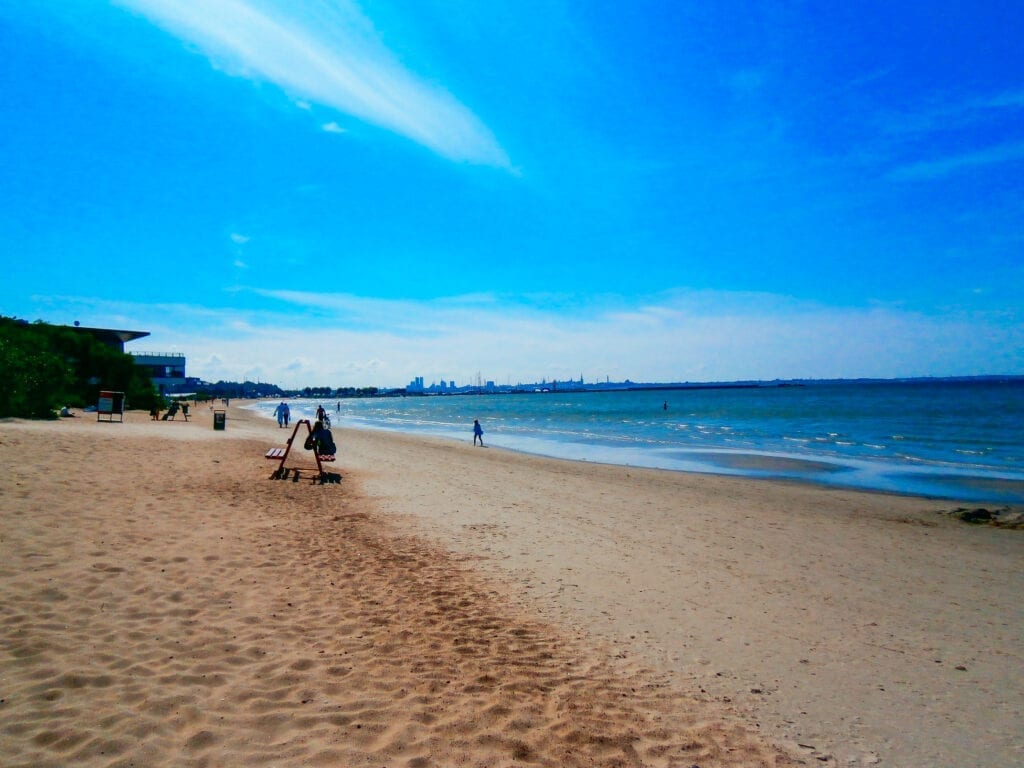 The northern country of Estonia turns green with clear blue skies in the summer, making it the perfect time to visit Tallinn, a city often voted the best for digital workers. The city is home to an idyllic historic town surrounded by modern developments. There are many great cafes and restaurants serving fresh organic food, excellent coworking spaces, and plenty to see and do.
Estonia is one of the greenest countries in the world and about half of it is covered in forests to be explored. But the country is also home to over 2,000 small islands that offer a different kind of getaway in the summer.
Estonia was one of the first countries to offer a digital nomad visa, which will allow you to stay in Estonia and visit other Schengen countries for up to a year. The cost of living in Estonia is affordable. It is estimated that a single person needs about US$900 per month plus US$500-US$800 for local rent.
Estonia prides itself on being a digital nation and therefore invested in ensuring that there is good internet coverage pretty much everywhere. Tallinn has many excellent coworking spaces including Lift99 Tallinn, Technopol Startup Incubator, and Telliskivi Creative City.
Albania
Those seeking a Mediterranean escape should consider Albania, considered one of Europe's last adventures and enjoying a seaside location just across from Greece. The country is a mix of warm Adriatic beach towns and the soaring Albanian Alps occupied by a culture influenced by Ottoman heritage and home to impressive Greek and Roman ruins.
In addition to all the things to see and places to explore, Albania has a famous coffee culture and it is hard to find a bad cup. The local food is delicious and the experience of eating culturally rich.
You can apply online for an e-visa to stay as a tourist for up to 90 days, or apply for the Albania digital nomad visa that will allow you to stay for up to a year.
The cost of living in Albania is highly affordable. It is estimated that you need about US$600 per month plus US$200-US$400 for rent to live comfortably.
Internet coverage in Albania is generally good, and you can expect around 50 Mbps download speeds in most towns and cities. There are also a number of good coworking spaces including Innaspace Tirana, Destil Creative Hub, and Tech Space.
Choose Your Summer Destination
Hopefully, digital nomads looking for summer travel destinations have found some inspiration on this list! There are plenty of locations around the world welcoming digital nomads that are gorgeous in the summer and are not yet major tourist hotspots that make them both unaffordable and unendurable in the summer holiday season.