As digital nomads, the world is full of exciting destinations that are just waiting to be explored. Unfortunately the coronavirus pandemic has made travelling harder, but it isn't impossible for those who work remotely to travel to new, enticing and beautiful destinations. Today, we're going to be sharing some of our top summer 2021 destinations for digital nomads.
There are plenty of factors to consider, from how accessible the destinations are to whether or not there's a reliable internet connection. We've used these factors and many more in the creation of this article.
Choosing the Top Summer 2021 Destinations
When choosing the best destination for you, as a digital nomad, we would always recommend making sure that you have a checklist of the things that you do and don't need. For example, some places have a reliable internet connection and others don't. Will you need a backup plan to make sure that you can work if the internet does go down?
You also need to think about living costs and whether or not your earnings will align with them. Things to consider include the bills that you'll pay monthly, the price of rental contracts, food shopping and even things like eating out. It's worth looking at what the overall quality of life is like for the people who call your destination home.
One unique thing digital nomads now need to consider is the everchanging coronavirus pandemic. Some countries are completely closed to travellers, regardless of whether or not you intend on a working visit. Others are open, but require tests and isolation. We would highly recommend checking the restrictions before you travel and keeping a close eye on how things progress.
You can also check out some health insurance providers that cover COVID-19 like SafetyWing, which offer medical and travel insurance to digital nomads.
Without further ado, here are our top summer 2021 destinations for digital nomads:
1. Phuket, Thailand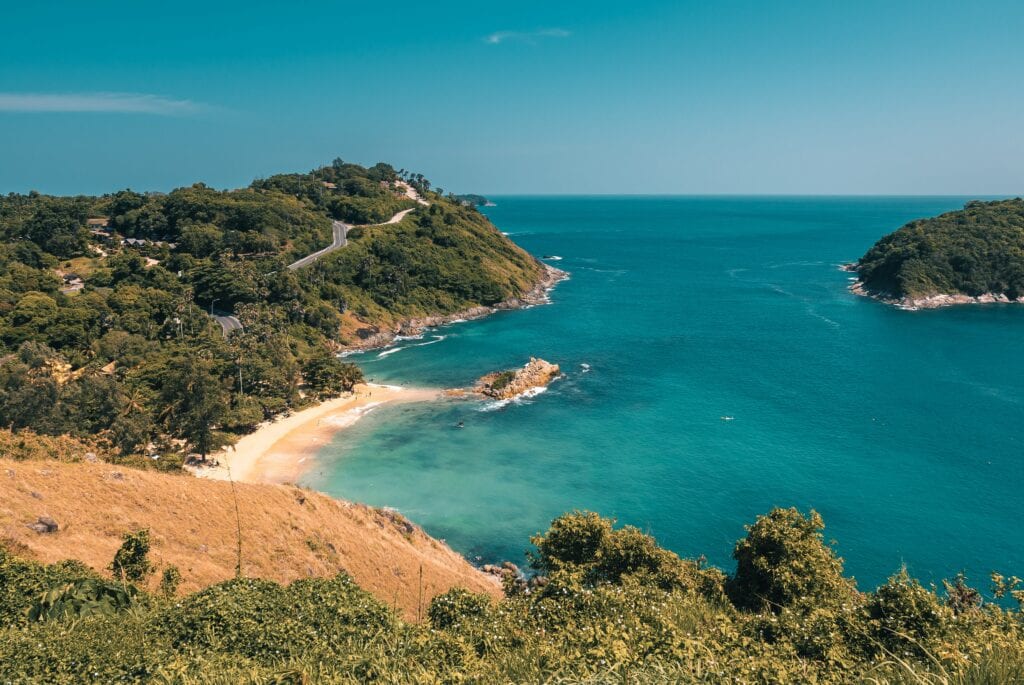 If there's one place in the world that digital nomads usually always speak of fondly, it would have to be Phuket. This marvellous destination in Thailand is quite literally a paradise, with white-sand beaches and rocky scenes that look like they have been plucked from a postcard. From the jungle core to the luxurious exterior, Phuket can be whatever you want it to be.
With a low cost of living and plenty of different activities to partake in and sights to see, you won't ever be bored when you're not working. You can even fly to the countries surrounding Phuket on a budget, making island hopping an easy and accessible delight. If you're looking for a destination that will always offer more, Phuket might tick your boxes.
Phuket has been open to vaccinated visitors since the 1st July, but we would advise keeping an eye on the current situation as cases do seem to be slowly rising. Make sure that you follow the social distancing rules in Phuket and do the required tests before and on arrival. At the moment, you will be required to show that you have adequate health insurance on arrival.
2. Tallinn, Estonia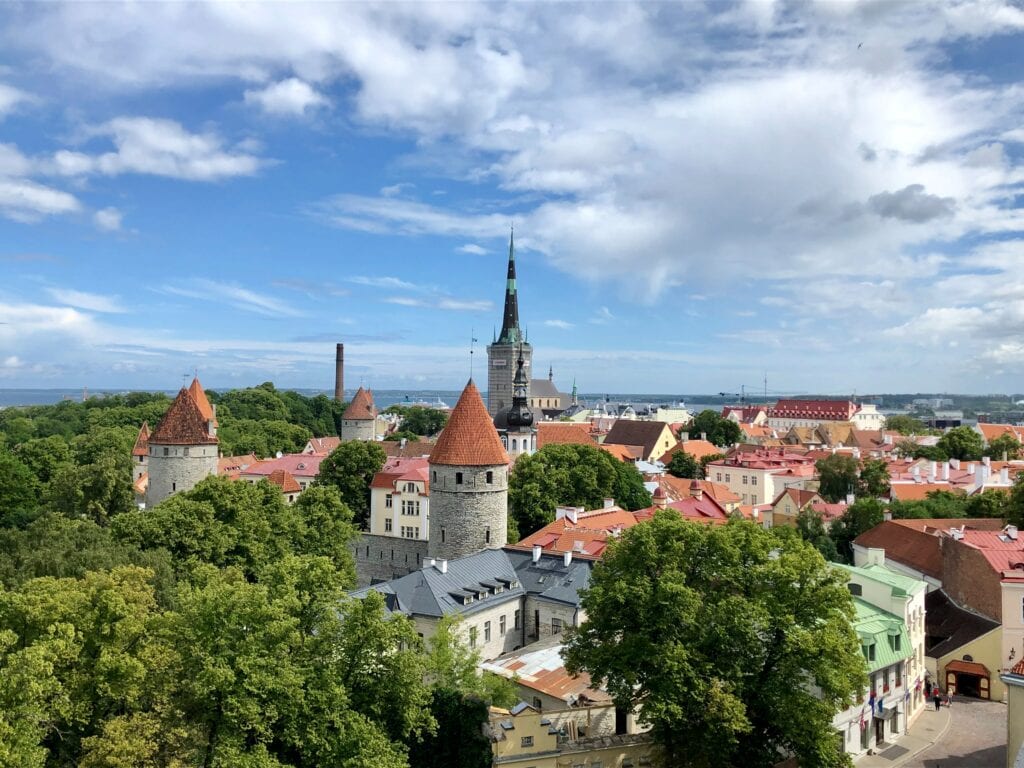 One option that has been named as the "Best City for Digital Workers" multiple times over the past few years would have to be Tallinn. Estonia was quick to release one of the first official visas for digital nomads and it has really paved the way for other countries to do the same and get out of their legal "grey" area.
Plenty of start-ups are born in Tallinn and more technology-focused companies appear all of the time. Naturally, that makes it attractive for digital nomads. Yet, there's a beauty that can be found in Tallinn too. It's full of architecture that is almost unrivalled in beauty, where the old and new sit side-by-side and the streets burst with life beneath them. From luxury hotels to sandy beaches, there are lots of sights waiting to be found.
You should make sure that you check the current coronavirus restrictions before travelling. Estonia is now open to lots of different countries' citizens, but for some it will also depend on whether or not you're currently vaccinated.
3. Rome, Italy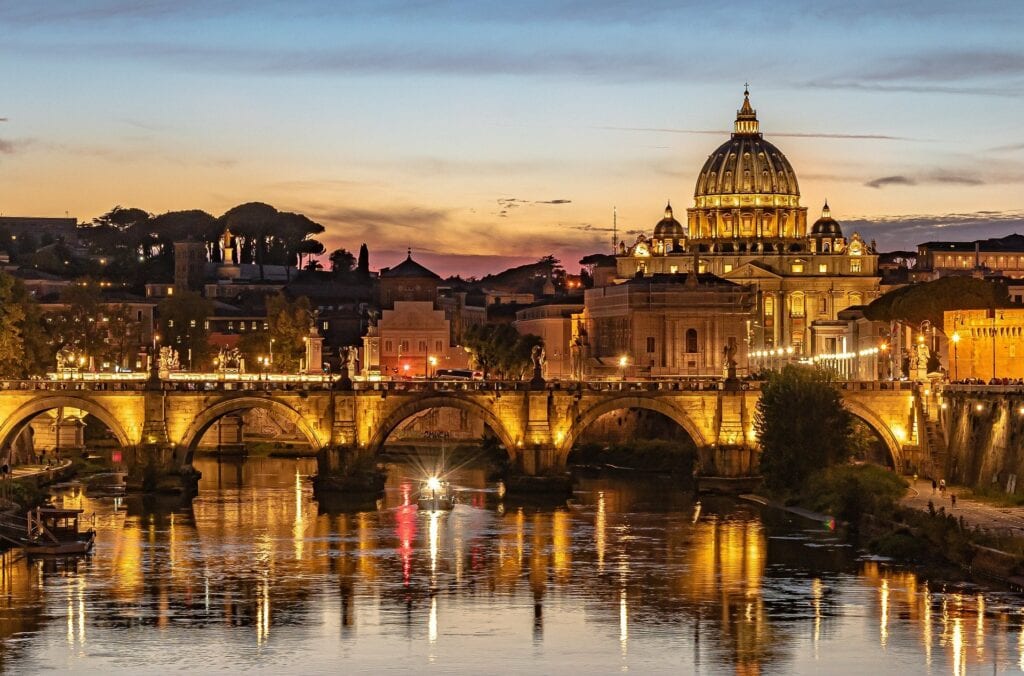 As digital nomads, sometimes we need to be surrounded by inspiration. We spend a lot of time thinking about our expenses, but sometimes it's worth paying a little bit more to live somewhere that fills us with joy. That tends to be a common mindset amongst digital nomads living in Rome and other Italian cities.
You can find yourself surrounded by both start-up technology companies and young entrepreneurs in Rome. The city is growing constantly and there seems to be a space for everyone. You can find affordable office locations that often help with the cost of living and the internet is incredibly accessible.
With streets that come to life with history and stories around every corner, you can lose yourself in the beauty of this storied place. If you need to make new connections, there are lots of co-working spaces for you to enjoy.
At the time of writing, Italy is accessible for most people. Depending on where you're from, you may have to quarantine on arrival.
4. Barbados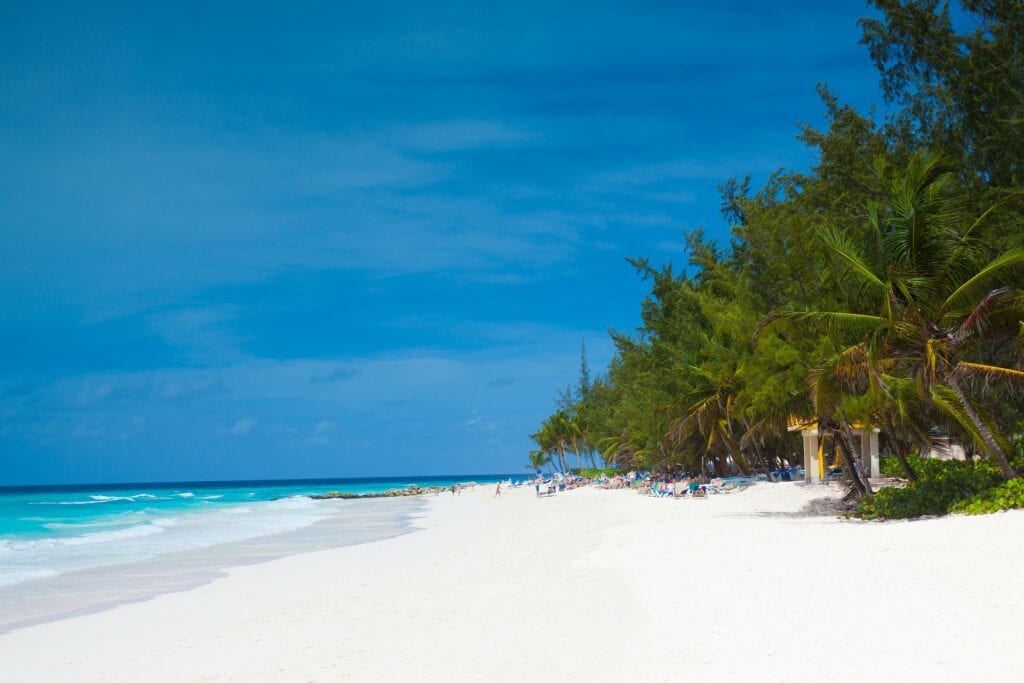 Barbados is now a realistic and dream destination for digital nomads, with the prospect of a 12-month "Barbados Welcome Stamp" offering the perfect entry option for world travellers.
There's a real beauty to Barbados. From the serene nature of island life to the colourful building facades on the waterfront. Bright turquoise waters are guaranteed to fill your imagination and inspire you on a daily basis. Adventurers will fall in love with some of the active activities this volcanic island is home to, including snorkelling and diving.
There are a few boxes that you have to make sure that you tick in terms of health insurance and income. Alongside that, there's the way that the coronavirus pandemic has changed a few things. At the moment, you can expect to do a mandatory test and to isolate for two days on arrival. Masks are currently mandatory in public spaces and social distancing has been implemented.
5. Porto, Portugal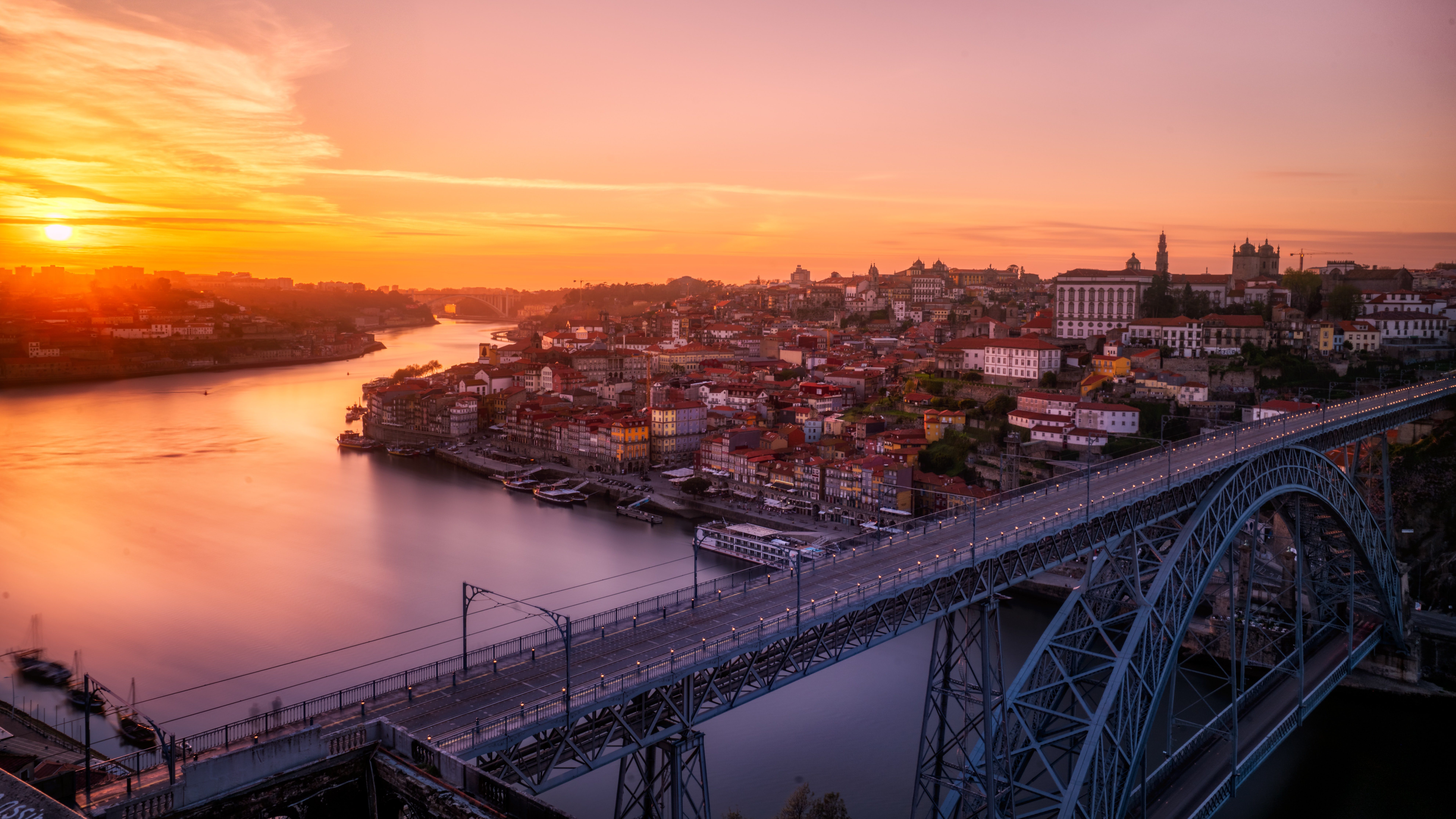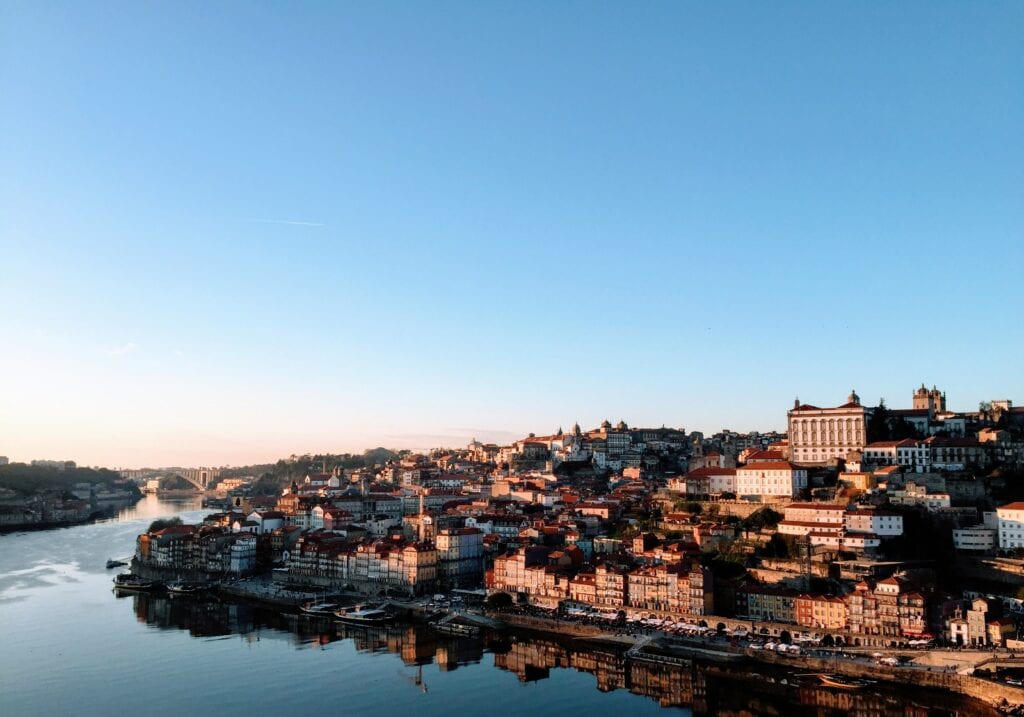 The seafaring history of Portugal can be effortlessly traced in Porto, a city known for its history, diversity and beauty. There's a distinctively cosy feeling that envelopes you as you explore the streets, as the city itself is much smaller than others you will find on your travels across Europe.
Here, you can spend your evenings eating delicious Portuguese food, wandering down medieval streets or even stepping down into an old wine cellar to see what you can find. These things are all attractive for digital nomads who want to spend some time really relaxing and getting to know the spirit of a city.
As time passes, more and more digital nomads arrive in Porto, where technology and creativity are rapidly-growing talking points. At the present moment, Portugal is open to members of EU/EEA states, as well as the UK and the USA. You do have to provide proof of a negative test on arrival and depending on where you're from, you may also have to isolate yourself.
6. Hawaii, USA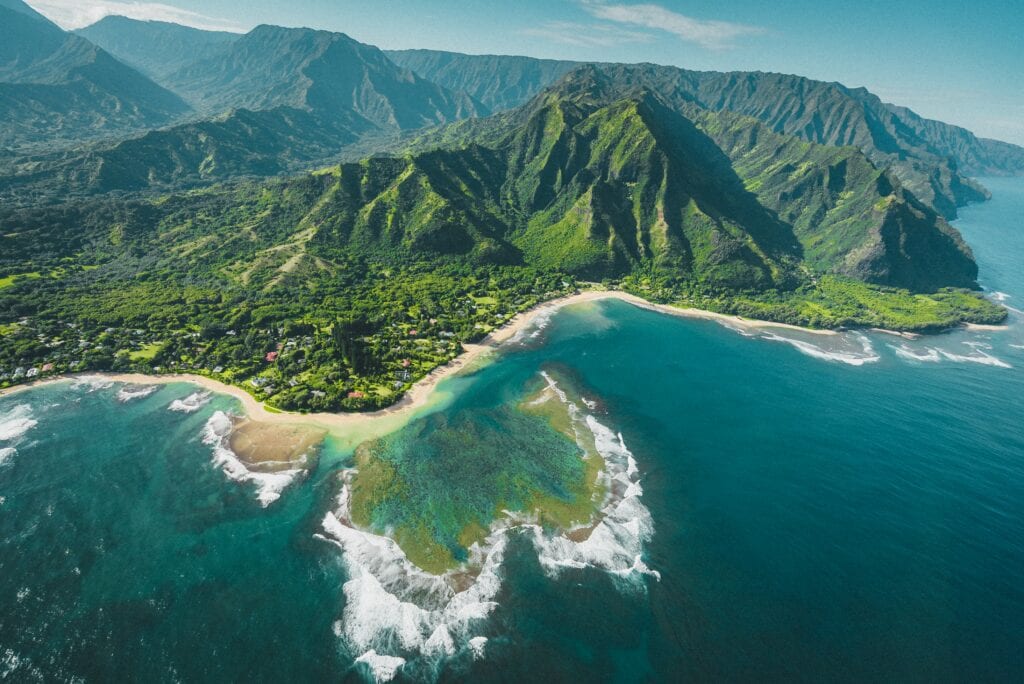 If you're a digital nomad looking for a beach, adventure and beautiful views that just can't be beaten, look no further than Hawaii. This gorgeous chain of islands is known for its volcanoes, lush jungles and idyllic waterfalls, making it a haven for visitors, digital nomads and surfers.
Living costs can be quite high in Hawaii, given how popular it is with tourists. Digital nomads should factor that in before choosing Hawaii as their destination, there's also the added risk that you may never want to leave. Many digital nomads who venture to Hawaii find themselves applying to stay there long-term.
The current coronavirus pandemic does make accessing Hawaii a little bit harder than it otherwise would be. It's worth keeping an eye on how the situation changes as time passes. If you are currently inside of any of the restricted countries, you will have to leave for 14 days before entering any part of the United States.
7. Oslo, Norway
The polar opposite of Hawaii, Norway has quickly begun to attract more and more digital nomads and work its way up the ladder. Oslo is a Scandinavian capital that can be chilling, but it's also an amazing place to live and work, even in the winter. You can expect to see some of the best scenes of natural beauty in Europe and there are plenty of adventures waiting to be had.
Naturally, you do have to plan ahead. If you're thinking about staying in Norway through the winter, you have to prepare yourself for both the cold and how dark it will be, especially if you come from a country with a hot climate.
Norway also has one of the easiest application procedures for digital nomads, as you just have to fill in a form, pay your fee, send in your documents and wait for a decision. Citizens of the European Union don't need to worry about applying because of their 90 day exemption. Having said that, travelling during the coronavirus pandemic can be a little bit difficult. Norway is keeping on top of updating restrictions well and some people will be required to show proof of a negative test result and self-isolate.
8. Lisbon, Portugal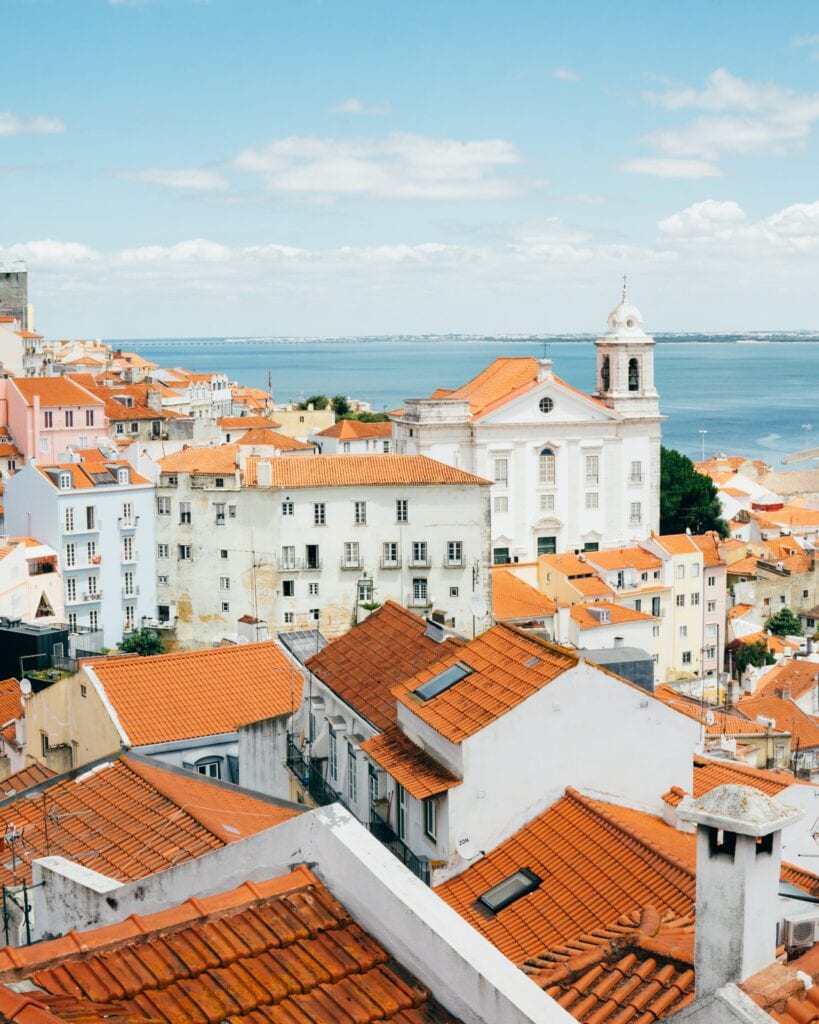 We're back to Portugal for the eighth city on our list. Lisbon is a city many digital nomads will recognise, even if they don't initially feel that they will. The red-roofed buildings are iconic, as are the pastel facades and narrow, winding streets.
This is the sort of city we would highly recommend for digital nomads who are looking for options when it comes to office spaces. There are plenty of large and luxurious office spaces, but there are also bustling co-working spaces that are hard to beat. More and more, we're seeing "Creative Artistic Hubs" come out of the woodwork and bring creative minds together in unison.
The cost of living here can be a little bit more expensive than some of the other places on our list, but it's worth it when compared to the high quality of life that you receive in return. Portugal is open to members of many countries, but you do have to provide a negative coronavirus test on arrival.
9. Reykjavík, Iceland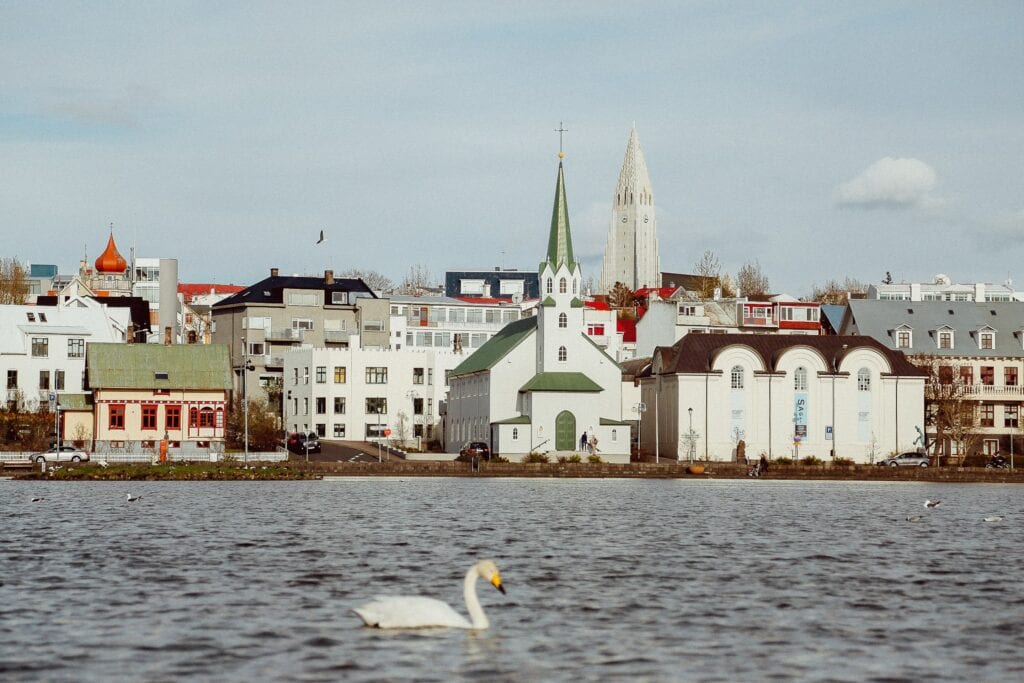 It's safe to say that Iceland might not be a country that comes to the top of the list for most digital nomads, but it has swiftly grown in popularity due to how well it has handled the coronavirus pandemic. You do have to be able to show a required monthly income to work as a digital nomad in Iceland, but all doors are open when you do.
Iceland is nothing short of a magical country, full of volcanic landscapes, mountains and glacial lagoons that truly are the scenes of myths and legends. There's something to stir the mind of every digital nomad, but it can be more expensive than a handful of other options that are available out there.
It is best to travel as a fully-vaccinated visitor, as you will have to do tests and undergo screening processes and procedures otherwise. Those who have been vaccinated are currently exempt from quarantine, but the situation is changing on a daily basis.
10. Copenhagen, Demark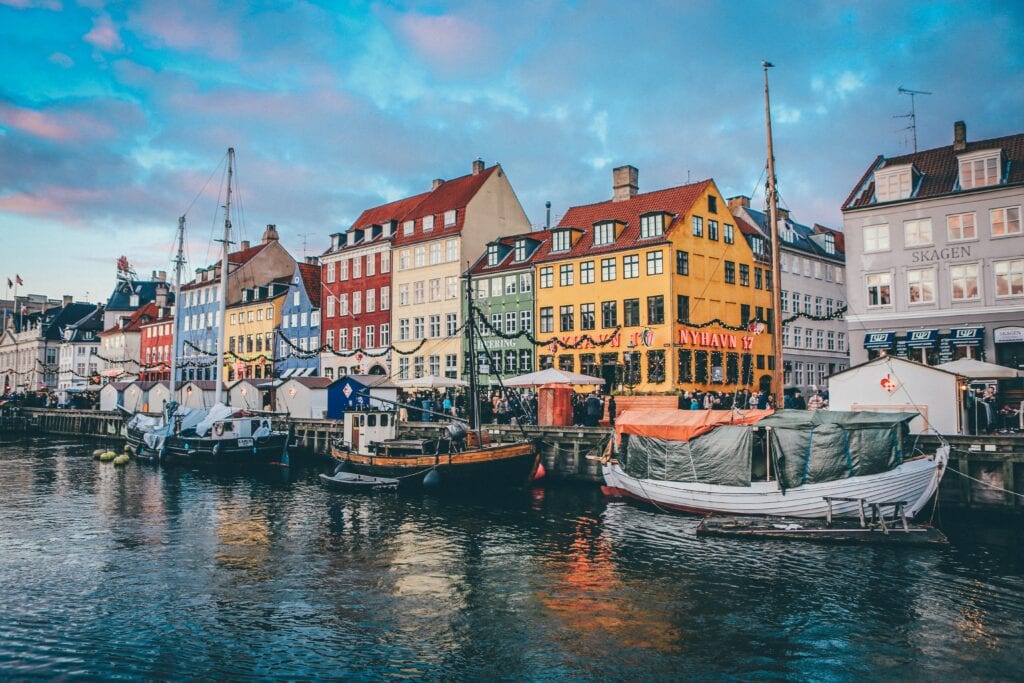 While the largest city in Denmark might be smaller than other European capitals, it certainly is a wonderful option for digital nomads. There aren't many currently living 0r travelling in the country, but the numbers are slowly rising due to the high quality of life that is on offer.
A great city to explore, Copenhagen is a place you can walk through, get lost and find something new, before looping back and landing exactly where you were meant to be. It's walkable, but it's also an amazing option for those who prefer to travel by bike. While groceries can be more expensive than they are in other places, the amazing health-care system and clean streets make up for it. Just don't expect it to be as warm as Barbados.
As always, the current coronavirus pandemic does make things a little bit different. Fully-vaccinated travellers from the EU, Schengen and OECD nations are currently welcome in Denmark. Make sure that you check the restrictions before travelling.
Heading on a New Digital Nomad Adventure
Hopefully this article has filled you with inspiration, thoughts of new travels and ideas for where your next journey might take you. There are challenges that come hand-in-hand with being a digital nomad, but they are more than worth working their way through.
Where are your favourite destinations for digital nomads? We would love to hear your thoughts.