How easy it is to become a digital nomad can depend a lot on what country you are from. Of course, there is prejudice within the system and many companies prefer to hire digital remote workers from wealthy western countries – African digital workers often need to mark their location to compete for jobs.
But another important factor is passport power!
If you want to travel while working, it helps to have a powerful passport that lets you travel to a variety of countries visa-free and qualify for e-visa schemes. If you come from a country with a weak passport, the time and money needed to make visa applications can be prohibitive!
What countries have the most powerful passports?
Japan and Singapore have the most powerful visas. You can travel to all 193 United Nations member countries on one of their passports. Most European countries aren't far behind, all offering access to more than 185 countries without pre-applying for a visa. The big western countries are all up there as well. The United Kingdom, the United States, New Zealand, Australia, and Canada all offer access to more than 185 countries.
But what if you are from Africa, the Middle East, or the Indian Subcontinent? Your passport might give you visa-free access to fewer than 50 countries, most of them in your region. Bangladesh, Pakistan, Sri Lanka, and most African countries all grant access to fewer than 50 countries. An Indian passport only grants access to 60 countries. South Africa is a big jump forward at 105 and Turkey at 110, but these passports can still significantly limit your travel options.
If you are from one of these countries, what can you do?
Caribbean Golden Passport Schemes
Many countries around the world offer Golden Visa schemes. In return for significant investment, usually starting from a minimum of $100,000 but it can be significantly more, you are granted residency for a particular period of time. Usually, you can also apply for citizenship after five to ten years.
However, there are a group of Caribbean countries that skip the residency period and will grant you citizenship to their country, a Golden Passport, in exchange for a similar level of investment.
Caribbean passports are powerful, all offering visa-free access to over 150 countries.
There are currently four Caribbean countries offering Golden Passports.
Antigua and Barbuda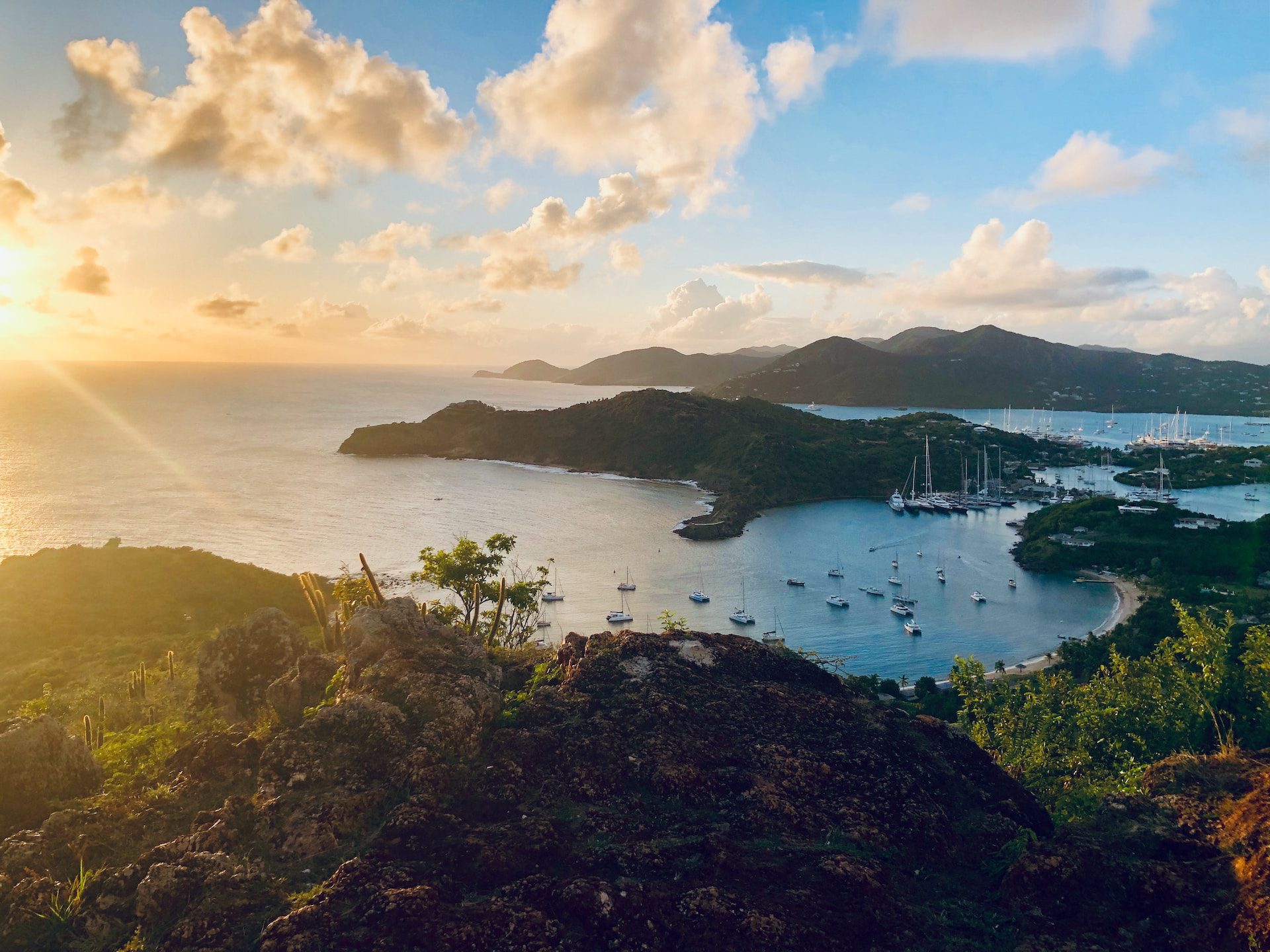 Antigua and Barbuda is one of the West Indies countries located at the limit of the Caribbean Sea where it meets the Atlantic Ocean. The population is around 100,000 and it is heavily reliant on tourism. Expect Caribbean beaches and warm weather year-round. It is a former British colony, so English is widely spoken.
Golden Passport investment requirements start from around $100,00 in the form of a national investment fund donation or investment in property. In addition to this, if you buy property you should expect to pay a $30,000 processing fee, and the due diligence fee for the application is around $7,500. Once you have your passport, you only need to spend five days in the country within your first five years as a citizen.
Grenada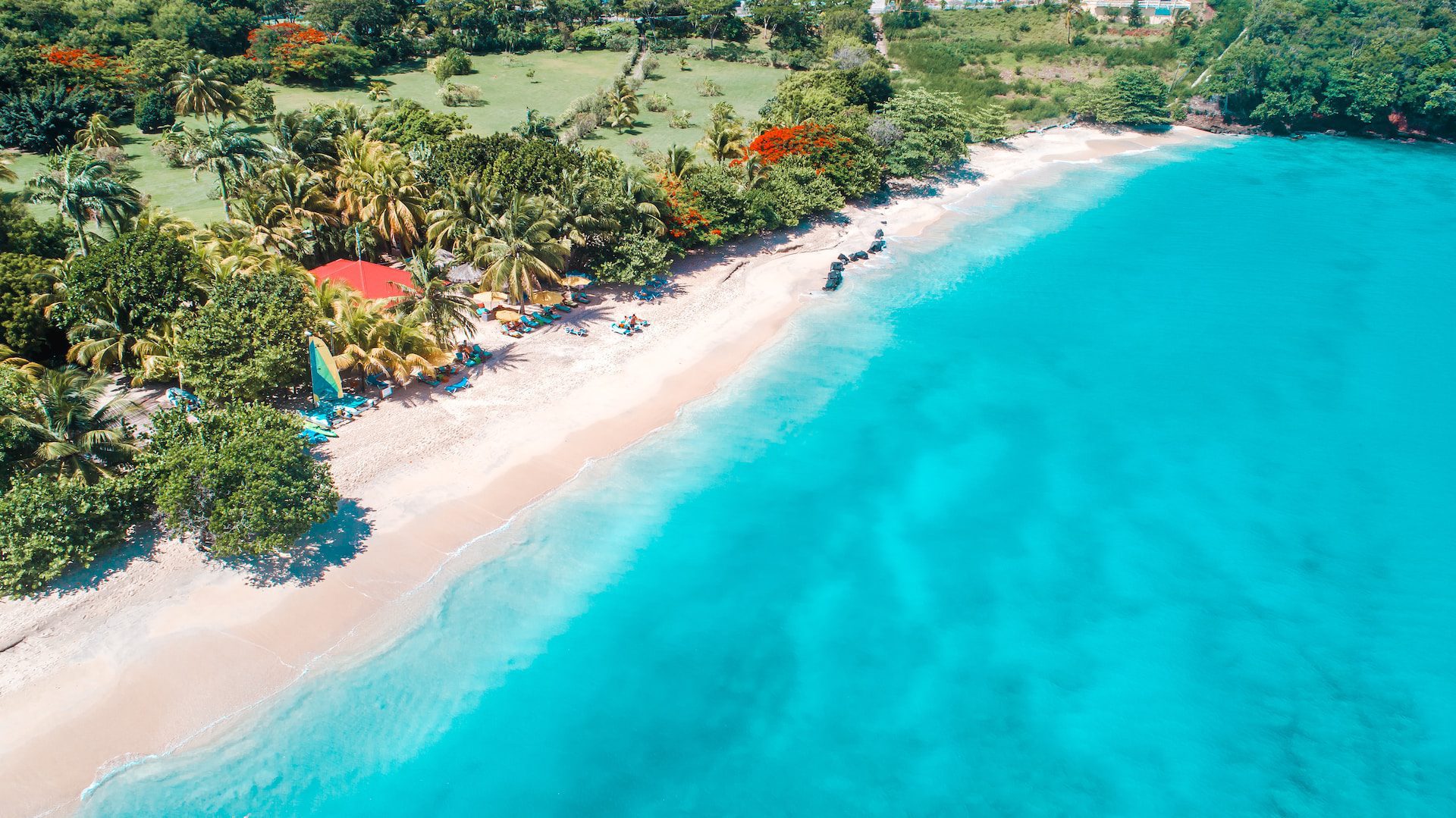 Grenada is located at the very south of the West Indies chain just north of South America. It has a population of only around 125,000 and is also known as the Island of Spice. As another ex-British colony, English is widely spoken. The islands have white sandy beaches, breathtaking waterfalls, excellent diving, rum distilleries, and the largest shipwreck in the Caribbean.
Investment requirements start at $150,000, in the form of a donation to the National Transformation Fund. Alternatively, you can invest in real estate, starting from $220,000. Expect to pay an additional $50,000 in fees when investing in property, and $8,000 in due diligence fees per person. You are not required to spend any time in Grenada to gain or keep your passport.
St Kitts and Nevis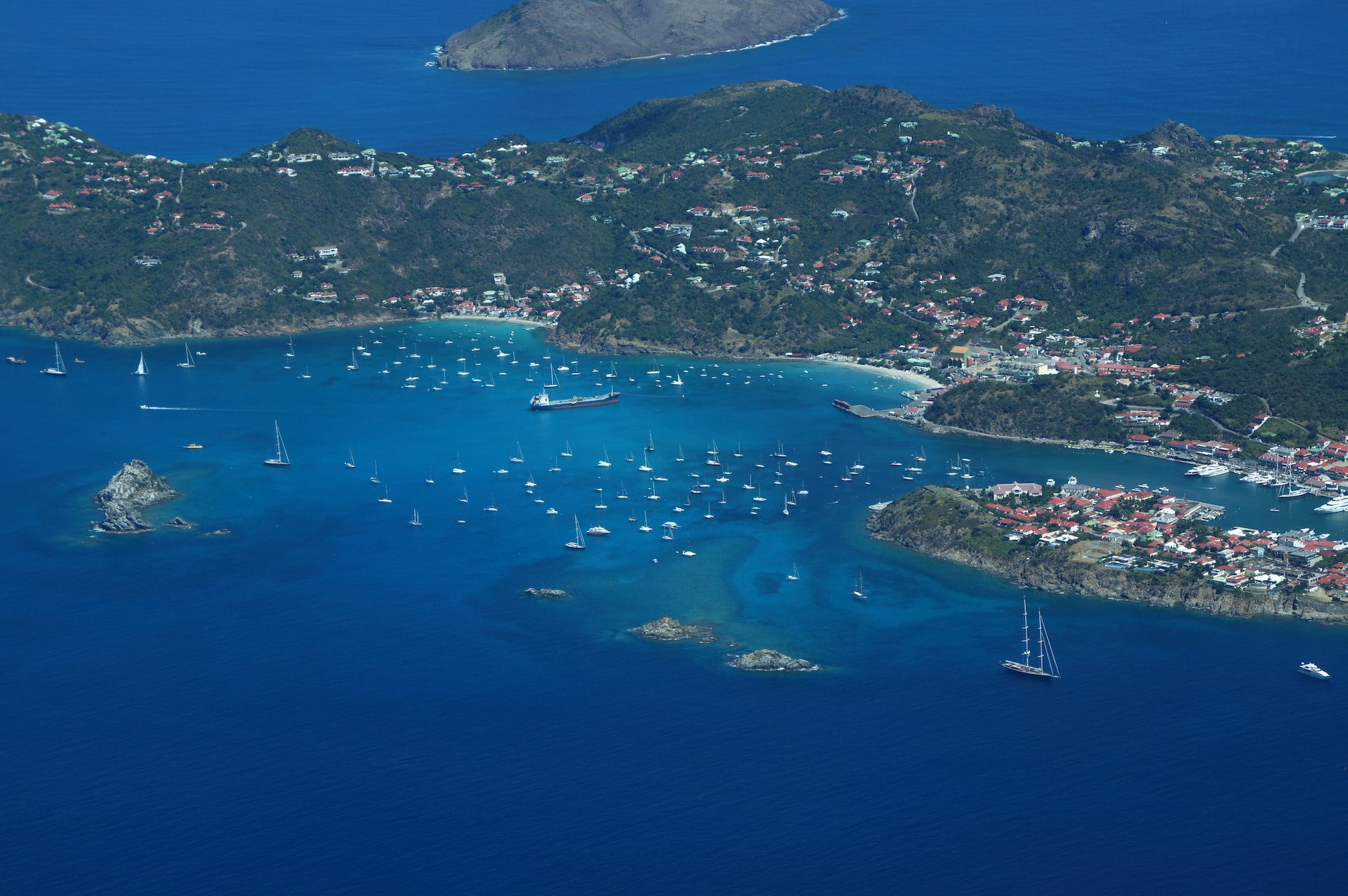 St Kitts and Nevis is a small group of islands with only around 50,000 residents. It is part of the Commonwealth and an English-speaking country. It is known for its pristine beaches, virgin coral reefs, and ancient shipwrecks.
The investment level for a Golden Passport starts from $150,000, with only a $2,000 fee associated with property purchases and $7,500 in due diligence fees. Again, you do not have to spend any time in the country to maintain your citizenship.
St Lucia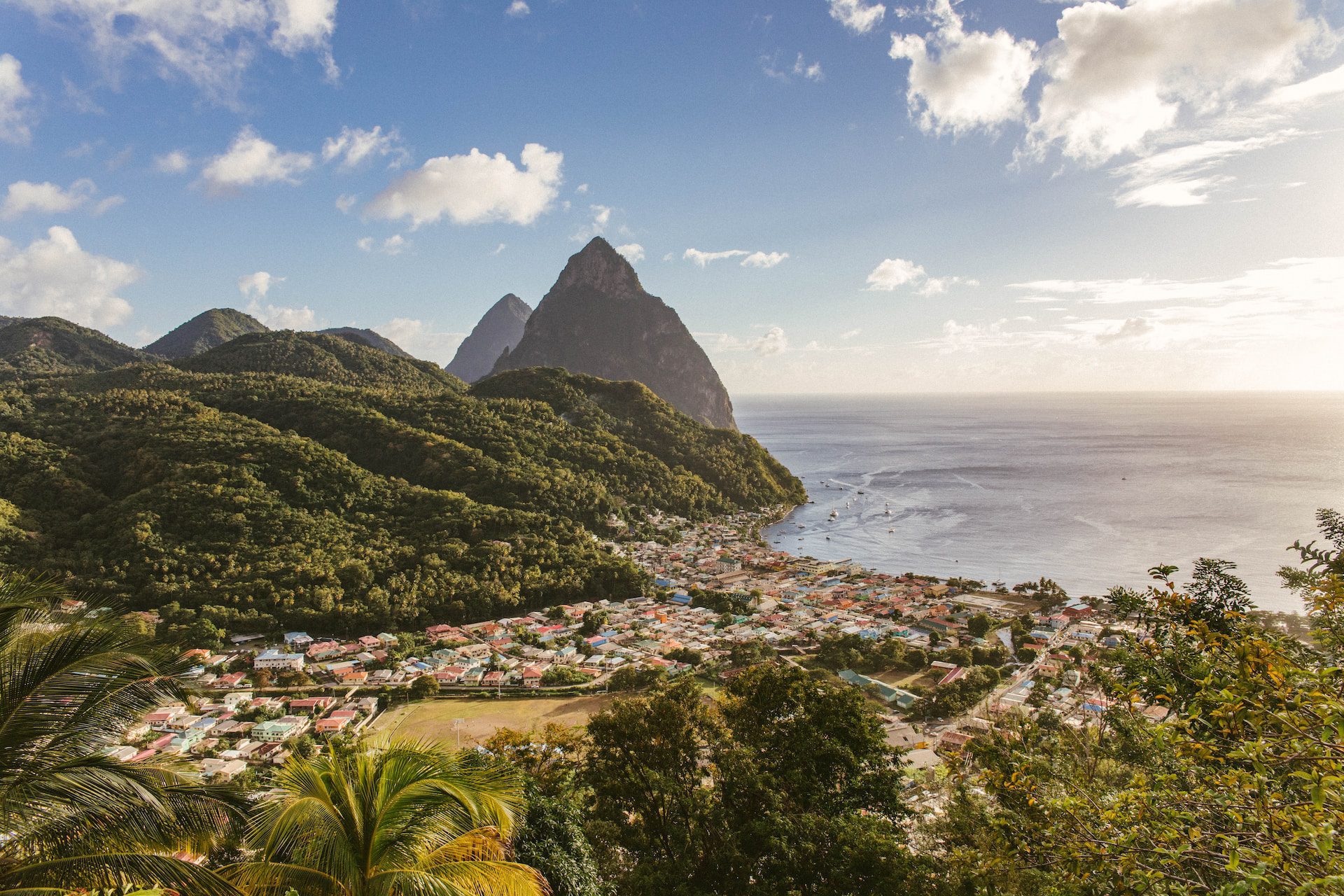 A popular holiday destination for the wealthy, St Lucia is in the eastern Caribbean and has a population of 180,000. English is the official language and is widely spoken. There are many luxurious resorts that offer access to white sandy beaches, rugged mountain regions, spectacular diving sites, and more.
St Lucia is the most affordable option when looking for a Caribbean Golden Passport. Investment starts from just $100,000, with a $2,000 fee for property purchases and around $7,500 in fees for due diligence. You do not have to spend any time in the country to maintain your citizenship.
Which Golden Passport Should You Get?
If you are interested in getting a Golden Passport from a Caribbean country, there is a question of which one you should go for. While St Lucia's is the most affordable, Grenada's, while the most expensive, is the most popular. Why?
If you get a Grenada passport, you are also eligible to apply for an E2 Visa for temporary residency in the United States.
An E2 Visa is a two-year extendable visa for the United States available to those who wish to invest in a business in the U.S. It is only open to countries that have an E2 visa treaty with the USA, which includes Grenada.
To qualify for the E2 visa, you must be willing to invest in an existing or new business in the United States. Your investment will probably start from $100,000 and should be around 50% of the business. The business must be profit-generating, or if new, start generating profit within five years.
You must demonstrate that you have the money to invest, that it is your intention to grow the existing business, and that you plan to return to your home country once the work is complete. Regarding that last requirement, the visa is renewable, and gaining entry to the United States on an E2 can put you on the path to a variety of different visas, and eventually citizenship.
How To Apply for a Grenada Golden Passport?
The application for the Grenada Golden Passport is not straightforward, because you can't make the application yourself. The application must be made to the Citizenship by Investment Committee on your behalf by an authorized local agent. But you also cannot speak to that agent directly and must work with an authorized marketing agent as an intermediary.
A list of authorized marketing agents working in Grenada is available here.
They will guide you through the application process, which will be conducted in English. You will be required to provide the usual documentation including your passport, evidence of a clean criminal record, and a medical certificate.
You will also need to provide proof of your investment intentions. Only after your application has been reviewed by the committee will you be authorized to make the investment and have your certificate of naturalization and passport released.
Grenada allows dual citizenship. You should investigate whether your home country allows dual citizenship if you intend to retain it.
You can expect the application process to take between 2-4 months.
You can bring dependents with you, but if you are making a donation to the national fund, you will be required to give more. Grenada is generous in terms of whom it classifies as dependents. You can bring your spouse, children up to the age of 30, unmarried siblings under the age of 18, and your parents or grandparents.
The committee will need to conduct due diligence on all applicants, so there is an $8,000 due diligence fee per applicant.
Opening Up the World
Depending on where you are from in the world, getting a second passport can open up significant possibilities for where you can go and what you can do as a digital nomad. The Caribbean offers some of the most attractive Golden Passport schemes that you will see anywhere.
Read next: 4 Caribbean Digital Nomad Visas for Remote Workers.