Europe is a large and interesting landmass with many unique cultures and spectacular natural wonders to visit. If you are a citizen of a European Union country, the ability to travel, work and live in different EU countries freely is a gift!
But what if you want to spend significant time traveling around Europe as a digital nomad and your tourist visa only lets you stay for up to 90 days in any 180-day period? That could make your plan to explore Europe for a year or two challenging.
This is one of the bonuses of applying for a digital nomad visa from an EU country, even if you only want to spend three months there. The visa will also allow you to travel around the rest of the European Union, though you will need to maintain a permanent address in your chosen country, and you will not have the right to work locally in any EU country.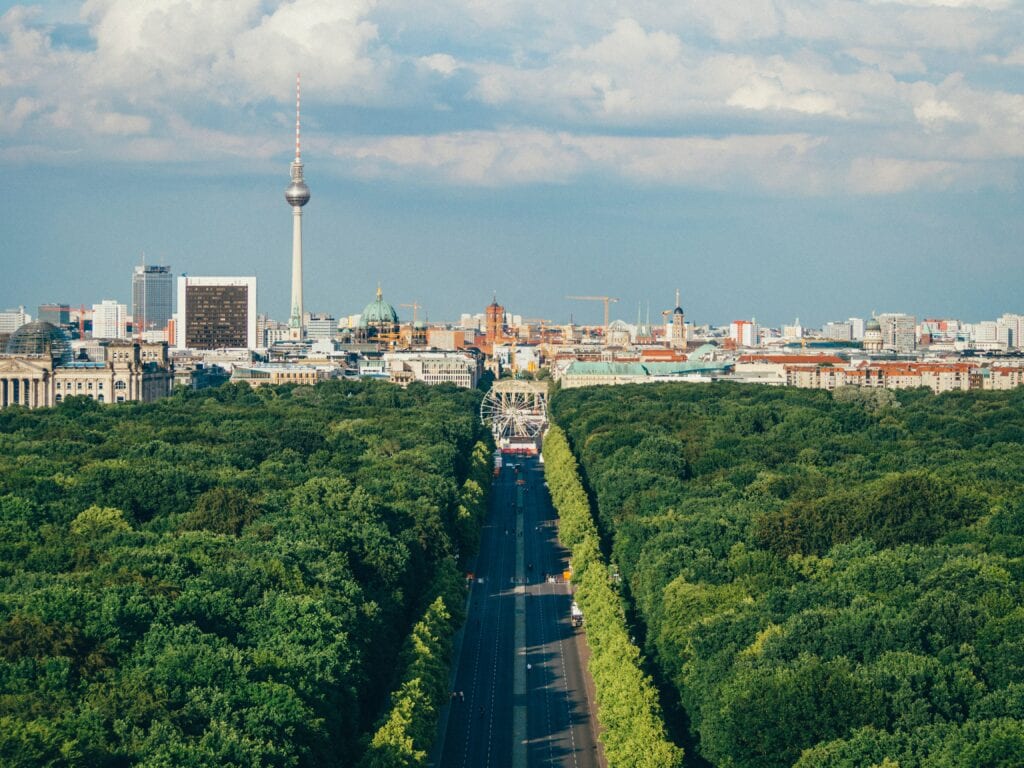 But digital nomad visas aren't the only option for digital nomads that want to call Europe home for a few years. Many European countries, both inside and outside the EU, offer Golden Visas. These are visas by investment. You usually need to buy a property or invest in a local business.
While they can be harder to obtain than digital nomad visas because of the required financial commitment, Golden Visas can offer more flexibility. They are often for a longer period, usually five years, and they have lesser residency requirements. You often only need to spend five days a year in your visa-issuing country to maintain your status. 
Also, unlike digital nomad visas, which are specifically designed to cut off before you are eligible for citizenship, golden visas can be a pathway to citizenship.
Of course, the downside of Golden Visas is that they tend to be expensive and the required investment will create firm ties between you and your new country, which is usually not something that digital nomad are looking for.
Let's take a look at which European countries offer Golden Visas, what is required to obtain one, and what benefits you receive in return.
European Union Countries offering Golden Visas
Greece
The Greek Golden Visa can be obtained for as little as a €250,000 investment in property. This can get you a five-year visa, which is renewable if you still own the property. After seven years, you can apply for citizenship. Your partner and dependents under 21 can also join you on the visa.
There is no minimum requirement for how much time you need to spend in Greece to keep your visa valid. But if you do spend enough time to become a tax resident, Greece has double taxation agreements with many countries, so you won't need to pay tax twice on your foreign income in Greece.
Real estate investment is not your only option for obtaining this visa, though it is the most affordable. It is worth noting that if you choose to purchase real estate in Athens, Thessaloniki, Mykonos, or Santorini, the minimum investment level is higher, at €500,000. If you don't want to purchase property, you can also sign a 10-year lease agreement.
Your other options are to invest €400,000 in Greek government bonds, bonds or shares in real estate investment companies in Greece, or in venture funds and private equity forms that have headquarters in Greece.
Italy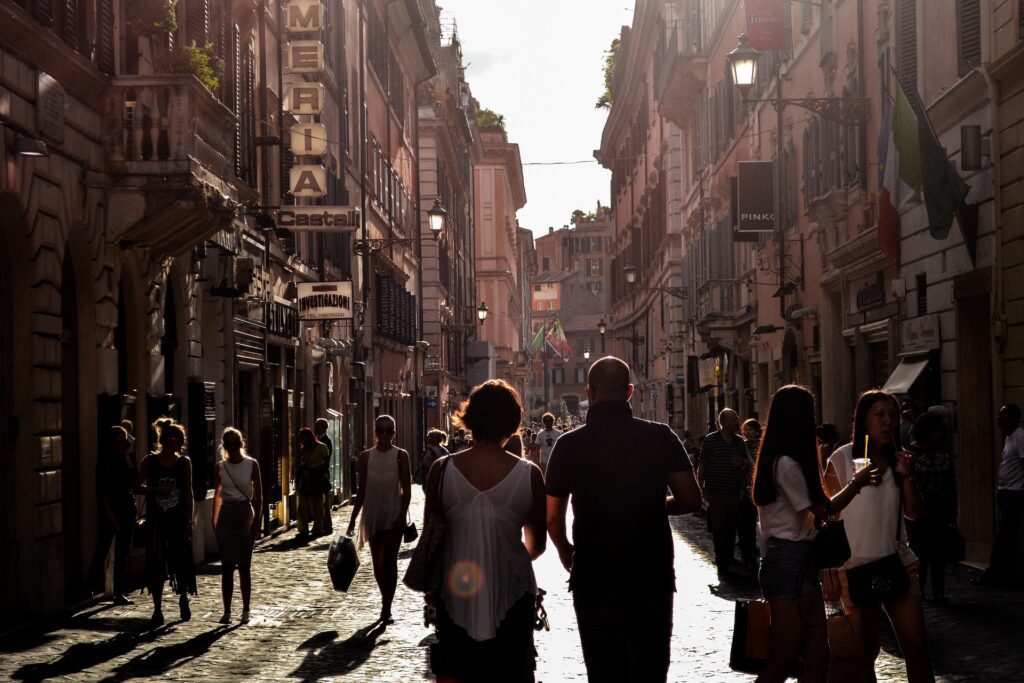 Lovers of food, wine, sun, and history can consider the Italian Golden Visa scheme. This visa is only available for two years in the first instance and is extendable for another three years. This means that the Golden Visa alone is not a pathway to citizenship, which requires 10 years of residence. You can include your spouse, dependent children, and dependent parents or grandparents in your application.
There are four different investment pathways available. The first is €250,000 investment in an Italian innovative startup. Next, €500,000 investment in an Italian limited company. Third is €1 million investment in an Italian philanthropic initiative, and finally, €2 million investment in Italian government bonds.
Italian residents are required to pay tax on their international wealth, but this is 0.2% on foreign assets and 0.76% on foreign real estate. High-income individuals can opt to pay an annual lump sum of €100,000 on all their foreign income.
Malta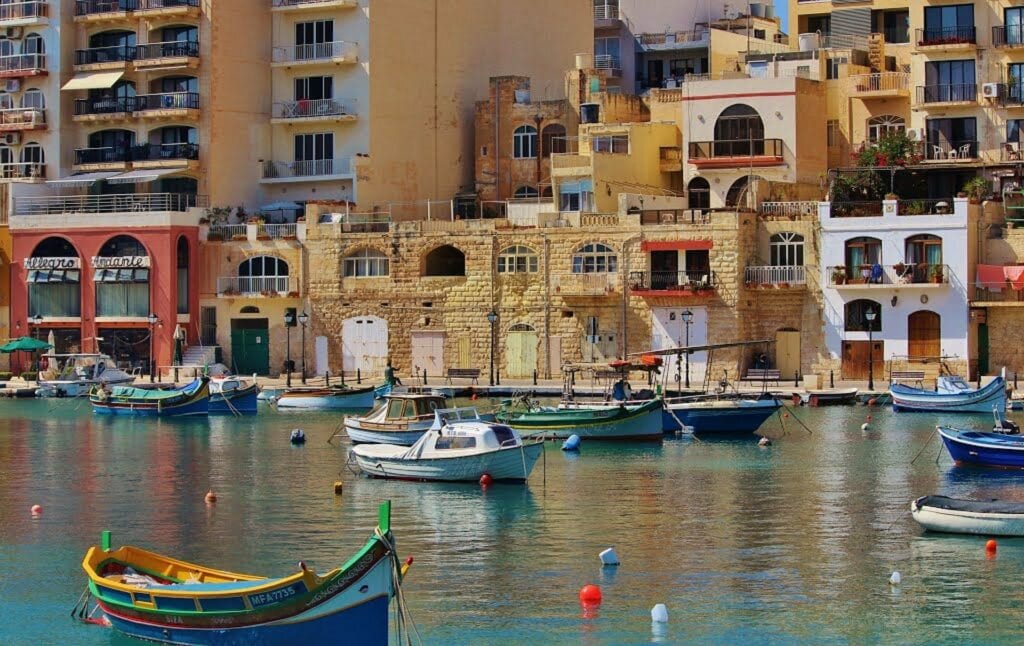 The Malta Golden Visa program is actually a Golden Passport program, as you can quickly qualify for citizenship within a year.
There are two options to qualify. The first is to invest a minimum of €600,000 in the government's national development fund and then remain resident for 36 months. For a higher investment of €750,00, the residence requirement is only 12 months. In addition to this, you must also invest at least €700,000 in residential real estate or sign a five-year rental agreement with a minimum annual value of €16,000. Finally, you must also make a €10,000 donation to an approved organization.
You can bring your spouse and dependents with you, but there is an additional €50,000 investment required per person in the application.
The main benefit of this program is that you can move towards full citizenship over a relatively short time and make your access to the EU permanent.
Portugal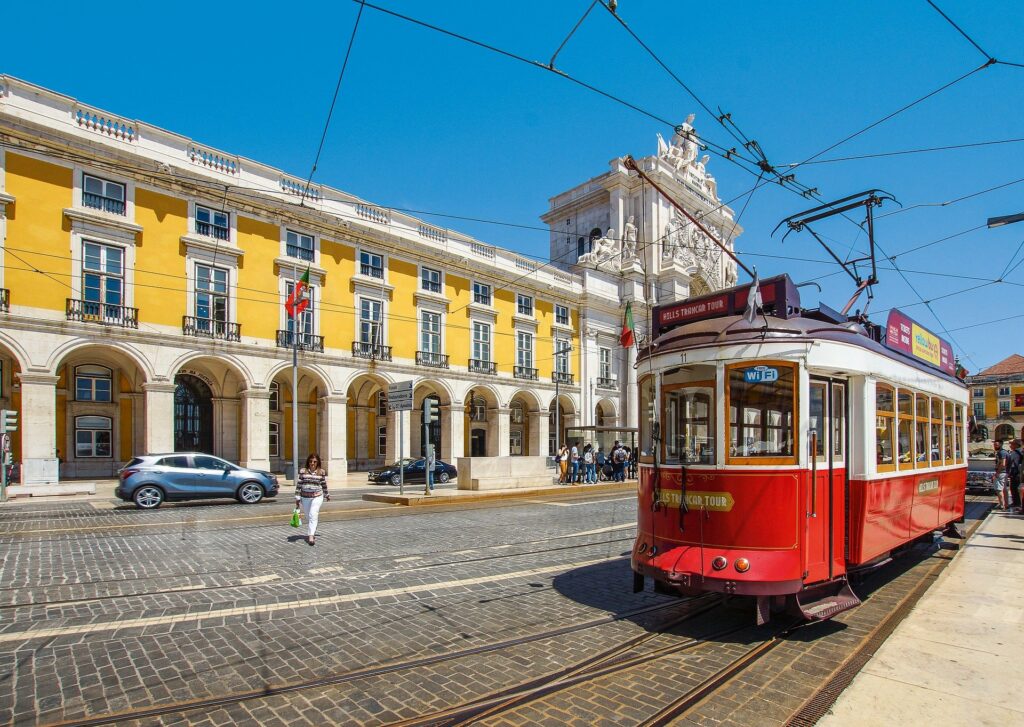 In early 2023, Portugal's government announced that it would be ending its Golden Visa program. But it is not clear if or when this will happen. For now, the program is still open, but interested parties should be aware that the window for applying is closing, and future renewal may become challenging.
The visa is granted for five years in the first instance, and you only need to spend seven days a year in the country to maintain your visa. You can include your partner, parents of the main applicant if they are over 65 years of age, and dependent children up to the age of 26, but if they are over 18 you must demonstrate that they are full-time students and not married.
There are several different investment paths available to become eligible for the visa. First, invest a minimum of €500,000 in Portuguese real estate. This drops to €400,000 if it is in a low-density area. It drops further to €350,000 if it is a building older than 30 years in an urban rehabilitation area.
Other options are to make a subscription of at least €500,000 to a qualifying Portuguese fund, make a capital transfer of at least €1.5 million to Portugal, or donate €250,000 to preserving Portuguese heritage or €500,000 to research and development activity in Portugal.
Finally, you could invest at least €500,000 in an existing Portuguese business, but this must result in creating at least five new full-time jobs over the next three years. You could also create a new business that adds at least 10 new full-time jobs to the economy.
Spain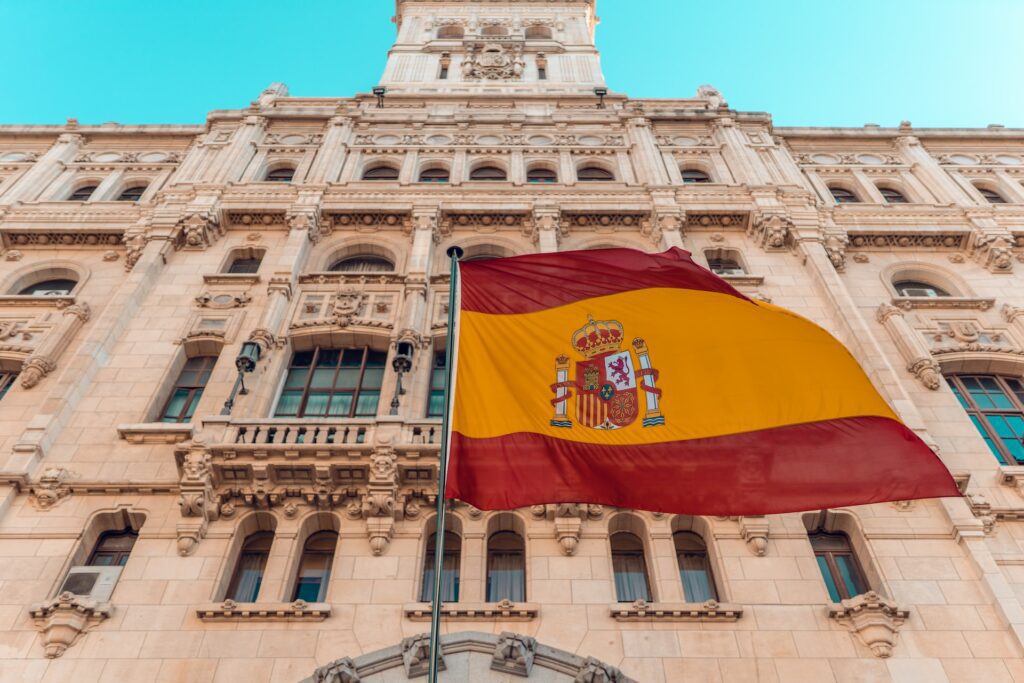 Spain offers a Golden Visa scheme that is for just one year in the first instance but is renewable for up to five years. At this time, you can apply for permanent residence, and after 10 years, citizenship.
Spain again offers a variety of investment pathways to get the Golden Visa. You can invest €500,000 in property, €1 million in shares in Spanish companies, or €2 million in Spanish Government bonds.
As with most Golden Visa schemes, you can include your partner and dependents in the application. Dependents include children under 18 and older children that are dependent due to health concerns, plus elderly parents.
Belgium
Belgium also offers a Golden Visa scheme through investment. No guidelines exist for what that investment should look like as it is assessed on a case-by-case basis but expect a minimum investment of around €200,000 in a business that benefits the Belgian economy.
The catch with the Belgian visa is that it is expensive to apply. There is a €95,000 fee for a one-year residence permit for the main applicant. You can be joined by your spouse and dependent children up to the age of 21, and there is an additional €20,000 fee per applicant. There is an annual renewal cost of €35,000 per year for the lead applicant and €10,000 per year for dependent applicants.
After five years on the Golden Visa, you can apply for Belgian citizenship. Yes, there is yet another fee: €35,000 for the lead applicant and €20,000 for each family member.
Austria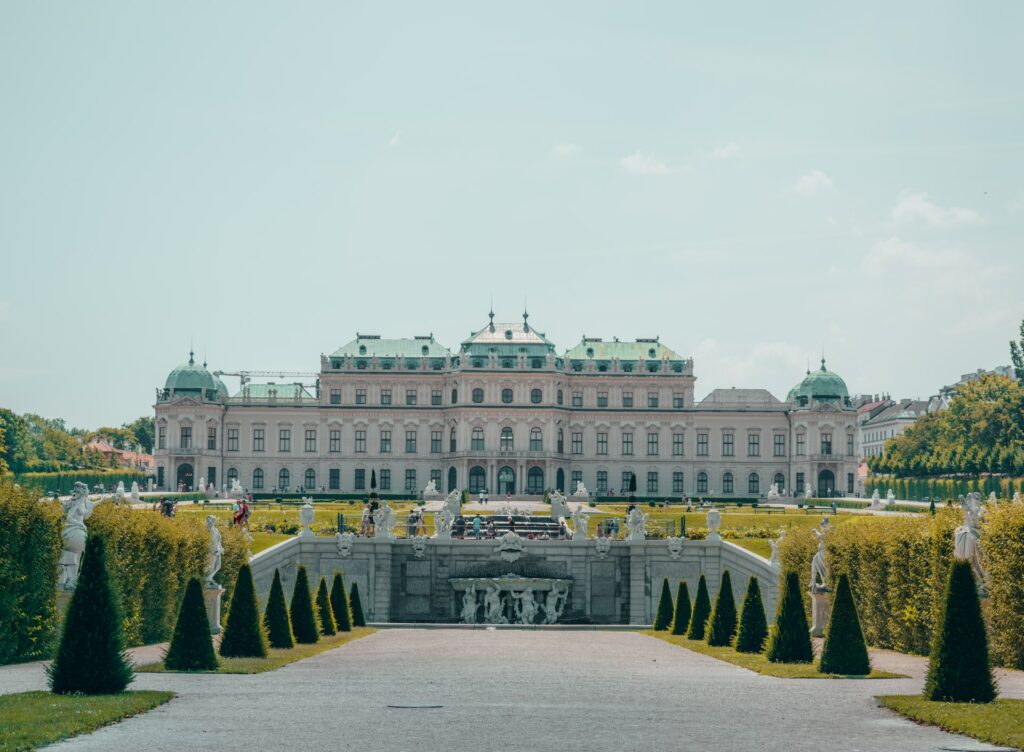 Austria actually offers a Golden Passport, which means citizenship by investment rather than just a visa. This can be a complex proposition since Austria does not recognize dual citizenship, so you will need to renounce your previous citizenship to take up the opportunity.
Austria does not state a minimum investment requirement but rather states that you must make a substantial investment that serves the Austrian government. This is usually interpreted as between €1-2 million. Investments are assessed on an individual basis, and it can take 36 months for an evaluation.
To qualify you must also maintain a bank account with a minimum of €40,000 in liquid assets and show proof of permanent residence in Austria, so real estate investment is also required. You must also show that you have A1-level German language skills.
Your partner and dependent children up to the age of 21 can also be included in the application.
Missing Countries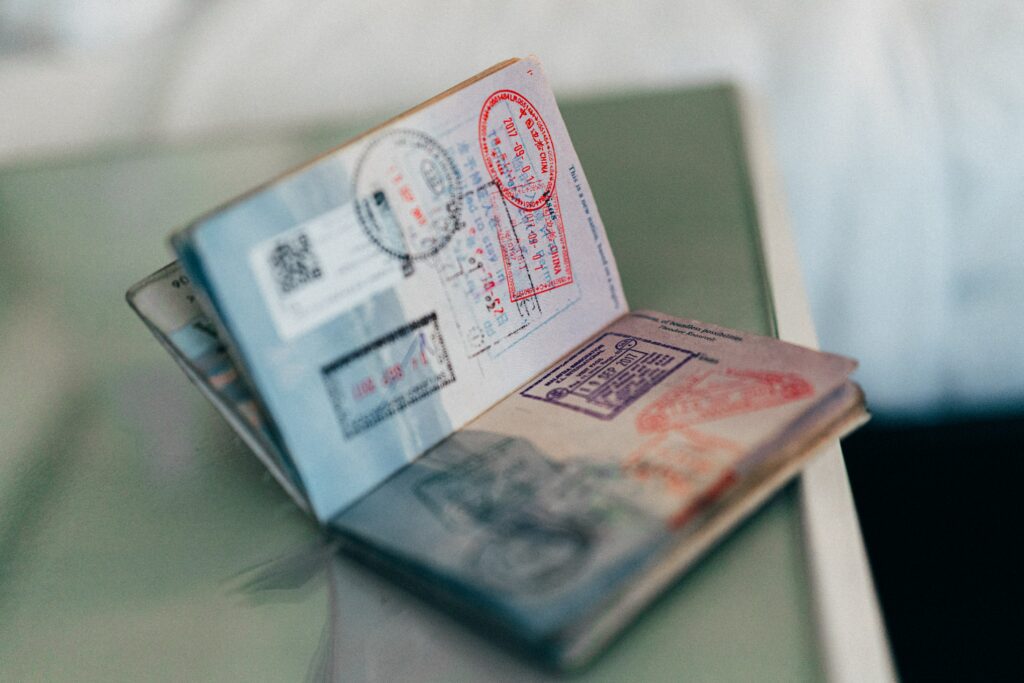 There might be a few countries that you were expecting to see on this list based on previous information but aren't here. This is because several European countries (including the UK, which is now outside the EU), canceled their Golden Visa schemes in the past two years.
One reason for the cancelations was the concern that some wealthy nationals of sanctioned countries (i.e: Russia) could be taking advantage of the scheme to avoid the sanctions, but there are also wider international concerns about tax abuse.
Ireland and Bulgaria have both recently canceled their schemes, and as mentioned above, this may soon happen in Portugal as well.
Benefits of a Golden Visa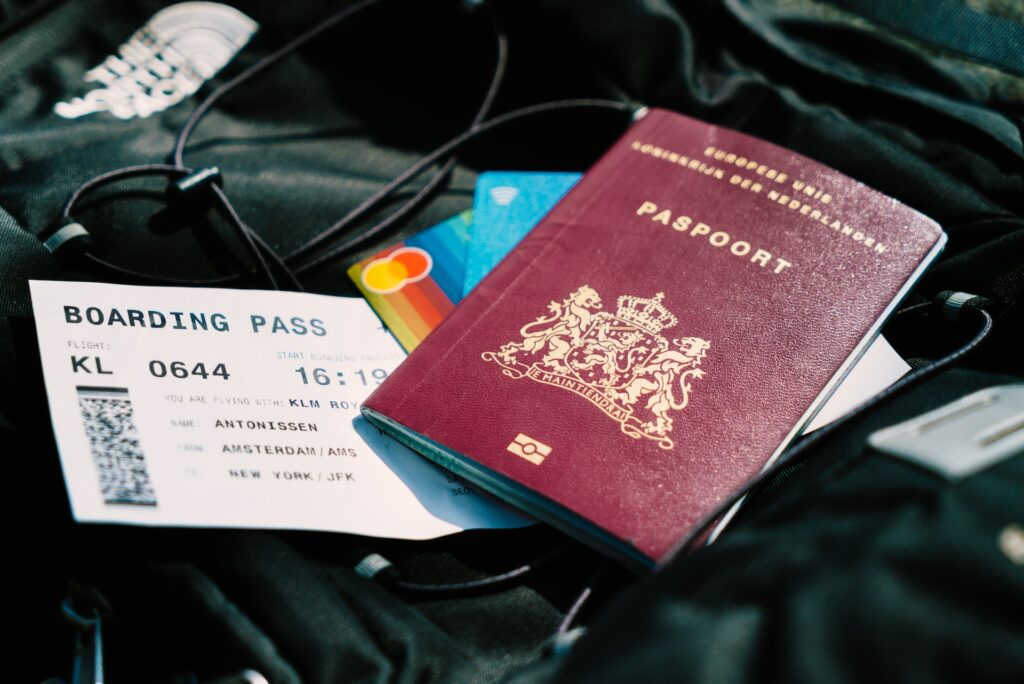 Reading through this article, you might think that a Golden Visa seems like an expensive way to travel. It certainly is expensive when compared to the new digital nomad visas that are emerging around Europe. 
But not everyone will qualify for digital nomad visas, which often have education requirements and are limited to certain fields of work, and the Golden Visa can offer a more permanent foothold in Europe. Plus, Golden Visas can offer access to rights not included in many digital nomad visas.
What are the benefits of a Golden Visa in the EU?
Free travel around the Schengen area

– Once you have a visa for a Schengen area country, you are free to travel to other Schengen countries without a visa, though you will not have access to the same rights to work or rights to public services in other Schengen countries. This is a benefit that Golden Visas share with digital nomad visas.

Right to work

– In most cases, a Golden Visa gives you the right to work and make money in the country that is issuing you the visa. This is a major difference from digital nomad visas, which require that you provide that your income comes from an external source and prevent you from working locally.

Access to services

– On a Golden Visa, you will have access to local public heath, schools, and other essential services. Access to these services are limited on most digital nomad visas, which require proof of hefty health insurance for the duration of your visa. 

Bring family members

– Both Golden Visas and digital nomad visas include conditions that allow you to bring your partner and dependent children with you when you travel. Golden Visas are more flexible when it comes to bringing dependent parents or grandparents too.

Pathway to citizenship – Most Golden Visas are designed to provide an eventual pathway to citizenship. You can usually renew the visa until you are eligible to apply for permanent residence, and in due course citizenship. Digital nomad visas are often designed to cut off before you become eligible for permanent residence to ensure that the stay is temporary.
Short minimum stay requirements

– The assumption of digital nomad visas is that you will spend a good deal of your time in the visa-issuing country. If you do not meet the minimum requirements in your first year, you can be blocked from renewing the visa. Golden Visas often have very low minimum stay requirements, usually about 5 days a year, to maintain the visa.
Those are the benefits of the Golden Visa, but do they outweigh the drawbacks?
Apply for a Digital Nomad Visa
If a Golden Visa feels like too big a commitment, fortunately, the number of European countries offering digital nomad visas is on the rise Why not apply for a digital nomad visa for one of the following EU countries?
What do you think? a golden visa or a digital nomad visa is better? and why?