Mediterranean weather, beautiful scenery, proximity to Europe, international environment, Island life and a special visa for Digital nomads. Malta now has it all.
Malta became the latest to join the list of countries that offer a special visa for digital nomads.
Parliamentary secretary for citizenship of Malta Alex Muscat made the announcement this week. He stated that the COVID-19 pandemic proved just how much people like to travel and experience; now with the added advantage of remote work, which many of us experienced for the first time due to the COVID-19 pandemic, it's easier than ever to take up the digital nomad lifestyle.
Digital nomads in essence are people who work remotely while travelling constantly. The difference when compared to tourists is that they don't move from one place to another as fast as tourists do, and they are working remotely while travelling.
The concept has been around since the 80s and many books were written on it. In the last few years, with more and more jobs going digital, there was a boom in the digital nomads around the world.
In the last 2 years and due to the impact of the Corona Virus pandemic on tourism, more countries understood the value of digital nomads to their economy; and thus, these countries started offering visas catered to nomads who work remotely, therefore, not affecting the local job market; while at the same time pumping money in the local economy for a much longer period than tourists would.
Malta's new Digital Nomad Visa, the Pros and cons
Pros:
Malta's digital nomad visa is essentially 6 months to 1-year residence permit, which is much longer than other digital nomad visas that last 3-6 months.
It's a Schengen visa. Which means you have the freedom to explore other European countries (that belong in the Schengen area) with the same visa.
It caters to Non-EU citizens, so anyone can apply for it.
It allows you to bring along your family or your partner. Same sex partners are included.
You can apply for the visa online.
The decision is made within 30 days of applying.
The visa costs about 300 euros, which is again much cheaper than other Digital Nomad Visas offered by European countries.
Cons:
The only con is that the minimum requirement for your monthly income to get the visa is at 2700 euros gross per month. This is a bit on the high side when compared to other visas' minimum income requirements.
Who is eligible for Malta's nomad visa?
In order to apply for Malta's Digital Nomad visa, you need to be a non-EU citizen with a minimum gross Monthly income of 2,700 euros.
You need to prove that you work remotely as an employee, a business partner, shareholder, freelancer or consultant. Your employer or clients should not be based in Malta.
How do I apply?
To apply you need to fill an application, a GDPR from (regarding the personal data laws of Europe), write a "letter of intent" which is basically a cover letter stating why you would like to move to Malta.
The next step is to gather all the needed documents, these include the passport copy, a Europass CV, bank statement, a health insurance coverage and a property agreement, be it rent or purchase, as well as a health insurance coverage. There are specialised services that offer medical and travel insurance to digital nomads and remote workers like SafetyWing.
All these papers are sent visa email to: nomad.residencymalta@gov.mt. Upon submission, you will need to pass a background check.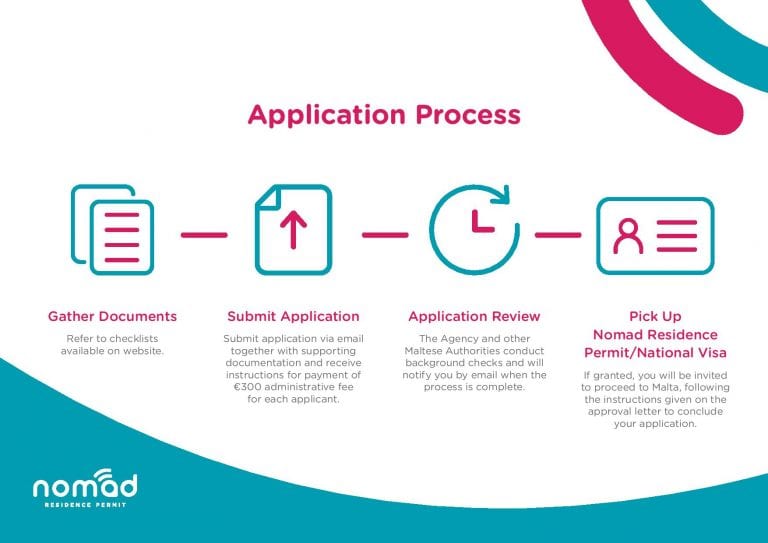 Why issue a digital nomad visa?
Similar to other countries who were hit by the pandemic, Malta is worried about its tourism revenues. The island mainly thrives on tourism, and with a small calculation, the authorities estimated that digital nomads spend around 30,000 euros a year, which is around the same spending of tourists.
One digital nomad can spend in a year what more than 250 tourists spend in a day in Malta. So why not attract more nomads?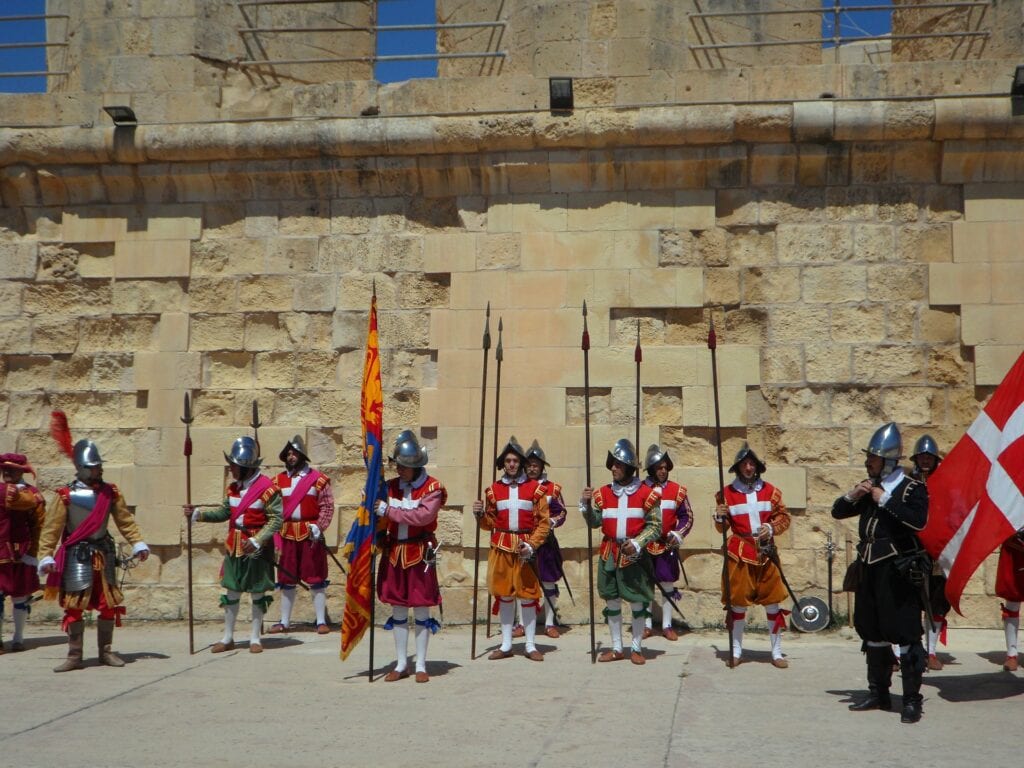 Why would I go to Malta?
Malta is a very small island in the mediterranean, almost 80 Kms south of Siciliy and 284 Kms east of Tunisia. It has a population of a bit more than half a million inhabitants on the archepelageo consisting of 3 main islands, Malta, Gozo and Comino. The capital Valetta is the smallest capital in Europe.
You may be asking what is special about Malta, let us tell you.
Rich history: Malta's central position meant that every civilization passed by it and left an impact on its culture. You will see Greek, Roman, Arab, British, Italian and French influence in food, architecture and language. Mystical tales of the Knights of Malta, the reign of kings and conquerors including the mighty Napoleon and its connection to most of the major events in Africa and Europe, will not leave you bored.
Language: English is an official language in the island, thus it is very easy to communicate. Many inhabitants also speak fluent Italian due to its proximity to Siciliy. If you speak Arabic, you will understand a lot of the local Maltese language which is a mix between Arabic and Italian.
Wifi and coworking spaces: Malta already has a rich community of digital nomads, mainly from Europe (that's why the new visa is targeting non-Europeans). Internet is strong in all parts of the island and there are several co-working spaces, which are now increasing in numbers to cater to the increase in digital nomads.
Climate: More than 300 days of sun, do we need to say more?
Island life: Even though it is an independent state, the island culture prevails in Malta, making the whole environment quite relaxed. It has amazing beaches, the blue lagoon bay will take your breath away.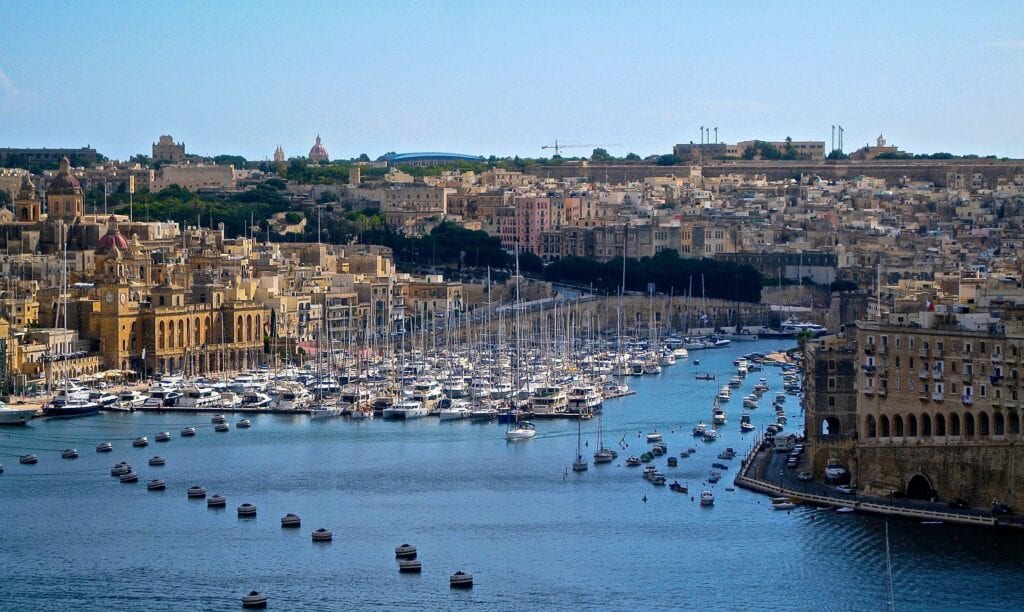 However, due to the fact that it is an island, Malta is somewhat more expensive than many other destinations; as it depends on neighbors for food and commodities, so prices are on the high side.
Proximity: There are international flights from Malta to many destinations. It's a good hub that offers easy access especially to Europe and Africa.
International environemnt: Malta has a rich international community due to its central location, you won't ever feel like a stranger.
Friendly and safe: It's a very safe destination and people are very helpful and friendly.
Easy transportation: Malta is connected by a bus network that is easy to use and covers all the island. However, don't expect punctuality! buses are often late and unfortunately there is no metro. Driving is also tricky if you are not used to driving on the left.
Have you ever been to Malta? What do you think about the new visa?