Armenia is the latest nation to change its residency rules to encourage foreign investment. While this new residence permit opportunity can't be characterized as a digital nomad visa, it certainly represents an opportunity for some types of digital nomads who would like to call Armenia home for a while.
Residency Permit for Business Owners
Armenia has made changes to its law "On Foreigners" that make it easier for foreigners to gain Armenian residency if they invest in the country.
The program supports the traditional "Golden Visa" through investment, with the minimum investment starting from $150,000 per year. But the visa is also open to freelancers and business owners, who are not required to demonstrate any minimum income. But they must register as a sole proprietor in Armenia.
On this basis, you can get a one-year temporary residence permit in the first instance. It is renewable for up to five years, at which point you become eligible for permanent residence.
However, if you register as a sole proprietor, you will be required to pay taxes in Armenia. The tax rate is around 20% for sole proprietors up to around $60,000 a year. While Armenia has double taxation agreements with the United Kingdom, Canada, China, Russia, and some EU countries, it does not have such agreements with the United States. Australia, New Zealand, and most EU countries. Therefore, you may find yourself liable for double taxes on your foreign income.
When you apply for a residence permit via this method, you can also apply for residency for your spouse and dependents. Once you have a permit, you are eligible to work in Armenia without any additional permits and gain access to the Armenian healthcare and education systems.
Applying For the Armenian Residence Permit
To apply for an Armenian residence permit, you must first establish yourself as a sole proprietor at the State Register of Legal Entities in Armenia. You can do this remotely online, or directly with the agency with the help of a local lawyer, but you will need to give them power of attorney. You can also enter Armenia as a tourist to complete the process. Individuals from most countries can enter Armenia visa-free as a tourist for up to 180 days.
You can find the documents needed to register your particular sole proprietorship here. As well as the necessary completed form and supporting documentation for your business, you should provide a copy of your passport translated into Armenian and authenticated by an Apostille.
You must also provide proof that you have paid the registration fee, which is currently AMD3,000, which is around $8.
Once you are registered, you will be provided with a tax ID number. You will need to wait about a month until you have made your first tax payment, and then you can apply for a residency permit.
You can get your residency permit by visiting the Migration and Citizenship Service of the Ministry of Internal Affairs of the Republic of Armenia, you do not need to make an appointment. You should take with you:
A completed application form (in Armenian, obtained from the office)
Your original passport
Copy of your passport translated into Armenian and authenticated by an Apostille
Proof that you are registered as a sole proprietor in Armenia
Medical certificate verifying you are in good health
Receipt of the fee
You can pay the fee online. It is currently AMD105,000, which is around $265.
Your residence permit will be issued within two months.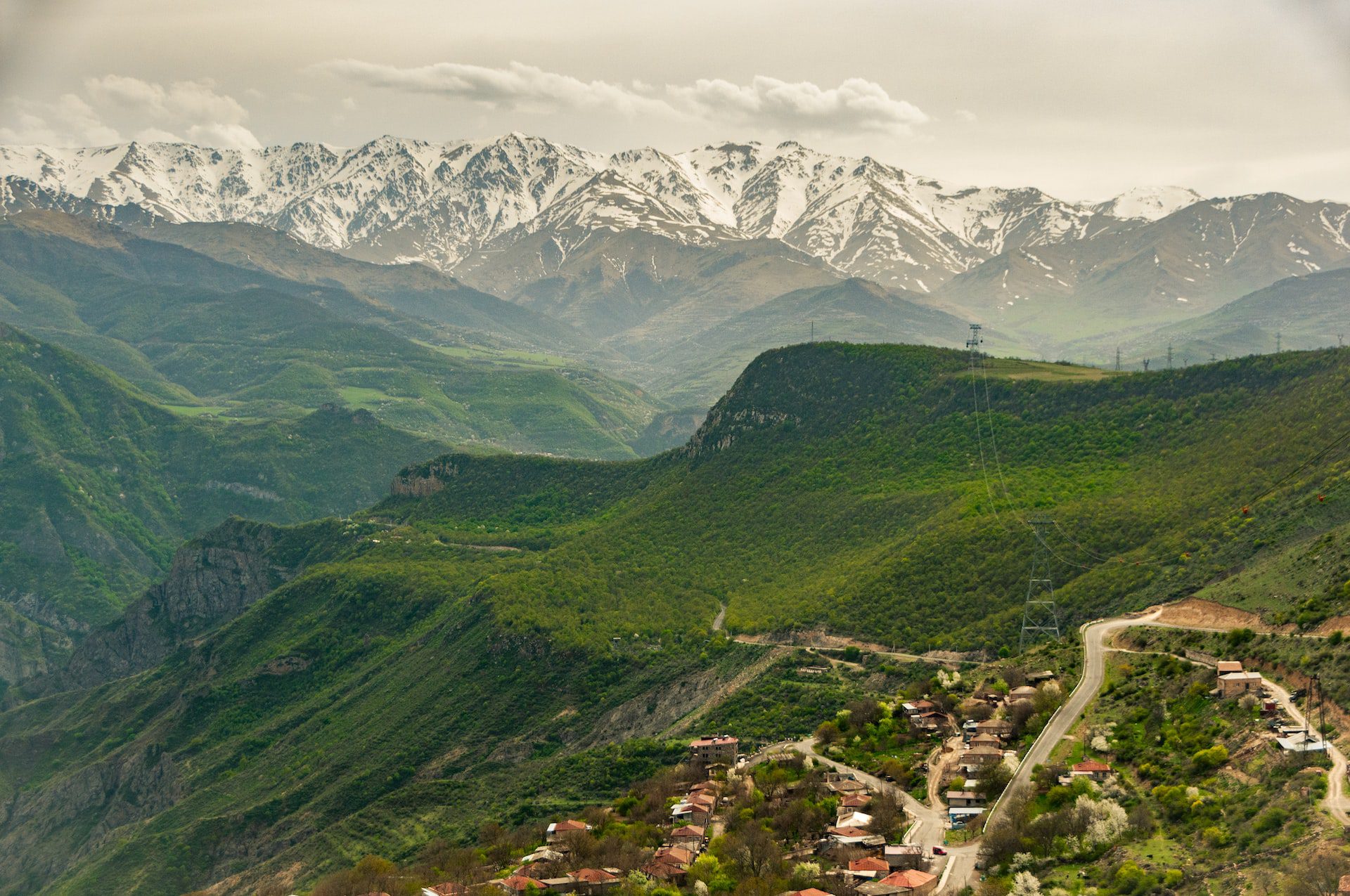 Armenia for Digital Nomads
Why might a digital nomad decide to call Armenia home for a few months or years?
Armenia is a landlocked country sandwiched between Georgia, Azerbaijan, Turkey, and Iran, surrounded on all sides by mountain ranges. At the heart of the Caucasus, it reflects the cultural diversity present in this region of the world.
Covering just under 30,000 square kilometers, if you want to go swimming, head to Lake Seven, which covers around 4% of the country. Armenia currently has a population of around three million.
The capital Yeveran is a friendly city with a small-town feel. The welcoming culture means that you will soon feel like you can't go out without bumping into someone that you know. The city is extremely safe and designed for walking. There are lots of public spaces that host cultural activities, especially in the summer.
The cost of living in Armenia is affordable, with life in Yeveran considered about 60% cheaper than in New York. Expect to pay between $300-$500 per month for rent, and maybe another $600 per month to live comfortably in the city. Internet is widely available but can be a little sluggish. Expect average download speeds of around 25Mbps.
There is a growing digital nomad community in Armenia, which means that new facilities such as coworking spaces are opening all the time. This relates to the fact that there are "things to do" in Armenia, thanks to its rapidly growing and modernizing economy. This means lots of potential opportunities for entrepreneurs.
Like most places in the world, there are pros and cons to setting yourself up in Armenia.
Pros
Hospitable Culture – The Armenian community is very welcoming, and I have even heard their hospitality referred to as militant. Don't turn down a dinner invitation in Armenia.
Safety – Because Armenia is so small, it feels almost like a large family, and people take care of one another, which means it is safe.
Affordability – This is an affordable region of the world, with a cost of living around 60% less than in New York. You can easily get by on less than $1,000 per month.
Interesting Culture – When we hear about Armenia we often hear about the genocide and recent troubles, but the country has been continuously occupied by various cultural groups since the 6th century BCE. There is a lot of art and history to explore.
Gorgeous Nature – Armenia is small and you don't have to venture far from the city to find mountains, lakes, hiking, and skiing in the winter. Good food goes hand in hand with this natural landscape, and Armenia is home to some of the oldest wineries in the world.
Good Weather – Despite not having any beaches, Armenia enjoys a Mediterranean climate. Expect pleasantly warm summers and mild winters.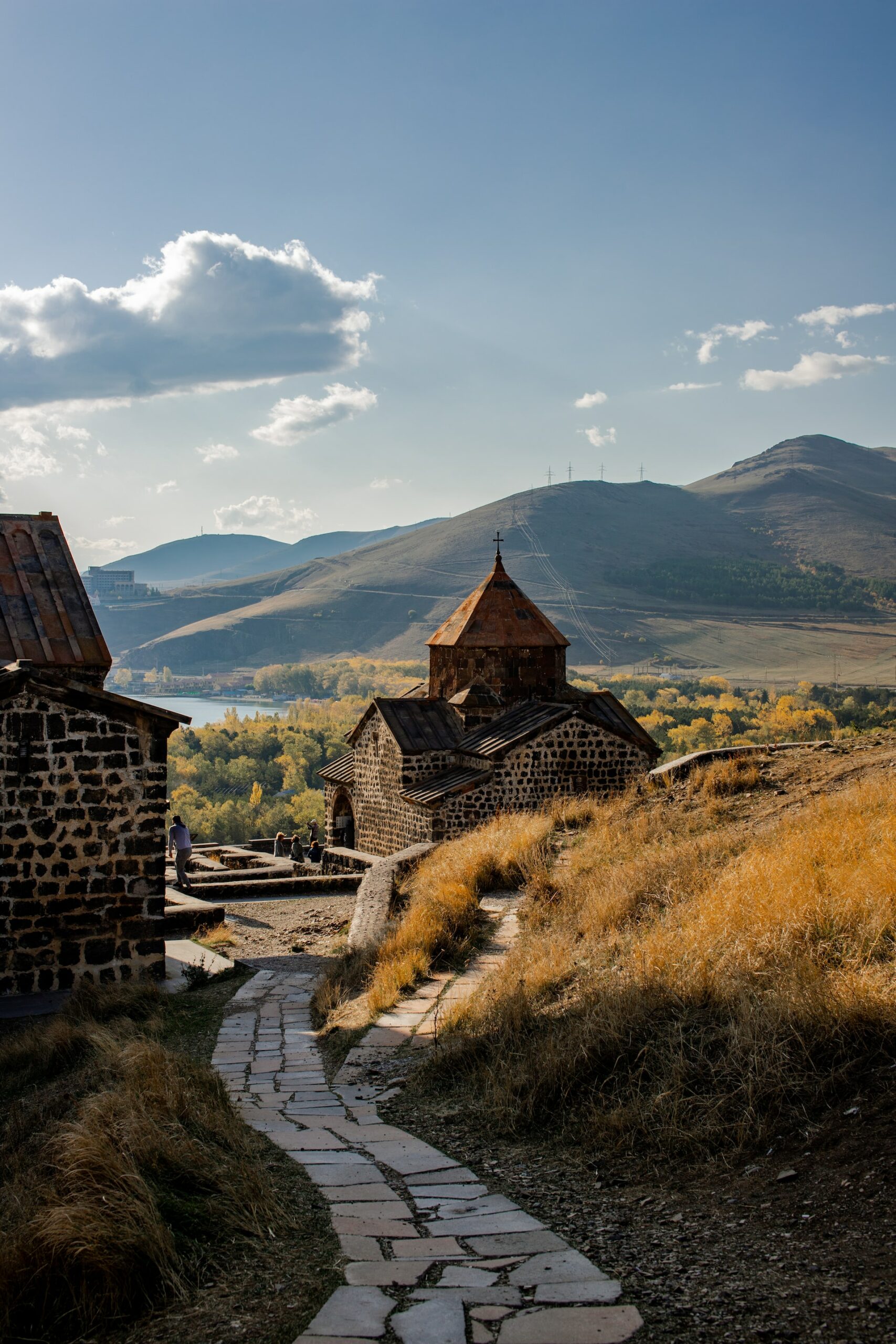 Cons
Language Barrier – The local language is Armenian, which is complex, and while Russian is widely spoken, English is often pretty limited.
Money Matters – Most major international credit cards aren't accepted in Armenia and you will need to get your hands on a local in-state card for daily transactions.
Remoteness – Armenia is a remote region of the world with limited flights. You also can't easily drive to neighboring countries due to the mountainous border terrain and long stretches of unpaved roads.
Limited Imports – Prepare to live like a local, since imports are limited, expensive, and sell out quickly!
Local Unrest – While Armenia is certainly a safe country for day-to-day living, there is unrest at the Armenian-Azerbaijan border, where armed conflict is regularly reported.
Visiting Armenia
Armenia is located in a very exciting region of the world that still feels a bit off the beaten track. Their new residency laws are opening new opportunities for foreigners to experience the unique country and contribute to development in this region of the world.
If you are interested in the Caucasus, nearby Georgia also offers a digital nomad visa.