The Eurasian country of Kyrgyzstan, officially known as the Kyrgyz Republic, is the latest nation to change its visa regime to welcome digital nomads.
According to Musa Kataganov, the Head of the Business Environment Department:
"Kyrgyzstan can become a country where "digital nomads" will be comfortable and pleasant to work in. This is beneficial in developing the country's tourism potential and investment prospects and creating new jobs. The regulation helps to streamline and simplify the many nuances of digital nomads' interaction with the state."
The new visa will allow digital nomads to enter the Kyrgyz Republic for six months in the first instance and is renewable for a further six months. Along with the visa, you will automatically be issued a Personal Identification Number (PIN), which is necessary for all financial transactions in Kyrgyzstan, so you can open a bank account, sign rental contracts, and more.
But before you get too excited, this visa, launched in late 2022, is only available to citizens from a limited number of countries, specifically Russia, Belarus, Kazakhstan, Armenia, Azerbaijan, and Moldova. It is in a trial phase until 31 December 2023, when we can expect the rules to be updated.
Fingers crossed that the new program is a success and the country decides to expand the program to a wider range of countries.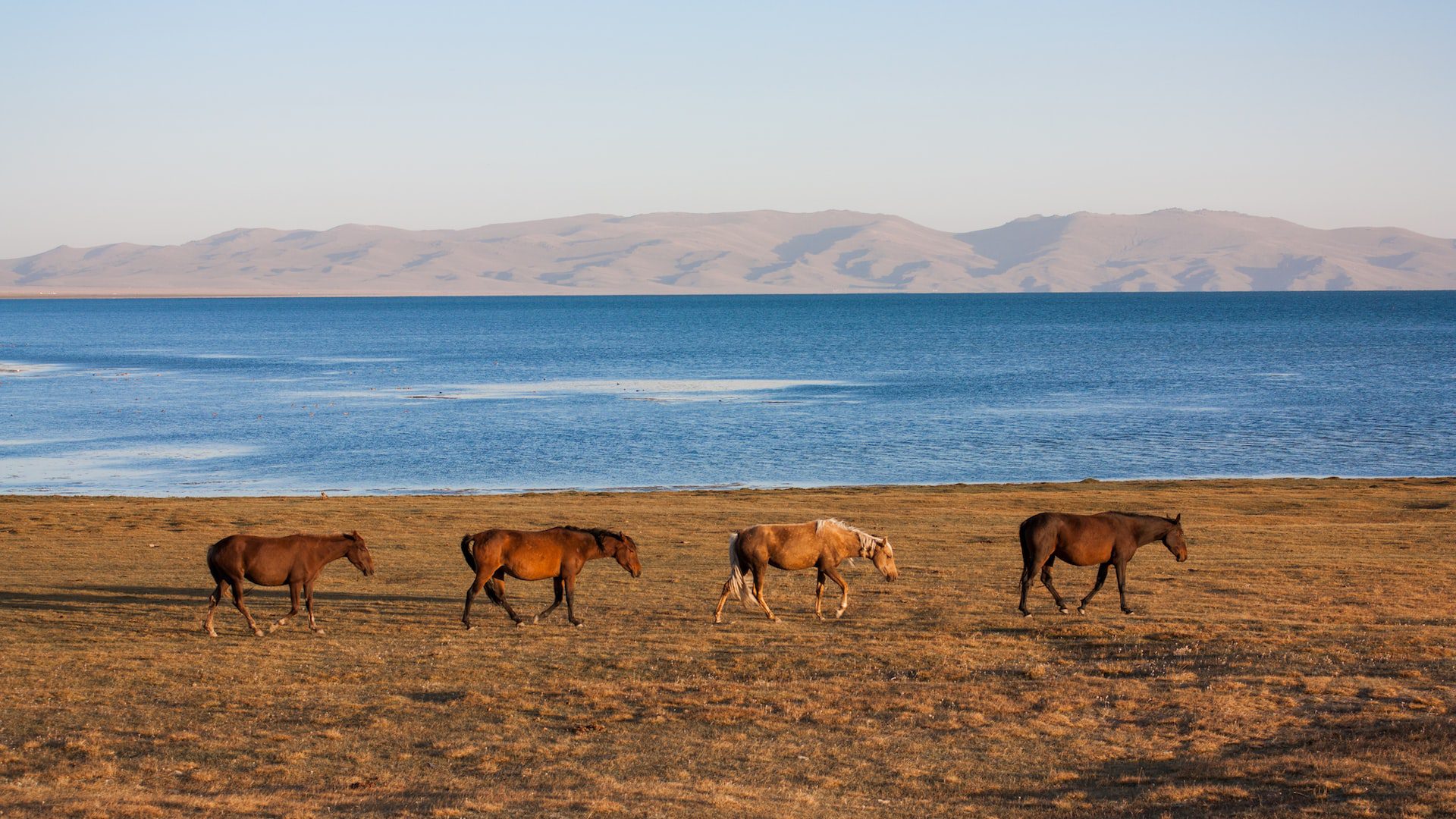 Other Kyrgyz Visas
But if you aren't from one of the countries in the Eurasian Economic Area, you still have fairly good options for entering Kyrgyzstan, though for a more limited time.
The Kyrgyz Republic offers visa-free travel to citizens from 69 different countries, including the United States, the United Kingdom, European Union, Australia, and New Zealand. Visas are issued for between 30-90 days in the first instance, depending on your passport.
But what few people know is that you can extend your visa while in the country if you wish by visiting the Immigration Office. You only need to show that you have sufficient funds. You can stay in the country for much longer than expected in this way.
If you aren't from one of the visa-free nations, you can still gain access to Kyrgyzstan pretty easily with their e-visa program, which can be accessed here.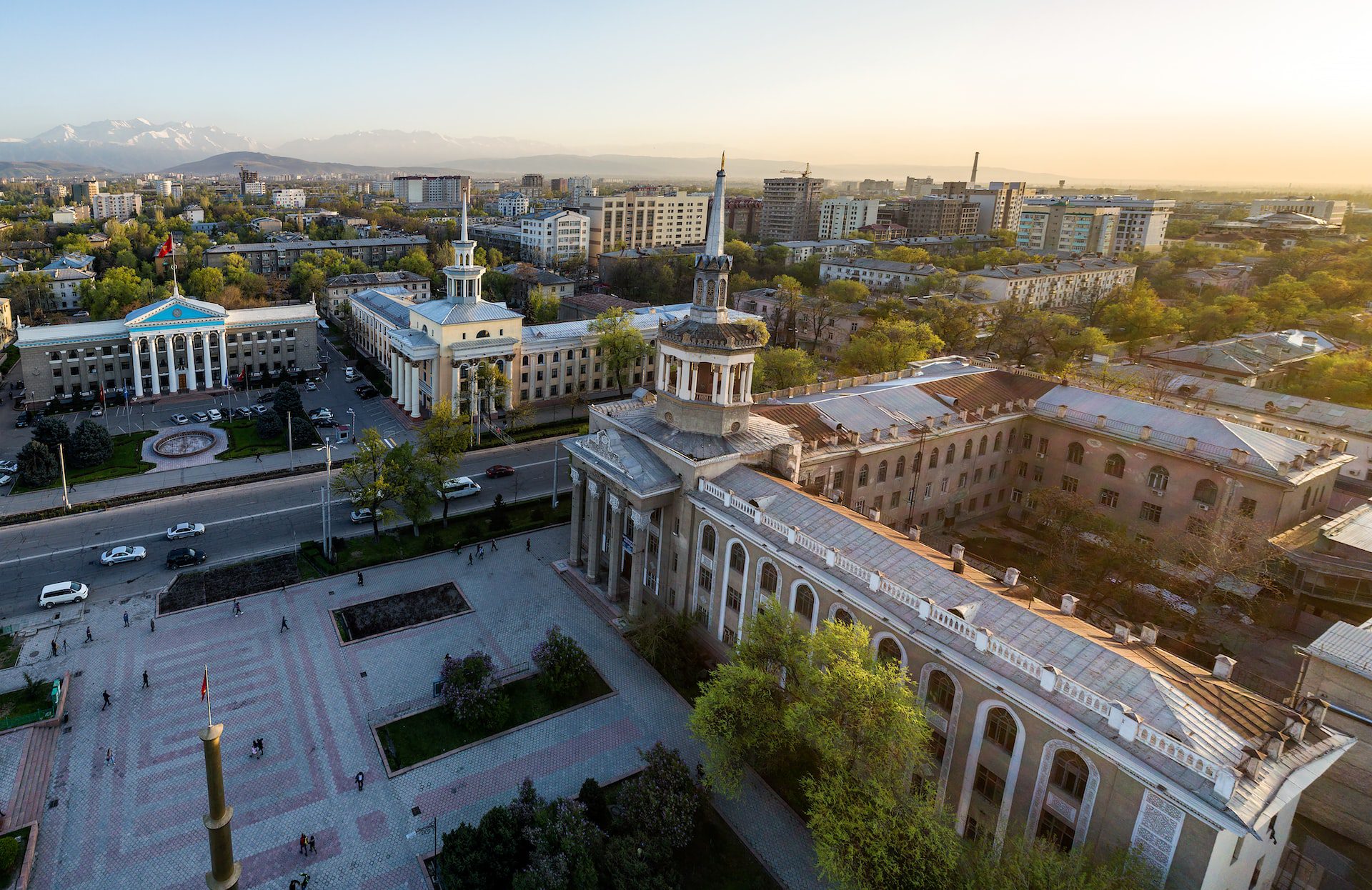 Why Visit Kyrgyzstan?
Kyrgyzstan is a great place to start if you want to explore Central Asia, which is still considered "off the beaten track" for many western travelers, including digital nomads. The country epitomizes the unique culture of the region and is also one of the safest in the area.
You can read our complete guide to Kyrgyzstan for digital nomads here. But just to pull out the highlights:
Affordable cost of living: expect to spend $450-$850 per month on essentials such as accommodation, food, and bills.
Fascinating Silk Road culture: including yurts, camel racing, goat polo, and even the World Nomad Games.
Spectacular Landscapes: hike incredible mountain ranges in the summer and ski them in the winter, swim in lakes, and raft down rivers.
Welcoming culture: it is part of the traditional Kyrgyz nomadic way of life to welcome travelers and make them feel welcome, so you will soon be adopted by local families.
Decent connectivity: at least in the larger population centers such as Bishkek.
Low crime: this is actually a very safe country, with most crimes limited to pickpocketing and minor theft, but always be careful.
Tolerance: Kyrgyzstan is actually one of the more tolerant countries in this part of the world, with no taboos against public displays of affection or same-sex couples (though same-sex marriage is not recognized). While you will want to respect local sensibilities, the Kyrgyz Republic certainly seems more open than some of its neighbors.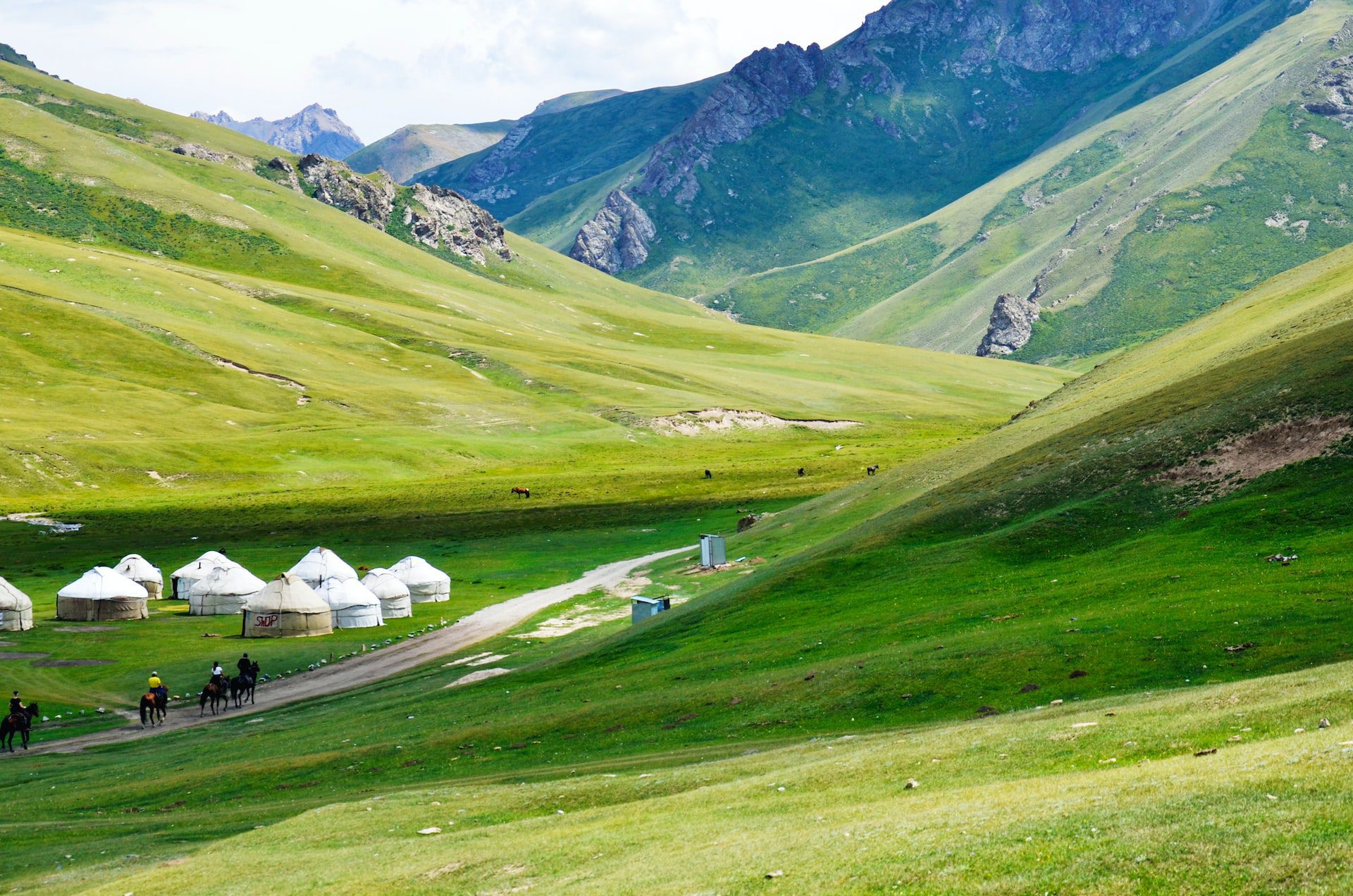 Other Eurasian Countries Open for Digital Nomads
If you are looking for other countries to explore in the Central Asia and Eurasia region as a digital nomad, you do have a few options to add to your list.
Georgia
Georgia is right at the European side of Eurasia on the Caspian Sea and the Black Sea. It doesn't offer a specific digital nomad visa, but you can stay in the country for up to one year, and you can work remotely while there, as long as you can show you have a stable monthly income of $2,000.
Be aware that if you stay for more than 183 days, you will become a tax resident. The standard tax rate is around 20%, but you may qualify for their Individual Entrepreneur scheme, which lets you pay about 1% in taxes on income up to $155,000 per year.
Azerbaijan
Azerbaijan is located just below Georgia. While it does not offer the same generous visa conditions as its neighbor, you can apply for an e-visa to stay in the country for up to 30 days fairly easily via this portal. It should be issued within three working days and costs just $260.
Armenia
Armenia is kind of sandwiched between Georgia and Azerbaijan and is easy to enter as a tourist. Citizens of many countries, including the USA, UK, EU, Australia, and New Zealand, can enter without a visa and stay for up to 180 days as a tourist.
Entrepreneurs can also apply for temporary residence in Armenia by registering with the Armenian tax office as a sole proprietor and paying taxes there. You do not need to have any Armenian clients or suppliers to qualify. You can expect to pay taxes of around 13% per month unless you qualify as a microbusiness and are therefore exempt from taxes.
It is recommended to apply from within Armenia so that you do not require a local power of attorney. Simply register with the tax office and start reporting. Once you have a tax record, which will take three to six weeks, you can apply at a local immigration office. Your permit should be issued within 30-50 days.
After three years of residence, you are eligible to apply for citizenship in Armenia.
Kazakhstan
Kazakhstan, Kyrgyzstan's northern neighbor, allows tourists to stay for up to 30 days at a time without a visa, but you can't spend more than 90 days in the country for any six-month period.
The country also offers flexible 10-year visas for those who travel to the country regularly, but the same rules apply in that you can only enter for up to 30 days at a time as a tourist.
Tajikistan
This is a small country just to the south of the Kyrgyz Republic, which also offers visa-free travel to citizens from most countries for tourist purposes for up to 30 days. If you want to stay for longer, you can get an e-visa to stay for up to 60 days.
Uzbekistan
It is relatively easy to get a tourist visa to visit Uzbekistan, just to the east of the Kyrgyz Republic, if you have a U.S. passport. You can apply for an e-visa online for just $20, which allows you to stay in the country for up to 30 days.
There are scores of other countries around the world eligible for the same visa but is worth noting that citizens of the European Union, the UK, Australia, New Zealand, and Canada aren't. In this case, you must apply at the embassy with an official letter of invitation from a citizen or resident of Uzbekistan.
The Verdict
While the new Kyrgyz Republic digital nomad visa is fairly limited in scope, it is the first of its kind in this region of the world. Eurasia still represents relatively unknown territory for digital nomads, and Kyrgyzstan is a great place to start as one of the safest and most tolerant countries in the region.
We can't wait to see if the Kyrgyz Republic decides to expand the program and if any of their neighboring countries decide to follow suit.