The global pandemic has had unprecedented impacts on many areas of local and global economies including the travel and tourism sector. And while the end of the pandemic seems in sight, and international tourism is expected to rebound, there are several new and emerging travel trends that may alter the travel landscape from how we know it.
Combined with the fact that many countries are now lifting travel restrictions and lockdowns and actively encouraging travel – we're at a precipice of being able to rethink tourism of the future to ensure it's more resilient, sustainable and better. But what will the future of travel look like? How will it be different and what types of restrictions will remain in place?
Several new and emerging travel trends (like ones in the recent Globetrender and Euronews Travel Trend Report) are already showing how the pandemic has shaped consumer preferences and demands. These include people wanting more escapes to enjoy nature and wilderness areas, more nomadic escapes and journeys (like in RVs or campervans), a rise in eco-friendly and sustainable travel, the quest to find wellness opportunities and retreats that nurture the soul, more immersive and authentic travel that benefits and connects with local communities, and more mindful and co-working focused travel.
And while the pandemic may seem to be coming to an end, and many countries have abandoned most restrictions like the need to wear masks or requiring PCR tests for travel, people are still cautious of another variant that could change this.
Plus there are so many countries that have repeatedly changed their travel rules and restrictions, that the notion of travel still seems very unpredictable for many. And with safety and precaution still on many people's minds, this is altering how people are travelling, where they are choosing to travel to, and what types of activities they are wanting to do.
This also called for the rise of insurance providers that are tailored to digital nomads and their needs, like SafetyWing, which provides travel and medical insurance to digital nomads and is flexible with the unexpected changes this lifestyle and the current world situation causes.
Future of Travel: New travel trends in 2022 and beyond
1. The rise of workations
The pandemic has ushered in a new globally online and remote workforce, many of whom can now work from anywhere with an internet connection. This has created a huge demand for workations, where people can work while travelling.
Also referred to as bleisure travel (a combination of business and leisure travel), that means that instead of working from home, you can now set up your office on a tropical beach if you like, all while continuing to do your day job remotely.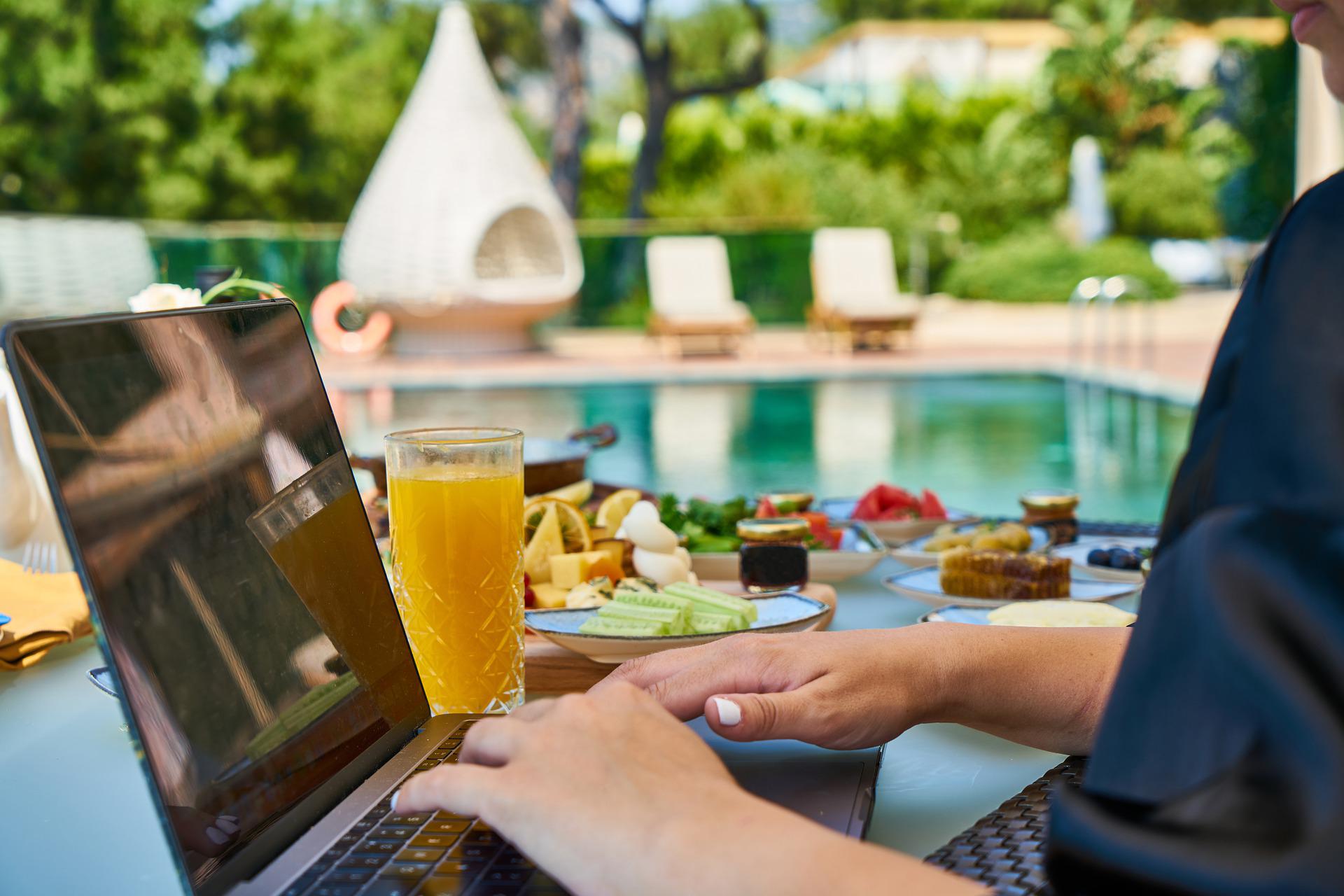 2. Taking more 'friendcations'
Many people around the globe have spent the past two years being separated from friends and family and are now eagerly craving opportunities to be reunited with them in person.
Many people are now choosing to meet up with groups of friends to have post-pandemic reunions, making group holiday bookings. And there also seems to be a feeling of 'safety in numbers' by having friends travel together in case of any medical emergency, which is a legacy of the pandemic.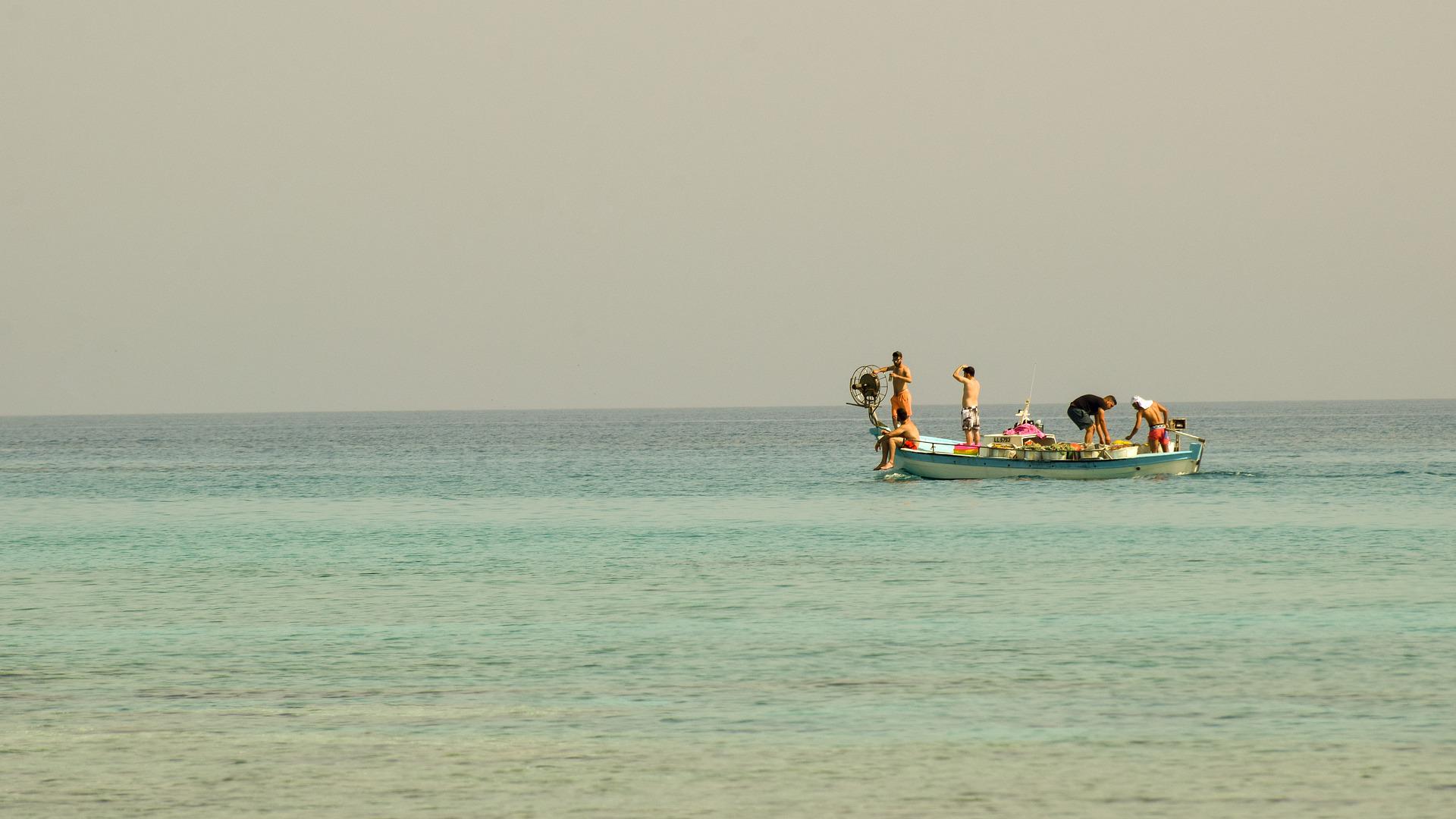 3. Increasing business travel
As travel restrictions and quarantine rules start to ease, and people begin working from the office or in hybrid positions – there is expected to be an increase in business travel. However, it will be a while before we see the level and type of pre-pandemic corporate travel again – as conferences, trade shows and large meetings are still risky to organise.
Many companies that have had to transition to hybrid and virtual meetings and events, have seen how time-effective, cost-effective and productive they can be and there may be some reluctance for companies to encourage as much pre-pandemic travel as they used to. On the flipside, fostering client and partner relationships is usually seen as more effective when done in-person, which are critical for business success and therefore may be a driving factor to return to corporate business travel for many companies.
4. The rise of sustainable and eco-tourism
People are starting to be more conscious and discerning about what they spend their money on. Many people want more meaningful trips and with that they will look at accommodation and activities that are eco-friendly, and that offer an opportunity to engage meaningfully with local communities.
This may mean a rise in conservation-centered tourism, more ethical and conscious tourism and more volunteer-based tourism. That includes modes of transport that offer the least impact on the environment and lessen carbon footprints – either through offsets or through activities like cycling or hiking.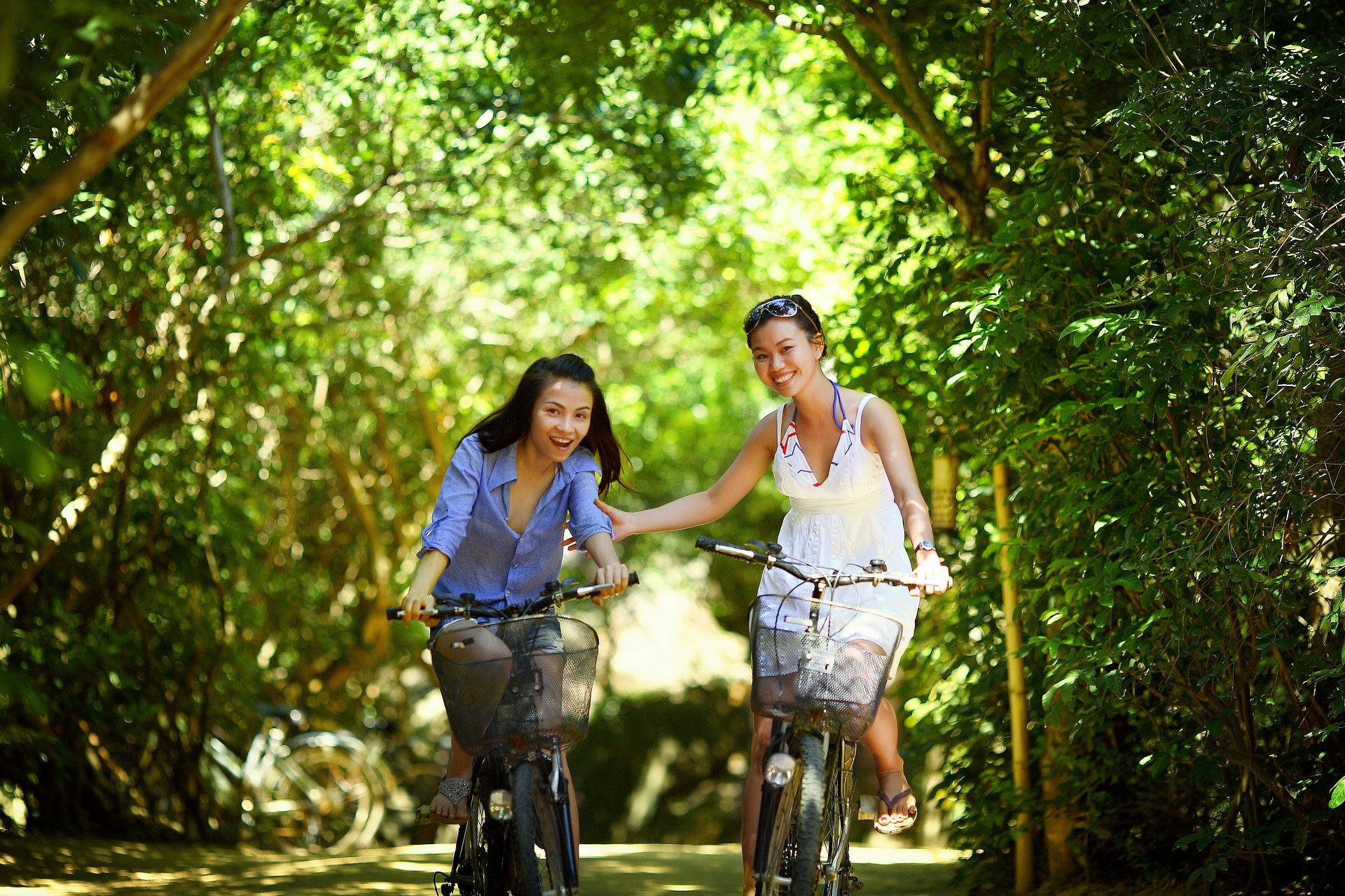 5. More travel, but closer to home
Because of the turbulence of lockdowns and restrictions, many people are choosing to travel closer to home to ensure their plans won't be cancelled by regional or international travel restrictions.
And after hearing many stories of people getting stuck abroad during COVID restrictions, not being able to see their families, people are still being cautious of where they travel to.
It's expected that people will start to travel more now, but many will stay closer to home and may also extend their stays for longer.
6. More last-minute travel and longer stays
The pandemic experience has taught many travellers that booking in advance doesn't always work out. Airline cancellations, country travel restrictions and the impacts of each country's COVID "waves" has meant that many travel plans made in advance have had to  be cancelled. And if you don't have travel insurance, that can be a costly exercise.
That's why many people are now waiting to make last-minute bookings and then opting to stay on holiday for longer – rather than doing many smaller holidays.
7. Travel to more secluded accommodation options
There's also been a trend towards people opting for accommodation options that minimise the number of people who they will come into contact with, as a way to minimise exposure to COVID-19. This means people are choosing smaller and more intimate accommodation options rather than large hotels that have massive shared dining areas and hundreds of rooms.
This is also leading people towards more unusual accommodation options where they can have a place to themselves like a houseboat or a forest cabin.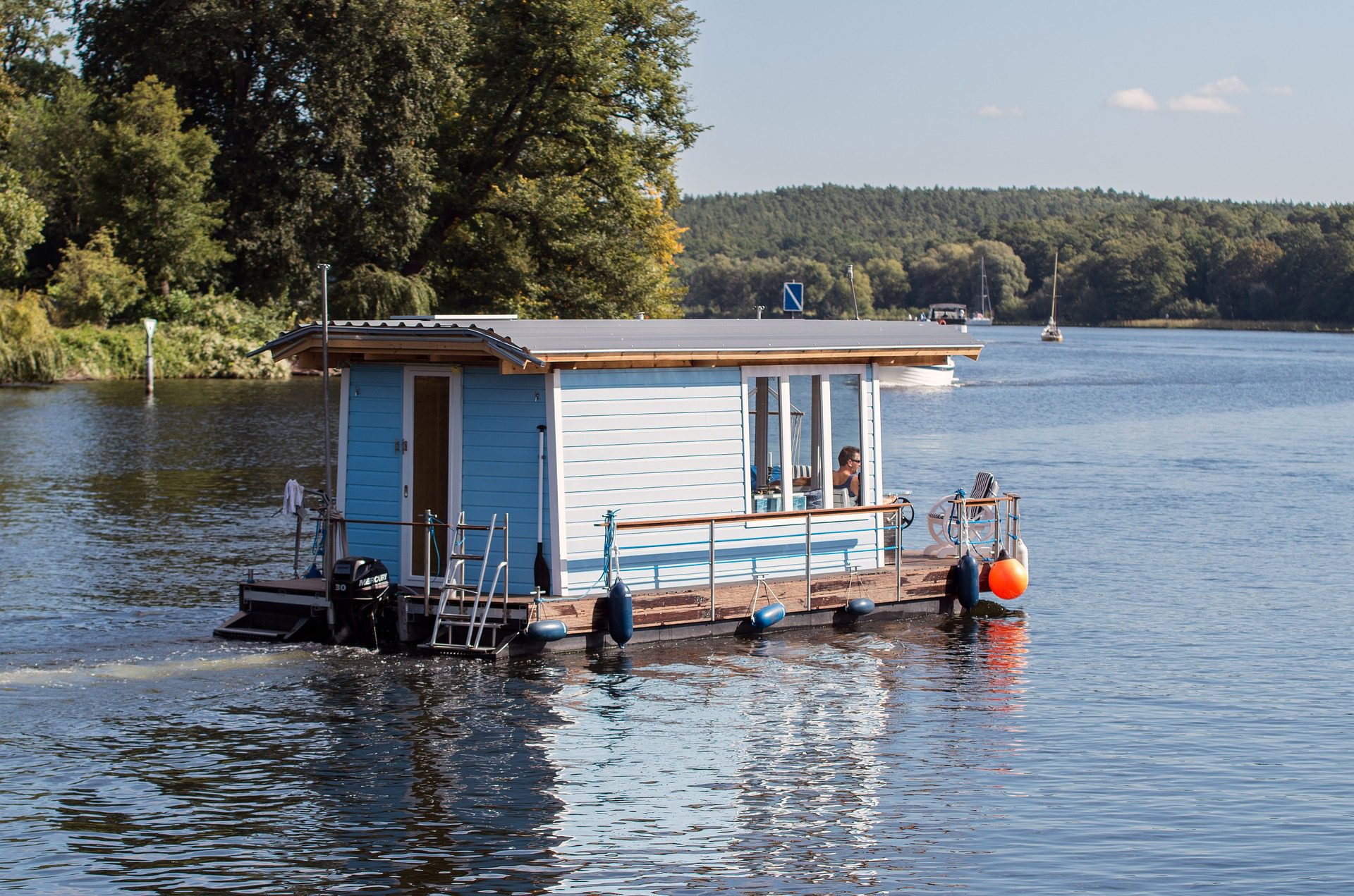 8. Increased nature-oriented, wilderness travel
As many of us had to endure long periods confined to our homes during lockdowns, many people now want to exercise their freedom by visiting wild, open spaces.
There's been an increase in demand for visiting national parks and wilderness areas. This is coupled with the desire to spend time in nature and away from bustling crowds – as well as to visit areas that don't pose an immediate risk of contracting COVID due to their expansive outdoor nature.
9. An increase in nomadic escapes
Nomadic living was on the rise before the pandemic and now seems to have really become an established new travel and lifestyle trend. This comes as many people have been forced to work remotely and now as some would like to continue living this way when others are returning to office-based and hybrid work environments.
There's also been a rise in nomadic-style travelling, where couples and families tour in their RVs or camper vans. This not only allows for more local holidays, but also a sense of safety in that you're able to travel in a self-contained, COVID-friendly bubble.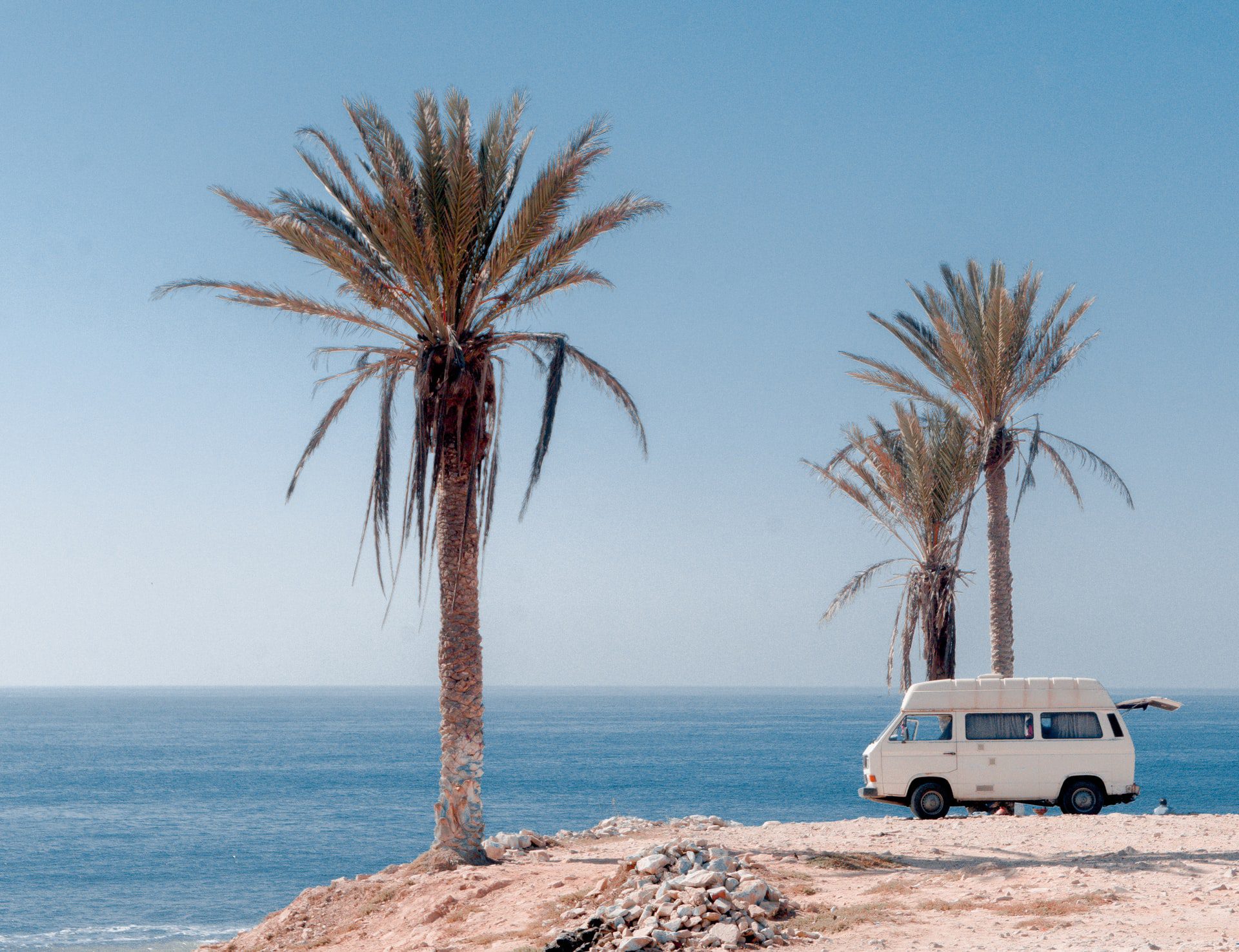 10. Rising interest in wellness travel
The pandemic has also acutely highlighted how important mental health and wellness are to our lives. Many organisations are also seeing the value in putting employee's wellness at the heart of their companies and are investing in employee wellness apps, wellness retreats and supporting more of a healthy work-life balance.
With the increased awareness about the importance of wellness in our lives, many people are seeking out wellness travel activities like meditation retreats, yoga and surf retreats and opportunities to grow spiritually and emotionally.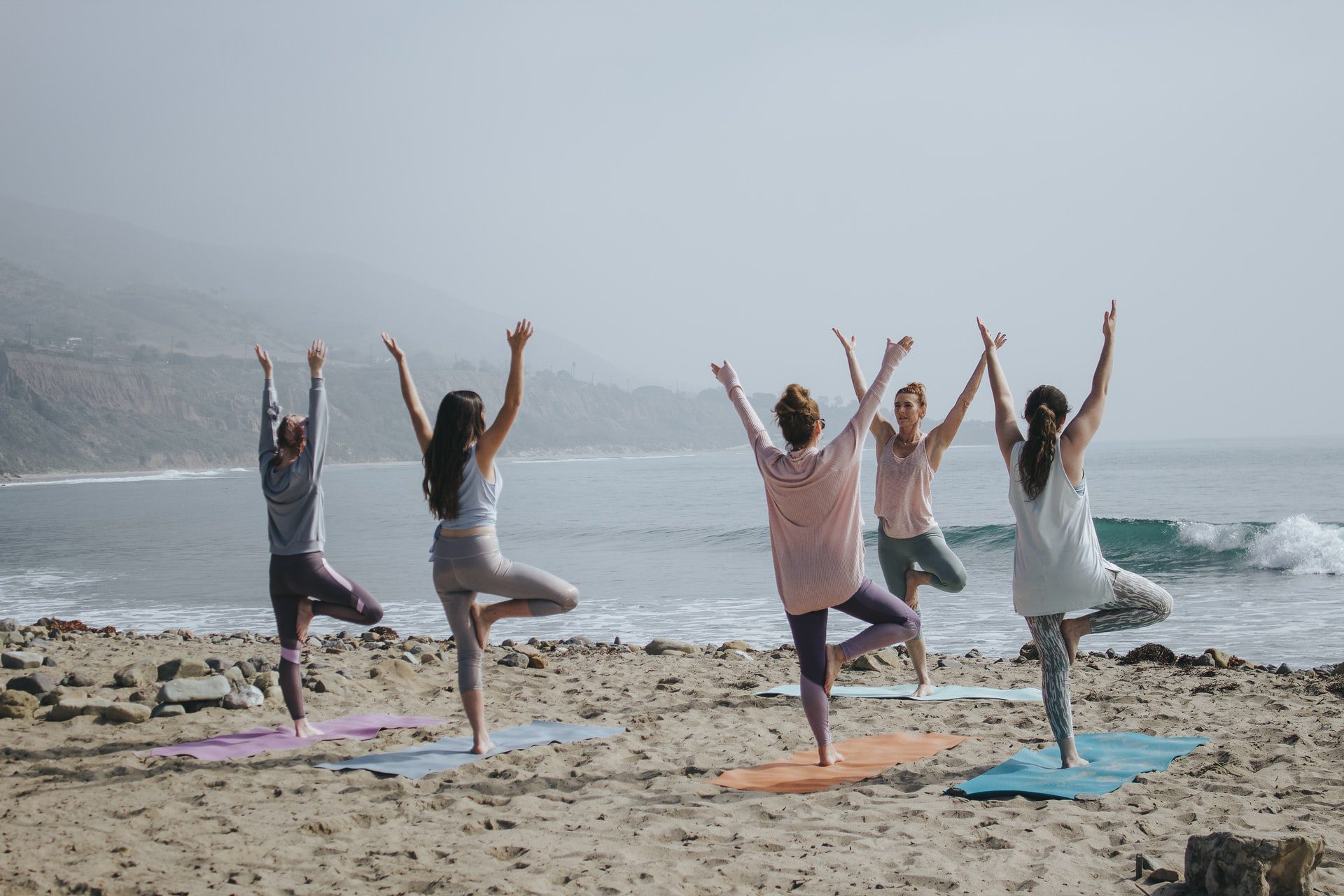 11. More meaningful, experience-based holidays
The pandemic has also given people time to reflect on what's really important in their lives and to think about what they really want to do and experience.
Many people are now keen to travel to places that allow them to immerse themselves in meaningful experiences such as doing the Inca Trail, learning a new language or doing the Santiago de Compostela trek – rather than spending an entire vacation lying on a beach or boozing it up in glitzy hotels.
There is also more interest in philantourism (a combination of philanthropy and tourism), where you travel and do well at the same time by boosting local economies and local tourism projects that are ethical and community or conservation-oriented.
The implications of new travel trends for digital nomads
The pandemic has rapidly transformed the global travel and tourism industry – and these changes also impact on the digital nomadism way of life.
Below are some key insights into the implications of new travel trends for digital nomads:
Travel may get more expensive: As there are fewer people travelling, and many airlines have been grounded, some travel routes are getting more expensive. And as local economies reliant on tourism have been badly affected, local cost-of-living expenses have also risen in many countries. Travel for digital nomads may be getting more expensive.
More people will be doing the same thing: Before the pandemic, many people had never heard of 'digital nomadism'. Now it seems like everyone is some kind of remote worker or nomad, able to work from anywhere if they choose. This means that there has been a big increase in digital nomadism, with many people now doing the same thing.
Digital nomad hangouts are getting crowded and more expensive: As there are more and more people opting to live the nomadic lifestyle, enabled by new flexible and remote working conditions, many of the popular spots for nomads around the world are getting an influx of new travellers. This can make these places seem more crowded and can also push up prices, and affect availability of accommodation and coworking spaces.
More countries offering remote work and digital nomad visas and incentives: Around the world, countries are seeing the value and interest in having remote workers and digital nomads join their economies and societies. That's why countries like South Africa, Cyprus, Spain, Brazil, Mauritius, Thailand, Costa Rica and others have embarked on issuing digital nomad visas. This will make it easier for nomads and remote workers to travel and work anywhere in the world.
More employment opportunities for digital nomads, but also more competition: As there are now so many people who have transitioned to working online, companies are now more open to hiring talent remotely from anywhere. This means there are more positions available for nomads who aren't self-employed – but at the same time, there is also growing competition for remote work.