Sibiu is a place of ice and fire. Mostly ice, especially if we are thinking about the cold season that is right around the corner. But the fire is in all the friendly people that you will meet on all the streets of beautiful Sibiu, a city embraced by some of the most beautiful mountains in Romania, such as Fagaras mountains, Cindrel mountains and Lotrului mountains. 
You can think of Sibiu as a fortress, but all the walls are in fact the mountains, it is like nature decided to protect this place, so that all its beauty will remain for years to come. 
Sibiu is a city defined by the nature that surrounds it, but also by the Germanic architecture, the legacy of 12th-century Saxon settlers.  A city with a rich history, so you can walk on the streets of Sibiu and see the remains of medieval walls and towers, including the 13th-century Council Tower.
If you, a digital nomad, would like to live at least for a while in a city like a fairy tale, then Sibiu may be a budget choice, and we will tell you all you need to know. So, let's dive in!
The cost of living in Sibiu
Sibiu is a pretty straightforward city. The cost of living is not that high, especially because Romania is not a really expensive country, as long as you don't have the income of an ordinary Romanian. 
Of course, Sibiu is not the cheapest city in the world, it can never compete with certain areas in Asia, for example. But, for you, as a digital nomad, life will be pretty sweet here. Nice natural surroundings, rich history, vibrant life, and affordable prices. What could you want more?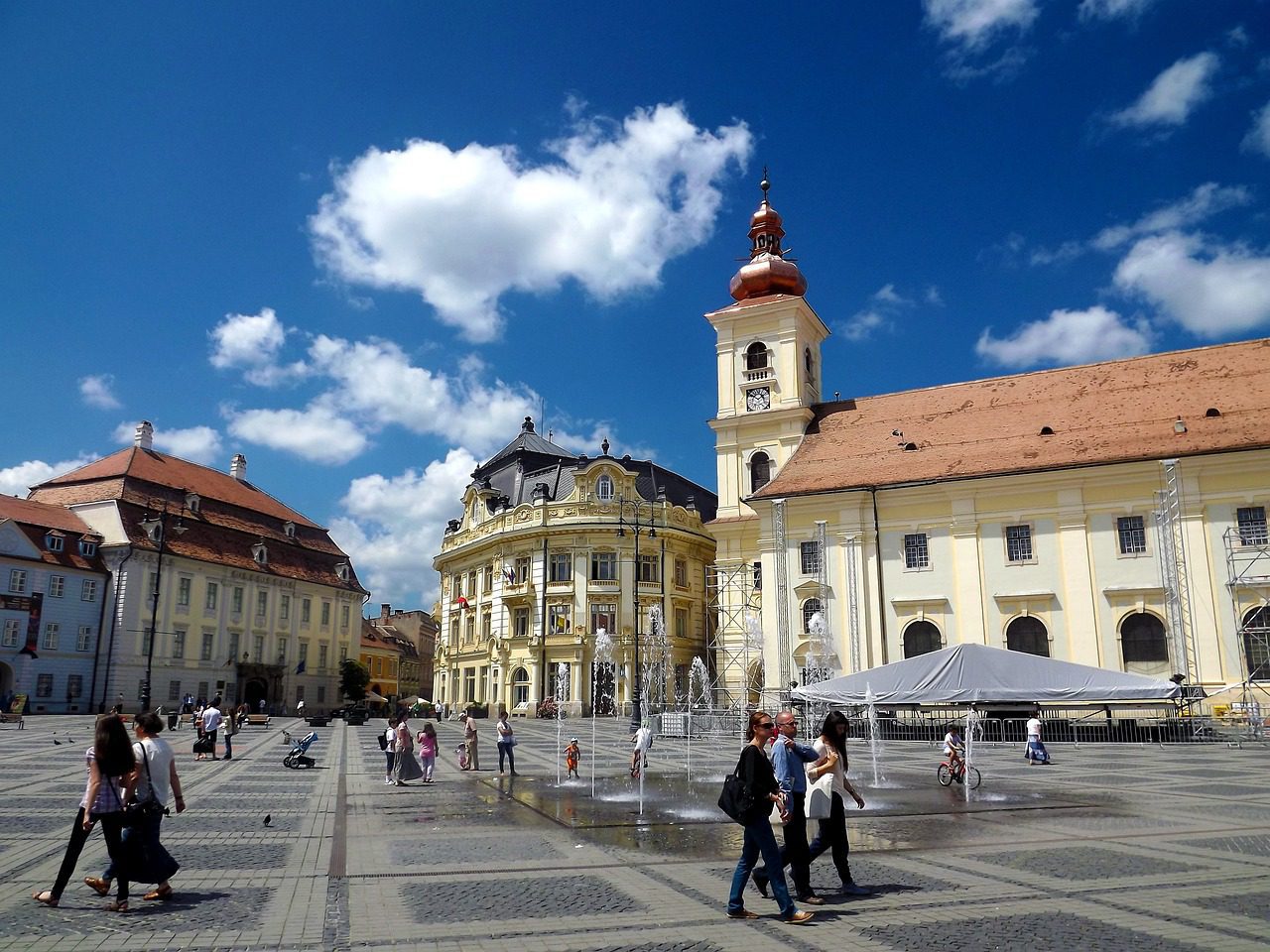 Accommodation Expenses
Wherever you go, the biggest expense you will have to deal with is the rent, if we don't take into account the plane tickets to get there. And Sibiu is no exception. So, let's start with this big expense, which is not that scary, to be honest. 
In fact, if you want to stay in Sibiu for more than six months so that you will see all that this city has to offer, then you better rent a one-room apartment. 
If you want to rent a one-bedroom apartment in the city centre, then you will have to get out of your pocket around 250 euros per month. If you opt for a one-bedroom apartment outside the city centre, then the price is a bit low, so you will pay around 200 euros per month. Don't forget that in Romania you need to pay the landlord a deposit in the amount of one month's rent. 
If you want to stay for a shorter period, then you should rent a hotel room or an Airbnb. Also, in Sibiu, you can always go to a guest house. If you want to book a hotel room, then you will pay around 20 euros per night. An Airbnb will also cost you around 20 euros per night.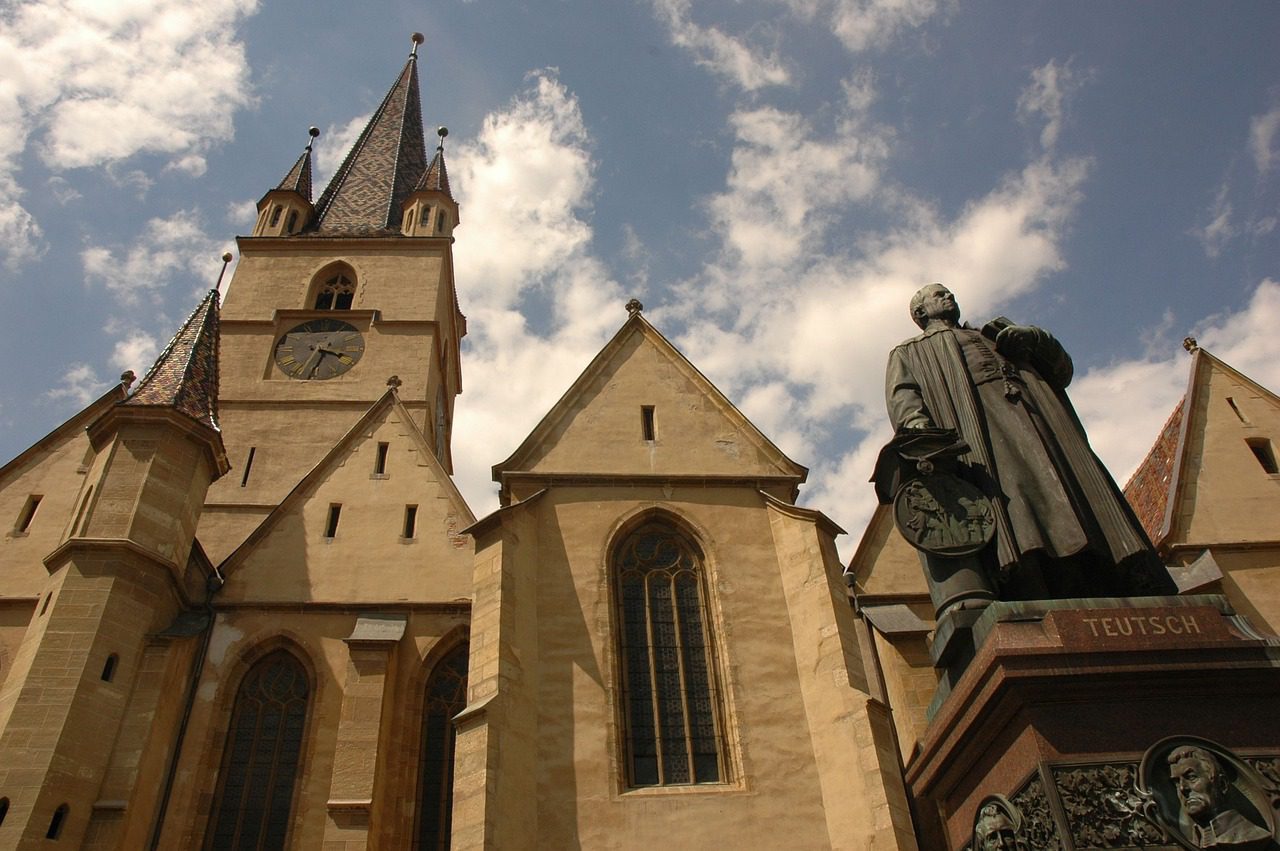 Food Expenses
When it comes to food, you need to know that Sibiu offers a lot of great restaurants where you can try Romanian traditional food. For a meal at a mid-range restaurant, you will have to pay around 16 euros, while for a meal at an inexpensive restaurant you will have to pay around 6 euros. 
In other words, you can find a restaurant for your budget in Sibiu, so you don't have to worry. Also, Romanian food is plenty and tasty, so you need to try at least some sarmale. 
Drink Expenses
Romania is like a space for cheap alcohol. You can find here a lot of drinks at pretty affordable prices. In fact, Romania has some of the lowest prices for alcohol in the whole European Union, so you don't have to worry about a fun night in the city centre. 
For example, if you want to drink a domestic beer, you will pay around 1.5 euros, while an imported beer will cost you around 2 euros. These prices are for pubs and restaurants. If you go to a supermarket, then 1 euro for a beer is enough. 
Transport Expenses
You can visit Sibiu or go from one part of the city to another by bus or tram, with a ticket that will cost you just 0.60 cents. 
Also, if you want to do a little sport while visiting, then you can rent a bike for around 25 euros per day or 125 euros per week. And let's not forget about electric scooters.
You have a lot of options when it comes to going from one part of the city to another, but we still recommend walking around the city, at least in the first days, to feel the atmosphere of this place.
Benefits of Being a Digital Nomad in Sibiu
Sibiu is a city that deserves to be discovered from dusk till dawn because it has to offer a lot of things: from spectacular architecture to spectacular views, friendly people, good food, and the list can go on and on, depending on what you would like to find there. 
Sibiu is a small and cosy town, where you can find the peace that you want, but you can also go to some pubs to discover the nightlife, even if Sibiu it's not about that. This spectacular city is more about nature and peace.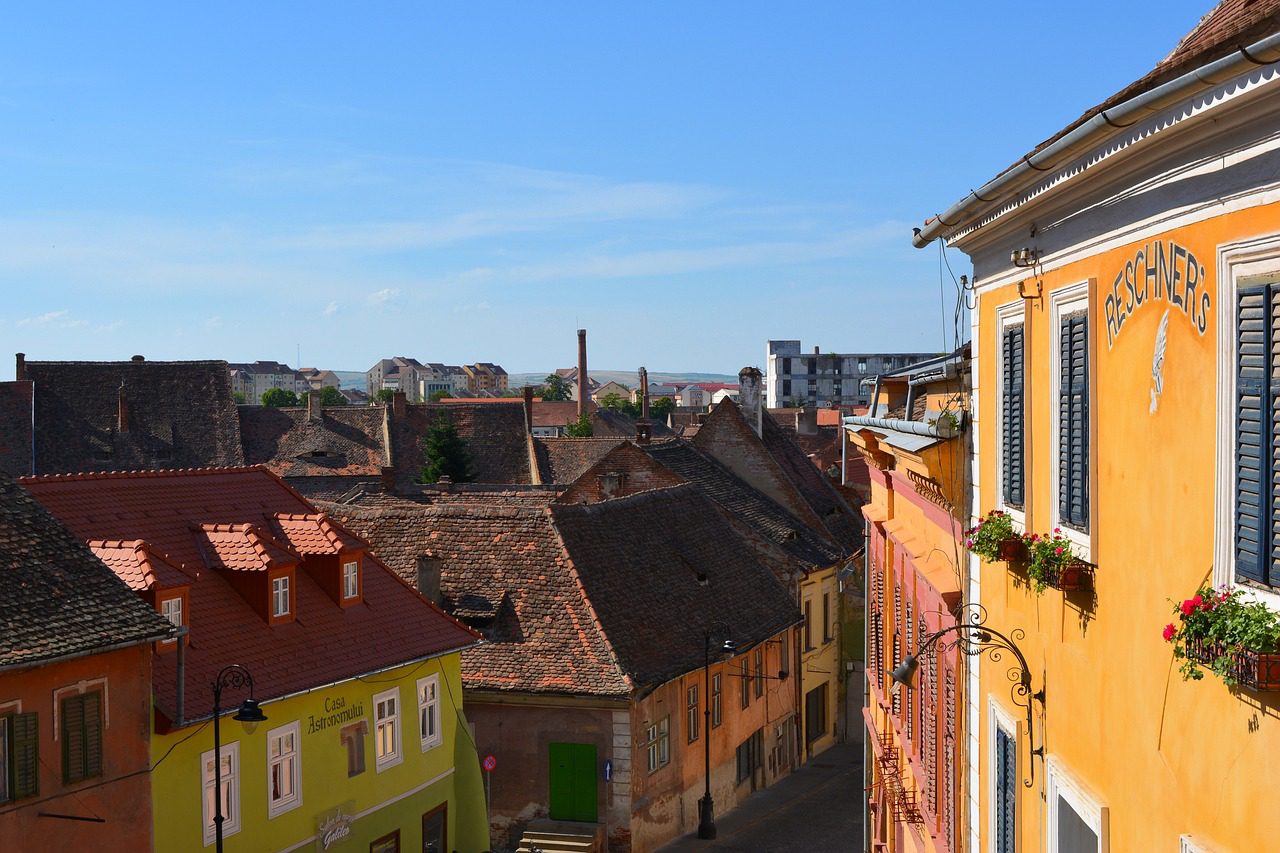 The people of Sibiu
Sibiu is, beyond everything, about its people. When you go to Sibiu, you will find really friendly people, always ready to help you if you are in need. They are a little slow-pace when compared to the people of Bucharest, but the way they live their lives is admirable. 
The people of Sibiu are calm and polite, and maybe this has to do with the fact that Sibiu is a small city. People take time to enjoy life, and this will also give you the chance to look at life from another perspective.
The Saxon architecture
Sibiu is also about its architecture, which is rich in history. So, you can get lost on the narrow streets of Sibiu, while you admire all the old buildings, each one with a history of its own. 
In fact, on the streets of Sibiu, you can see the way the city has evolved from its initial strategic stronghold protecting a rural settlement to a mercantile and artisan centre to a powerful regional capital city.
Also, don't forget to take pictures of the houses with eyes, known as The Eyes of Sibiu. You will be enchanted when you will see the iconic eyebrow dormers on the roofs of Sibiu's houses.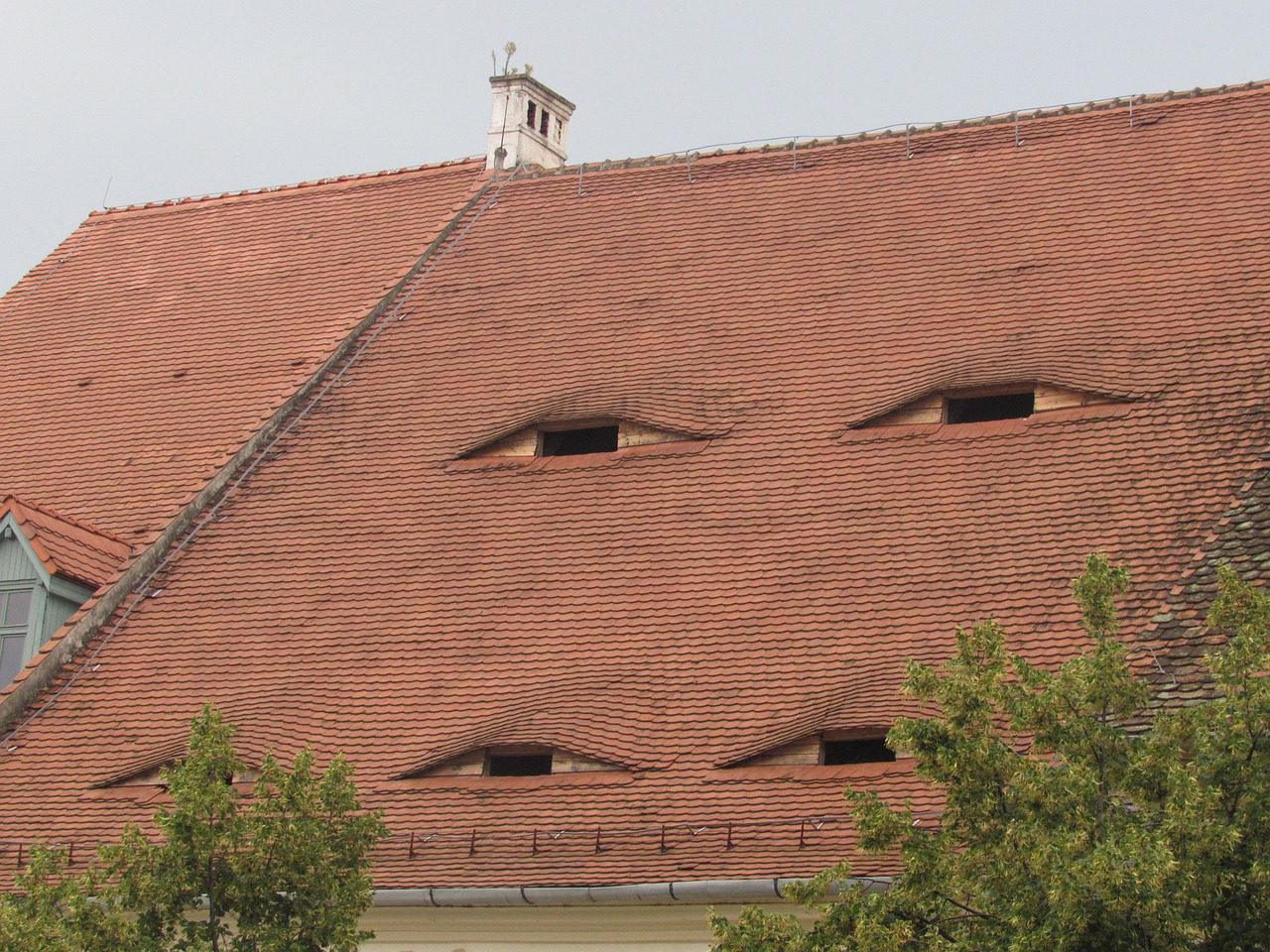 Hiking around the city
Sibiu is surrounded by great mountains, so you can't leave it without enjoying the natural beauties that the surroundings of the city have to offer.
If you are used to hiking, then a climb to Negoiu peak, the second highest peak in Romania, is a thing you have to do for sure. Romanian mountains are wild, so you will have a great time enjoying the great forests and the truly spectacular mountain ridges. 
Of course, if you are a beginner in the art of hiking, you have a lot of mountain trails to choose from. 
Negatives of Being a Digital Nomad in Sibiu
Sibiu has its negatives, but considering that you are living here for just a limited period, you don't have much to worry about. The city is safe, the landscape is spectacular, the life is slow-paced, so these are the things that you should actually have in mind. 
Yes, of course, there are some things that don't work the way they should, but most of these things are valid for all cities in Romania, like the infrastructure or the bureaucracy.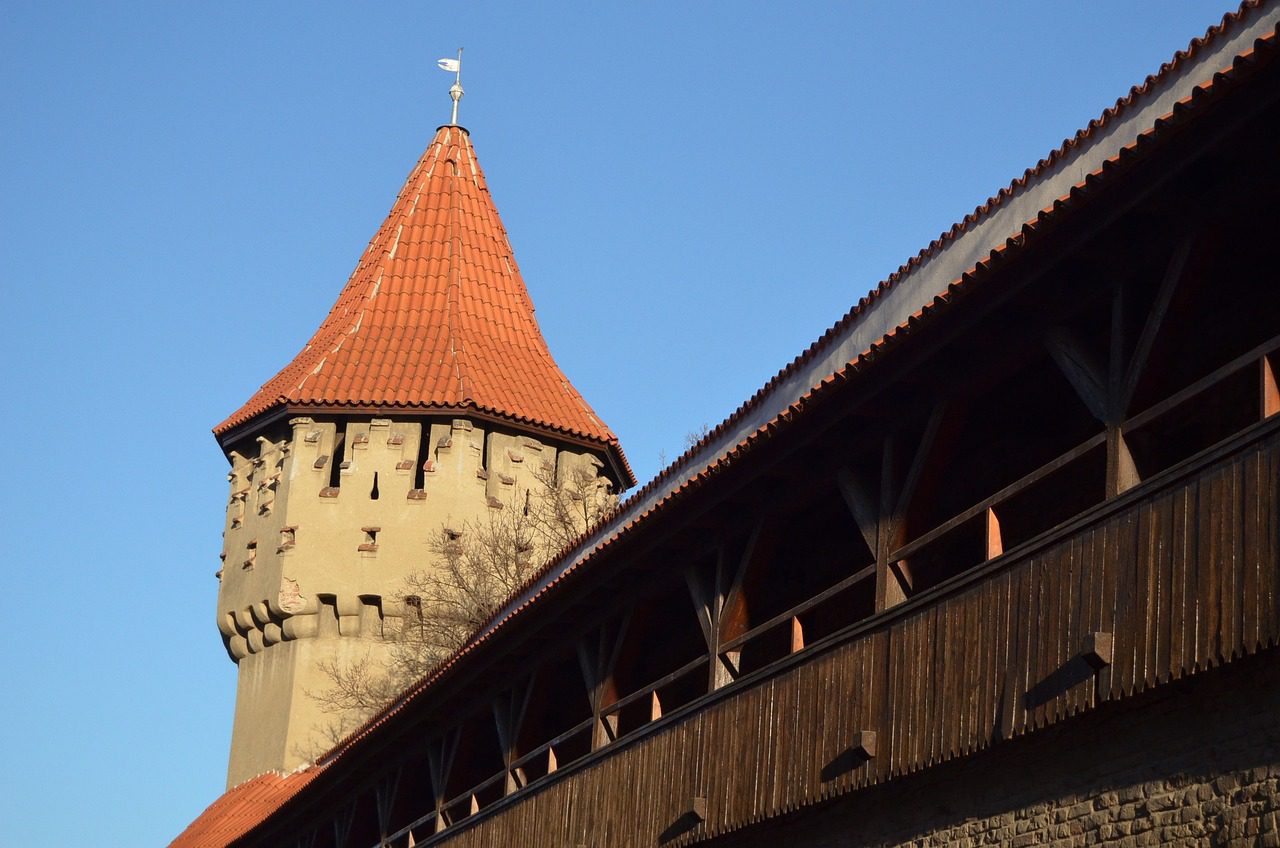 Poor infrastructure
Infrastructure is not the strong point of Romanian cities so it is possible to encounter potholes, pedestrian crossings that are not properly signalled, or sidewalks that are not large enough. Also, you may not see bike lanes everywhere.
However, considering that your time in Romania is limited, these things will not be defined for your trip there.
Not many young people
Sibiu is not exactly considered a student city. Also, if you choose to visit Sibiu outside the tourist season, you may not meet so many young people on the streets. This does not mean that Sibiu is a 100% ageing city, only that most of the young people prefer to go to cities that offer them more opportunities, such as Bucharest or Cluj.
Nightlife is not a thing in Sibiu
Sibiu is not known for its nightlife, because, in fact, it is almost inexistent. Yes, you will find pubs and bars, but the city is not really about that, because it is more about cultural events. So, if you are considering yourself a party animal, Sibiu will not satisfy your desire. 
Other things to consider
Sibiu is a more complex city than the things we have discussed, so you have to take into account more than just these. 
We are talking here about a mountain city, so it is important to pay attention to all the aspects that come with such a natural area.
Before we start talking about the other things that you have to consider before going to Sibiu, we have to mention that you should have health insurance when travelling to Romania, or any other place, for that matter. Nomad Insurance by SafetyWing, a company that offers medical and travel insurance for digital nomads, is a valid option that you have.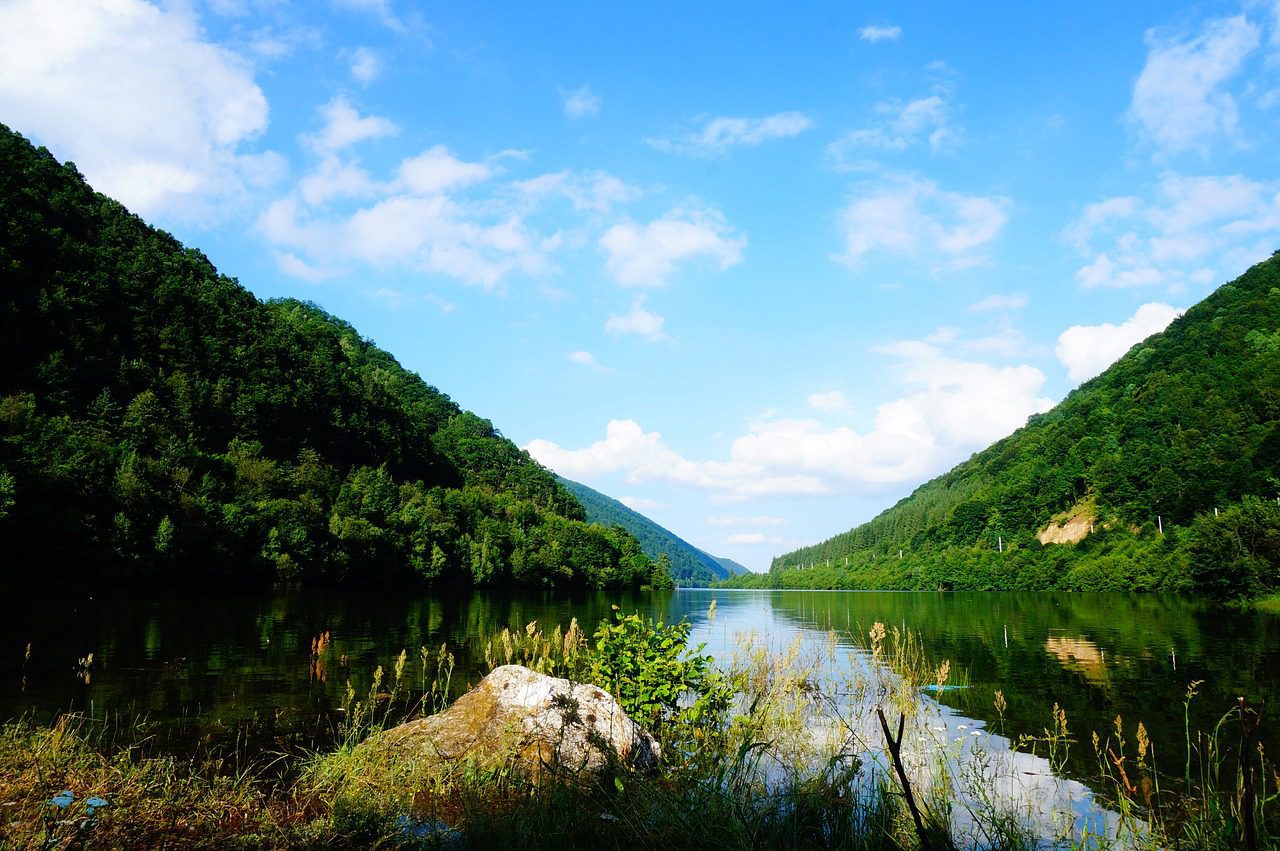 Cold winters
Sibiu is in a mountain area. In fact, it is a city surrounded by mountains, so the weather can be pretty unpredictable. 
If you decide to visit Sibiu in the cold season, then you should bring a lot of warm clothes because temperatures can drop drastically, and snow is present every winter, without exception. 
However, we really recommend you to visit Sibiu in winter, because it has a magic of its own in this season, and the Christmas market is something that you shouldn't miss.
Pay attention to bears
With forests that surround the city, bears are a common sight. Well, this does not mean that you will walk through the old centre of Sibiu and you will meet a bear that begs you to take its picture. 
Thou, if you want to spend time near the forest, you must take into account that there are bears around and your food should not leave too much smell behind.
Coworking Spaces
TOffice
TOffice is a small coworking space located in a central area in Sibiu, that offers 12 desks and a meeting room, all in a bright and welcoming environment. TOffice coworking space includes:
Chill-out area

High-speed WiFi

Free coffee

Outdoor terrace
NOOK
NOOK is a boutique coworking, events and arts space located in a beautiful historical building in Sibiu, in a neighbourhood filled with restaurants and coffee shops. NOOK coworking space includes:
High-speed WiFi

Chill-out area

Free coffee

Outdoor terrace

Workshops

Community drinks
Conclusion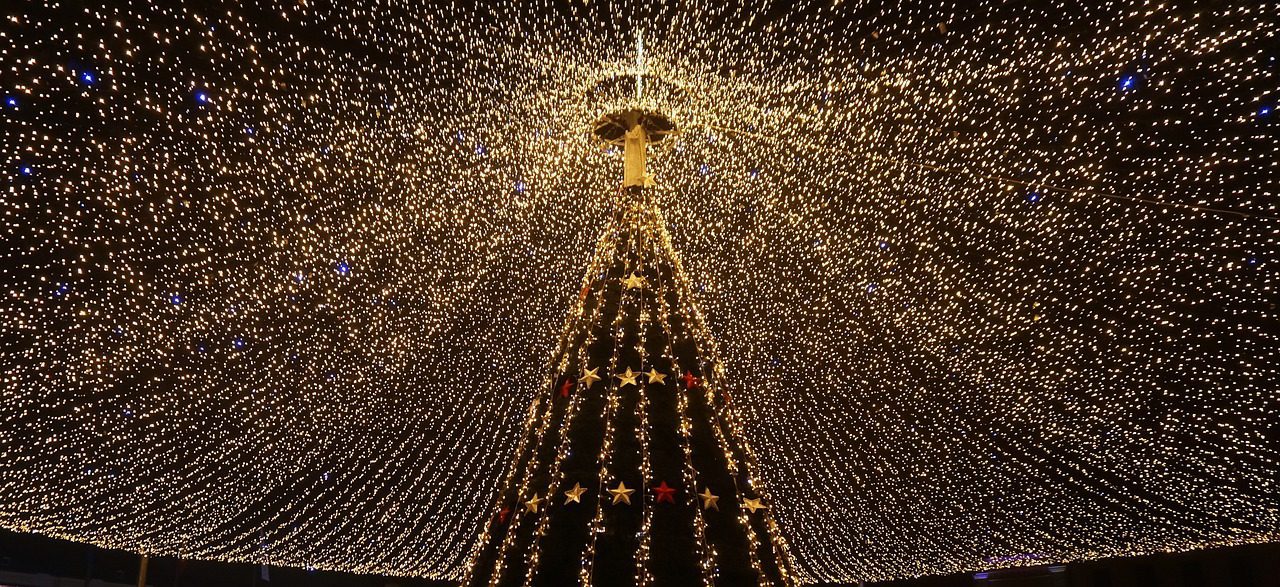 Sibu is like a fairy tale in the real world. A city with special magic, it will conquer you from first sight. With a well-preserved architecture that blends perfectly with the new buildings, Sibiu has something to offer to everyone.
We recommend visiting Sibiu in winter, because it has a special charm, and the Christmas market will attract you from the very beginning due to the strong smell of mulled wine.
Of course, Sibiu is a city worth visiting even in the warmer seasons, to be able to enjoy the nature that surrounds the city and the charming trails that the mountains around the city have.
Sibiu is the kind of city that will remain in your heart for a long time and to which you will want to return.