Almaty is an attractive city for digital nomads offering natural landmarks, strong internet connection, various foods and affordable accommodation and services. It is surrounded by the Northern Gorge of Tien-Shan Mountains making it a perfect destination for those who like hiking and other mountain activities such as skiing, snowboarding and ice skating.  There are 10 ski resorts around the city. Almaty is located in Kazakhstan, Central Asia. It is not the capital but yet the largest city of the country. This article is dedicated to helping you be a digital nomad in Almaty.
You can reach Almaty by direct flight from Europe, or through Kazakhstan's capital – Nur-Soultan (former Astana). There are several domestic flights, trains and buses.  We will leave the links below for the most popular domestic airlines:
What to see in Almaty?
Natural landmarks around Almaty
Almaty is surrounded by lots of beautiful landscapes, mountains and natural landmarks. Let's have a look at the main ones.
Ice Rink Medeu and Shymbulak Ski resort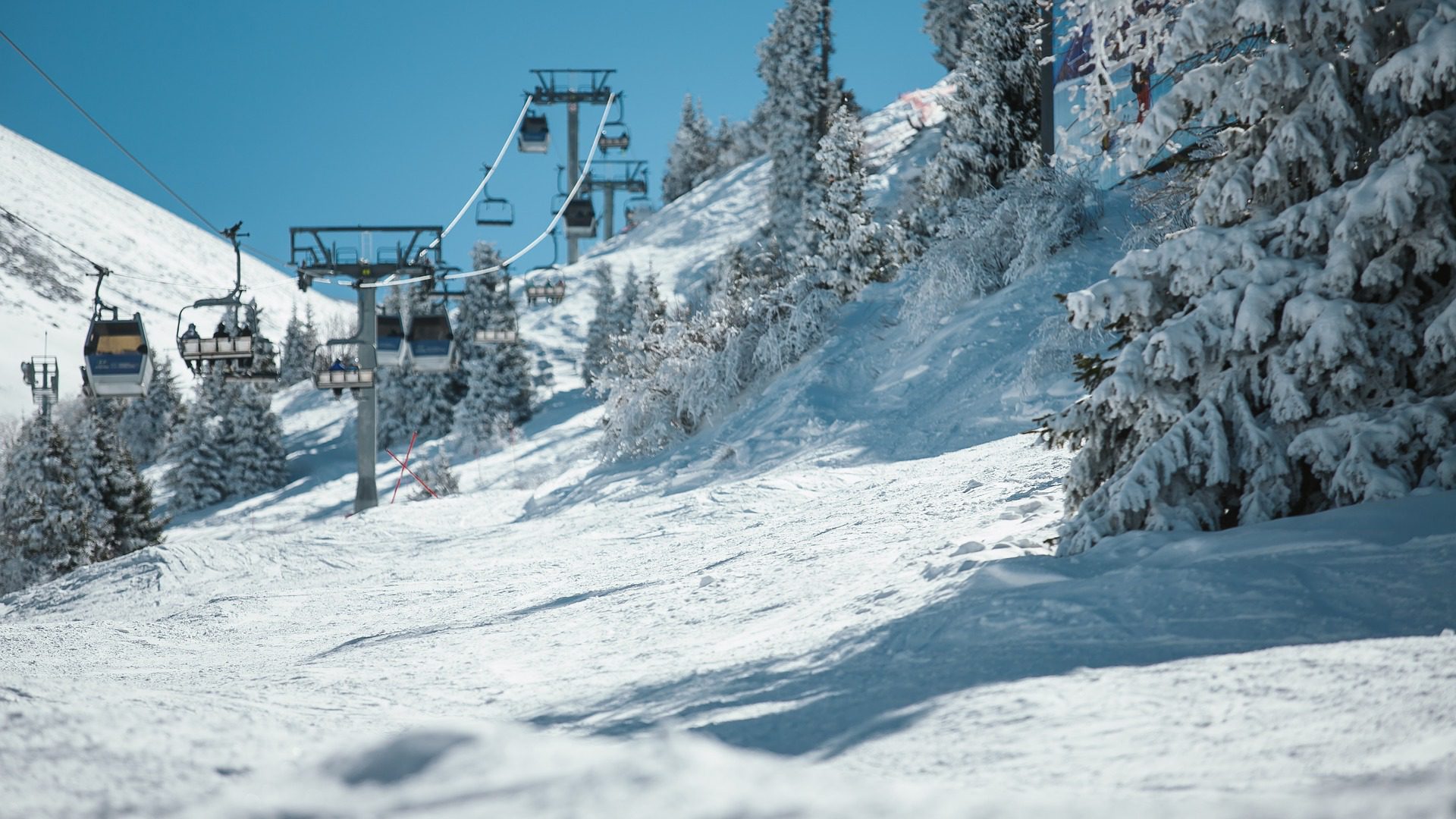 Medeu is a leisure and sport complex for locals and tourists at an altitude of  1600 meters above sea level. It is the world's largest alpine complex for winter sports with an artificial ice field of 10.5 thousand square meters. At the moment Medeu is the highest open skating stadium in the world. The rink's nickname is "factory of records" and it is the leader among all ice rinks for world records.
It is due to the high attitude that helps keeps the temperature cool and the pure mountain water that make the ice smooth and nice. You can reach the ice rink by bus number 12 (150 kzt) or by taxi (1500 kzt) and it takes approximately 15 min.
Medeu is a popular leisure place among locals. From October until April they go for ice skating and during the other months the rink is open for rollers and skaters. Moreover, there are cafes and restaurants to enjoy a good time with mountain breeze. Also, it is a starting point for many hiking paths. Many people exercise on Medeu stairs which lead to the view point. There are buses and funiculars (1500 kzt) to Shymbulak ski resort. The road between Medeu and Shymbulak is also popular among bikers and hikers. On the way from Medeu to  Shymbulak there is a natural spa which is open during the whole year and is free of charge. More information about Medeu is available on their website.
Shymbulak ski resort is open during the whole year. Ski season starts between 1-16th of November and ends between 1-15 April depending on the weather conditions. It has 6 slopes for different levels with ski suits and gears available for rent. You can also book an instructor. We recommend you book in advance in a case you want to catch a good English speaking trainer. There is also a rope park and balloon riding for kids, cafes, restaurants, hotels and hostels. You can find more information on their website.
Big Almaty Lake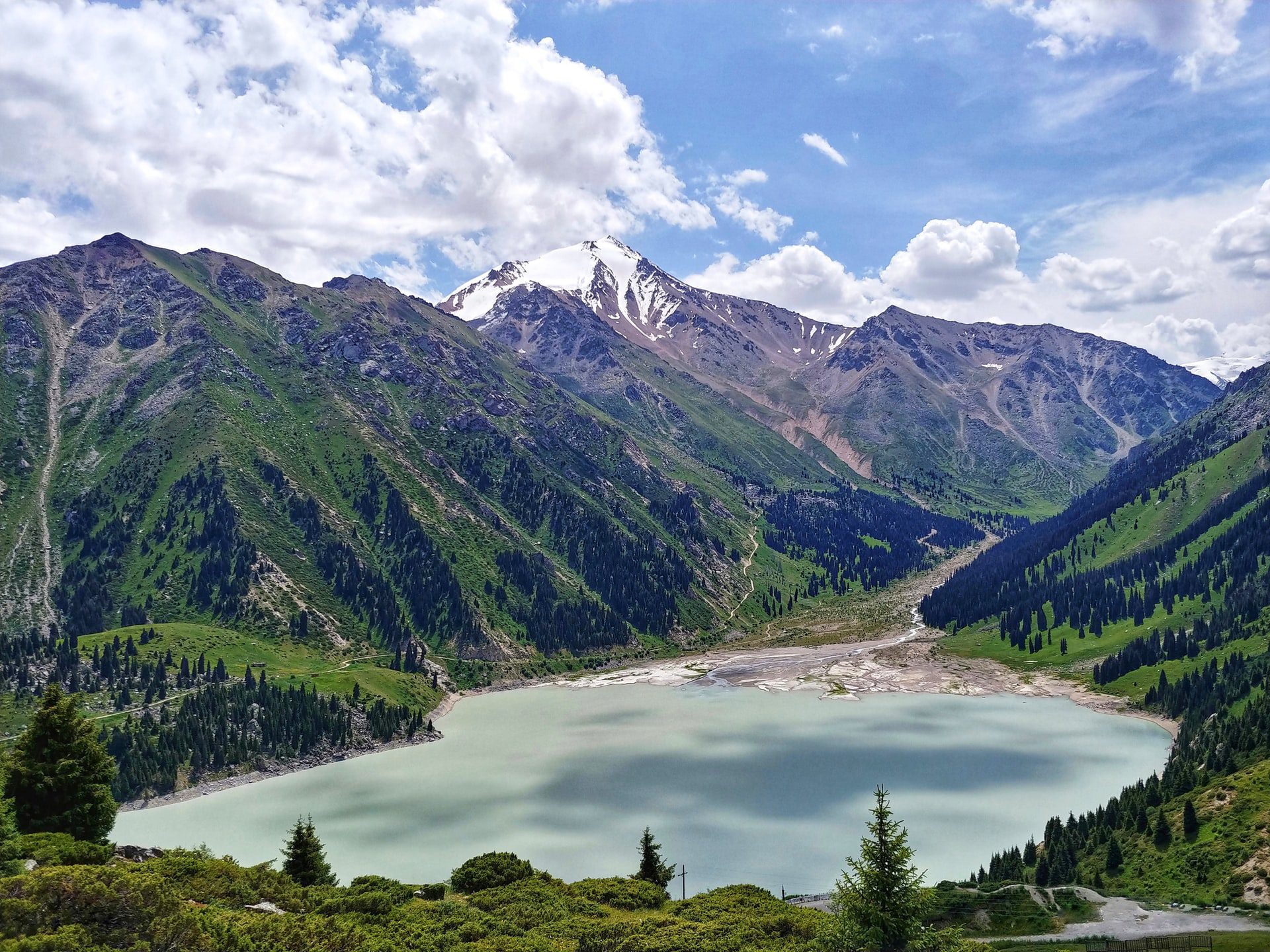 Beautiful turquoise color lake located on top of the mountain located only 20 min away from the city. It offers an outstanding view for a picnic with friends or can be a starting point for hiking trails. You can reach the lake by bus number 112 (300 kzt) or by taxi (1500 kzt).
Cosmo station
Cosmo-station is the name of the Plato not far from Big Almaty lake near Tien-Shan Astronomical Observatory. Plato is used as a camping place for hikers who aim to climb the nearest peaks. The observatory is actively running and it is possible to book a star tour overnight. They provide night tours to observe the stars and they have all the necessary equipments and gear to enjoy the space view. More information on their website.
Charyn Canyon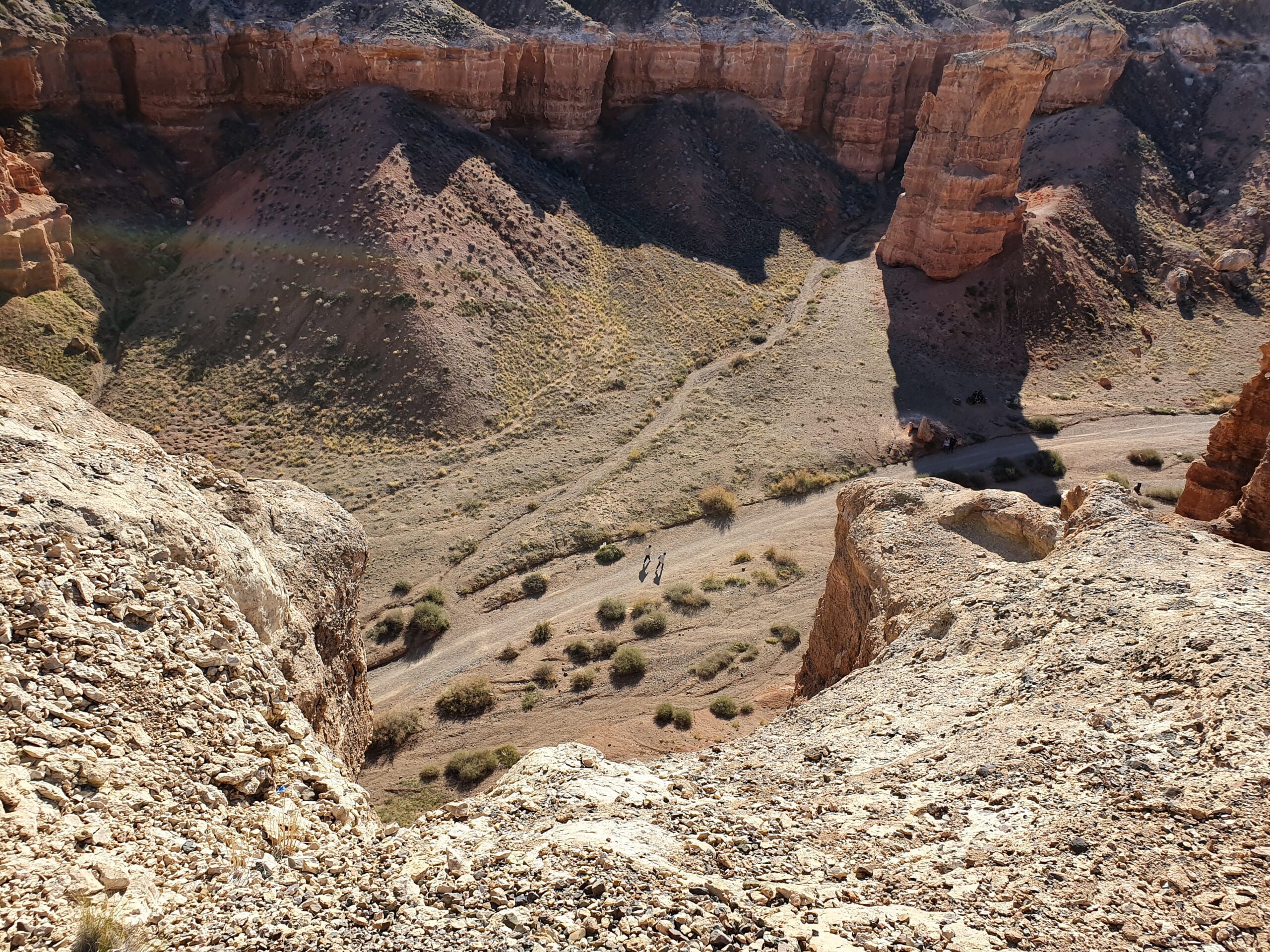 Charyon National Park offers a unique hiking experience among Charyn Canyon which represents a copy of Grand Canyon in USA. There are several valleys. The Red (or Castle) valley is the most popular one, however it worth exploring other valleys as well. You can also go rafting or overnight camping with 'Star walk' night tour. You can go by car. There is an eco fee at the entrance (1 eur per person) or you can book a tour (around 25 eur). We will provide a list of agencies later below.
Kaindy, Kolsay and Issyk lakes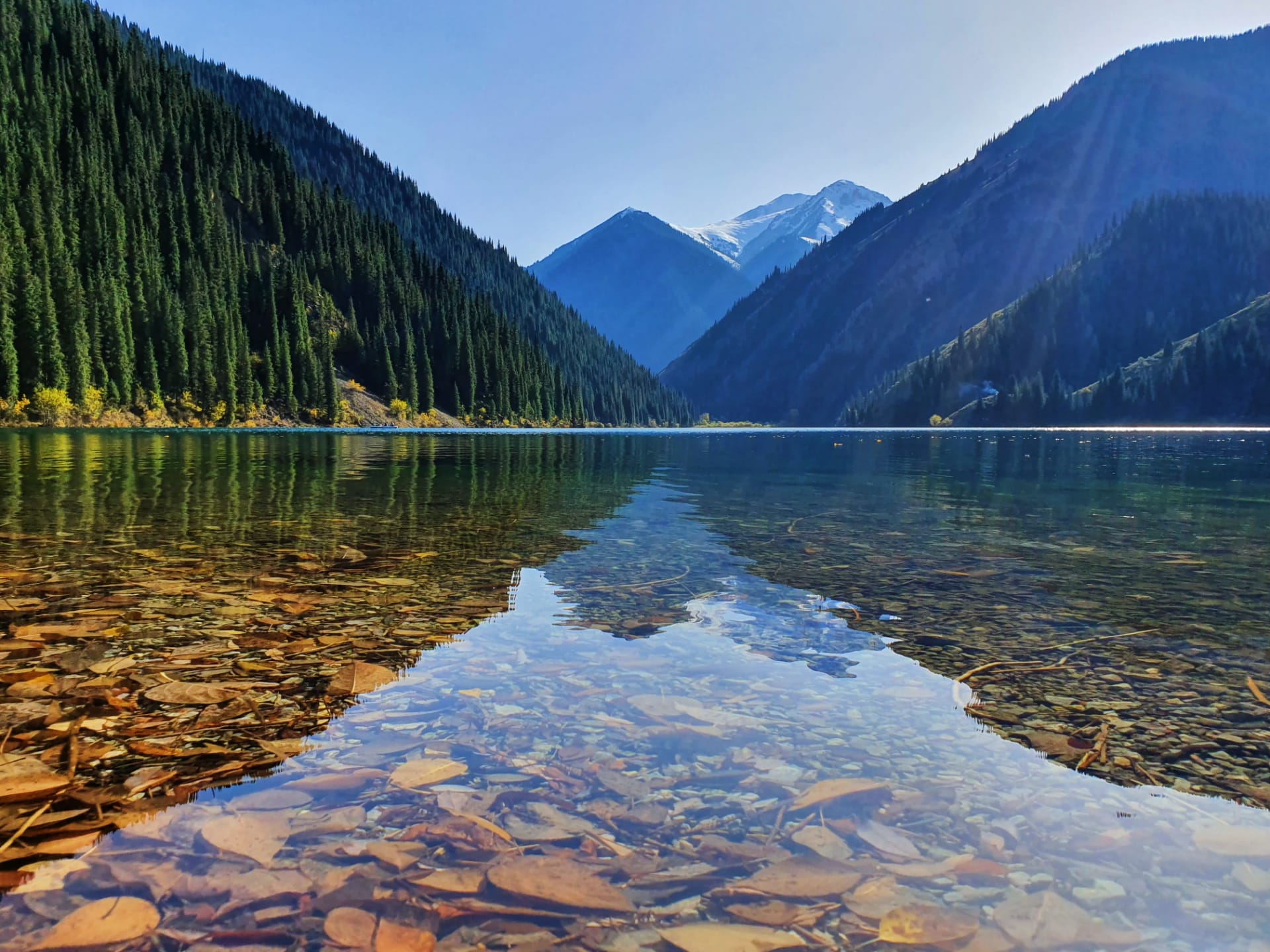 There are several fascinating mountain lakes around Almaty. Here we stop on the most popular ones.
Kolsays lakes contains three lakes in total. It worth renting a house or camping to explore all of them with no rush. But it is also possible to go through all of them in a single day trip.
Not far from Kolsay lakes there is another unique lake with a three birch bottom  – Kaindy lake. This is a must see, unusual experience. The lake was formed in the canyon during the Keminski Earthquake in 1911. The main attractions of the lake are the Tianshan  spruces coming out right from the lake. Therefore, many divers go there despite the cold temperature of the water. There is no direct public transport. You will need to rent 4WD car (20 eur per day) or book a trip with a guide or agency (approximately 50 eur for 2 days trip).
Tamgaly & Tambaly
Before conversion to Islam, Central Asia was the land of Tengrianism. People believed in the power of the sky and four elements: water, fire, air and earth. The Monumental complex and holy place of tengrianers can be observed in Tanbaly National park. There you can see rocks with ancient petroglyphs. You can go by car but we recommend you book a guide (100 eur per guide)or agency (30 eur per person for full day trip) as the excursion depends on the weather conditions to show you the sound effect of the rocks. Only guides know the right places and there are some hidden caves which can also be found with the right guide. It is located 170 km from Almaty to the North-West and 4 km to the North from Karabastau village. The open Air temple is under UNESCO protection.
There is another similar place but with a totally different history root.  To the East from Almaty along the Ili river is a place called Tamgaly and there you will find Tibetan petroglyphs. Tibetans had their station as the Silk Road passed through the territory of Kazakhstan. It probably isn't worth going there (unlike Tanbaly) because this place has only Rock. However, there are several activities like rafting championship and camp party festivals etc. Unfortunately there is no website with details about events. You will need to check it out with local hikers or travel agencies.
Singing Dunes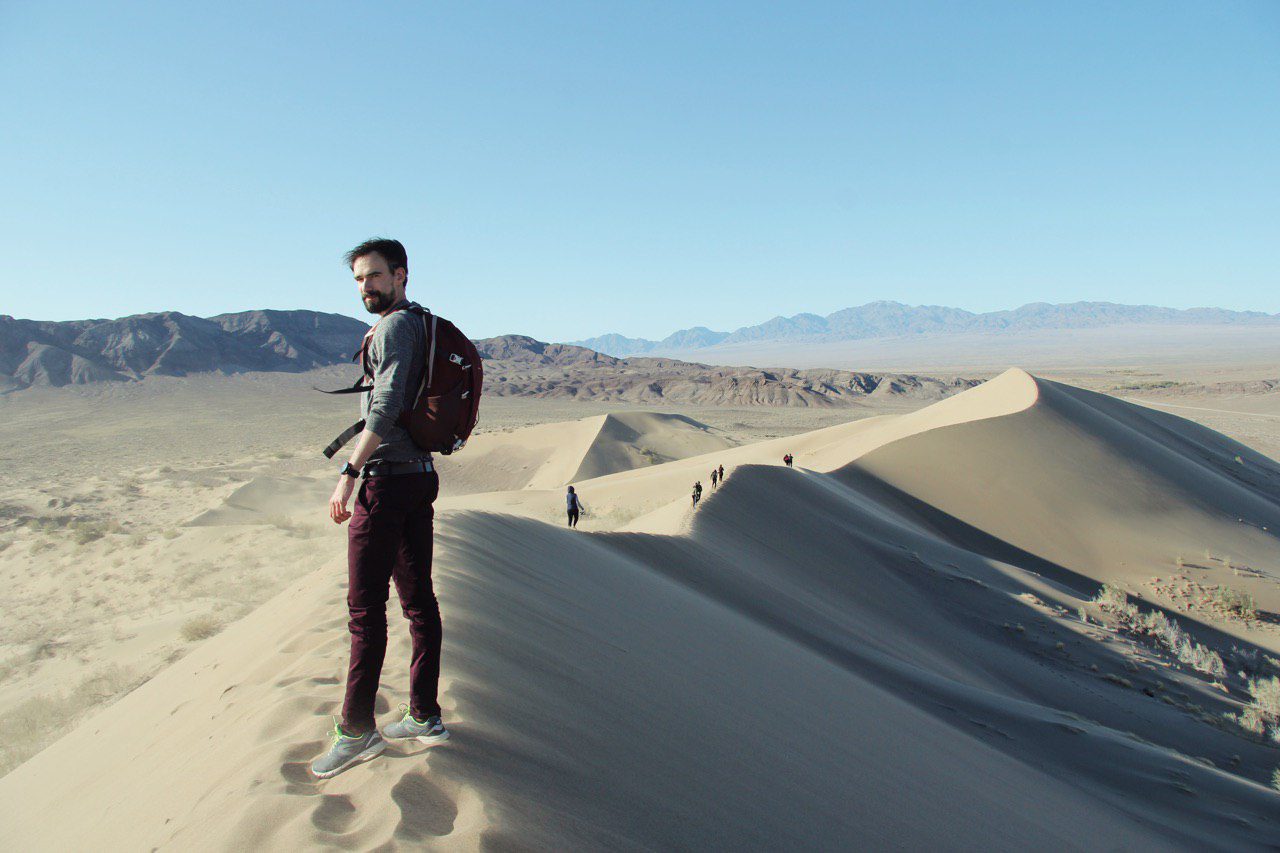 Would you like to experience sand desert without actually going to a desert? Then you might want to try Singing Dunes which is an island made of sand in the middle of a National park. It moves from place to place and changes its position every year. The special noise it makes it what helped create its name.
There is no public transport going there. You can a rent a car but a better idea is to hire a guide to find it (tours available from 30 eur depends on what is included in the package)
Butakovskiy and Crystal waterfall
There are many beautiful waterfalls around Almaty. Butakovskiy is the one that is easiest to reach from the city. You can take bus 29 or hike from Medeu through Kimasar gorge. It will take from 1 to 3 hours of hiking depending on your speed.
In winter it is called Crystal waterfall as it turns into a giant volume crystal and looks astonishing.
In the city
Although the city had been destroyed by strong earthquakes and sil (mudflow), it is still a beautiful green city with various places to visit.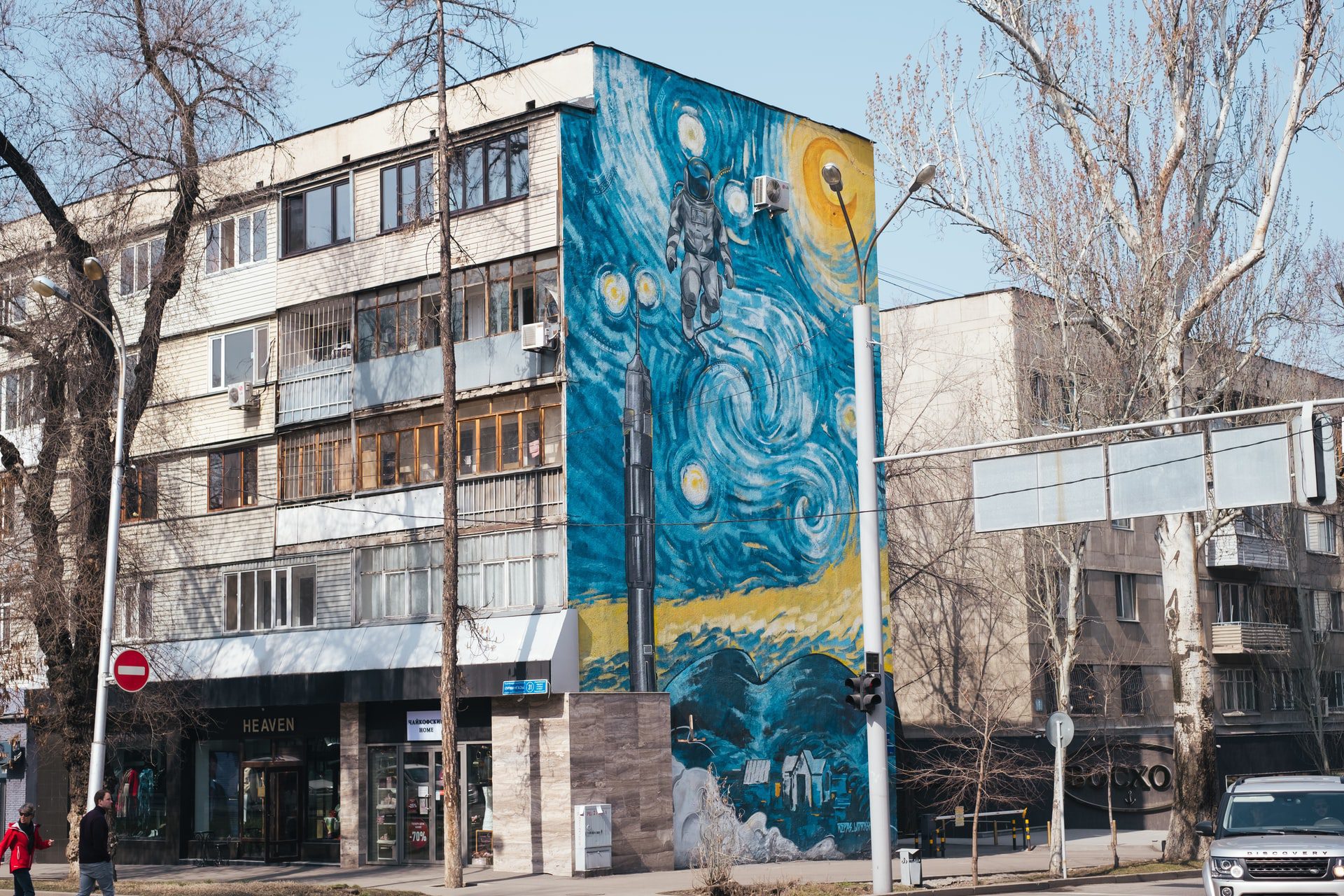 Kok-Tobe park
Kok-tobe is a popular uphill park with a city view from one side and a mountain view from the other. There is also a TV tower, beautiful mosque, zoo café, souvenir shops, roller coaster, photo shoot areas with traditional costumes and eagles plus many other forms of entertainment. The best way to reach there is to get a cable car from the city which only takes a few minutes (3 eur per ticket).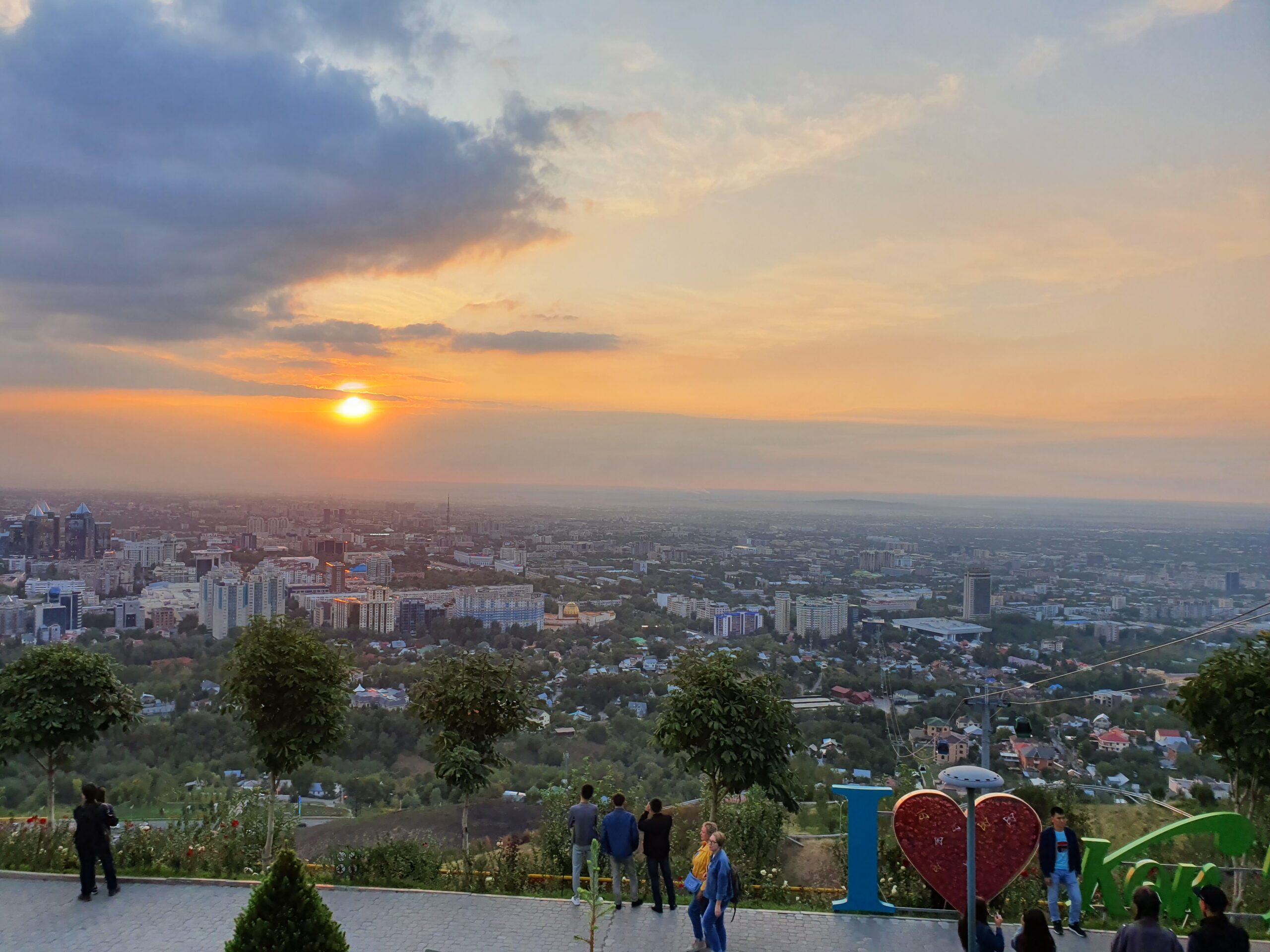 Central Park
Another popular leisure place with an artificial lake. Here you can get a boat for a photo shoot or visit the dinopark, aqua park and other activities. It is reachable by bus, trolleybus or metro.
Orthodox Church
Ascension Cathedral is the most impressive architectural masterpiece of the city. It's surrounded by a park and there is a public square and market nearby.
Central Museum
The Central State Museum is the largest in Almaty and oldest in the country. Here you can explore the history of Kazakhstan from ancient to modern times. There are also exhibitions going on. Entrance ticket cost between 1-3 euros.
Geological museum
The Museum of Geology of the Republic of Kazakhstan officially opened in September 1997. The museum is designed in the form of an underground mine working from a mine cage and consists of 3 halls where more than 2500 samples of minerals and rocks are exhibited. Such a unique design was thought out in order to give people an idea of ​​the mineral resource complexity of Kazakhstan.
Botanical garden
The Main Botanical Garden is a research institute with an area of ​​103.6 hectares and was founded in 1932. Almaty's arboretum contains a unique collection of thousands of plants from all over the world. The Botanical Garden is a nice area for a walk, picnics and jogging.
Folk Museum
Museum of folk musical instruments is a unique museums where you can experience playing different instruments. Ask the guide to accompany you to the game room and boost all your musical dreams.  At the entrance you'll be greeted by a holographic concierge in traditional Kazakh costume. All in all you'll see more than 300 different instruments including the ancient ones used for shamanism. You can also check for  events as the venue is used for concerts and festivals.
Main squares
There are two squares in the city where they hold public events for national holidays: The Republic square and Astana square.
The Republic square is the size of two football fields. It is surrounded by Akimat  (city hall) which used to serve as the Central Committee of the Communist Party. Another important object of the square is the Monument of Independence. It represents the history of Kazakhstan, each stage can be found on the semi-circle behind Stella. Stella itself is a Golden man on Bars (snow leopard) – endemic of Kazakhstan.
Astana square had been a main square of the city for over 70 years until they built a new bigger Republic square. However, it still plays significant role with many public events and concerts held there. It is surrounded by Manshuk Mametova park and the Ex Parliament building (currently Kazakh-British university) .
There are also two large pedestrian areas: Arbat and Panfilov street.
First President's Park
First President's park is an arboretum that covers 53.8554 hectares. It has an outstanding mountain view and is popular for sport, leisure and festival activities. It is located in the South of the city and has its own microclimate which is normally cooler than the average temperature in the city. You can enjoy the city view and mountain range from the view point. There is also a large singing fountain that makes a show every day from 8pm to 9pm.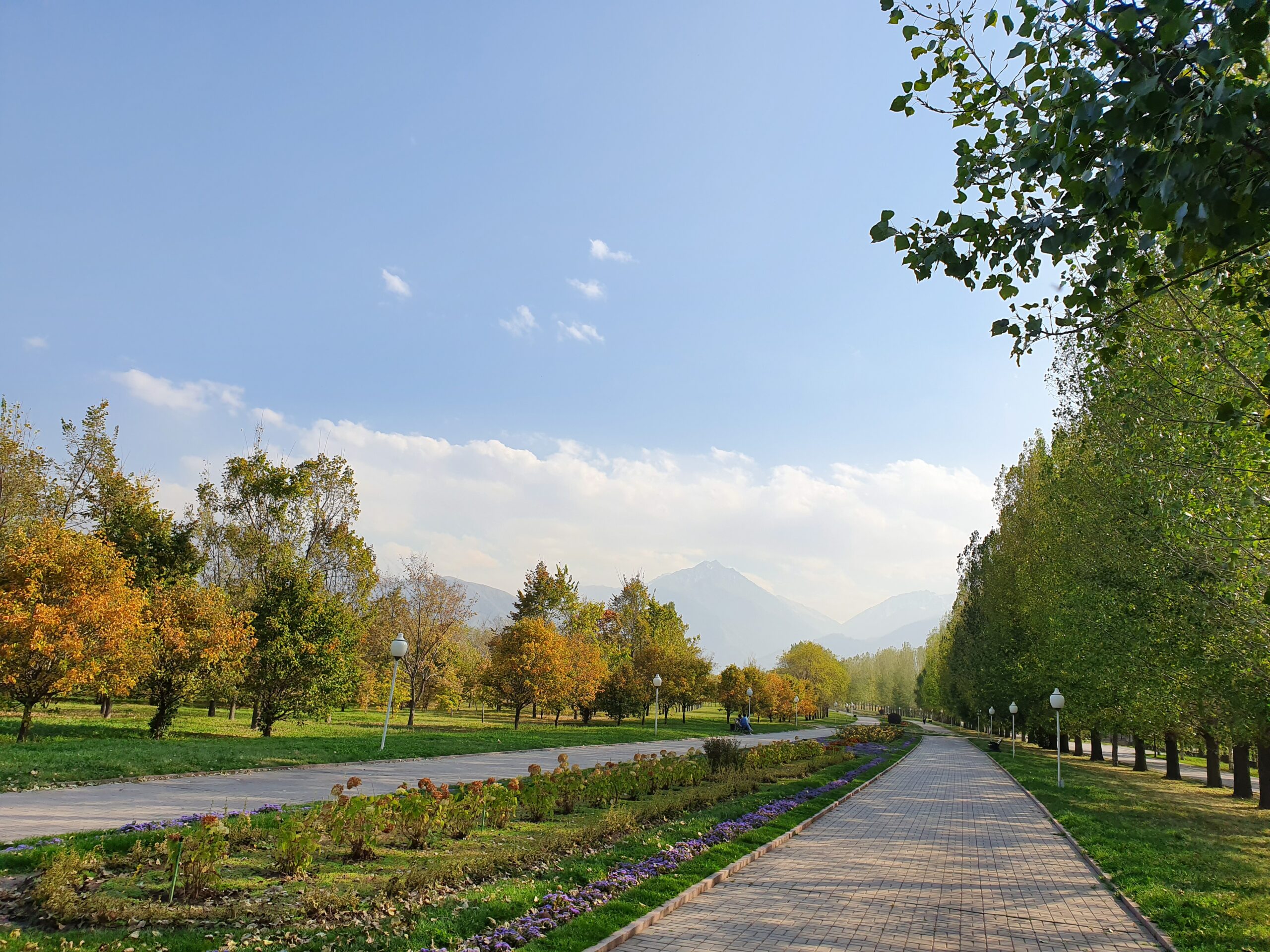 Communication
Almaty, like many other cities of CIS has a slightly different communication style compared to the rest of the world. You can't really search information on Google because many companies and services simply don't have websites. Even if they do have a website most of the time the information is not up to date. Many small businesses are run through Instagram. If you are looking for something, the best way is to type hash tags. For example, if you need sushi, simply type #sushialmaty or #flowersalmaty for flowers and plenty of options will appear. You will find a WhatsApp link in the Bio and you'll only need to send a picture of what you want and your address. This is the same for anything else: co-living, co-working, karaoke etc. Therefore, below in the descriptions you will find a link for Instagram accounts instead of website links.
Map
Another difference to know is that Google maps is not very popular. CIS countries are monopolized by Yandex and 2gis and in most of the cases you will get more accurate info there.
We recommend you get a local sim card upon arrival. It is very affordable in Kazakhstan and you can get nice packages for less than 10 eur with unlimited calls, messages and internet. All operators are more or less the same. The exception is probably Kcell, which is slightly more expensive than the rest but the quality isn't noticeably better. According to the locals the best providers are Beeline and Tele2.
Language
There are two official languages in Kazakhstan: Kazakh and Russian. People mainly use Russian and even when they speak Kazakh they mix it with many Russian words. Therefore, if you plan to learn a local language for your travel we recommend you to pick Russian. English also has an official status as a language of international communication. However, not many people are fluent or are too shy to speak in English.
Service
It is important to mention that in Almaty you can find any kind of service. You can easily get your computer cleaned or improve your device settings. You can find tailors, record your songs or create your art and even crown. In every district you'll find a small shop for whatever service. This is the feature of Central Asia in general. The case is true for South Kazakhstan, Kyrgystan and Uzbekistan.
The cost of living in Almaty
Accommodation
Accommodation expenses in Almaty vary greatly, depending on the place and type of apartments you want to rent. There are popular hotel chains such as Marriot Group, Rixos hotels, Hilton Group,  Ritz Carlton, Wyndham Hotels and Resorts etc. Prices are between 70 and 300 eur per night depending on the room type. It is a good opportunity to use hotel reward programs.
Apartments are available from 25 eur per night. Long term contracts will make between 500 and 2000 eur per month for 1-2 bedrooms apartment depending on the conditions. Apart from well known platforms such as airnbnb and booking, you can also check local sources: https://krisha.kz/ and https://www.olx.kz/ Unfortunately, they are available only in Russian for the moment.
Hostels are available from 5 eur per night. There aren't too many options however. Also, co-living culture is raising the city with monthly fees from 250 eur.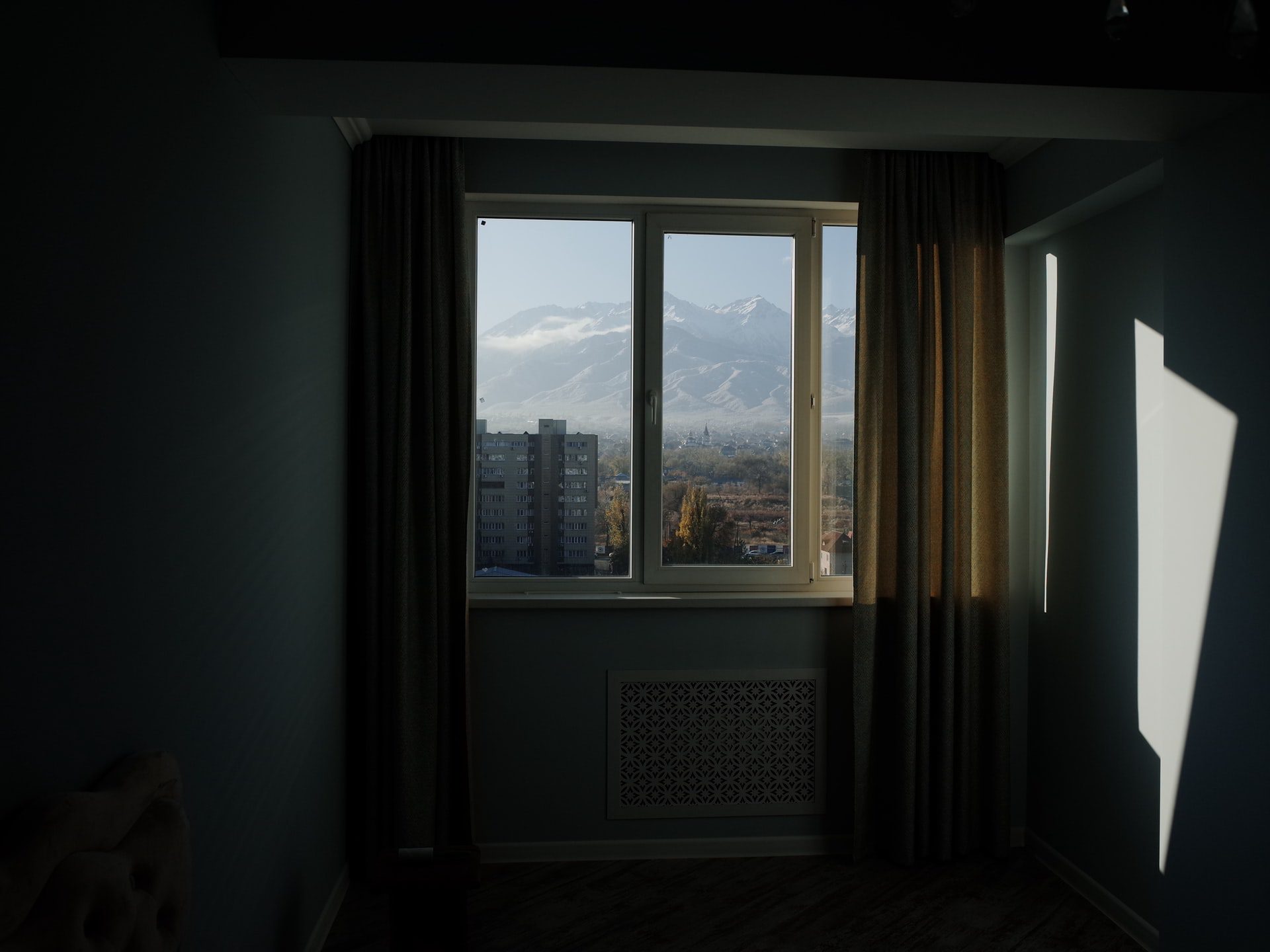 Food and beverage
Food is affordable and various in Almaty. Apart from Central Asian cuisine, you'll also get Chinese, Korean, European and American meals. Unfortunately it's not a great choice for vegans and vegetarians.  Delivery services are also available.
Obviously, it will depend on your tastes but here is the average range per person for 2 course meal+non alcoholic drink:
restaurants –25 eur,
cafes – 15 eur,
canteens – 4-8 eur
Some posh areas in the city may charge higher prices but living on a low budget is completely possible when it comes to food costs.
Average prices for alcohol in bars and restaurants are the following:
wine -6 eur (per glass),
vodka – 5 eur,
beer – 2 eur,
cocktail – 7 eur.
Home cooking is a great option. Bazaars & supermarkets offer fresh fruits, vegetables and meat which will help keep your expenses on an appropriate level and stay healthy. Summer is the best season because everything is rather cheap and fresh. Many restaurants and cafes have menus on their websites so you can check the price beforehand.
Websites and Apps for Food delivery
Many cafes and restaurants have their own delivery services. As mentioned above some places don't have a website or App listing. Instead they run delivery services through the Instagram App (you'll need to use hash tags, for example, #sushialmaty )
Traditional food
National food in Kazakhstan is meat based. If you ask locals they surely say you should try horse meat. However, it is not very representative because this is something they don't often eat. Maybe for family occasions, weddings and other events, but definitely not on a daily basis. Kazakhstan is a multinational country, therefore the average food is quite various and represent meals of nationals living in Kazakhstan. Mainly Central Asian and Ukrainian.
Places to taste traditional meals
In this point we will nicely surprise you with the news that it is possible to taste traditional meal for any budget.
Restaurants like Zheti Kazyna, Navat, Jeryuk, Rumi, Kishlak, Tubetyeka will serve you a 2 course meal for around 10 eur per person.
Here is the sample of a menu for your overview https://plov.kz/ru/almaty
Also, there are many canteens where you can have a 2 course meal for 2 eur. Kaganat, Darstarkhan, Tagam, Lanzhou, Uzbechka, Shafran. For example, Kaganat canteen chain is quite popular in Almaty. It works 24/7 (except for a break between 5 and 6 am) and provides tasty, simple food with reasonable prices.
Talking about street food we would suggest you try samsa (20 euro cents). It is a pastry with various fillings like cheese, chicken and meat.
The second street food is a wrap with meat and vegetables similar to Turkish doner or greek gyros (1 eur).
Special food
Vegan and Vegetarian food is not very popular in Almaty. However, this is worldwide growing trend, the same in Almaty. The industry is growing and by the time you reach the city the situation might change. Here is the shop where you can find healthy food for vegans, gluten, sugar free menu.
Transport
There are many taxi applications and it is quite affordable (most popular is Yandex, Indriver). The average fee is less than 5 eur.  Also, if you want to rent a car – there are car sharing services ("any time", with flexible plans for any occasion) and in warm periods of a year you can rent a municipal bicycle, or electro vehicle. You can find stations all over the city.
Public transport is not well developed but in a case of centrally located accommodation it can be convenient. In the metro you can pay by card, coins, cash or use paypass to go through the tournikets (80 kzt per ride, approx, 0,15 eurocents). A monthly public transport pass is 15 eur. There are buses, trolleybuses and metro as means of transportation.
There are also intercity lines to connect with smaller cities/villages. However, it is not easy to check the schedule and rely on accuracy, therefore many locals and tourists stick to Taxi Apps.
Almaty is a nice place to walk especially in the old center of the city.
Transport to other cities of Kazakhstan
Kazakhstan has improved the train network and the stations, allowing visitors to visit all major cities effortlessly. The tickets can be purchased online via the monopolist railway company. Also, domestic flight are available (see the links above).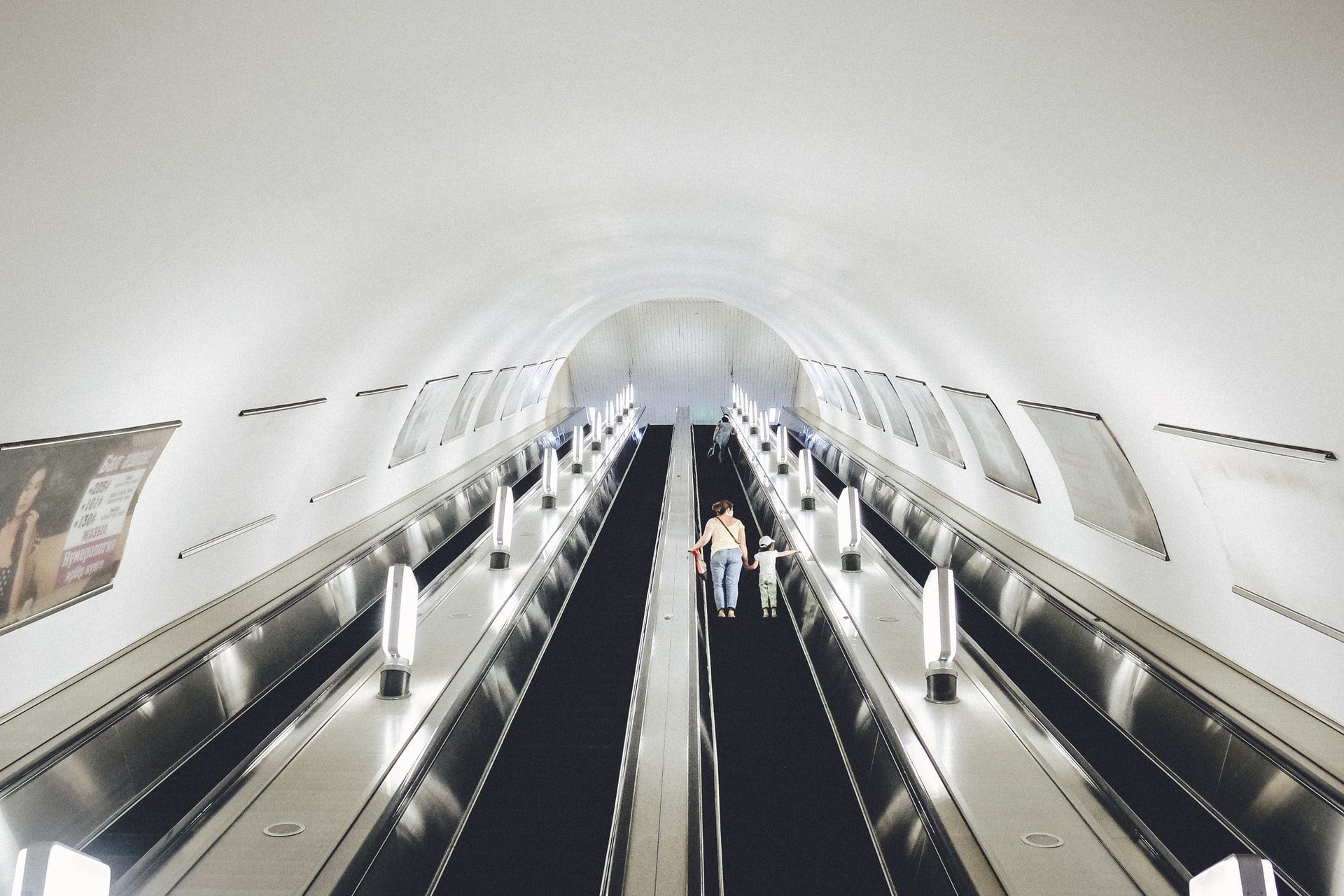 Visas
Citizens of 54 countries can stay for up to 60 days without the need for a visa. However, if you will be staying for longer than 60 days, you will need to apply for your visa in advance. Citizens of some countries may apply for an electronic visa (e-visa), the requirements are here .
In case you don't qualify for these, we researched a way to get in. You can apply for a Russian or Kazakh language school. The average price is about 1000 eur for ten months which is 2 semesters and about 300 hours per semester. Here are the list of schools that provides such courses with visa/invitation sponsorship:
Having travel and health insurance will help you if something comes up and make your life easier while travelling. Make sure you check digital nomad insurance providers like SafetyWing, in order to be sure they understand your lifestyle and its needs.
Locals
Kazakhstan is a multinational country. Many nationalities were deported during the world wars and before. Therefore you will also meet Russians, Koreans, Germans, Polish, Uigurs and all central Asian nations.  The country is home to over 18 million people and the vast majority live in the biggest cities such as Almaty, Shymkent and the capital Astana (Nur-Sultan). In fact, in the Kazakhstani passport there are two lines: one for citizenship and one for nation in order to keep the identity.
Kazakhstan belong to CIS (Commonwealth of Independent States or Post Soviet countries) which defines the typical mentality. It is less noticeable in Almaty as it the fastest developing city among other post soviet cities. However, the common features are the following: focus on making a family before a certain age, respect and care to elder adults (low amount of pensions), narrower understanding of privacy and space, women will expect you to pay the bill at restaurant.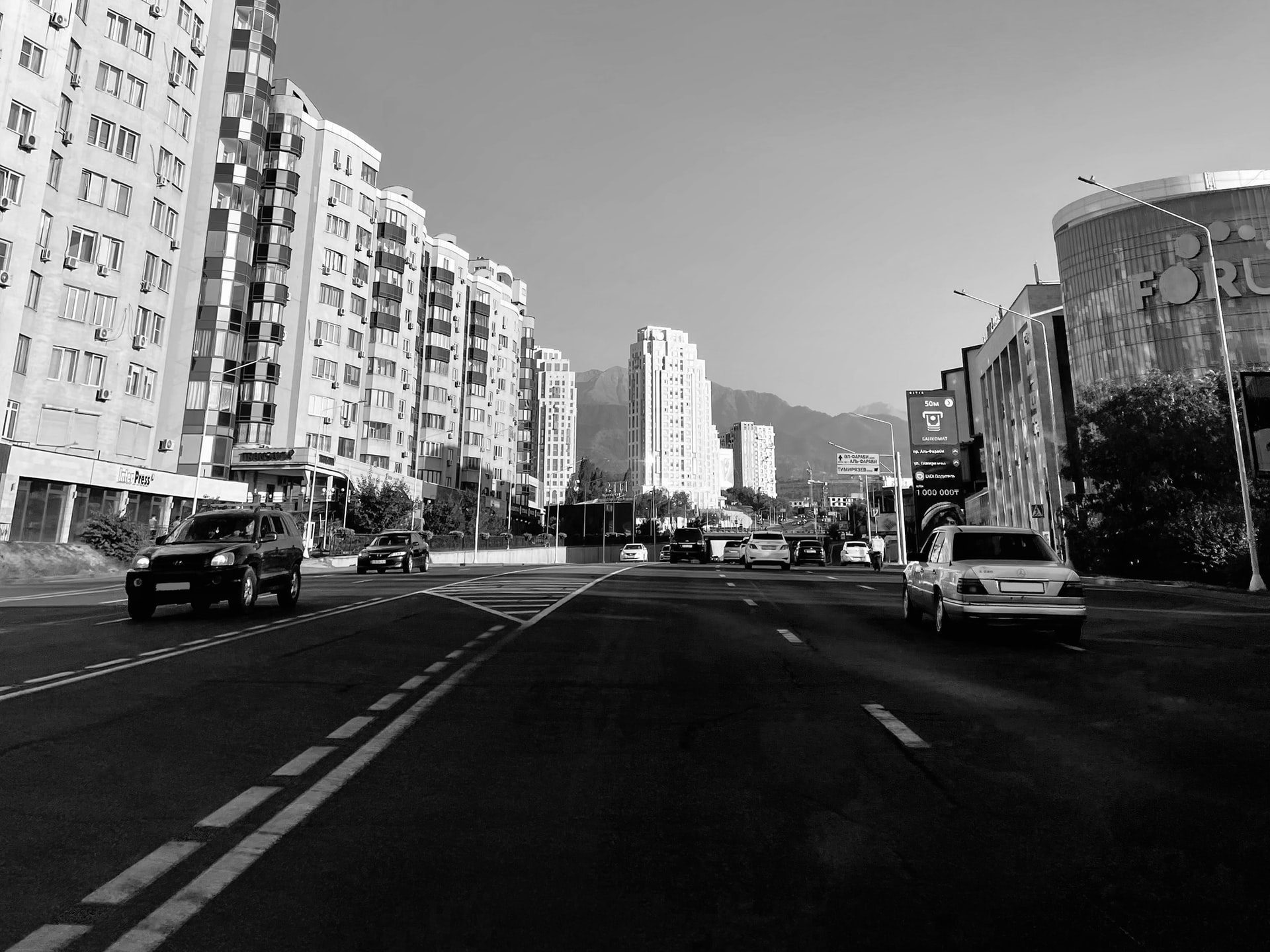 Service
Service quality differs from industry to industry. In general, the service level is much higher in Almaty compared to the rest of the country. It is good in restaurants and brand shops but quite poor in cafes, markets, train stations and the airport. Mainly because locals don't really speak in English and also thanks to soviet mentality, which means talking straightforward without being tactful or using polite forms.
Money/exchange
It is quite convenient and you can exchange almost everywhere. It is better to do it in exchange offices and rates in banks are a bit lower than in city. There is also a great variety of currencies you can exchange.
The national currency is the tenge KZT and at the moment 1 eur equals about 500 tenge
Wi-Fi
The internet speed and stability is considered to be great for travellers in Almaty. Hotels normally have good quality internet. At the same time almost all apartments are equiped with wi-fi routers. Most cafes have wi-fi but maybe not a high speed everywhere. There is no free wi-fi from city or governmental bodies, therefore it is good to have a local sim card with mobile data.
Co-workings
Here is the list of co-workings to be considered as office conference rooms for digital nomads in Almaty.  The price differs depending on the location and other conditions but most of them offer a good speed of internet, meeting rooms, tea/coffee and sometimes interesting events.
List of travel agencies to book your safe trips and hiking
Pros and Cons living in Almaty
Advantages
Beautiful landscapes and hiking/mountaineering activities can definitely break your routine with fresh mountain breeze and scenic views. Many are relatively close to the city and very affordable or even free.
Food variety. Sometimes when digital nomads are traveling to a new destination similar food can be annoying, although they are tasty.  This is the definite advantage of Almaty. You will find everything here: central Asian, Chinese, European, American, Korean etc.
Prices. Average cost of living in Almaty should not be more than 1000 eur. Obviously it will depend on how you set up your routine. Nevertheless, considering living in central located 1 bedroom flat, eating out 3-4 times a week, going out on weekends, doing some sport and mountain activities can cost you this amount.
Internet connection is a crucial point when making a decision about a destination for digital nomads. As described above, there is no problem with good speed connections in Almaty.
Entertainment. Apart from mountain activities, there are plenty of other activities for a very affordable price: bowling, karaoke, cinema, theatres, concerts, escape rooms etc.
Safety. It is relatively safe in the city. You don't have to worry about your bags while using public transport or taxi's when receiving change. However, it can be dangerous regarding gay tolerance issues. We will give more details in the section below.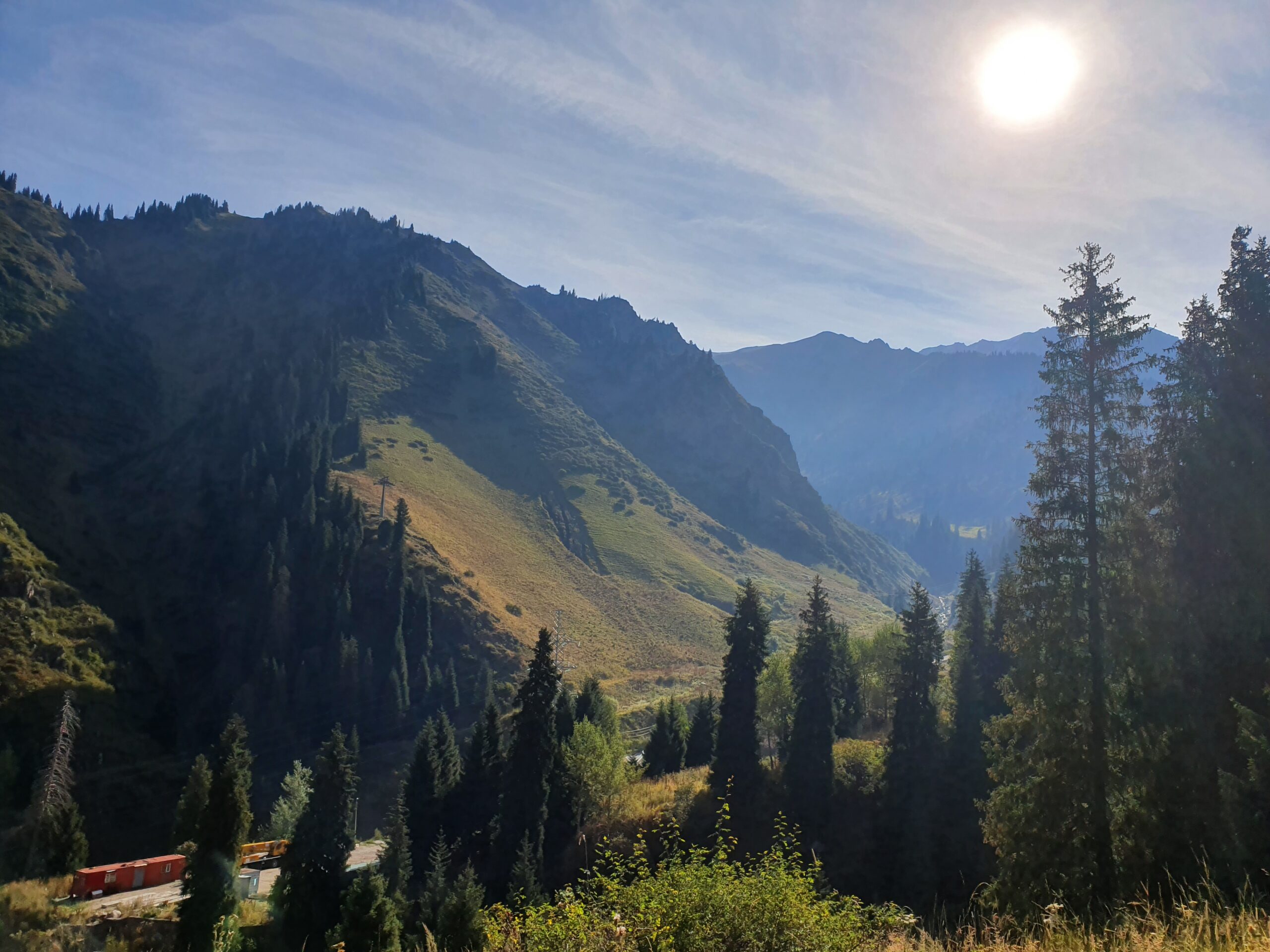 Disadvantages
Public transport is not well developed in the whole city. It is easy to get around but only in the city centre. The bus schedule is not always accurate and reliable. However, this can be easily solved by ordering taxi.
Pollution: The city has a good mountain breeze at the South part of the city. Due to lack of public transport locals use cars and taxis that produce a lot of smog. On top of that the city is located in the valley surrounded by mountains, which keeps the smog inside the circle. The smog concentration is under 60 AQI (air condition index) which is still in healthy norms. However, we do not recommend you to stay at lower parts of the city.
Language. Even though most of the city signs are available in three languages: Kazakh, Russian and English and all three languages considered to have an official status in the country. Many people don't speak good English, except the young generation. Many websites are available only in Russian, considering that small businesses use Instagram instead as a channel for their sales, therefore it is not convenient even to translate.
People. Although locals are very friendly and welcoming and they will make you speak Russian in less than three months there is an obstacle to make friends among locals. Due to the economical situation in the country most of them run business among their full time job or work in two or more places. Also, they don't have much travels experience and that can be tricky to discuss at some point.
Poor expat community. There are expats in Almaty. However, the community is not big enough to make friends from the circle of people with the same values.
Tolerance.  Local community is not tolerant and inclusive regarding LGBT and same sex marriage even though it is not against the law in Kazakhstan. They are tolerant to all types of nations and races, expect when afro Americans are dating Kazakh women.
Also Almaty is not friendly for people with special diet. There is lack of choice for vegans/vegetarians and those who seek for gluten/sugar free food.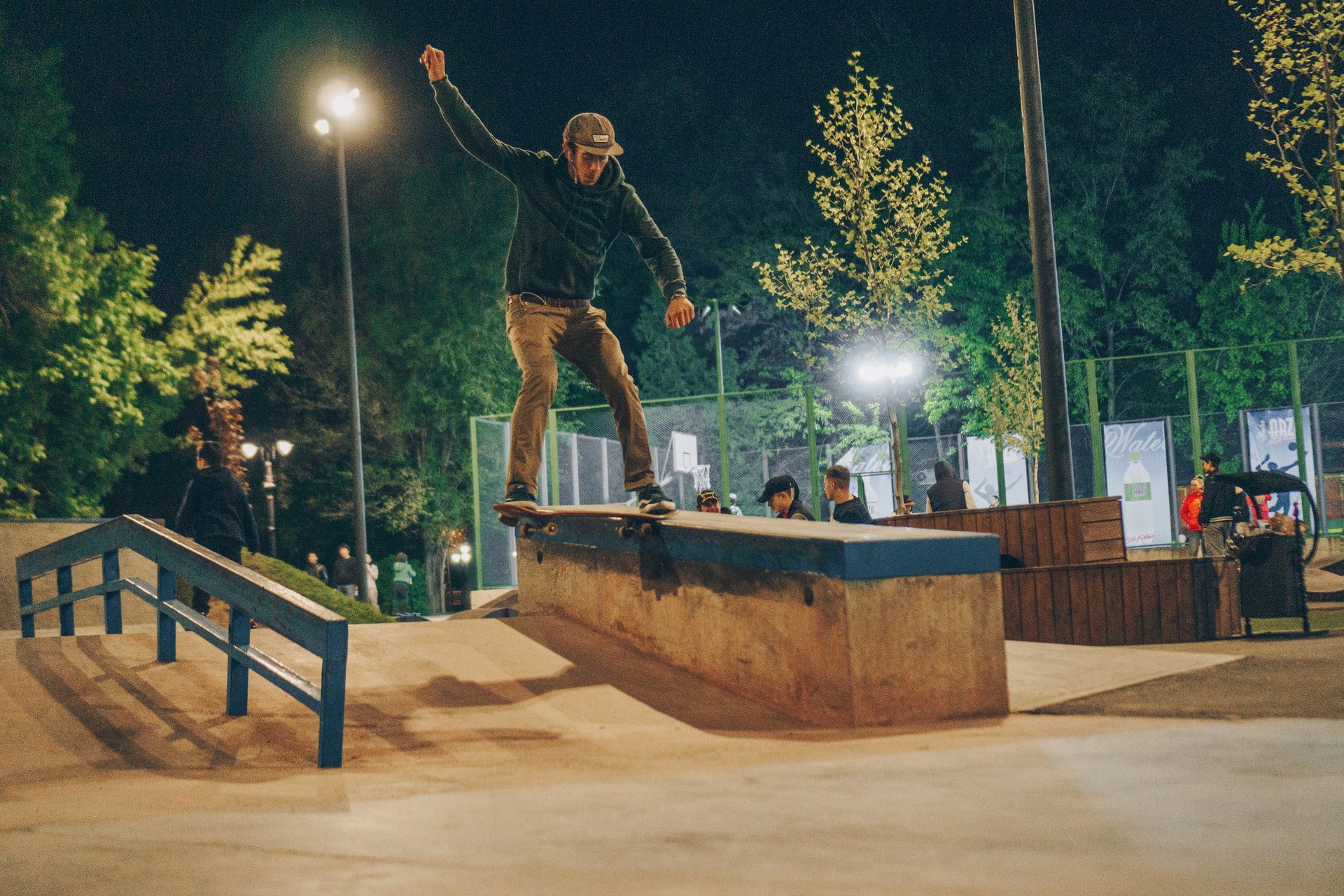 Other things to see in Almaty.
Arts and Culture
Almaty is rich for cultural spots . There are over 15 museums (art, music, geology, history and etc.), more than 10 theatres (opera and ballet, and other) as well as a handful of historical monuments around the city. Almaty has a nice Opera and ballet theatre, so you can enjoy the most famous plays on scene.
Hidden gems of Almaty
We would like to give you a list of places which are not known even by locals or at least not appreciated as a landmark.  However, there some non-touristic, not popular places, that we would like to share with you:
University campus with outstanding mountain view. It has more than 30 000 inhabitants, 3 tennis courts, football fields, nice green areas for a walk and tasty canteens at a very affordable price.
Not far from Shymbulak ski resort, in about minutes walk there is a park with memorial for Alpinists who left their lives in the mountains. Each of them has a unique story, that helps to discover more about local mentality and spirit. The place is open and free of charge.
Ice rink Medeu is a popular leisure place for locals and tourists, however, not many people know about underground Church just below. If you are lucky to meet a priest there, you will be entrained by the history of such a unique place. Accessible by public transport (bus #12) or by taxi (around 3 eur).
Central Asia is a country of nomads. They always kept moving and lived in portable houses – yurts. Therefore, it might be surprising to see a stoned castle that reminds you of a medieval European fortress. The secret behind it is a romantic Kazakh man promised a castle to his girlfriend and he made it himself by carrying the stones from the mountains around. Only a few people know about the place. The ones who know use for their photo/video content. The place is free of charge.
In a case you want to visit a real central Asian castle there is one 40 km from the city. It is a historical town which was built for movies. It is currently used as a place for photo/video content. It is a good place to feel the spirit of medieval Central Asia. There are also traditional clothes and other requisites for photo/video shooting. There is no public transport going there. You'll need to hire a car or join a group planning to shoot there.
Other places to visit and activities around Almaty:
Theatres, Ice show
Circus
Amusement park
Horror park
Dino park
Rolecoasters in Kok-Tobe
Baggi riding
Paragliding
Air Balloon
Horse riding
Fishing
Bowling
Cinema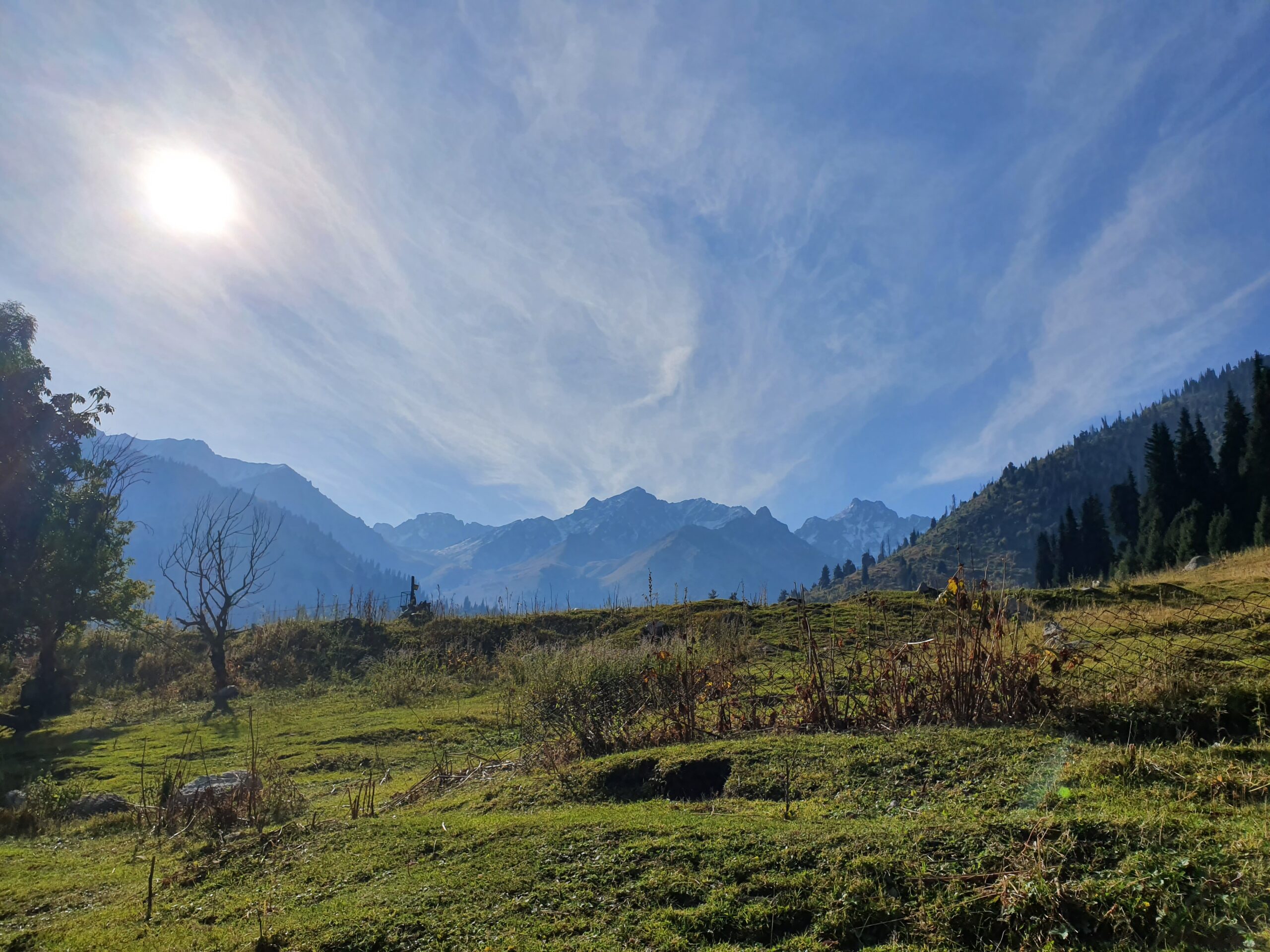 Conclusion
Almaty is an unexplored destination. It is a nice place for those who like nature, hiking or winter sports. It might not be a place for a long term stay for digital nomads as it's a landlocked country and there aren't convenient flights to the rest of the world, except central Asian countries. However, it is a place to try new types of food in cozy lounges and enjoy a green city with amazing mountain views. It is a good city for those who cannot decide if they like big cities or prefer to stay in nature. It is not the capital, but still the largest city in the country and often described as a cultural capital of Kazakhstan. At the same time it offers multiple options for a day trip, so you can escape to the nature.