In recent years Colombia has become extremely popular with digital nomads thanks to a combination of an affordable cost of living, vibrant lifestyle, and good Wi-Fi. As a result, coworking spaces and other facilities for digital nomads have been popping up rapidly, especially in major centers such as Bogota and Medellin.
The Colombian government is also looking to take advantage of this rising popularity by welcoming more digital nomads into the country and encouraging them to invest in the economy. This is the aim of the new Colombian digital nomad visa which will be open for applications from October 2022.
About the Visa
Up until now, digital nomads wanting to base themselves in Colombia have had to apply for a standard 90-day tourist visa, which can be extended for a further 90 days. This new visa will allow digital nomads to stay in the country legally for up to two years!
The requirements are straightforward and easy to meet.
You must have a

valid passport

that is valid for the full time of the visa plus an additional

three months

.

You must have

proof of your digital nomad status

. This can be a letter from your employer explaining the work that you do for the company and the level of your remuneration. It must be submitted in

Spanish or English

. Freelancers are also eligible if they can show that they have a stable income through regular freelance work.

You must provide

recent bank statements

demonstrating that your income is at least equivalent to the minimum wage in Colombia, which is

$684 per month

. This is a much lower margin than in other countries, such as Costa Rica, where you need to demonstrate around $3000.

You must have

international health insurance for the duration of your time in Colombia. Make sure you check the nomad insurance option from SafetyWing. It's made specifically for digital nomads by digital nomads, who understand your lifestyle and your needs.
Other details about this visa are yet to be released, such as whether you will be able to bring dependents with you, and whether there will be options to extend your time after the initial two years.
The government has also promised that the visa will encourage digital nomads to start businesses in digital technology in Colombia, but it is not clear what the incentives will be. It seems likely that the visa will include permission to open a local bank account. It seems possible that those who successfully open businesses may have options to fast-track to a Colombia Investors Visa. But there are no firm details on this yet.
Watch this space for details as more information is released.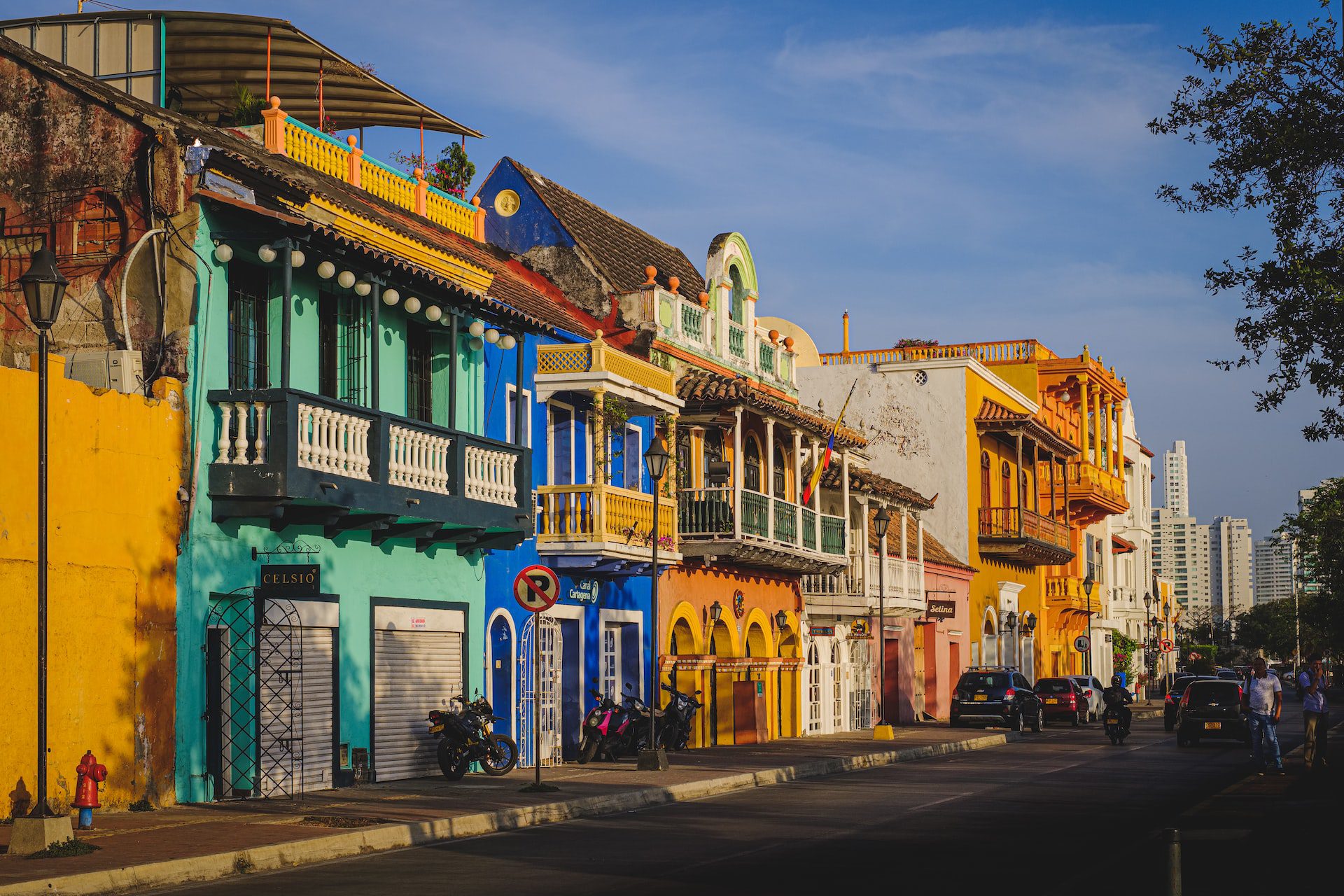 Why Choose Colombia?
Why are digital nomads starting to choose Colombia as one of their preferred corners of the world (in addition to the excellent new visa)?
Low Cost of Living
Colombia is one of the more affordable countries to call home in South America and Central America. If you make sensible choices – and don't decide to call a 5-star hotel home – you can live in desirable cities such as Bogota and Medellin for $500-$1000 a month easily. The US dollar can currently buy 4,000 COP (Columbian Pesos) and has strong buying power in the country.
Vibrant Culture
Colombia has a relaxed and welcoming nightlife where you always feel welcome, but it is also one of those cities that never sleeps, with something fun to do no matter the day or the hour. This appeals to many digital nomads who don't always work sociable hours.
Of course, you will also find some of the best coffee in the world in Colombia, and there are plenty of coffee shops where you can enjoy a cup and use the Wi-Fi.
Same Timezone as USA
While we might talk about unsociable hours, Colombia is actually in the same timezone as the United States, which can make scheduling work calls, or even finding a good time to talk to family, much easier than when you are 7-10 hours displaced.
Beautiful Countryside
Colombia is home to many natural wonders that are well preserved and accessible to tourists in an environmentally conscious way. Just in the region of Bogota, you can visit Tayrona National Park, San Andreas Island, the Tierradentro Tombs, and the Sanctuario de Las Lajas.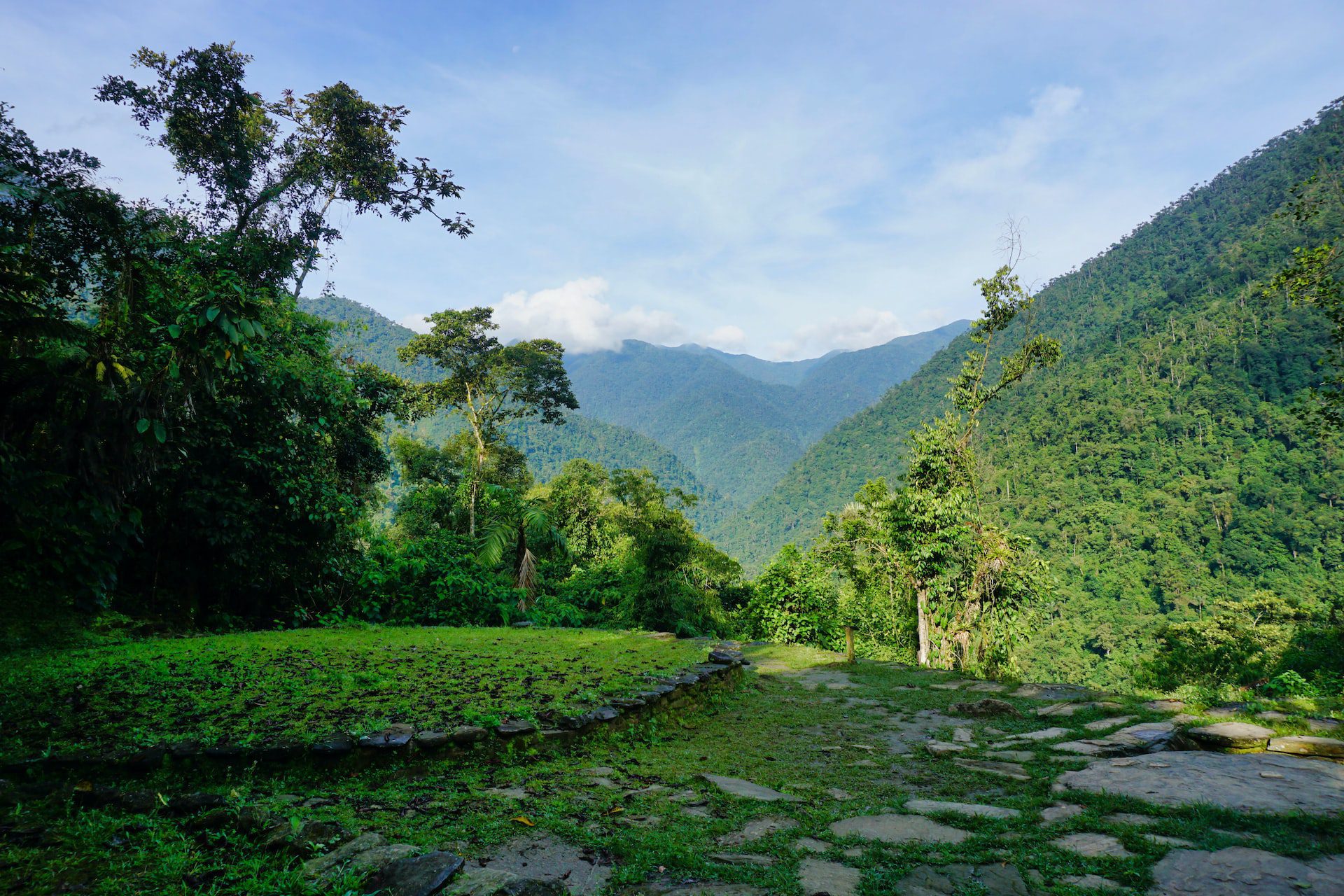 Good Facilities for Digital Nomads
Colombia is not only a hotspot for digital nomads, but it also has a thriving community of local digital entrepreneurs. This means that there are great services for overseas workers and locals looking to access overseas markets.
You will find affordable and well-equipped coworking spaces that also house small businesses that aren't yet ready to rent their own premises.
Good Weather Year Round
Summer, Autumn, Winter, or Spring, you can expect temperatures in Columbia to be between 17 and 25 degrees Celsius. Not too hot but not too cold. There are rainy seasons in April and May and September to November, but these tend to mean sunny days with bursts of rain, so you are unlikely to ever have your plans completely washed out.
Where to Stay in Colombia
When setting yourself up as a digital nomad in Colombia, it's not all about the capital Bogota, though that is a great place. There are several nice cities that you can use as a base.
Medellin
Medellin is actually more popular than Bogota with digital nomads in Colombia and some will argue that it is one of the best cities in South America, period. It is a decent size with 3-4 million people, but it is a green city with mountain views and lots of hiking opportunities. There are lots of coworking facilities and you will meet plenty of expats in the city who are sharing your experience.
Bogota
Of course, Bogota also makes a great base and is one of the best places if you want to be connected to flights to the United States and the rest of South America. Those looking for the modern amenities of a big city will not be disappointed, and the nightlife is beyond hot. While there is a strong expat community, in a city if 11 million people, you'll definitely feel like you are living among the locals.
Read our complete guide to Bogota for digital nomads here.
Cali
Cali is one of the more expensive cities in Colombia but offers an excellent cost of living in return for your investment. Many foreigners steer clear because it is in the south of the country, which has a reputation for being violent. But Cali has gotten much safer in recent years and is now the kind of place where you will find high-end coffee houses and yoga studios.
Pereira
This city is called mini-Medellin, which should give you a pretty good idea of what to expect. It feels like a bit of a hipster city because of its relatively small size, but you'll still find great working facilities, good services such as gyms and yoga studios, and a pumping nightlife. There are also plenty of mountains and national parks in the surrounding area to explore.
The Verdict
Digital nomads looking for an affordable cost of living with a high quality of life, and who are fascinated by South American food and culture, will definitely enjoy spending some time in Colombia. 
And now is your chance! The new Colombia Digital Nomad Visa, which will be available from October 2022, means that you can spend up to two years in the country without worrying about your visa status.
The predicted influx of digital nomads that this will encourage will probably only make Colombia a more desirable destination.