If you're still working on your deadlines around the holidays, just stop. We know it's a pressure to finish that thing you haven't had the time to do earlier, but trust us, someone will understand. Christmas is coming, we're supposed to take some time off.
As digital nomads we don't always get to spend Christmas with family or friends, surrounded by traditions we know so well, so we'll look at some things to cheer you up and get you in the spirit, so you can relax and recharge.
We all know it's hard to be away from family sometimes. However, if you've lived as a digital nomad for a while, you've probably gotten used to being away from your loved ones. Yes, being away from them during the Holidays is different. Whether you are living your life as a digital nomad in a remote digital nomad community or if you're locked down where you and your family are at the moment, we've got a few ideas for a way you can make it a jolly holiday and enter 2022 on a peace-filled note.
Meet other digital nomads in your community
As you take part in social events in the community you're a part of right now, you've probably already met a bunch of people or at least get to know them from afar. It's time to do that if you haven't already.
People who are digital nomads say networking communities remind them of 6th grade or high school because it's nice to meet and share ideas with people who have a similar lifestyle. Holidays can make it even better, since long nights lead to learning about all kinds of Christmas traditions from all over the world.
There's a good chance there's already a few online communities of digital nomads and probably even remote workers. So why not join them and have the time of your life?
You'll find whatever you're looking for, whether that's more fun, relaxed time, or entrepreneurship ideas. You might find some online groups you can join, but there might also be posters around the area where you're based with events going on. Don't forget to make sure you're meeting pandemic regulations wherever you are, whatever the event.
Invite your family over for a video call
You might find it hard to be far from your family during the Christmas holidays if you are used to big family gatherings and Christmas food and rituals.
You can still make up for the lack of closure you're feeling right now by planning a last-minute video call with your family. You can even impress your family with your new cooking skills (on the minute too) by making some of the foods you used to eat at home. Sharing your thoughts with them, and maybe even your plans for the future can turn into a breath of fresh air for both of you.
To make the most of your virtual get-together, open up the Christmas presents each of you got. Even if you haven't been able to send them something yet, you can find some digital presents for them online where all digital nomads go, which is online. The options are endless, from tickets to online events to virtual certifications – for example, if they like animals, you can make them the virtual owner of a pet by adopting one and taking care of it.
Get your hands on the phone, get your calendar out, and schedule that video call. Here's a tip: if cooking big meals and not being able to share them will take you down, don't worry about it. Of course, you can share it with a neighbour, or even in the pub with the other digital nomads you'll meet?
Look up online activities like society games
You can sync with your friends and other digital nomads to have some fun on Christmas. Social games or any other type of game can be a great way to start a conversation and see where it goes.
You won't even have to search too much because there are so many people playing online games. In case you can't find someone to do it with, you can ask your family if they want to do it with you. This way, you can do two things at once: spend time with your family and have fun while you're away.
Take a quick trip near where you are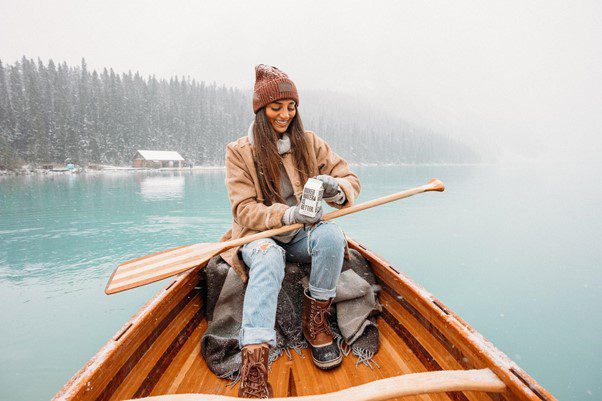 Do you like going on road trips? It might be time to rejoice with some Christmas carols in the background of your car and lights along the road. Start by making a short plan for where you're going.
If you live in a place with a lot of social options, there will be plenty of places to visit nearby, and suddenly your day will be gone. From Christmas markets to open museums, there's sure to be something for you, even if it's just the experience of going on that Christmas roller coaster you've been thinking about doing for so long.
How about if you live in a lonely, isolated area with no social life? Don't worry. We're sure you're a creative individual who can come up with many ideas for yourself, but here's something you could do: hop in the car and see where it takes you. You don't even have to go anywhere fancy. If you just circling around, you might even find some sweet spots where you least expect them.
You can take a walk somewhere nearby, or even go for a hike if you have the opportunity, if you feel like your digital nomadic lifestyle has put you on the road enough. Maybe you can even enjoy some sports for a few hours, like swimming, tennis, or any other related things, just like hiking. In order to pull this off, you have to move out of your comfort zone and still feel like you're celebrating.
See what's happening in your community
You know what they say, it's nice to make someone's holiday a little better. Most likely, you wouldn't need anyone to tell you that since you're already so kind. But have you ever thought about sharing these moments with people who need someone there?
Thousands of elderly people or children without families would be happy to spend the holidays with someone, just knowing someone is there reading to them or sharing hot chocolate with them. If you were that someone, imagine the joy you could bring to their lives.
Is there a way to do it?
Look for online NGOs and groups that share events around Christmas. In case you can't find one close to you, contact these NGOs and ask if you can spend a few hours there over Christmas. Activities like this will not only make you feel good about yourself, but bring a lot of light into your life, give you some ideas, and help you stay grounded, as you go through your digital nomadic life.
Take a few moments for yourself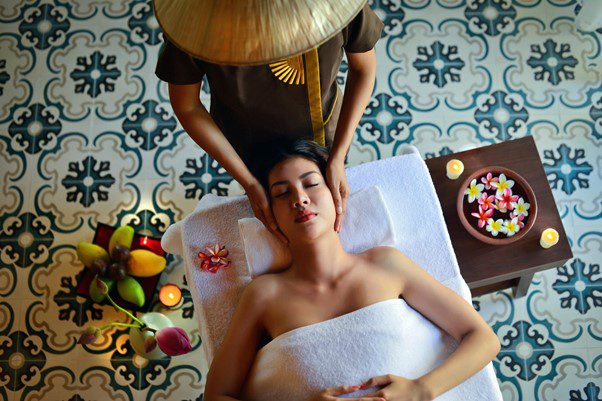 You can always just take some time for yourself – many philosophies emphasize the idea that spending some time to yourself, being in peace with yourself, being attentive to how things went for you, is a great way to feel better and more aligned with yourself. With this perspective, you'll be able to decide what to keep or change in the close future.
What could you do?
Being a digital nomad means you're used to living on your own, so these days have to be about reconnecting with yourself. Living in the moment while still feeling like you're having fun. If you're looking for something different, book yourself something nice (for example, a hotel for one night or for a few days and enjoy all the services) since you've worked so hard this year. If you can't find any hotels near you, try to find websites where you can exchange places with someone nearby.
The Verdict
No matter where you are, or whether you can't go home for a traditional Christmas with your family, it's helpful to remember that nowadays you can feel connected on a tablet. Even when you're stuck in your house, you can still do a lot of fun stuff. We've been through a lot recently, but if there's one thing we should've learned by now, it's to enjoy the little moments. So this year, remember that and have a Merry Christmas!