Over the past decade, many Digital nomads have been flocking to Asia. The vast continent has everything to offer! Beautiful landscapes, low/(er) cost of living, friendly people, a very rich history and fascinating cultures.
These items check out on many Digital nomads' lists for choosing a destination. Afterall, they left the 9 to 5 life to enjoy what the world has to offer, from beauty and experiences.
Digital nomads are essentially remote working travelers. They are either entrepreneurs or employees who are doing their jobs online, while using the whole world as their office.
Many countries in Asia are among the top "offices" for digital nomads. In every "top destinations" list you will find several Asian countries and cities; however, two countries in particular are favored by digital nomads, these are Indonesia and Thailand.
As the digital nomadism lifestyle is consistently growing, several countries around the world launched a dedicated visa for digital nomads. While countries in Europe, the Caribbean and even the Middle East are competing on making the procedures easier for nomads, Asia is yet to enter the arena.
Indonesia is expected to be the first Asian destination to offer a digital nomad visa.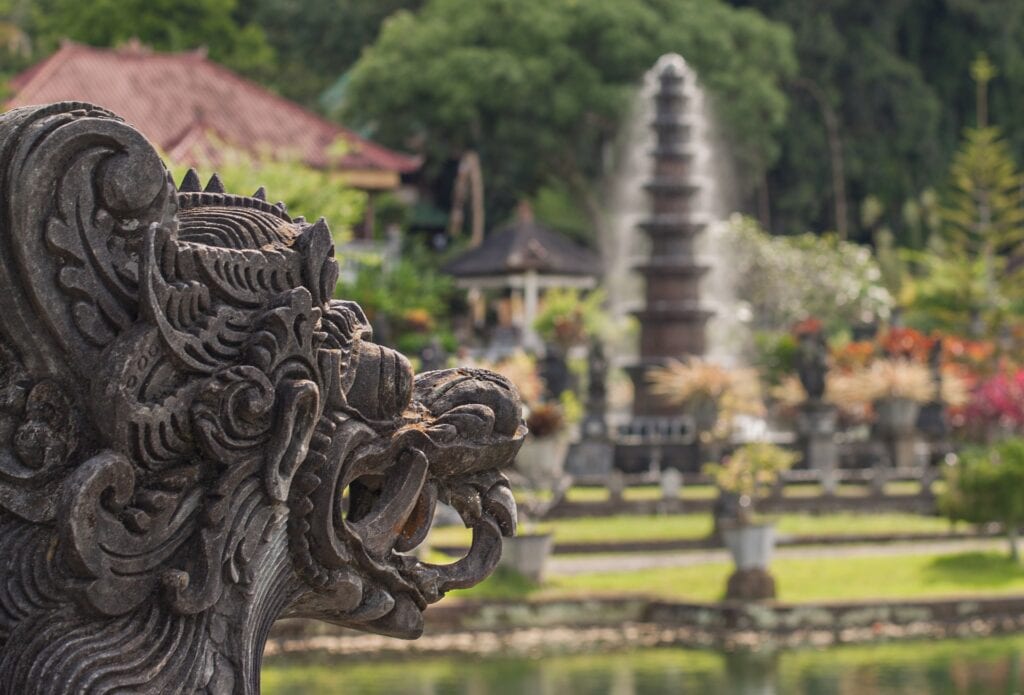 The Indonesian digital nomad visa
The new plan was announced in 2021, even though it has been in the works for years. The Indonesian Minister for Tourism and the Cultural Economy, Sandiaga Uno stated that the Visa will allow digital nomads to stay in Indonesia for 5 years and all income earned from outside Indonesia will be tax-free.
You will of course need to prepare your papers like proof of work, income and health insurance. Consider getting travel and medical insurance to be covered during your journey. Check out travel and medical insurance for digital nomads offered by SafetyWing.

The minister also added that the Indonesian government understands the value of digital nomads to the economy and local communities. Not only do they bring hard currency and spend money in the country, they also help in the development of the communities and spreading technology among locals.
There is also an idea to relate the visa with helping locals learn tech skills or sharing experience and ideas with them, with the end goal being upscaling the communities, and making the island a "Silicon Bali".
Uno said that the only delaying factor hindering the visa launch is the COVID-19 situation in Bali. The government prioritized the vaccination of the Balinese population, and now 71% of the island have received the 1st dose. He hopes the Visa will be launched by end of July.
The race with Thailand
One of the big catalysts for the new Indonesian visa, was the fact that Thailand is also preparing to launch its own "Smart Visa" program to attract more digital nomads.
Thailand is already a top destination among nomads, especially Chiang Mai; that's why Bali is working on eliminating any COVID-19 threat and making the island safe as soon as possible, to win more digital nomads before Thailand does. It will also be the 1st in Asia to offer such visa.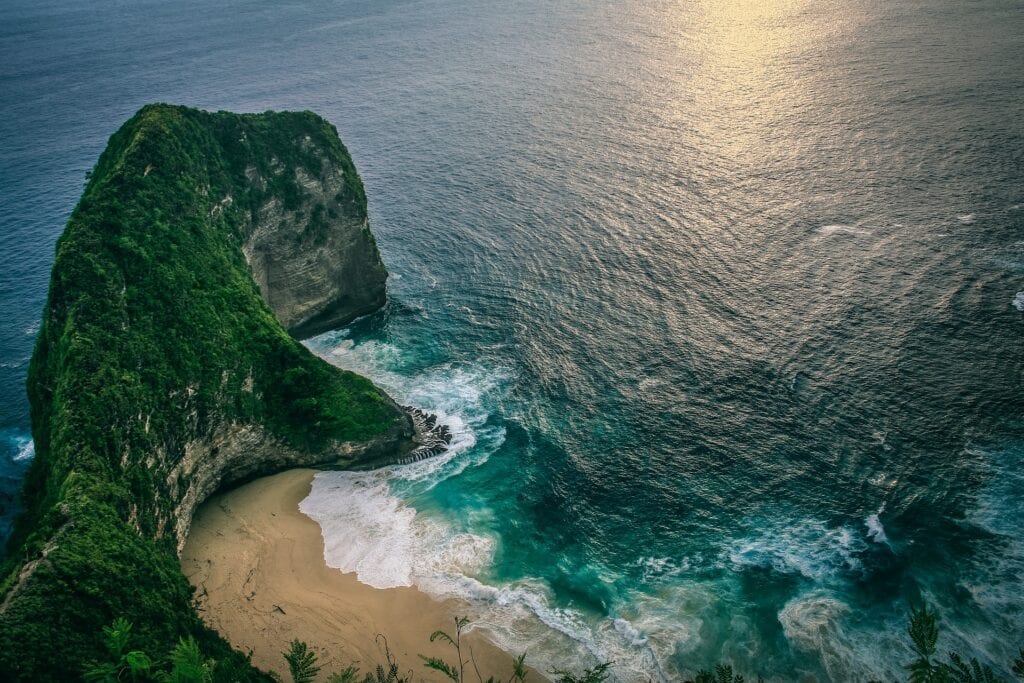 What's special about Bali?
Bali is a province of Indonesia in Southeast Asia. The province is the top touristic destination of Indonesia, from which 80% of the province's income is generated. Bali won Trip Advisor's travelers' choice award in 2017 and 2021.

Bali is considered a tropical paradise! It has beautiful beaches and a nice weather all year round. It also has a relatively cheap cost of living which makes it quite attractive to digital nomads.
The island has also a very rich history, and it's famous for its spiritual identity, being the only Hindu majority province in all of Indonesia. This identity's fame was further supported by the Hollywood movie "Eat Pray Love", where Julia Roberts heads to Bali to learn how to pray, meditate and connect with herself.
Currently, most tourists can get a 30-day visa upon arrival that can be extended for another 30 days. The main places where digital nomads land in Bali are Canggu, Ubud, Kuta and Seminyak.
Ubud is the center of arts and culture in Bali, it has a bohemian feel to it and usually attracts yogis. Canggu is similar in the feel the Ubud, however, it has the added advantage of surfing beaches.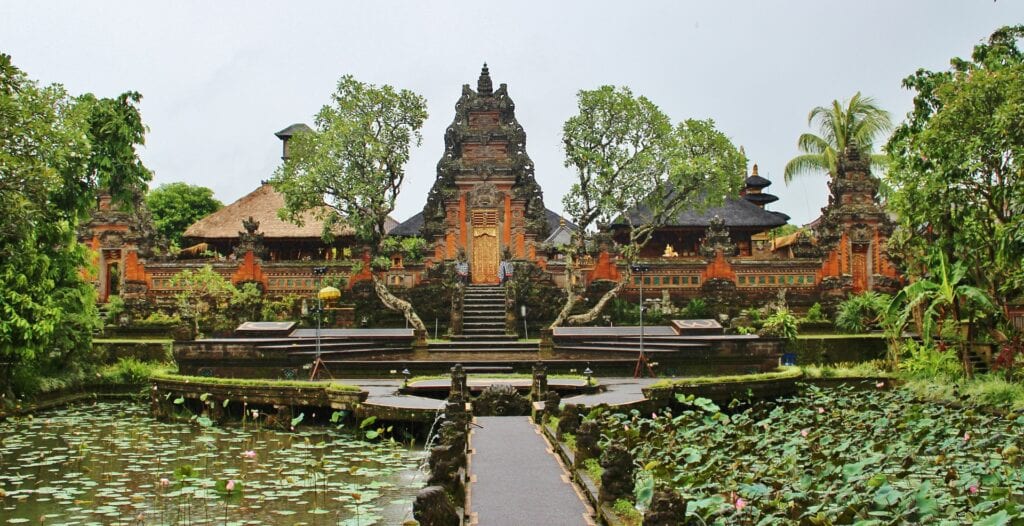 Canggu is ranked the best destination for digital nomads by NomadList, this is due to the favorable cost of living which ranges around $1,100 (or 950 euros) per month. It's safe, has a great nightlife, great internet, yoga activities and amazing beaches.
Kuta has also nice beaches and vibrant nightlife, however it is a more budget friendly option. Seminyak is a much more expensive place to stay, attracting rich nomads. You can get around the island with scooters, which is the most popular means of transport, or a bicycle.
The currency in Indonesia is Indonesian Rupiah (Rp). 1 US dollar is about 14,000 Rupiah.
The range you may pay for rent differs greatly from one area to another. Digital nomads recommend using Airbnb or other contacts recommended in digital nomads in Bali Facebook groups.
Internet and WIFI are great in most areas and you get free WIFI in any restaurant, café or hotel. While coworking spaces can get a bit costly, however, they offer the opportunity for networking and meeting other nomads.
You can get by eating out all day, never cooking at home, going out for a coffee every day and a drink every night with around $20 maximum daily.
Bali is ranked very high in safety among nomads. It's female friendly and LGBTQ friendly. Most of the locals speak English as the island is frequented by tourists, they are very friendly and welcoming.
Will you apply for the new Indonesian digital nomad visa?